Welcome to the Summer of Paper series – where we've invited fabulous guests to create projects using supplies from my Home + Made paper decor line.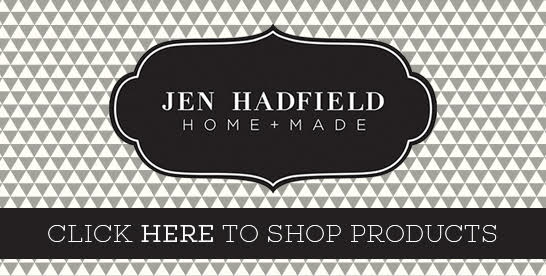 Hello fellow Tatertots & Jello fans. I'm Megan and started a blog called Balancing Home four years ago while my toddler napped and I bounced a newborn with my foot in a bouncy chair. Four years later and expecting baby #4 this fall, I'm still at it! You will find tons of printables, crafts, room re-arranging, decorating and mom-musings here and there.
Obviously the chance to create with a box of Jen's goodies and the opportunity to share the project right here on Jen's blog is awesome. The first thing I fell in love with when I was digging through the box of goodies was this Floral Tapestry scrapbook paper from her Cottage Living line.
It immediately made me think of a recipe box I had seen at Anthropologie. The metal label holder would be the perfect touch to create my Anthro-inspired recipe box.
SUPPLY LIST
An old recipe box or a wooden one (mine was $4.99 at Michaels)
Jen Hadfield Cottage Living Floral Tapestry Scrapbook paper
Paint
Scissors
Decoupage
Jen Hadfield Metal Labels
Prep your box by painting it. I used a can of spray paint my mom had on hand. While it is drying. Start cutting out your flowers.
I cut these out while watching Suits. Once my paint was dry, I spread decoupage on the back of my flowers and laid them out on my box in the design that suited me. Then I went over the whole box with decoupage.
While I waited for that to dry, I cut cute little recipe card box dividers out of some of Jen's coordinating papers.
Then I went to bed. The next morning, everything was dry and I took an X-acto to cut along the seem where my flowers had overlapped the opening. I attached the metal label to the front of the box. I also decided to paint the inside gold for an extra touch of awesome.
Then the husband whipped up these adorable printable recipe cards, which I share with you at the end of this post.
**********
Thanks Megan! What a cute box! I love it. It would be such a great gift idea, too! Megan has great ideas on her blog, here are a few I know you'll love:
Make sure you grab her Free Printable Recipe Cards to go along with the recipe box!
And I love her Free Bathroom Rules Printables! So cute!
And this Classroom Fingerprint Tree is the perfect gift idea for teachers!




And if you'd like to try this project she shared today, you can find my
Home + Made line
at craft and hobby stores near you!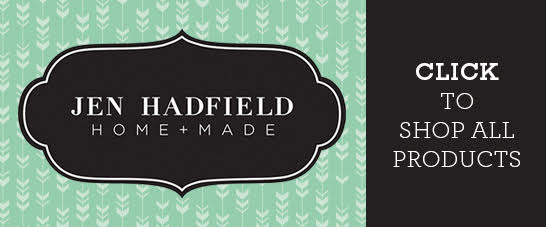 xoxo