A Small Bathroom that is BIG on Organization! Ways to make a small bathroom maximize storage while maintaining a beautiful appearance!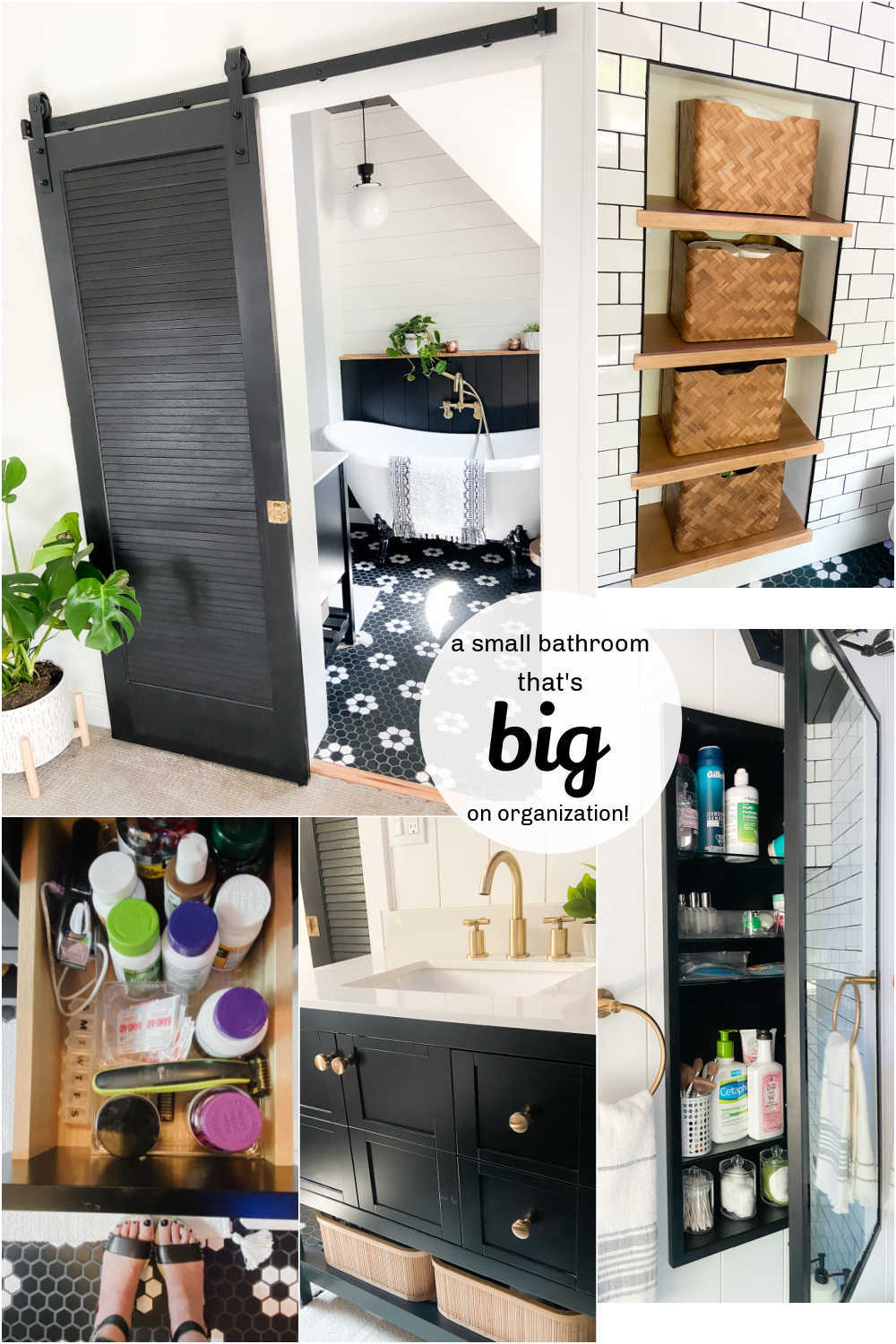 A Small Bathroom that is BIG on Organization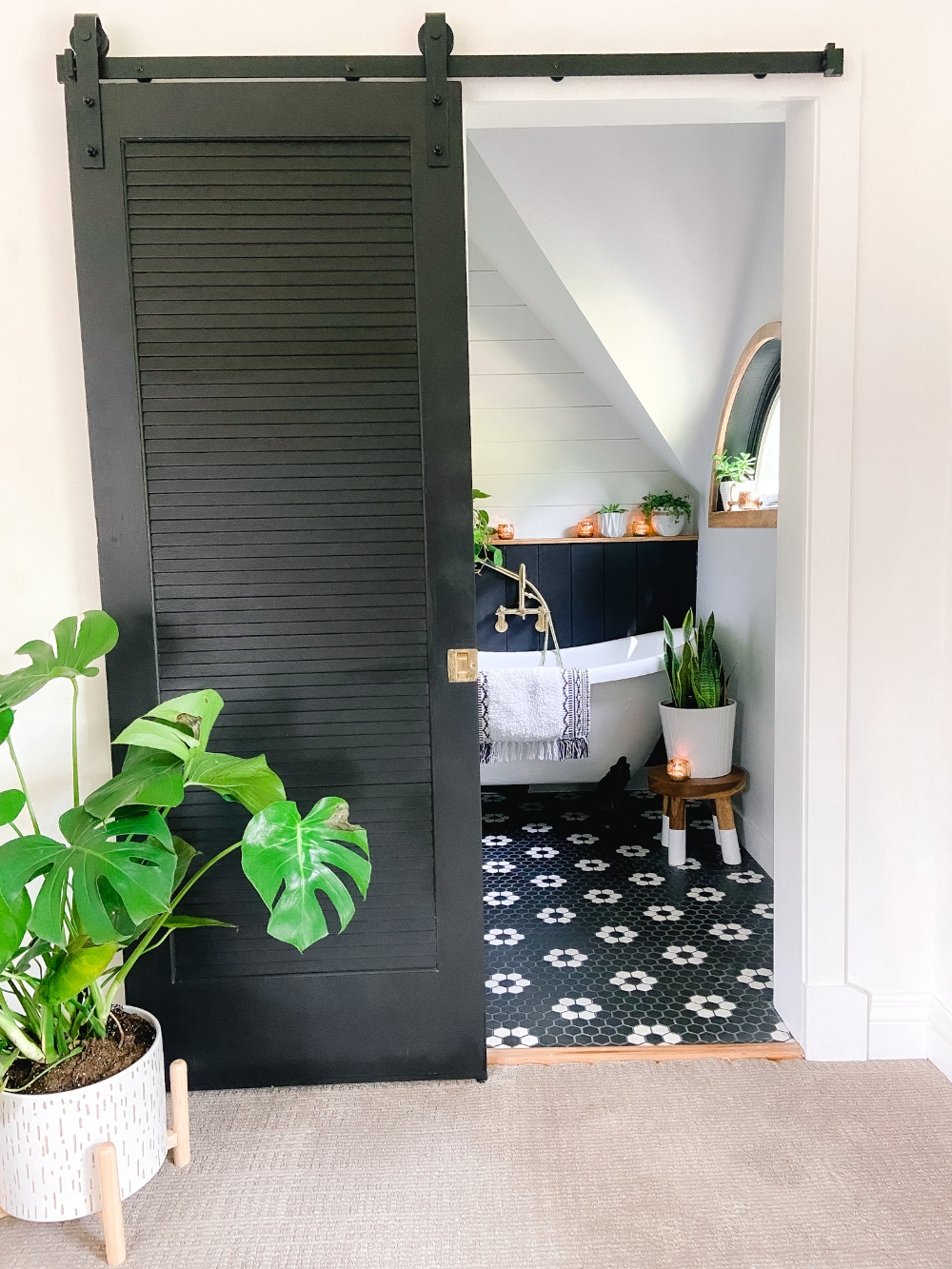 Hi! I'm so glad you're here! Today I am sharing our NEW bathroom that is almost done! We've been remodeling our 1891 home for the past two years. We started on our main floor, then went downstairs and built a new apartment and Airbnb that we just listed. And now finally we are tackling our main bedroom and bathroom! I am so thrilled! The time spent on other remodeling projects gave me time to really think about our main bathroom and how to maximize the storage in our small room.
More Organizing Ideas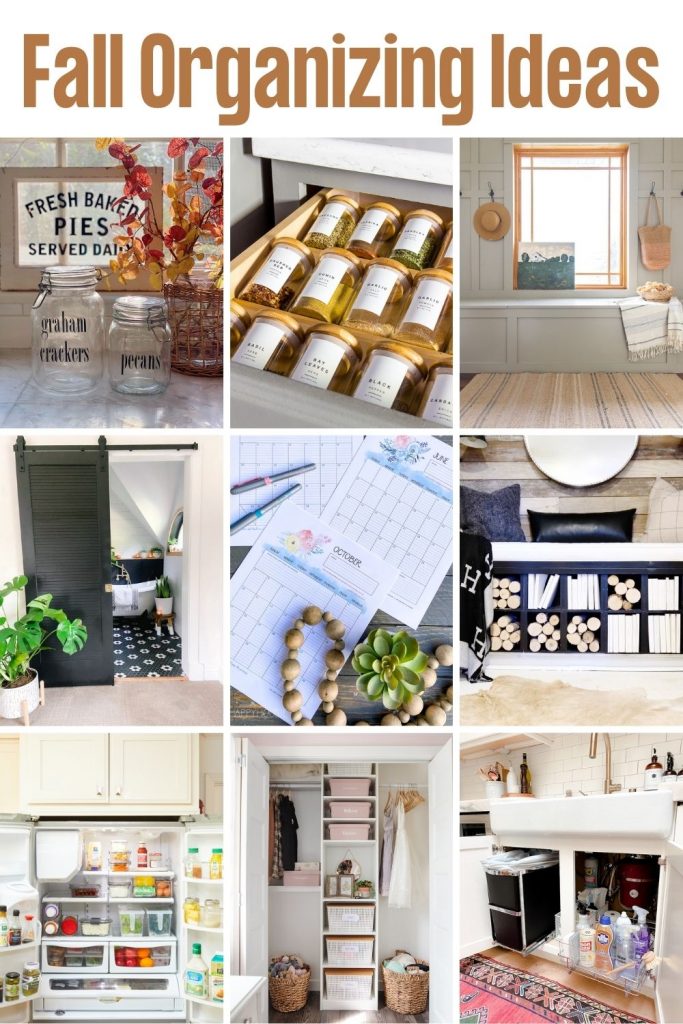 I am joining some friends who are also sharing some amazing organizing ideas! Be sure to click on the ideas at the end of the post and hop over more ways to organize YOUR home!
Decide What Items are Most Important in Your Bathroom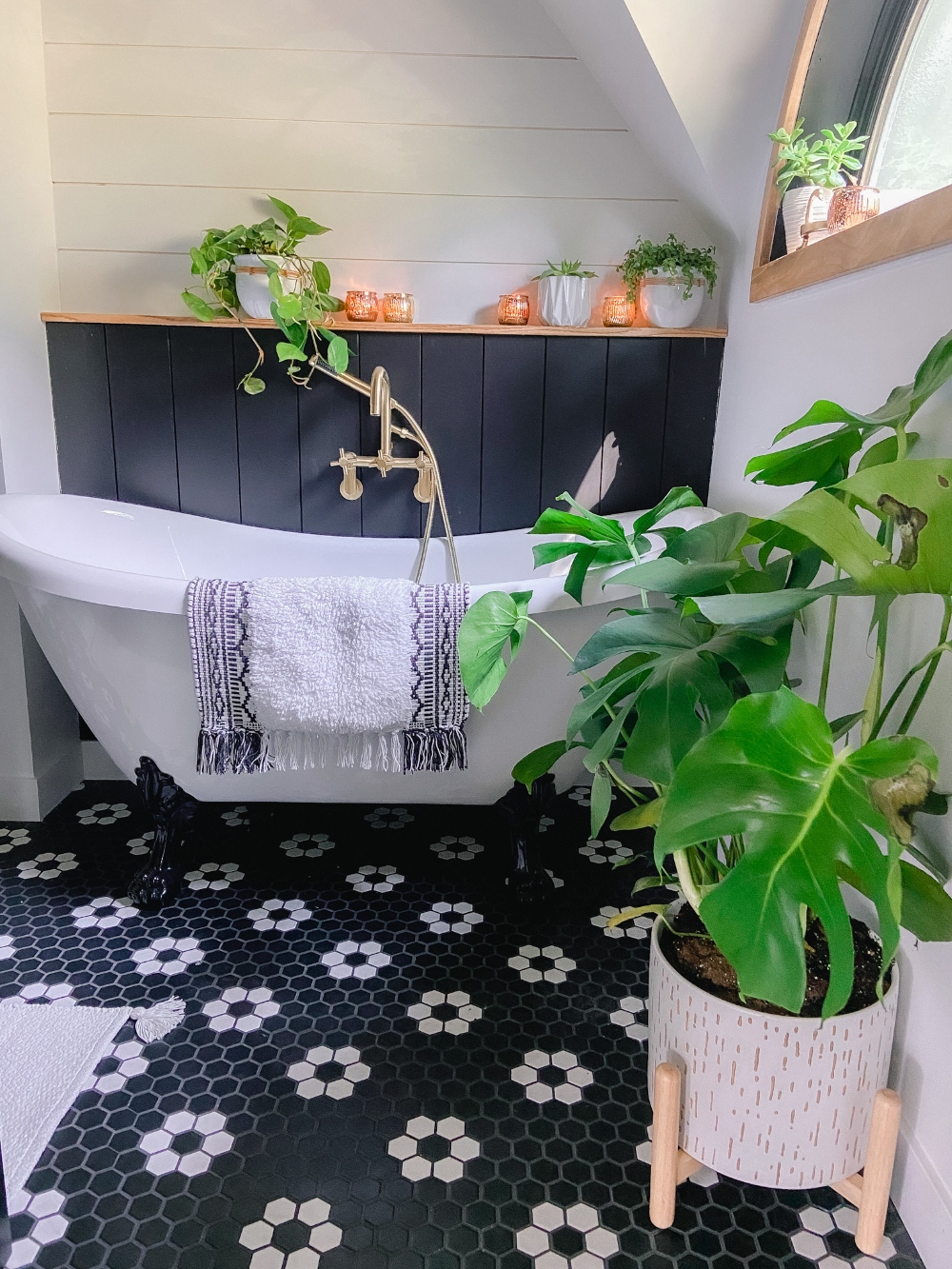 Since our home is 140 years old, we don't have a giant master bathroom like new homes today have. Of course you can always make a big change by moving walls around. With the layout of our home moving walls around wasn't an option. We have a staircase that runs right behind where the shower is and a hallway behind the wall where the staircase begins. So we worked with what we had. I also wanted a tub in our space. To make a tub possible we had to flip the vanity to the other side of the room and there was only room for a small vanity. I decided that giving up a double vanity was worth it to be able to have a beautiful clawfoot tub!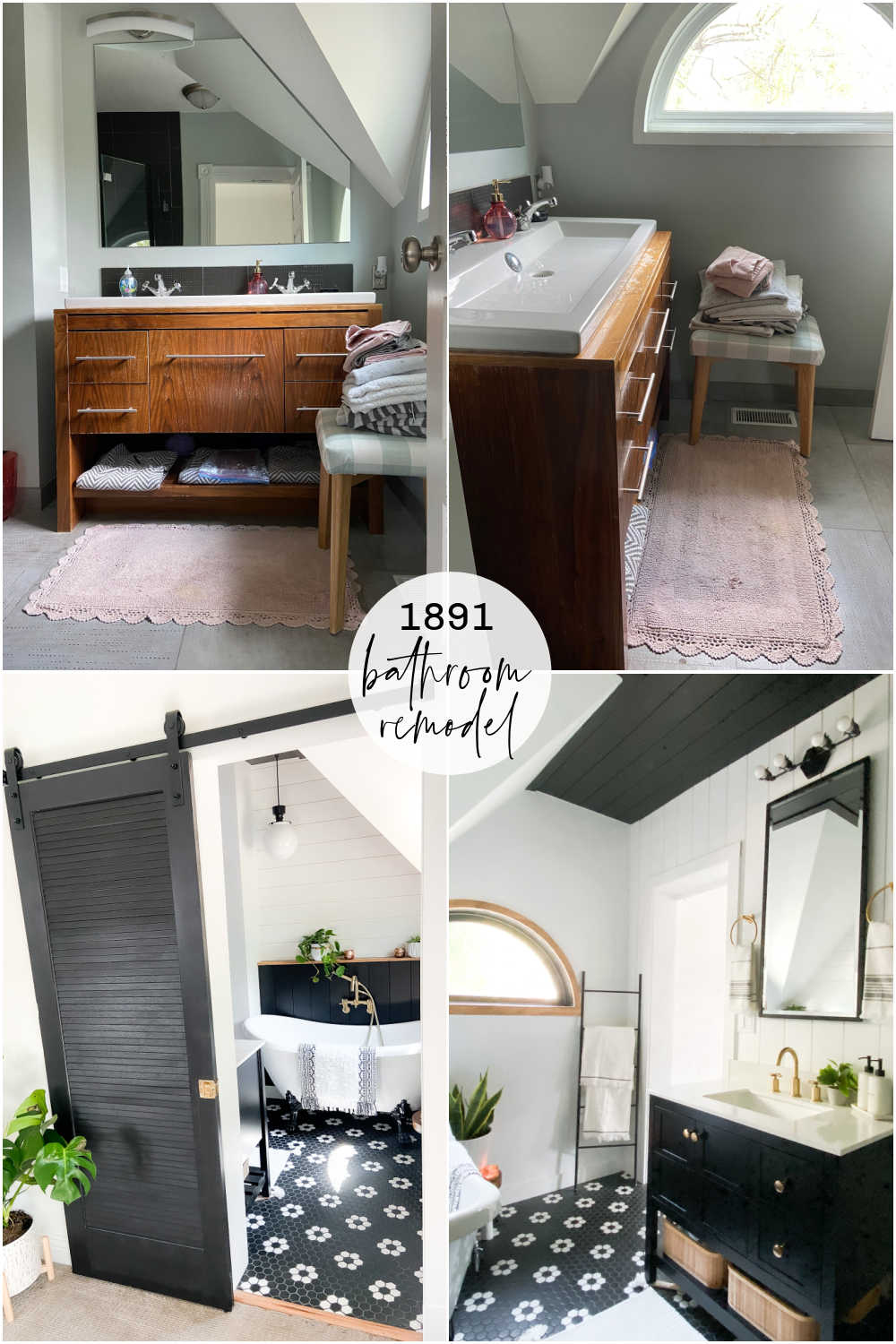 And as you see above, having the double vanity on the angled wall made the mirror look really strange. There was no way to have full size mirrors on that wall either. Because I knew we would lose storage space by going from a double vanity to a single vanity, I decided to make up storage space in other ways in the room!
Bathroom Organization: Create More Storage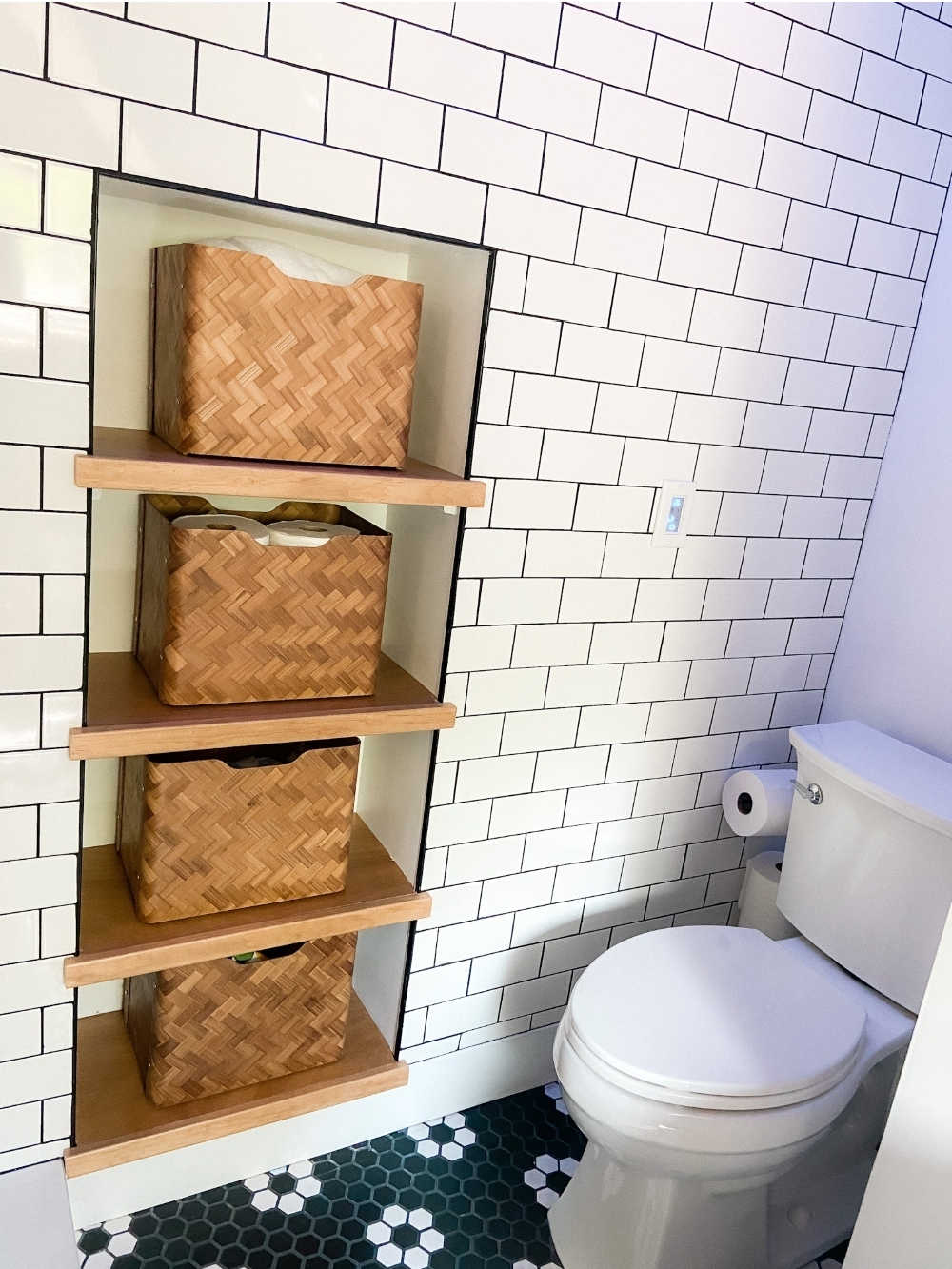 We built shelves inside of the studs on one wall of our bathroom. This gave us SO much more storage! We actually have more storage now than we had when we had a larger vanity. My friend Frank at Frank Smith Renovations built custom shelves for the storage space and tied the shelves in with the shelf he built on the wall behind the tub and the bathroom window too! I found the baskets at Ikea and they are a pretty good size. I am on the lookout for baskets that are the same height but a little wider and be more efficient on the shelves.
Bathroom Organization: Group Like Items Together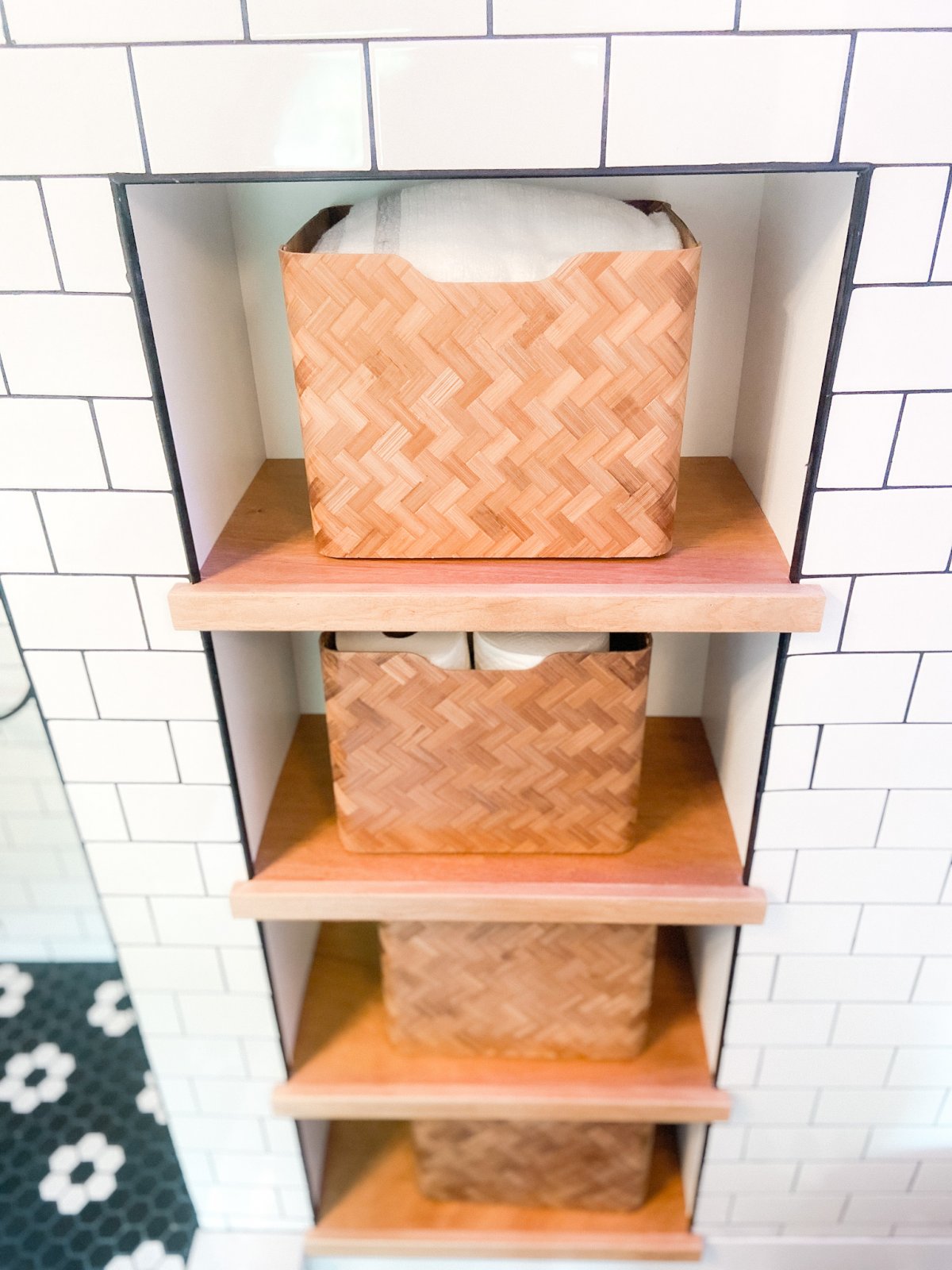 I organized the baskets on the shelves by keeping like items in each basket. That way I can remember what is in the baskets and find the items easily.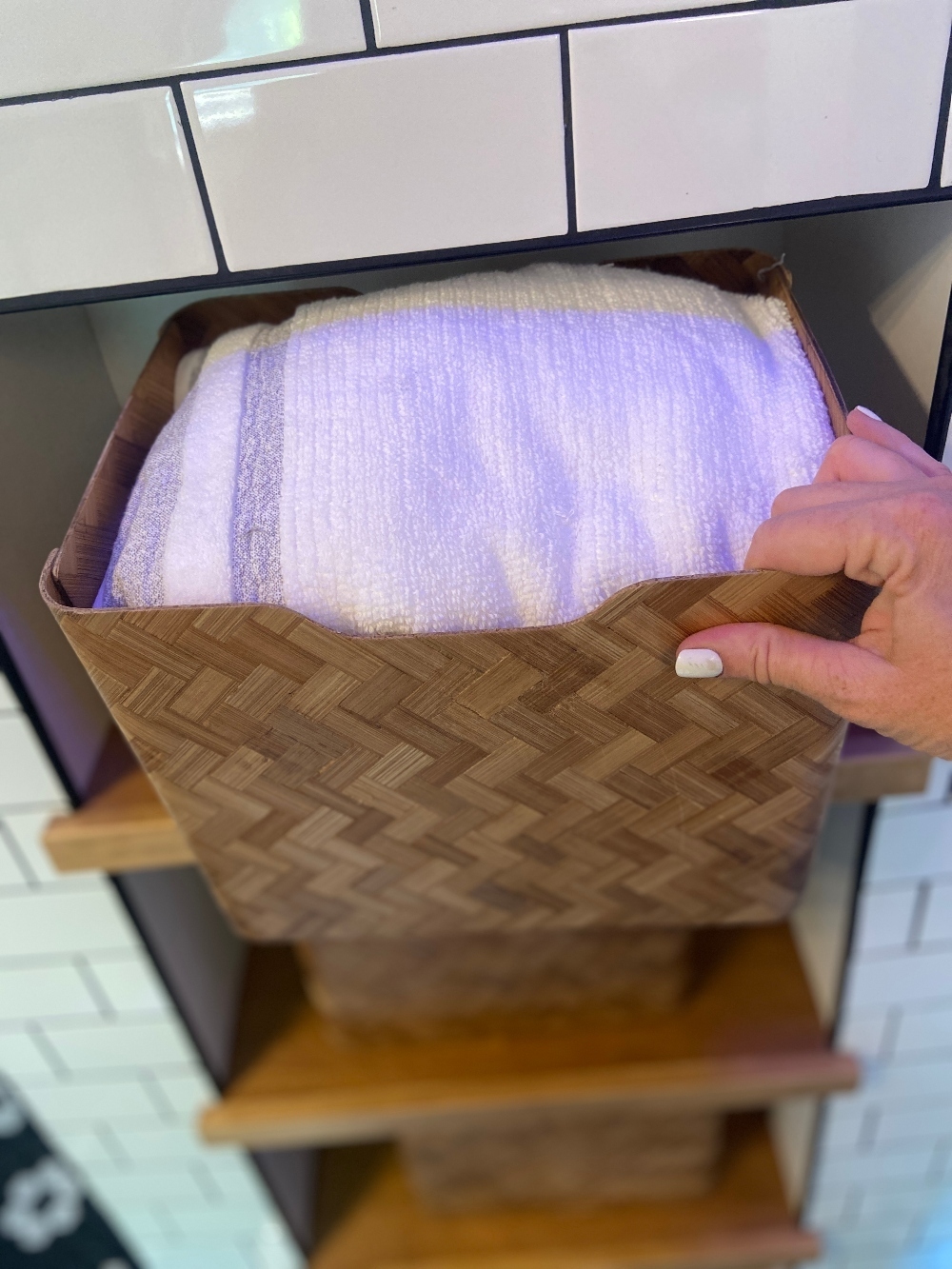 The first basket has extra towels.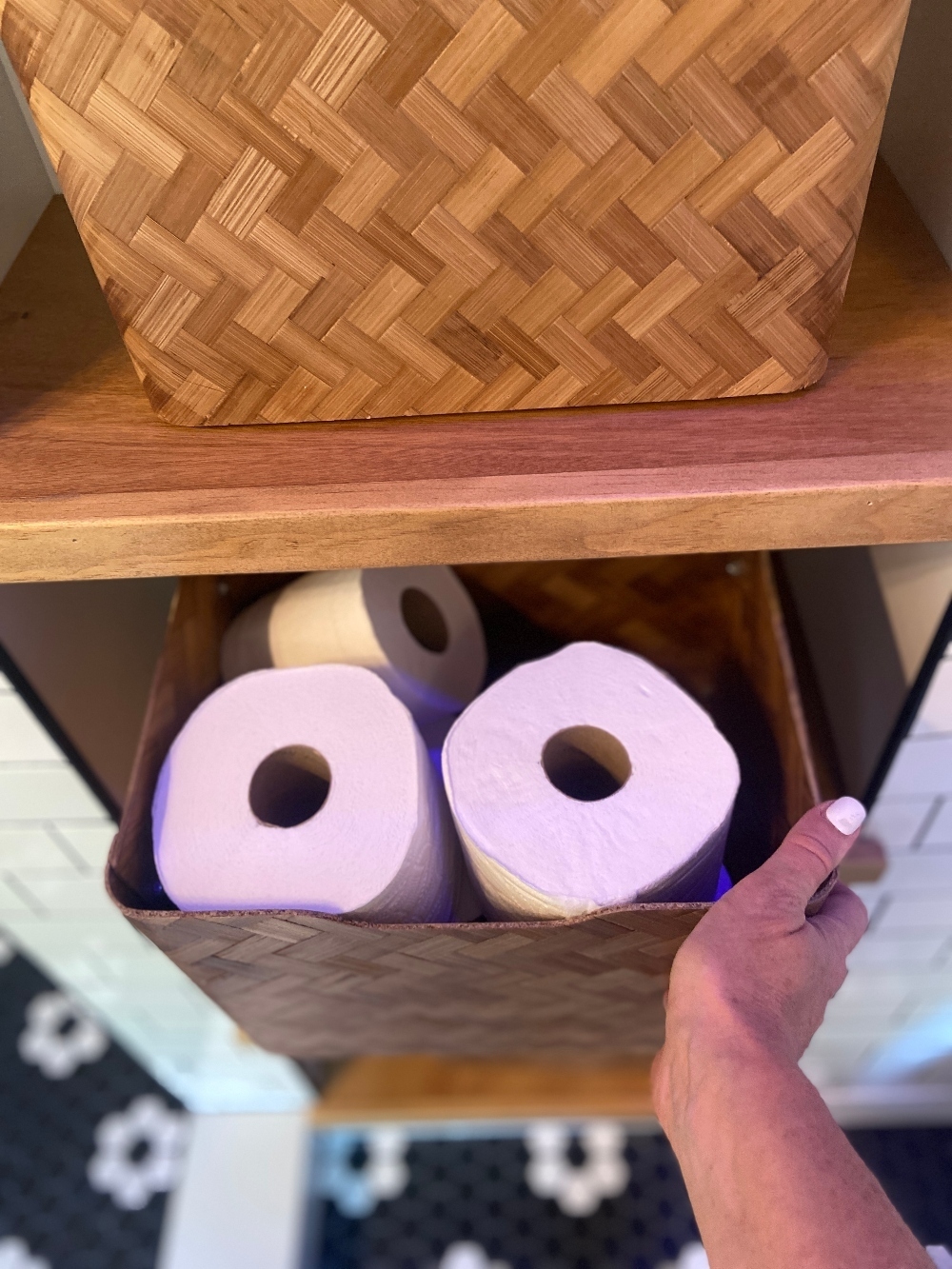 The second basket has extra toilet paper.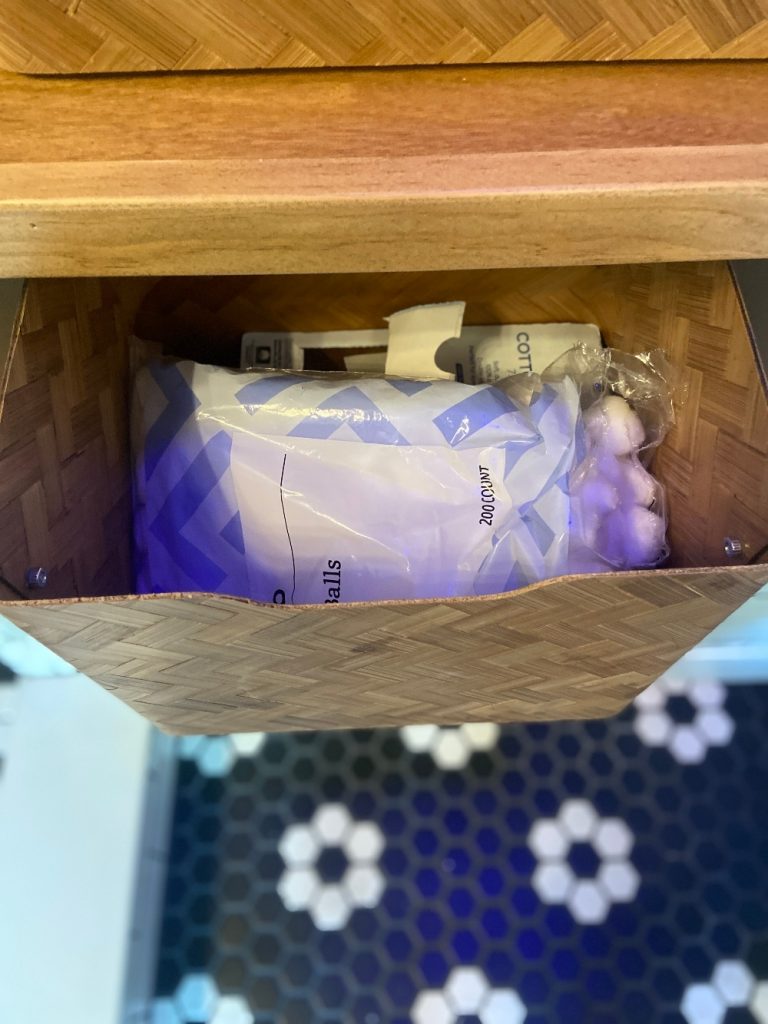 The third basket has extra toiletries
Things like like q-tips, cotton balls, extra face rounds and flossers, etc. I can restock the containers we have of those with these.
The fourth basket has our travel kits
Plus extra things like extra toothpastes, shampoos, lotions, etc.
Bathroom Organization: Pick a Cabinet That Maximizes Storage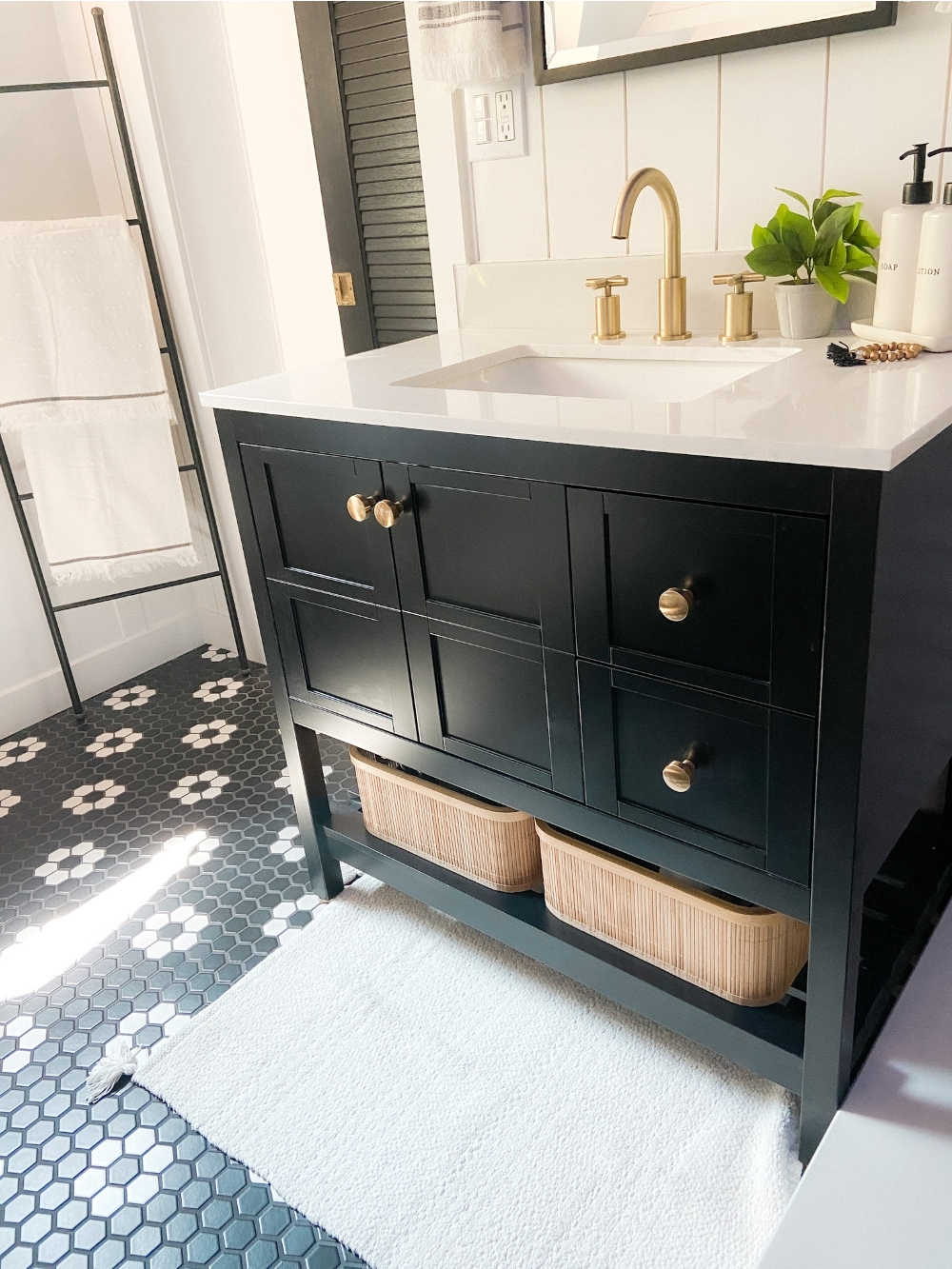 As I was deciding on a cabinet, I really tried to think of how we would use it. I decided that I want BOTH drawers and a cupboard. I like drawers to keep my makeup and smaller things. But we also have large sized lotions, hairsprays and mouthwash that are too tall to keep in a drawer. So my husband and I each have one drawer for our personal things and then we share the cabinet.
Bathroom Organization: Maximize Cupboards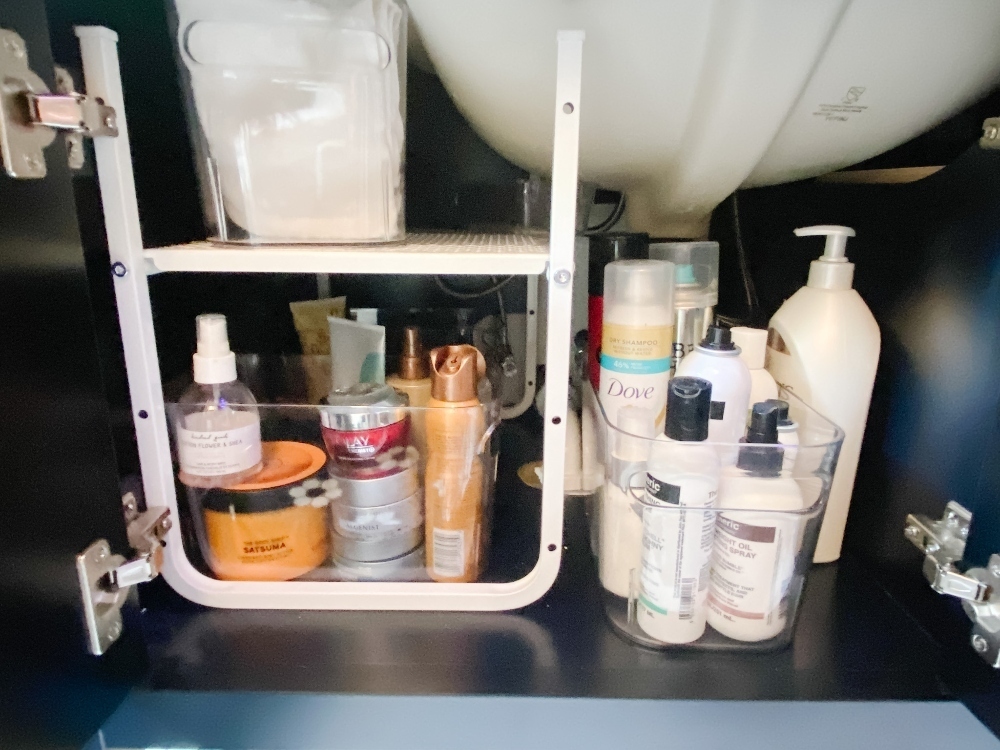 There is so much space wasted in bathroom vanity cupboards. I bought a adjustable shelf for the cupboard. The shelf can be adjusted both vertically and horizontally so it's great for almost any size bathroom vanity cupboard. I ended up having to flip it upside down and sideways to make it work since the sink and plumbing takes up a lot of room inside of our cupboard. But the shelf makes it so I can maximize the space we do have!
Bathroom Organization: Use Clear Containers Inside Cupboards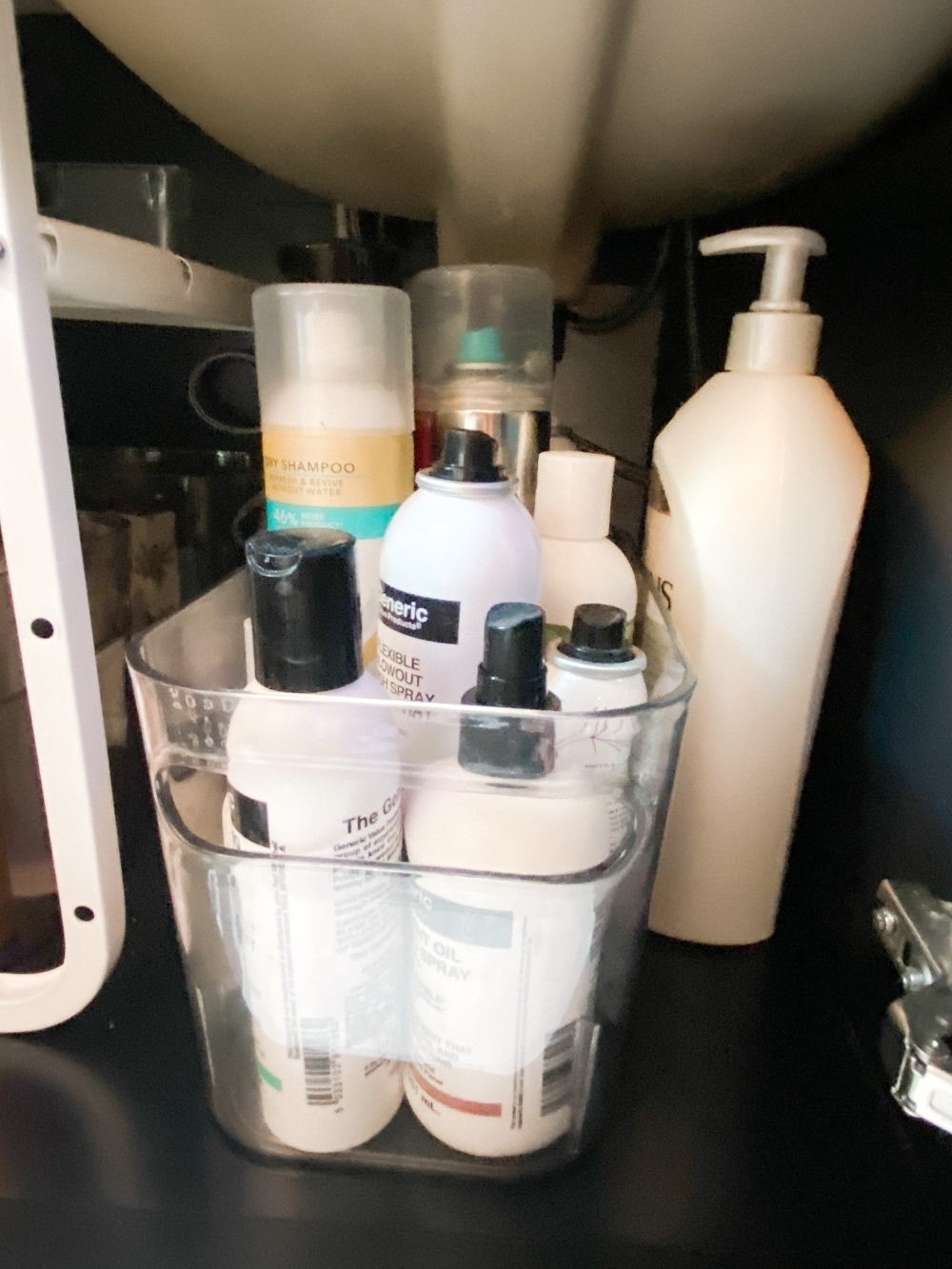 I ordered all kinds of sizes of clear containers to organize our new bathroom. The larger ones work great inside the cupboard. I keep extra makeup and things I don't use everyday in the clear container at the back of the cupboard. Then I put extra washcloths in the clear container in front so I can access them easily. On the bottom shelf I keep lotions that we can both access easily. On the other side of the shelves is a small space that is tall and that is where I keep a clear container with all of my hair supplies — hairsprays, oils, leane-in conditioner, etc.
Bathroom Organization: Use Clear Containers in Drawers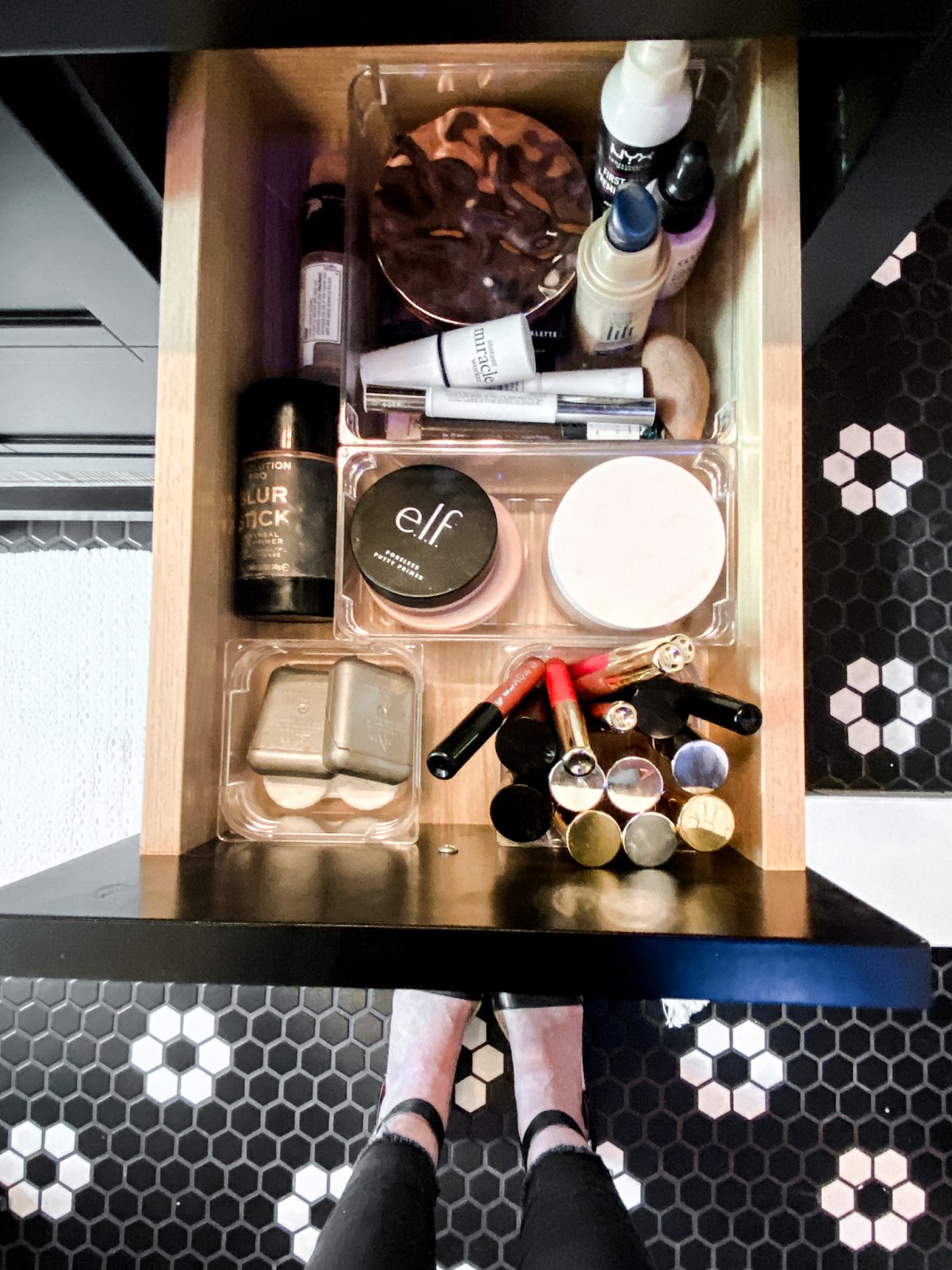 Since we each only have one drawer, I really wanted to use the space wisely. Instead of throwing everything inside the drawer, I used small clear containers to corral items. I keep my everyday makeup in my drawer. I have a container with my foundation, one for powders, one for misc. eyeliners and concealer and one for lipsticks.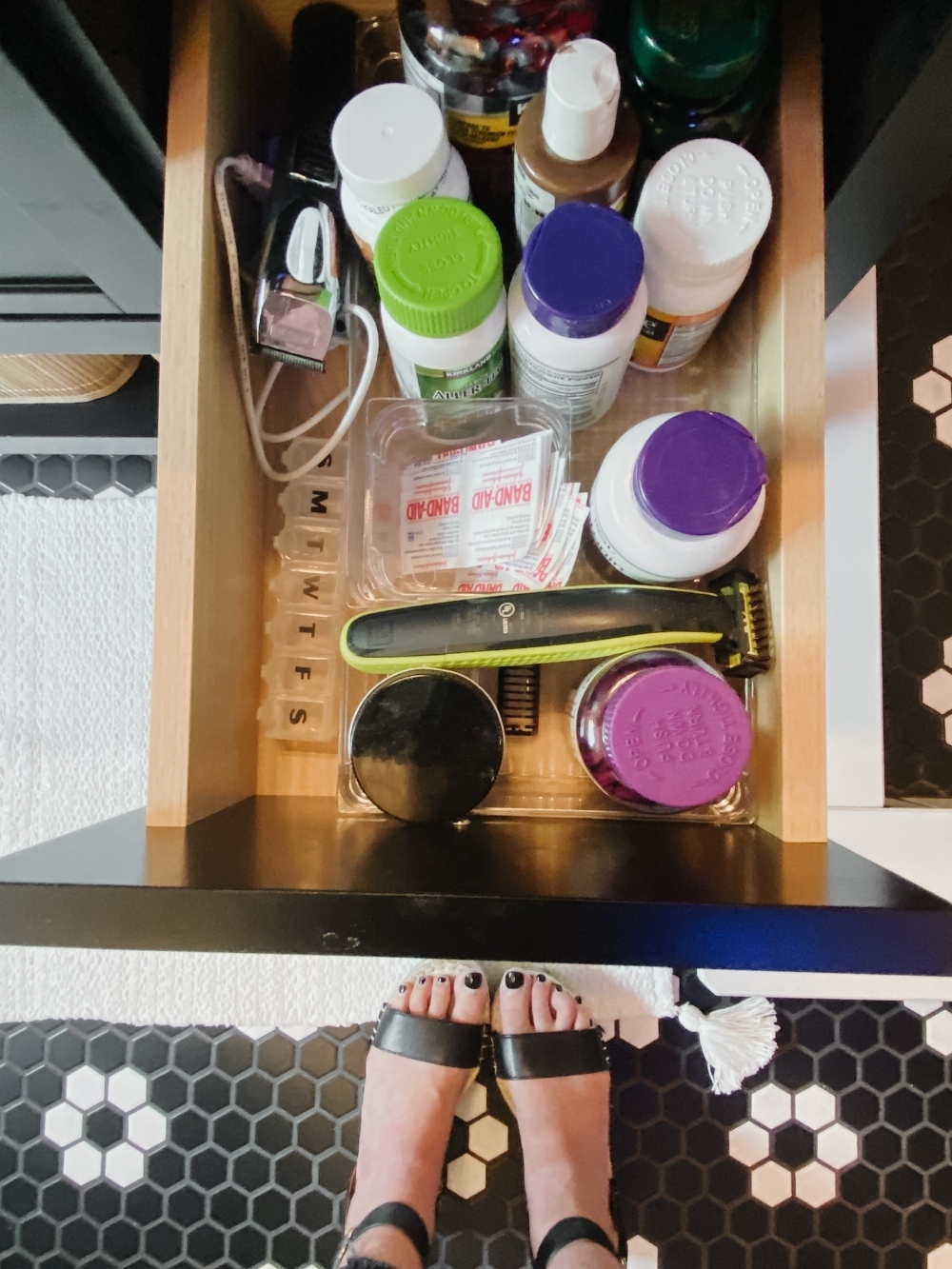 My husband has clear containers with his medicine, shaver and things he uses every day. I also used small clear containers inside the medicine cabinet to hold razors and creams.
Bathroom Organization: Maximize Open Shelves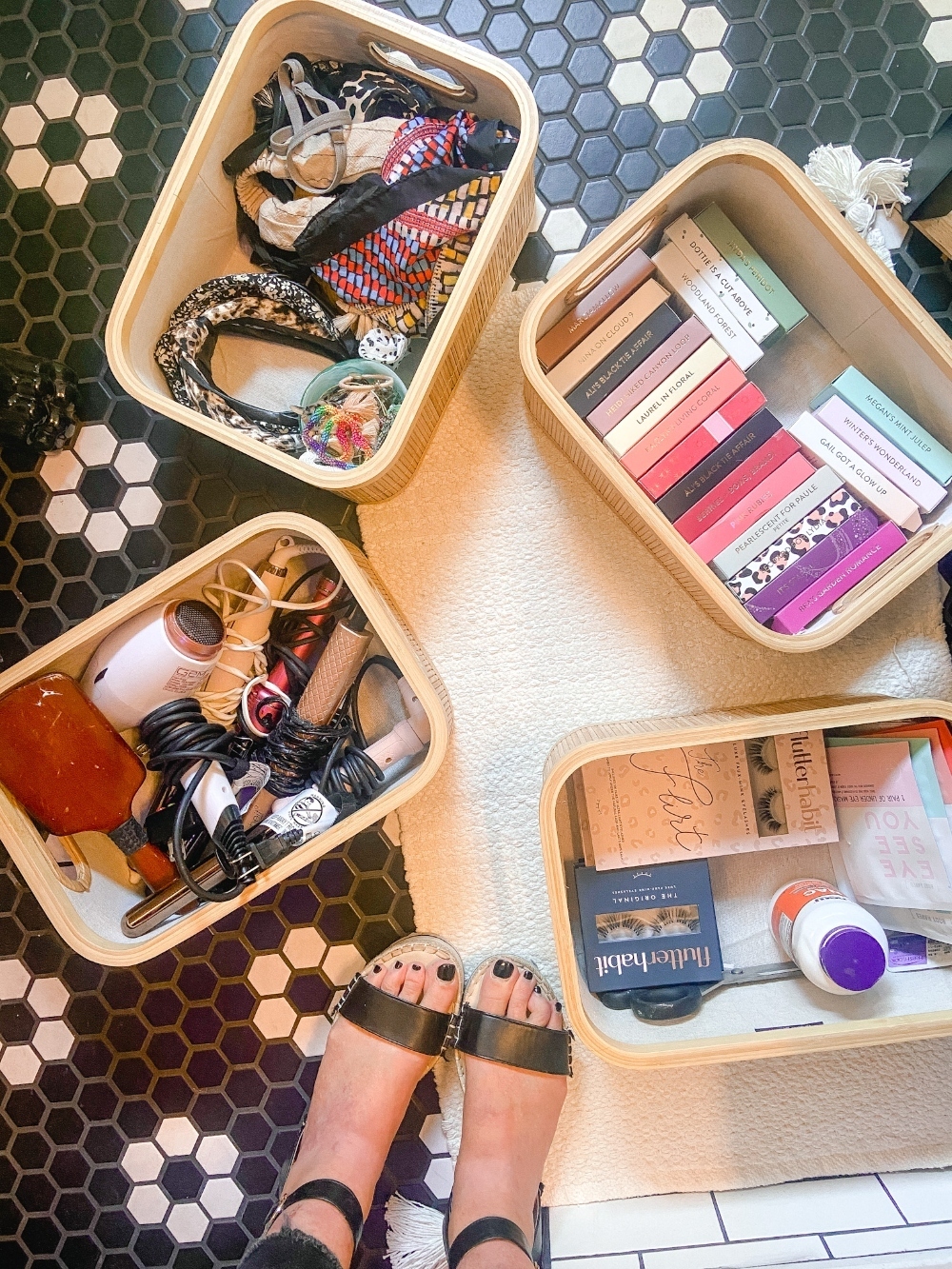 Our vanity has an open shelf on the bottom. Instead of putting pretty things on the shelf I store FOUR pretty baskets full of all kinds of useful things! Here are the baskets. And the vanity is deep enough that I can stack the baskets two deep and it holds so much!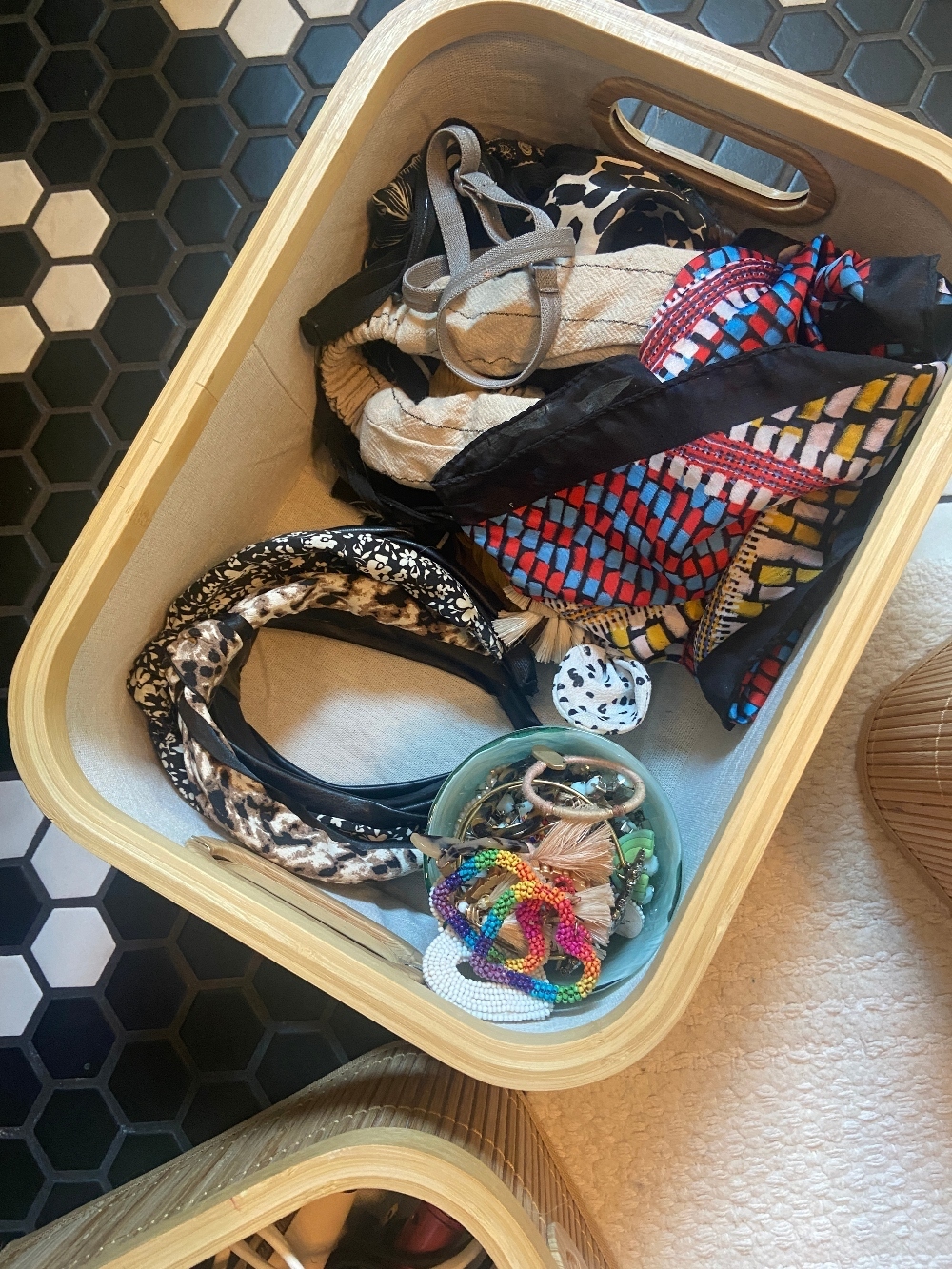 Basket one: This basket is behind the front ones. So I keep things in it that I don't need to access everyday. This basket has assortment of hair bands and headbands.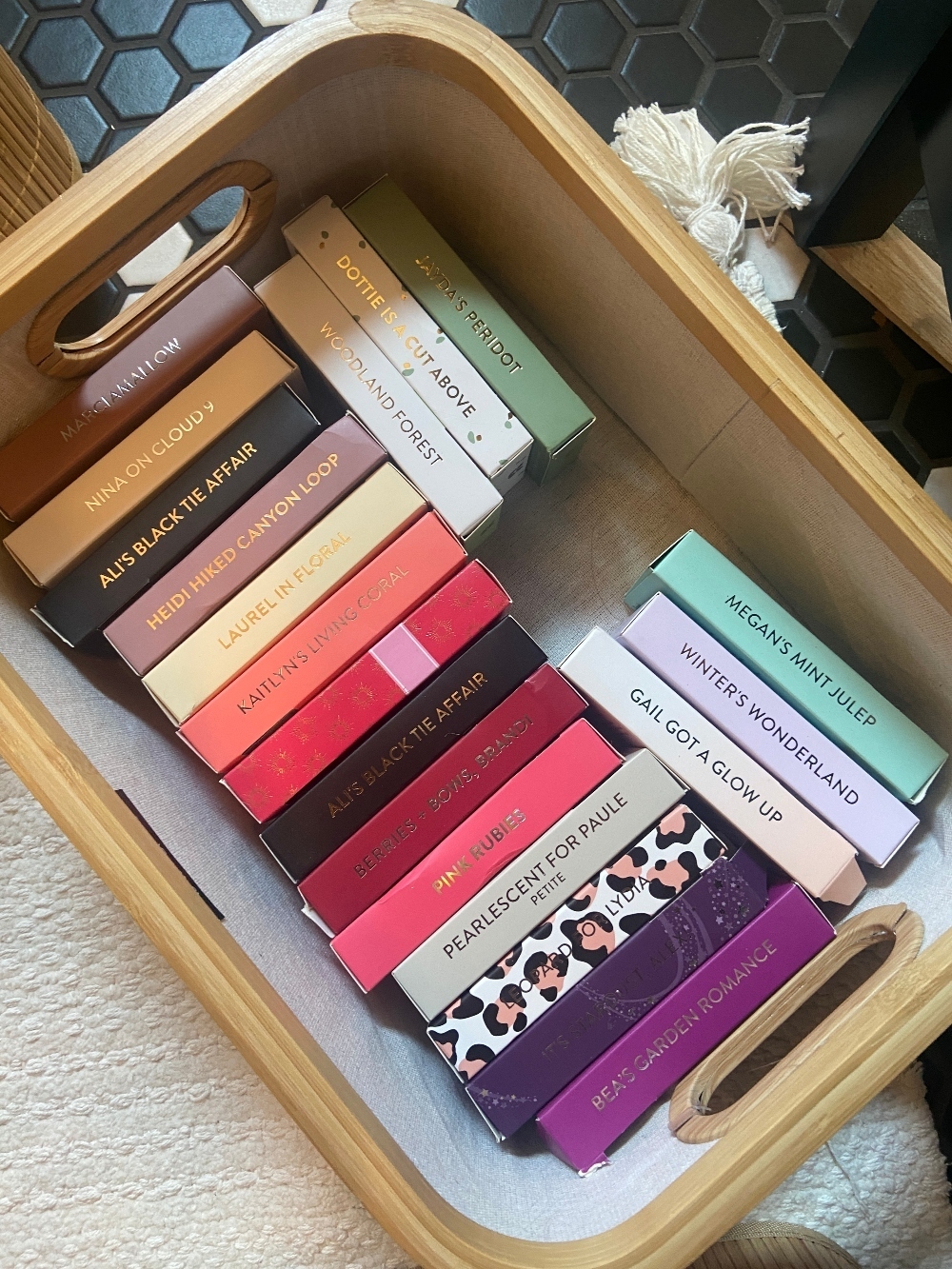 Basket two: This basket is also behind the front basket, on the other side. I keep my Red Apen nails in this bin since I only need to access the basket every week or so.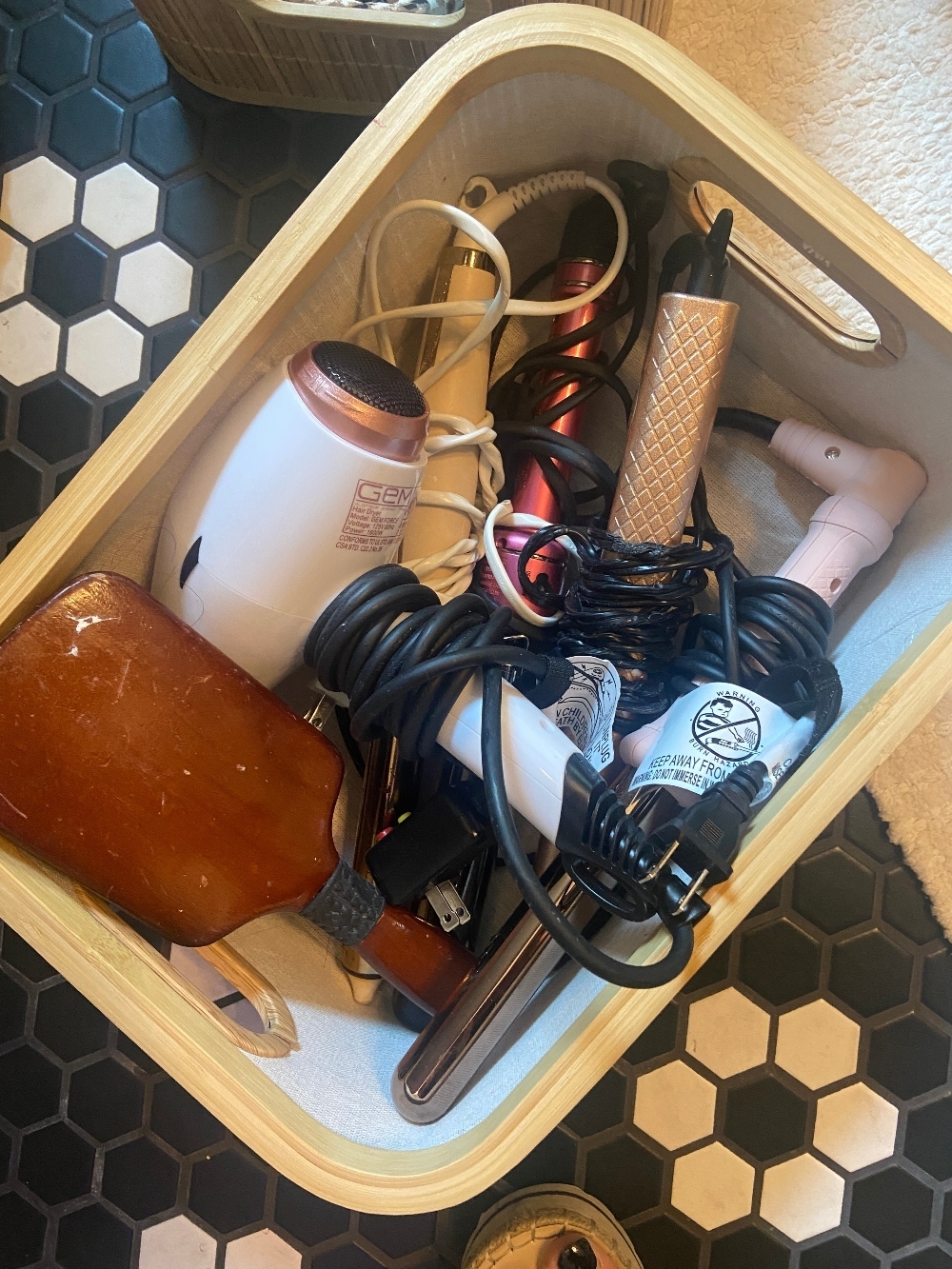 Basket three: This is one of the front baskets. I keep all of my hair tools in this basket — hair dryer, curling irons, flat iron.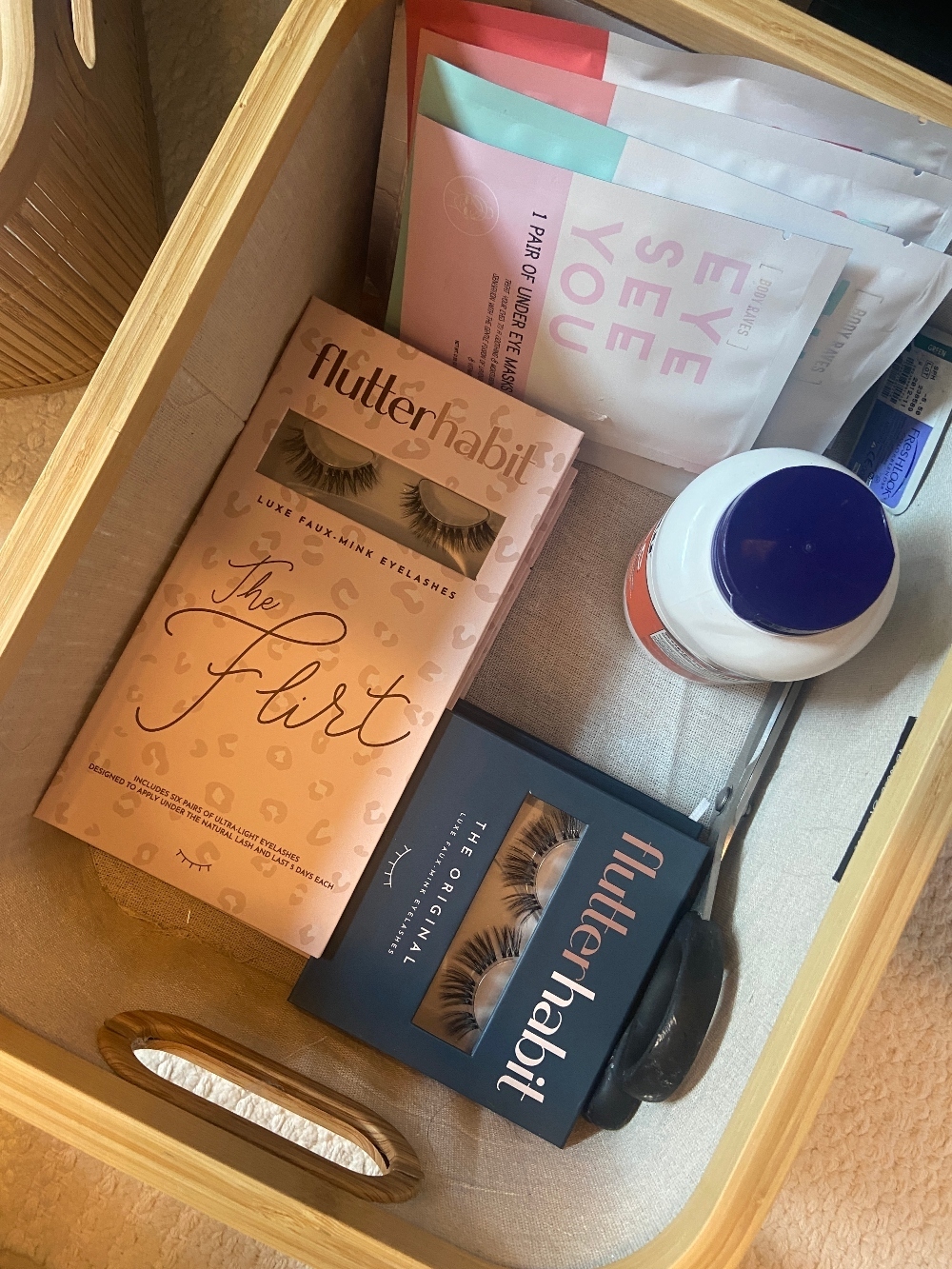 Basket four: This also is a front basket. I keep my eyelashes, face masks and vitamins in this basket and it's easily accessible.
Bathroom Organization: Medicine Cabinet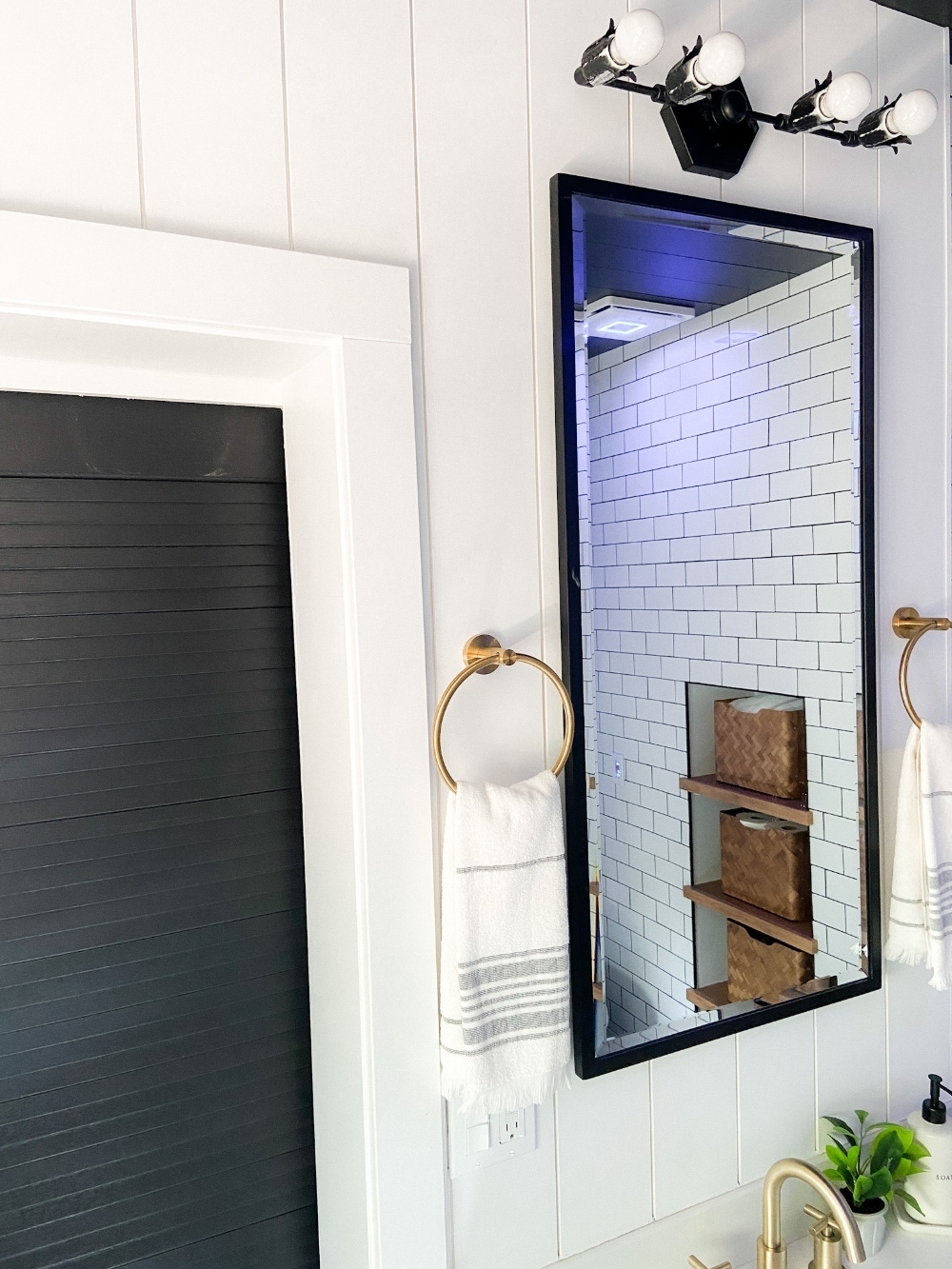 If you have a small bathroom I HIGHLY recommend a medicine cabinet!! I've had one at my last three homes and honestly, I am ALWAYS going to have a medicine cabinet. And medicine cabinets now are really pretty!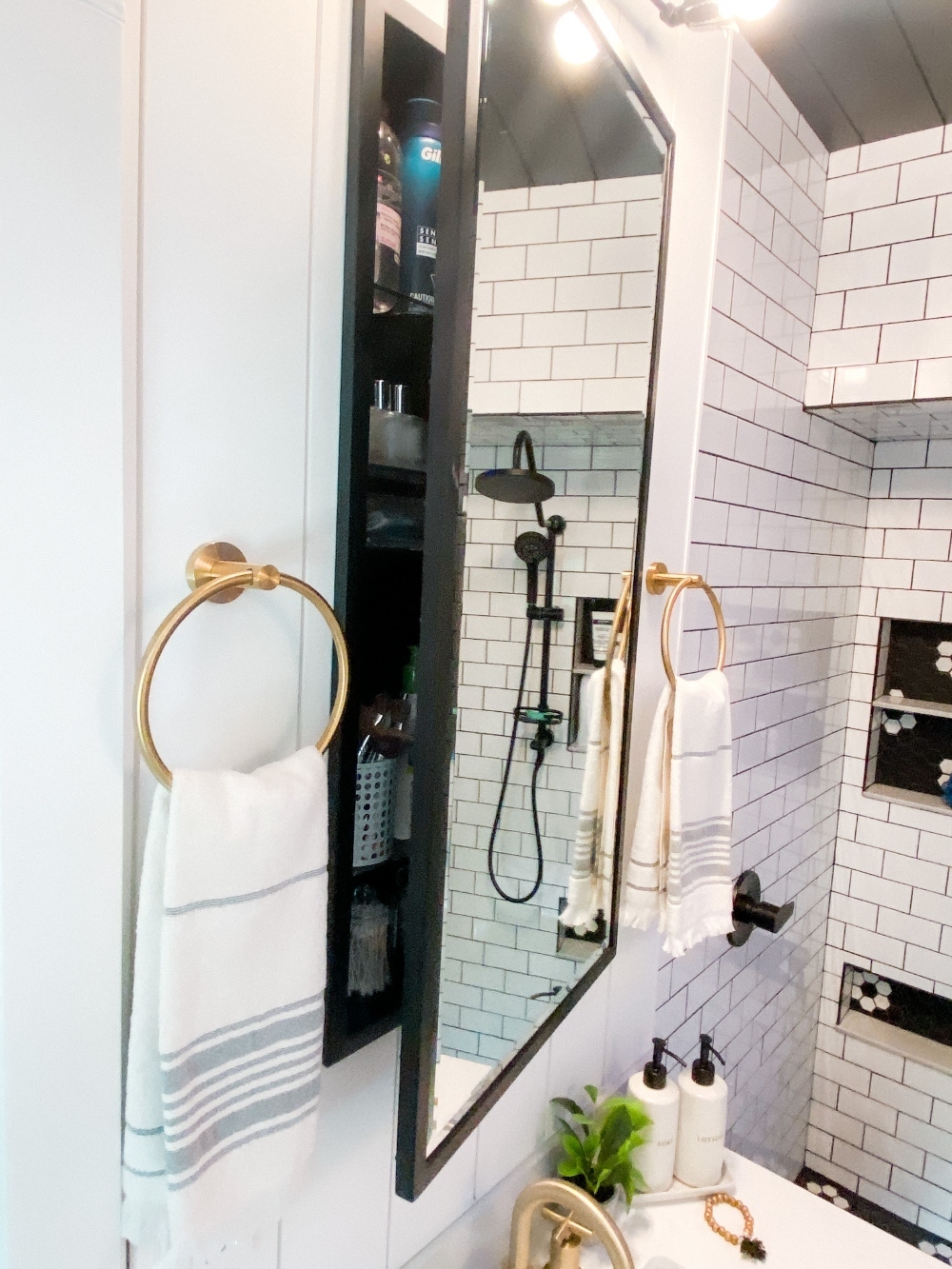 The one I chose is from Pottery Barn and looks just like a mirror. We built the wall out a few inches so we could sink it into the wall and you can't tell that it's a medicine cabinet. Magical storage!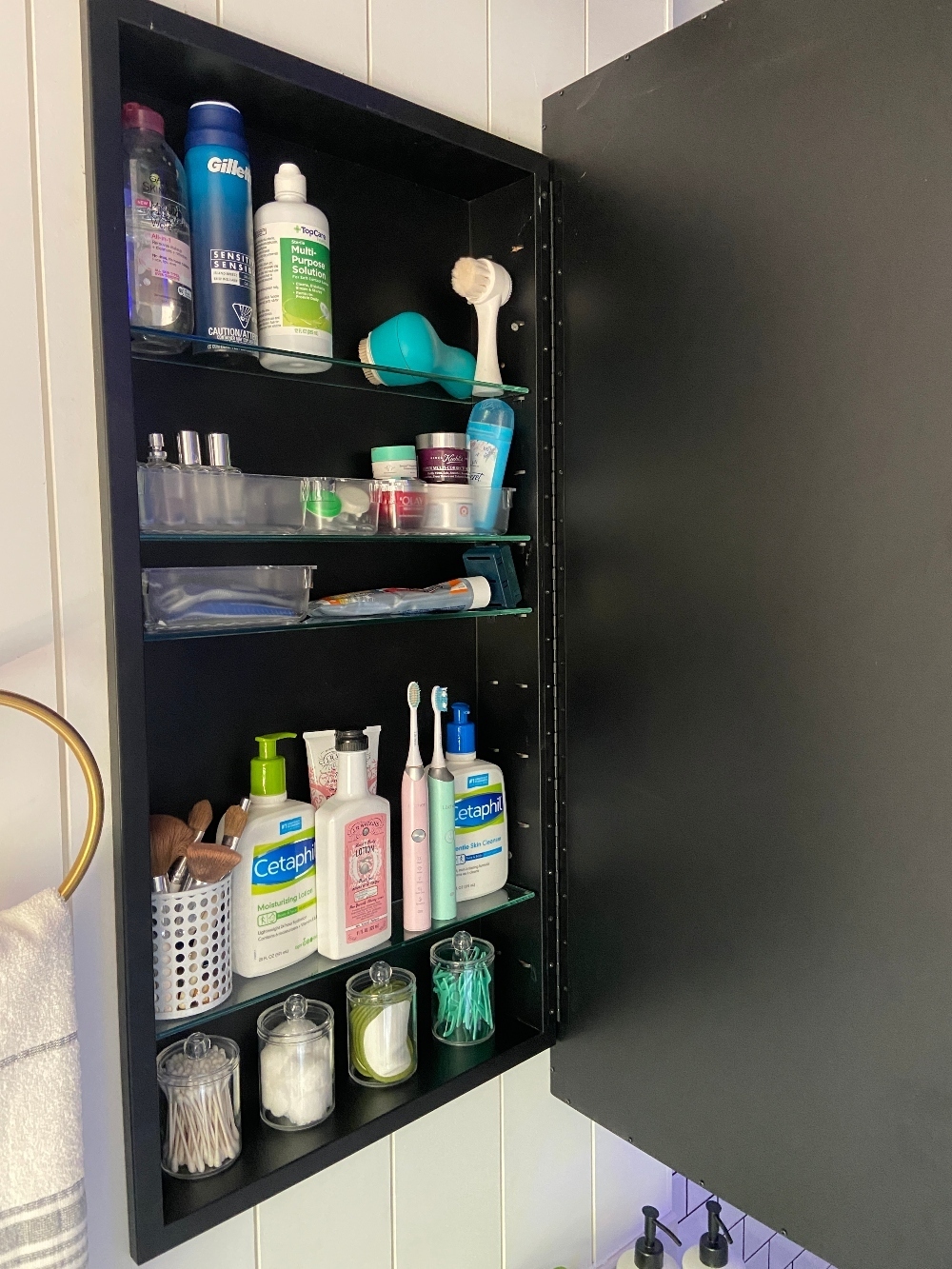 I used the clear containers in the medicine cabinet. I love the clear round containers with lids! I put q-tips, cotton balls, washable face cloths and dental picks in them. These are items we use every day and they are accessible and so pretty! I linked all of the sources at the bottom of the post!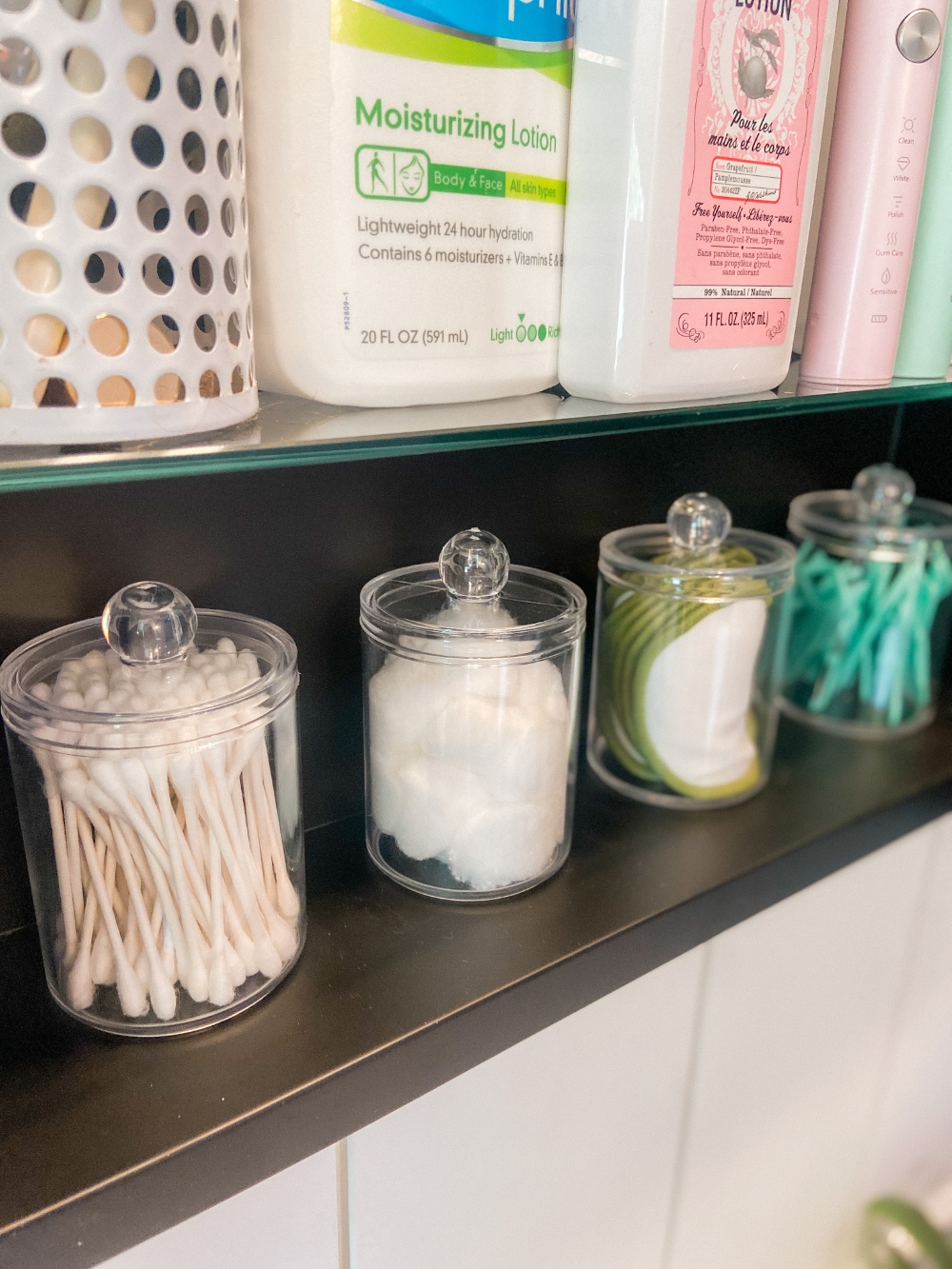 Bathroom Organization: Maximize Vertical Space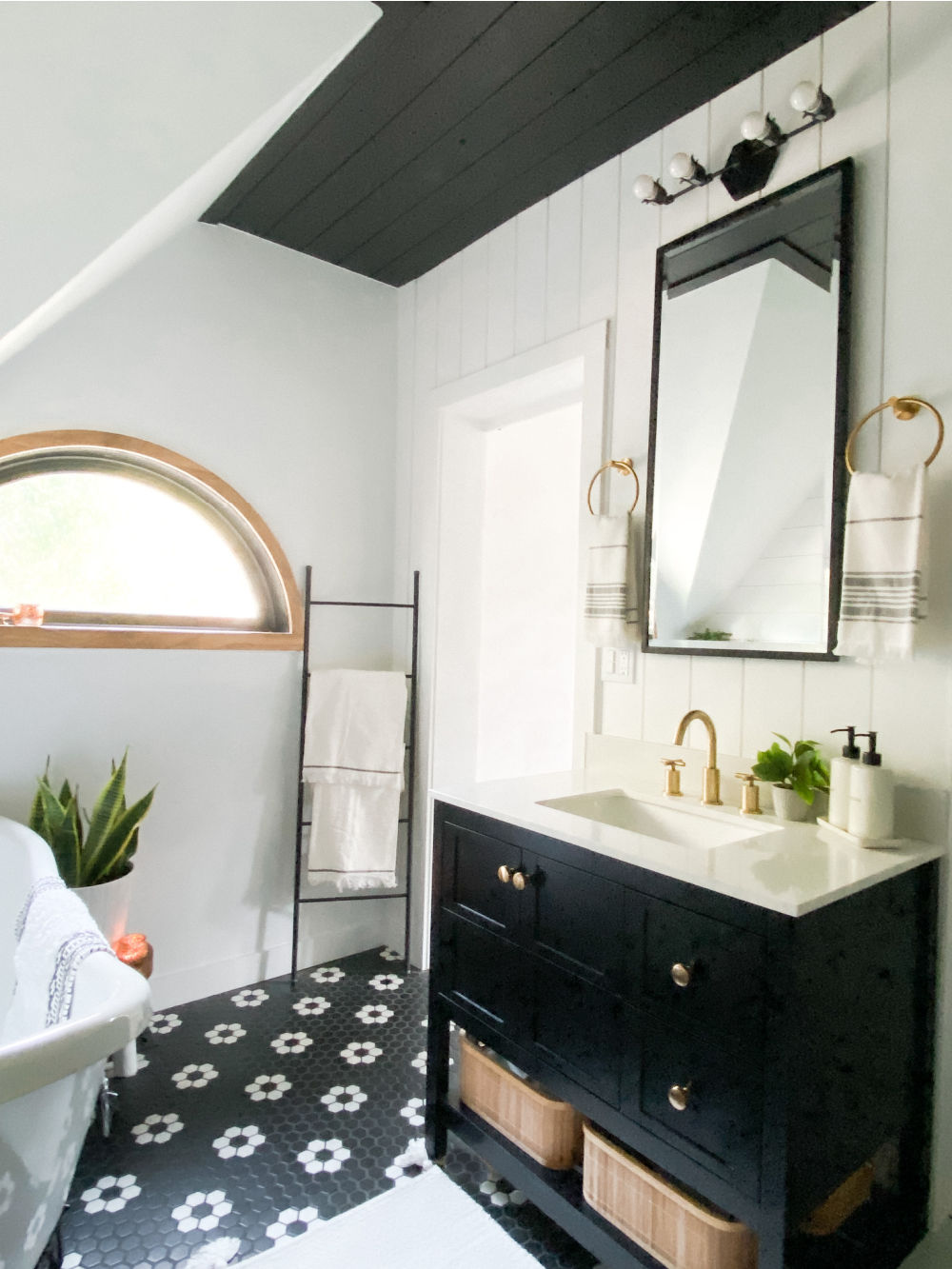 If you have a small bathroom, utilize your vertical space! Luckily our 1891 home has HUGE ceilings. I think the bathroom ceilings are 10 feet tall. So even though the space is small it seems bigger because of the high ceilings. I utilized the tall ceilings by installing the tallest medicine cabinet I could find! This Pottery Barn XX large medicine cabinet is 40 inches tall! It holds so much! I keep things we use every day inside like our toothbrushes, my contact solution, creams,
Bathroom Organization: Keep Counters Clean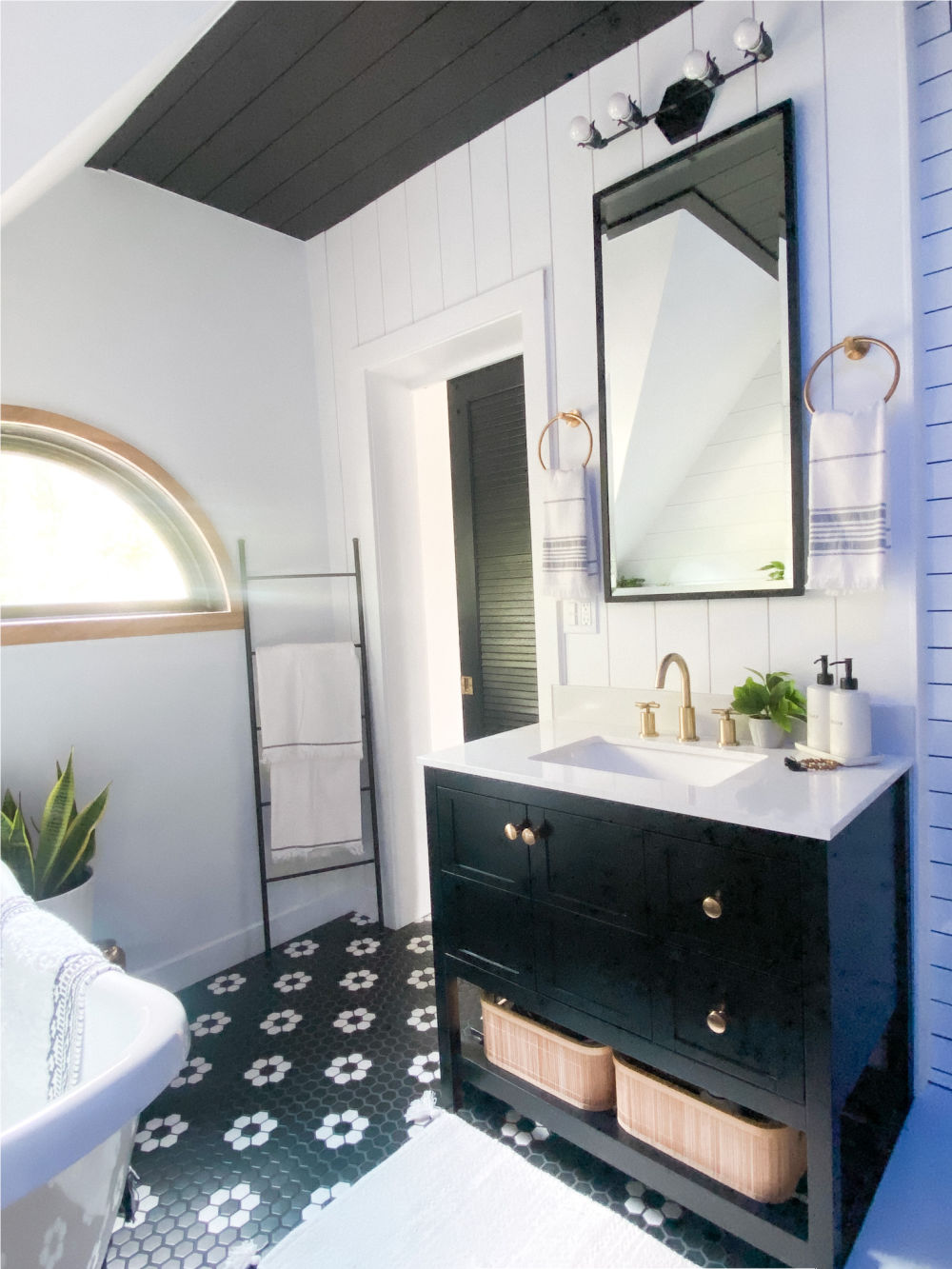 To keep our bathroom feeling larger and open I organize everything inside of the shelves and vanity so I don't have to keep anything on the counters except for our soap and lotion. I love a dual soap and lotion set on a stand like this one. Having a stand to keep the soap and lotion keeps the counter tidy because they stay together and it looks clean and organized!
Small Bathroom Tip: Swap Out Your Door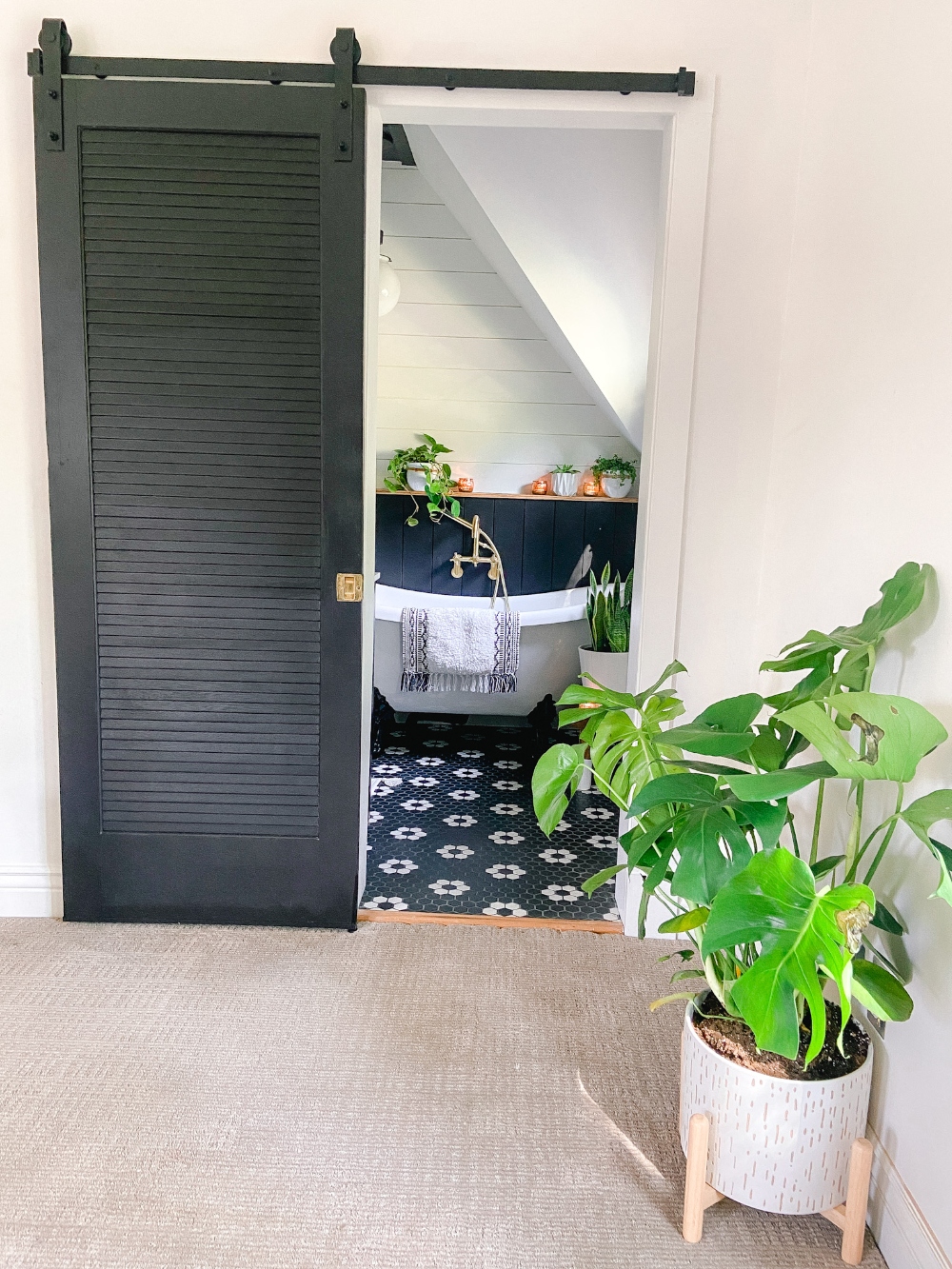 We took out the door that swung into the bathroom and replaced it with a sliding door. So now instead of losing space to a door, that whole area is opened up! It really makes a difference in a small bathroom.
Bathroom Organization: Maximize Towel Space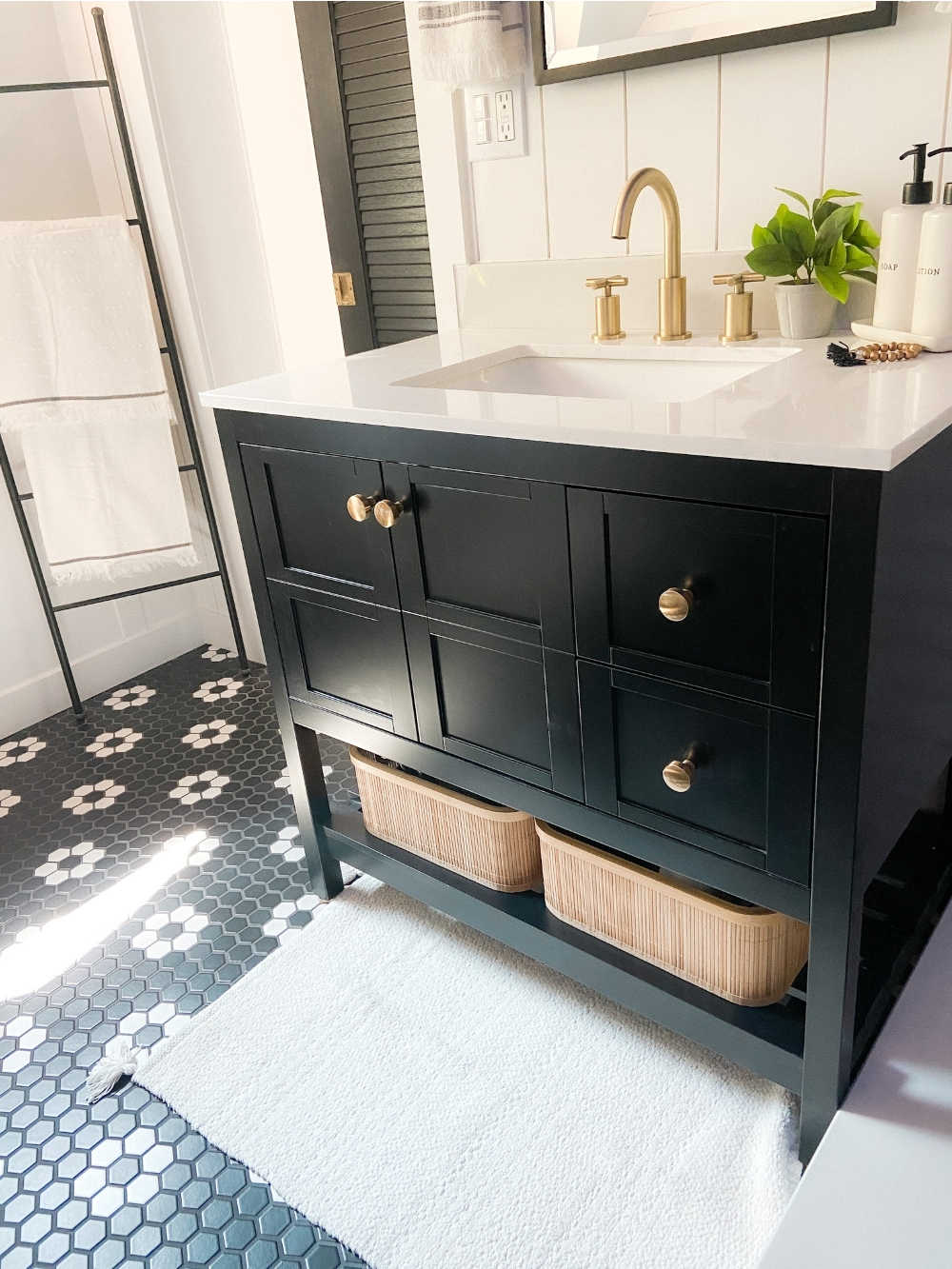 Since we built the shelf unit into the one big wall we had, I didn't have a wide enough wall for a towel rod. I ordered a sleek metal ladder and since we don't have the door that swings inwards anymore, now I can tuck the ladder in the corner to keep our towels. I also like that it can be moved. So if I am taking a bath, I can lean the tower over closer to the tub to grab a towel!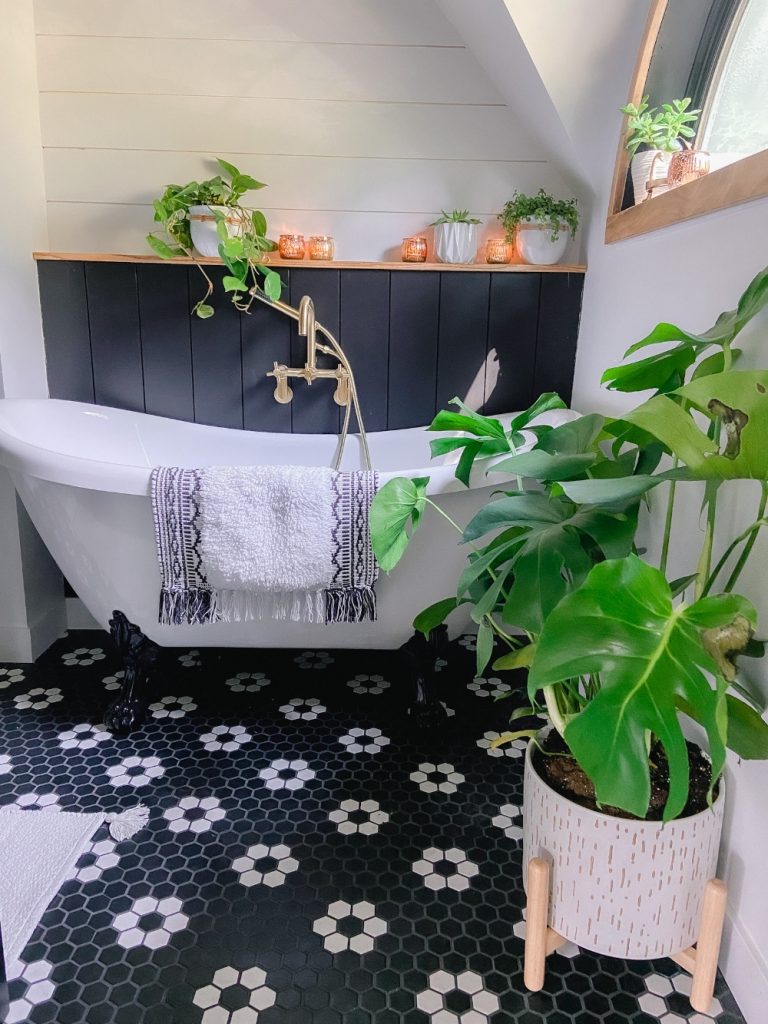 Add Elements You Love to Your Bathroom
Once I had the organization figured out, then I added things I love to this new bathroom! I love adding the plants and candles to the wall we built! We planked the bottom vertically and the top horizontally and I think it draws the eye upwards. I added a gorgeous minimal globe light with a black stained top. I love it! The black and white graphic floor echoes the hex floors that were put in houses this age but gives the floors a graphic, modern feel! I can't wait to move our bed in and soak in my new tub!
Bathroom Sources
Clawfoot Tub
17 Pack Clear Organizing Containers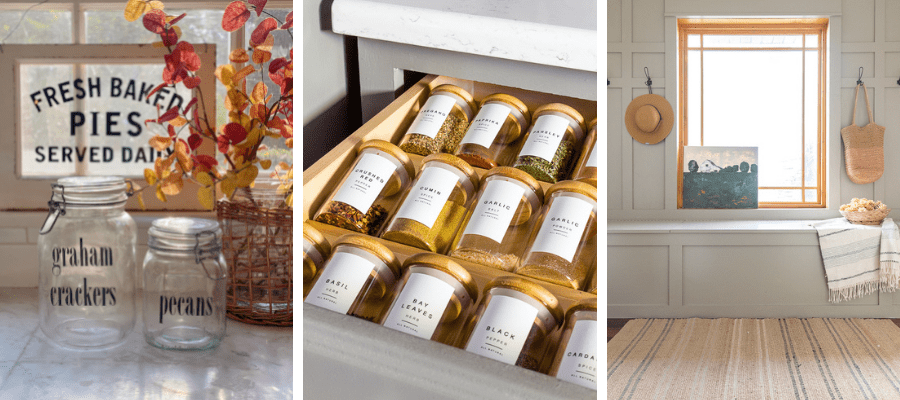 Organizational Tips and Some Fun Ideas to Enhance the Items in Your Pantry! // My 100 Year Old Home
Spice Drawer Organization Tips // Inspiration For Moms
10 Organizing Tips to Help You Tackle Fall // Twelve On Main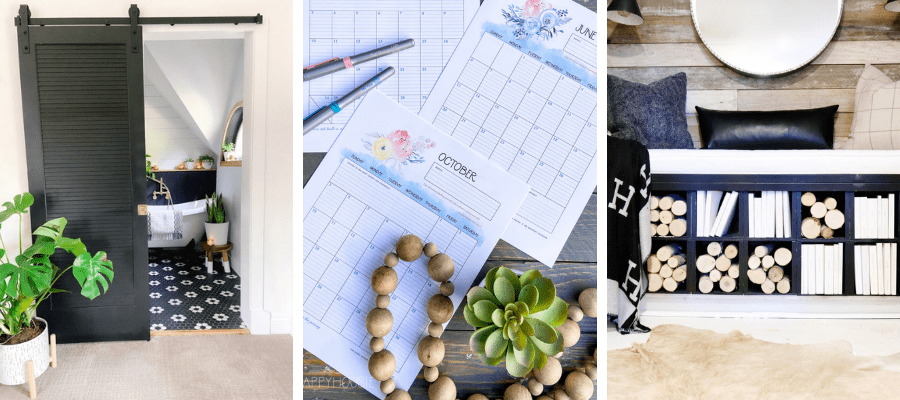 A Small Bathroom That's Big On Organization // Tatertots & Jello
Free Printable Family Planner Academic Year Calendar // The Happy Housie
Don't Judge A Book By It's Cover // My Sweet Savannah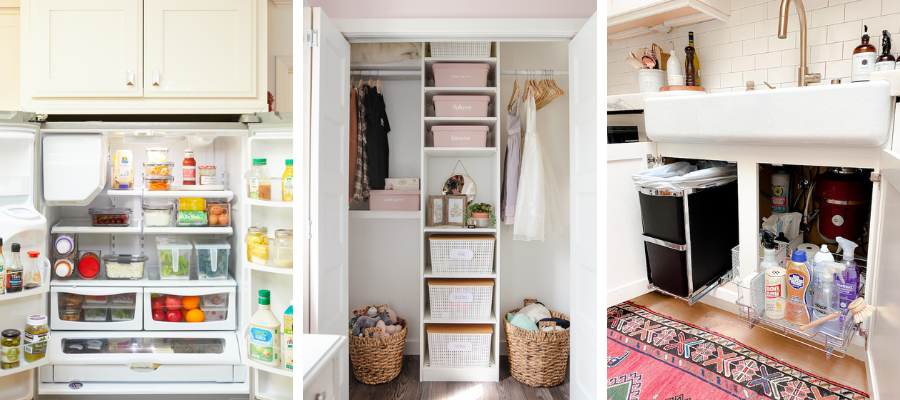 How to Organize a French Door Refrigerator // Happy Happy Nester
5 Quick Kids' Closet Organization Ideas to Start The School Year Off Strong! // The DIY Mommy
Under Kitchen Sink Organization Ideas // Modern Glam
More Bathroom Ideas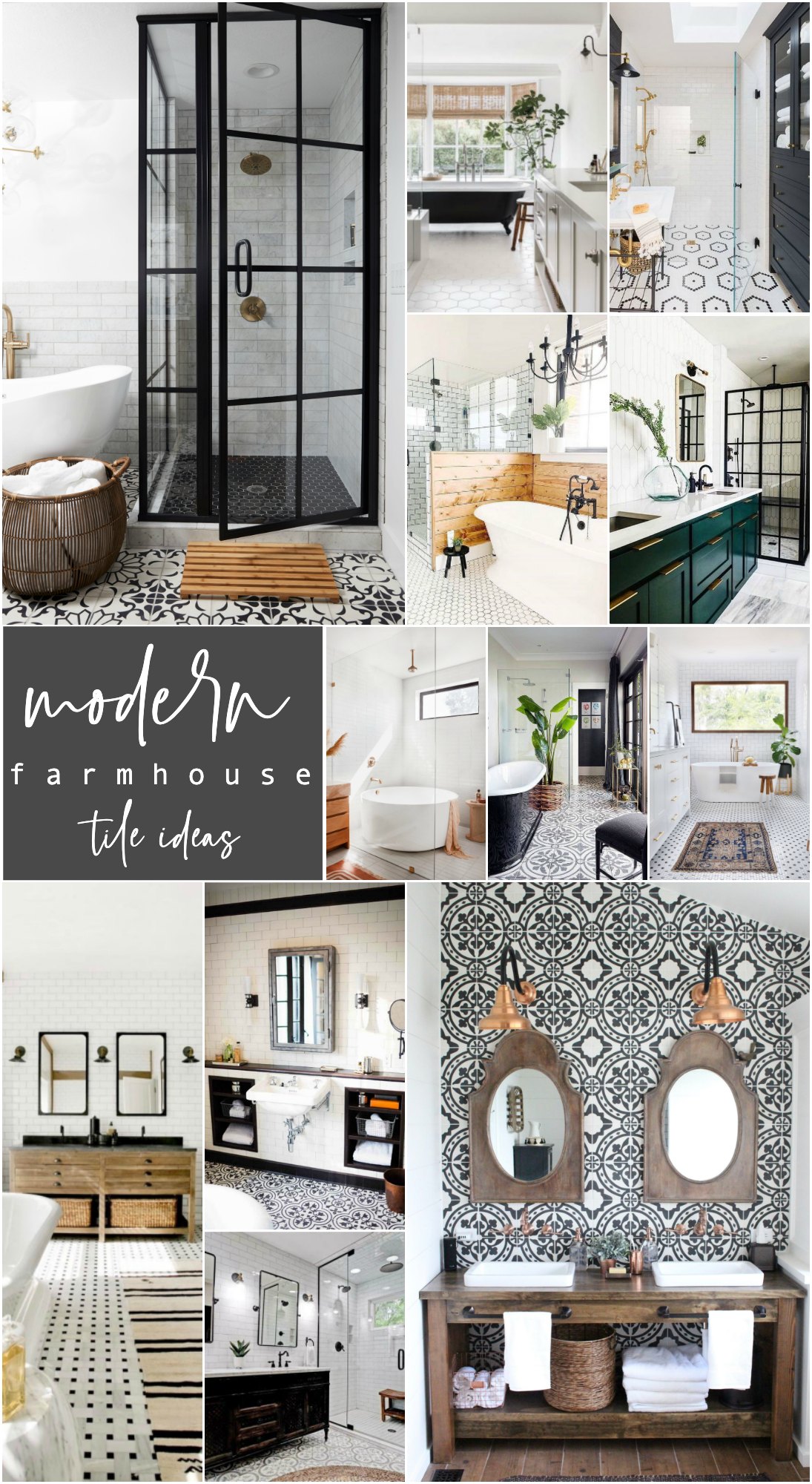 Are you working on any organizing ideas for fall?
Share your project with us in the comments!
xoxo