Welcome Home Saturday – Things I Love This Week! Bathroom Remodel, Organizing Ideas and Fall Goodness!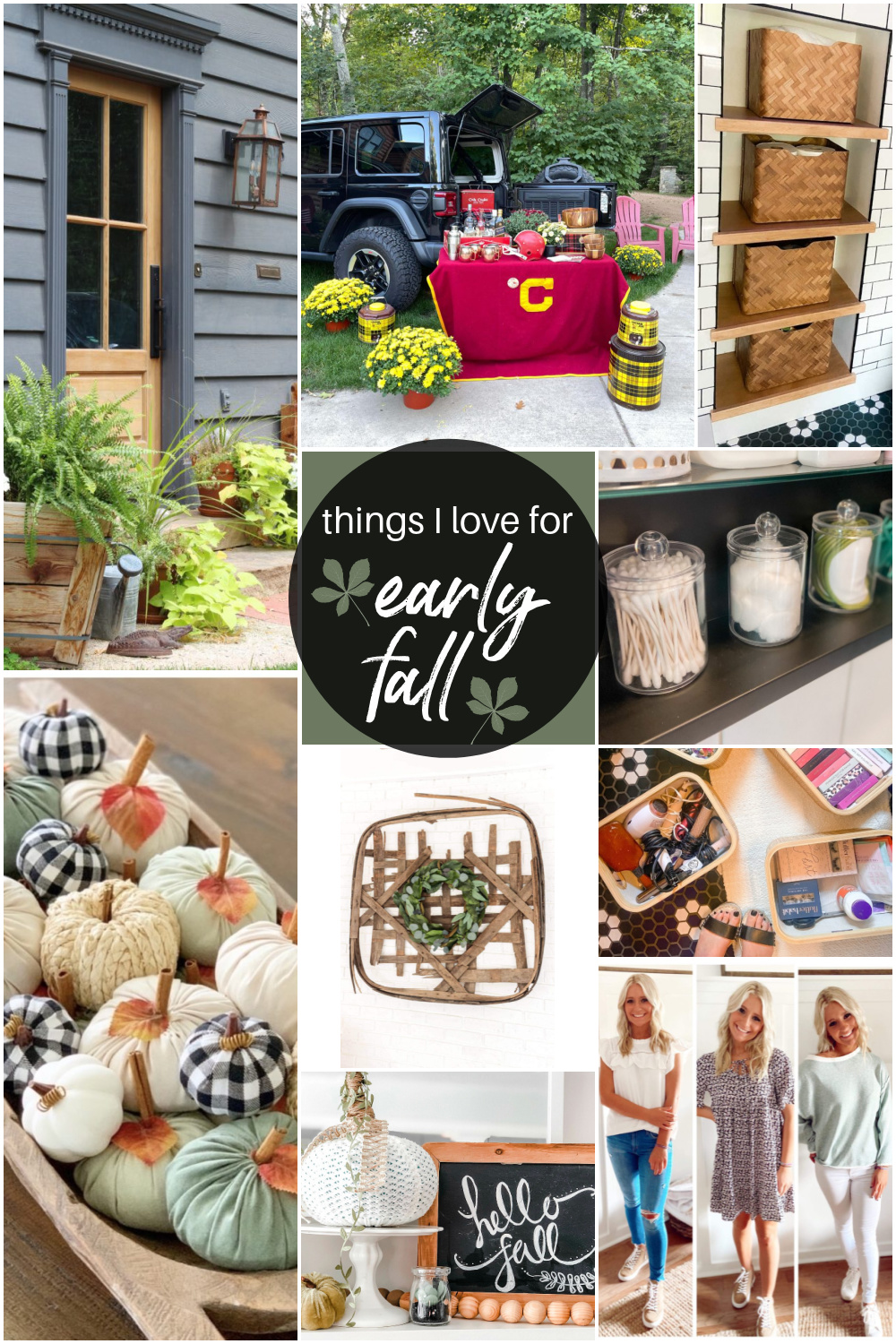 Welcome Home Saturday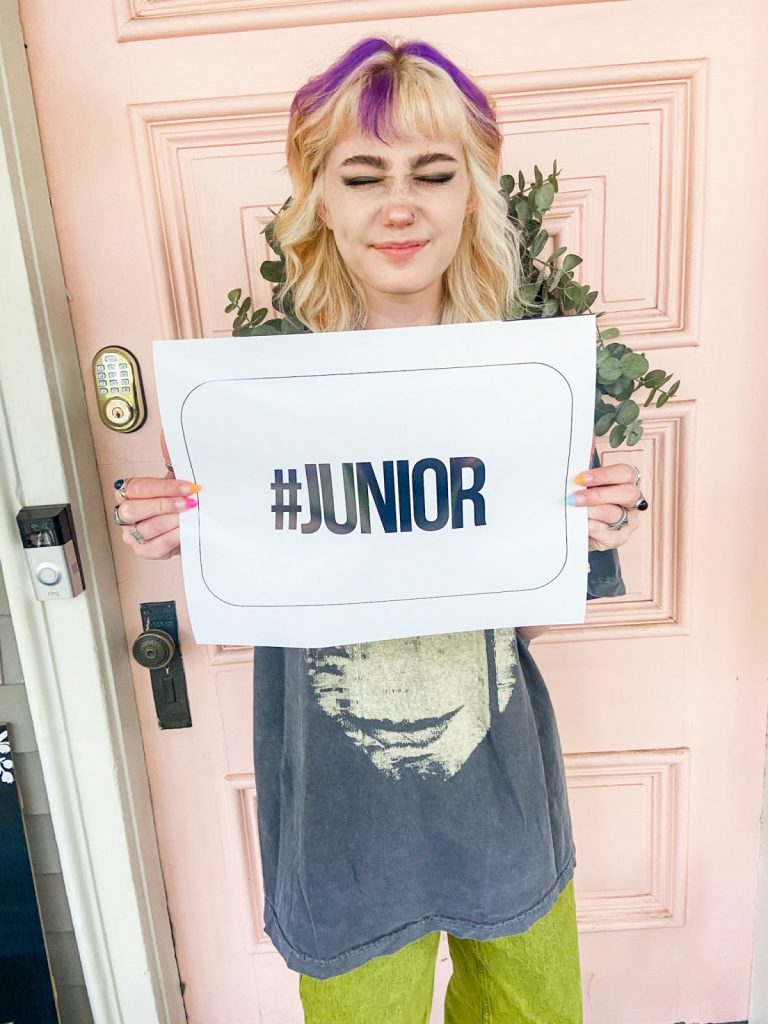 Happy weekend, friends! How was your week? We started back to school so my daughter has been so tired. She also worked after school a couple of nights too. I'm so happy she is back with her friends! I organized our new bathroom this week and we are moving into our new room this weekend!!
Things I Love This Week!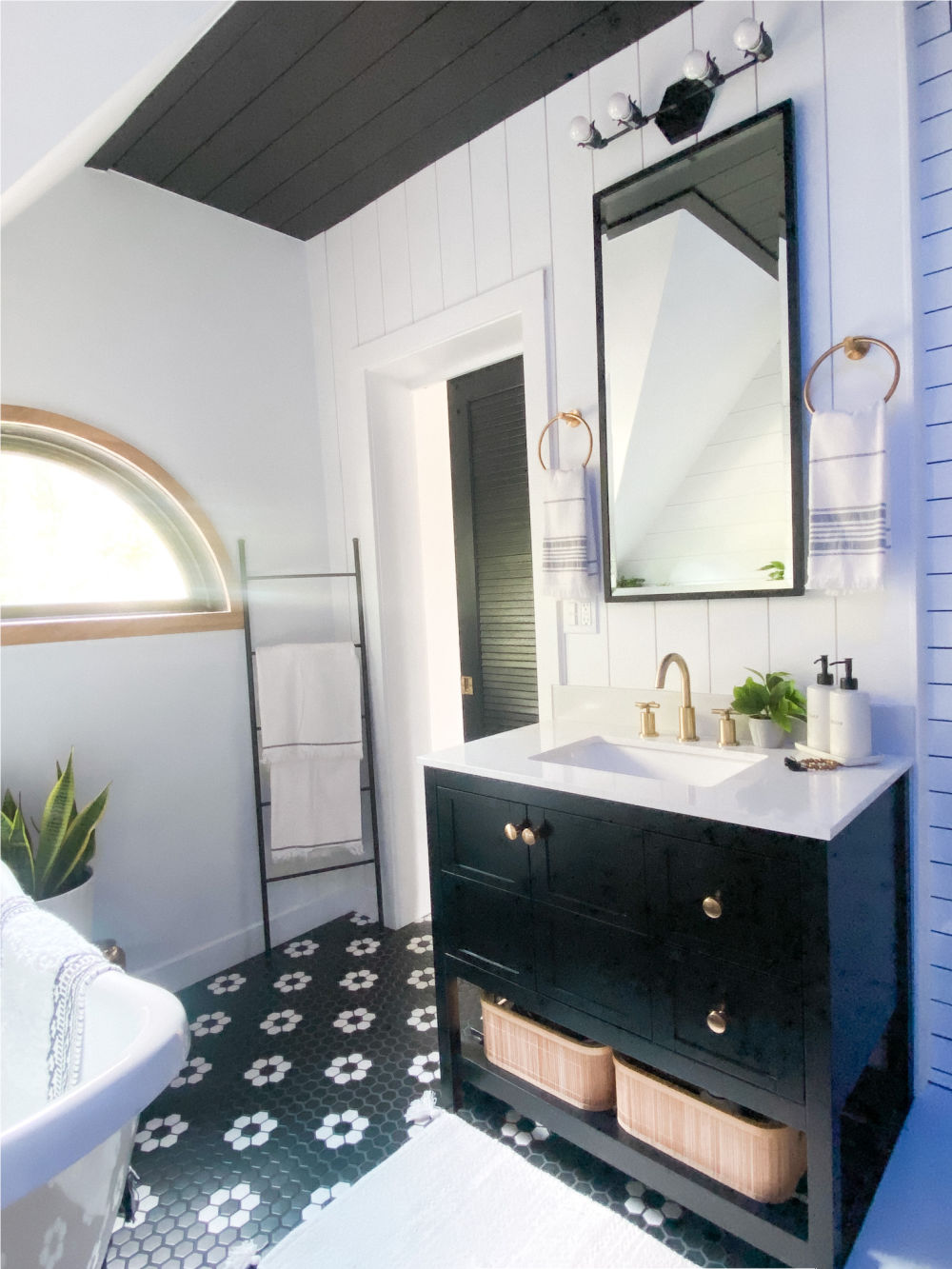 I am on a HUGE organizing kick right now. It started with finishing the bathroom and organizing that space and spilled over to the bedroom and has taken over our whole house! I have so many projects going at once. Do you ever do that? We are moving our bedroom down from the attic and that frees up the attic for a different purpose. I'm turning it into a big teen hangout room with a sectional and huge beanbags. I think it's going to be so fun!
Favorite Organizing Finds
Here are some of the items I'm using to get organized!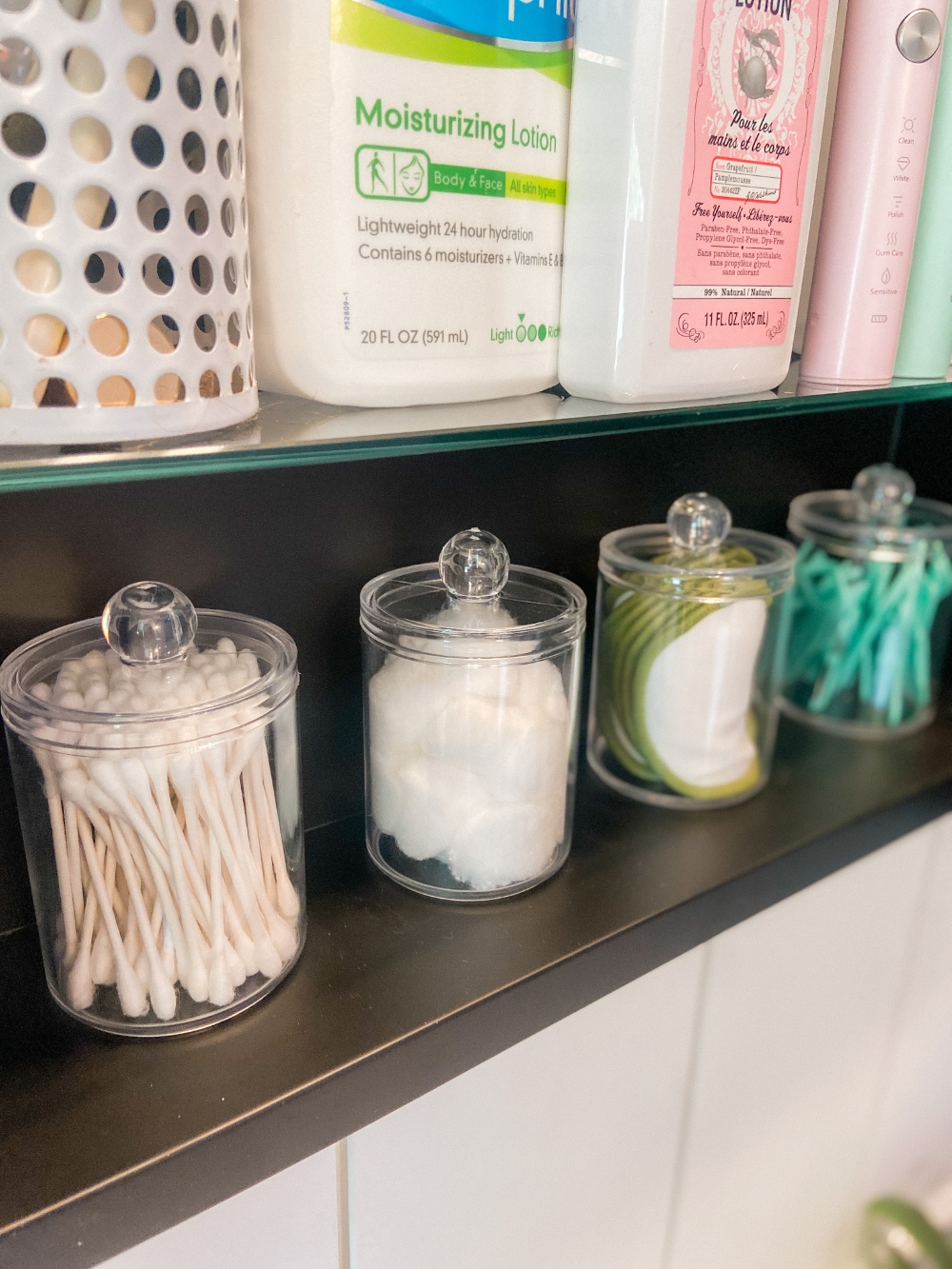 I absolutely love these containers! First of all, they're so pretty! I put them inside my medicine cabinet, but they would be beautiful out on a shelf or vanity too! And they are a great small size. Perfect for q-tips and cotton balls!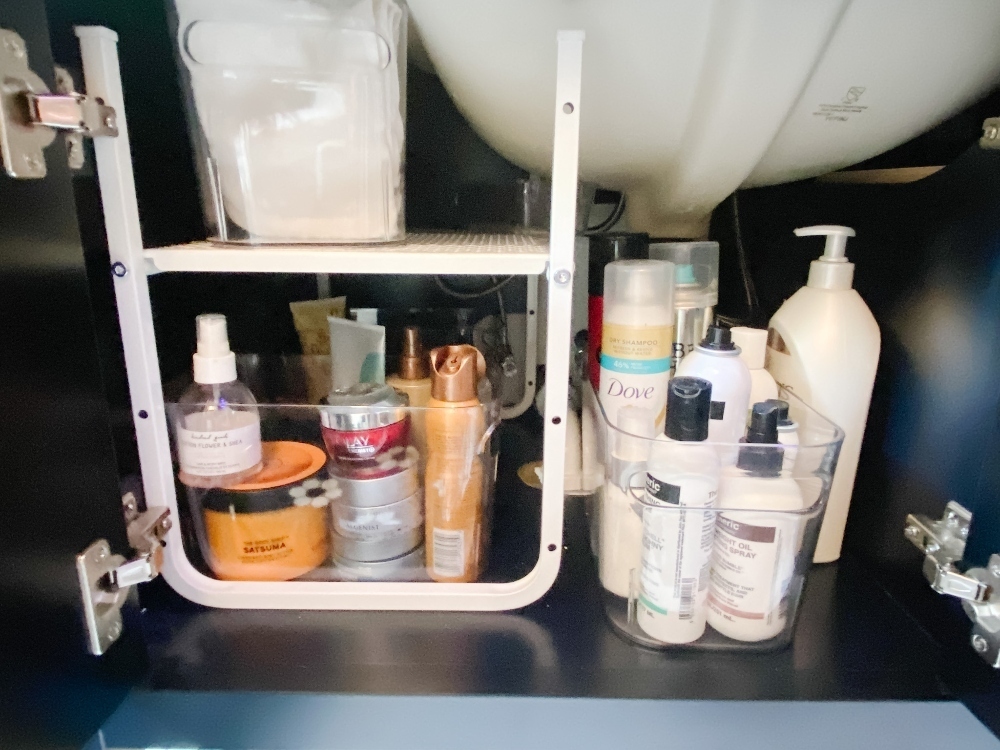 These clear containers are perfect for organizing! They're tall so they corral everything. They're see-through so you can see what is inside without having to pull everything out. And they have holes at the top which make them easy to grab. I used them under our sink but they would also be perfect in the kitchen, pantry or even in a closet!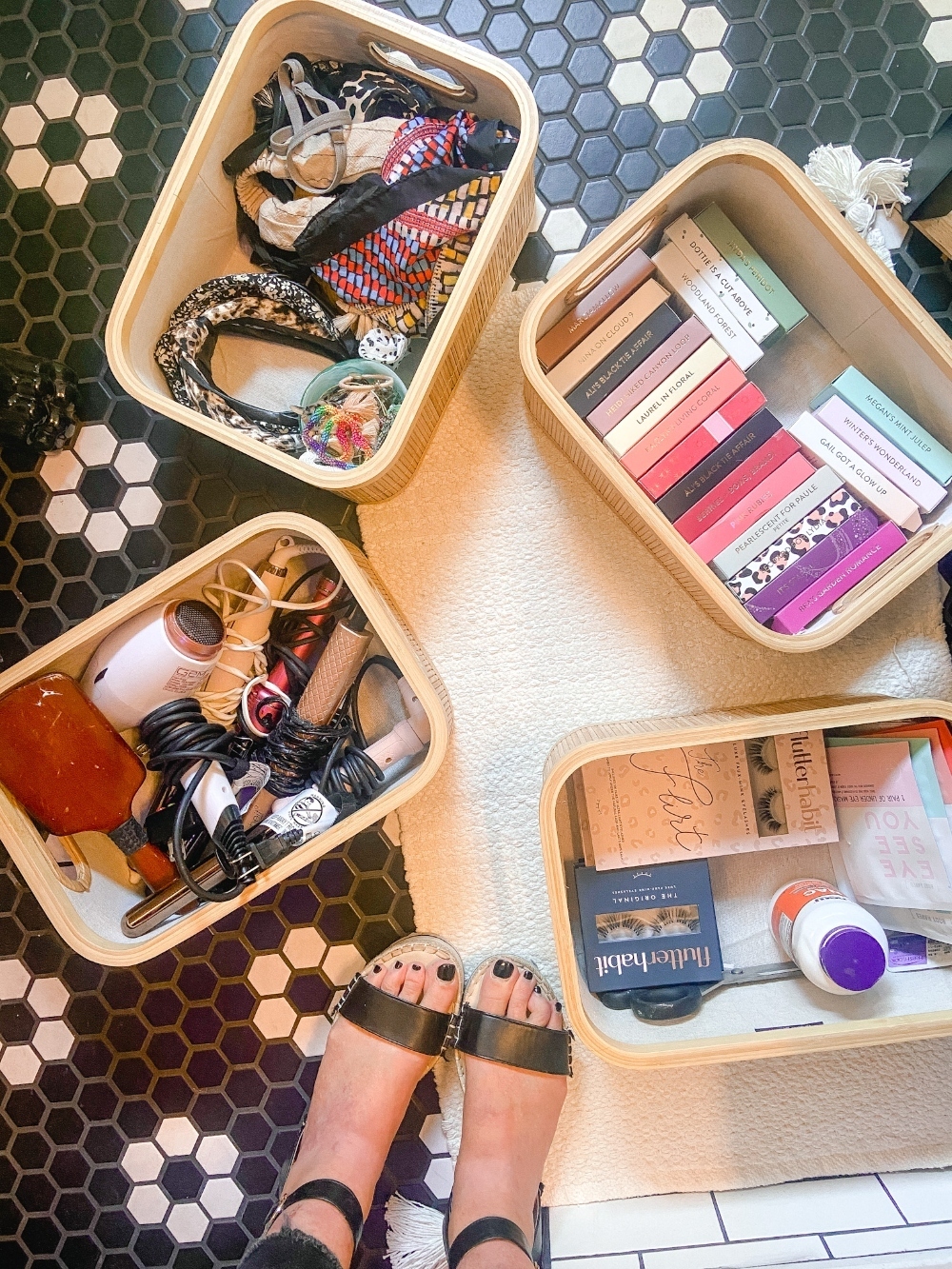 I wasn't able to link to these exact baskets, but I found some similar ones! They are a great size for vanity storage!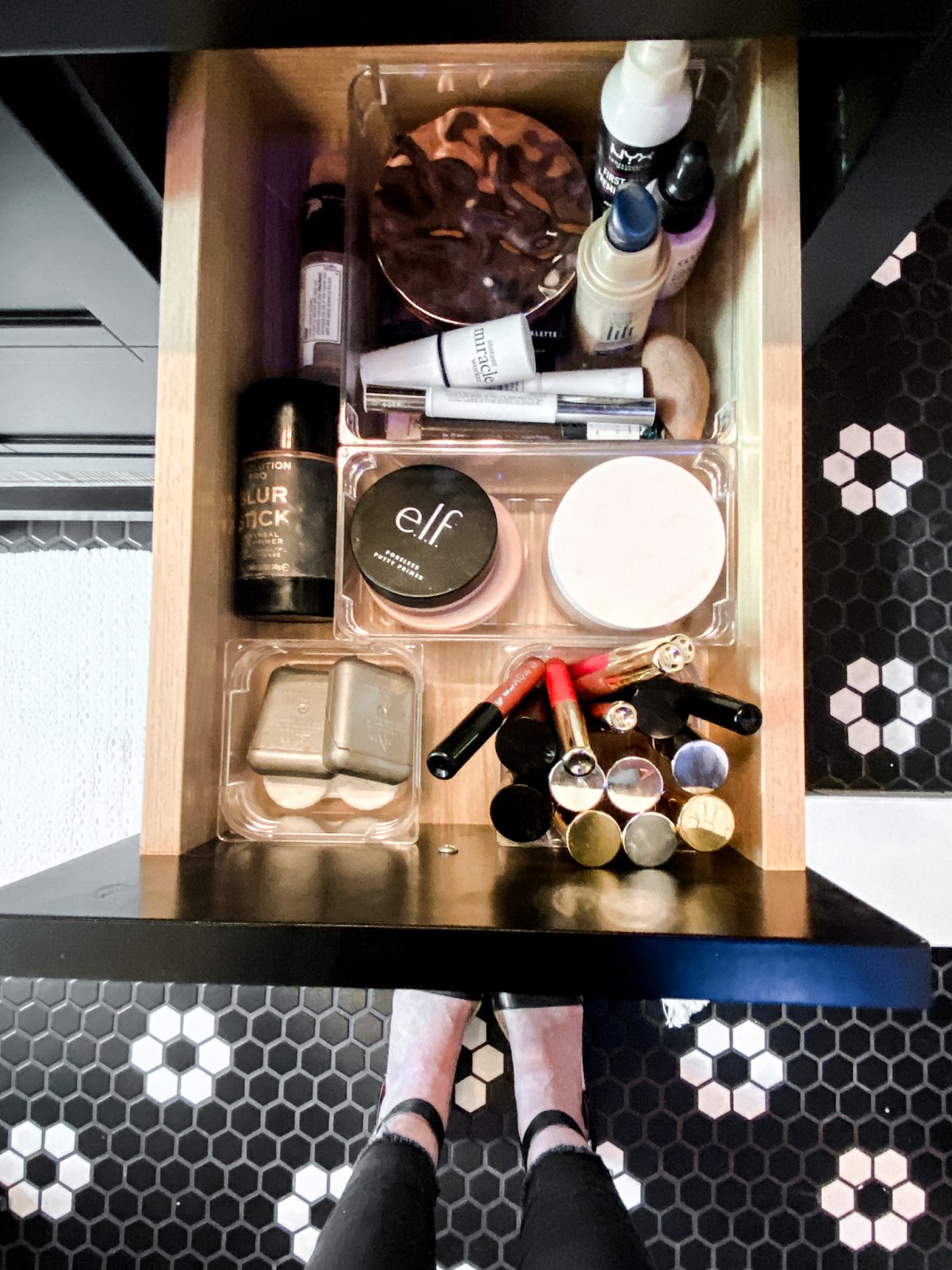 These drawer containers come in a pack of 17 with many different sizes and shapes. So you can get the most out of any space by placing them in different configurations!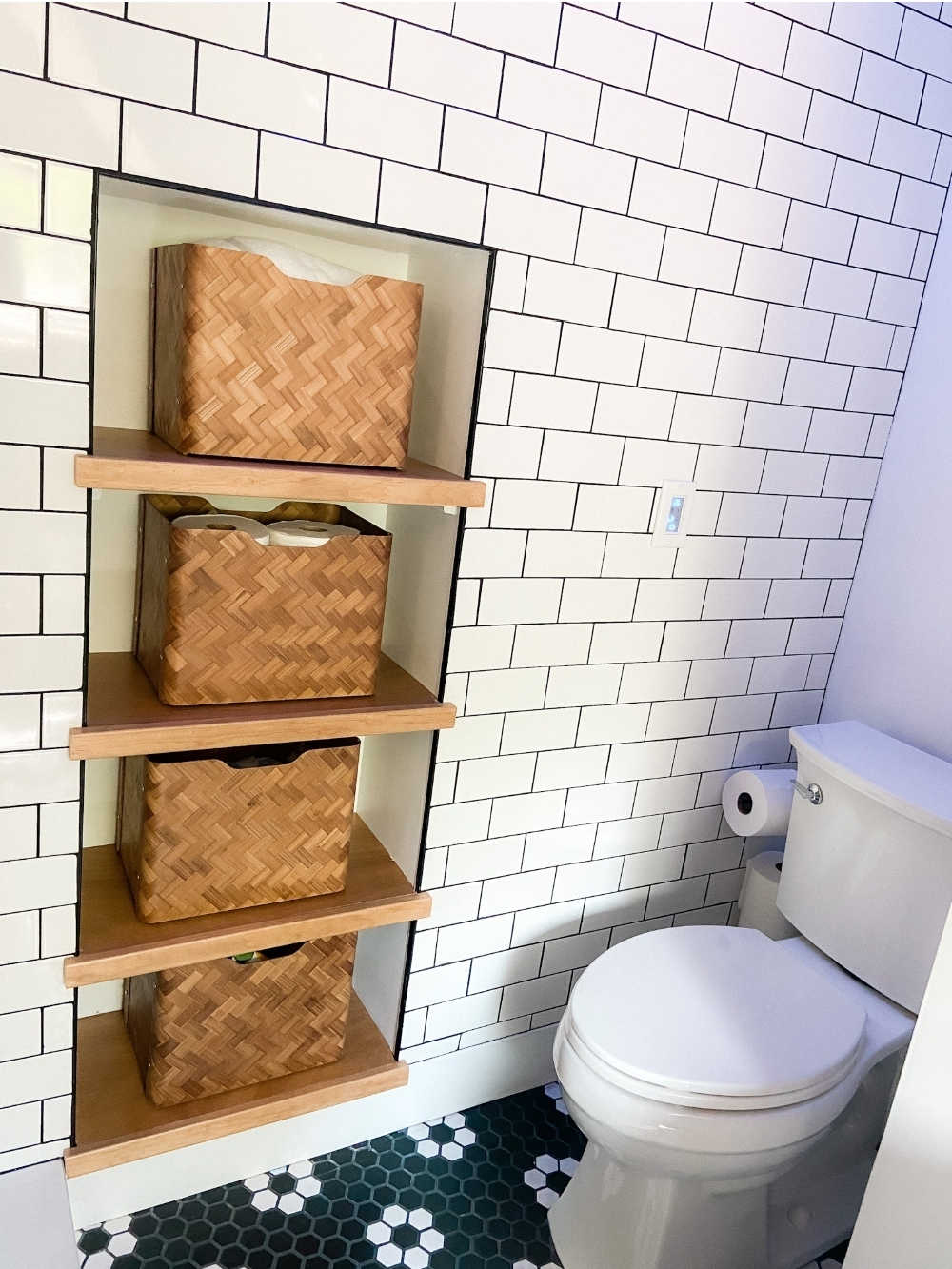 One of my favorite things we did in the new bathroom are these shelves we created in between the studs in the wall. My friend Frank at Frank Smith Renovations also built these beautiful wood shelves. I found some tall wood containers that are beautiful and hold so much! I couldn't link the exact ones I used, but I linked some similar ones!
New DIY Projects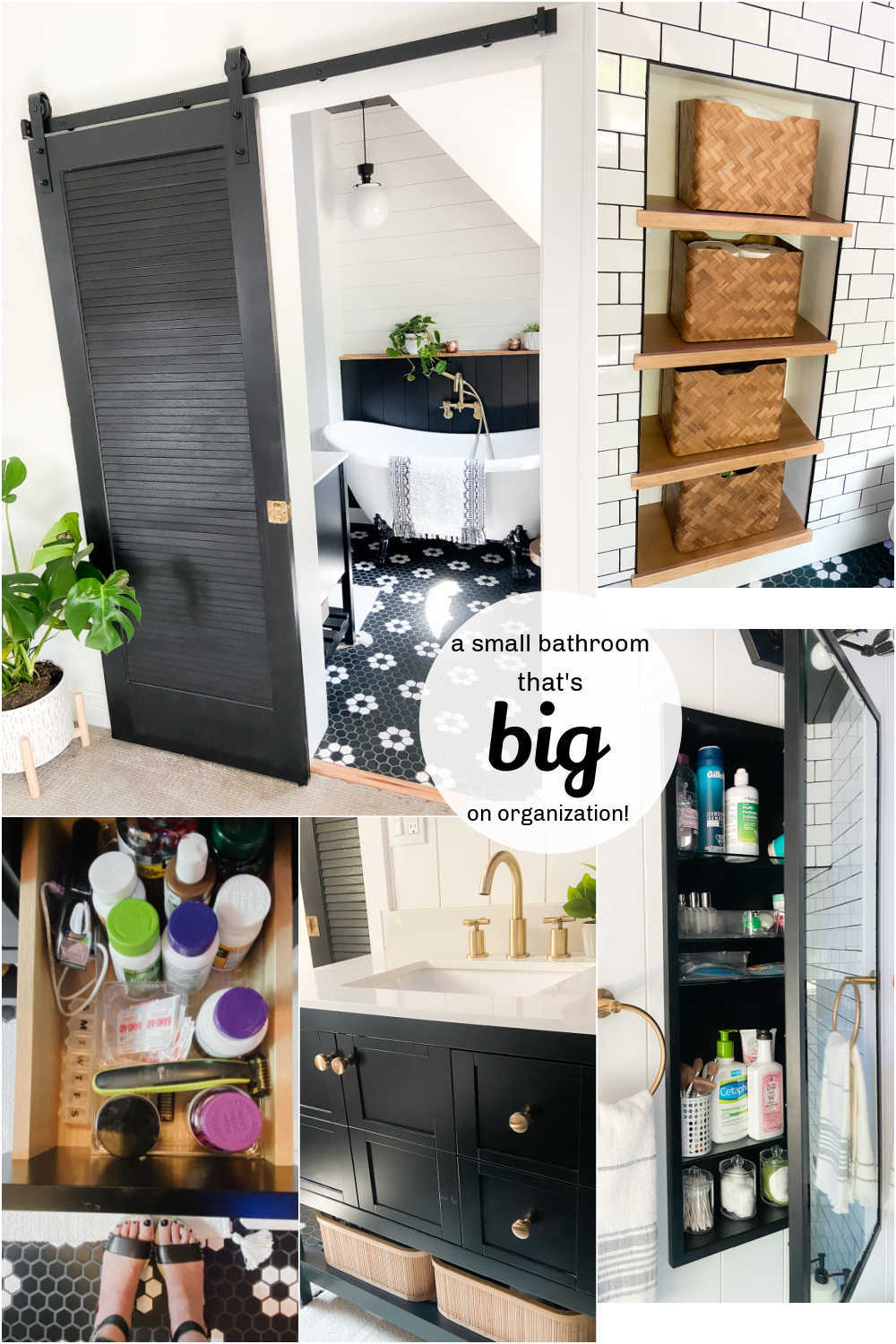 Making a Small Bathroom Seem BIG
I have all of the details on what we did to transform our bathroom and I shared it this week. I hope you will hop over and see what we have been working on all summer!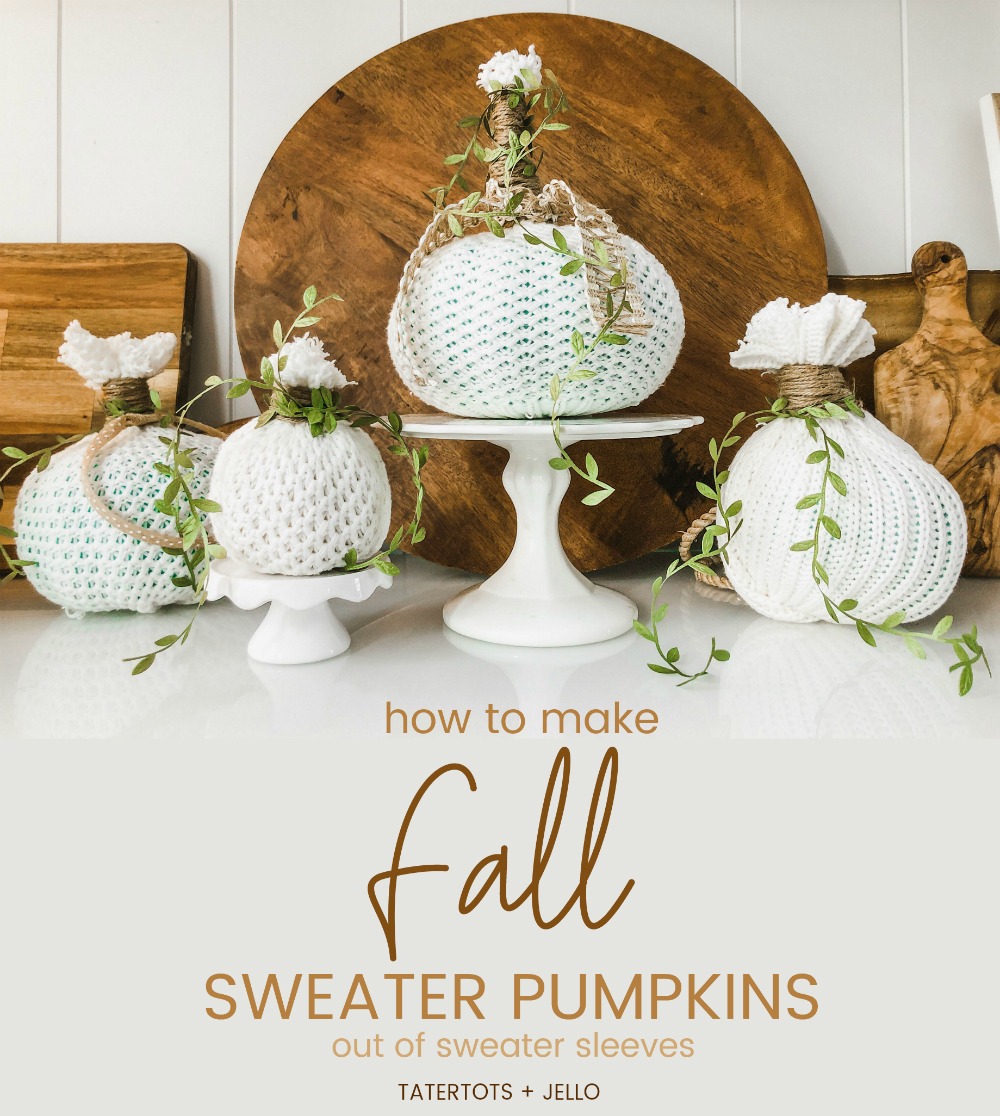 DIY Fall Sweater Pumpkins
As you're organizing this fall, gather old sweaters and turn them into the most beautiful textured pumpkins!! I love upcycling old items and giving them new life!
Welcome Home Saturday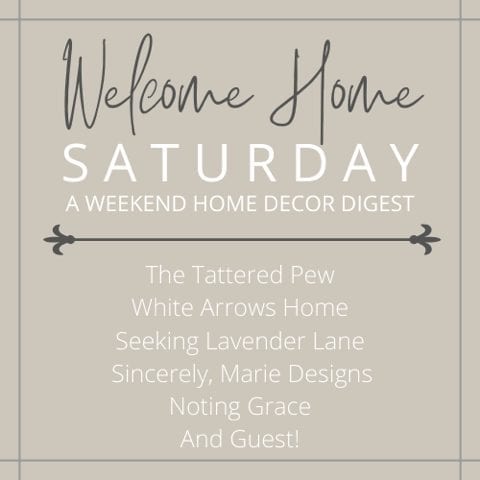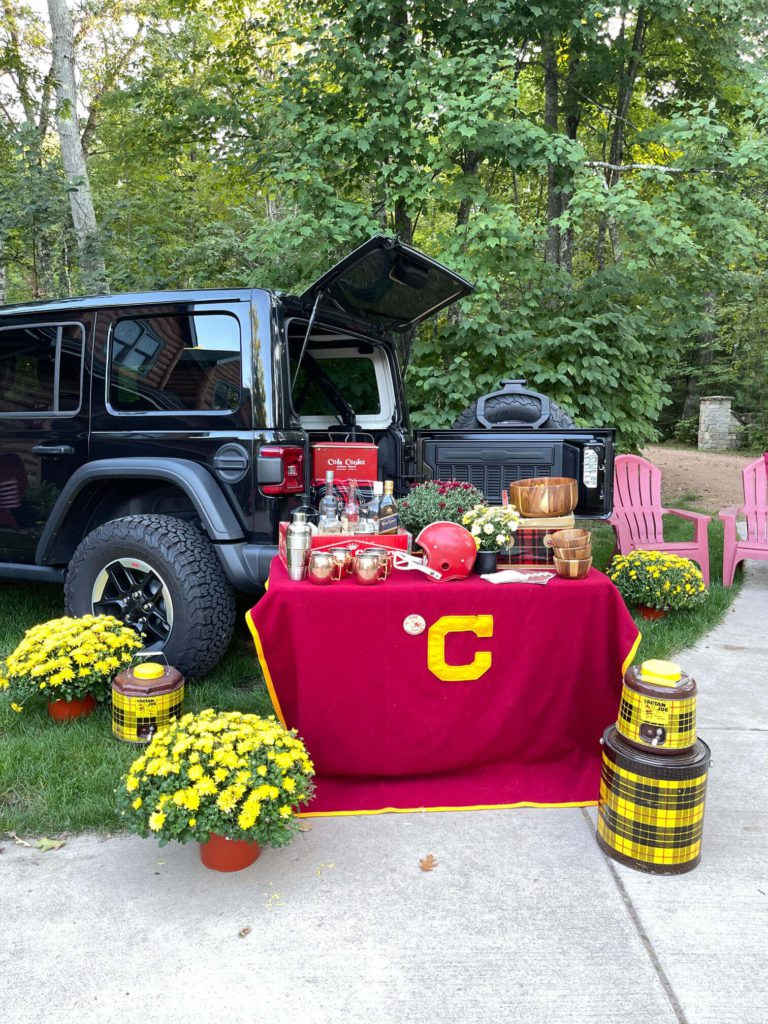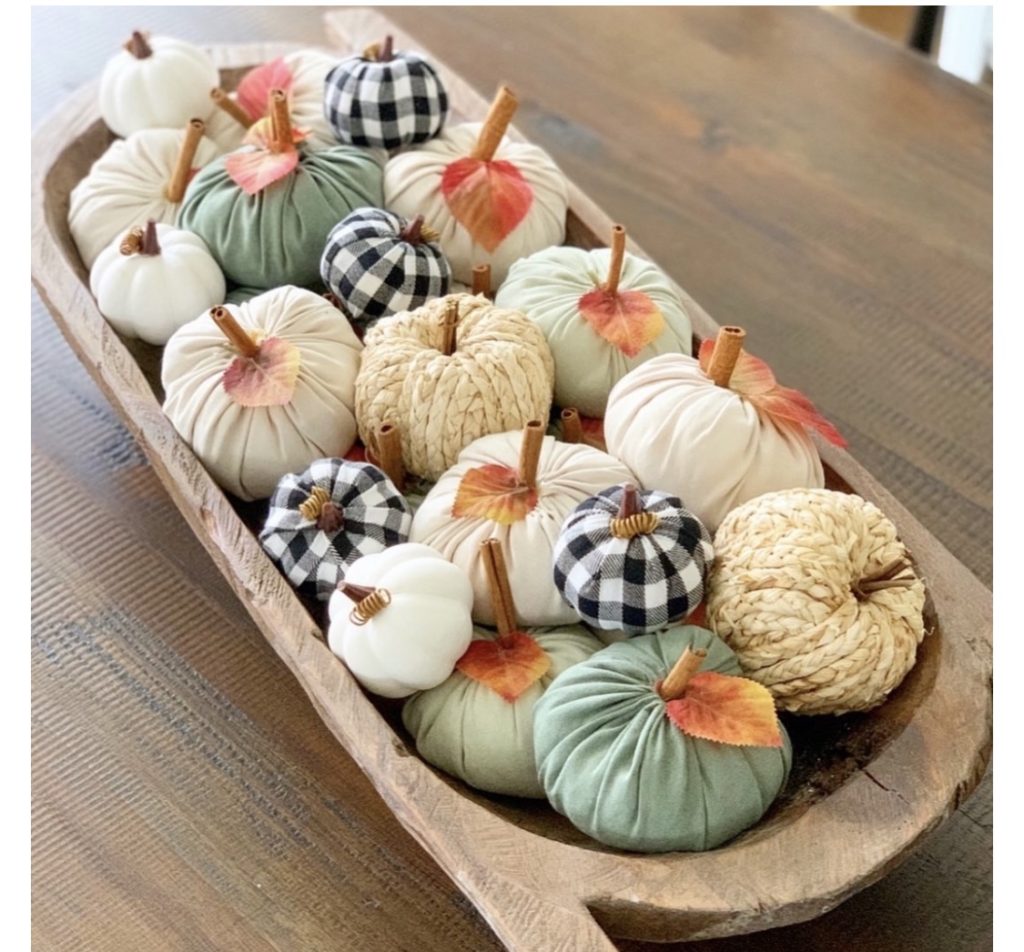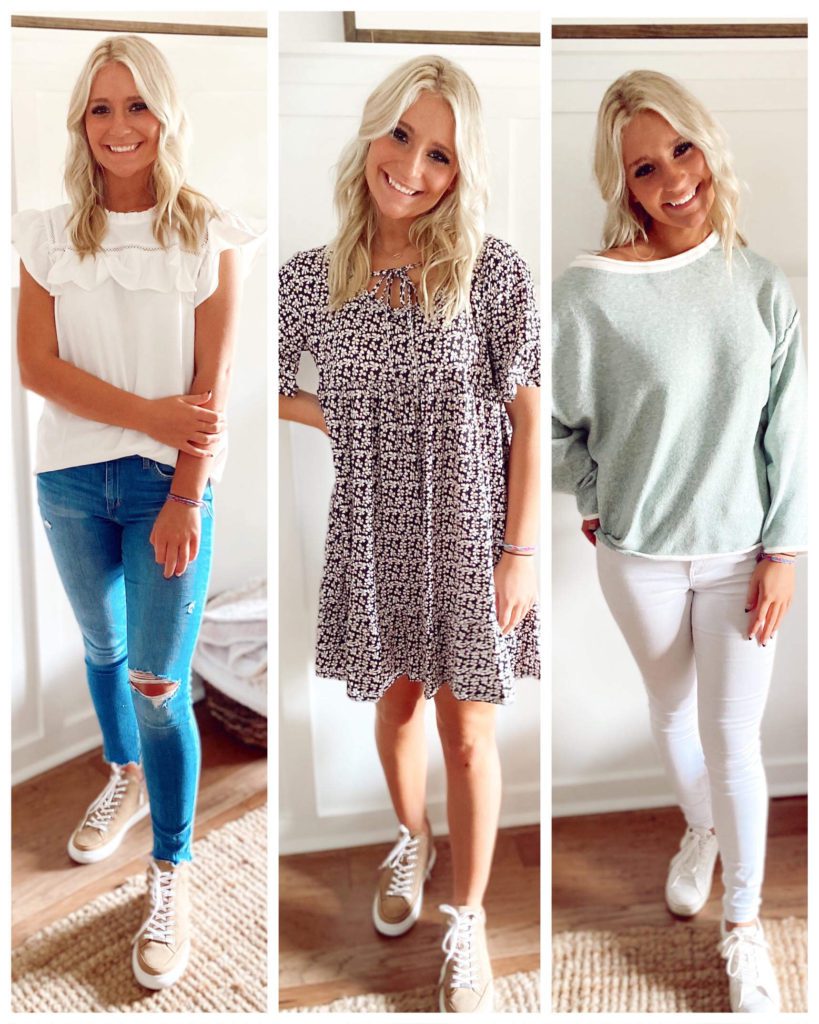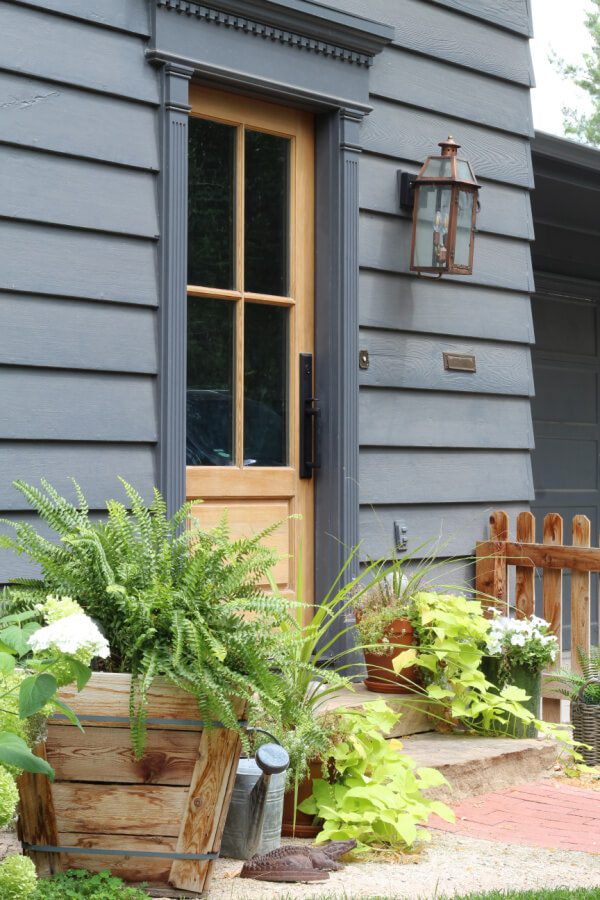 What are YOU enjoying this week??
Share it with us in the comments!
xoxo