9 Bright Printable Holiday Gift Tags. Add some bright holiday tags to your gifts this year. These free bright and colorful printable tags are so easy to download, print off and add to your gifts this year!
9 Bright Printable Holiday Gift Tags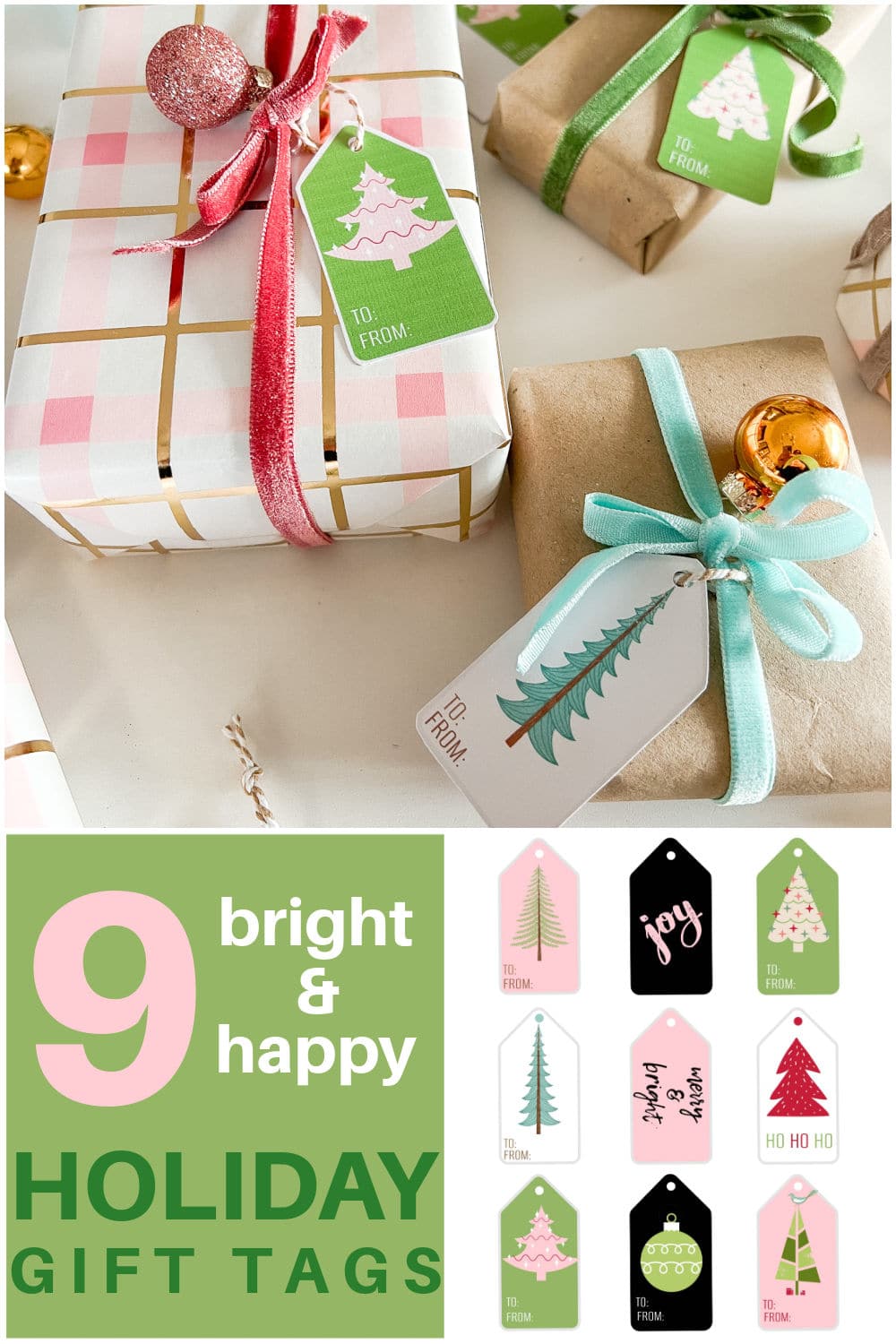 Hi friends! How's your holiday shopping coming along? Here's a really easy gift wrap idea. Print off these bright and happy FREE printable gift tags. Wrap your presents in your favorite paper, add some velvet ribbon and look at your pretty presents under the tree!
More Printable Tag Ideas
Here are some beautiful printable tags from a couple of my favorite friends!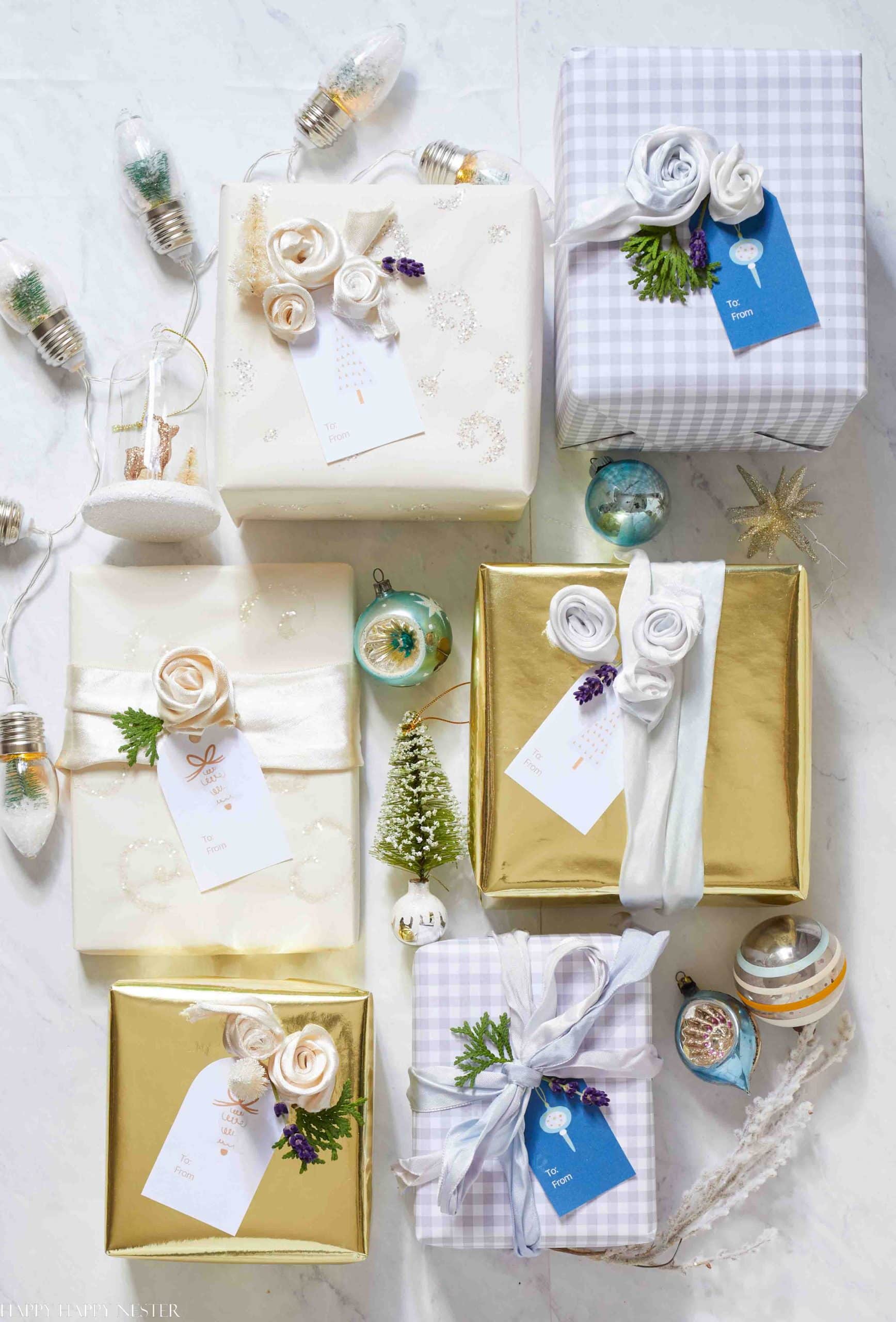 Here are 7 Homemade Gift Tags templates for Christmas. Download the file and print out as many tags as you need for the holidays! You'll love these free PDF printables and how easy they are to print out on your home printer.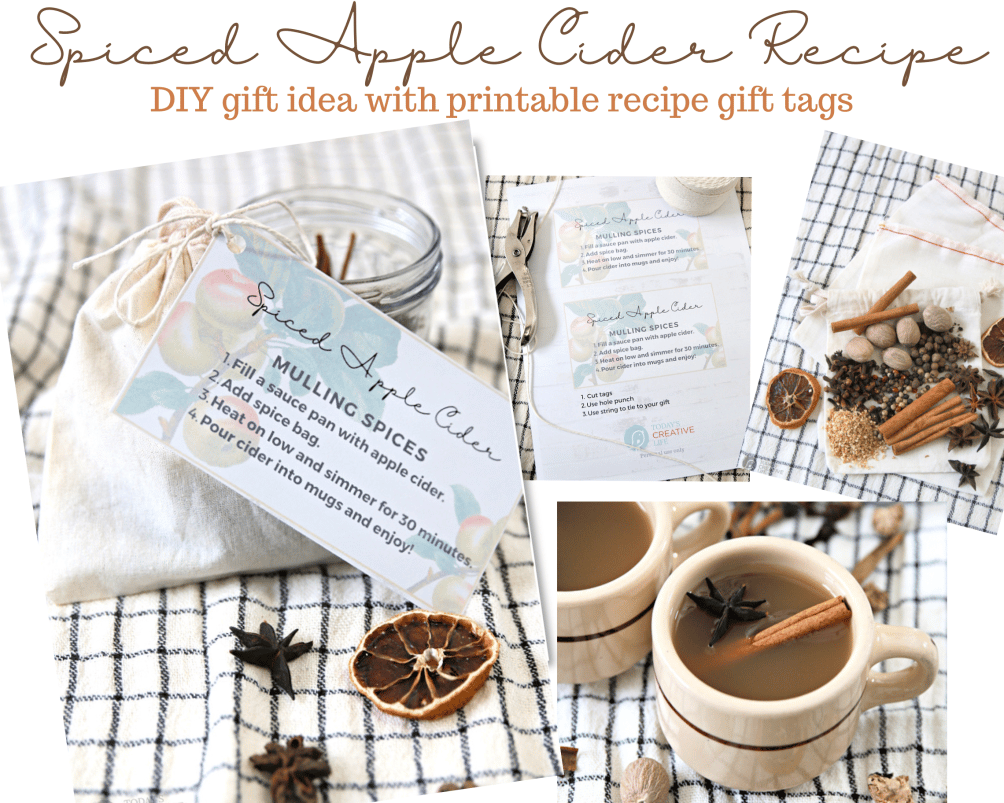 Holiday giving for friends and neighbors just got easier with Spiced Apple Cider Mulling spices and printable recipe and gift tag.
How to Download Printable Tags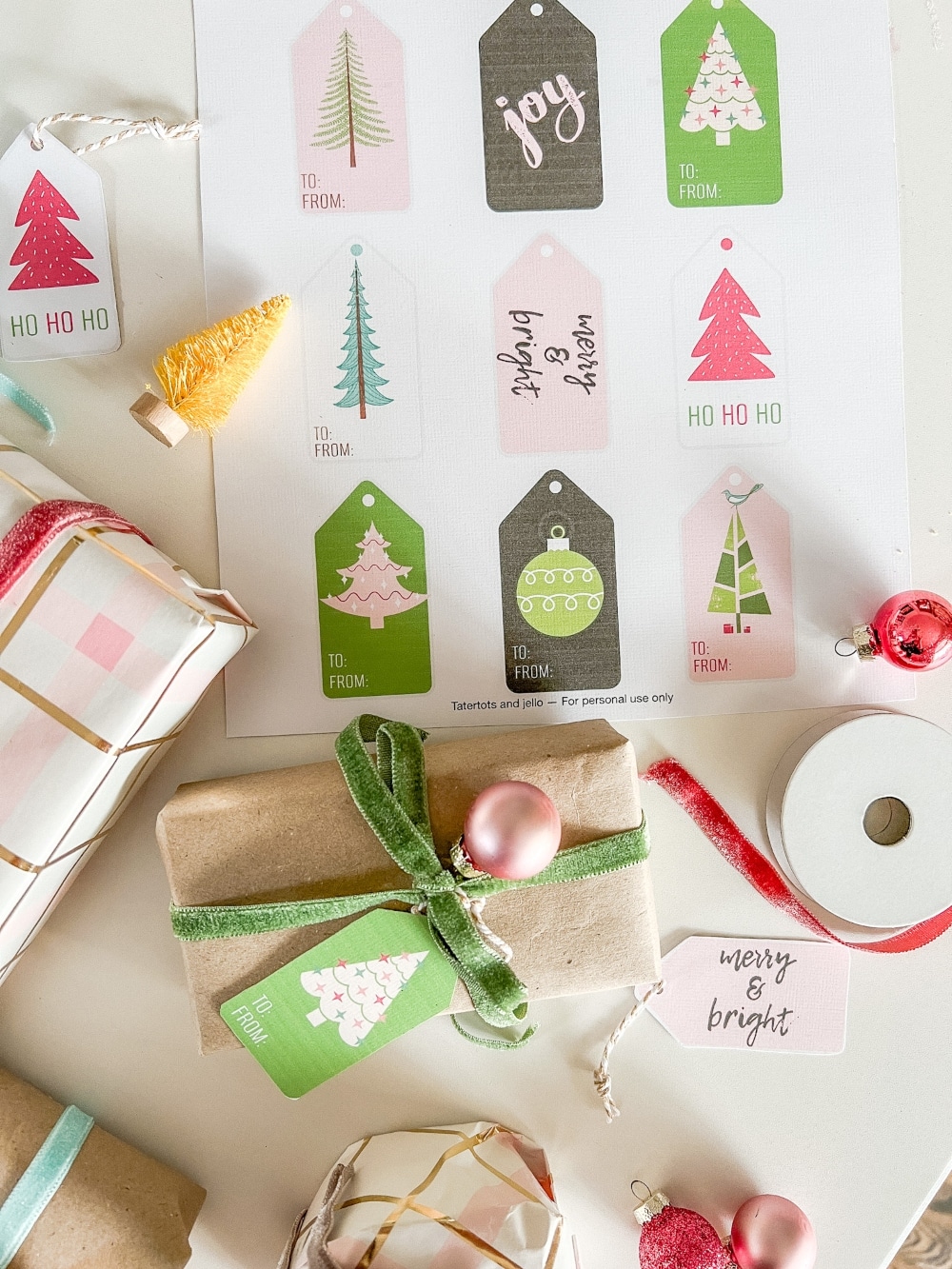 Have you ever used printable tags? It might seem confusing but it is actually really easy to do! First, right-click on the link below, and select "open image in new tab". Then click over to the image and right-click again and click on command-P which will bring up a print screen with a print preview. Then click on the "print" button on the lower right screen. So easy!
Add Luxe Embellishments
Here are a few ways to add some special elements to your gifts this year.
Add velvet ribbon – velvet is really big this year. Buy a multi-pack of velvet ribbon to wrap your presents with. This is my favorite velvet ribbon –
Add a little ornament for a touch of BLING! Set of small ornaments.
Use patterned paper OR craft paper is one of my favorites. It's a neutral background that really makes the velvet ribbon and printable tags stand out! Craft paper.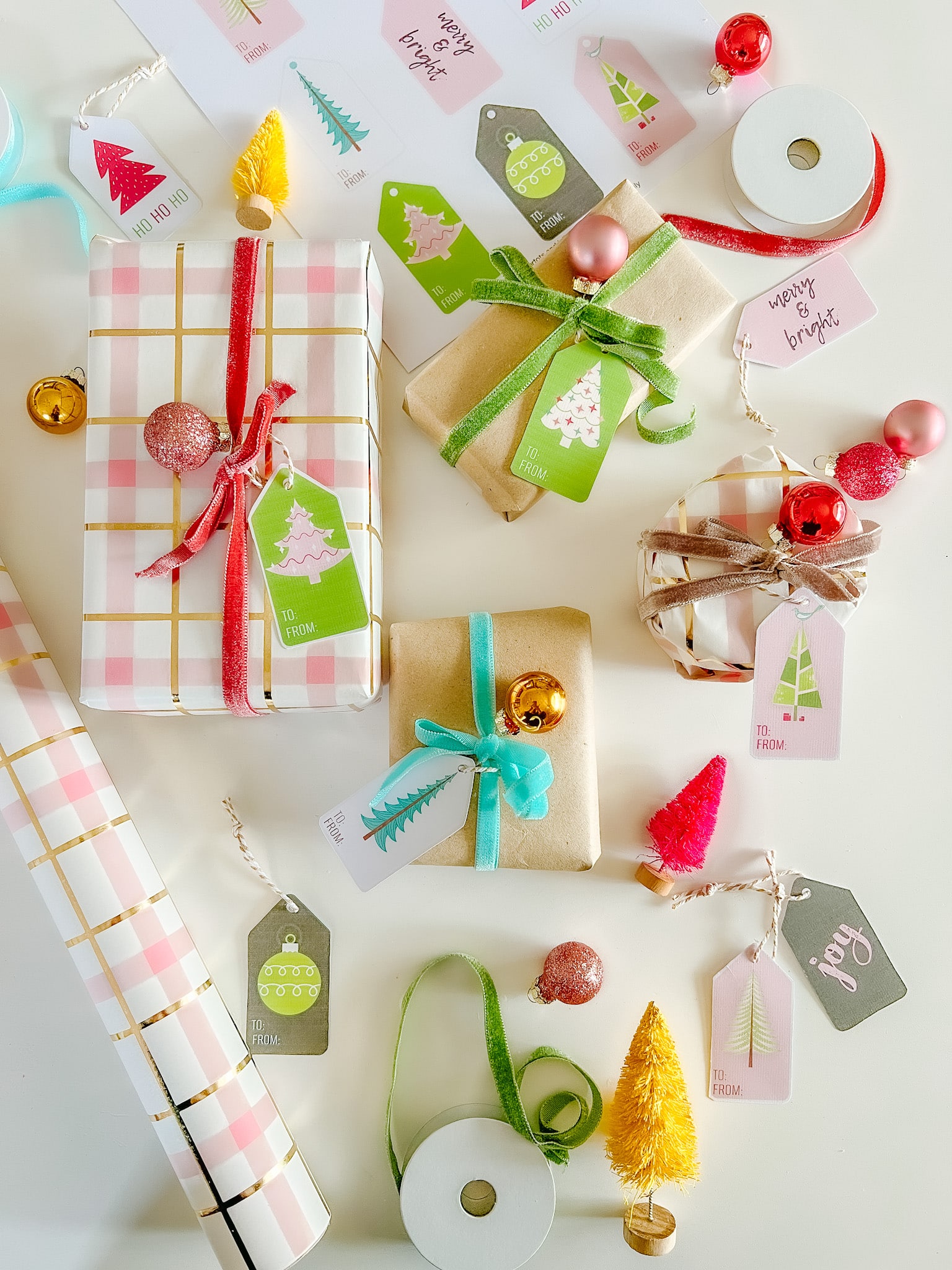 NINE Bright Printable Tags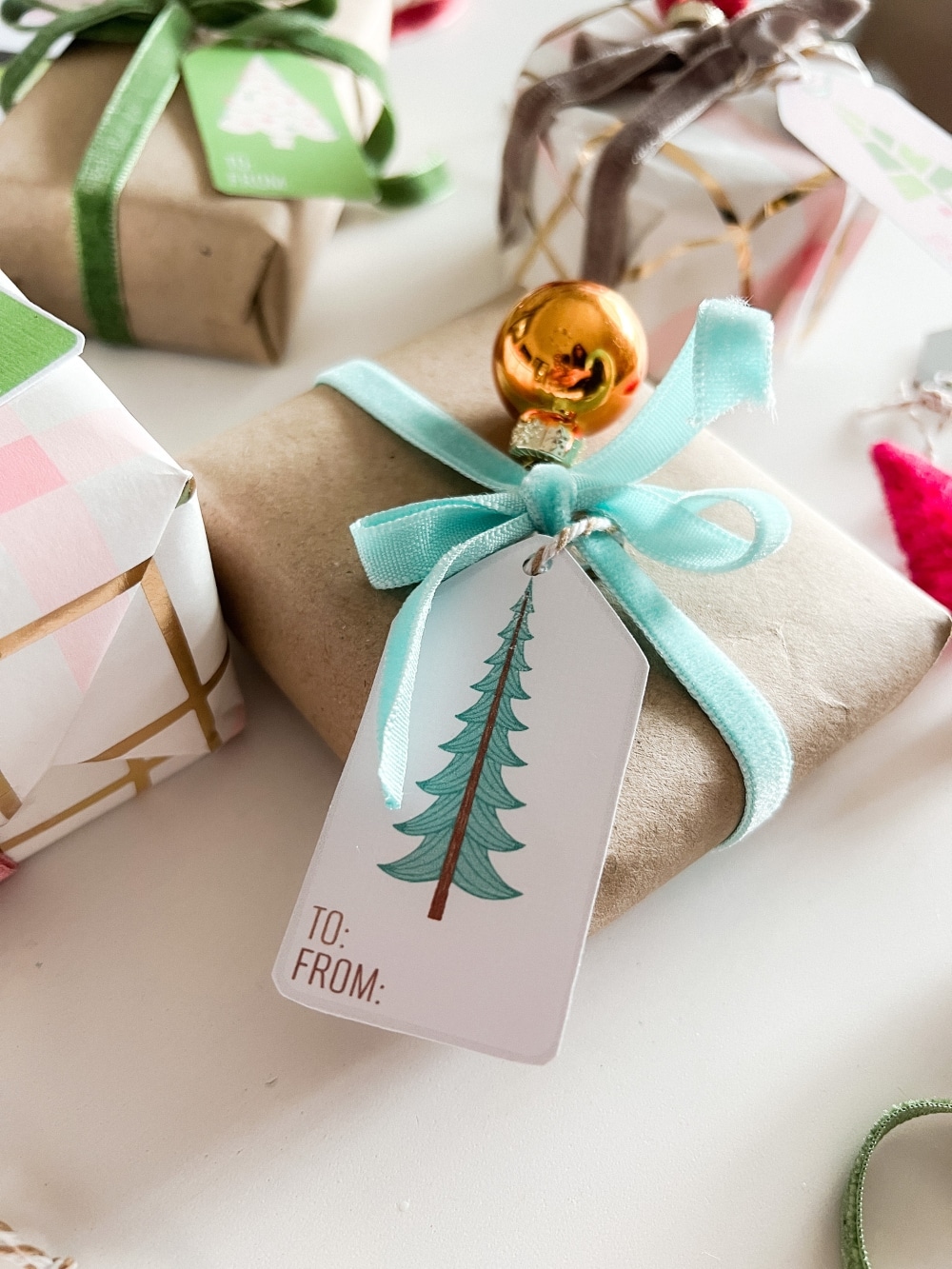 Click below to save the tags while they are FREE on my site. And PIN them for later so you can find them when you are ready to wrap your presents!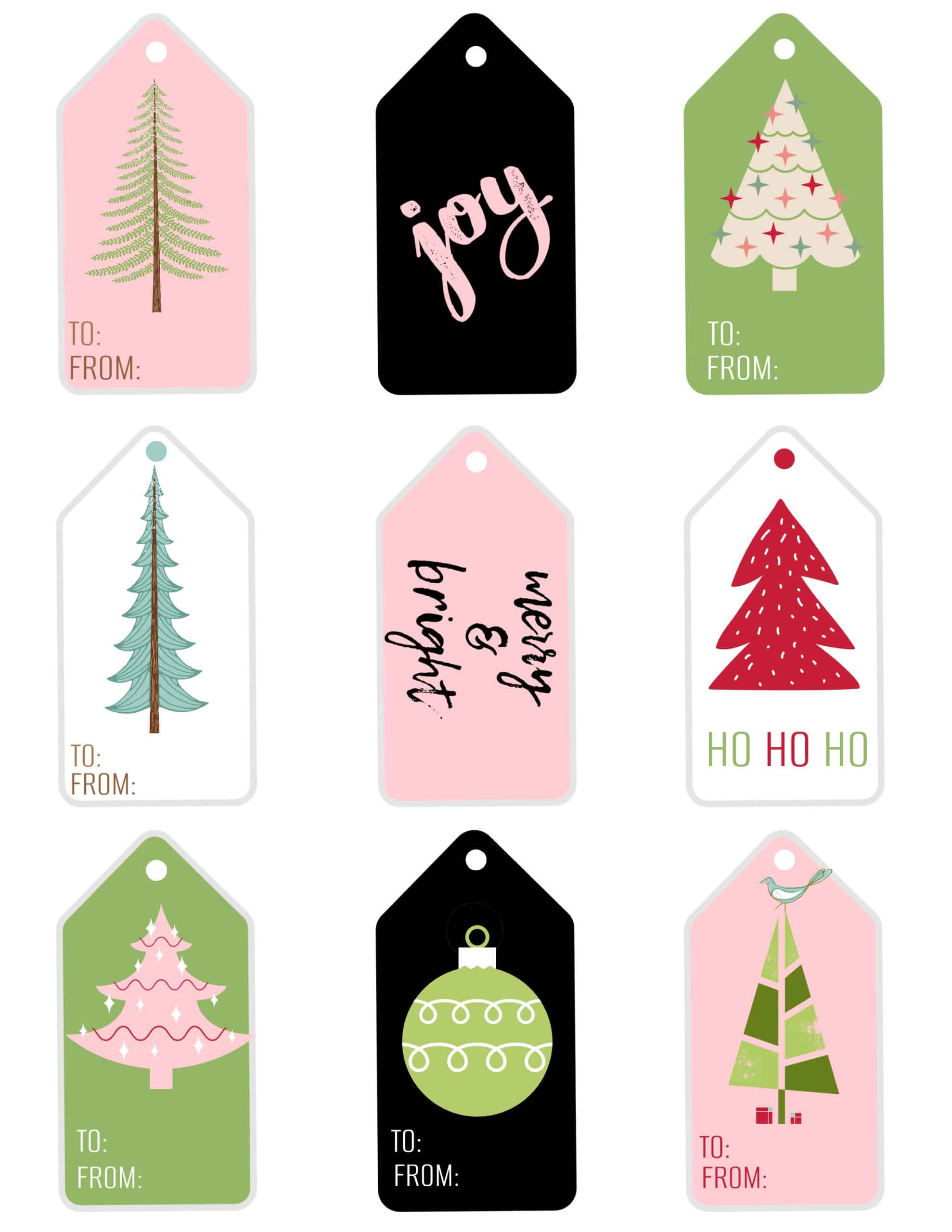 More Printable Tags
Here are a few more printable tags that you can download for FREE!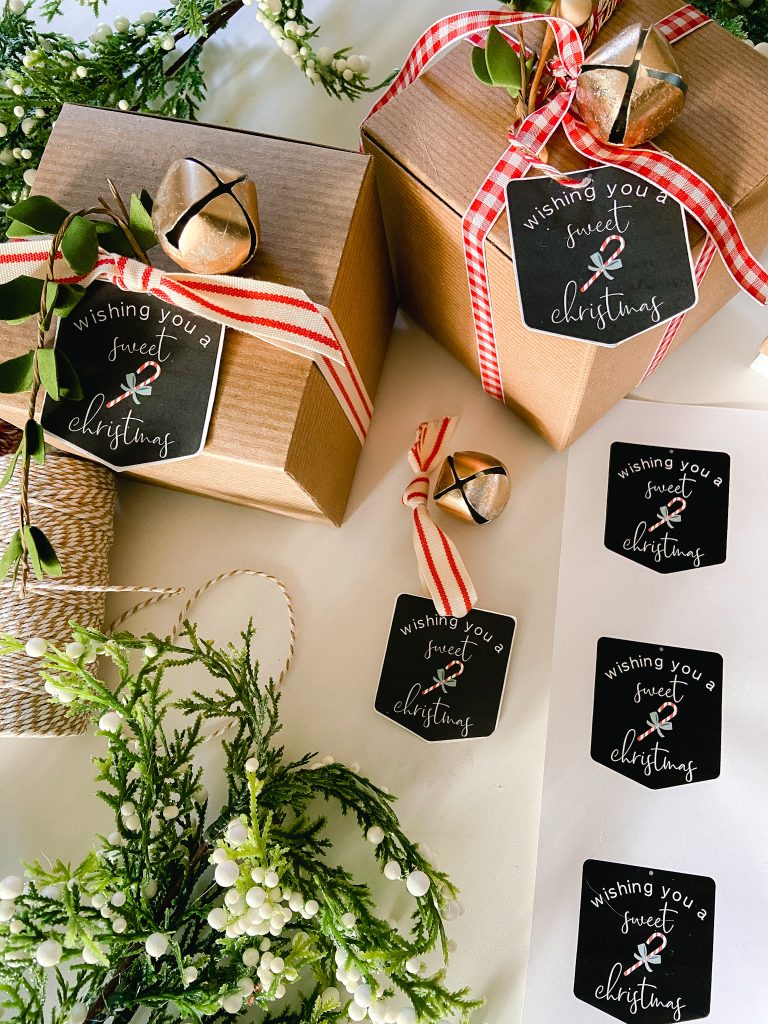 Candy Cane Printable Christmas Gift Tags. Print these whimsical candy cane tags for easy gift giving this holiday season.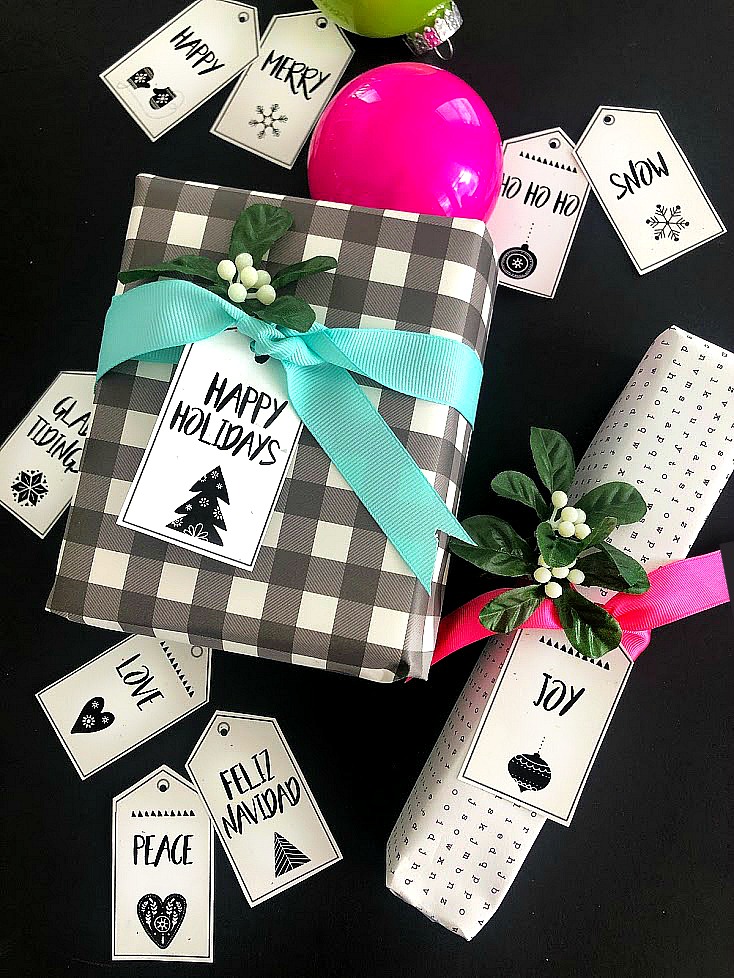 Scandinavian-style black and white holiday printable tags. 10 free black and white holiday gift tags that you can print off and add to your packages this holiday season!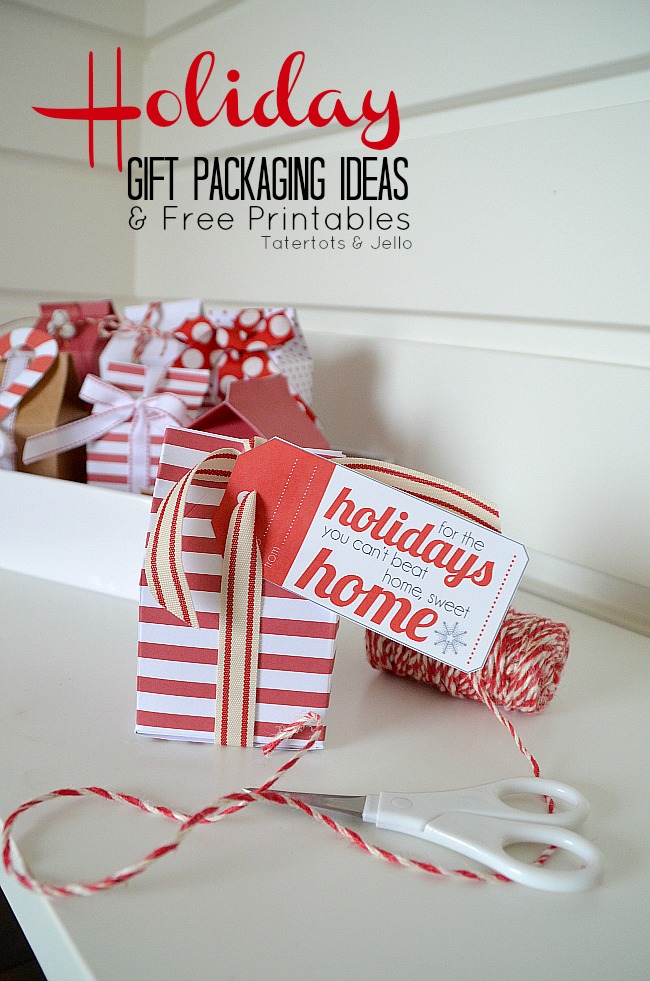 Free home for the holidays printable tags and printable candy cane tags.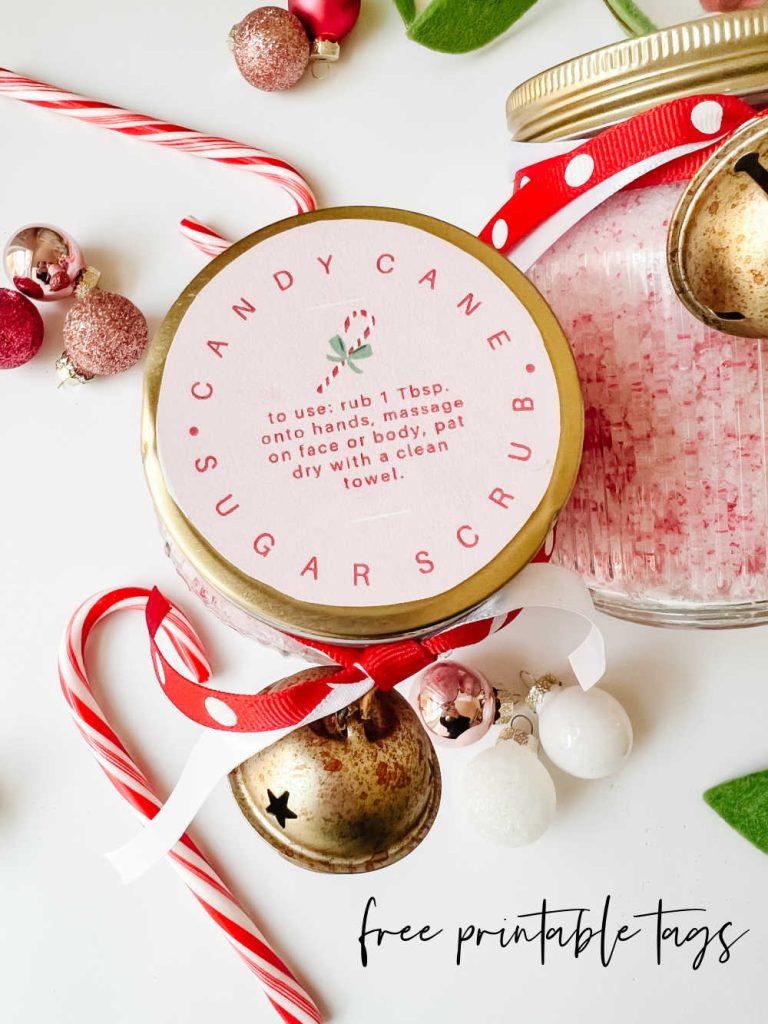 3-Ingredient Candy Cane Sugar Scrub. This candy cane sugar scrub exfoliates and invigorates the skin and is the perfect gift idea for anyone on your list!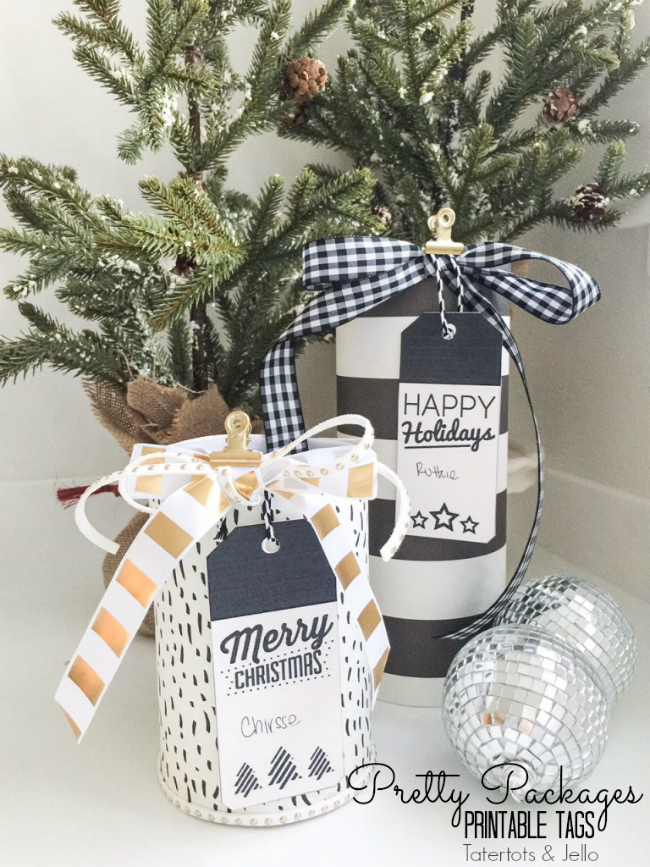 There's just something so magical about a present wrapped and sitting under a Christmas tree. And there are so many beautiful and unique gift wrapping ideas. I'm sharing some free black and white holiday gift tags.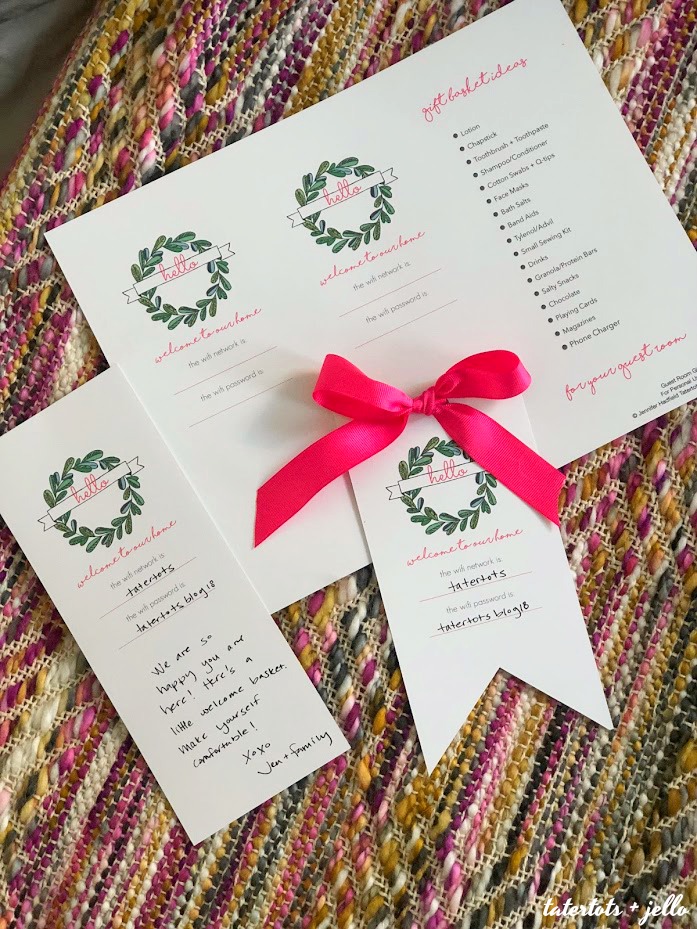 Hosting friends or family for Thanksgiving or the holidays this year? No need to panic or be stressed, getting your home ready for holiday guests is easy. Here are 5 ways to prepare your home for holiday guests!
Pin These Tags to Use Later
Pin these ideas so you can find them later!
Which tags will you print off first?
Have a Beautiful Day!
xoxo