This post is sponsored by Hoover. All thoughts and opinions are my own.
Hosting friends or family for Thanksgiving or the holidays this year? No need to panic or be stressed, getting your home ready for holiday guests is easy. Here are 5 ways to prepare your home for holiday guests!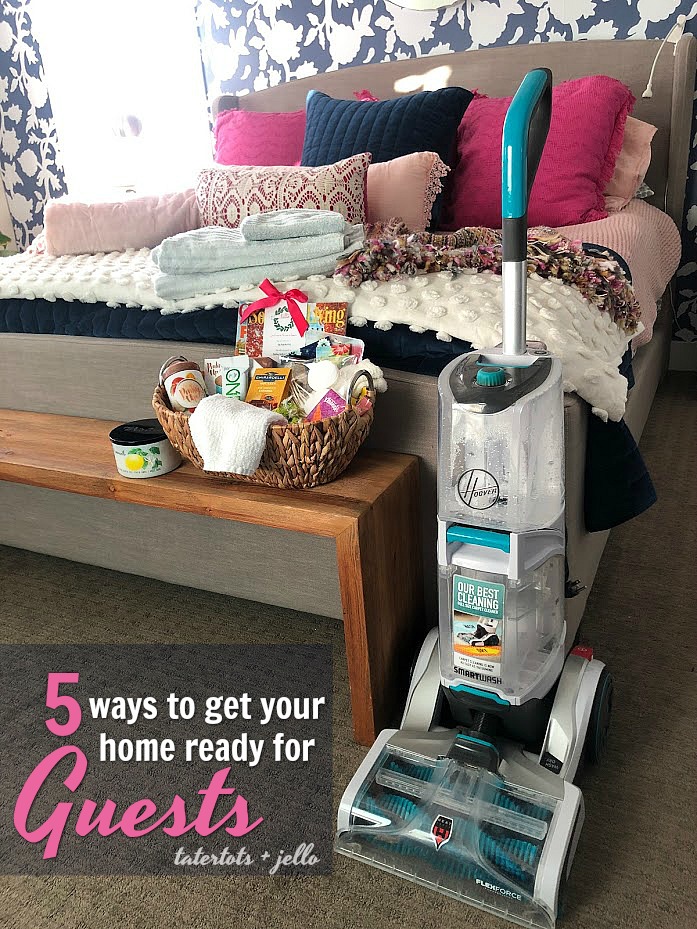 We hosted my mom for Christmas last year. It was so fun for the kids to spend time with her and celebrate the holidays. As I was preparing my home for her arrival, I thought about what would make her most comfortable and put together these 5 easy things we did before she came to visit.
Clean Each Room
Get the kids involved! Everyone in the family can be in charge of a room. This includes vacuuming each room, de-cluttering extra papers and magazines, dusting and wiping down counters and floors. Make sure to get the guest bath ready too. Deep clean the bathroom. Wipe everything down. Put extra toilet paper in an easily accessible place, like under the sink or even out in a basket.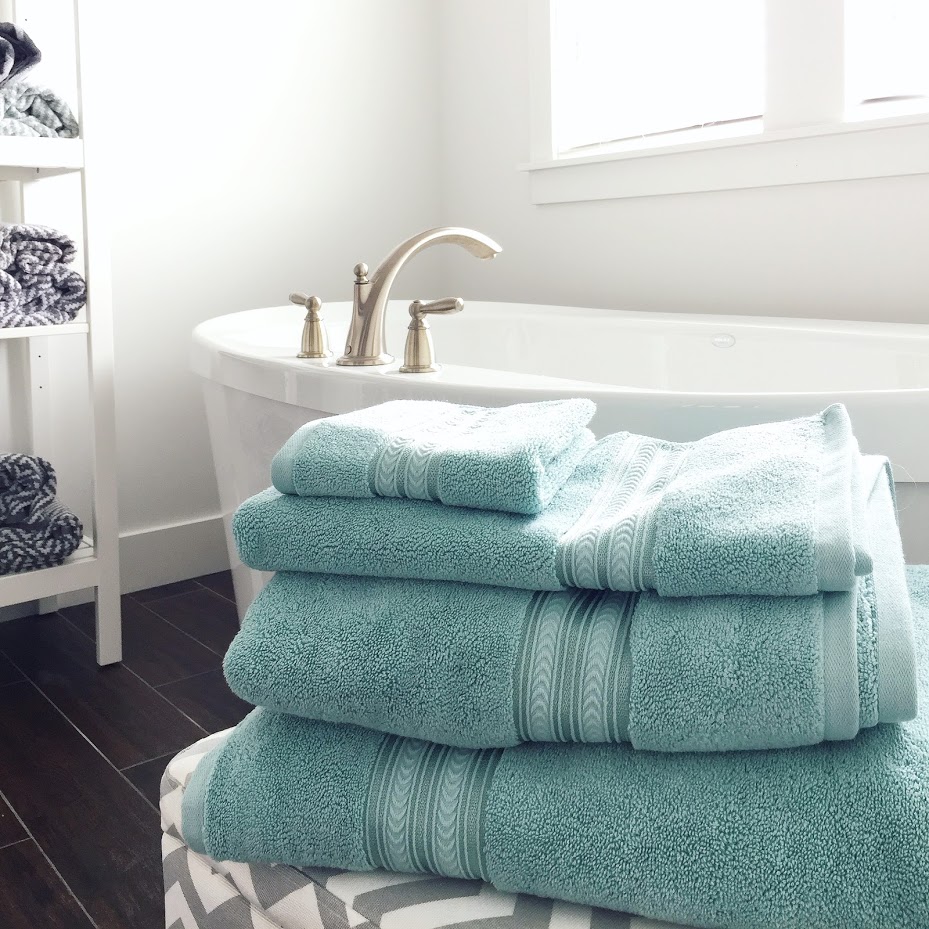 Fresh Towels and Extra Blankets
Fresh fluffy towels and washcloths will make your guests feel pampered. New towels are an easy way to upgrade your guest room. And having a couple soft and fluffy blankets in your guest room guarantees that your guest will be warm enough to sleep comfortably.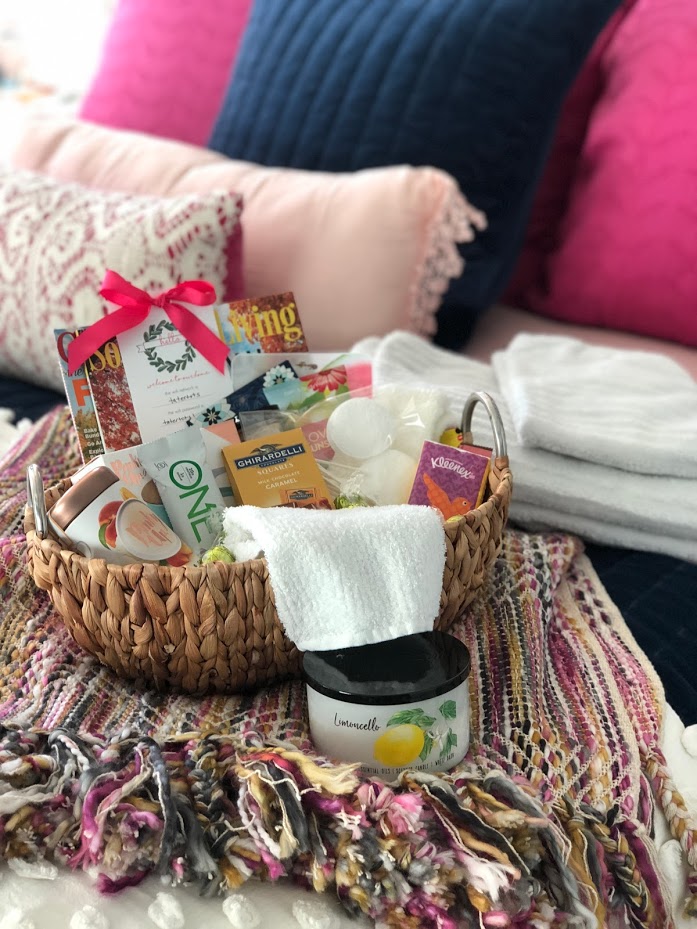 Clean Your Rugs and Carpets
We have lots of kids and pets running around. Cleaning our carpets made a world of difference in how clean our home was. Hoover sent me their new Hoover® SmartWash™+ Carpet Cleaning Machine. I had an older carpet cleaning machine but was excited to try this one! The new SmartWash machine has so many new amazing features that blew me away. Hoover has made deep cleaning your carpets as easy as vacuuming!! You simply push forward to clean and pull back to dry; and there's no more measuring the solution. The SmartWash machine automatically mixes the correct amount of solution to water ratio which makes cleaning carpets so easy! By automatically mixing the solution I wasn't left with unused solution, which I had to waste with my older carpet cleaning machine.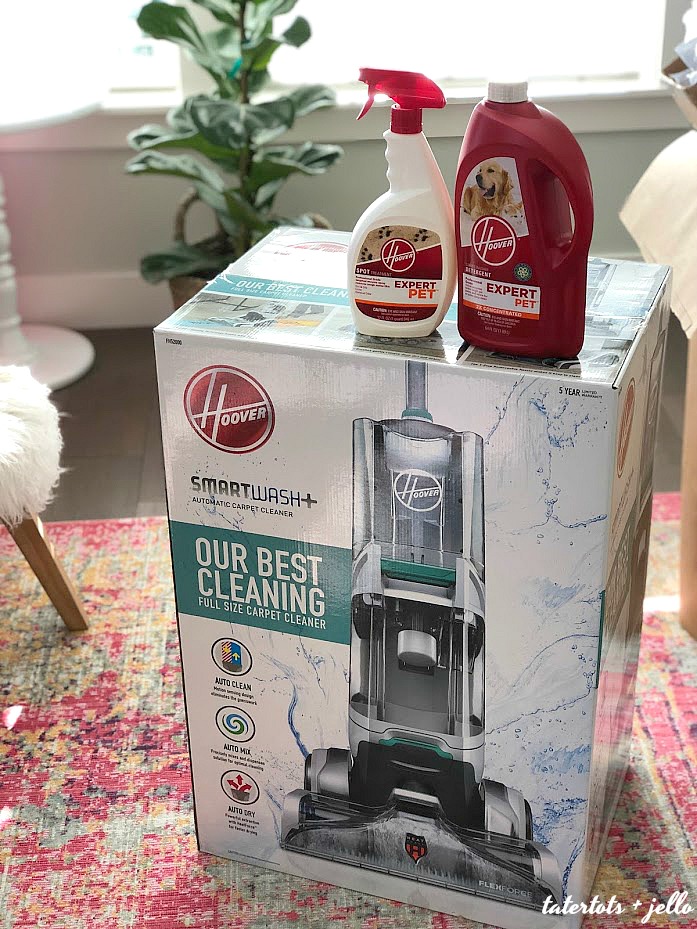 I also noticed that the SmartWash is SO much more powerful than my older-model carpet cleaner. The SmartWash has FlexForce™ PowerBrushes which really got into the carpet fibers and pulled SO much dirt out. Another feature which is a game-changer is the new HeatForce™ technology which dried our carpets in just a fraction of the time that they would dry with our old machine.
We cleaned the basement carpets first. I had no idea our carpets were so dirty. I also love that Hoover SmartWash has 2-in-1 antimicrobial pet tool. This tool really gets deep down into a stain and cleans it.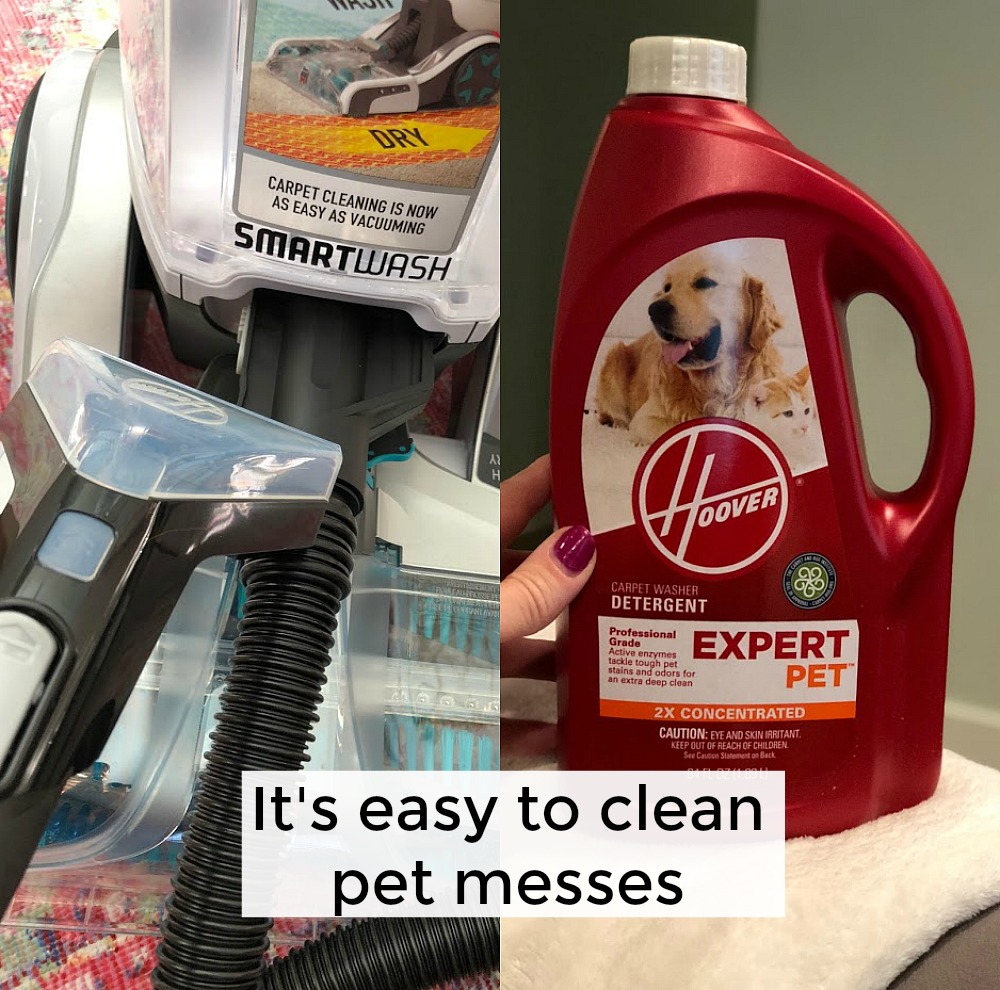 We were so impressed. We ended up cleaning ALL of the carpet in the house. We even cleaned our area rugs too. And you can see in the picture how dirty the water is that was extracted out of the carpet. WOW!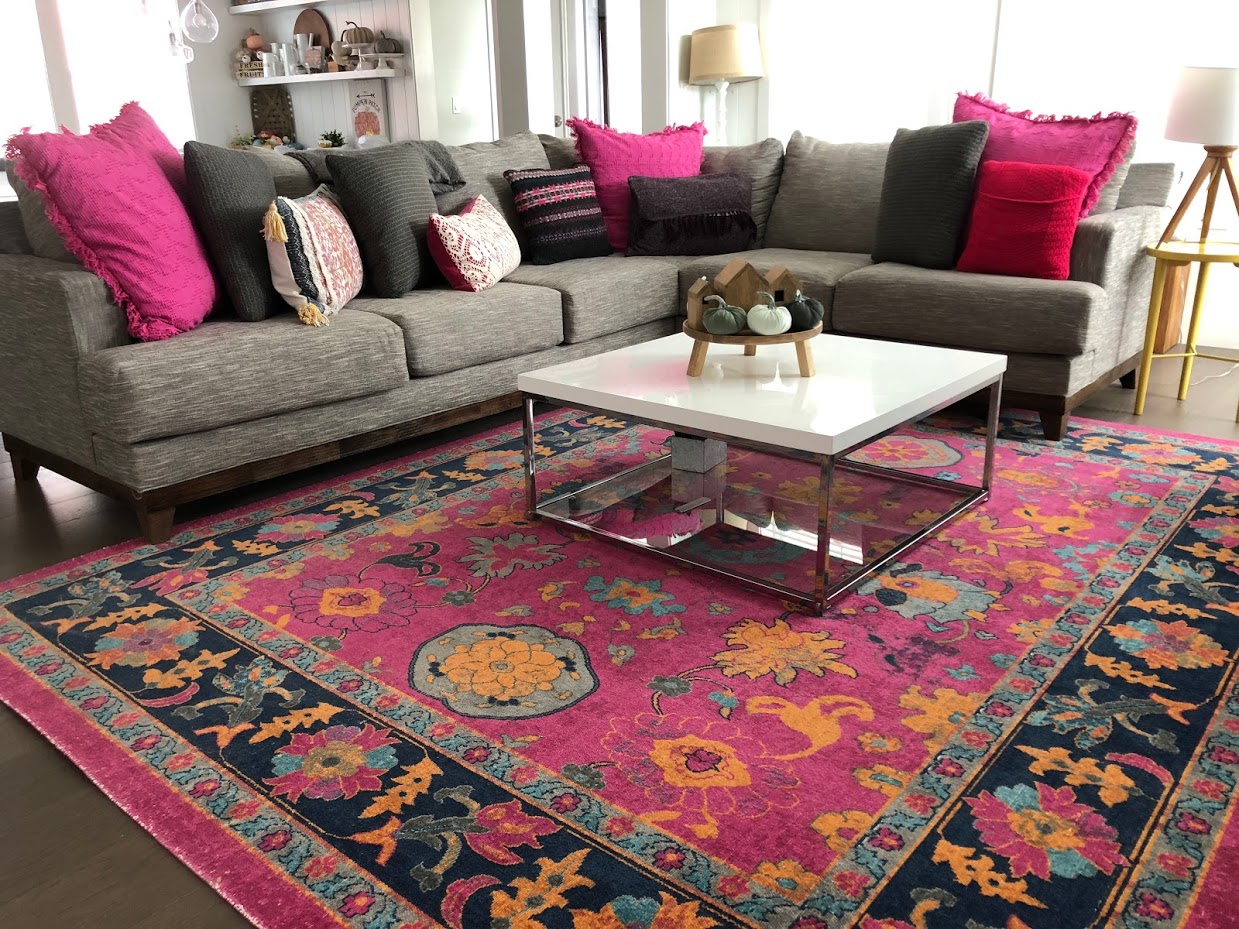 Now our carpets and rugs are So clean and ready for guests!
Make a Welcome Basket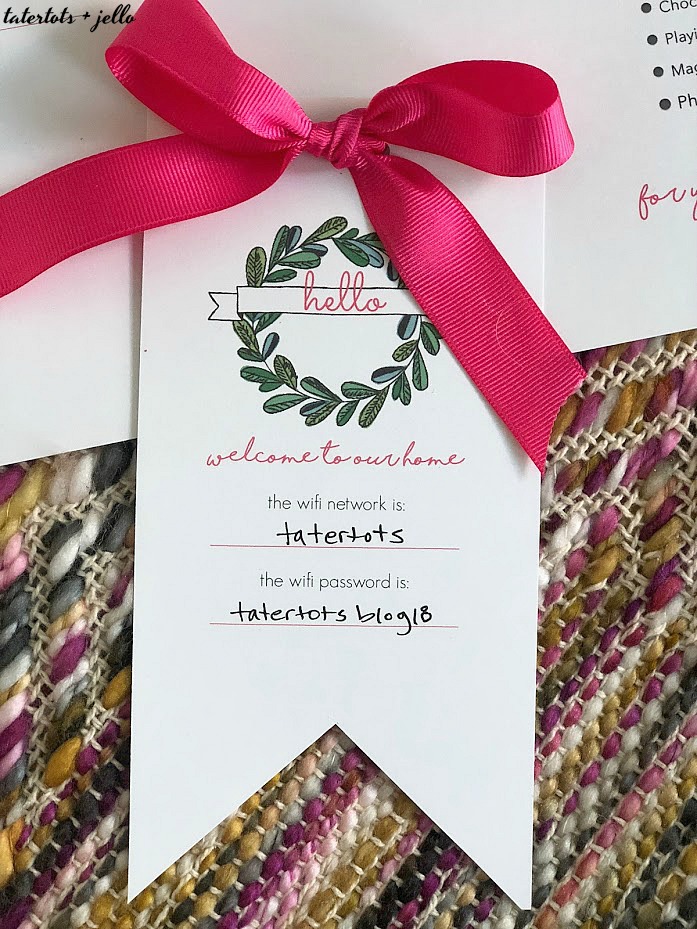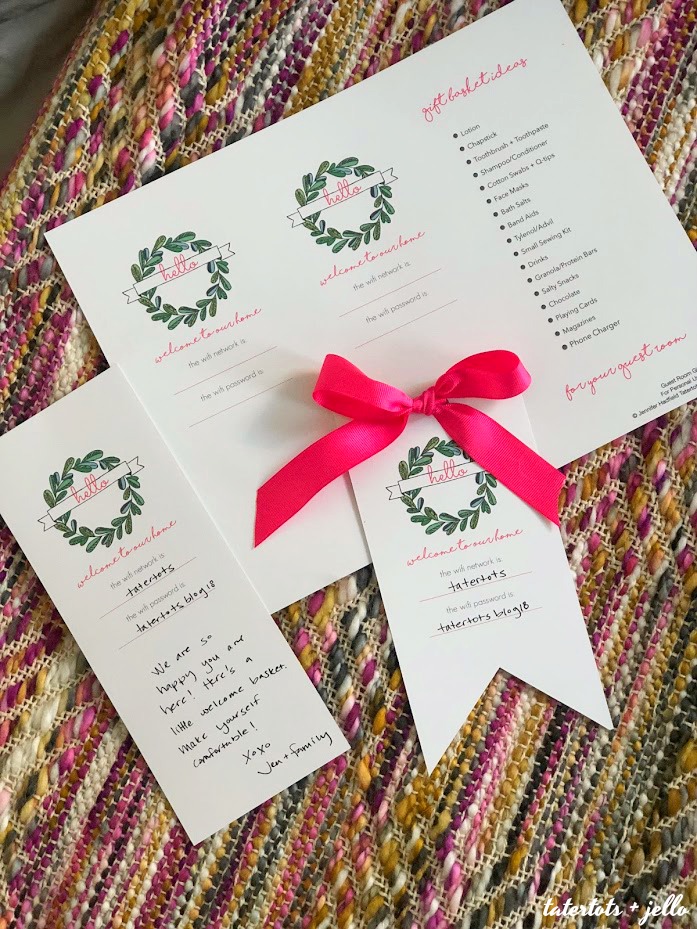 When my mom visited we made a little basket with some of her favorite things. Your guests will love coming into their room and see a welcome basket filled with thoughtful items. Some items I recommend are a couple of magazines, granola bars, fruit, little candies, fuzzy socks, gum. If your guests are from out of town you can even include some brochures or a pamphlet of local things to do. I also made a little printable tag you can add to your basket to let your guests feel EXTRA welcomed. Just right-click on the link, download the printable and print it out!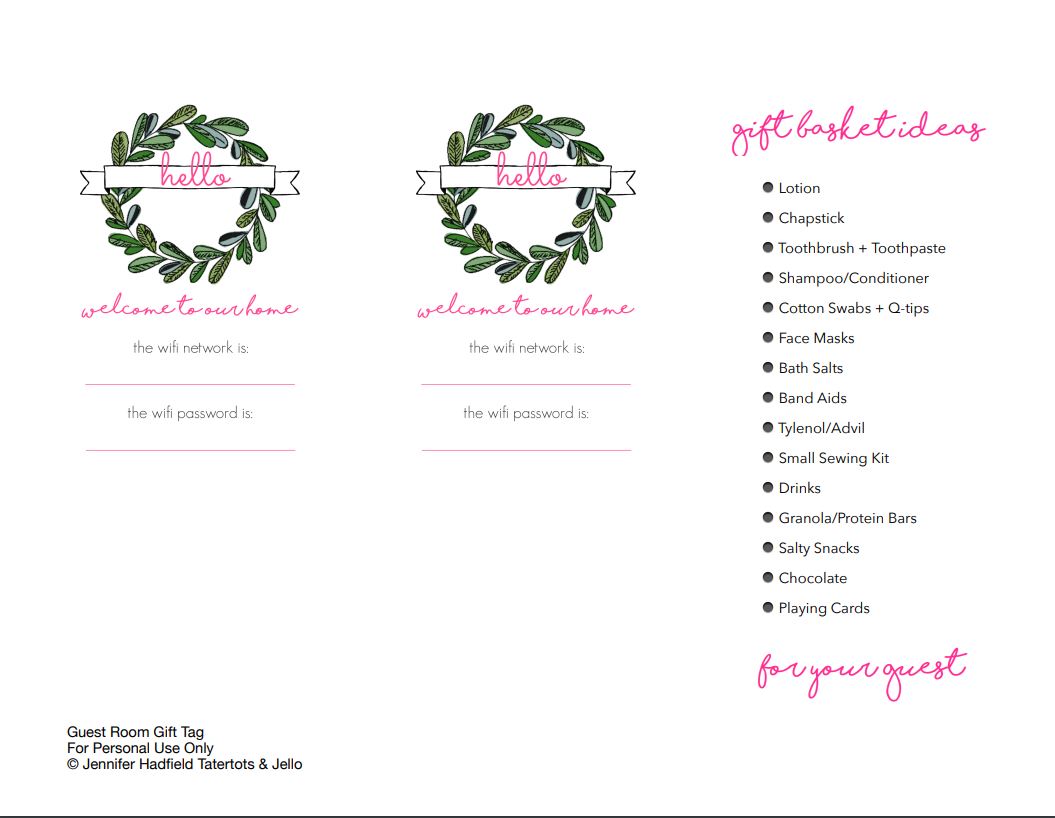 Fragrant Candle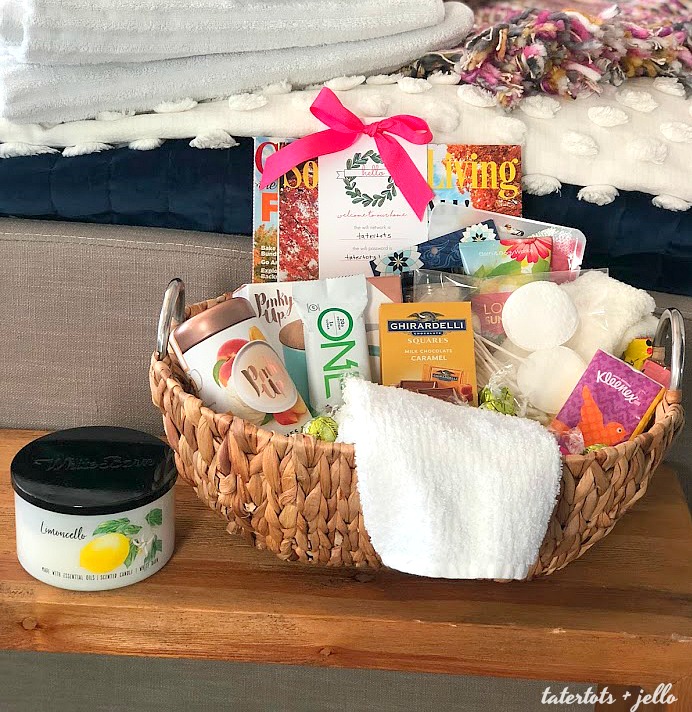 Now that your home is all clean and guest-ready, add a fragrant candle to their bedside. Candles are so relaxing and you can choose a scent you know they like. Lavender is very soothing. Or a citrus scent is so fresh!
Now Your Home is Ready for Guests!

And be sure to hop over to my @tatertotsandjello Instagram page to win an amazing Hoover® SmartWash™+ Carpet Cleaning Machine for YOUR home!
You can find out more about Hoover® SmartWash™+ Carpet Cleaning Machine:
Have a Beautiful Day!
xoxo