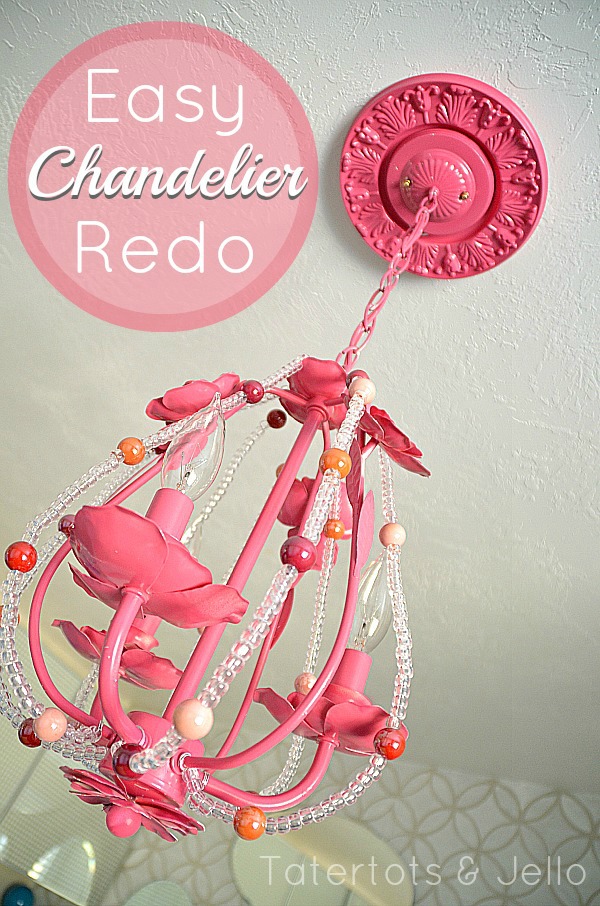 I love chandeliers. I would put them in every room in my home if I could – ha!
When we redid Hannah's room 4 years ago we took out a really plain white ceiling fan and put in a really inexpensive chandelier I had bought from Target. We installed it in the ceiling and put a pretty ceiling medallion at the top.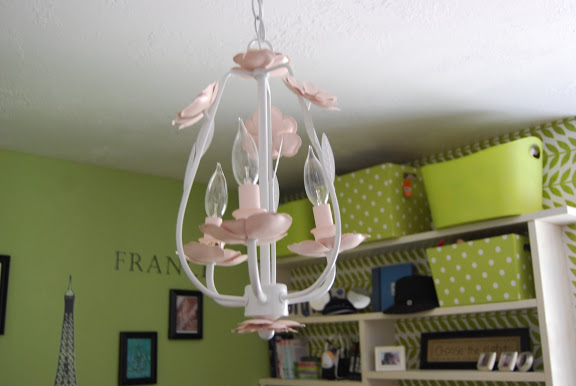 So when we started this room update, I knew I wanted to do a little update on the chandelier.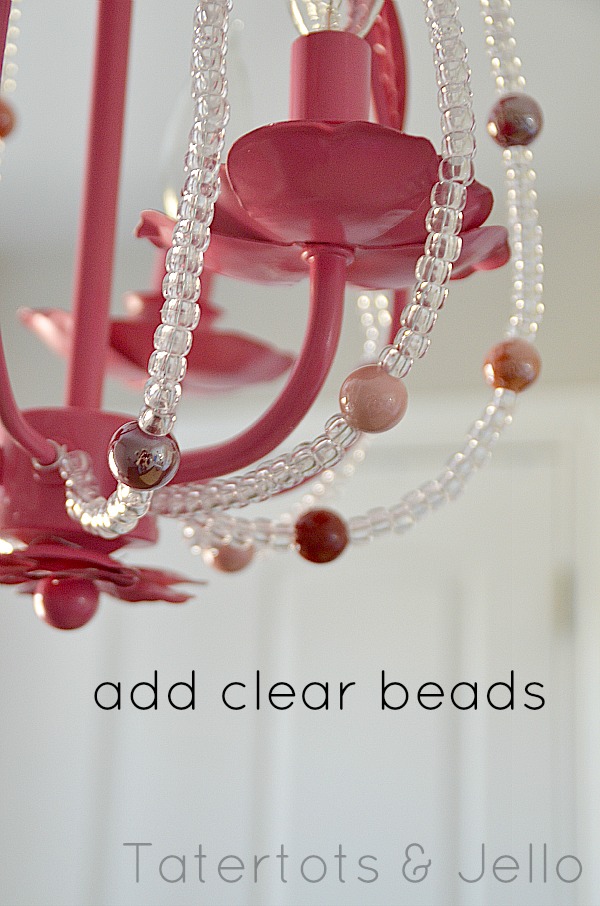 Here are some easy tips to refinish a chandelier. Go pick one up at a big box store or a thrift store and redo one in your home. Note – be sure to have an electrician or expert install your fixture.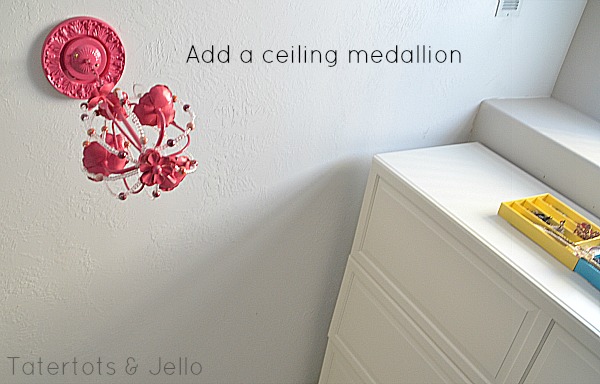 Spray paint the chandelier. It's so easy and fast. Prime it first and the paint will adhere better. For best results, spray on 2-3 thin coats of paint, letting the paint dry between each coat. Then attach the chandelier to the ceiling.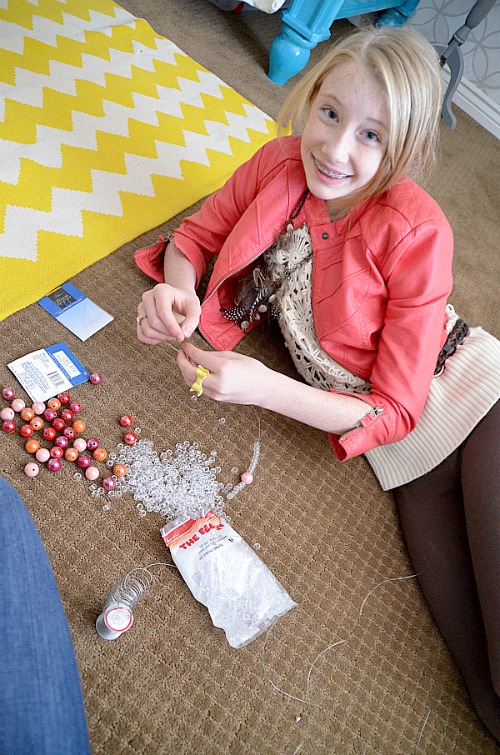 Then add beads. I ordered some really inexpensive clear beads from Ben Franklin online – $3. Once you get the beads up, you can't even tell they are plastic.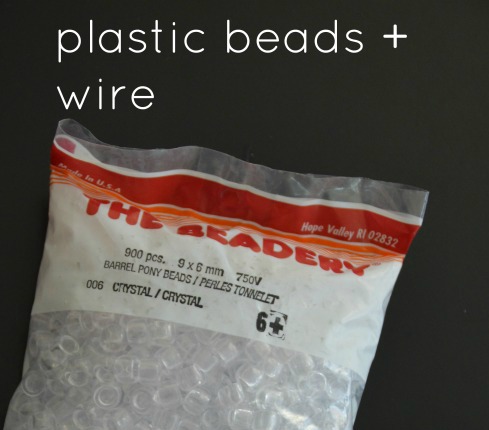 We strung the beads on 24 gauge wire which is thin but it will hold it's shape. (note – we started off with 26 gauge wire, but it didn't hold its shape, so we restrung the beads on 24 gauge wire). Measure the length on your chandelier of where you want to add the beaded wire and add 4 inches at each end of the wire. We also added some colorful beads that I had in my bead stash for a little extra color.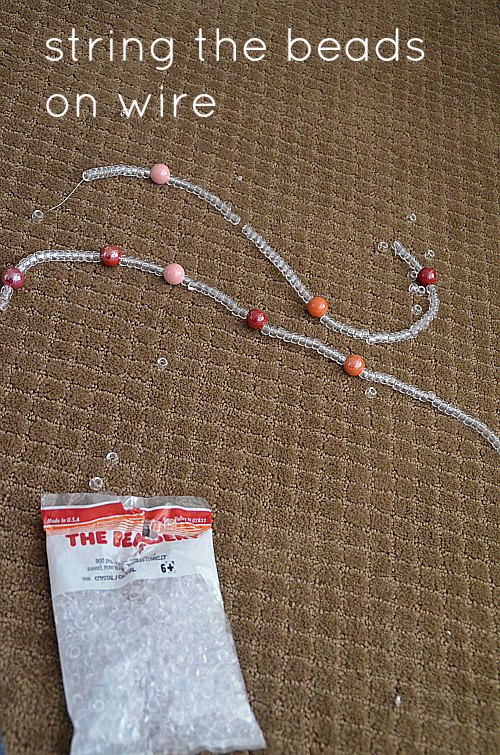 Hannah's chandelier has 3 lights, and I added 6 strings of beads to the fixture. It really just depends on how you want your chandelier to look at the end.
Once all of the wires were strung, I attached each string to the top of the chandelier, looping the wire around a rung at the top and wrapping it around 3-4 times to keep it secure. Then I wrapped the end of the string to the base of each chandelier arm and wrapped it around the arm 3-4 times, pulling the beads taut. Once it was secure, I cut off any extra wire at the top and bottom. I did this with each of the strings.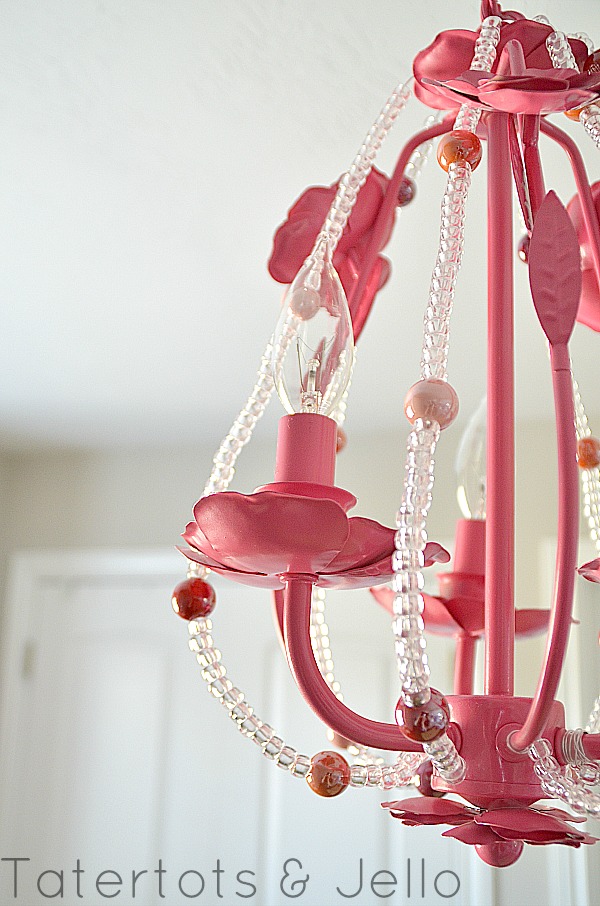 After the strings were attached, I shaped each wire strand so they all matched.
If you don't like the look of the metal on the chandelier. You can take your chandelier color and spray some into a plastic cup and then take a small paintbrush and paint the wires the same color as the chandelier. I might do that.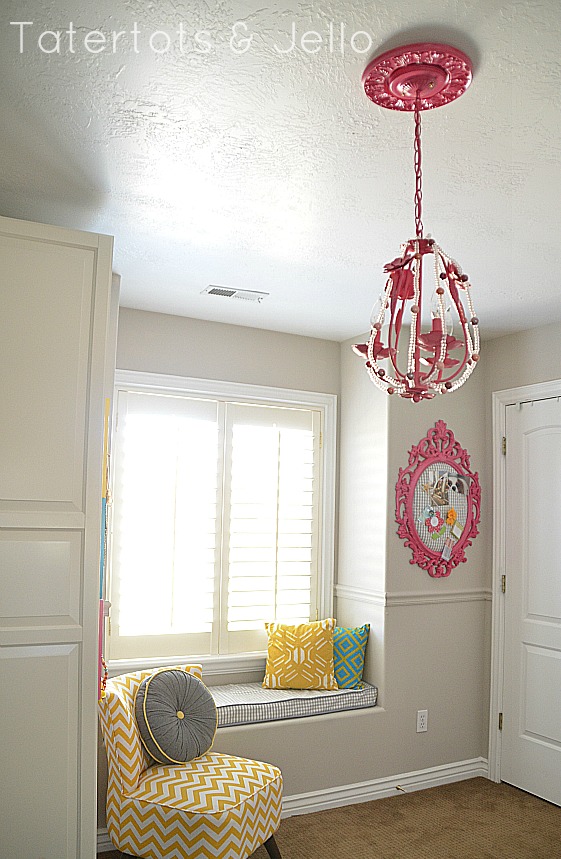 She really loves her little chandelier update and room update. Yay!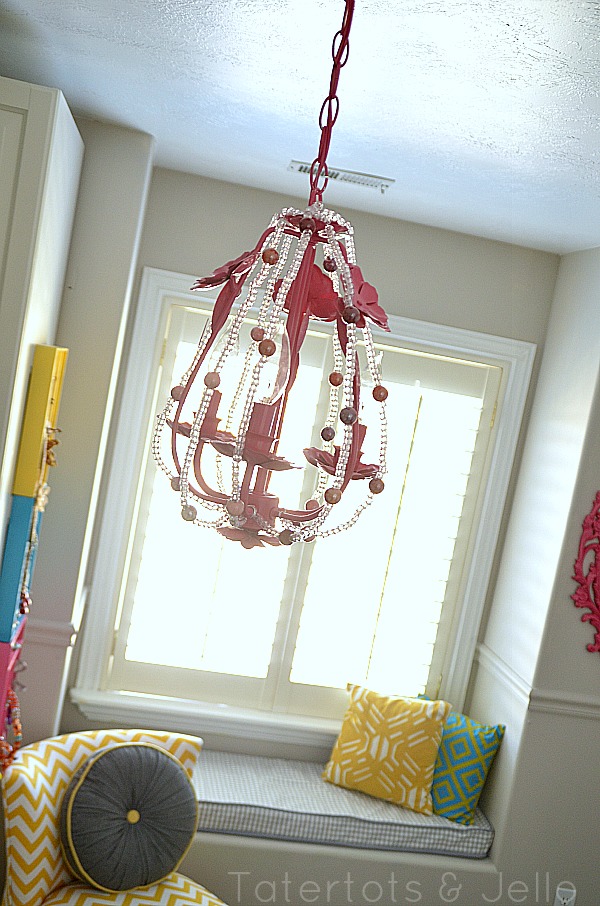 Have a Wonderful Day!!
xoxo