13 Weight Watchers Fall Treats that Will Transform Your Dieting Life! Just because you are watching what you eat doesn't mean you can't enjoy the joys of Fall treats!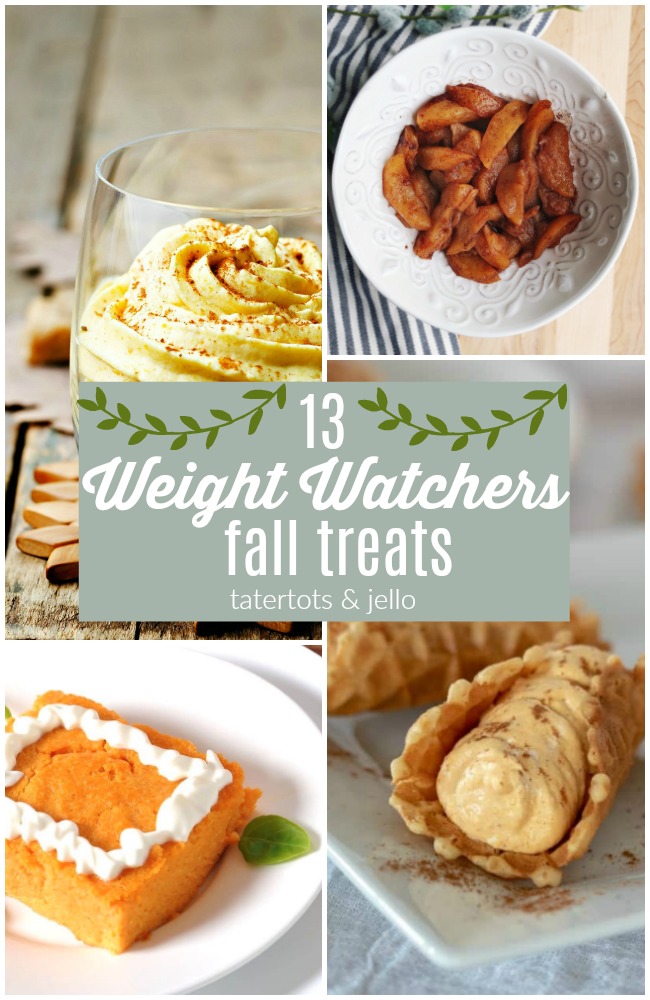 Fall desserts are some of my favorite! Pumpkin flavored sweets are a favorite in my home and so fun to make!
13 Amazing Weight Watchers Treat to Make This Fall!
***
Mousse is one of my favorite desserts. I love the crumble at the bottom too. I can't wait to try this one!
Give me everything Pumpkin in the fall! My kids will love these pumpkin pancakes as much as I will!
How light and fluffy does this pumpkin angel food cake look? It's the perfect light dessert to make this time of year!
This Apple Cinnamon dessert is 0 points!! And it will satisfy that craving when you are out of points for the day!
This pumpkin pie is so pretty! It's perfect to make and serve for a special dinner!
My kids love taking muffins with them on-the-go as we head off to school. I am excited to try this pumpkin version!
Did you know you can even have pie with Weight Watchers. I love that I can still eat my favorite foods and stick to my point plan.
Weight Watchers Fall Desserts
Pumpkin Donuts in the fall remind me of my childhood. These donuts look light and so good. I also love the cinnamon sugar coating. Yum!
Mug cakes are perfect to make when you want a little something really quickly! You just mix it up and pop it into the microwave.
13 Weight Watchers Fall Desserts That Will Transform Your Dieting Life
Skinny Pumpkin cake looks so moist and the cream cheese frosting is a delicious addition.
How adorable are these pizelles! They remind me of the cannolis we ate in New York City. So good!
Healthier Fall Desserts
These pumpkin bars would be easy to whip up for a weeknight dessert and they have a little extra something in the recipe!
Another great idea for a sweet treat when you are out of points – these pumpkin puddings will hit the spot!
***
Here are some more fall treats!
This is a super easy dessert to whip up and it only uses two pantry items!
This is one of the most popular recipes on my site. People rave about these WW brownie cupcakes!
Super easy to make! If you don't have an airfyer, consider getting one. It's a great way to make foods with less fat than traditional fryers.
***
Share some of your favorite fall treats with me!
Share them with us!
xoxo