This post contains an affiliate link. Affiliate links allow tatertots + jello to bring you free content and recipes. We hope you enjoy this recipe!
If you have been following me on my tatertots + jello Instagram stories you have seen how much we are loving our new AirFry machine. It's been so fun to try out recipes!! 3 Minute Airfry Cinnamon Sugar Donut Holes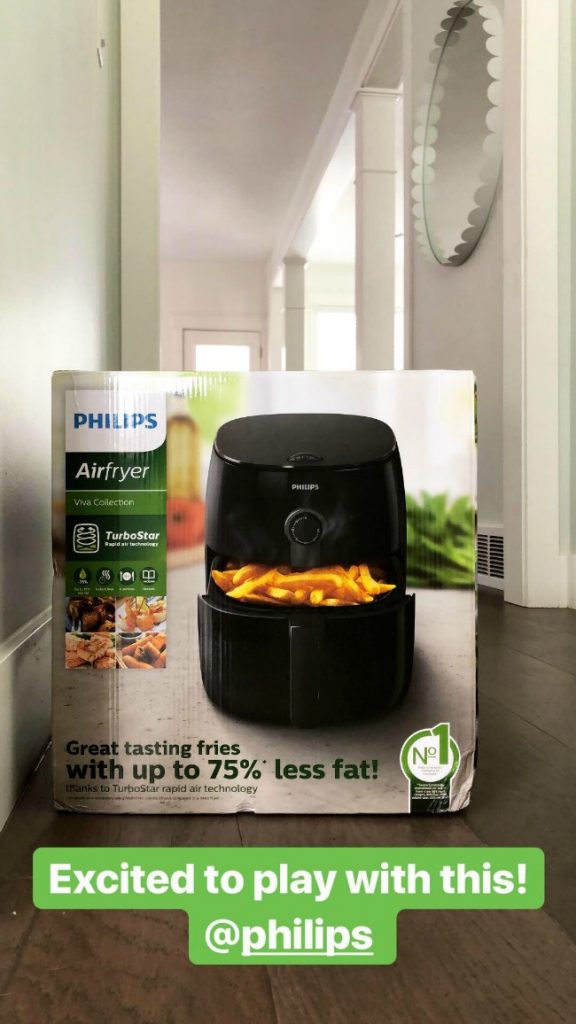 3 Minute Airfry Cinnamon Sugar Donut Holes
This is the first recipe that I made and loved – 3 Minute Airfry Cinnamon Sugar Donut Holes. The beauty of this recipe is two-fold — you make it in the airfry machine which is healthier and it's fast, plus you use pre-made biscuit dough so it's EASY!! There is literally no prep time for this recipe.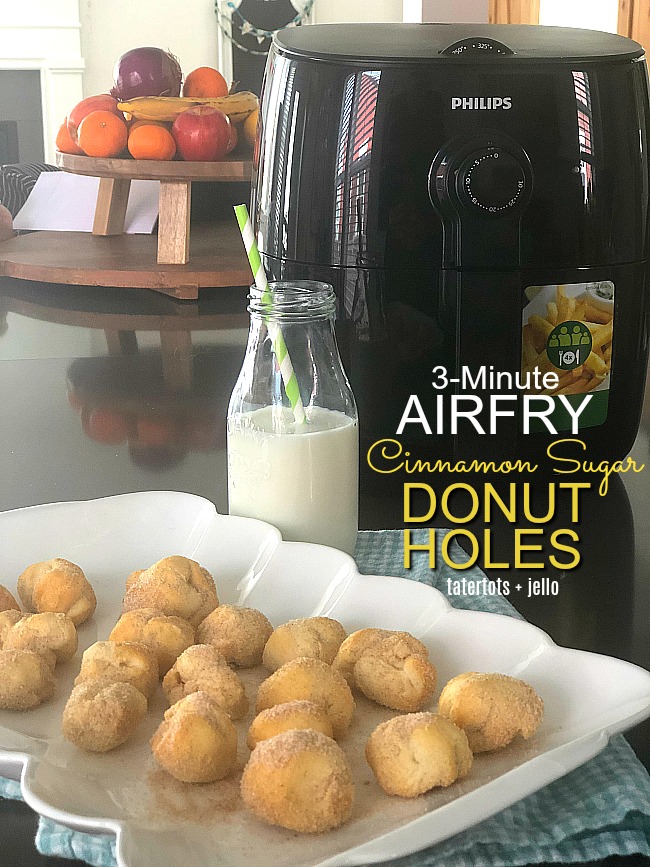 I made a few batches at different temperatures and different cooking times until I found the right combination!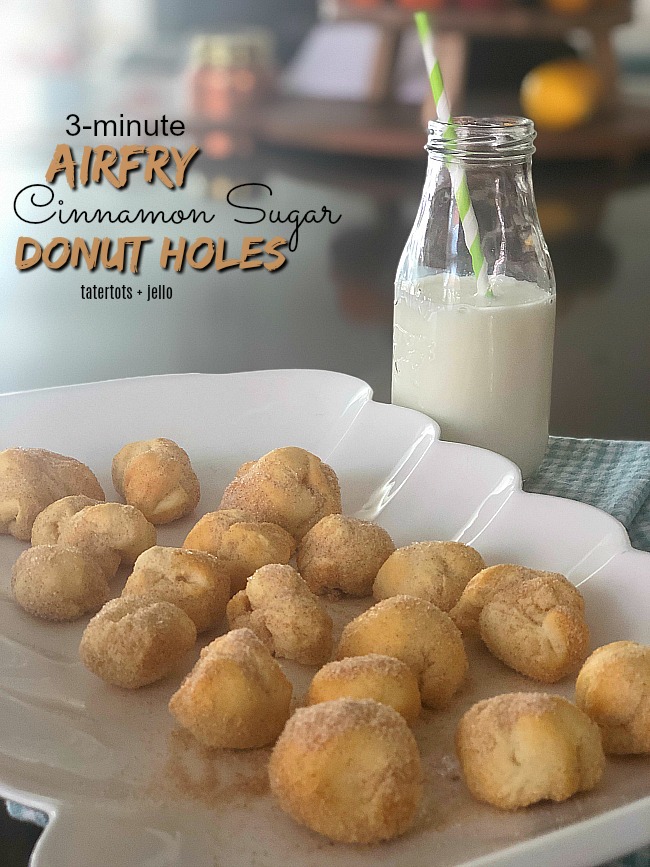 All you have to do is grab your refrigerated biscuit dough.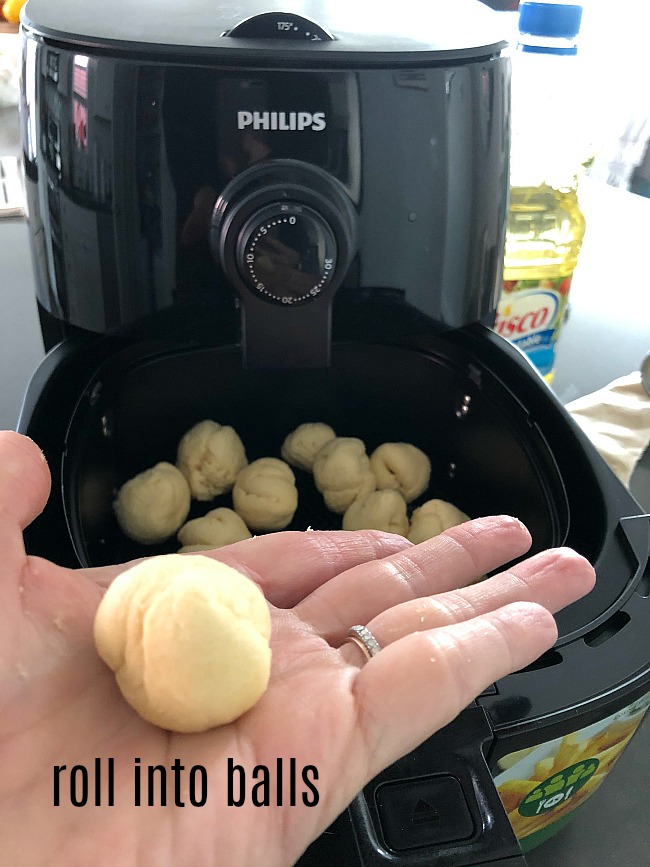 Roll it into 1-inch balls.
Add 1/2 t. oil to your airfry machine. OR this also works, just use non-stick spray and spray the tray really well. The donut holes hardly need any oil to work. I found this out after a few tries.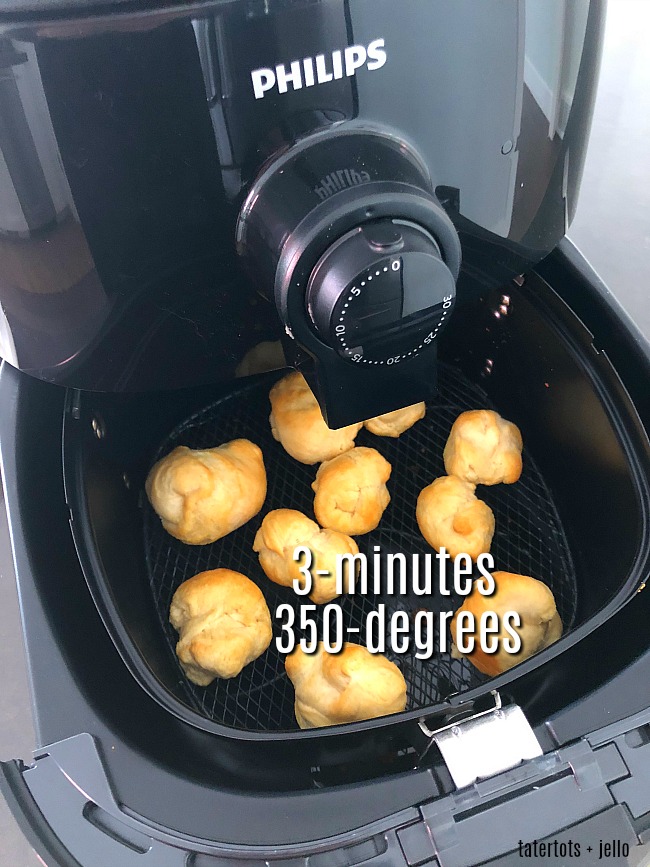 Make sure to leave a little room between the holes so the air can circulate. The way that the airfry machine works is that it takes air and circulates it REALLY fast to evenly cook everything. This makes your food crispy on the outside, unlike a pressure cooker or slow cooker. And using the airfry machine instead of frying your donut holes in oil significantly reduces the fat and calories.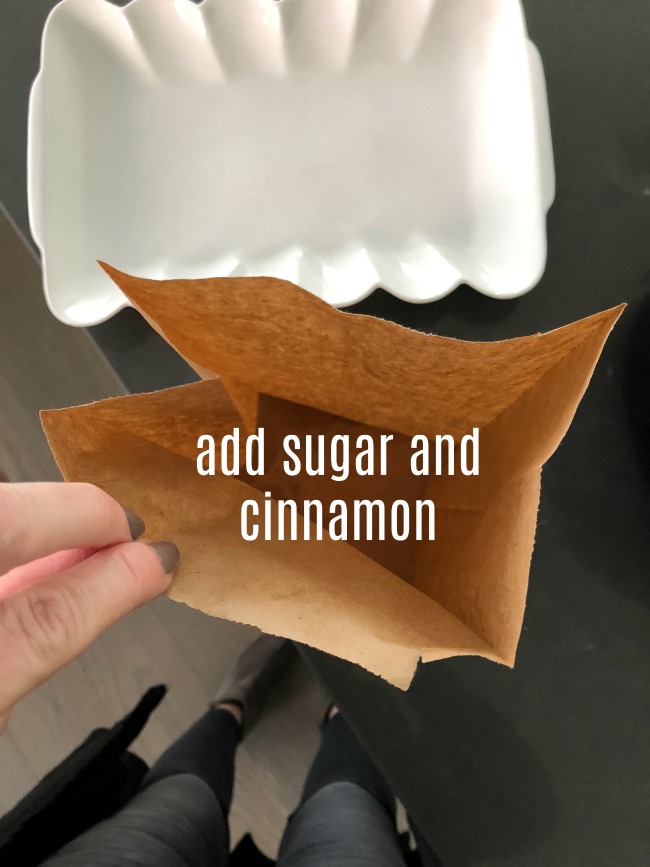 Just add some cinnamon and sugar to a bag and then the cooked donut holes and shake them up!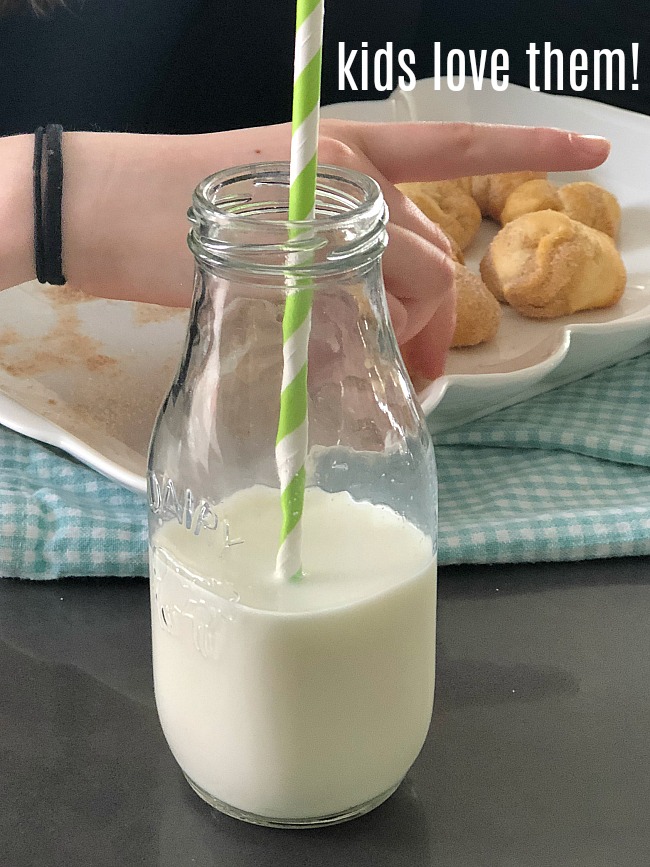 So all the way around it's a win-win.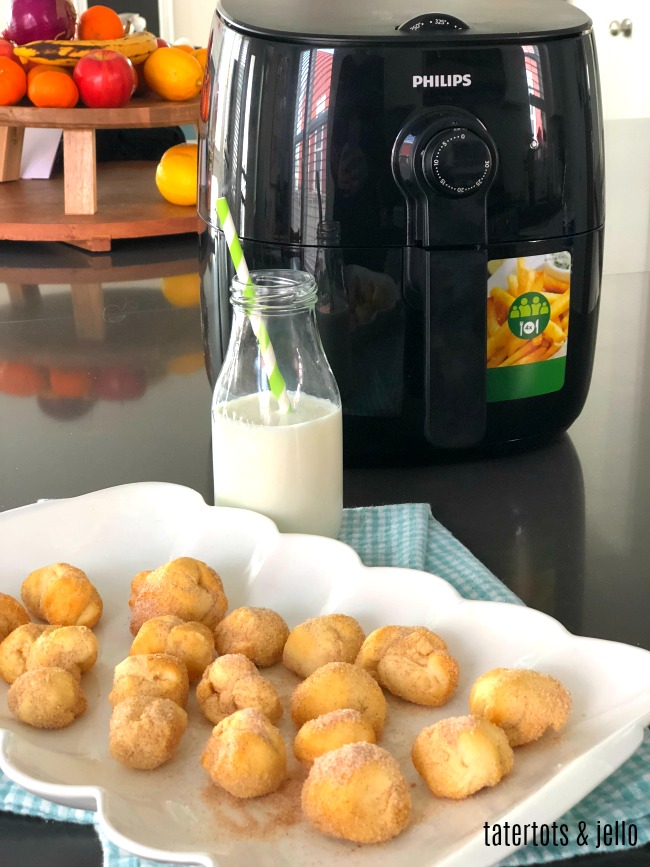 This is a great little after school snack. Add some fruit and milk to the mix and it's a healthy snack too!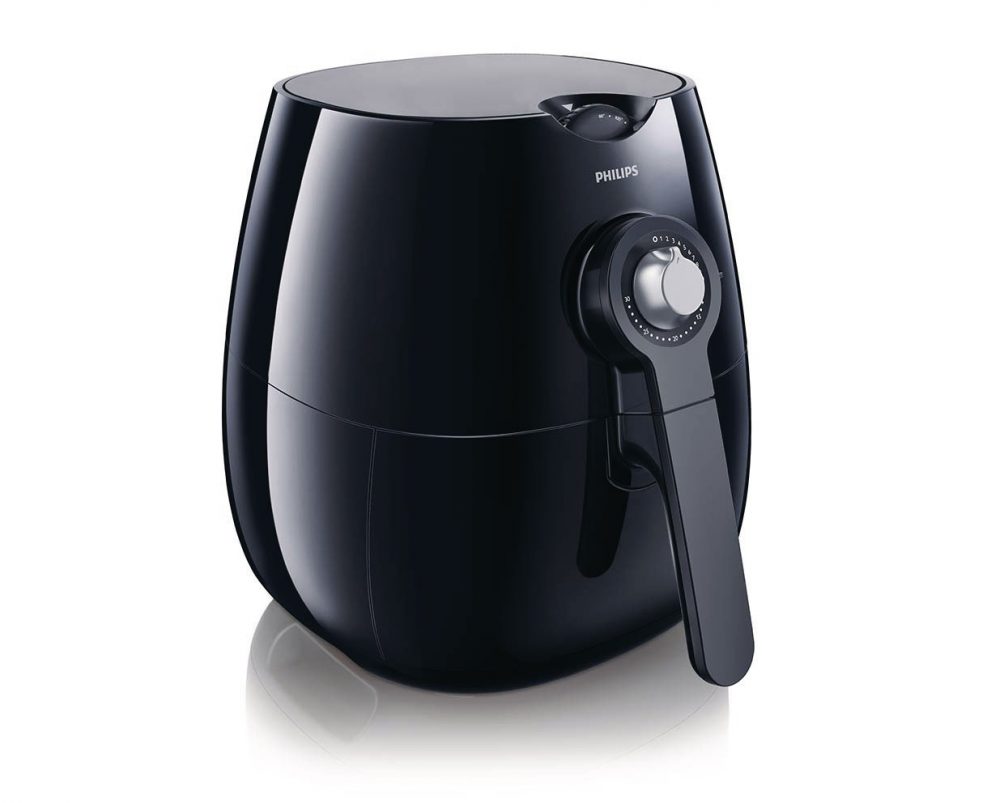 The Philips Viva is the Airfryer we use. You can grab it on amazon!
And if you want to make some other healthier airfry recipes, here are a few others we love:

Healthier AirFry Awesome Blossom Recipe – 75% less fat and calories than the traditional deep-fried version!

Airfry Personalized Pizzas – kids love making their own pizzas with custom toppings!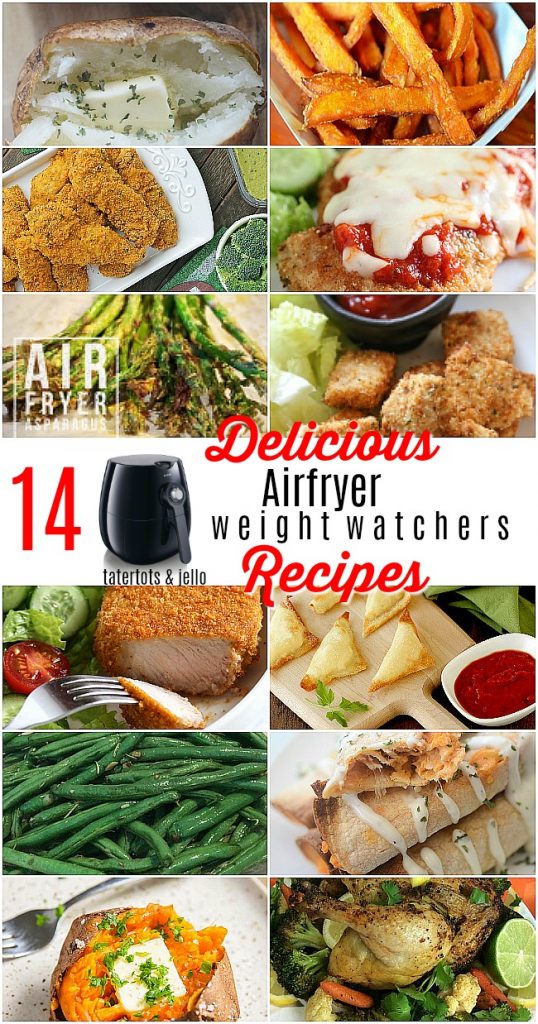 14 Healthy Airfry Recipes with Weight Watcher's Points!
Have a YUMMY day!
xoxo