Turn inexpensive wine glasses into whimsical snowman votives.
This is a wonderful handmade gift idea for anyone!
---
DIY Wine Glass Snowman Votive Candle Holders
---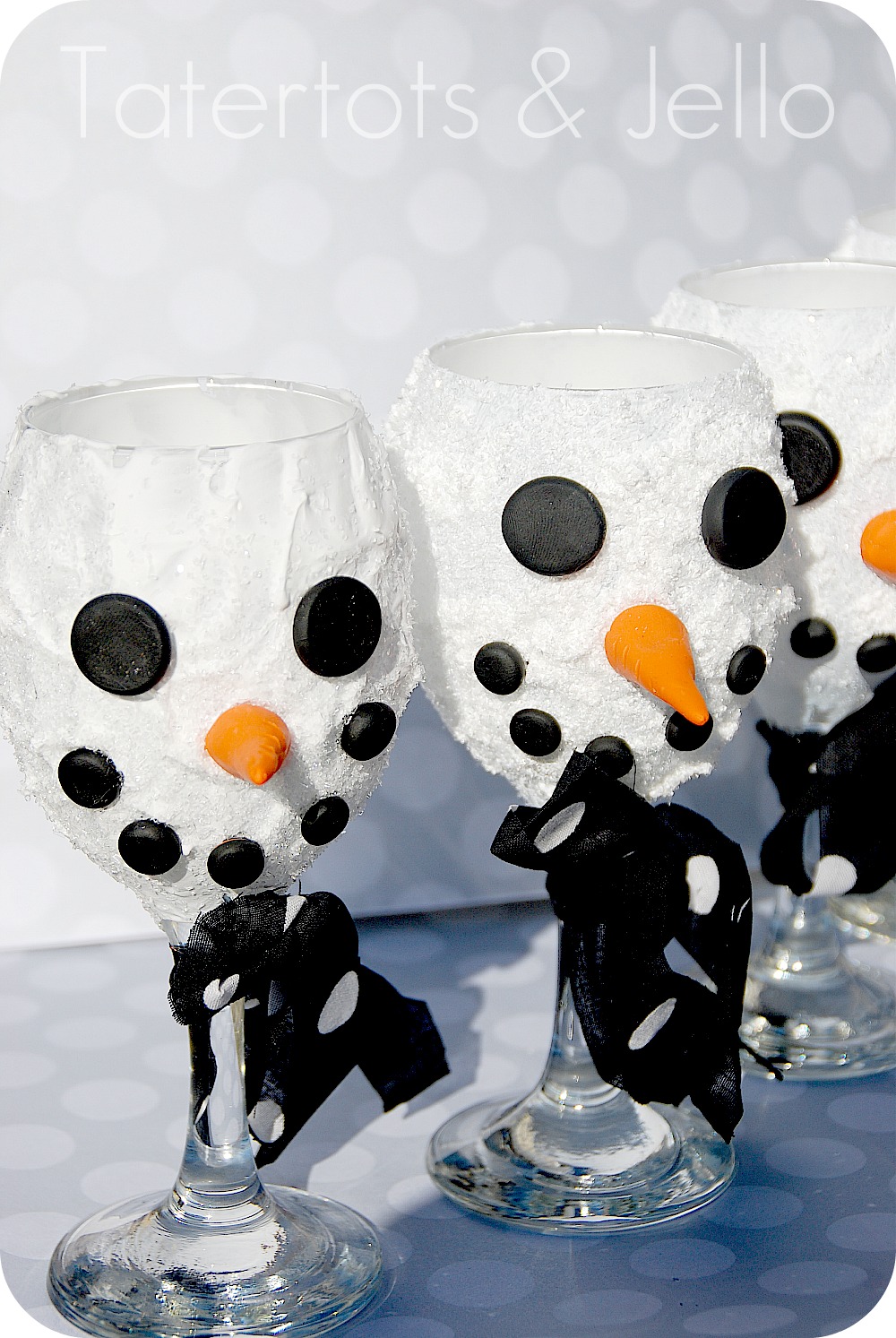 I found some glasses at Ross for $4 for a set of 4. Then I bought some snow medium and some glitter from my local craft store. Seriously, this project couldn't be easier.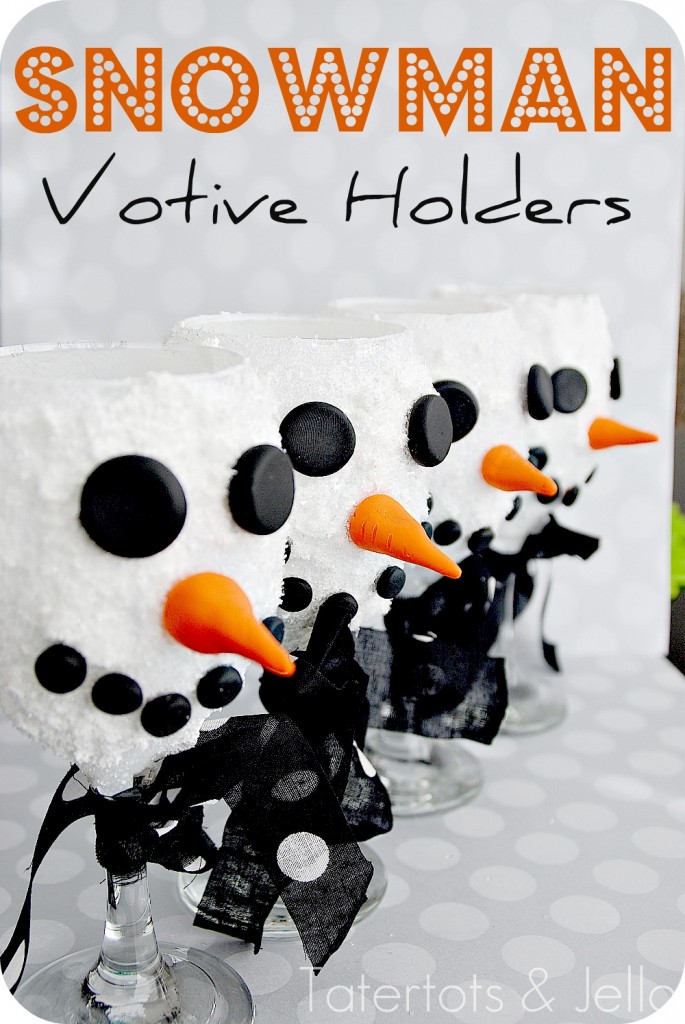 ---
DIY Wine Glass Snowman Votive Candle Holders
---
I think this little gift would be great for a teacher or neighbor gift this year. And for under $2 each, this is a great Holiday gift idea. I also love that you can keep this fun little votive holder out through Winter – you don't need to pack it away after Christmas!!
Here's how to make your own Snowman Wine Glass Votive Holders: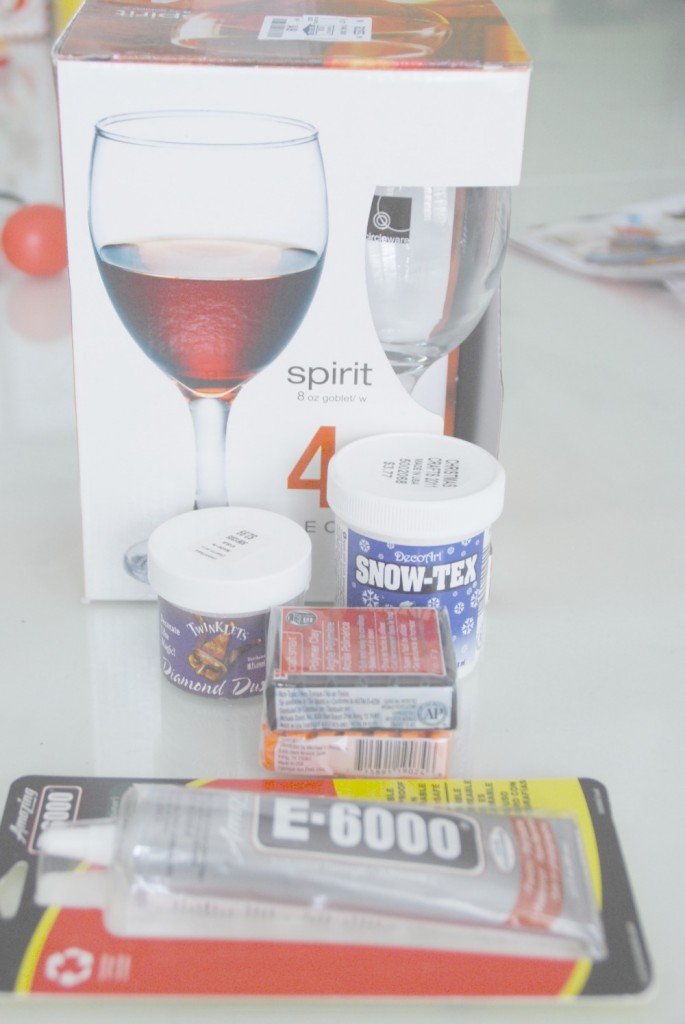 Supplies:
Snow Medium. I tried two different kinds. One is DecoArt's Snow-Tex and and the other is Aileen's True Snow.
Glitter — Twinlet's Diamond Dust
Sculpy Clay – I bought orange for the carrot nose and black for the Snowman's eyes and mouth
Some material for the Snowman's scarf. I used a $1 Dollar Store Bandana — but scraps of flannel would be really cute too!
Directions:
Trowel on the snow medium with a paint brush.
Immediately sprinkle some glitter over the top of the snow medium while it's still wet.
While the snow medium is drying, shape the sculpy clay. Make some noses, eyes and mouths. Bake them in the over at 275-degrees for 15 minutes.
Once the snow medium is set, apply the eyes and mouths with E6000. Let set 2-3 hours.
Then cut 1″ wide by 8″ lengths of flannel of polka dot material for the scarf. Tie it at the top of the stem and adhere with a glue dot or hot glue.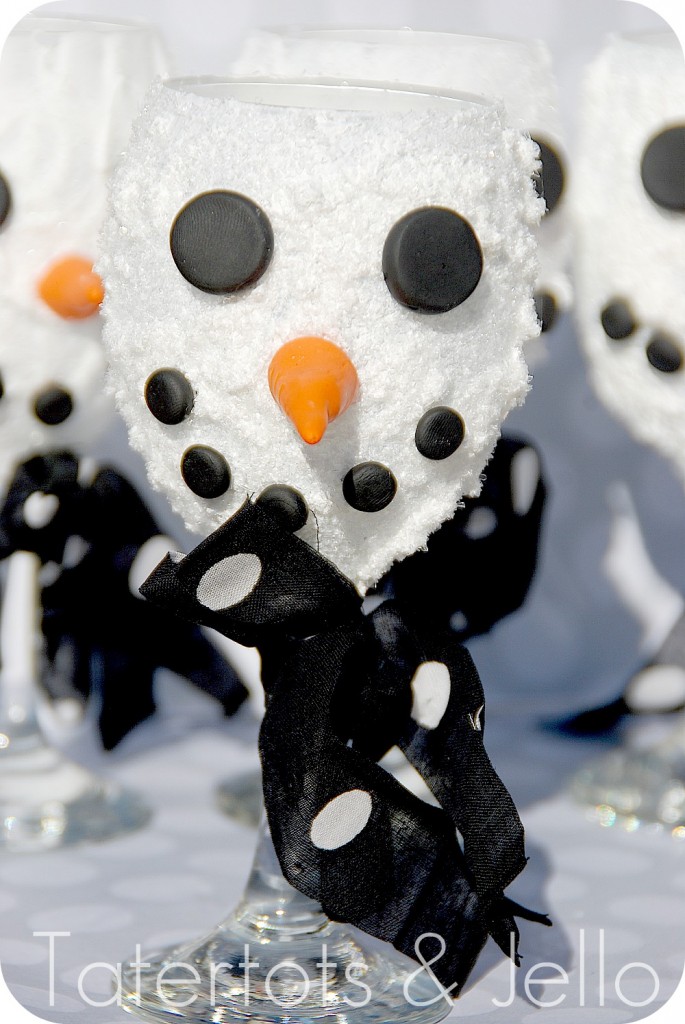 Now you have a fun little gift for your neighbor or child's teacher. Add a little votive and it makes a charming focal point to your Holiday decor. I love sitting mine on my kitchen counter!!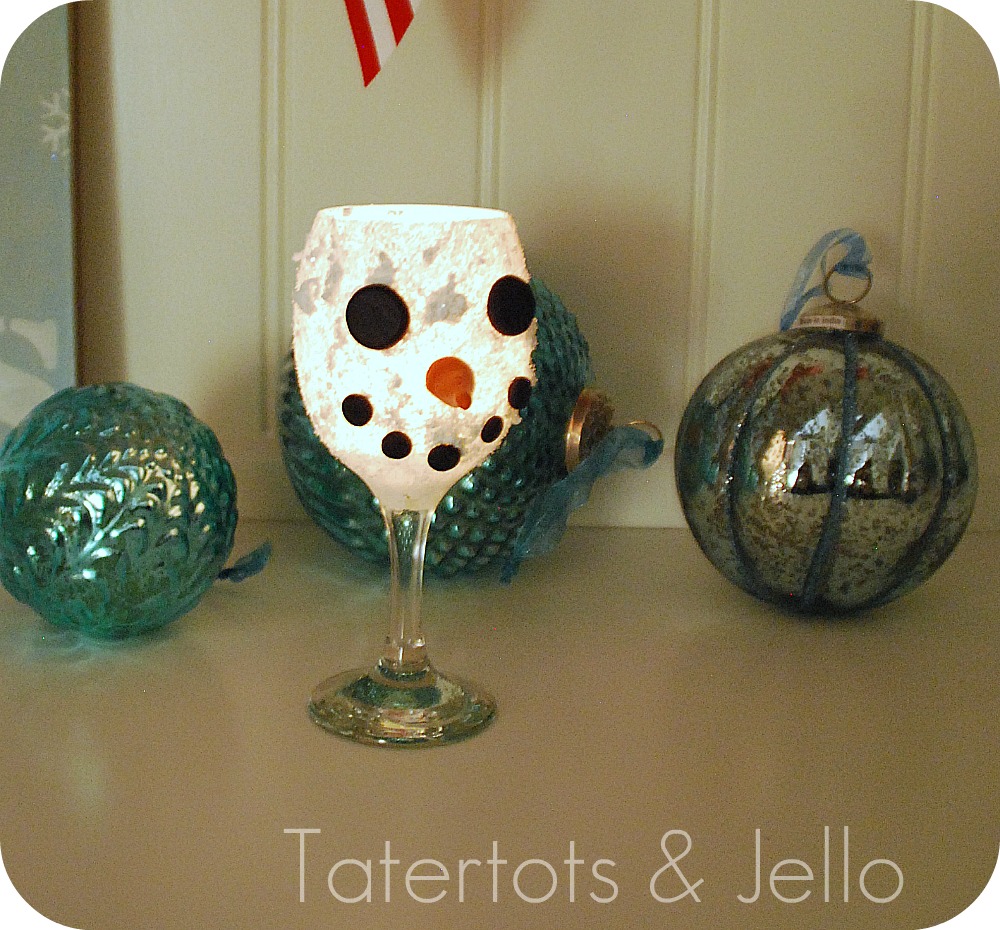 ---
DIY Wine Glass Snowman Votive Candle Holders
---
What are you giving your teachers or neighbors this year? I would love to know!!
xoxo