Last month I headed to Ohio along with Jeff Devlin, Mark from My Fix It Up Life, Shelley from House of Smiths and Gail from My Repurposed Life to attempt what seemed like an impossible task — 24 projects in 24 hours and all on a LIVE video stream!! To be honest, I was more than a little nervous and anxious to see if we could do it.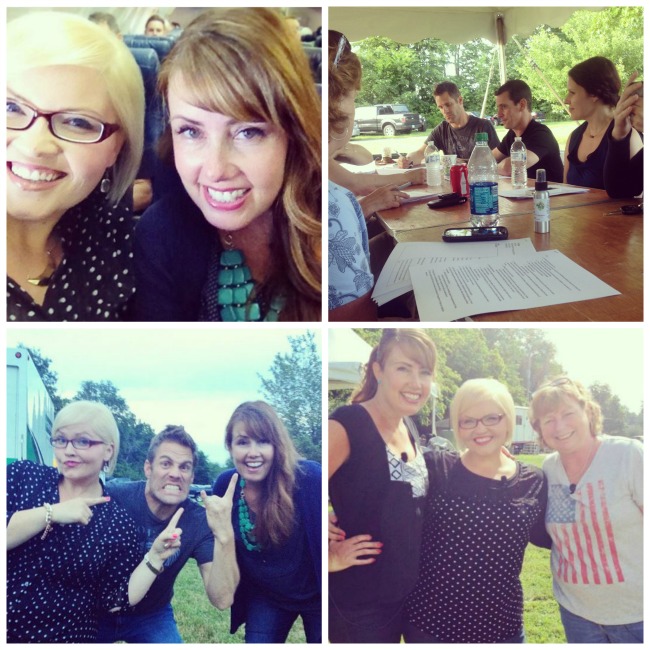 We had a wonderful team. And through a HUGE amount of teamwork, elbow grease, sandpaper, power tools and HUNDREDS of cans of Krylon Colormaster spray paint — WE DID IT!!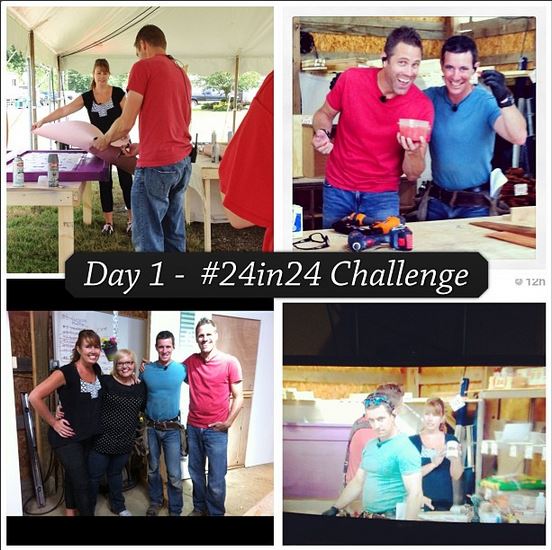 At the end of the first day, we were down 5 projects from our halfway point. But we didn't let that get us down!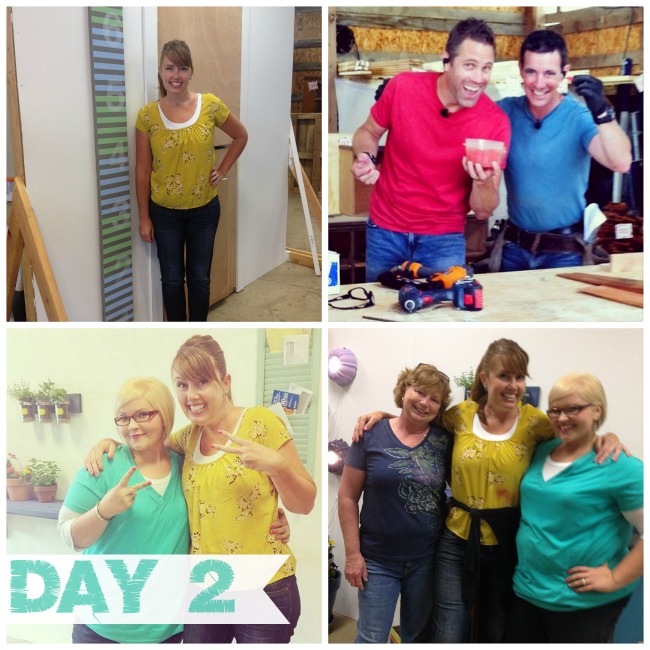 Day 2 started off great. Then Mother Nature surprised us with thunder showers and lightning which shut us down for a few hours. We had to hustle so hard to get caught up. By the last hour we had three projects left to finish. It was crazy!!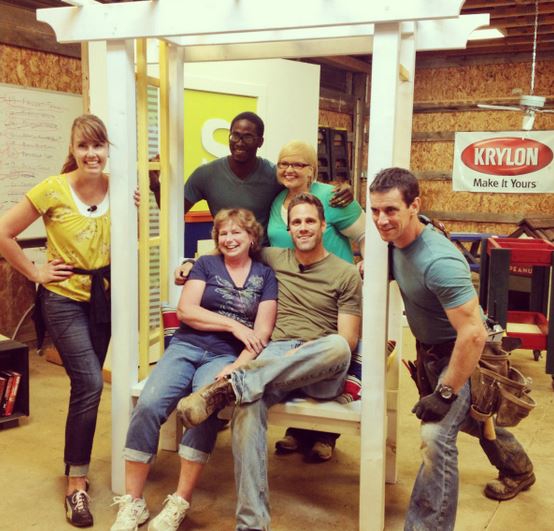 Here we are at the end of the challenge. SO happy!!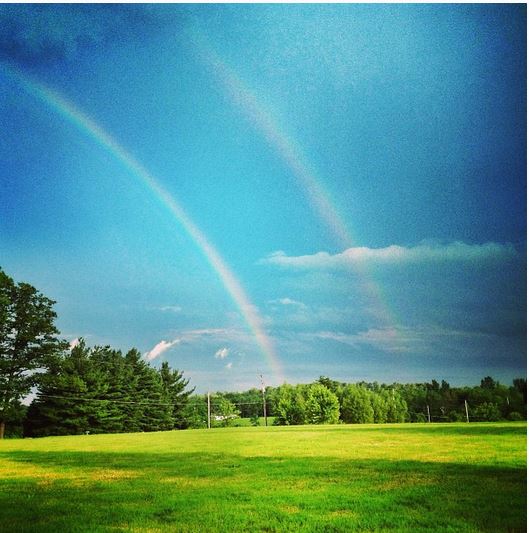 The challenge was in Ohio. It is so beautiful there!! (although the humidity was CRAZY) After the storms there was a breathtaking rainbow.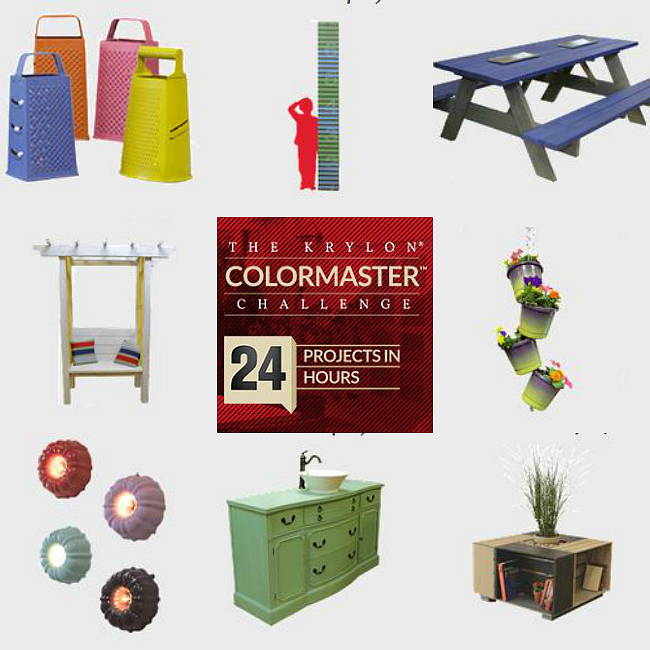 I was amazed at the projects. Not only did we spray paint everything, but every single project was created from scratch during those 24 hours. And some of those projects were HUGE. We made a trellis, a serving cart, signs, as well as repurposed some amazing projects like a dresser into a bathroom vanity, crates into a coffee table, a shutter into an entry organizer and more!! Head over to Krylon's 24in24 Project Page to see ALL of the projects and get all of the instructions on how to make them!!
I really was impressed with Krylon's Colormaster Spray Paint. It has amazing coverage and is formulated to have the brightest colors on the market. It also has amazing dry time, a swiveling tip for better control and an EZ Touch spray tip which is so much more comfortable to use. And believe me — with the hundreds of spray paint cans we went through I was happy about that!
Here's one of my favorite projects that I was able to work on — Potted Plant Address Markers.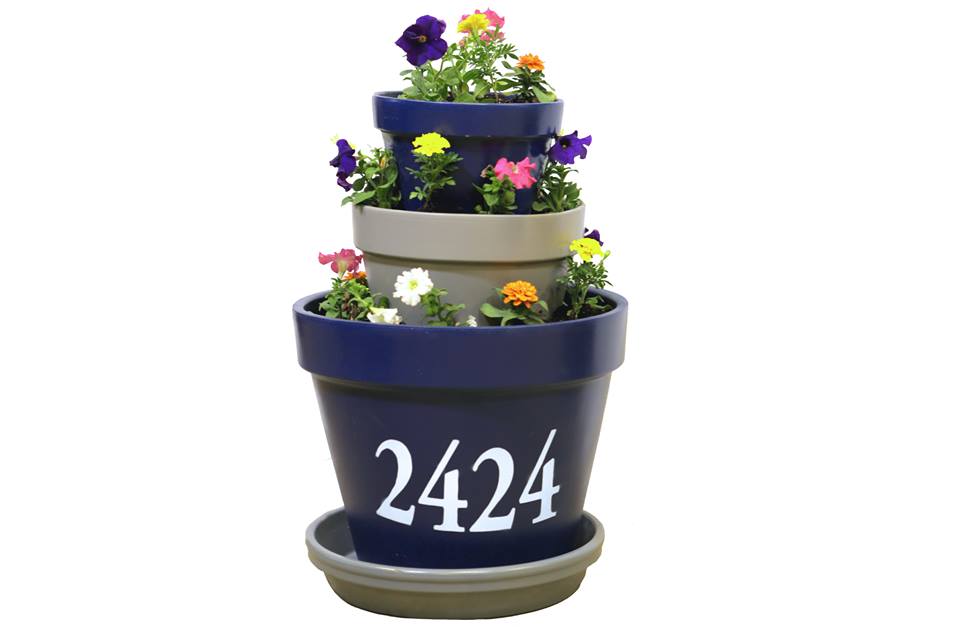 I know you guys have some mad spray painting skills.
You can upload YOUR spray painting projects to Krylon's Project Vault for BIG prizes!!

Every project you upload enters you for a chance to win a weekly prize of $500 and the $2,000 grand prize. Enter as many projects as you want from now until Monday, September 2nd. So head over to find out more!!

Have a Wonderful Day!
xoxo

Disclosure: Krylon partnered me and other bloggers for the 24 in 24 challenge. As part of this event, I received compensation for my time. They did not tell me what to say about any product mentioned in these posts. Krylon believes that consumers and bloggers are free to form their own opinions and share them in their own words. That being said, all thoughts, words are 100% mine. See my disclosures.