I partnered with the Cherry Institute to share the benefits of tart cherries and this Easy Tart Cherry Recipe.
Utah Montmorency Tart Cherries and an Easy Tart Cherry and Almond Galette Recipe. Harness the health benefits of Montmorency tart cherries in this rustic and delicious cherry and almond galette.
Easy Montmorency Tart Cherry and Almond Galette Recipe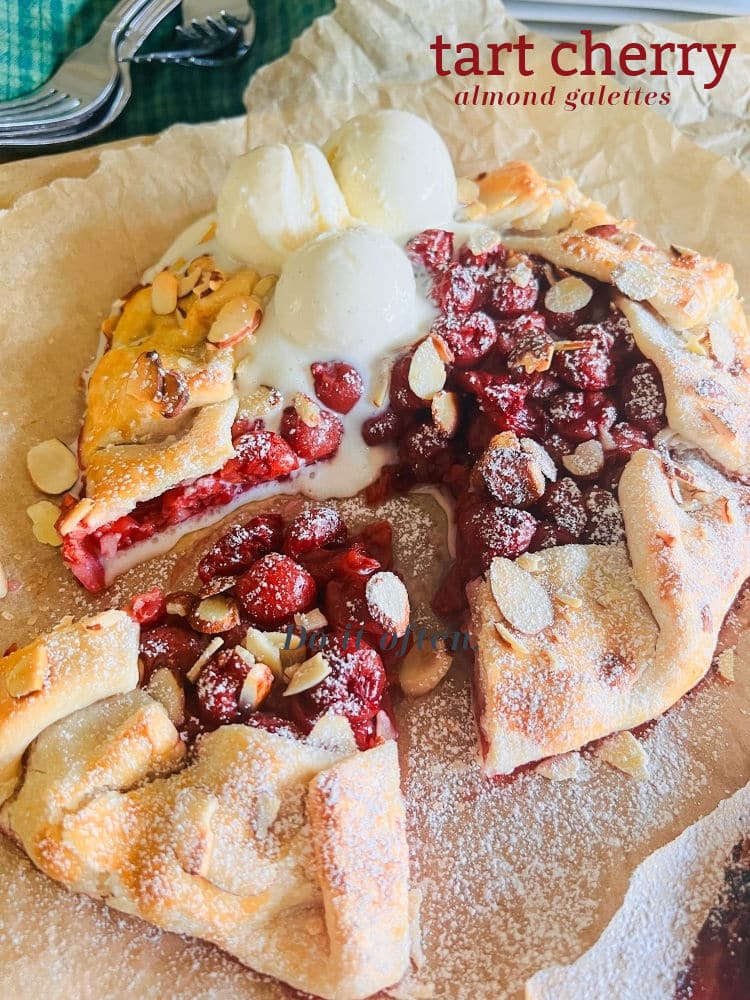 Utah Montmorency Tart Cherries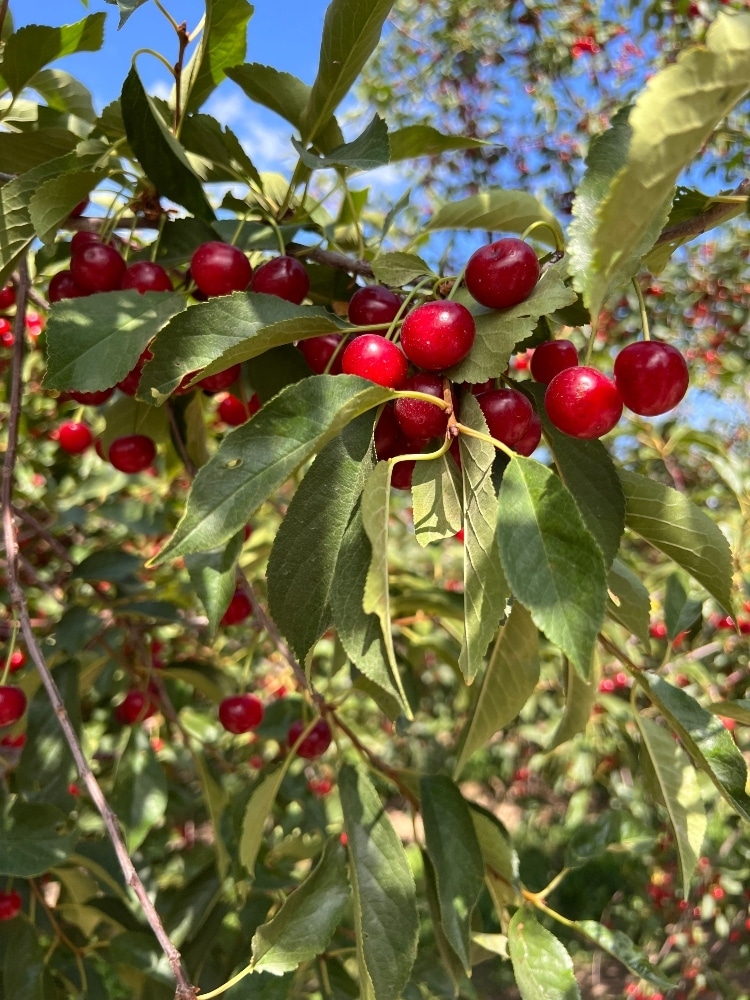 Nestled against the backdrop of Utah's picturesque landscapes lies a lesser-known gem that's making its mark on the culinary and health scenes alike: Montmorency tart cherries. While you might associate cherries with summer picnics and sweet indulgence, there's an intriguing twist to these crimson delights that's worth exploring. Utah proudly stands as the second-largest tart cherry state in the nation. And there's more to these fruits than meets the eye – or rather, the taste buds. Recently, I had the incredible opportunity to tour Rowley's Montmorency tart cherry farms nestled in the picturesque landscapes of Santaquin, Utah. This journey allowed me to witness firsthand the meticulous process that goes into growing, harvesting, and processing these vibrant red gems.
A Glimpse into Santaquin's Cherry Haven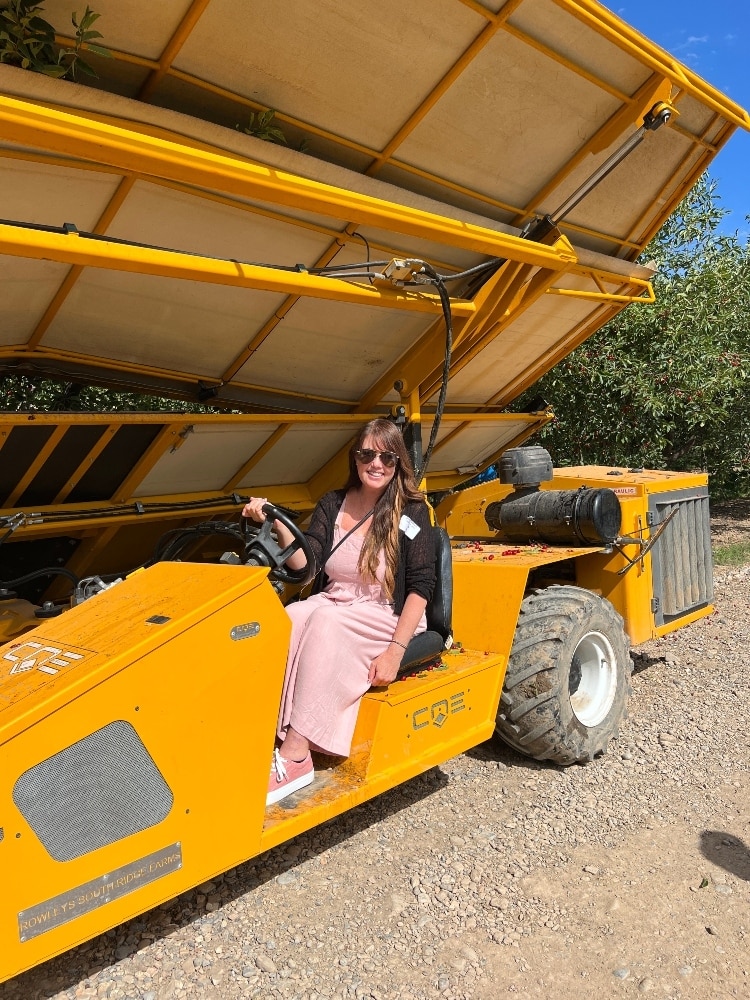 Santaquin, often referred to as the "Cherry City," is renowned for its bountiful Montmorency tart cherry orchards that thrive in the region's unique climate and soil conditions. Stepping onto these farms felt like stepping into a cherry lover's paradise. The rows of Montmorency cherry trees, laden with ripe, juicy fruit, were a sight to behold. The vibrant red hues against the backdrop of the surrounding mountains created a scene straight out of a postcard.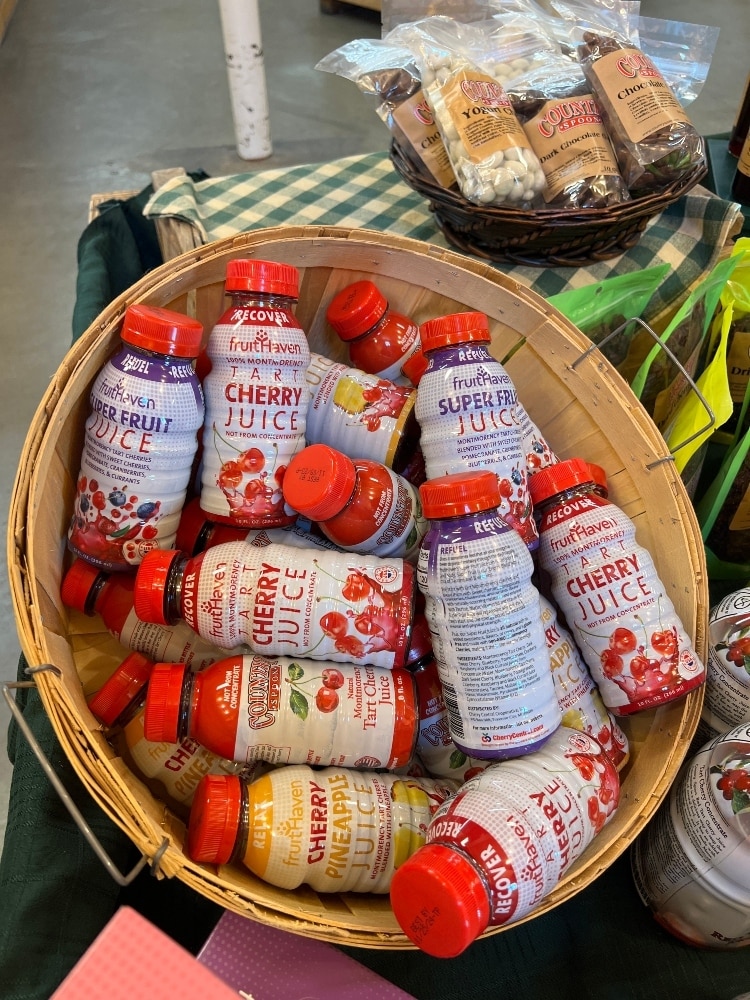 The star of the show is the Montmorency tart cherry, fondly known as the "sour cherry." Unlike their sweet counterparts, these tart cherries aren't typically enjoyed fresh off the tree. Instead, they find their way into our lives in various forms, each contributing its unique charm. Dried, juiced, canned, and frozen – these incarnations allow Montmorency tart cherries to tantalize our senses all year round.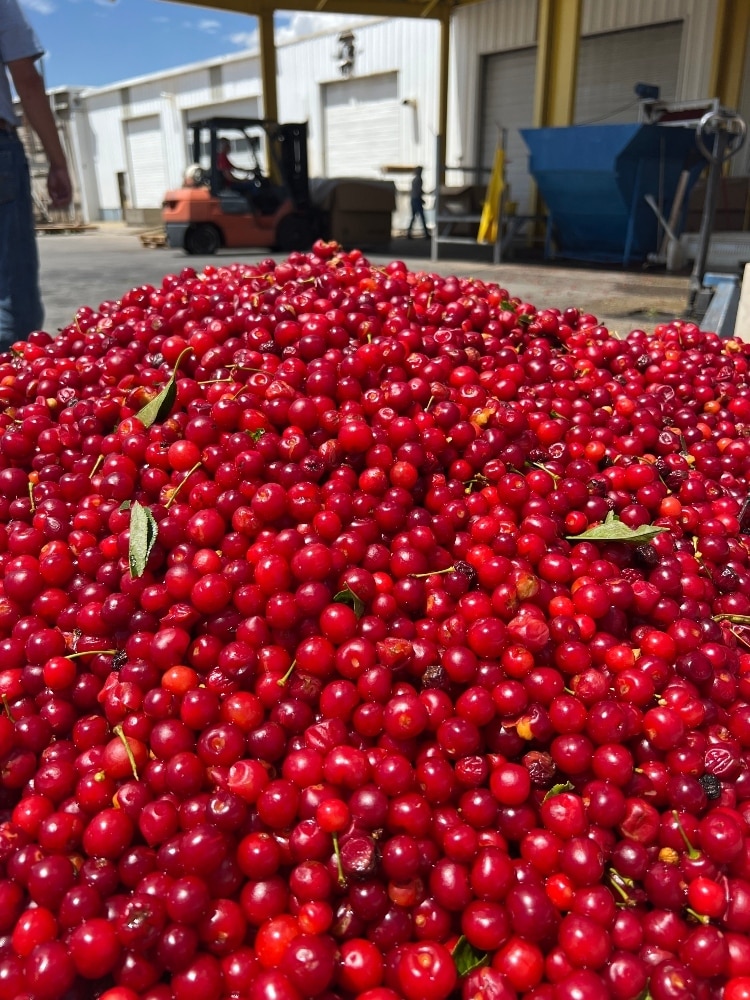 Montmorency Tart Cherries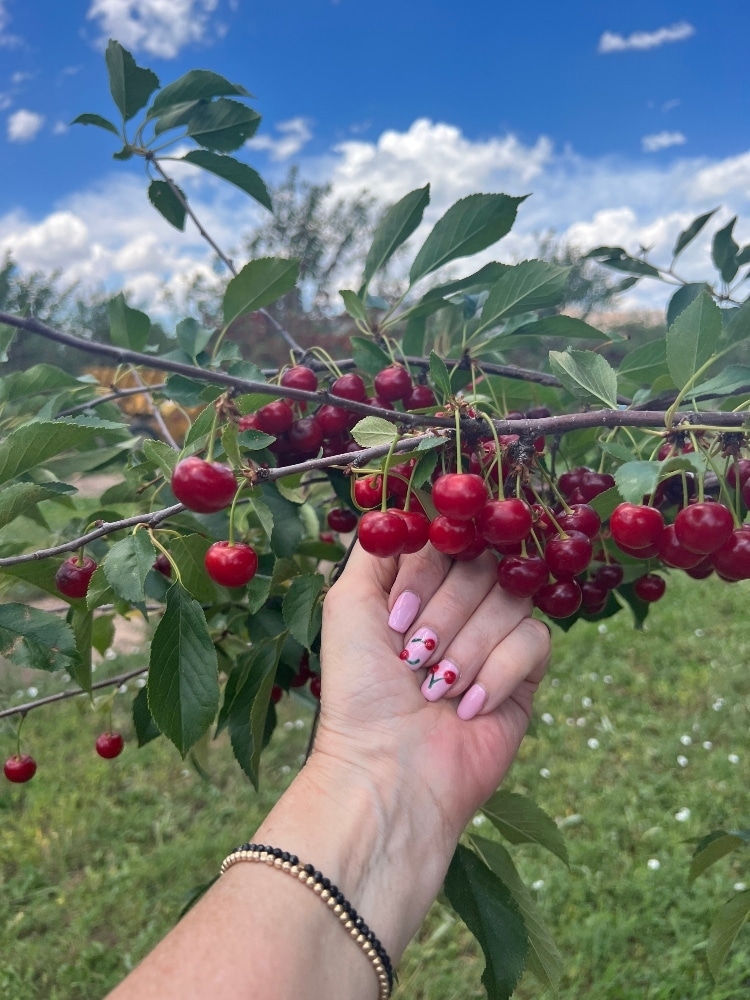 What sets Montmorency tart cherries apart is their distinctive flavor profile. When you bite into one, your taste buds embark on a delightful journey through the interplay of sweet and tart notes. The secret behind this symphony lies in anthocyanins, a type of polyphenol giving the cherries their deep red hue and tangy taste. The U.S.-grown Montmorency variety has many health benefits that make them truly stand out in the crowd.
The Antioxidant-Rich Superfood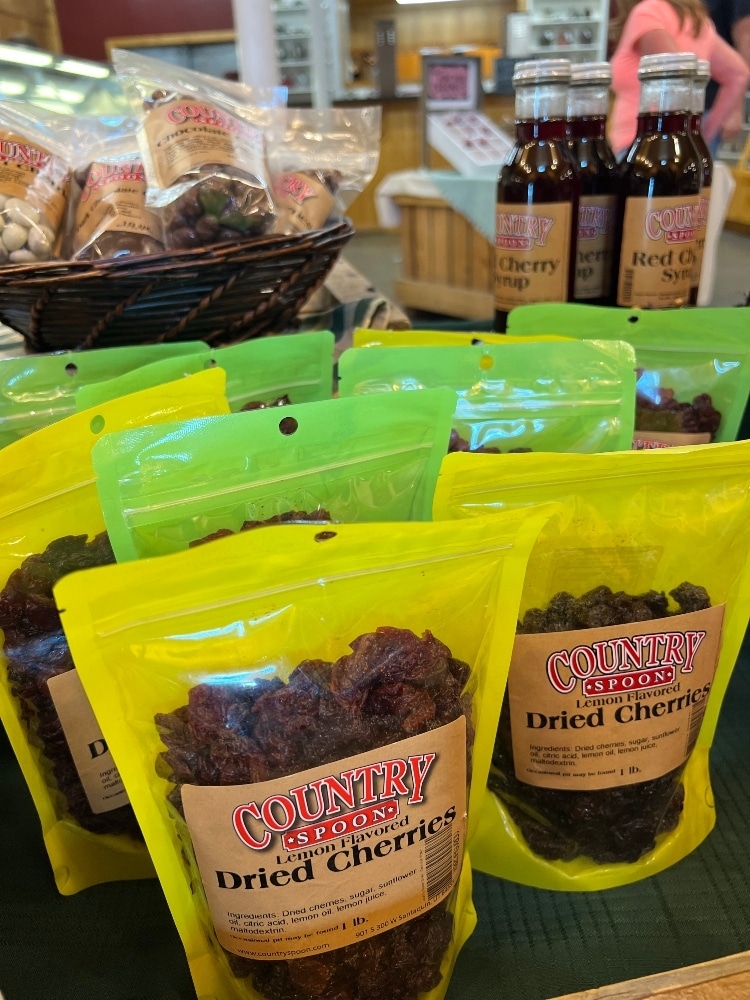 Montmorency Tart cherries are more than just a delicious addition to your fruit bowl or dessert. They are often touted as a superfood due to their high levels of antioxidants and health-promoting compounds. The vibrant red hue of tart cherries is a visual testament to their antioxidant content, primarily attributed to anthocyanins and quercetin. These compounds have been linked to reducing inflammation, supporting cardiovascular health, and potentially even contributing to better sleep. Incorporating Montmorency tart cherries into your diet can be a flavorful and enjoyable way to boost your antioxidant intake.
Support American Cherry Growers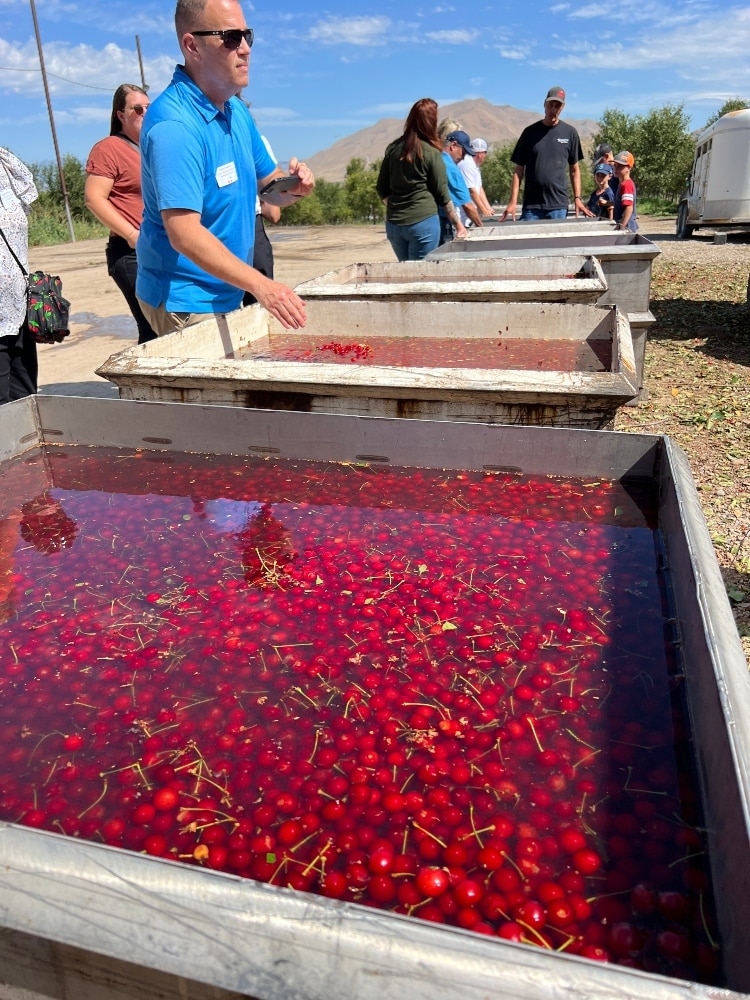 Beyond their versatile culinary applications, Montmorency tart cherries have become emblematic of health and vitality. These ruby-red wonders aren't just a feast for your taste buds; they're also a celebration of local American agriculture. Opting for Montmorency tart cherries means you're supporting hardworking American farmers and enjoying fruits that are nurtured on home soil. In contrast, imported cherries travel thousands of miles before gracing grocery store shelves, while Montmorency cherries make a direct journey from farms in the US to your home.
Enjoy Montmorency Tart Cherries in Many Forms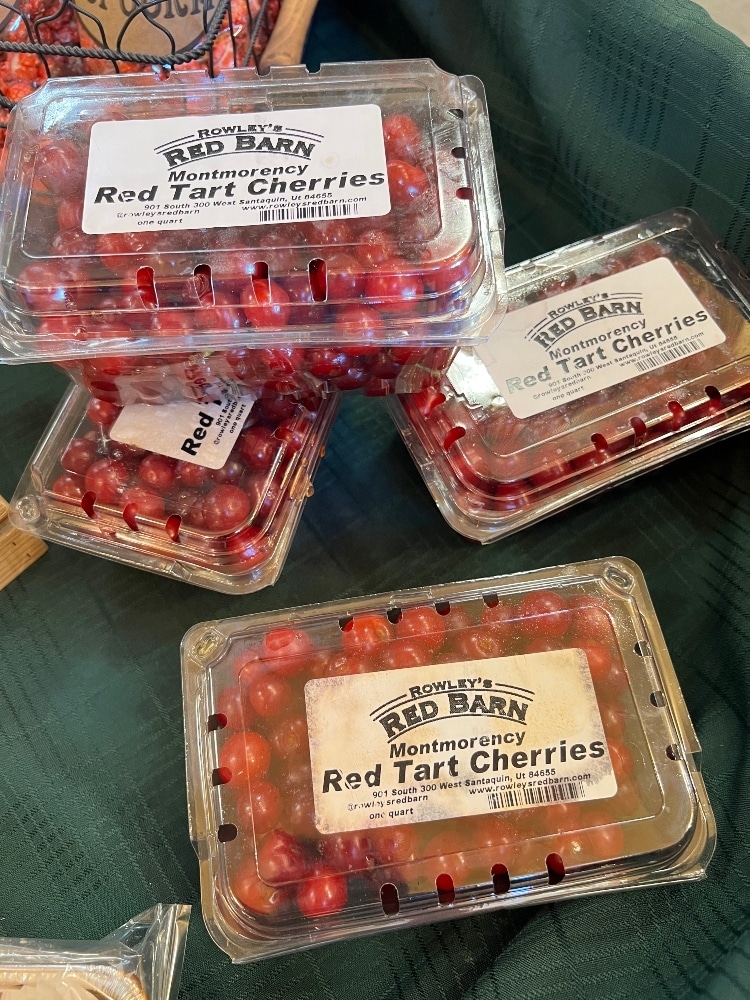 Don't be fooled by their absence in the produce section – Montmorency tart cherries are a testament to the art of preserving peak-season goodness. Picked at the pinnacle of ripeness during the summer, they're swiftly transformed into dried, frozen, canned, or bottled forms, ensuring a year-round supply of delectable flavor. Their role in culinary creations is equally impressive, with their vibrant red hue adding a pop of color to baked goods and other culinary delights. The tangy, intense burst of flavor plays harmoniously with sweet, savory, and even spicy dishes, making every bite an adventure.
Rustic Charm and Culinary Delight: Tart Cherry and Almond Galettes Recipe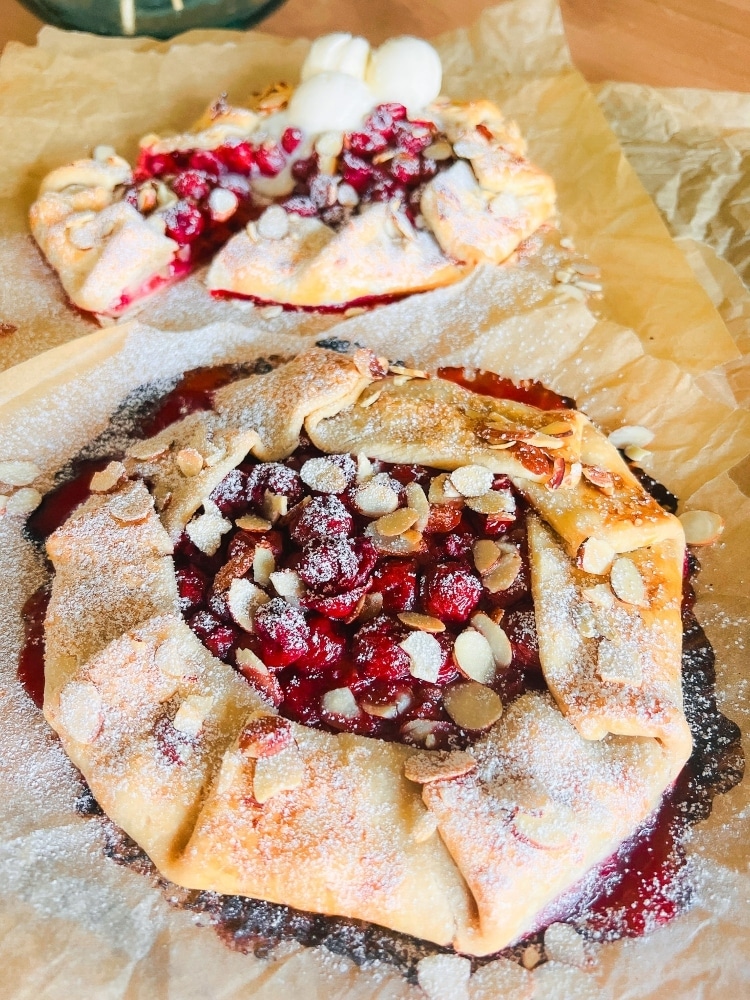 Speaking of incorporating tart cherries into your diet, one delightful and rustic way to do so is by whipping up these delightful and delicious Tart Cherry and Almond Galettes. Galettes are a type of free-form pie that exudes a rustic charm while celebrating the flavors of the season. This easy recipe combines the tangy sweetness of tart cherries with the nutty aroma of almonds, creating a delectable treat that's as visually appealing as it is delicious.
Easy Tart Cherry and Almond Galette Recipe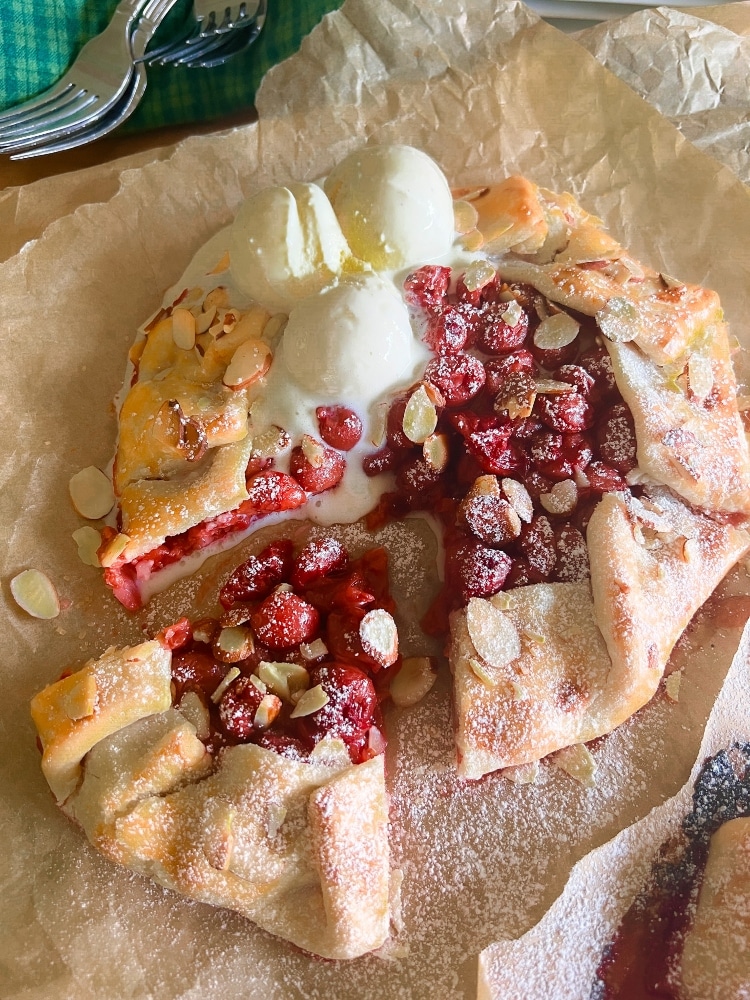 This recipe makes 2 rustic tart cherry and almond galettes
Ingredients:
2 pounds of canned or frozen tart, pitted cherries
3 tablespoons corn starch
1/3 cup sugar
1/4 teaspoon salt
1/2 teaspoon almond flavoring
2 refrigerated pie crusts (or make your own if you're feeling adventurous!)
1/4 cup Sliced almonds
Granulated sugar for topping
1 egg, beaten (for egg wash)
Powdered sugar (for dusting)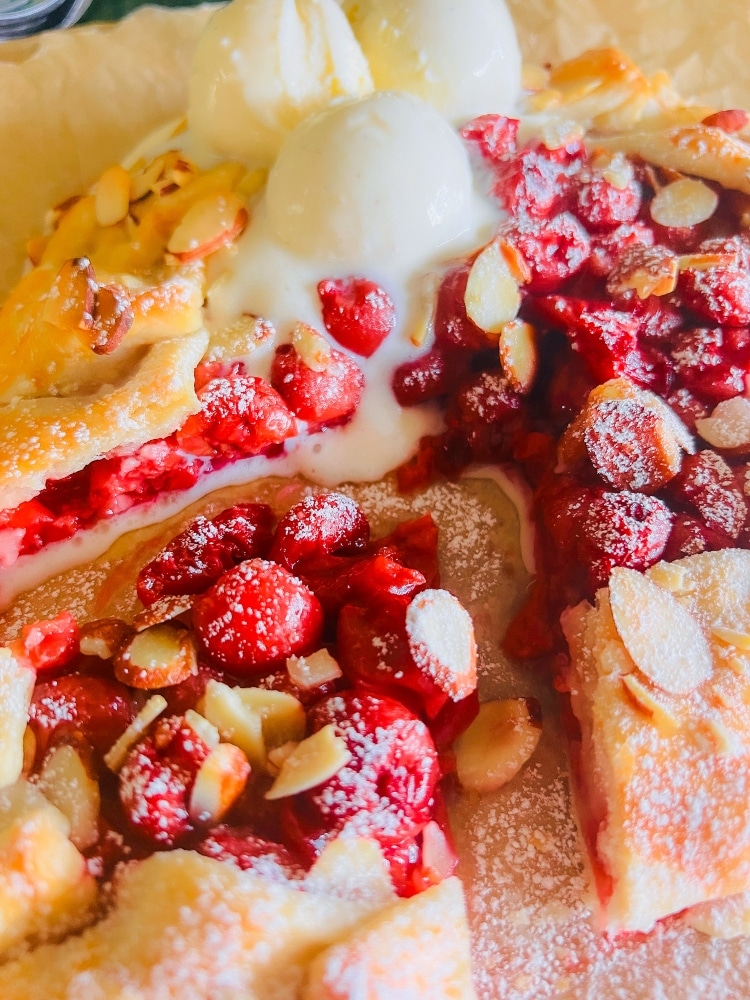 Instructions:
Preheat your oven to 400 degrees Fahrenheit (200 degrees Celsius).
In a bowl, combine the tart cherries, corn starch, sugar, salt, and almond flavoring. Gently mix to ensure the cherries are coated evenly with the mixture.
On a lightly floured surface, unroll the refrigerated pie crusts. If you're making your own pie crust, roll it out into circles.
Place a generous amount of the cherry mixture onto the center of each pie crust, leaving a border of about 2 inches.
Carefully fold the edges of the pie crust over the cherry filling, creating a rustic, pleated look.
Brush the edges of the pie crust with the beaten egg, which will give the galettes a beautiful golden hue as they bake.
Sprinkle sliced almonds and granulated sugar over the egg-washed edges, adding both flavor and a delightful crunch to your galettes.
Transfer the galettes onto a baking sheet lined with parchment paper or a silicone baking mat.
Bake the galettes in the preheated oven for approximately 25-30 minutes, or until the crust is golden brown and the cherry filling is bubbling.
Once out of the oven, allow the galettes to cool slightly before dusting them with powdered sugar for an extra touch of sweetness and elegance.
Top the galettes with scoops of vanilla bean ice cream and serve!
Add US-Grown Tart Cherries to Your Family's Everyday Life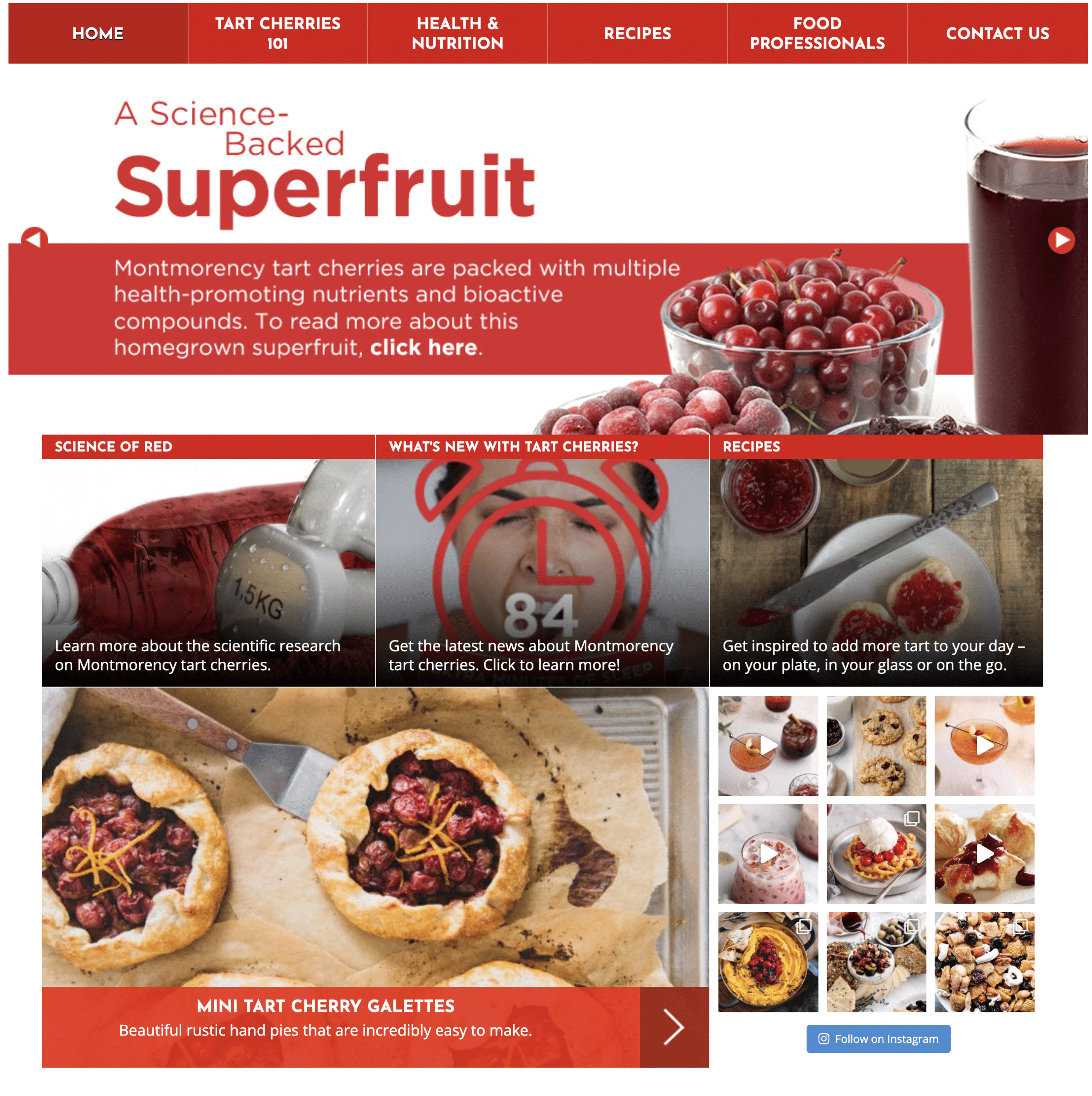 So, whether you're reaching for a handful of dried cherries, crafting a tantalizing pie, whipping up an after-wrkout smoothie or simply looking to embrace the health benefits of an American superfruit, Montmorency tart cherries from Utah and and other US states promise a journey of flavor, health, and culinary discovery. They're not just cherries; they're a slice of nature's bounty infused with the devotion of American farmers, offering you a taste of the good life in every bite. To delve deeper into the world of Montmorency tart cherries, explore recipes, and uncover the science behind their magic, visit choosecherries.com and prepare to embark on a cherry-filled adventure.
Let me know your favorite way to eat tart cherries in the comments!
xoxo