Tie Dye 4th of July Banner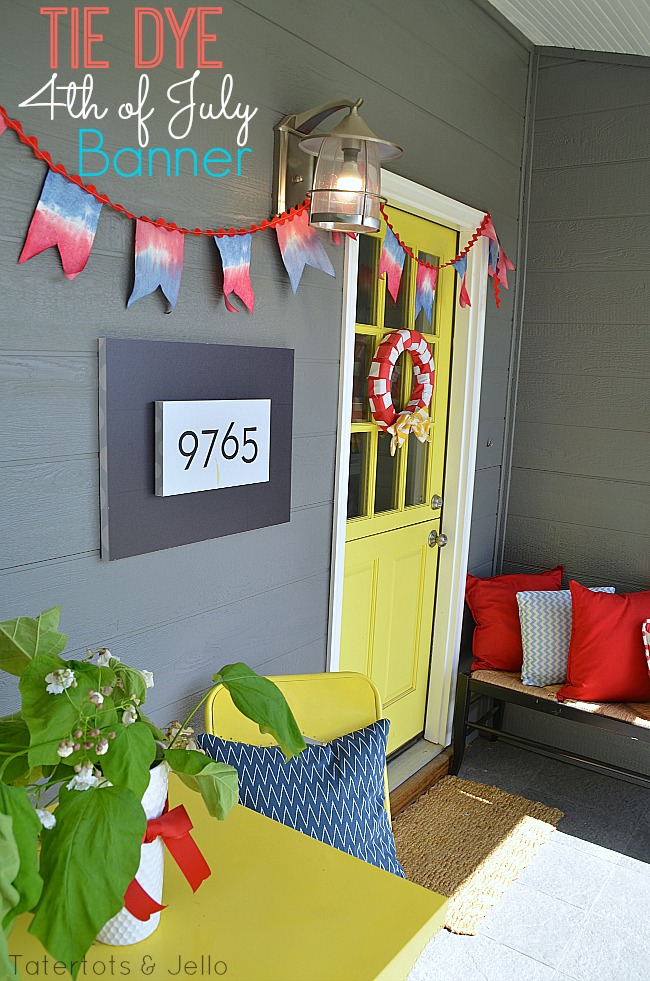 Tie Dye is so fun. So when I Love to Create sent me an amazing Tie Dye package, I knew I wanted to make something to spruce up the #1905Cottage for the Fourth of July. And there's something so festive about pennants. Tie dye Red White and Blue Pennants!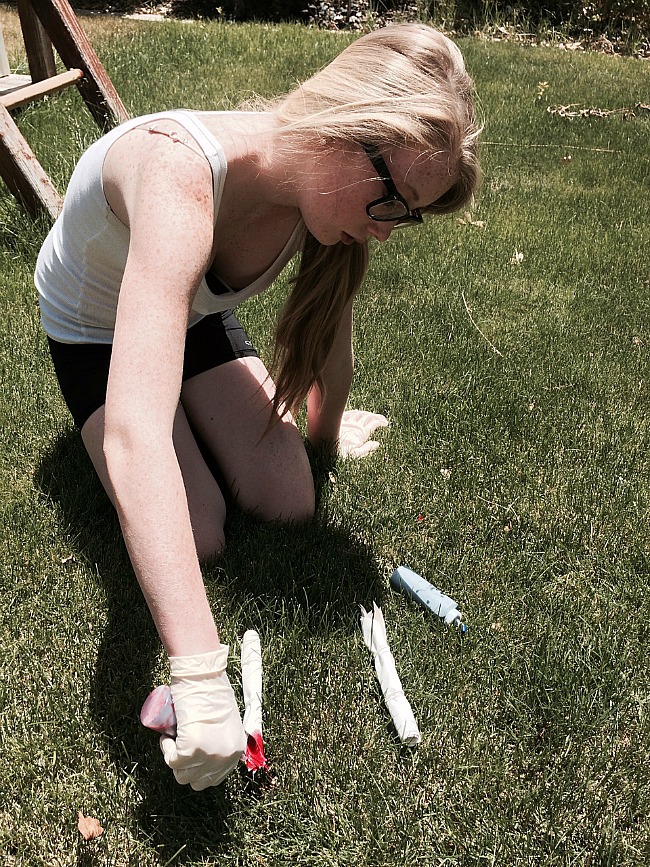 So my cute daughter Hannah and I made a little patriotic tie dye project. And I think it looks so cute on the front porch of the cottage!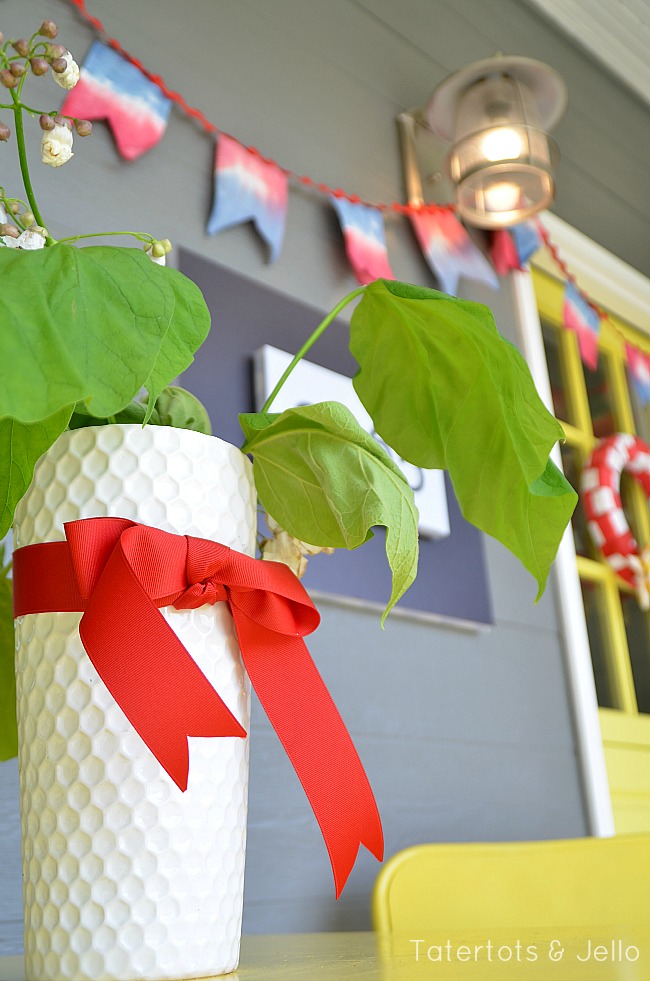 Here's how we made this easy Red White and Blue project!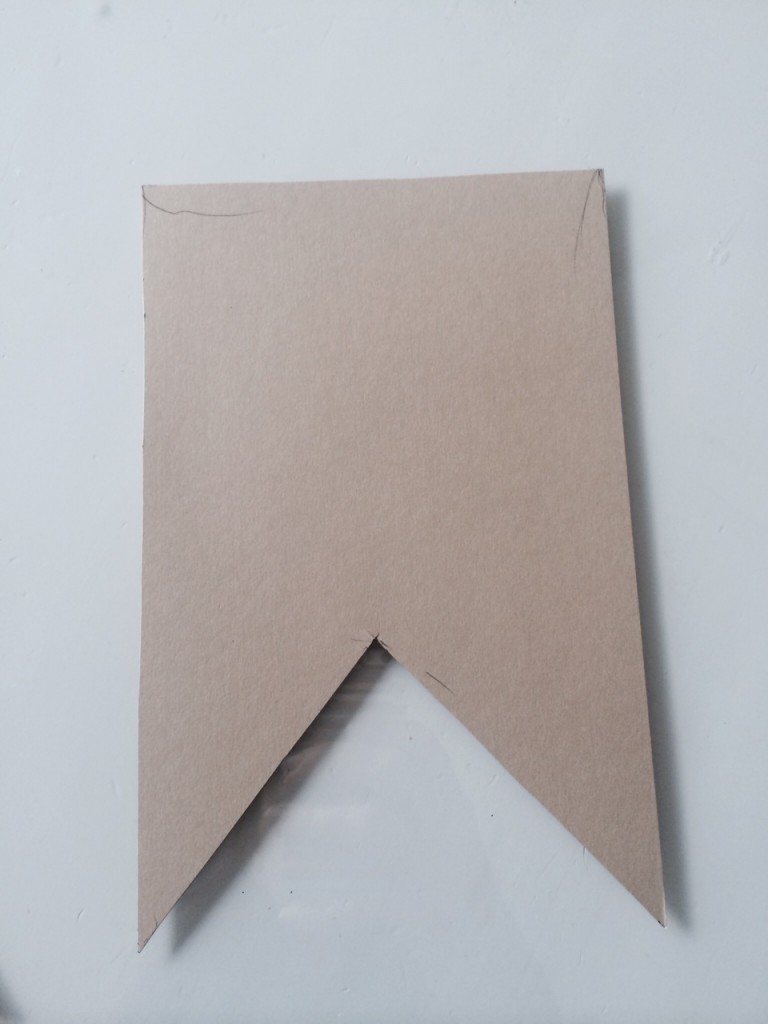 I made a simple template for the pennants using cardstock paper. And traced the outline onto plain cotton fabric. Then I cut out the shapes.
We made 12 pennants.
I divided the pennants into two batches.
Then we rolled each batch up and put two rubber bands around the top and bottom of the rolled pennants.
Then Hannah took red tie dye and put it on the top of one batch and the bottom of the other.
And blue tie dye and put it on the bottom of one batch and the top of the other.
Then we let them dry for about 6 hours.
After the dye was dry, we unrolled the pennants and then sewed the pennants onto big ric rack, alternating the two different designs.
Then we hung it up at the cottage. So cute!!
Such a simple project that makes such a festive impact!!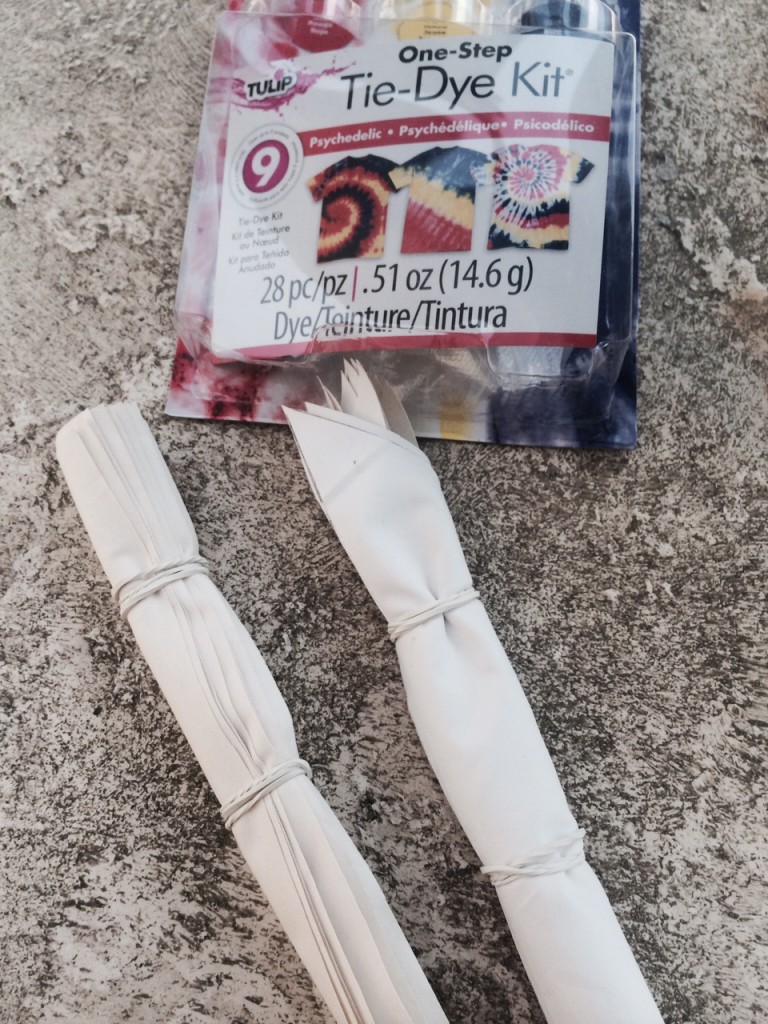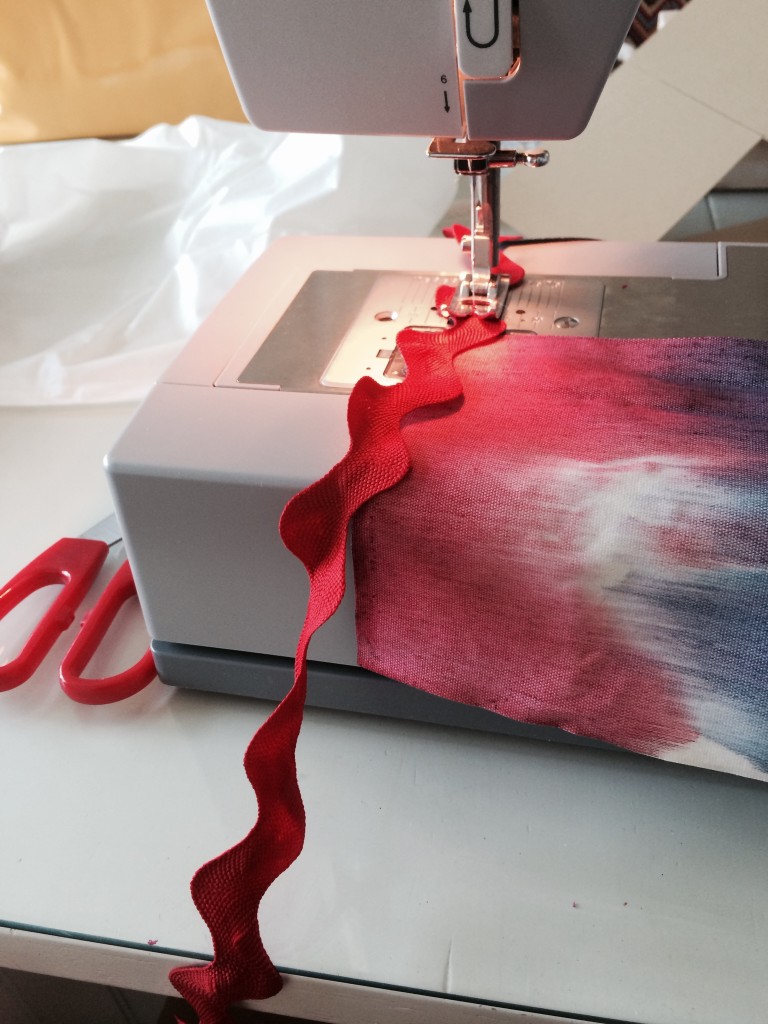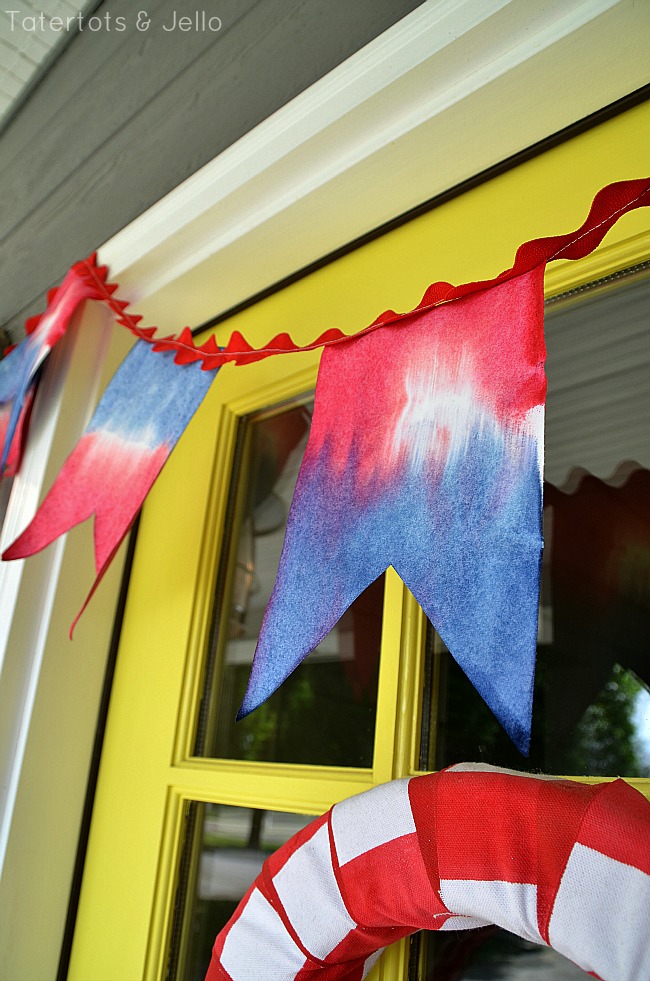 And guess what??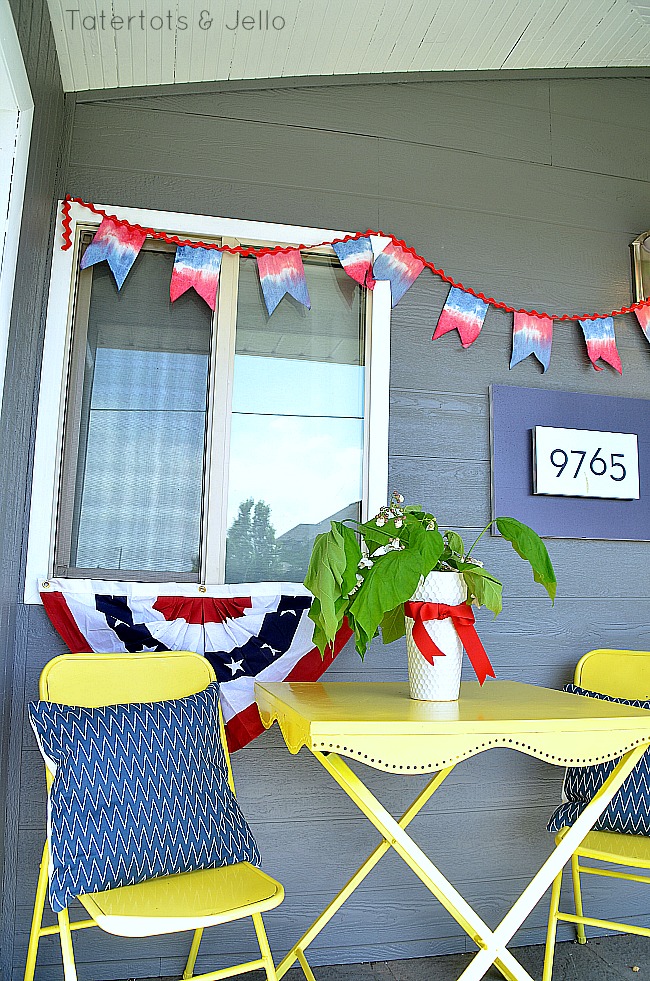 Want to try it?
You can win a Tie Dye Party Kit for 10 people. This includes shirts, tie dye kits and everything you need to have a fun crafty afternoon with your friends.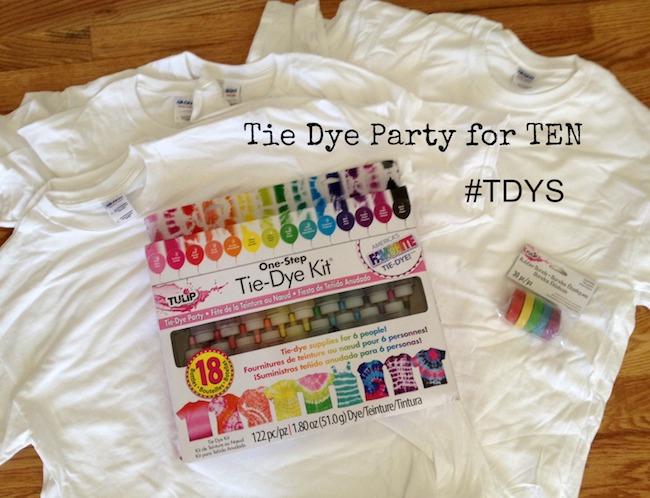 How fun is that??
Here's how to win!
a Rafflecopter giveaway

Have you made any tie dye projects?? Share YOUR ideas in the comments – just leave a link and we can come over and see what you made!!


Happy tie-dyeing!
xoxo