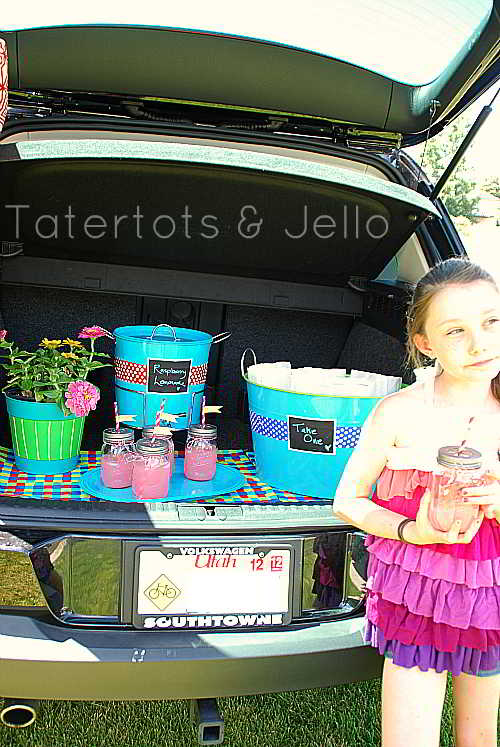 Did you know that Plaid Crafts has a new line at Walmart??
They sent me a selection of their new products and a challenge to make a project using a surface from Walmart. How fun is that??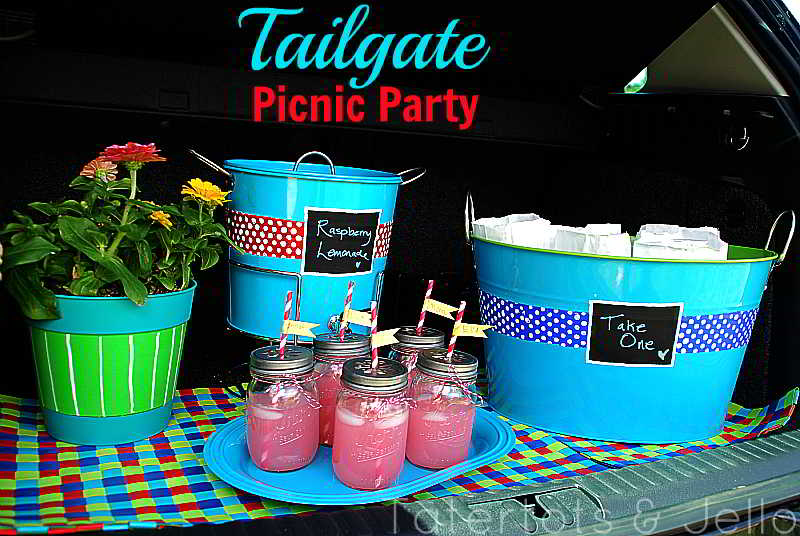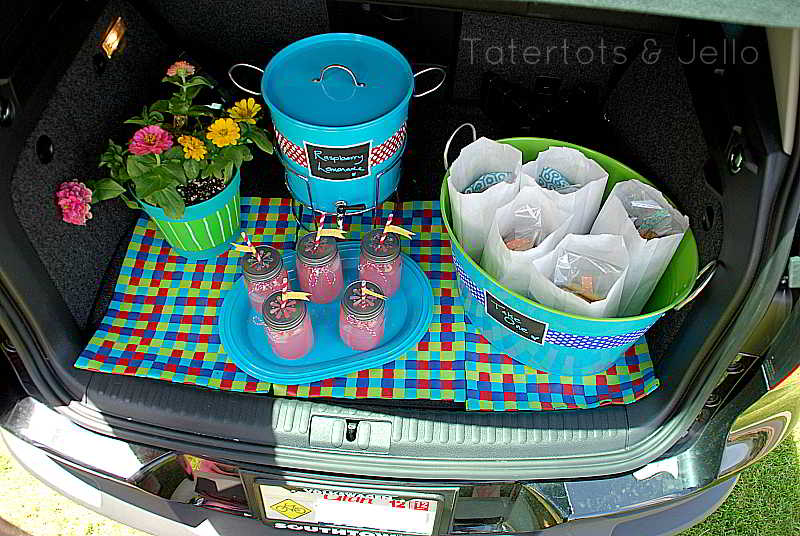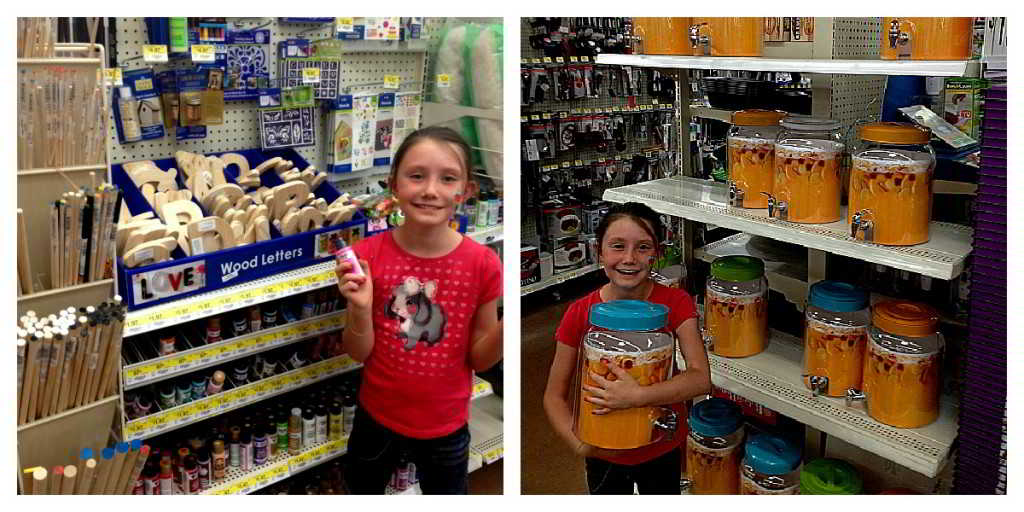 I took my little helper Ella with me to check out the new line AND to find a surface to try the Plaid products out on. We had such a blast!!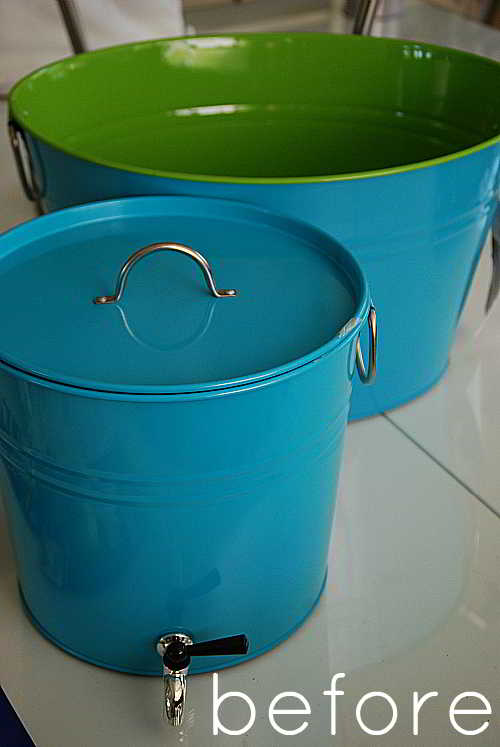 Since it's Summer and we are excited to be outside, we ended up getting some beautiful painted galvanized containers in Walmart's Outdoor Living section. I love the colors and the galvanized look. Plus, the price was amazing.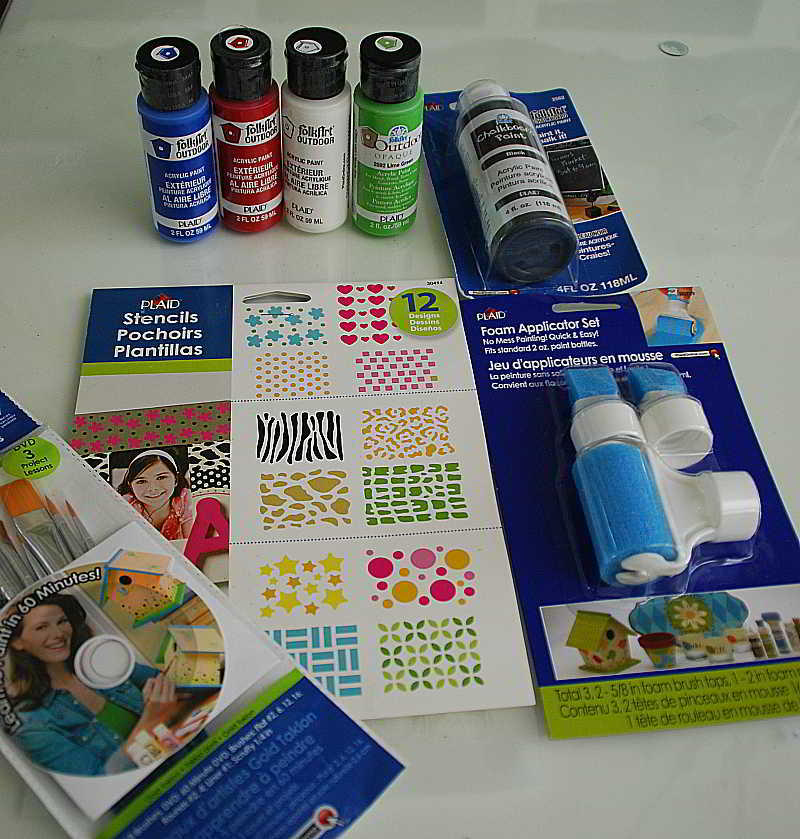 And I thought Plaid's Outdoor Paint would be perfect for these surfaces. The Outdoor Paint line is available at Walmart and is perfect for surfaces that will be exposed to weather. I tested it out on the metal of my surfaces and it adhered great. It held up well to hand-washing.
Here's what I did: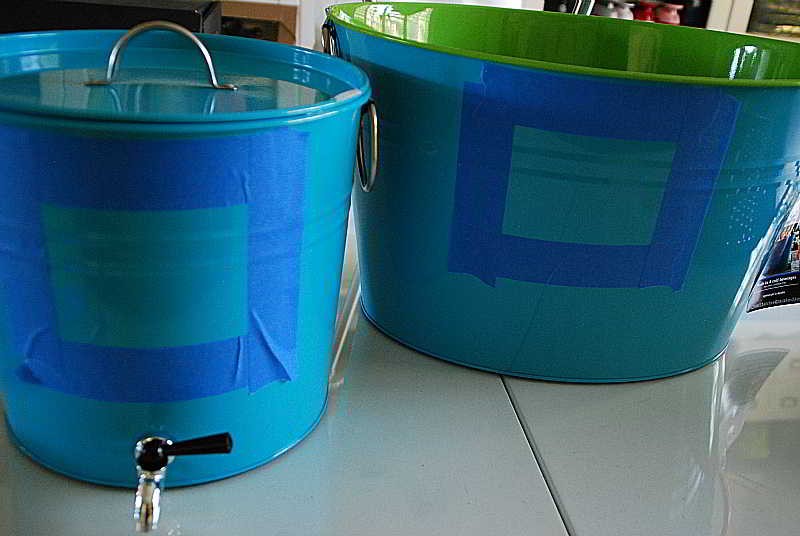 I also was sent some of Plaid's Chalkboard Paint. I thought it might be wonderful to make a chalkboard area where I can change up the labels, depending on the occasion. I used chalkboard markers to write with — they are amazing.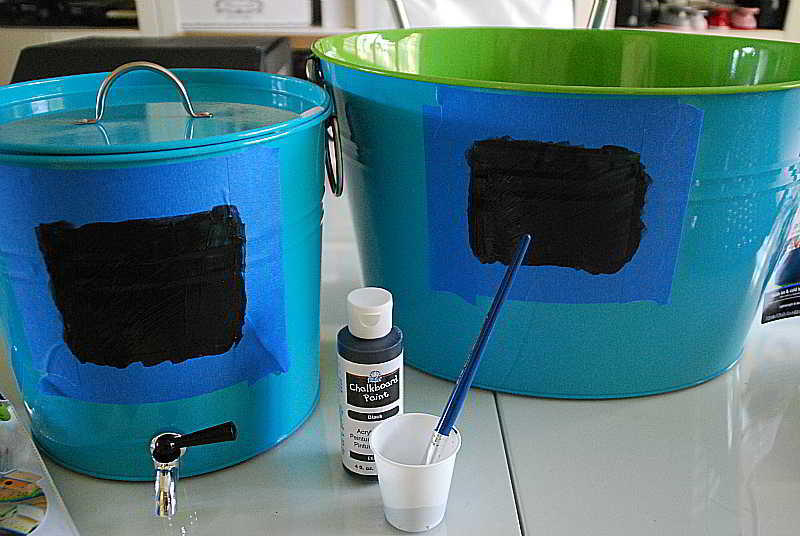 I taped off a square section on each of the galvanized surfaces and then painted them with Plaid's Chalkboard Paint.
Once dried, I used thin tape to tape off a area around the circumference of each of the containers. Once that was taped off, I added a layer of painters tape.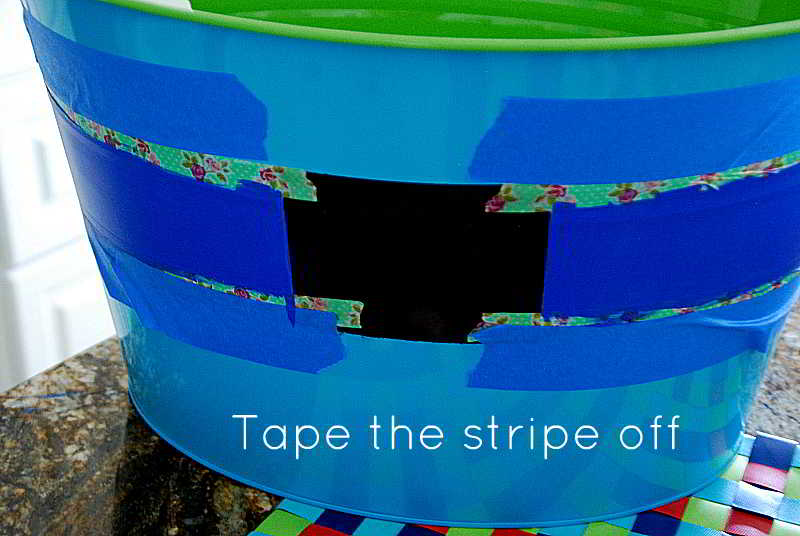 Then I painted the stripes I had taped off. I used different colors that coordinated with some woven placements I also found at Walmart.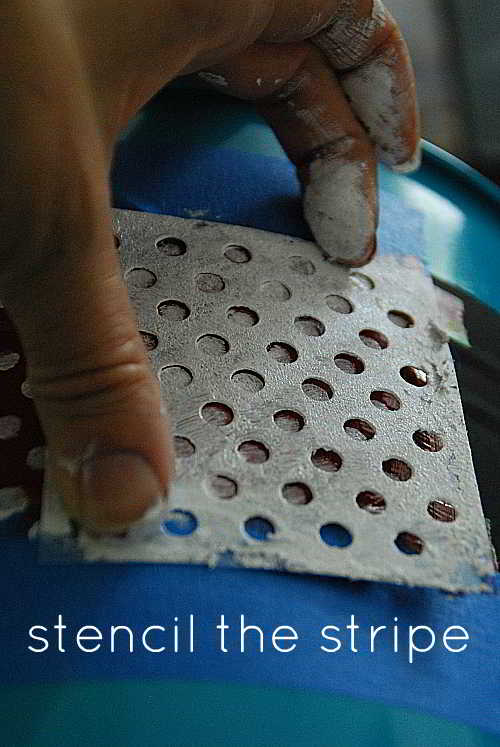 Once that paint was dried, I used the Plaid Polka Dot stencil to add polka dots in white to the border on each surface.
Then I painted around the edges of the chalkboard paint with white paint.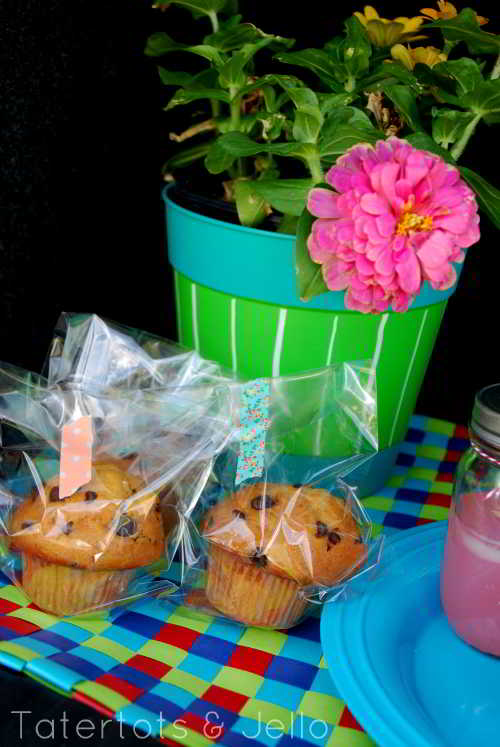 And the last thing I did was I used Chalkboard Paint Pens to write on the chalkboard squares on each surface. That way I can change out the message depending on the occasion!
For the Tailgate Party I layered the back of my trunk with the Walmart woven placements, and then added the metal drink container filled with Raspberry Lemonade, and made up some customized lunch bags which I transported and displayed in the galvanized pail. I also purchased some canning jars from Walmart and used them as drink containers.
I also painted the middle of a plastic flower pot and some stripes for color. A fast way to add color to a party!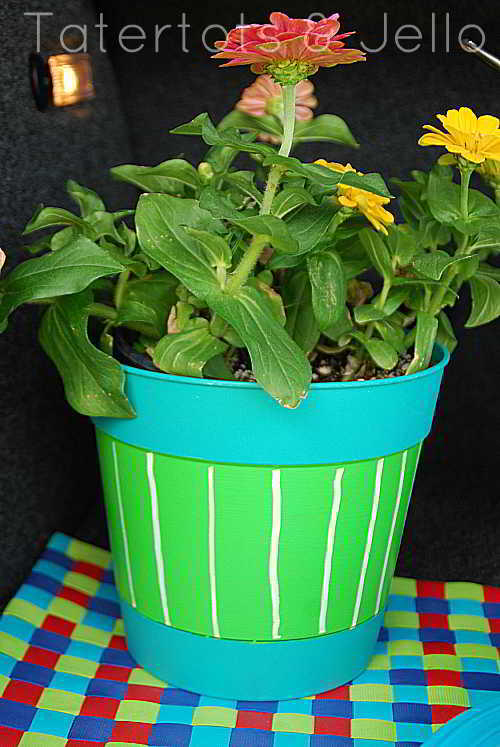 My guests could get their lunches from the back of the car and then bring them over to the picnic blanket for a delicious picnic lunch!!
An easy and a fun idea for a Summer's afternoon!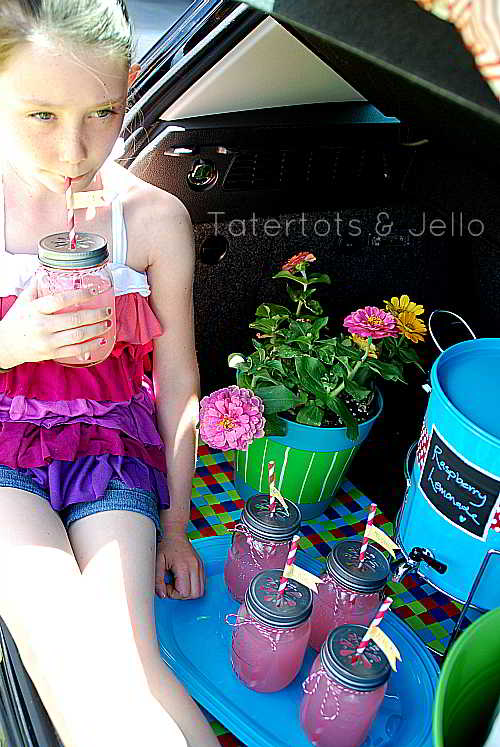 Here are more great ideas:
– Walmart Crafts on Pinterest
You can also follow Plaid on Facebook, Twitter, and Pinterest
And check out some other fun ideas bloggers have made with Walmart's new line of Plaid Products:


Have a Creative Day!!
xoxo

I wrote this post as part of a paid campaign with Plaid Crafts and Blueprint Social. The opinions are 100% mine.