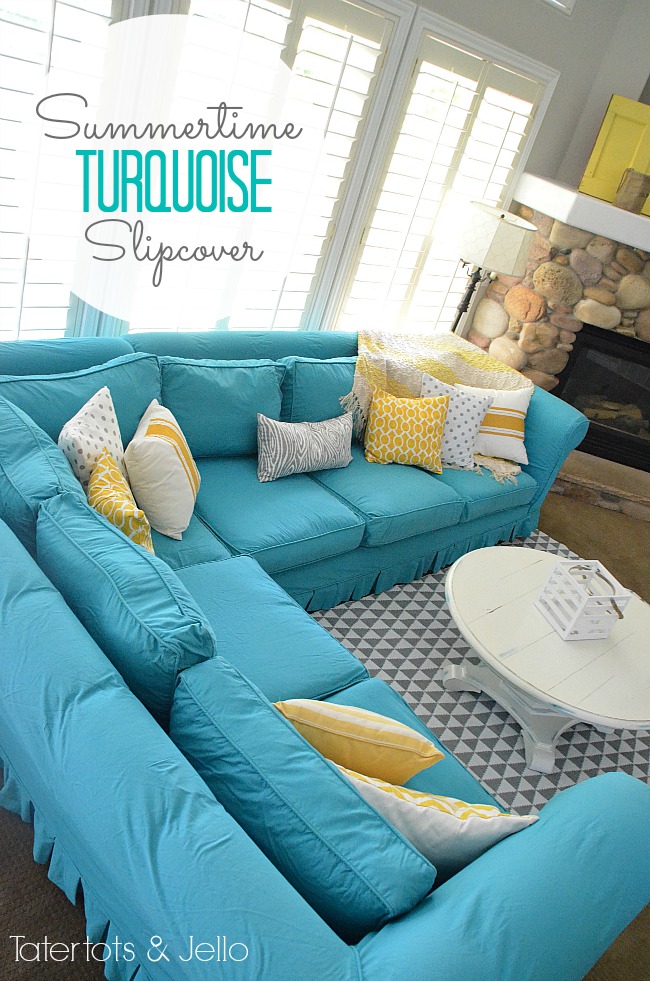 Do you ever get in one of those cleaning moods? I was in one yesterday and while I was at it I took down my Fourth of July stuff and got out Summer! I love having a couple of different slipcovers for our couch. I have a grey one for Winter and a Turquoise one for summer. Here's what the couch looked like before the slipcovers: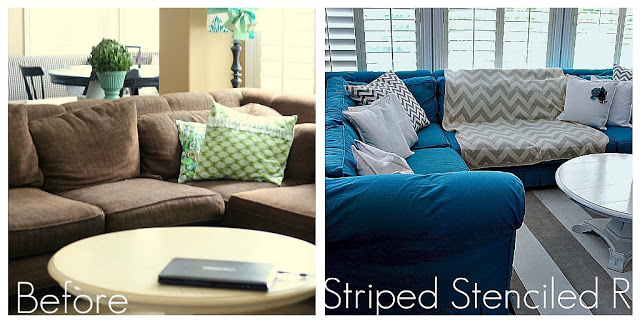 This summer has kind of gotten away from me and I hadn't had a chance to switch out the slipcover.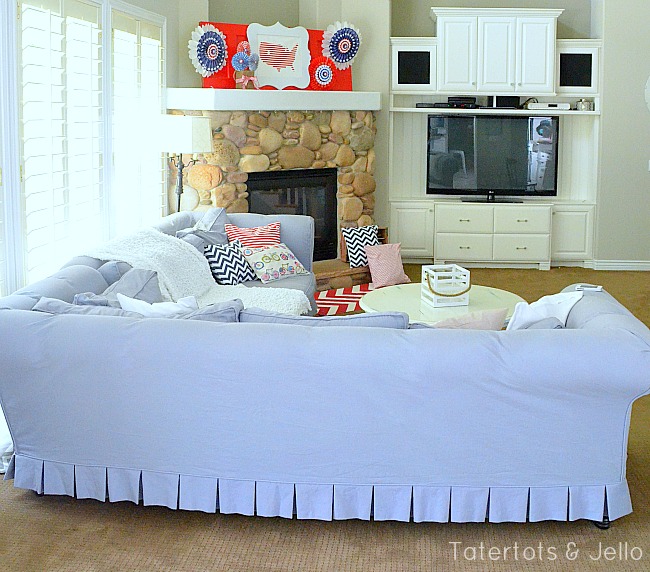 I took the grey one off and switched it out to turquoise. It feels so bright and summery!!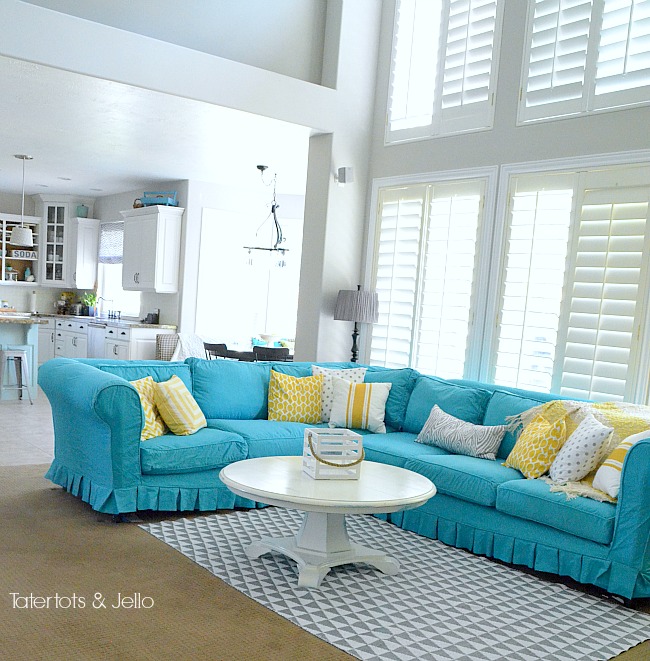 I added some yellow pillows in different prints and some white pillows with grey polka dots. And the Prism Check rug I got a couple of weeks ago. I ordered it from RugsUSA.com when they had their 65% off sale. It was under $100. It's an indoor/outdoor rug so it is really durable.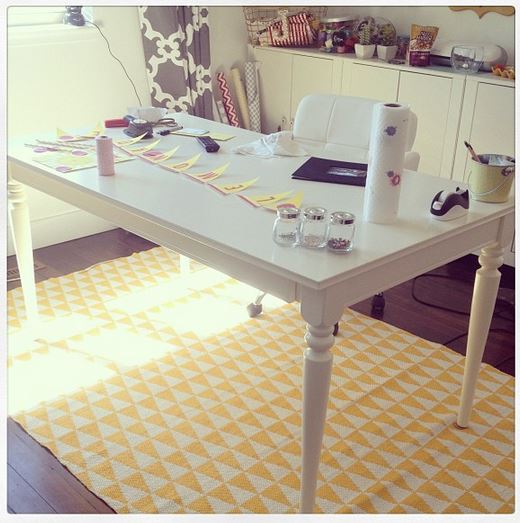 I also ordered one for my #1905Cottage office in yellow.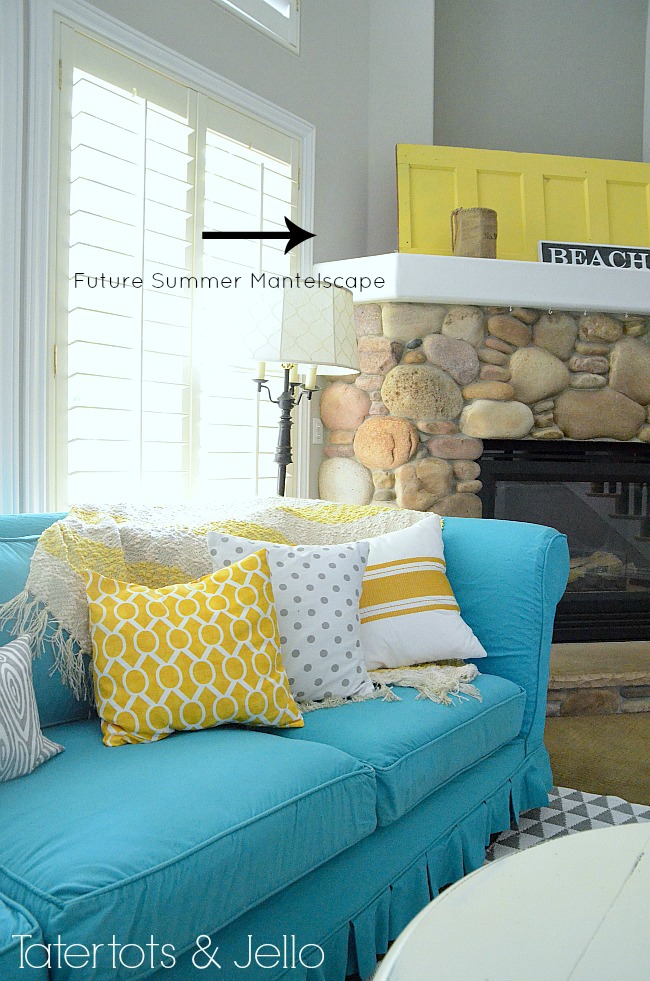 And another thing I did was I took all the Fourth of July mantel decor down and flipped the door from the red side to the yellow side. Now all I have to do is scour my house for some Summery things for the mantel. I also think I will make a bunting. Maybe one kind of like this ruffled bunting I made a few years ago but with brighter colors.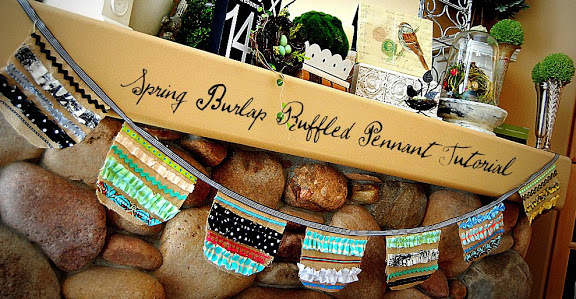 It's so nice to come home to a clean and bright and cheerful house. I love it!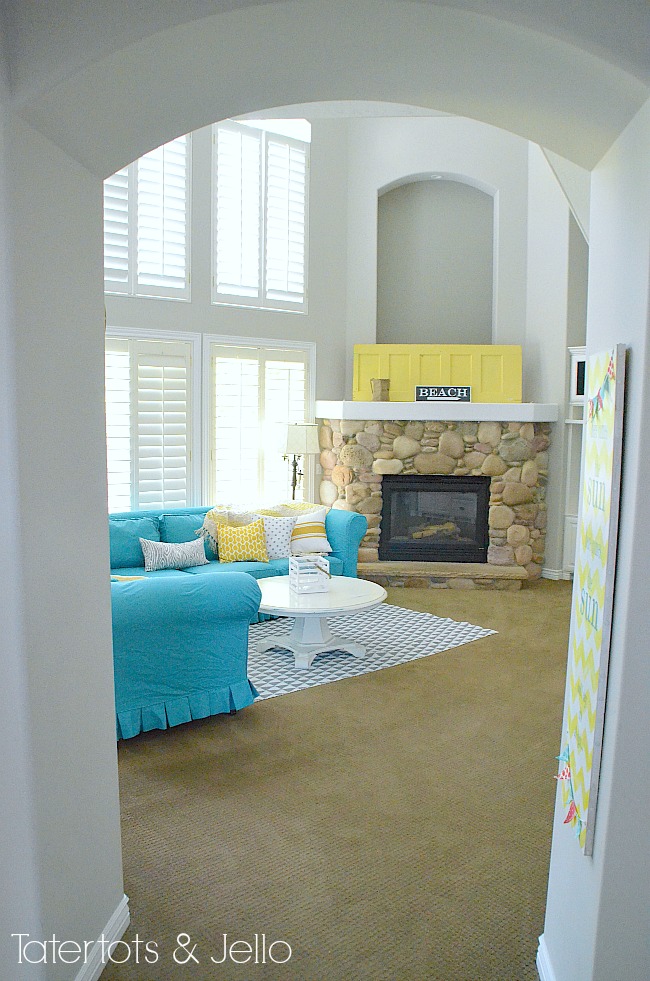 My friend Shelley of Slipcovers by Shelley made the slipcovers for me. I have only been sewing for a couple of years and I knew that project was out of my skill set. She did an awesome job. The slipcovers are super tailored with kick pleats. So if you are in Utah and are looking for someone that can slipcover a piece, be sure to give her a call. She does amazing work! And she also has two DIY Slipcovering DVDs that will show you how to slipcover pillows AND furniture!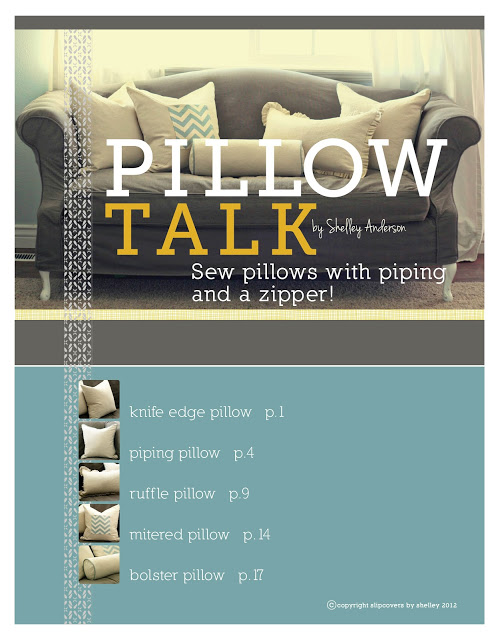 Now I'm excited to get started on the mantel!!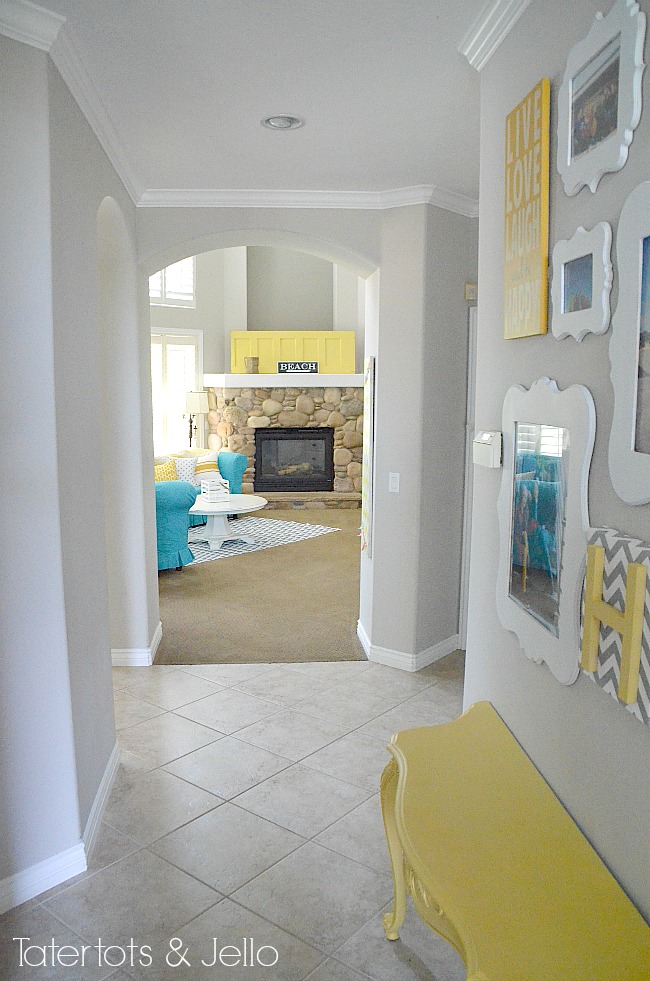 What projects are YOU working on at your house??
Let me know in the comments – I would love to see YOUR ideas.
Have a HAPPY day!
xoxo