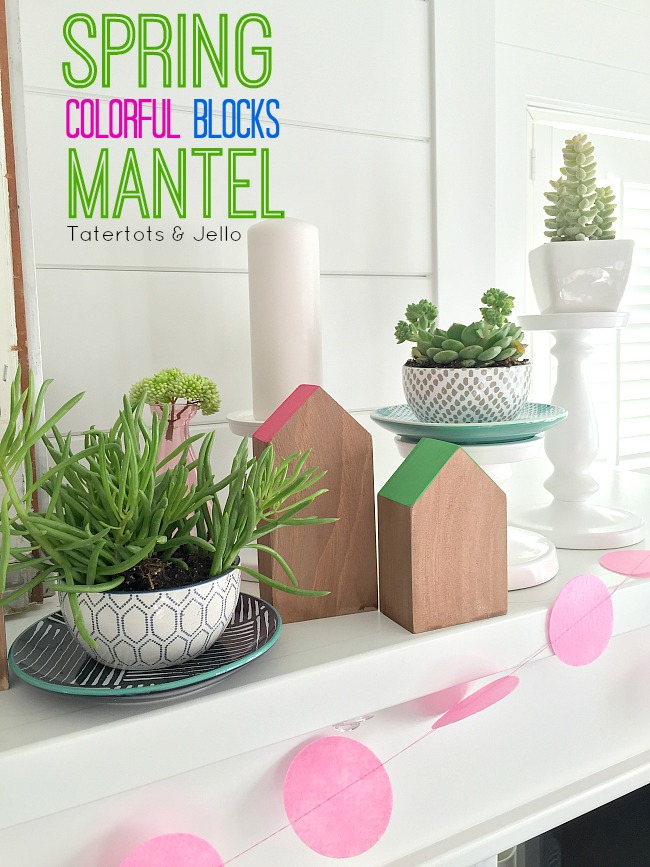 Bright colors make me think about Spring. So when my friend Amy showed me the Pantone Spring 2016 Colors we thought it would be fun to make a project celebrating spring and these vibrant colors. Spring Colorful Blocks and Mantel!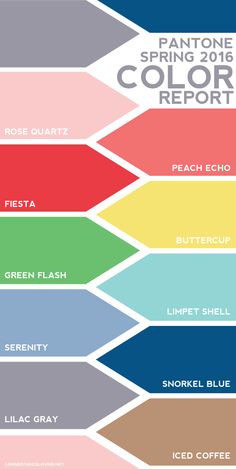 I think the colors look so pretty together!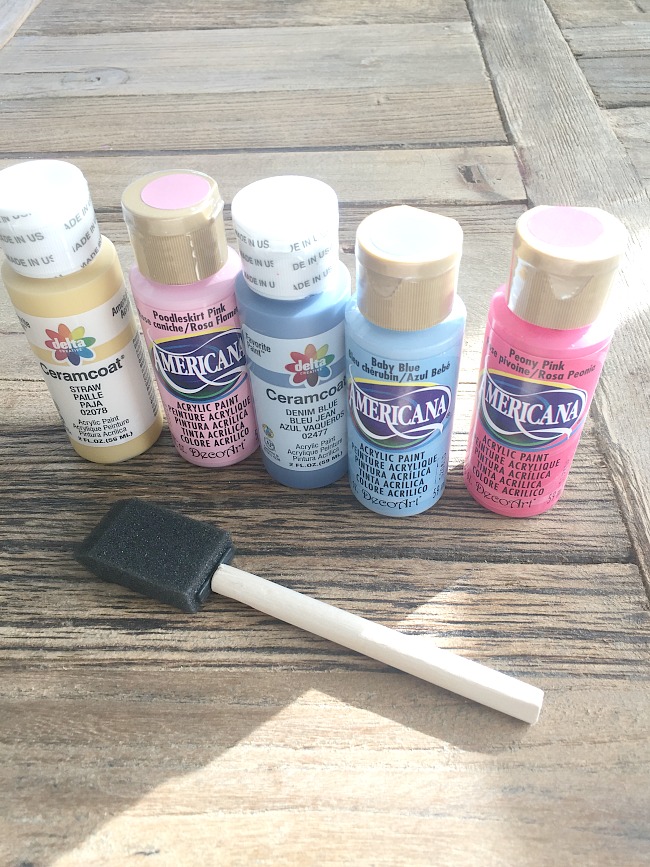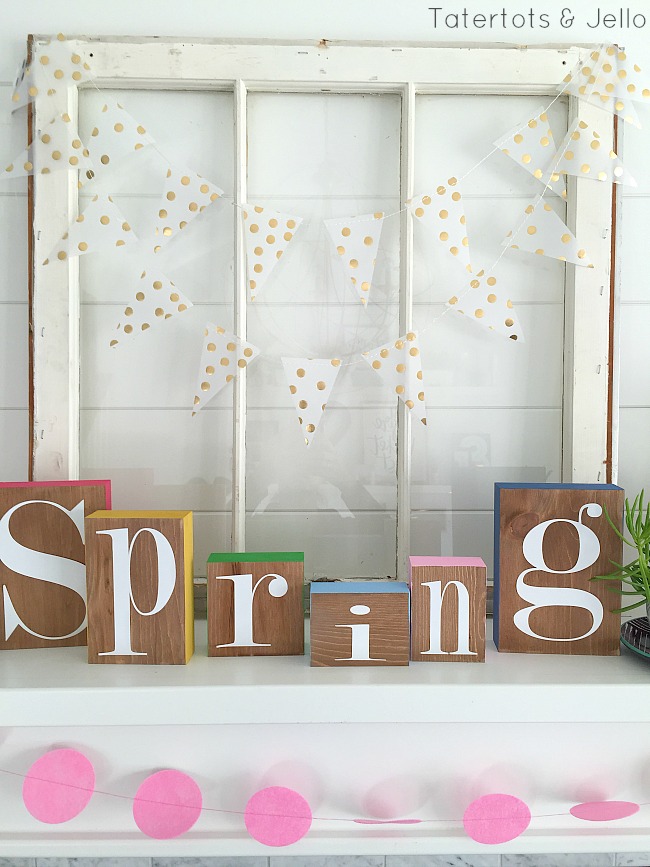 This is what you do to create the blocks: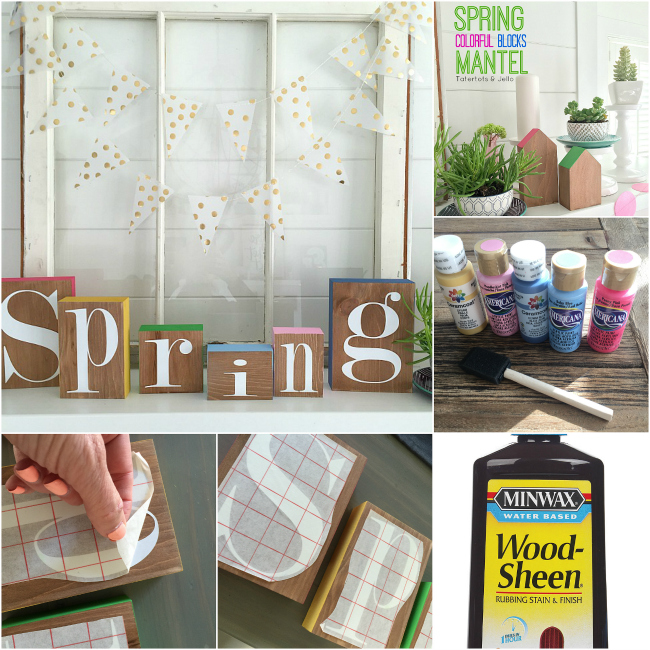 Buy or make some blocks. Mine are from The Wood Connection.
Then use stain to stain the front and back of the blocks. I love Minwax Wood Sheen.
Paint the edges of the blocks with colorful paint.
Let dry and then cut out white vinyl and add it to the front of the blocks.
I love the way the houses look with the stained fronts and colorful sides. You can get the houses at Michaels.
You can also spell out any word you want on your blocks. Some other ideas would be your OLW (word of the year), SUMMER, your last name, WELCOME or any word that has meaning to you or your family!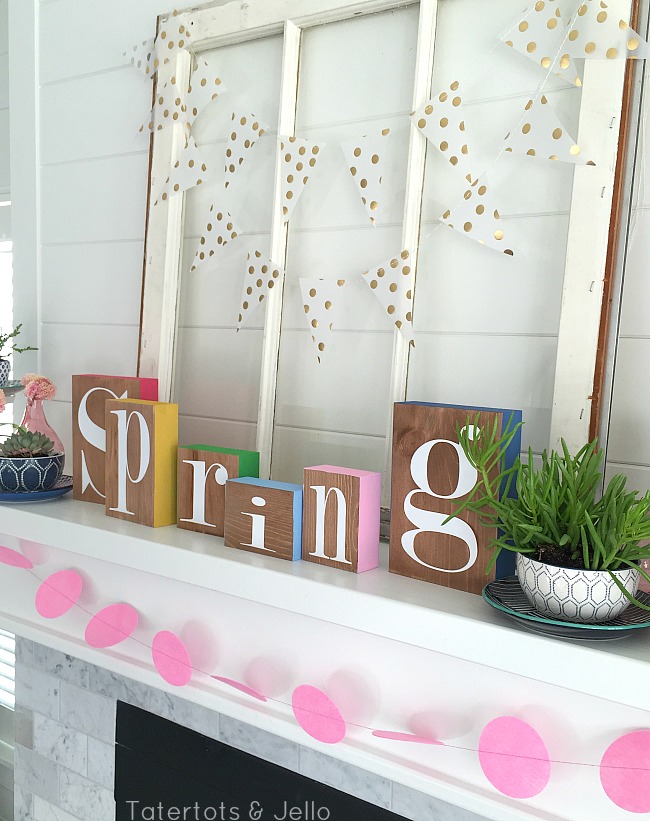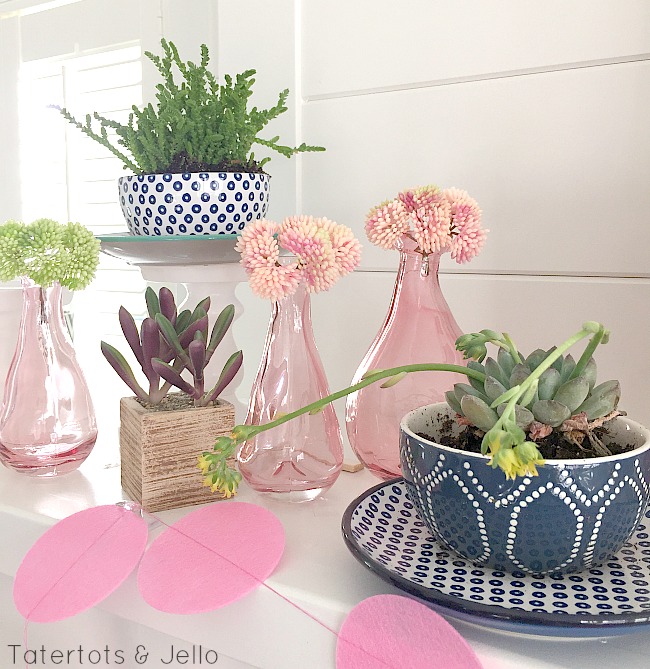 I think the blocks are fun along with the succulents I potted in little bowls and saucers from Target. You can find out more about my Spring Succulent Mantel.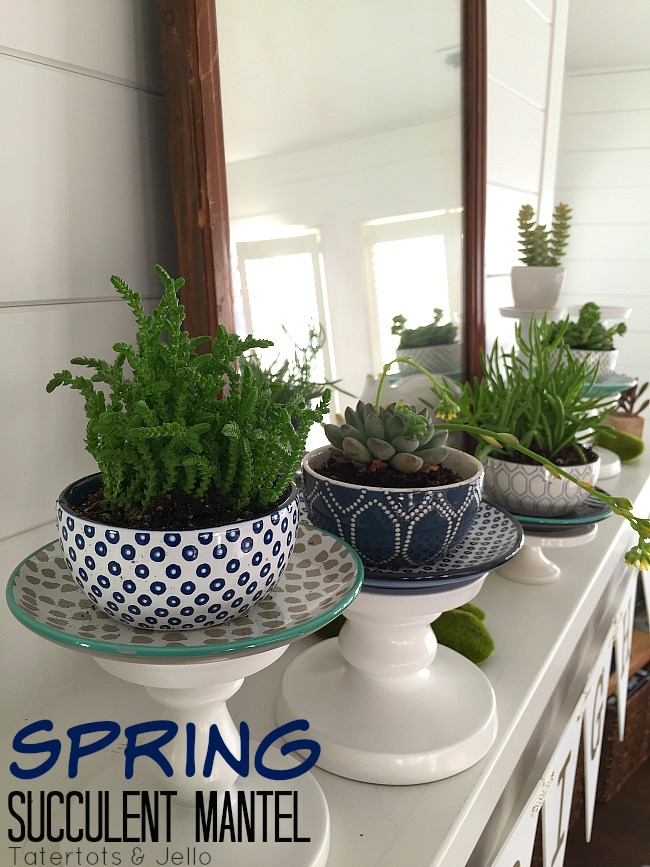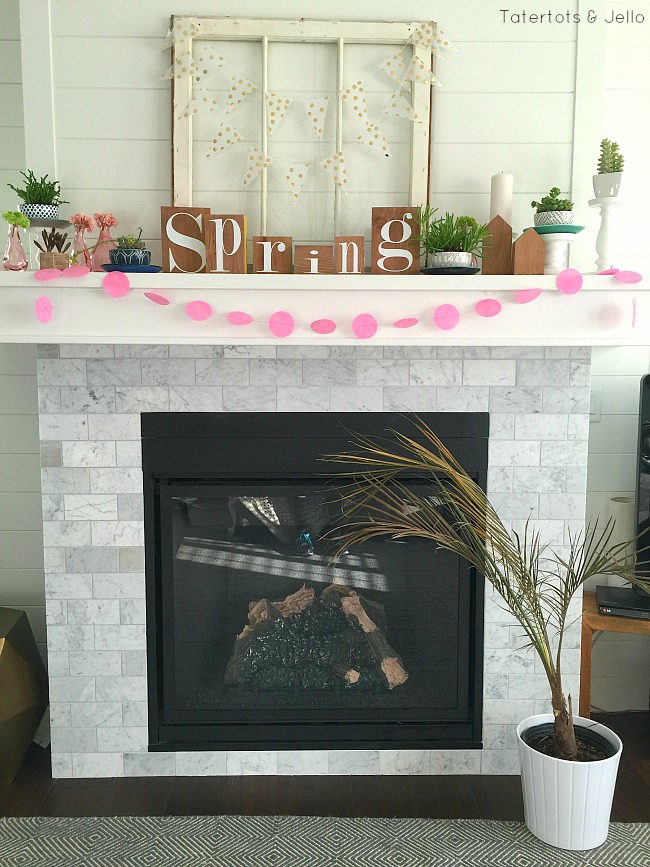 Are you excited to decorate for Spring??
What projects are YOU working on??
Let us know in the comments!
xoxo