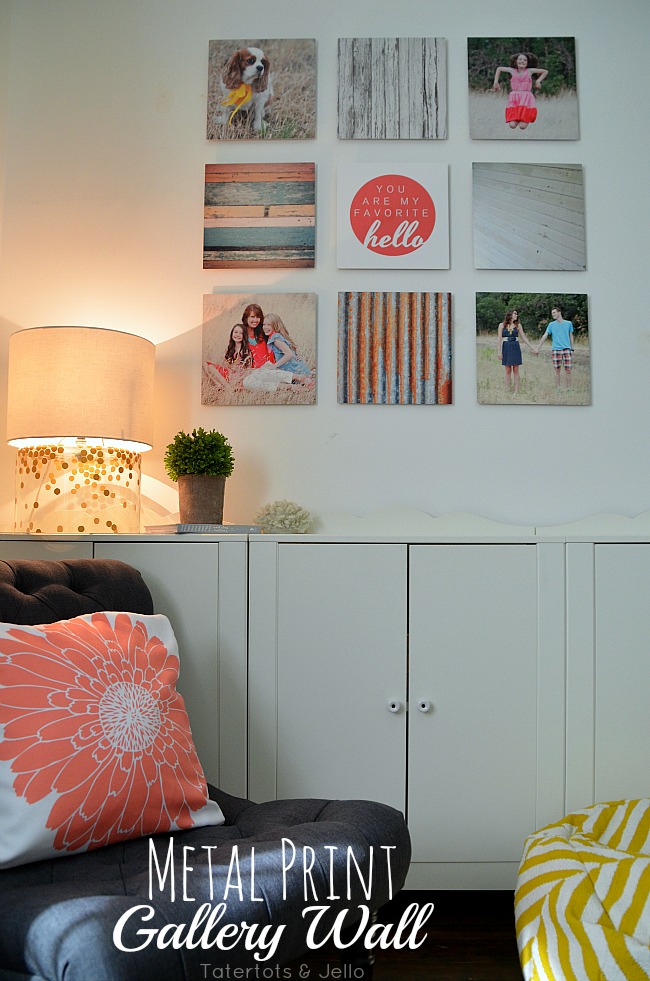 I absolutely love gallery walls! There's something so fun about creating a wall around the special people in your life. I have found that sometimes it's tricky to get the spacing of frames all figured out and straight. So when I heard about Shutterfly's Design-A-Wall, I was blown away with how easy it is to create a perfect wall. There are more than 45 different configurations – perfect for any wall. I just had to try it!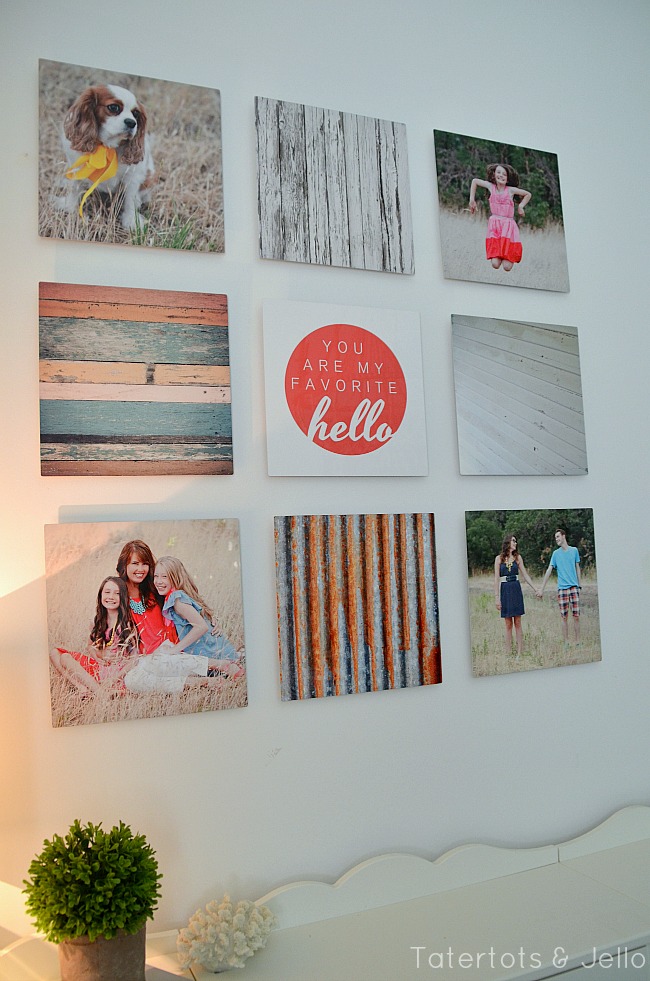 It's super easy to choose a picture grouping based on your wall size, order your prints (in a bunch of different finishes and styles), and hang them! Here's what I did — and I'll share the free "You Are My Favorite Hello" printable with you, too!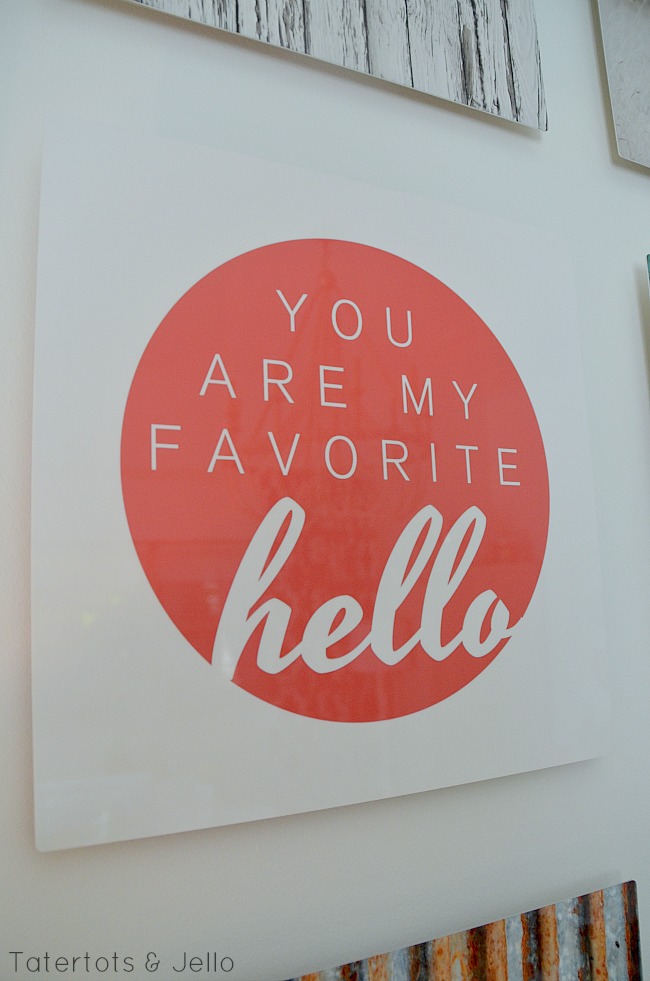 And I'm so thrilled to be giving away a $200 credit to Shutterfly. Be sure to enter!!
This post is brought to you by Shutterfly.
Here's how easy it is to create a perfect wall – in only three easy steps:
1. You choose the configuration you want and the wall art material. I chose metal prints.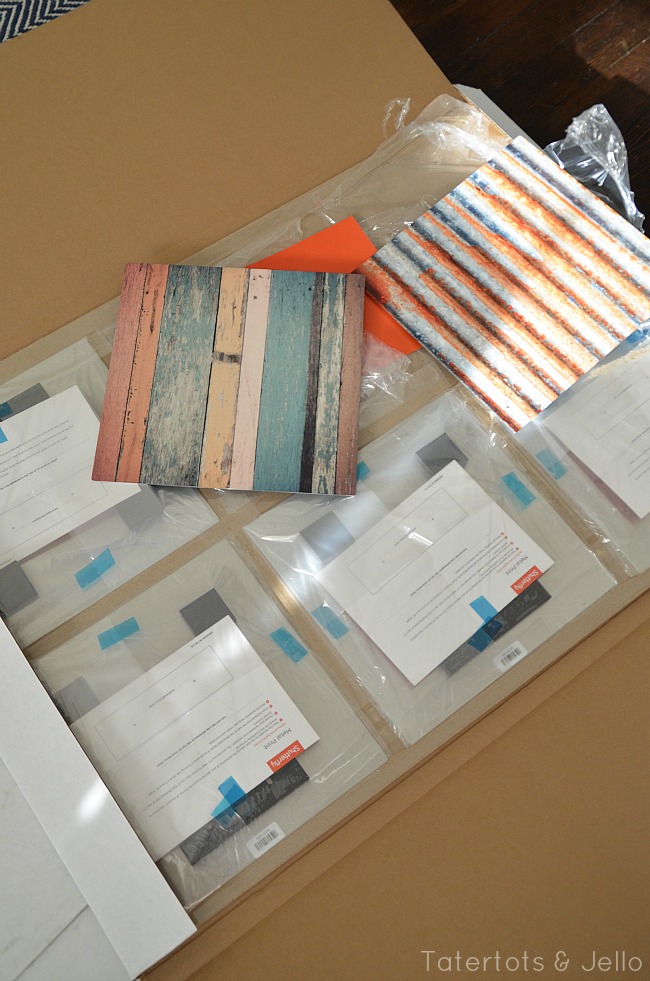 2. Then you select the photos you want in your arrangement. Shutterfly creates your kit and sends it to you.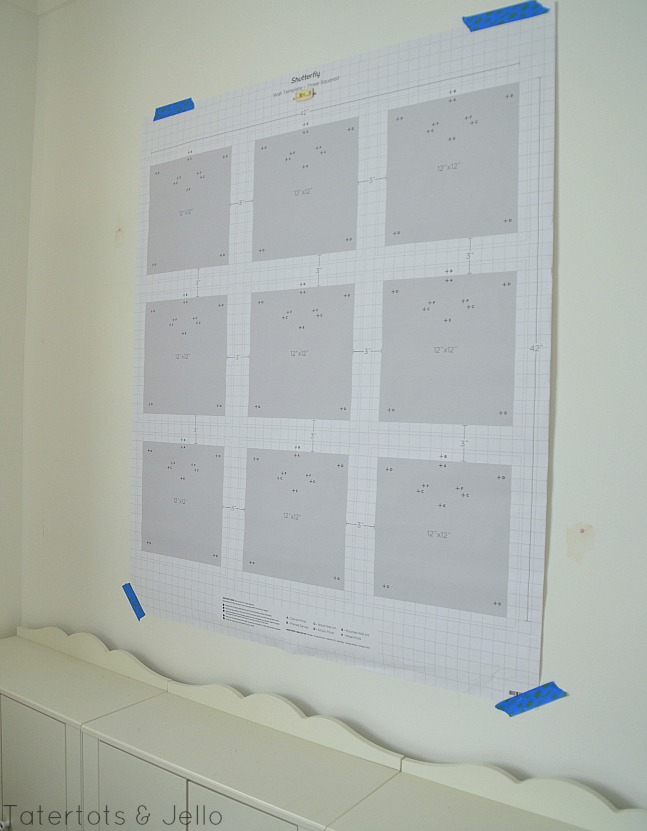 3. Once it arrives, everything is included that you need — including a template and a level. You hang up the template and the template shows you where to place your nails, which correspond to the hangers on the back of your art. I hung mine with command strips. All I had to do was mark the spots where the command strips would go with a pencil and attach the command strips to the wall. It was so easy!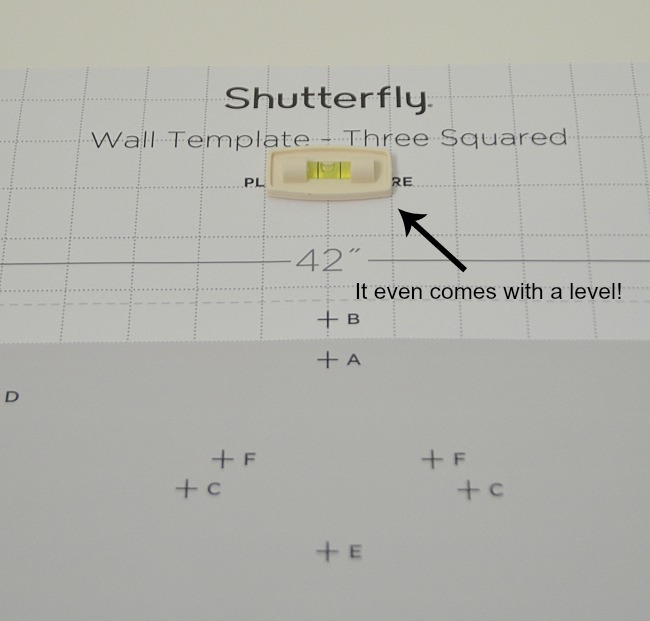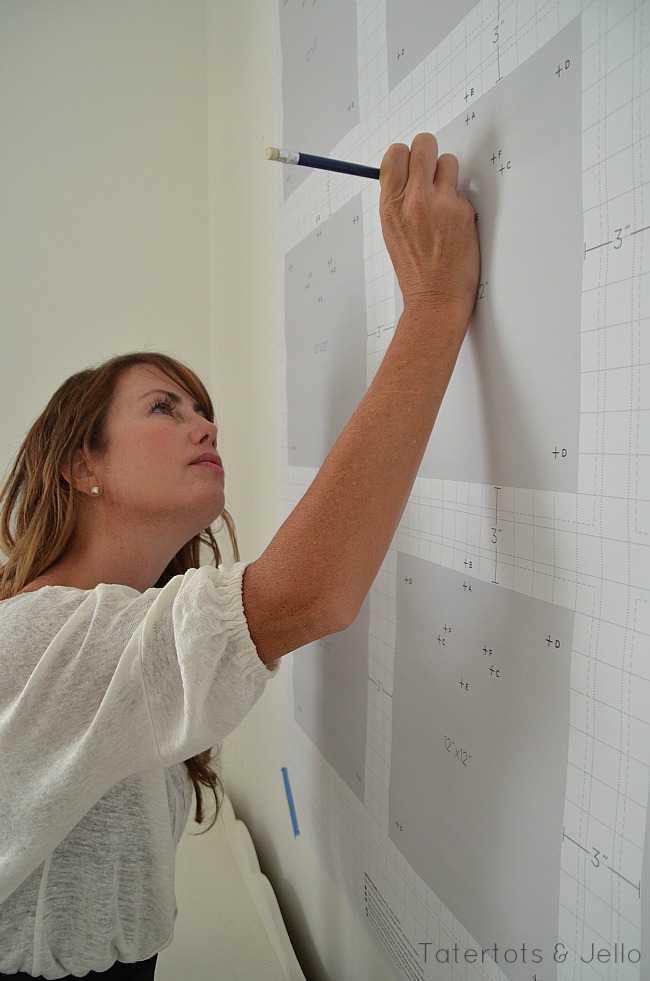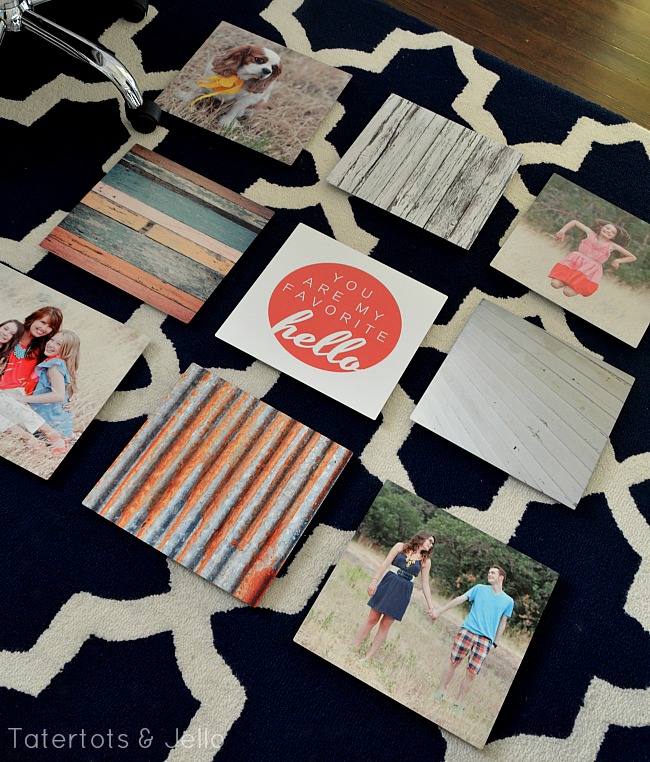 Then just remove the paper template and hang them on the wall! (I laid them out on the floor to make sure I had everything where I wanted it first.)
Here's the printable: just right-click this link or on the photo below and choose "Save Link As" to download a high-resolution image for printing at home or at Shutterfly!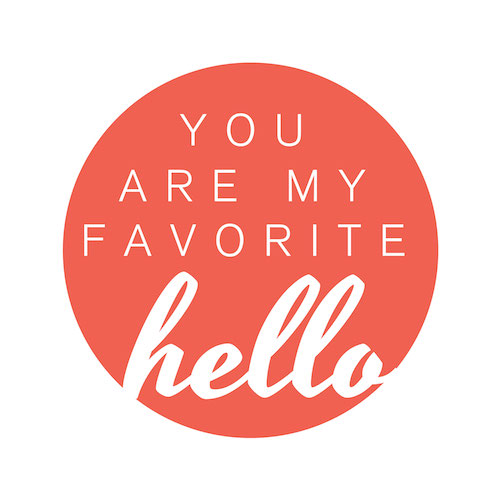 * * * * *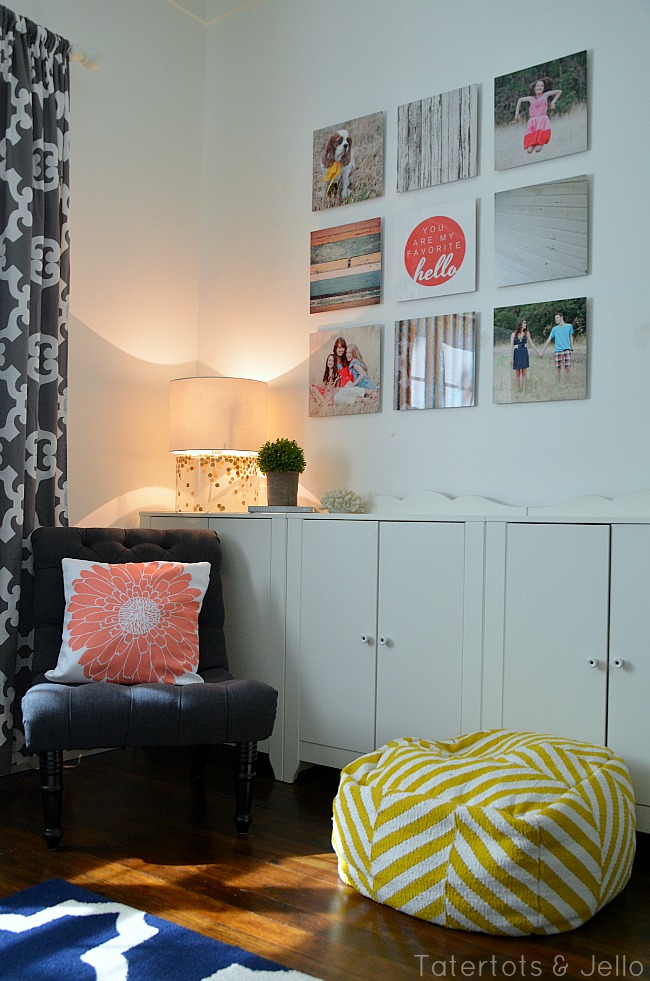 I just love the way it turned out!!
Also Shutterfly has a special right now – SAVE 40% ON EVERYTHING Enter code: LABORDAY40
* * * * *
And now I get to give away a $200 credit to Shutterfly. YAY!
Here's how to enter:
Head over to Shutterfly's Design a Wall and leave a comment here telling me what configuration YOU would choose for your wall!
You will love Shutterfly's Home Decor Items!
Shutterfly on Pinterest (Be sure to follow them on Pinterest – awesome ideas here!)
Shutterfly Home Decor on the Web
Shutterfly on Twitter (@shutterfly)
Have a Creative Day!!
xoxo
This is a sponsored post on behalf of Shutterfly and as part of the Mom it Forward Blogger Network. I love Shutterfly and am excited to be a Shutterfly blog ambassador. See my disclosures.