As I mentioned back in November, with four kids I've had plenty of messes.
And winter (and winter into spring) seems like non-stop mud and snow tracked into the house.
I'll share a story in a moment, but
Thanks to Clorox I'm giving away a $100 prize pack
… and you can win $15,000 for sharing YOUR messy moment at BleachItAway.com.
(And get a 50-cents-off coupon!)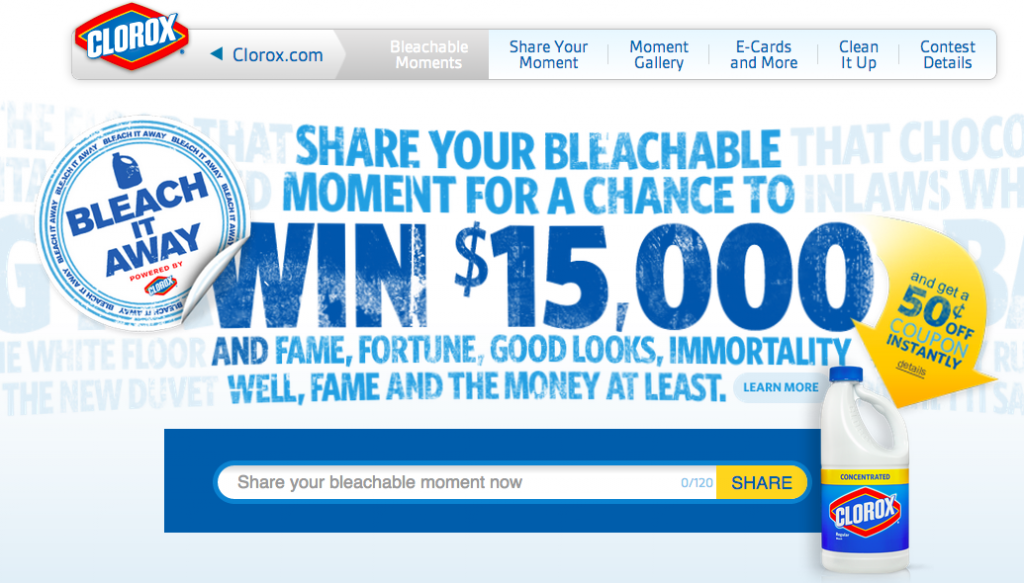 Clorox has invited everyone to share their "bleachable moment" — and wants to reward you for sharing (and surviving) them.
When you share your bleachable moment, you'll get a 50-cent-off coupon –and be entered to win $15,000 (the grand prize)
or a $50 VISA gift card (one every day of the promotion).
I'll tell you a little more after the break, but if you can't wait, just visit www.bleachitaway.com to get started!
I had such a great time working with Clorox in 2012 and hearing YOUR messy moments!
In November, I promised I'd share a special giveaway … but first,
here's my most recent messy moment!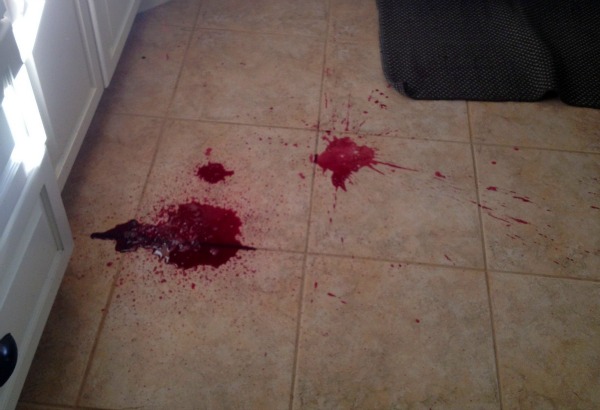 No, there were no grisly incidents in the kitchen — it's grape juice.
And it's grape juice spilled all over the kitchen!
We were cleaning out the fridge, and we found a jar of home-made grape juice.
It was in a Mason canning jar — and the lid was stuck on tight.
My daughter was prying the lid off, and it came off all of a sudden.
The grape juice in the jar spilled through the open drawer,
and onto the floor,
and splashed onto the white cabinets.
Luckily our Clorox cleaning wipes got it all mopped up (and we acted fast enough to keep it from staining the grout and the white cabinets).
* * * * *
Now, here's how you can win a
$100-value prize pack from Clorox!
It includes a $50 gift card, and a gift basket of cleaning supplies such as sponges, gloves, Clorox pens, Clorox wipes and more, valued at $50.
Just follow the directions in the widget below!
I know you must have moments even messier than mine — so head on over to www.bleachitaway.com to share them!
xoxo

I'm being compensated by The Clorox Company to talk about life's messy moments as part of the Bleach It Away Program. See my disclosures here.