This post sponsored by Clorox.

I love the holiday time with family — and I'm visiting with my family this Thanksgiving weekend! But lots of nephews and nieces together means some messy moments.
(They're running around the backyard as I write this, getting in the mud and dirt despite my protests. I asked them what they were doing, and the answer involved Lego characters, Harry Potter and possibly a My Little Pony, but I lost the story's thread pretty early on.)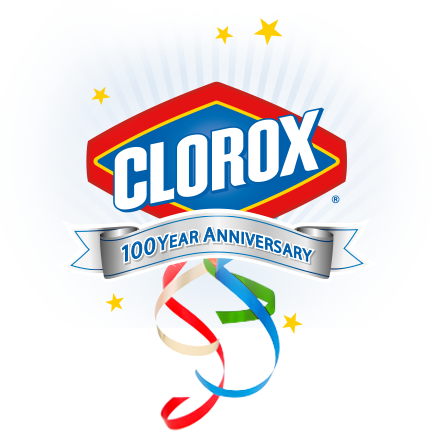 Today I'm sharing a holiday messy moment, and show you how you can share your messy moments here (and on bleachitaway.com) to win Amex gift cards/Clorox prize packs!
In my family, my kids and my sisters' kids range in age from 1 to (almost) 20. That's a wide age range; still, with that many kids going in different directions, every single Thanksgiving there's some spectacular mishap. We miraculously avoided it this year, but as you can see (above) we had a lot of messy moments throughout both meal prep and cleanup. My husband decided to make a few extra pies — like six — so he had a lot of cleanup work to do.
Two years ago, all of the nieces and nephews managed to spill cranberry juice all over my mom's slipcovers. Cranberry juice, all over every single slipcover. But Clorox bleach miraculously saved them, and my mom was very happy they survived. You can see them in the watching-football-while-waiting-for-dinner picture below: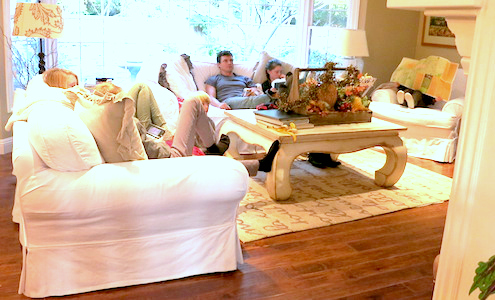 But it didn't stop at Thanksgiving. Last year we had kids who got cranberry sauce, raspberry jam, and sparkling red grape juice on my mother-in-law's white Christmas tablecloth. Again, Clorox saved the day, but I'm about to make them eat with Dora the Explorer placemats underneath their settings until they're 40 years old. I'm hoping this year's festive Thanksgiving table setting survives without major damage: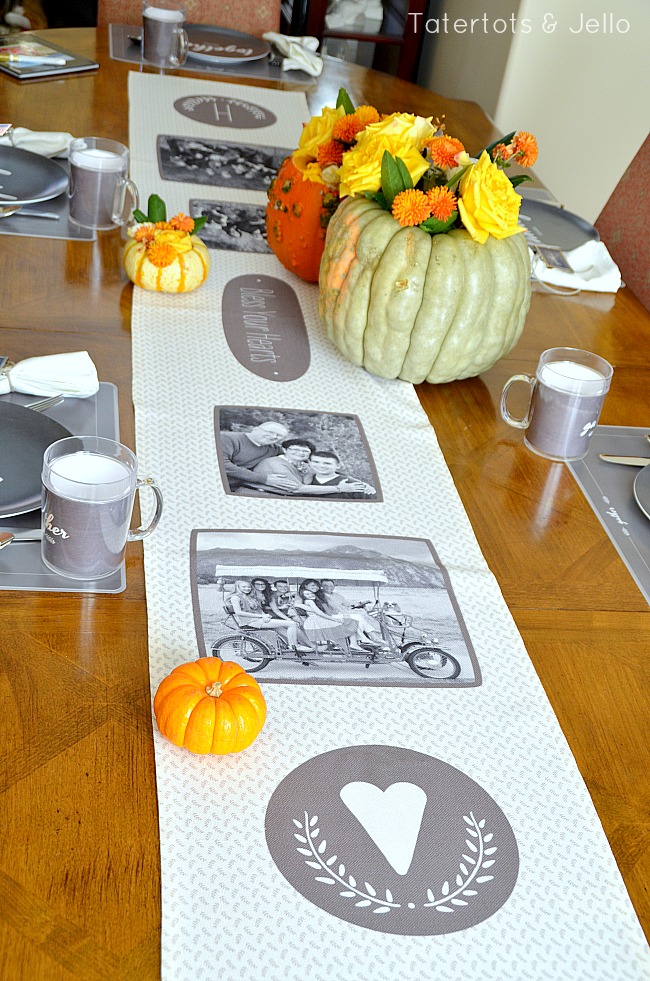 This year the youngest few, while well-intentioned, have managed to cover themselves all of the trimmings and more. Luckily, we had a second set of outfits at hand and quickly threw their stained festive outfits in the wash. (My mom's laundry room is conveniently located just off the kitchen.)
My husband wants me to tell the messy Christmas story of our dog who used to eat tinsel, but I'm not going to. Your mental images are probably graphic enough without me sharing the rest of that story. There were a lot of messy moments when we had that dog.
What's your most messy moment? What do you most wish you could bleach away?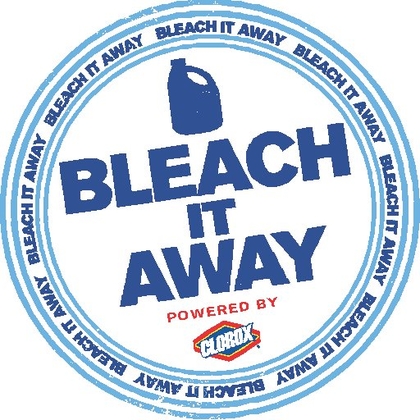 Visit Bleach It Away (powered by Clorox) and enjoy some fun (or cringeworthy) messy moments. Plus, find step-by-step cleaning how-tos as well as more fun stuff like e-cards and … yes, greetings from the Clorox holiday carolers you can send your friends! Share your messy moments and you can get not only a 50-cent-off coupon, but also you can enter to win big cash prizes. And help others win by voting on your favorite messy moments!
* * * * * * *
Share your holiday messy moments here on Tatertots & Jello
and you could win
one of four Amex Gift Card/Clorox Prize Baskets!
Grand Prize: $300 Amex Gift Card and Cleaning Prize pack worth $100 including buckets, scrub brushes, gloves, sponges, kitchen towels, Clorox products, etc.
First Prize: $150 Amex Gift Card and Cleaning Prize pack worth $100 including buckets, scrub brushes, gloves, sponges, kitchen towels, Clorox products, etc.
Runners Up (2): $100 Amex Gift Card and Cleaning Prize pack worth $50 including buckets, scrub brushes, sponges, kitchen towels, gloves, Clorox products, etc.
What holiday messy moments do you wish you could bleach away?
Use the inlinkz tool below to share them
and you'll be entered to win one of four prize baskets, thanks to Clorox!
(You can link up blog posts, Facebook posts, tweets — anything you've shared with a link. Use the #BleachItAway hashtag and link up below!)
xoxo

I received information about Clorox's Bleach It Away campaign and am sharing my messy holiday moment for the chance to win prizes from Tatertots & Jello and Clorox. You can find out more information about this campaign at www.BleachItAway.com. There you can enter your messy moment for a chance to win $20,000 and get a coupon for Clorox® Regular Bleach.
Open to US Residents age 18 and up, no purchase necessary. See my disclosures.