This post is sponsored by Princess Cruises. All opinions are my own!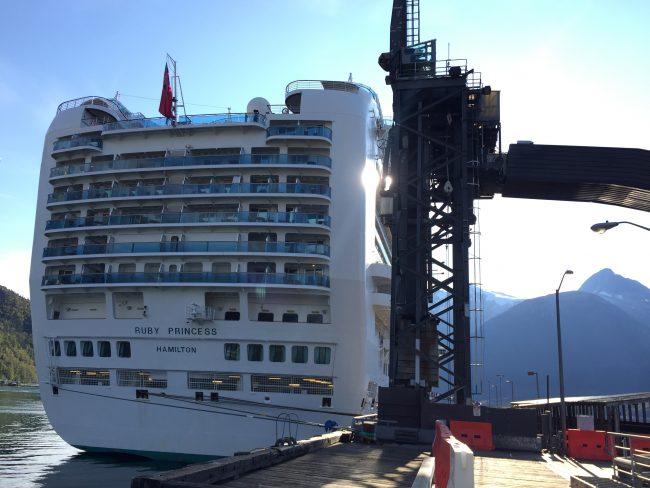 Princess Cruise Alaska – Things To Do Off the Ship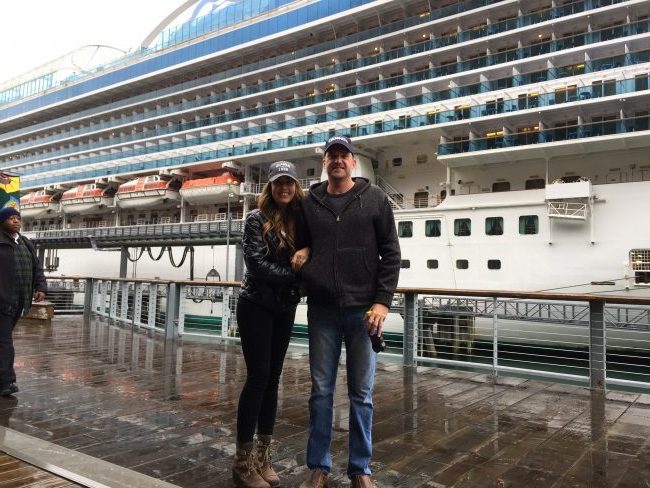 You might think "cruise" and imagine never getting off the ship. Yes, there is SO much to do onboard and it's super fun! But the excursions were some of favorite memories from our Alaskan Princess® Honeymoon Cruise! We stopped at three gorgeous, colorful and amazing Alaskan towns – Juneau, Skagway and Ketchikan. We had never been to Alaska before so were SO excited to explore!
Princess Cruise Alaska – Things To Do Off The Ship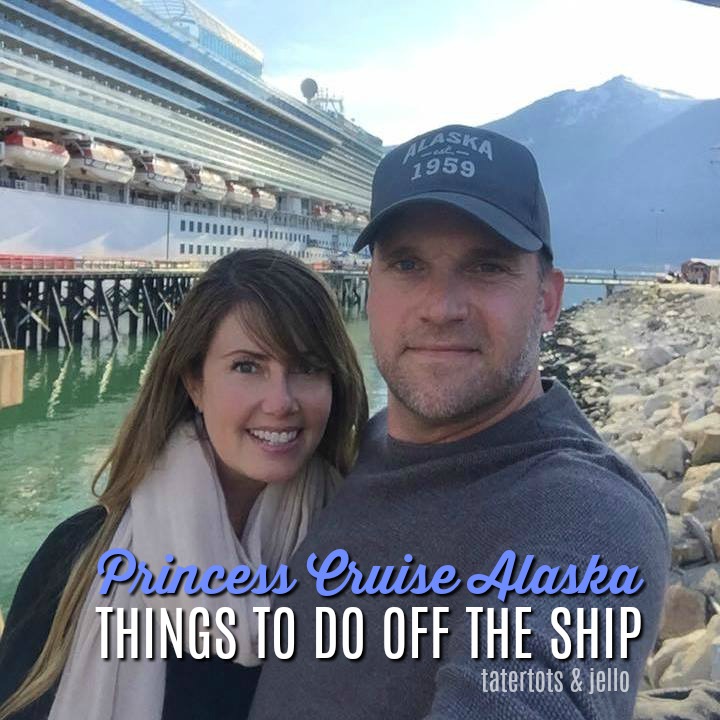 After you book your Alaskan cruise, be sure to pour over the HUNDREDS of shore excursion options! There is something for EVERYONE – sightseeing, adventure, exploring wildlife and nature. You can book your shore excursion with Cruise Personalizer® from approximately 180 days before travel, and up to 5 days before you depart. Learn more about Princess Cruise ports and excursions.
Here's what chose for our shore excursions!
We were booked to go on a helicopter ride over the glacier but it started to snow and was cancelled. So we explored Juneau during the morning. It was beautiful! We climbed up over the town and walked along all of the colorful houses. Then for lunch we had fish tacos at Twisted Fish. The fish was SO fresh. It was delicious!!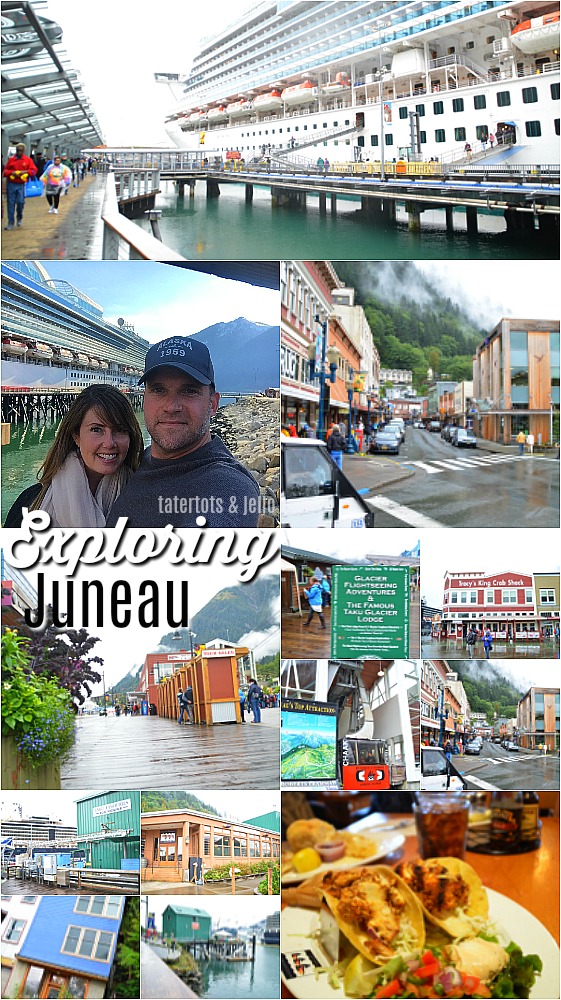 Juneau – Sunset Whale Watching Excursion
A few of the fun excursions we went on were the Juneau Whale Watching Tour. The guides were so knowledgeable about Alaskan wildlife and I found out that they name all of the whales and they can recognize each one by different markings. We also went by a GIANT group of sea lions. We saw so may whales PLUS we had the most delicious buffet dinner. It was amazing!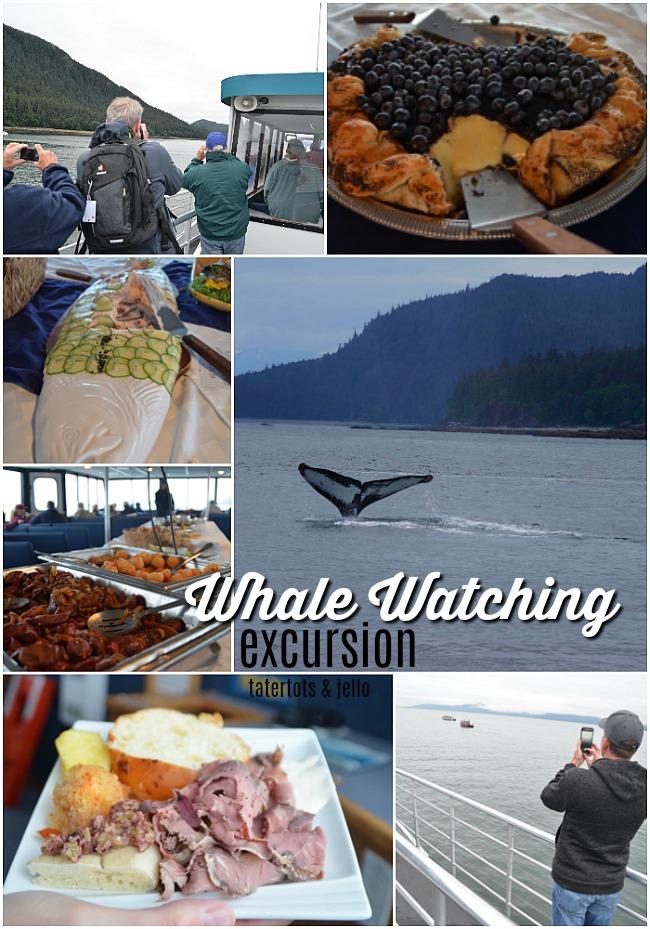 Princess Cruise Alaska – Things To Do Off The Ship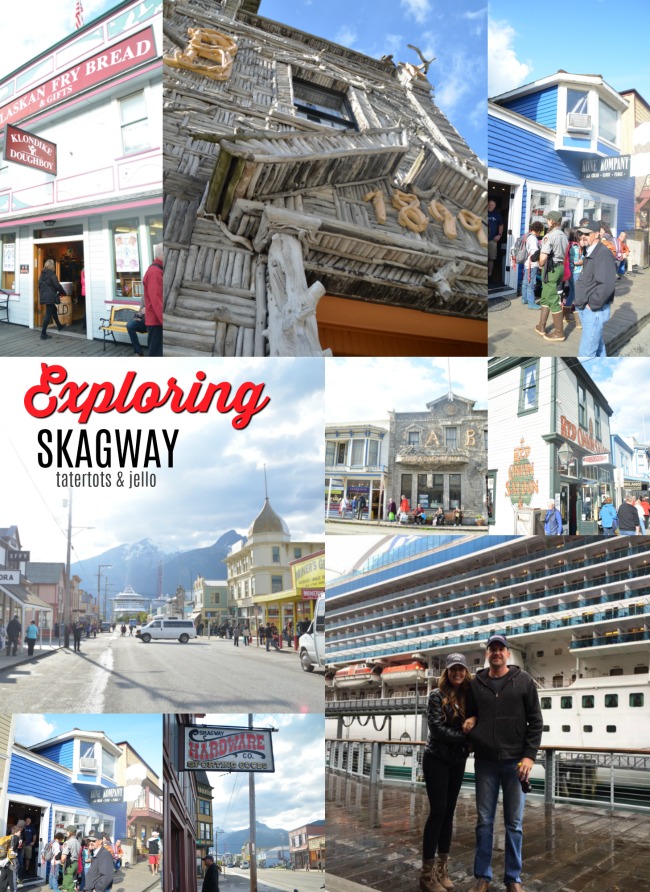 Skagway is a very small town but I felt like it's really on-the-rise. There are so many cute shops and businesses popping up. There was a new brewery going in as well as cute ice cream shops and a shop that sold sweet fried bread. The main street was just adorable! Some of the fun excursions in Skagway are dog-sledding adventures, the Whitepass Train, Klondike Gold Rush State Park and the Davidson Glacier.
Skagway – Whitepass Summit Excursion Train Ride
In Skagway we went on the Whitepass Summit Excursion. This forty mile round trip excursion climbs from tidewater at Skagway to the Summit of the White Pass – a 2,865 foot elevation. The fully narrated tour passes through two tunnels, over sky-high trestles and cascading waterfalls. During the train ride the guide told us all about the history of that region during the gold mining days. It was incredible to hear how dangerous it was to build the train tracks up over that summit so gold miners could get to the gold mining fields. They literally hung over cliffs tied up with rope. The train takes you into Canada. After the train ride we went to a mining town reenactment called Liarsville. Everyone at the mining town was dressed as they had been during the gold mining days. They served us fresh smoked halibut, accompanied by all the fixings like salads, baked beans and cornbread. It was so fun! Some Juneau excursions include Mendenhall Glacier Tour, Whale Watching and Salmon Bake, Helicopter Icefield Excursion, Dogsledding, Kayaking, Gold Mining and Panning. There are so many to choose from!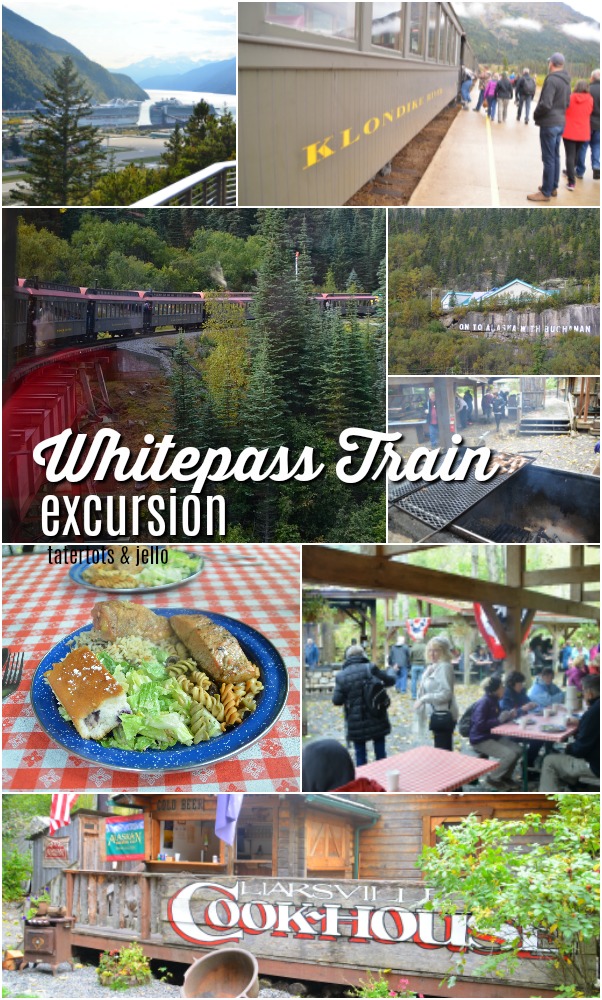 Princess Cruise Alaska – Things To Do Off The Ship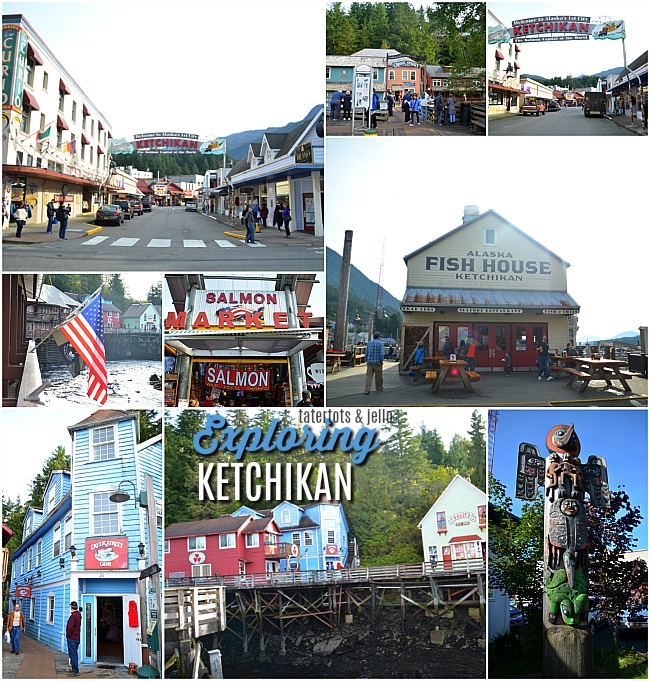 In Ketchikan we explored Creek Street which has quite a notorious history. Apparently it was a well-known brothel back in the day. The buildings have been lovingly restored. The museum at Dolly's House gives you a glimpse into the bawdy ways of frontier life, though Ketchikan's red-light district wasn't shut down until 1953. There were also some amazing totem poles in Ketchikan. Legends of a different sort are recorded on totem poles. Boasting the world's largest collection of Northwest totems, Ketchikan offers plenty of places to see these fascinating works of art. Among some of the off-shore Ketchikan excursions is the lumberjack show which sounds really awesome! Some of the Ketchikan excursions are the Mistry Fjords National Monument, Ketchikan Rain-forest, Potlatch Totem Park, Bering Sea Crab Fisherman Tour!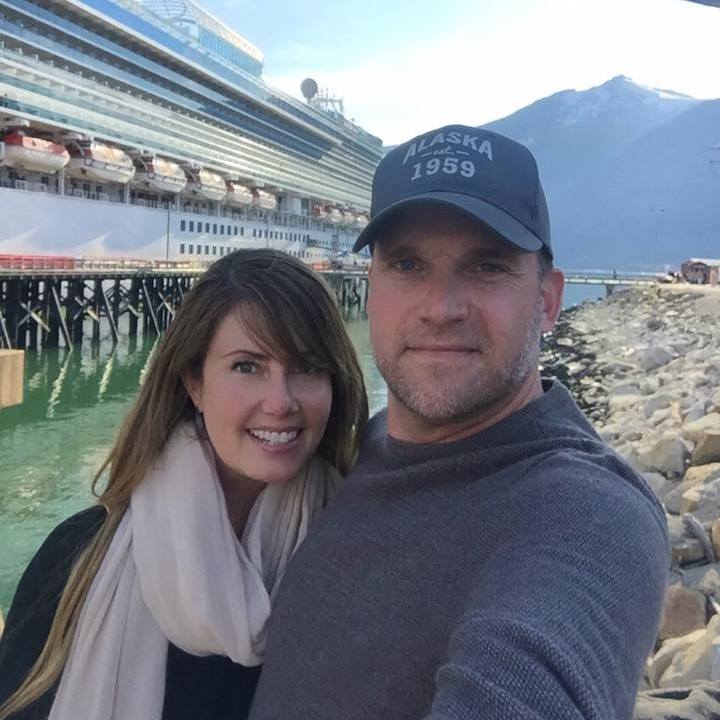 Also, the ship bartenders are like hidden concierges. They are an excellent source of additional cruise excursion tips or advice on ports. They learn the best and the worst while talking to passengers every day. And, many crew members have been to the ports multiple times.
And I just found out about Princess Cruises Ocean Medallion program. This November, Princess will debut Ocean Medallion – a free, wearable device that facilitates extraordinary guest vacation experiences to make cruising more personal and simple than ever before. The Medallion holds your unique digital identity which is encrypted and communicates with thousands of sensors on-board and in port. It lets the Crew see information they can use to serve you better. That's in addition to using Medallion for payments, unlocking your stateroom door, speeding up embarkation and much more. Such a cool idea!
This is also a cool fact – once you have purchased a Princess Shore Excursion, if you find that same shore excursion elsewhere at a lower price, you can receive 110% of the difference in price in the form of a non-refundable on-board credit.
If you are thinking about planning an Alaskan Cruise – be sure to check out my other posts about our wonderful Princess Alaskan Honeymoon!
10 Reasons to Choose a Romantic Alaskan Cruise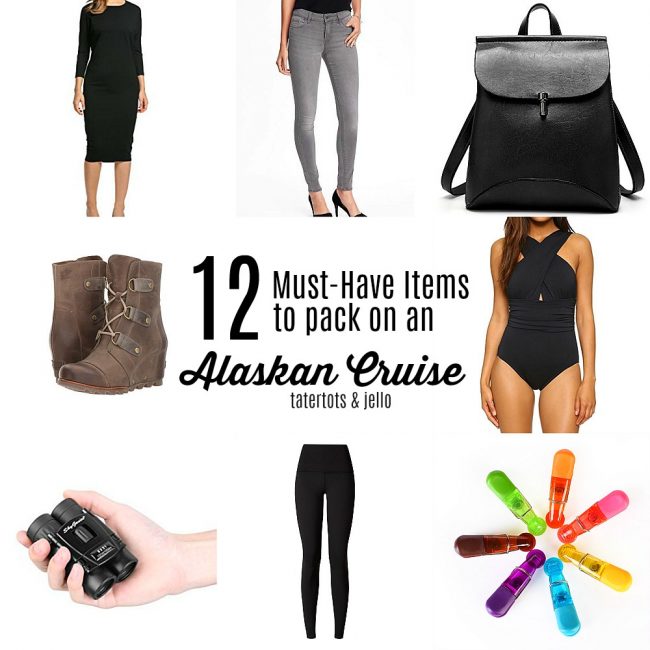 What to Pack on an Alaskan Cruise
Princess Cruise Alaska – Behind the Scenes Food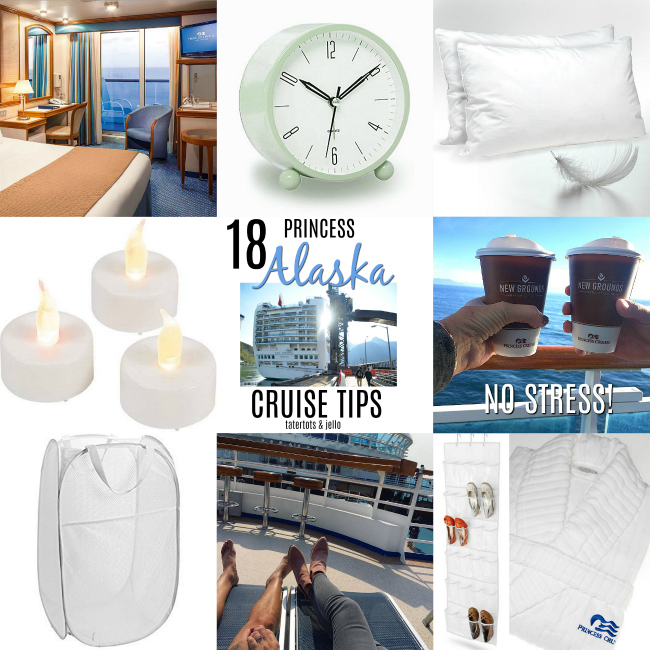 18 Princess Alaska Cruise Tips
xoxox

A HUGE thank you to Princess Cruises for making our honeymoon dream come true. I love working with companies I admire!