12 FUN Things to do in San Francisco with Your Teen or Tween in ONE Day! Hit the tourist spots, food destinations, local landmarks, arcades, record stores and even a night-time haunted tour – your teen will love exploring San Francisco with you!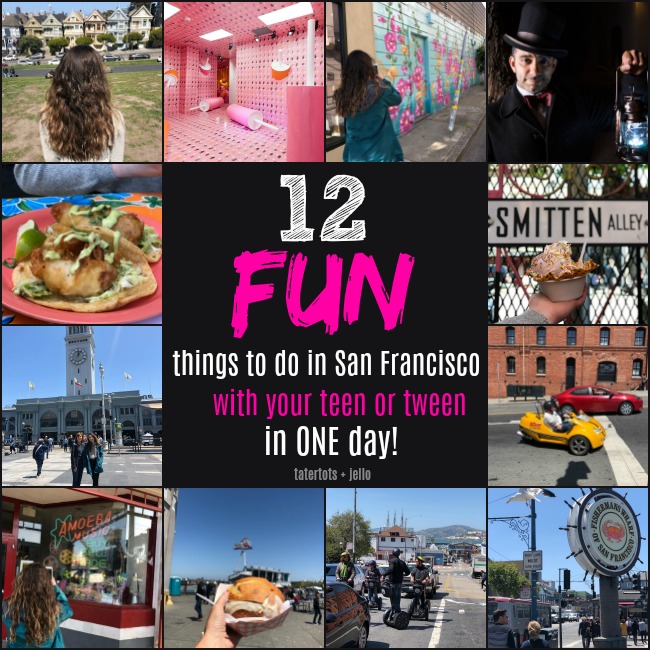 We are so happy it's Summer Break! For our first week of Summer Break we went on a trip to California and spent a day in San Francisco. It was so amazing! I took my 13-year-old daughter and mom and we explored. Beforehand I asked people on my Instagram feed for suggestions on places to go in San Francisco with a teen and I got SO many great ideas from people on my Instagram page!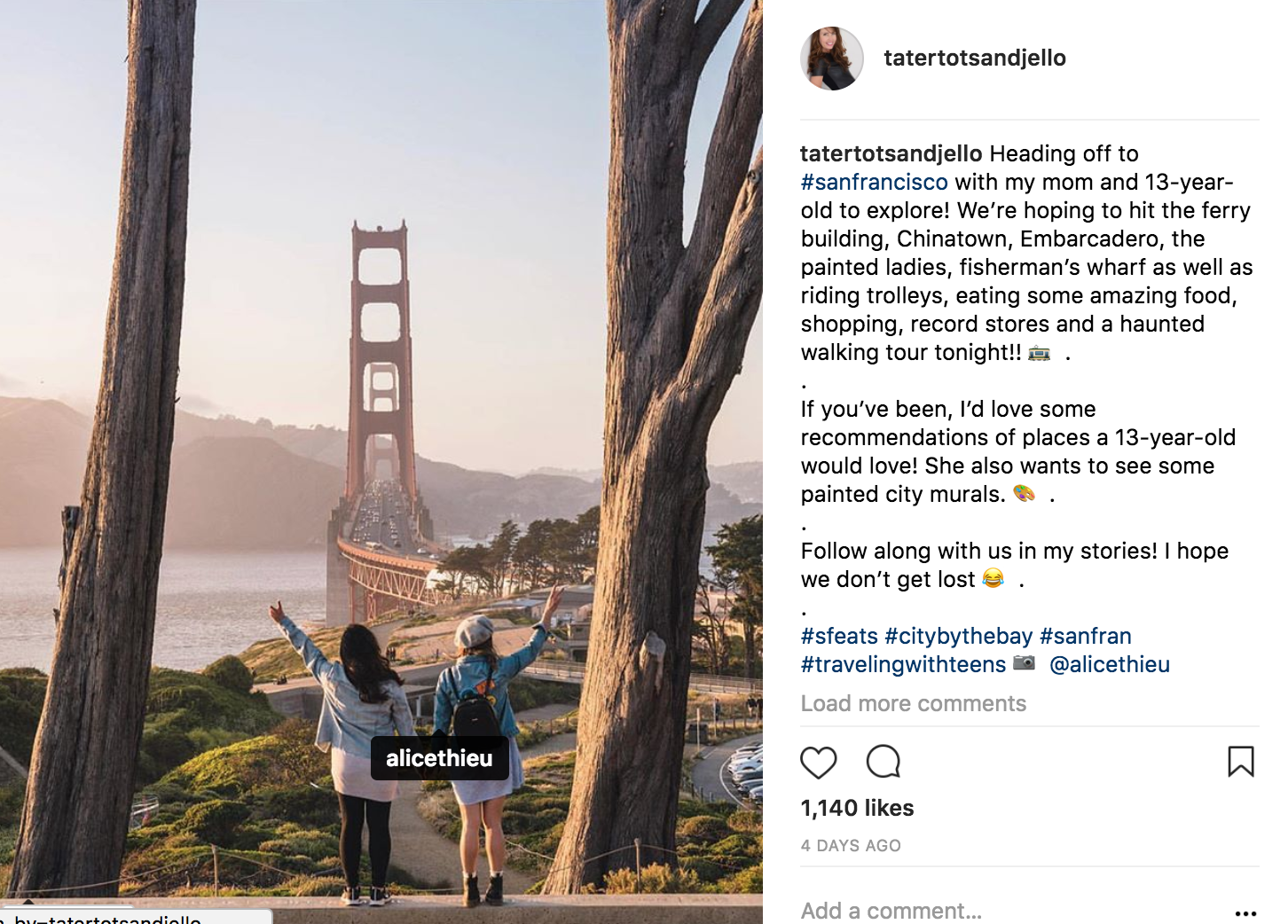 I compiled all of the things we did based off of those suggestions and I am sharing —
12 FUN things to do in San Francisco with your teen or tween in ONE day!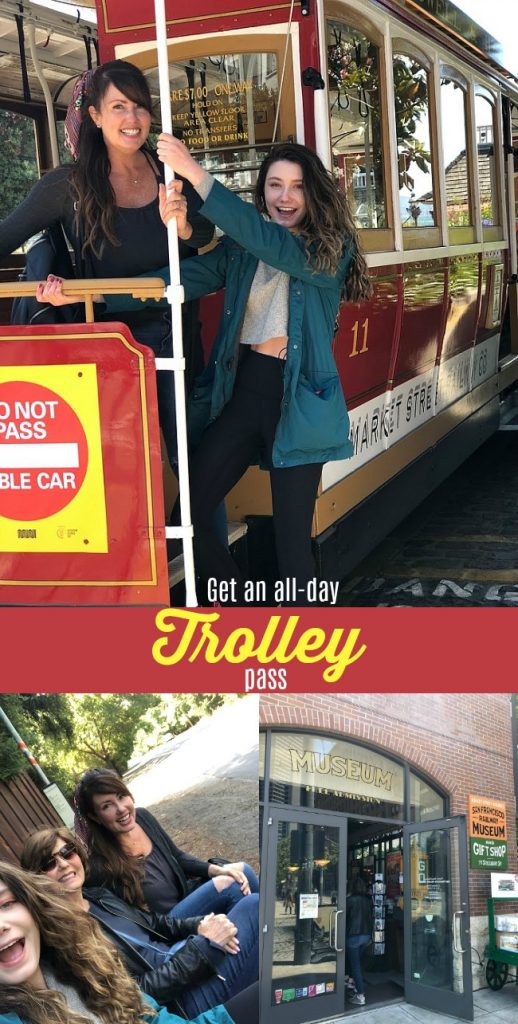 Get a All-Day Trolley/Street Car Pass
Taking mass transit while in San Francisco makes total sense. You don't want to rent a car in a city that you don't know. Each time you get on a street car, trolley or bus you have to pay a fare. You can skip the stress and save money too by getting a MUNI all-day pass. The trick to doing this is getting the pass at the Trolley Museum by the Ferry Building. We took BART into San Francisco and got off at the Embarcadero stop which is right by the Trolley Museum where they sell the all-day MUNI passes. You have the option of getting a 1,2 or 3 day pass, depending on how long you will be in the city. The 1 day pass was $22 which ended up being a steal with the amount of buses and trolleys we rode for the day. That way you can hop on whatever bus or trolley you want and explore the city SO much faster.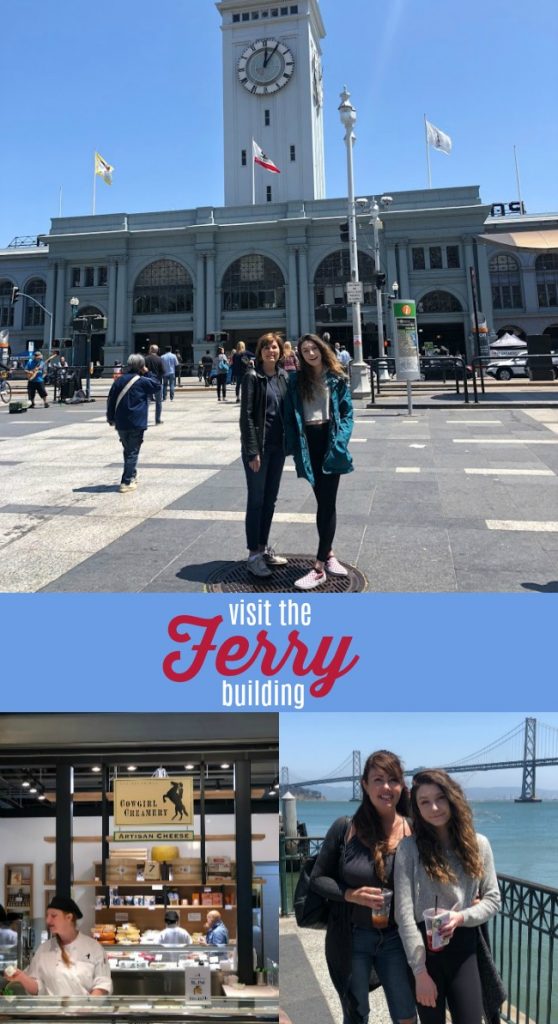 The Ferry Building
After we bought out MUNI passes we walked across the street to the Ferry Building. I LOVE the Ferry Building because it is chock full of cute and amazing things. The inside has small handmade shops, restaurants and even little markets. It's kind of set up like a cute indoor mall. We got all kinds of food here and I have more about what we ate in the FOOD section below. There is also a gorgeous outdoor seating section outside that faces the bay where you can eat your food and there are all kinds of beautiful photo ops which your teen or tween will love to post about!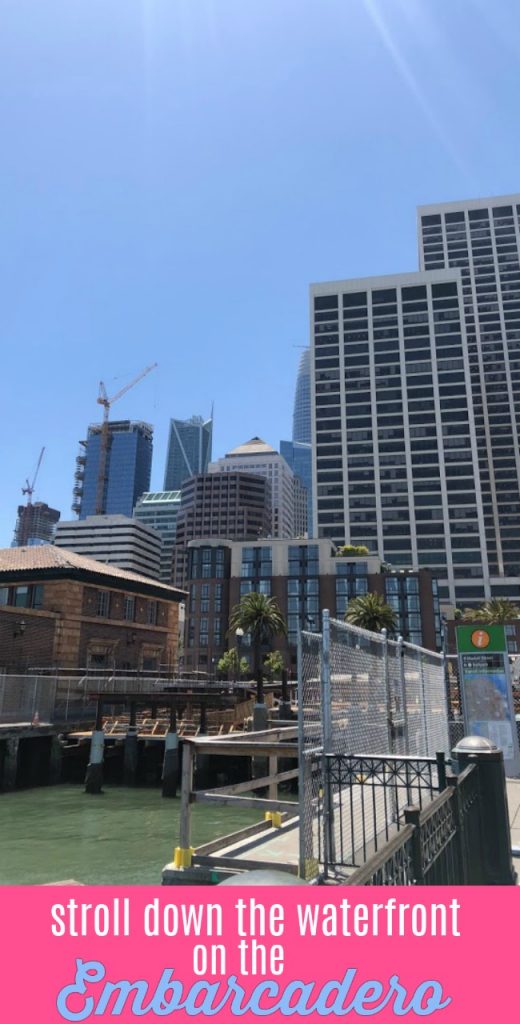 Embarcadero
After we were done at the Ferry Building we walked down the Embaracado. You can continue on this street and it will take you all the way to Pier 39 and Ghiradelli Square. On the way are lots of restaurants shops and more. But if you are short on time you can also hop on a trolley or street car and take it down the Embarcadero and get off at any of the stops. The ferry to Alcatraz leaves from Pier 33.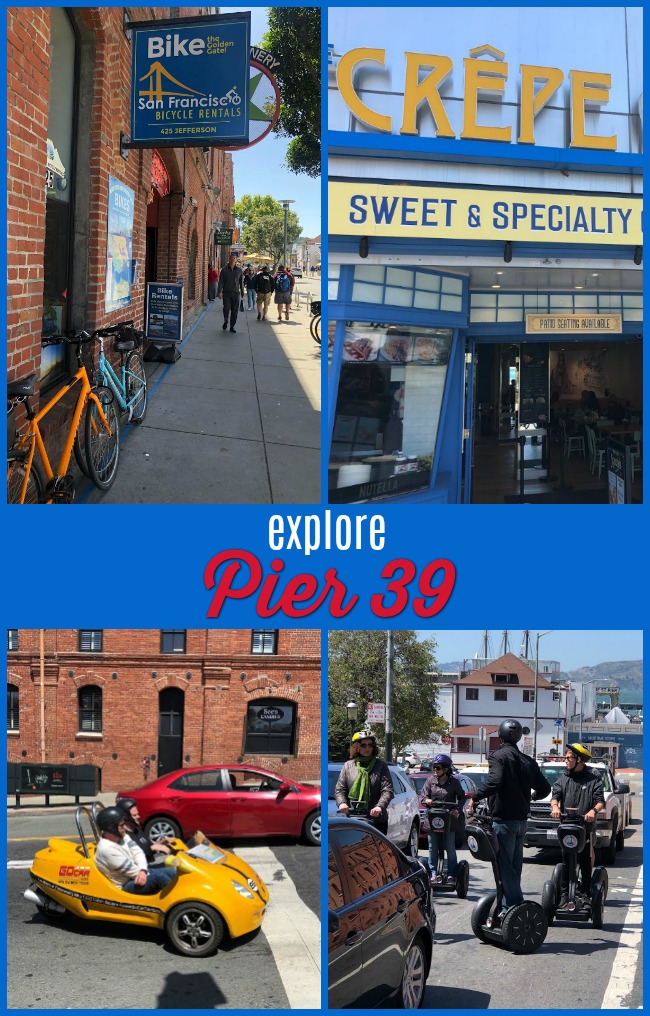 Pier 39
Pier 39 is known for amazing seafood. We ate some amazing things. More about the food is below in the FOOD section. Also you can rent bikes, tiny cars and even Segways! So fun!

Fisherman's Wharf and Ghiradelli Square
If you continue walking you will hit Fisherman's Wharf, There are some fun things to do at Fisherman's Wharf like Madame Tussauds, the Ghiradelli factory and it is also the place to catch the three streetcar lines. At the end of the pier is a vintage arcade which is free to go in. There are some really old and cool games from by-gone eras which are fun to see. There area also classic games we loved playing like pin ball machines, Centipede, Pac Man and Asteroid. SO fun! You can get on the streetcars and they will take you to places like Nob Hill, China Town, Russian Hill and the Painted Ladies.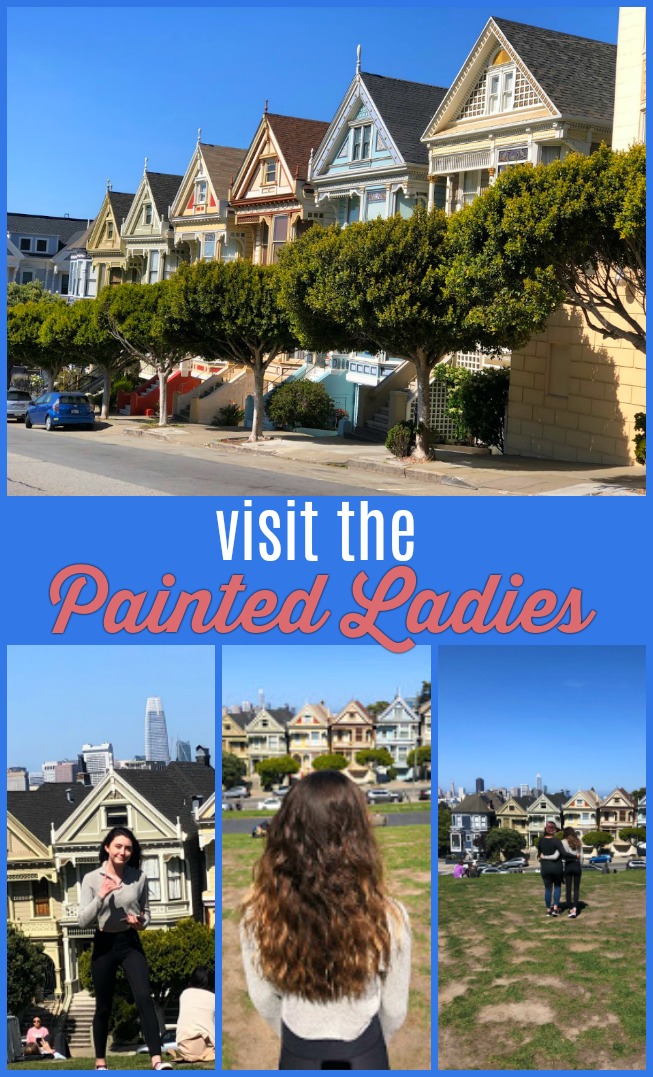 The Painted Ladies
We took the streetcar to the Painted Ladies. In case you haven't heard of them they are the fictional home of the Full House series and a great photo op. Your teen or tween will love posting pictures of themselves in front of these colorful stately gems.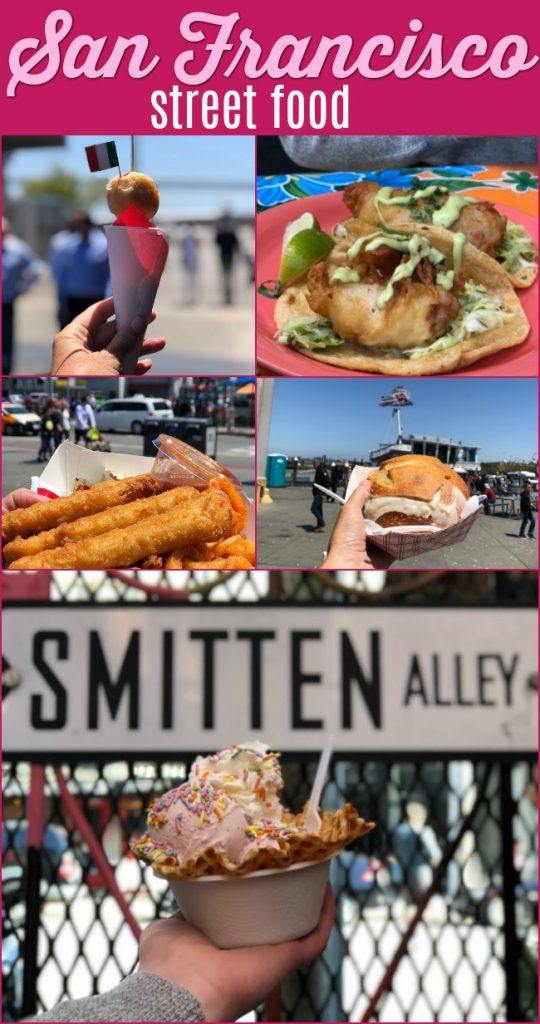 Street Food
Throughout this day you will see so many amazing food ideas. We ate fish tacos, pizza and Italian creme-filled donuts at the Ferry Building. Then we ordered fresh fish and chips and a clam chowder bowl at Pier 39. Then the most amazing ice cream sundays at Ghiradilli Square. While we were exploring the architecture around the Painted Ladies we stumbled onto a TINY little french bakery and had filled cookies while we waited for the bus to the shops on Sacramento. We ate amazing hand-churned ice cream in Pacific Heights.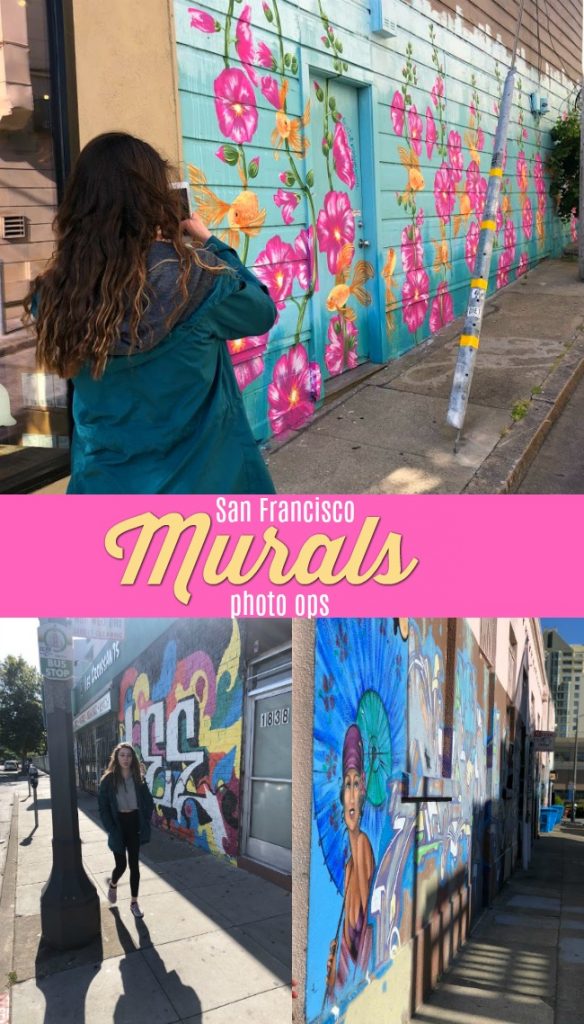 Murals
One of the most important things my daughter wanted to find in San Francisco were hand painted colorful murals. We happened to go right past a whole building of murals while we were on the bus to the shops on Sacramento so we hopped out and there were probably 12 different murals that we found. ( address 0 Geary + Filmore) Then we discovered that we were only a few blocks away from the shopping and while we were walking we stumbled across a few more. I read somewhere that there are over 150 murals in the city. Great photo ops for teens and tweens!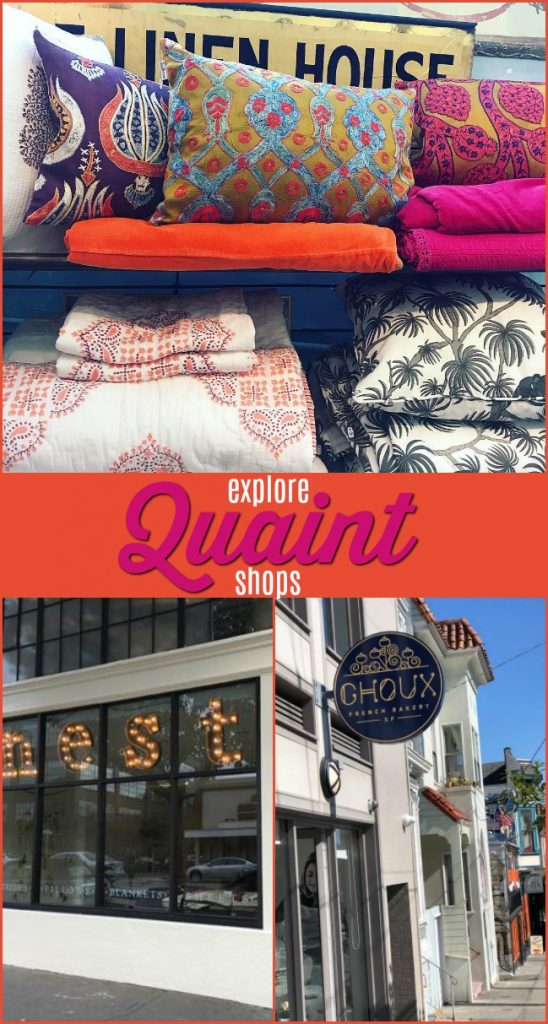 Quaint Shops
My sister who lives in the East Bay told us about an area in Pacific Heights with amazing shopping, restaurants and places to see. Right off of California Avenue there are some great places to shop. Nest SF is a home decor and more – 2300 Filmore Street. You teen or tween will love all of the bright pillows! We also discovered Smitten Ice Cream. They offer hand-churned ice cream that is out of this world.
Refurbished Radio Flyer wagon benches and a milk crate chandelier harken back to Robyn Sue's wagoneering days as a part of San Francisco's street food revolution. Take shelter from the summer fog (we see you, @karlthefog!) in "Smitten Alley", a charming patio decked out in hand-painted murals, flowering vines, and hanging string lights. Get a slice of pizza next door with the masters at Delfina, and remember: ice cream is an essential part of a balanced meal!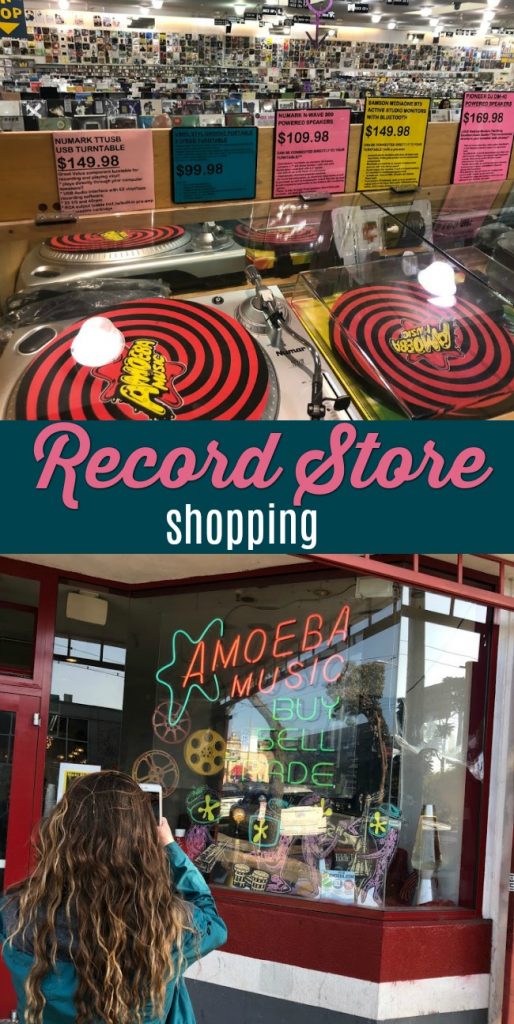 Record Store Shopping
You can't visit San Francisco with your teen or tween without hitting some record stores! All of my kids LOVE music. We hit the biggest, and I think best, record store – Amoeba Records. Located in The Haight you can get to on MUNI buses. And it's right next to Golden Gate Park so you can hit that too if you have time. Another record store option is Rasputin Records, near Union Square on Powell. It's smaller but also excellent. If you have a hard time figuring out a way to get to Amoeba on MUNI you can always take a Lyft car there. That's what we ended up doing because we were running out of time. I think it cost about $9.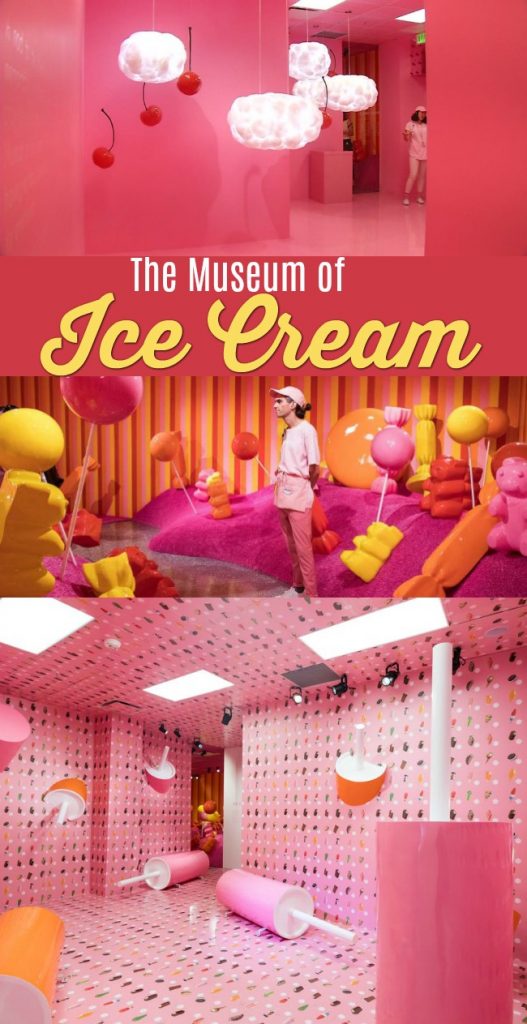 The Museum of Ice Cream
Museum of Ice Cream is a venue that you need to make reservations for BEFORE your trip. Sadly they didn't have any openings while we were in town. But I know people who have gone and it is amazing. Especially for teens and tweens because there are all kinds of bright and colorful photo ops you can take inside with sprinkles and more. Be sure to check out their website and order your tickets in advance.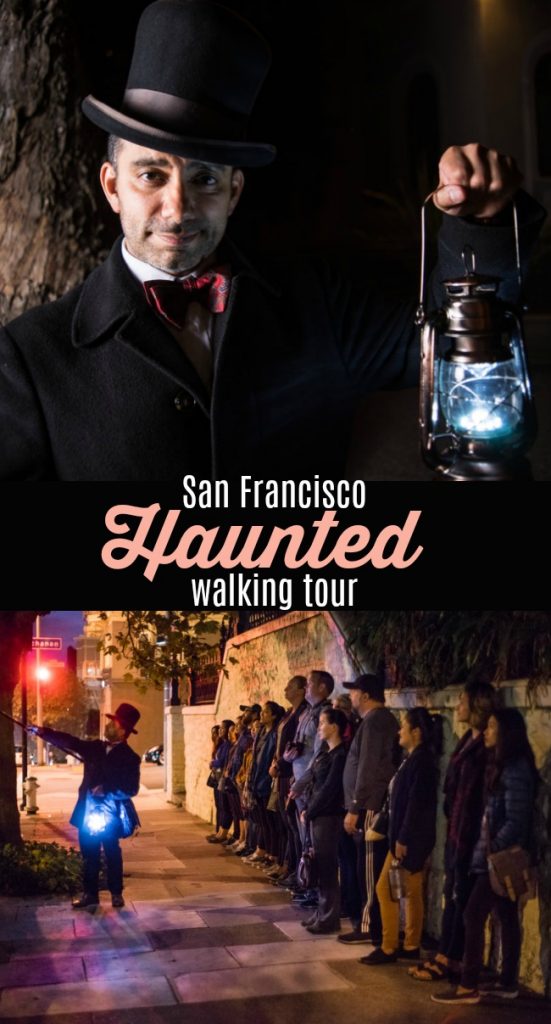 San Francisco Haunted Walking Tour
There is so much history in San Francisco. I knew my teen daughter would be thrilled and chilled to go to a after-dark haunted tour. There are a few to choose from. We chose the San Francisco Ghost Hunt Walking Tour. It was the first haunted walking tour in San Francisco and I heard it was really great. The tour is a one mile walk in a safe, residential area so I thought it would be great to go on with my teen daughter. The tour ended up being full on the day we went. But it is definitely one that we will go on the next time we are in town. You hear about all kinds of weird happenings and spooky stories from the area. The tour lasts 1.5-2 hours and starts at 5pm. You need to book your tickets ONLINE in advance. So be sure to do that before you get into the city. These photos are from the San Francisco Ghost Hunt Walking Tour website.
If you have two days in San Francisco also check out —
Exploritorium
The Exploritorium is located at Pier 15. There are more than 650 exhibits – Step inside a tornado, turn upside down in a curved mirror, walk on a fog bridge, and more!
Step inside a tornado, turn upside down in a curved mirror, walk on a fog bridge, and explore more than 650 hands-on exhibits. You'll find all of this plus unique programs, discussions, and events; a café and restaurant; two stores (one with an Art-O-Mat machine); and more at our beautiful San Francisco bayside location.
Alcatraz
Alcatraz is a fun place tour to take with your teen.
Step back in time and experience the legendary island that has been a civil war fort, a military prison and one of the most notorious federal penitentiaries in US history. This memorable tour includes: 45 minute audio presentation "Doing Time: The Alcatraz Cellhouse Tour," featuring actual correctional officers and prisoners who lived and worked on the Island; orientation video by Discovery Channel; ranger and docent tours; historic gardens and abundant wildlife.
You need to purchase your Alcatraz tickets in advance. There are day tours and night tours. The day tours are 2.5 hours long. The night tours are also 2.5 hours long.
The Aquarium
The Aquarium of the Bay is another destination your tween or teen will love seeing. It's located at Pier 39.
Discover the beauty and diversity of Northern California aquatic life at Aquarium of the Bay. Located on the historic San Francisco waterfront at PIER 39, the Aquarium is home to more than 20,000 marine animals including sleek sharks and rays, secretive octopus, hypnotic jellyfish, sparkling anchovies, frolicking river otters, and many more.

A variety of San Francisco Bay living habitats house the diverse animal collection, including walk-through tunnel exhibits, and transparent touchpools. Nature enthusiasts have the opportunity to learn about the most important environmental challenges of the day like climate change, plastic pollution in the oceans, and habitat loss.
If you have been to San Francisco and have any other ideas, let us know in the comments!!
We would love to hear your ideas!!
Have a wonderful day!
xoxo