Whether it's for Thanksgiving or Christmas, I love topiaries for holiday decorating! I spied some pretty GOLD pinecone topiaries in the Pottery Barn catalog the other day: I am in love with gold for the holidays, and I loved the natural elements of the pinecones. I was inspired to create my own version!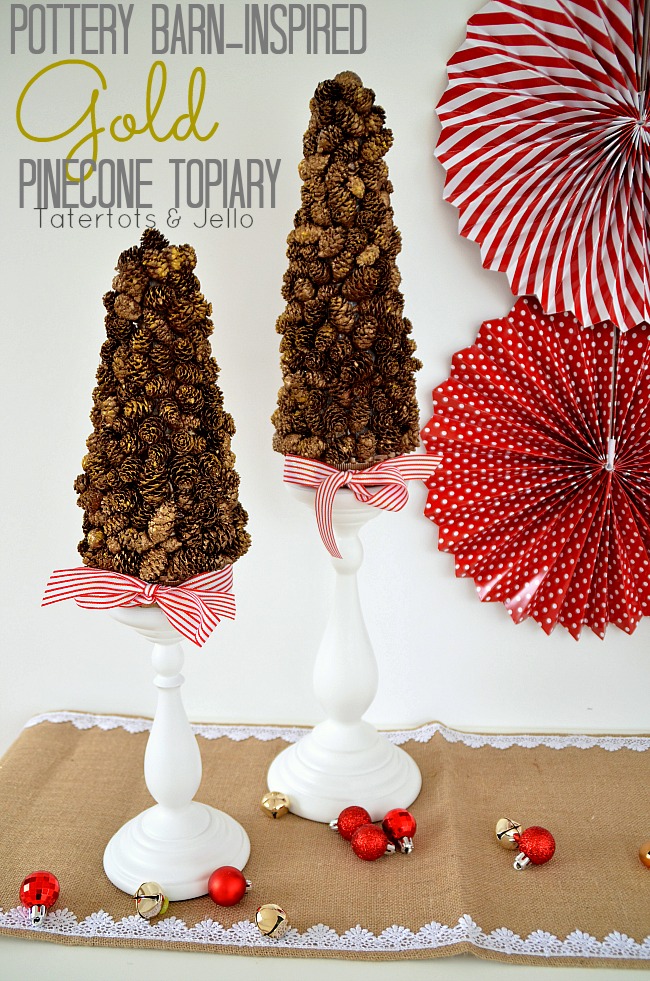 This is the Pottery Barn version: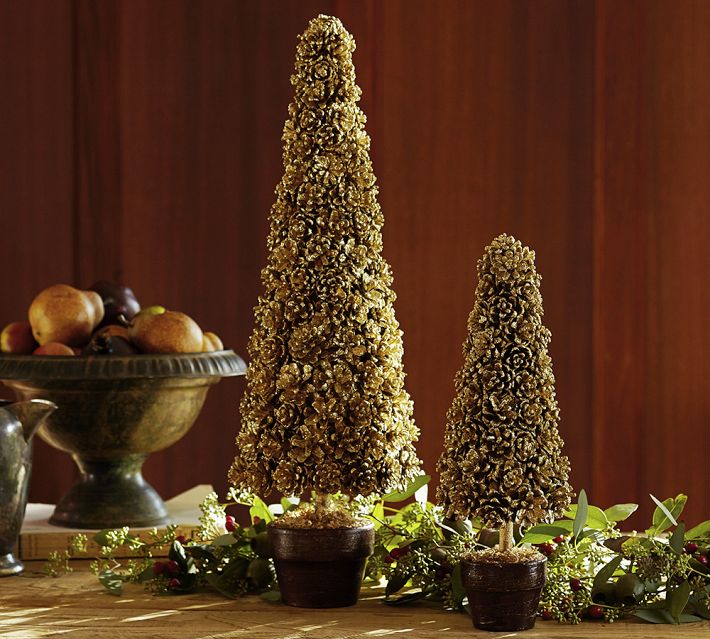 Here's how I made MY Gold Pinecone Topiaries: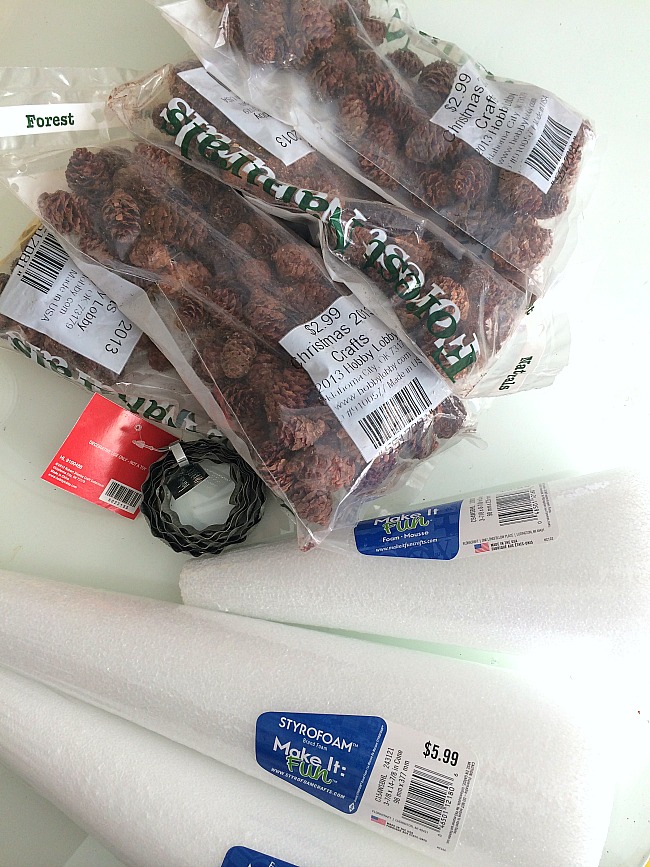 Supplies:
4 bags of small pinecones from the craft store. (2 bags of pinecones per topiary)
Styrofoam Tree Forms (I used two different sizes)
Hot glue gun
Bronze spray paint
Gold craft paint
Metal ribbon (optional)
Craft ribbon (optional)
Candlesticks (mine are from Ikea)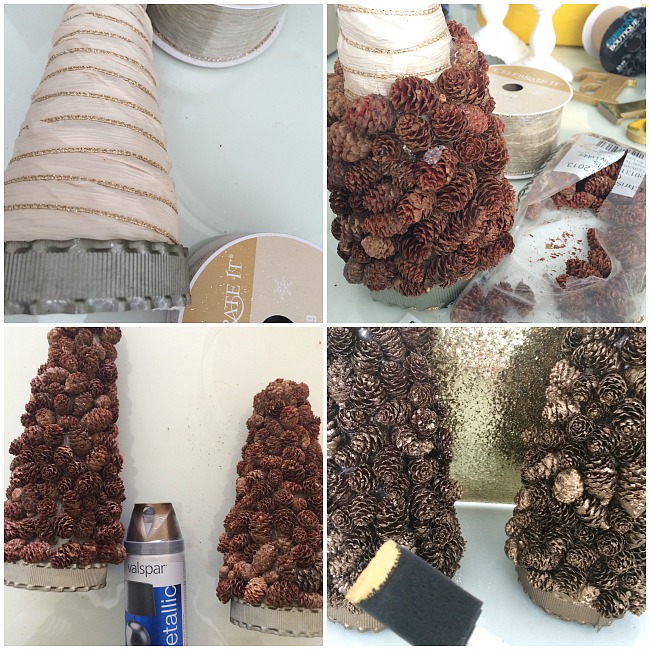 Directions:
Hot glue the metal ribbon to the bottom of each tree form. I found the metal ribbon at Hobby Lobby. If you can't use metal ribbon, you can glue pinecones all the way down the tree form. If you like the look of the ribbon at the bottom and can't find metal ribbon, you can leave a space at the bottom where you can tie a ribbon on.
Hot glue the pinecones onto the tree forms. (I wrapped the first form in ribbon first, but I discovered that you don't need to do that since you are going to spray paint the whole thing later) I did a 2-inch section at a time. I put the hot glue on and then quickly stuck the pinecones on and then pressed them together before the glue cooled so there weren't as many spaces in between the pinecones.
Once the whole tree form is covered with pinecones, take the tree forms out and spray paint them with the bronze spray paint. The spray paint will cover the pinecones and fill in the holes and cover up the hot glue, making the trees an even sparkly bronze color. So pretty!
When the tree forms are dry, bring them in and then tie a ribbon at the bottom of the forms and set them on the candlesticks. You can hot glue them on the candlesticks if you want. I just set mine on top, the forms are heavy enough with the pinecones and hot glue that they are pretty stable if you have a candlestick with a big enough top.
If you don't want to use a candlestick, you can take a small dowel and push it up inside of the tree form and then put it inside of a small pot filled with florist foam like the ones in the Pottery Barn catalog.
Enjoy your topiaries. I think these would be beautiful on a Thanksgiving OR Christmas table!
… want something more colorful? Check out my pom pom topiaries!
Have you decorated with topiaries?
Share your ideas in the comments! I'd love to see them.
xoxo