Hello everyone! My name is Cindy and I blog at Skip to my Lou.
I love making home made gifts! and this crochet heart coffee cozy is a simple project that can be completed in less than an hour and makes a useful gift!
If you are looking for more handmade gifts please come visit my Handmade Gift Guide!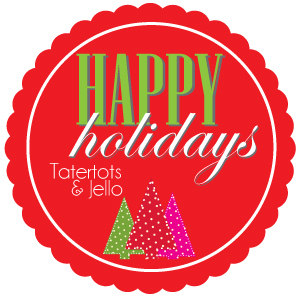 Crochet Heart Coffee Cozy
Crochet H and E hooks and worsted weight yarn are needed.
Chain 25. Check to make sure this chain fits snuggly around your take-out cup. We all tend to crochet a bit differently. Slipstitch in first chain to make a ring.
Row 1: Single crochet in each chain all the way around, join to first single crochet with slip stitch to complete the row.
Rows 3-4: Chain 3, double crochet all the way around, slip stitch in top of chain three to finish row.
Row 5: Single crochet all the way around in each double crochet, slip stitch in first single crochet to finish row. Fasten off and weave in the ends.
To embellish the front I added a crochet heart applique. You will find the crochet heart pattern here.
Stitch the heart on with needle and regular all-purpose thread.
There you go a simple but really cute gift that your friends will appreciate.
If you love to crochet please come visit my free crochet patterns data base. You will find hundreds of beautiful crochet patterns. You can even upload your own crochet patterns!
Let's keep in touch! Sign up to get crafty ideas, recipes, sewing tutorials and more delivered right to your inbox. Follow Skip to My Lou on FB and Google+ to find out the latest news! Join me at Pinterest and Instagram for an extra dose of fun!
* * * * *
Thanks, Cindy!
I love handmade gifts, and this is a perfect way to put those crochet skills to work. Check out some more of my favorite projects of hers: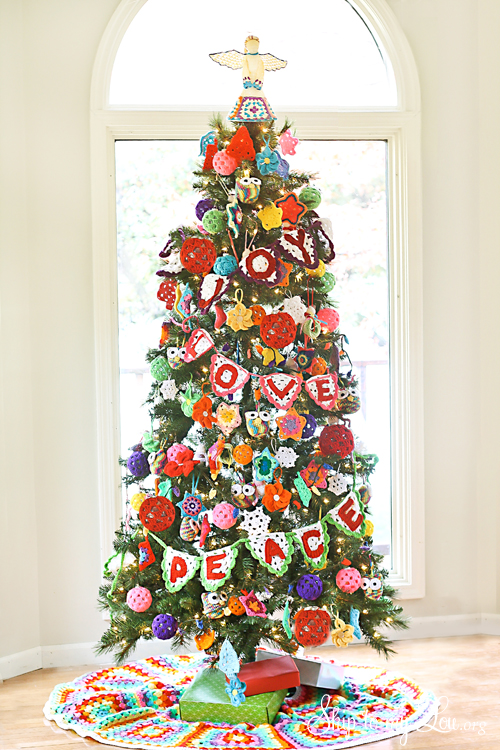 Check out her amazing contribution to the Michael's Dream Tree Challenge!
Let Cindy show you how to make this adorable Fabric Advent Calendar!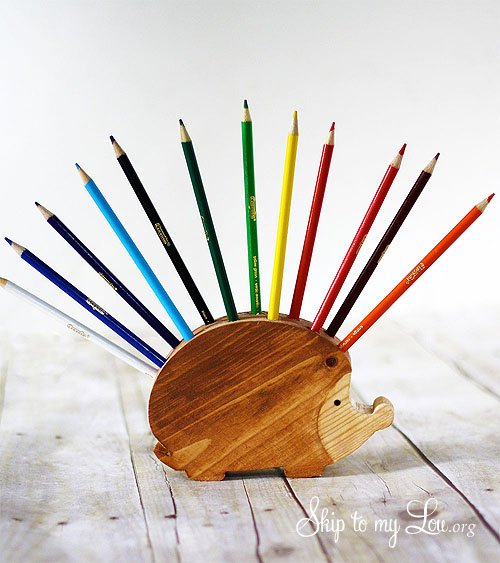 And who wouldn't love this handmade hedgehog pencil holder?
Visit Skip to My Lou and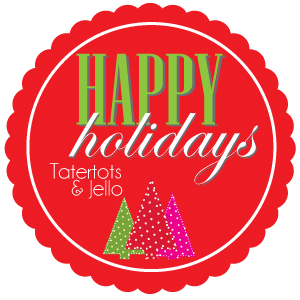 Follow the HAPPY Holidays Event at Tatertots & Jello
all through the holidays with awesome tutorials, recipes, decorating ideas and more from some amazing blogs!
xoxo