A couple of weeks ago I introduced you to a really cool new site — Glidden's My Colortopia. I loved taking the quiz that told me paint colors that I would like based on my personality. Such a great idea!!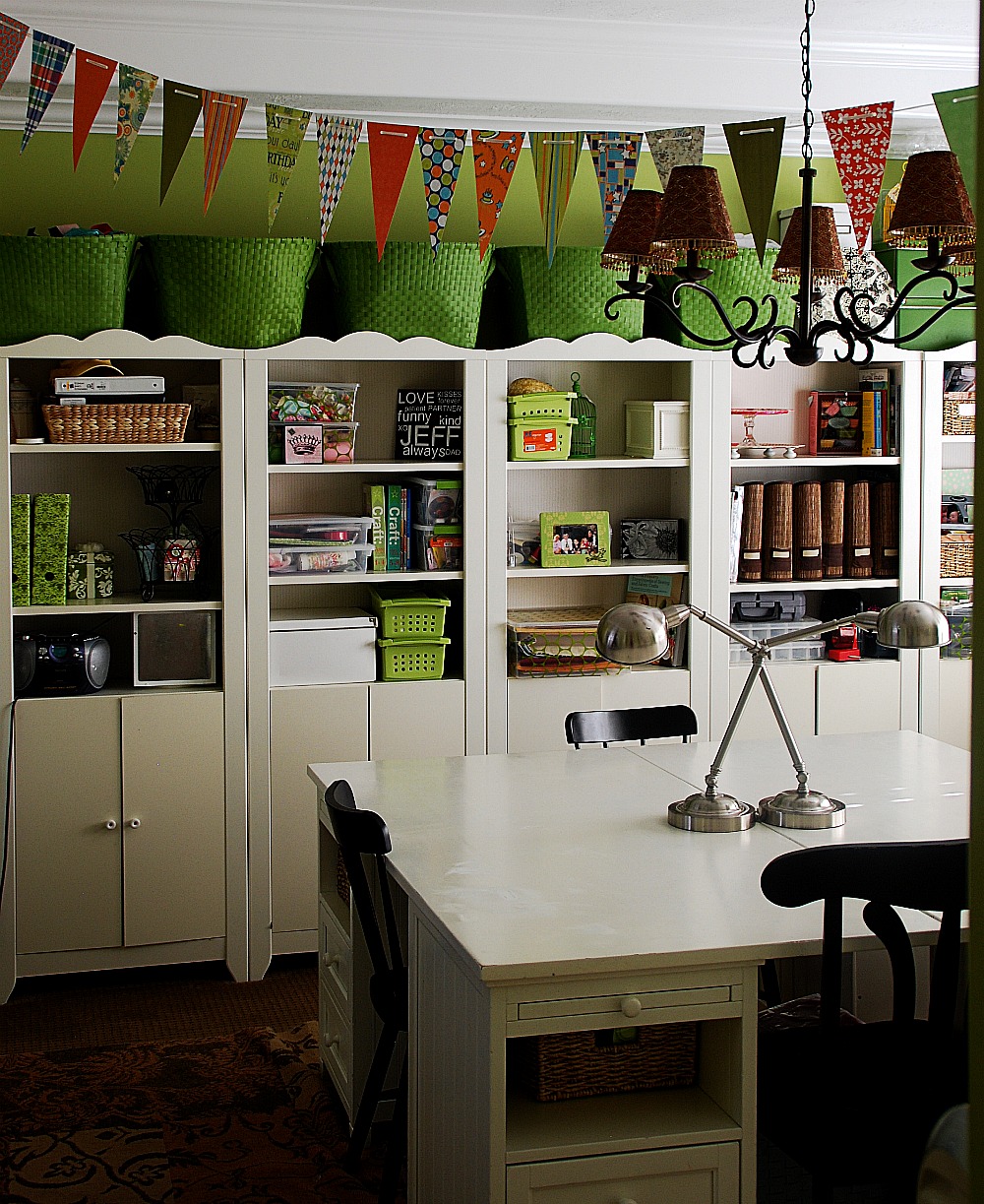 I'm working on redoing my office right now. With my Kitchen and Family Room Remodel, the apple green doesn't really fit in with the new grey/turquoise/yellow color scheme.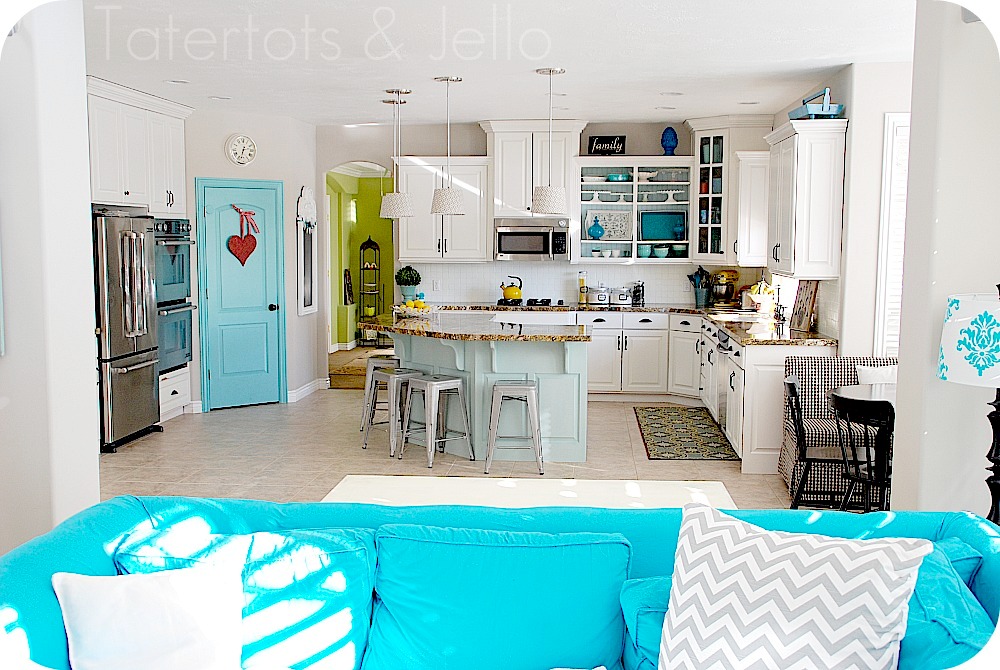 Plus, I am trying to come up with a better storage system for all of my crafting supplies. So I went on the Colortopia site, and I found a really cool tool that is helping me with my Craft Room Decorating Dilemma. It's called — My Image Inspiration.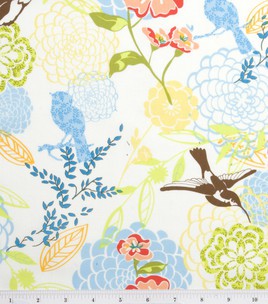 What is so cool is that I can take a picture and it will pick out paint that goes along with the picture. So I can pick out a main color, PLUS it helps me figure out the accent colors. I love that!!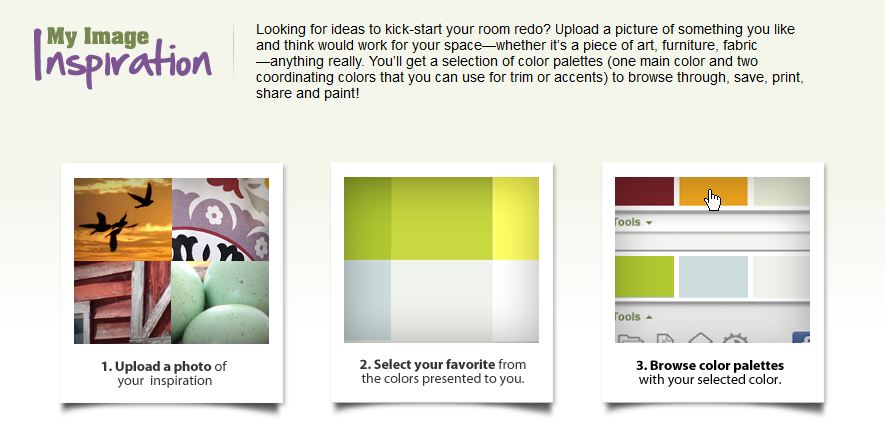 I uploaded a really pretty SPRING fabric swatch with the colors of my home, and it gave me 6 paint colors and swatches. It's a great tool for bringing the colors in your home together.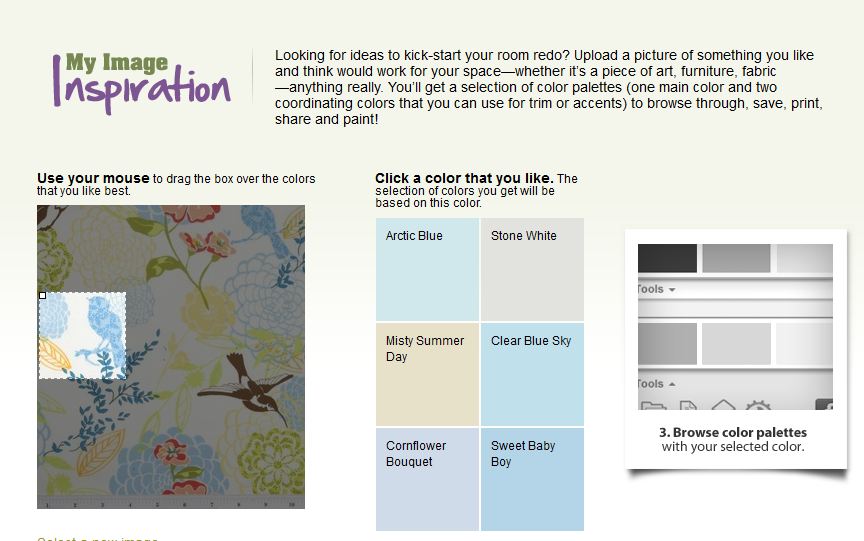 I love the blues and greys that it recommended. Plus, it brought in a little of the yellow color too!
I'd love your opinion on a new color for my craft room/office!!
Are you working on a room in YOUR home??
Upload a picture that YOU love and see all of the colors that My Image Inspiration picks for you!!!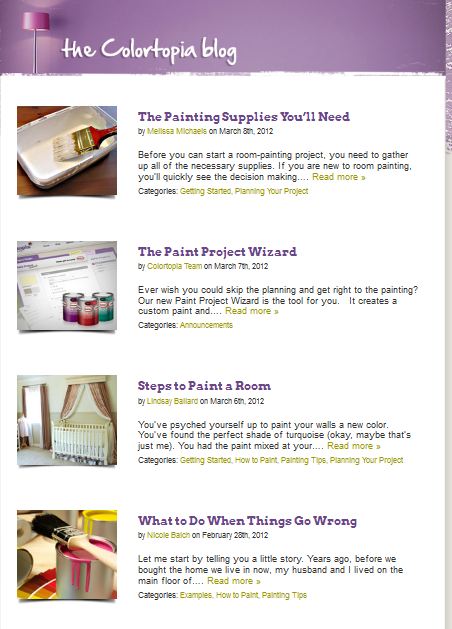 And while you are over there, check out the Colortopia blog — with tons of great paint advice and information. And there is also a question and answer section on the blog where you can ask questions and get a personalized answer!
Have a Beautiful Day!!
xoxo
I have been sponsored by Glidden brand paint to write this post, but all thoughts are 100% mine. xox
PS — Don't miss out on these awesome giveaways that are going on right now: