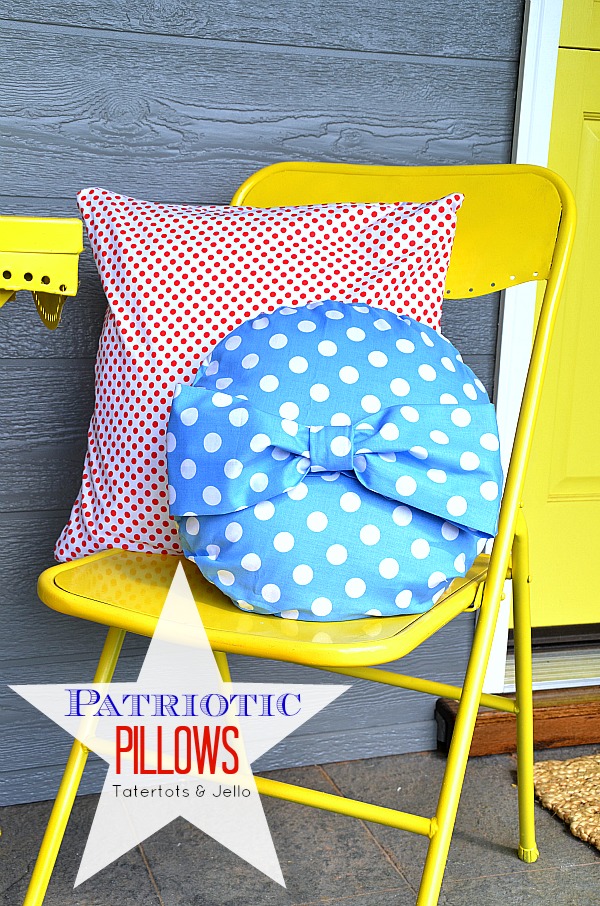 >As summer gets closer, I start getting excited for red, white and blue decor! It's not too early to get started on some patriotic decor projects, like these easy patriotic pillows!
For a fun twist, I took a light/beach blue and red for a little different alternative to the traditional red, white and blue. Here's what I did: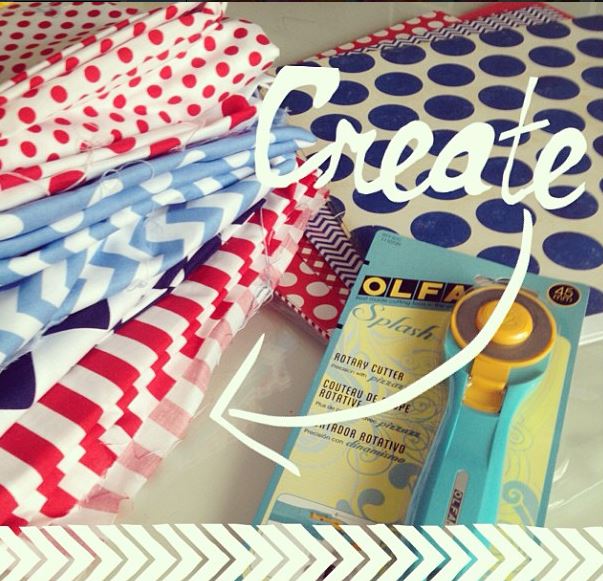 I took Riley Blake's Medium Blue Chevron Fabric, Riley Blake's Medium Blue Polka Dot Fabric, Riley Blake's Medium Red Dot Fabric and Riley Blake's Large Red Chevron Fabric — you can use any fabric you like! Don't be afraid to mix and match patterns.
I love the way they look on my front porch.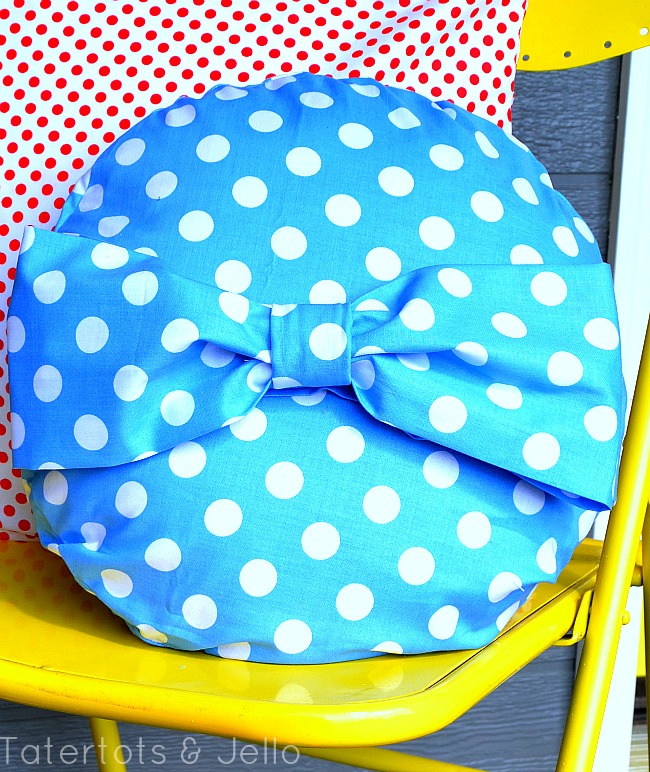 I also embellished the round pillow with a bow on the front. This was so easy to do.
I measured the circumference of the pillow and added two inches.
Then I cut out a length of fabric that length, with a wide of 8 inches.
Then I sewed that fabric with the right sides inside and then turned it right-side out.
I put that material around the pillow.
Then I took another length of the same fabric and created a bow. I made the width of the bow the same width as the pillow — so the total length of that fabric was twice as long as the width of the pillows, then I doubled it in half with the open edges to the back.
I then wrapped a length of fabric around the center and tucked the open edges in the back of the center of the bow.
I hand-stitched that together and then added it to the length of fabric that was already around the pillow.
And I hand-stitched the bow onto that fabric and then put the pillow insert inside of the pillow.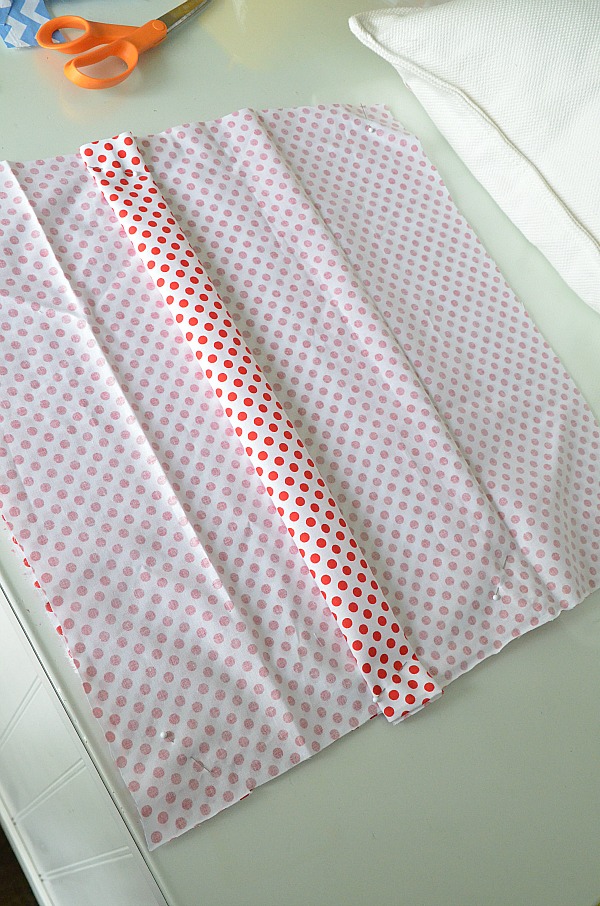 All of the pillows were made using a simple envelope enclosure, which is super easy to make and takes almost no time at all!!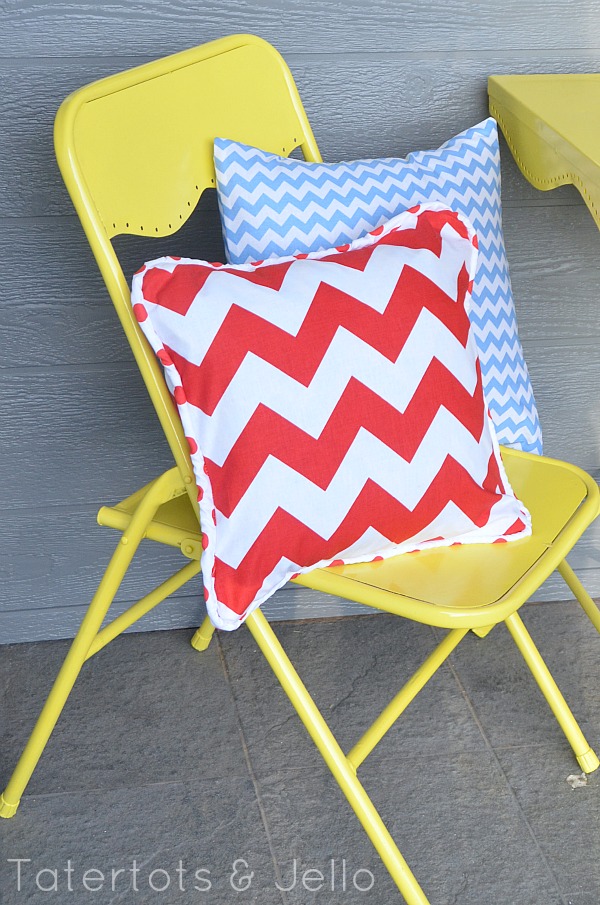 I just love the way the pillows look on the porch!!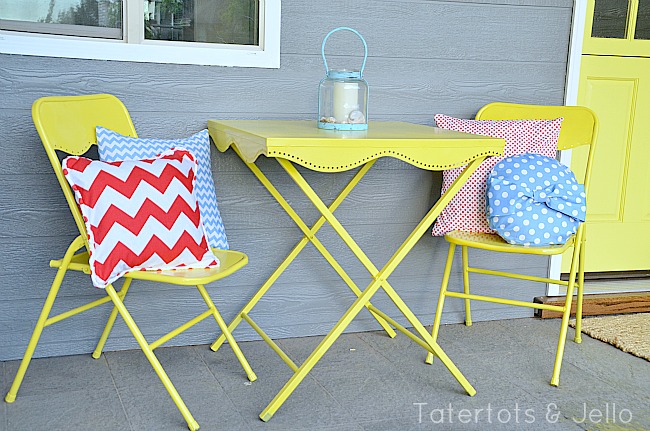 Are you getting excited for summer decor?
xoxo

PS: This is an updated version of a post I did for Riley Blake Designs.