Hey, hey TT&J peeps! It's Jessica from Mom 4 Real again, and I'm so excited to be back here! Today I want to share this little chevron painted side table. This really was the fastest and easiest table I have ever painted, and I can't wait to show you how I did it!
I started with this little blue side table that used to live in my son's bathroom. He got a new shelf, and this little table has been living in our garage until I could find a new home for it. It was just too little and cute to get rid of.
So here's what I did:
I decided to start by painting it white. I would normally hand paint any furniture I was working on, but since this table was so small, I opted for spray paint. I used Valspar's outdoor spray paint in white because that is what I had on hand.
For the chevron pattern, I used a new product by FROGTAPE, Shape Tape, and the paint I used was a sample I bought on clearance at Lowe's, Valspar's Sonora Rose.

I simply smoothed on strips of the chevron Shape Tape leaving about an inch and a half in between each row.
Then I painted right over the tape, and around the top edge and the edge of the lower shelf.
I removed the tape and squealed in delight!!!
Chevron and coral together…be still my beating heart.
And now I have the perfect place to display my favorite cookbooks!
Thank you so much for having me here every month…this is my definitely my favorite place to visit!
*****
Thanks, Jessica!
I love your table – and that color is awesome!!
I love her bright, fresh and fun projects! Here are a few of my recent favorites: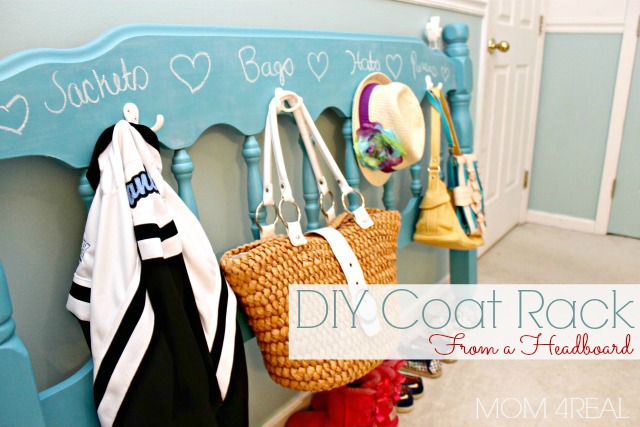 DIY bag/coat rack from a headboard!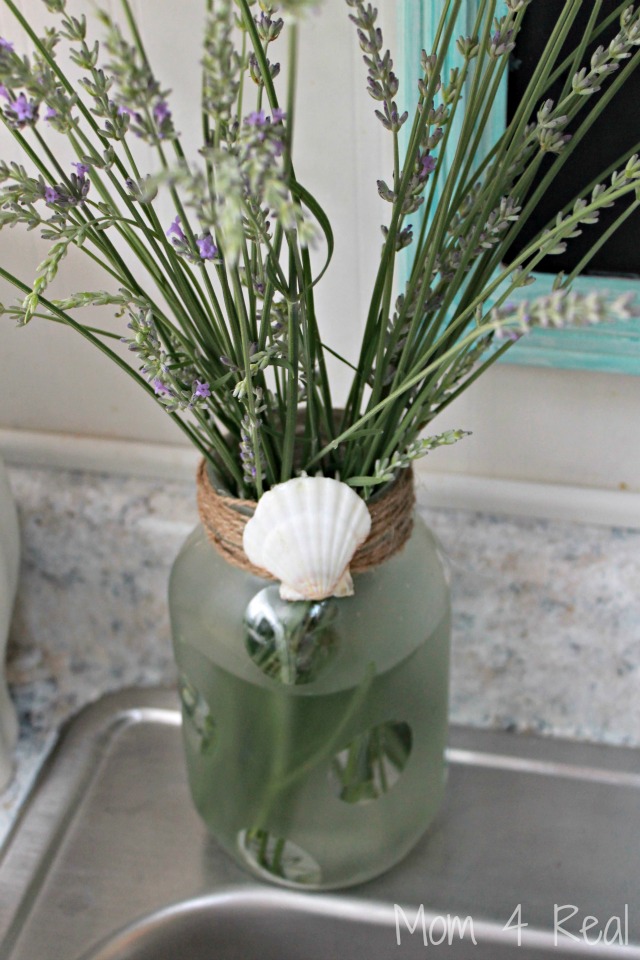 Beachy frosted Mason jar vase!
and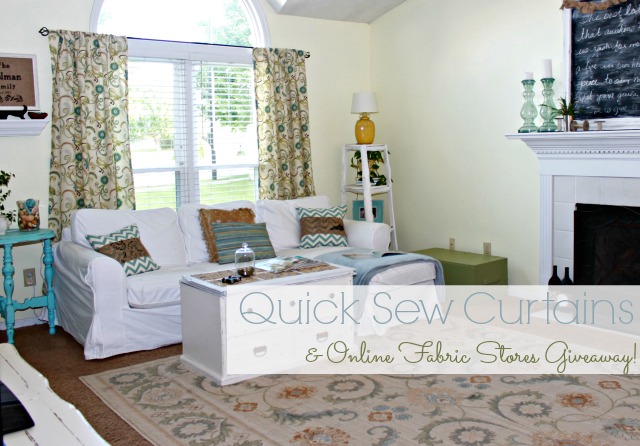 Head over to Mom 4 Real for more great ideas!!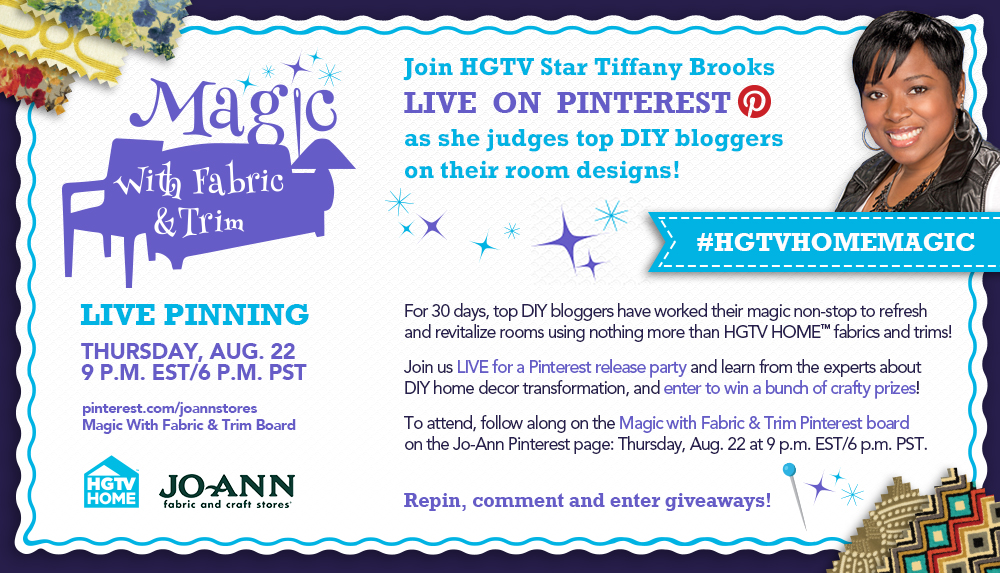 PS — I hope you can stop by the Pinterest Party TONIGHT!! I'll be sharing my Master Bedroom Room Reveal and there will be prizes too! 9 PM EST (that's 7 PM MST, my time), come follow along at the Magic with Fabric & Trim Pinterest board: we'll be pinning pictures of the room makeovers and answering questions. Keep refreshing the page to see the new pins and discussions!
Have a Creative Day!!
xoxo