This post is sponsored by Krylon.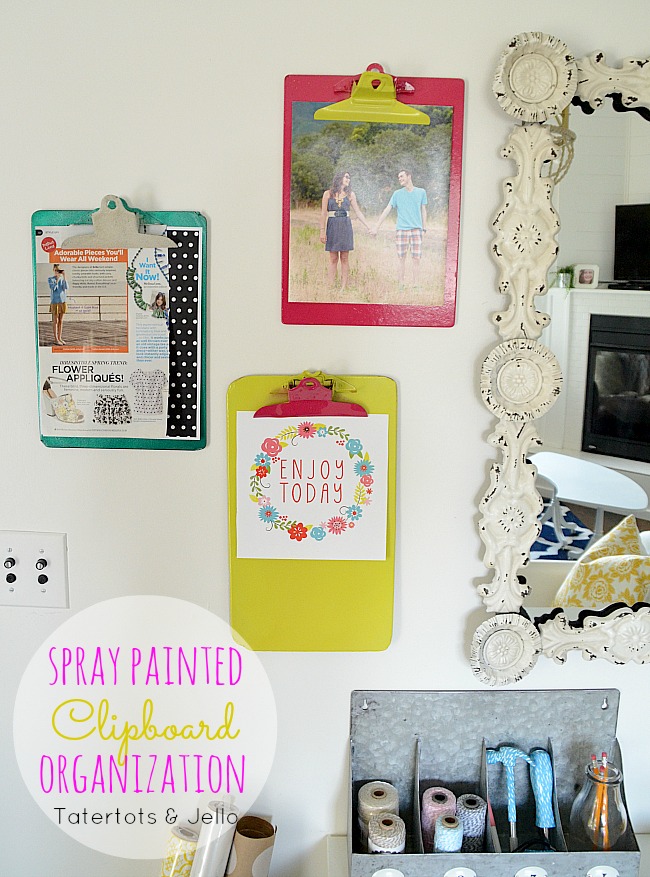 I love a good challenge. It really lets me stretch my creativity!
So when Krylon contacted me and asked me if I would make a project using 4 completely different spraypaints – I was excited!!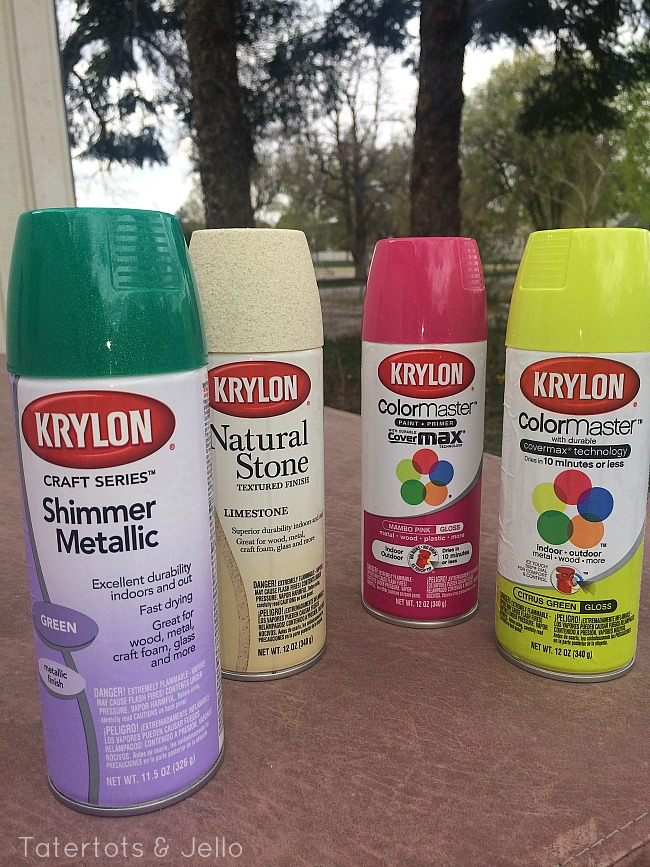 Here are the colors they sent me — Shimmer Metallic Green, Citrus Green, Pink and a Natural Stone finish. I wondered what I could create in one project with all of these different colors and finishes. So I headed down to my favorite local thrift store to see what I could find. After scouring the store, I found some old, beat up clipboards in different sizes. I thought they would be perfect for a little spraypaint makeover. And my office at the #1905Cottage needed a little place to hold inspiration quotes and pictures. I thought they would be perfect!!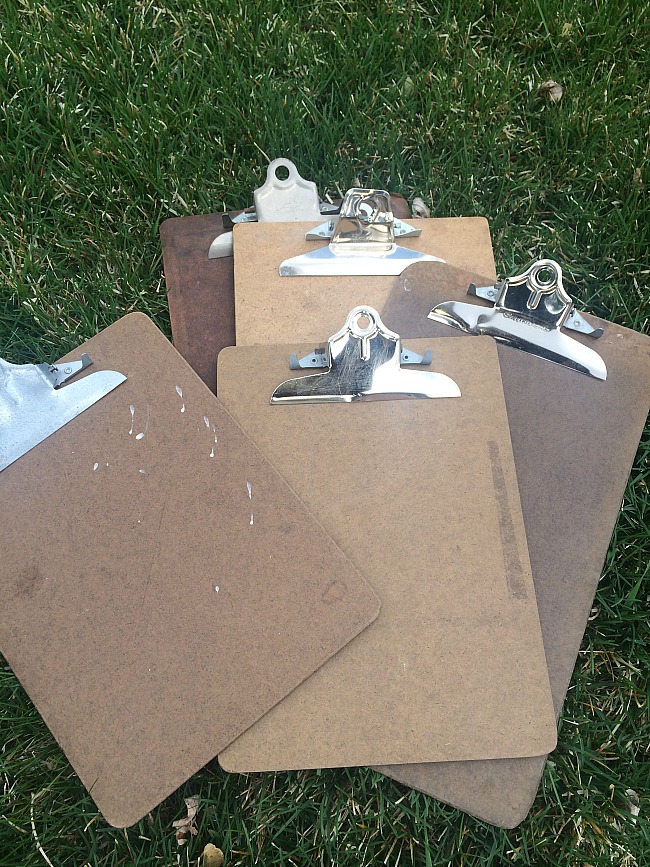 So I came home and got to work. I painted the clips first. Once those were dry, I taped them off with painter's tape and painted the base of the clipboards. It took a few coats, but I love the way the colors shine through!!
Then all I did was attach some Command Strips to the back of each clipboard and attach them to the wall above my desk. I love looking at the bright colors. And the fun thing about clipboards, is they are so easy to switch pictures of printables out. So easy!!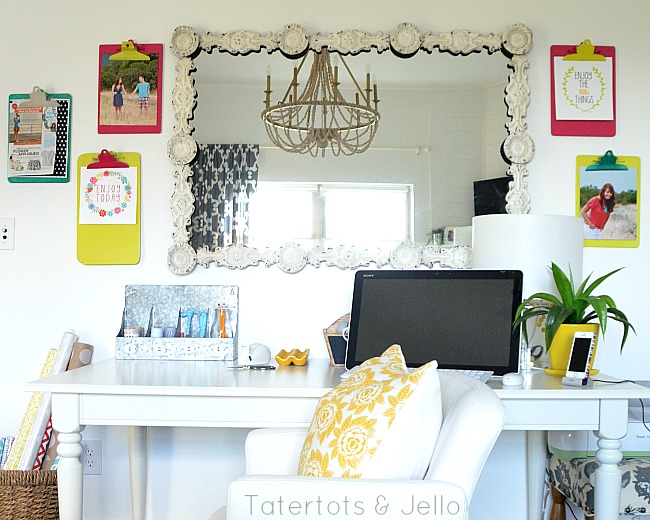 Thank you Krylon for this fun challenge!!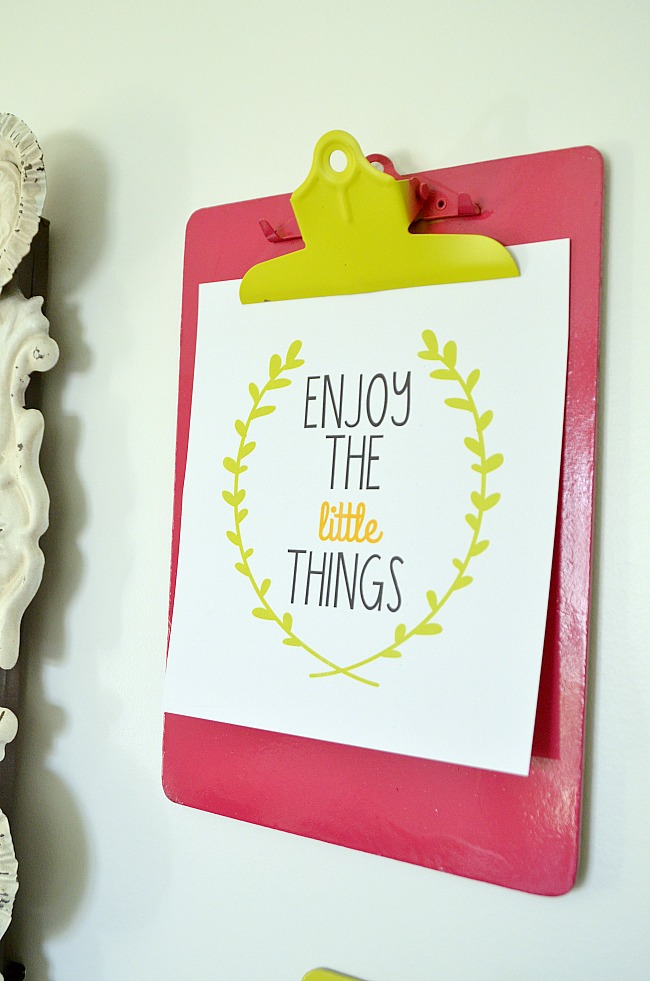 This project cost me less than $5, not including paint. Just think of all of the left-over paint you have laying around. Get it out and create something with it!!
Have a Creative Day!
xoxo

This is a sponsored post from Krylon. However, all opinions are mine. See my disclosures for more information.
PS: I've linked up this post to these fabulous blogs this week!