Hi everyone, Kiki from Kiki and Company here and I am so happy to be here again to share a fun printable with you.
There are so many things that I love as a mom. I love picking my kids up and twirling them around and give them kisses on their necks. I love to drive with them in the car and hear them belt out their favorite songs. I love to pick them up from school and find out all of their adventures they've had that day. I also love to know that my kids see me as more than a taxi driver, a nurse, a counselor and a maid (though I do LOVE to still do all of these things for them). At Valentine's Day, we had a really special activity we did with a Valentine's Love Note. It was such a special experience in our own family to write down things we loved about each other and then share them with the family that I thought it would be a perfect thing to do for Mother's Day as well!
This is a super simple printable, but I am SURE that it will be one that will make you feel love beyond compare: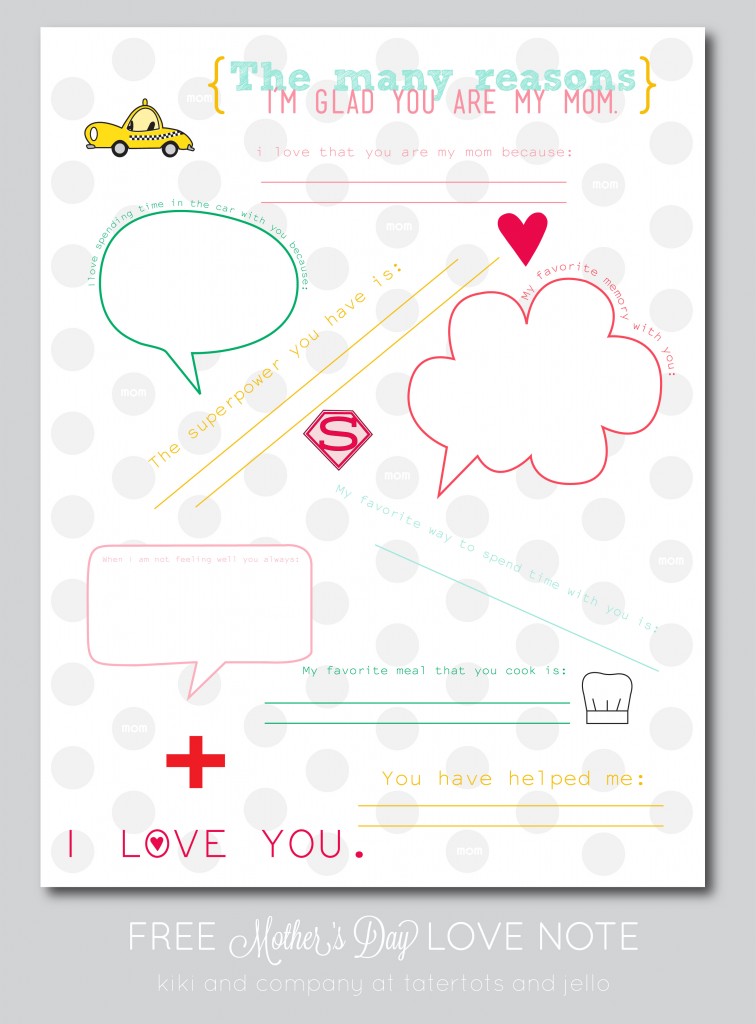 To get the free Mother's Day Love Note, CLICK BELOW:
the many reasons why i love mom
Simply print it out and fill it out for any mom in your life!
I hope you have the happiest Mother's Day around. I hope you feel how important your job as a mom really is. Keep on driving, fixing boo boo's, cook dinner, do laundry, help with homework, be a cheerleader, clean the house and EVERYTHING else that you do. You are important and hope you feel that this Mother's Day.
I hope you will join me at Kiki and Company this week where I will be sharing a new Mother's Day printable EACH DAY as we celebrate the awesome mom's in our lives.
You can also find more Free Mother's Day Printables at Kiki and Company:

Prayers of a Righteous Mother / All that I am, or hope to be printable
***********
Thanks Kiki!! I just love all of her printables. She is always so creative with her ideas and this printable she is sharing today would be perfect to do with little kids or older ones! I always think it's so fun to see what my kids say about me. And, she's right, it will make you feel super loved too.
Don't forget to stop by Kiki and Company! I love that she is sharing so many free printables with us for Mother's Day for her I heart Mom Week.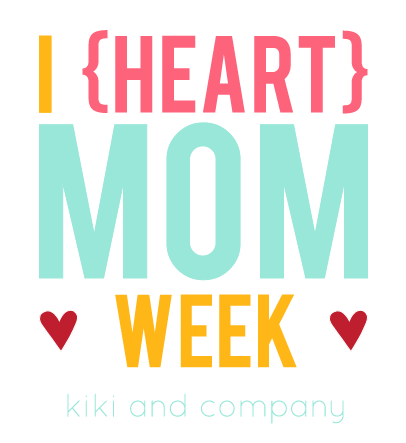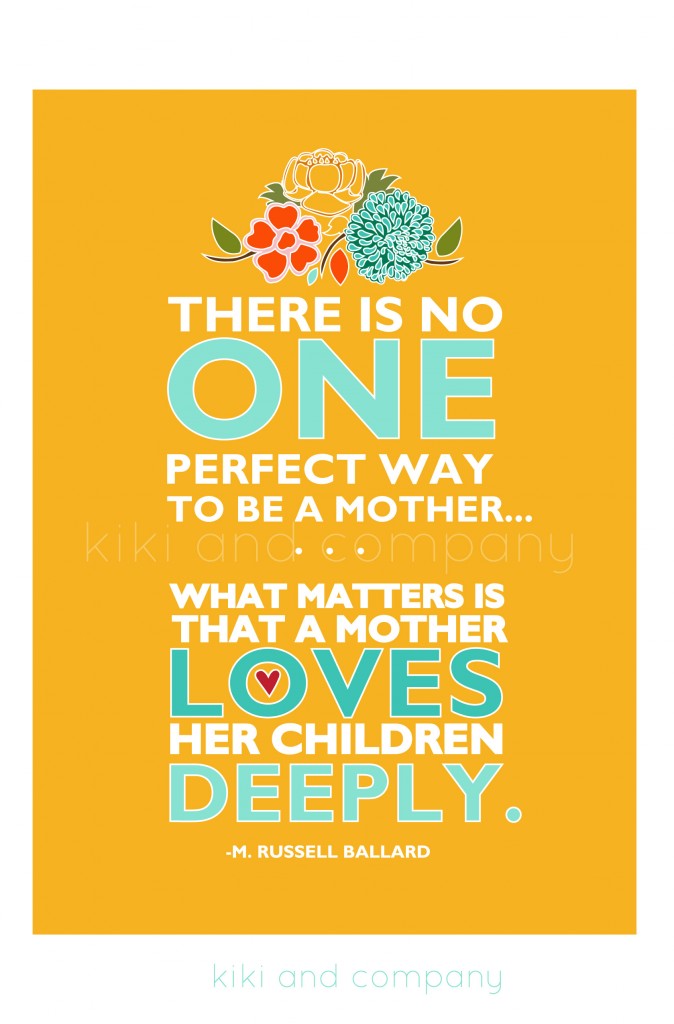 Here is her her print, There is No Perfect Way To Be a Mother that she is sharing on her blog today! Don't you just love it?



xoxo