No-Sew Patriotic Scrap Flags. Mix and match left-over fabric to create pretty patriotic flags that can be used to decorate this summer!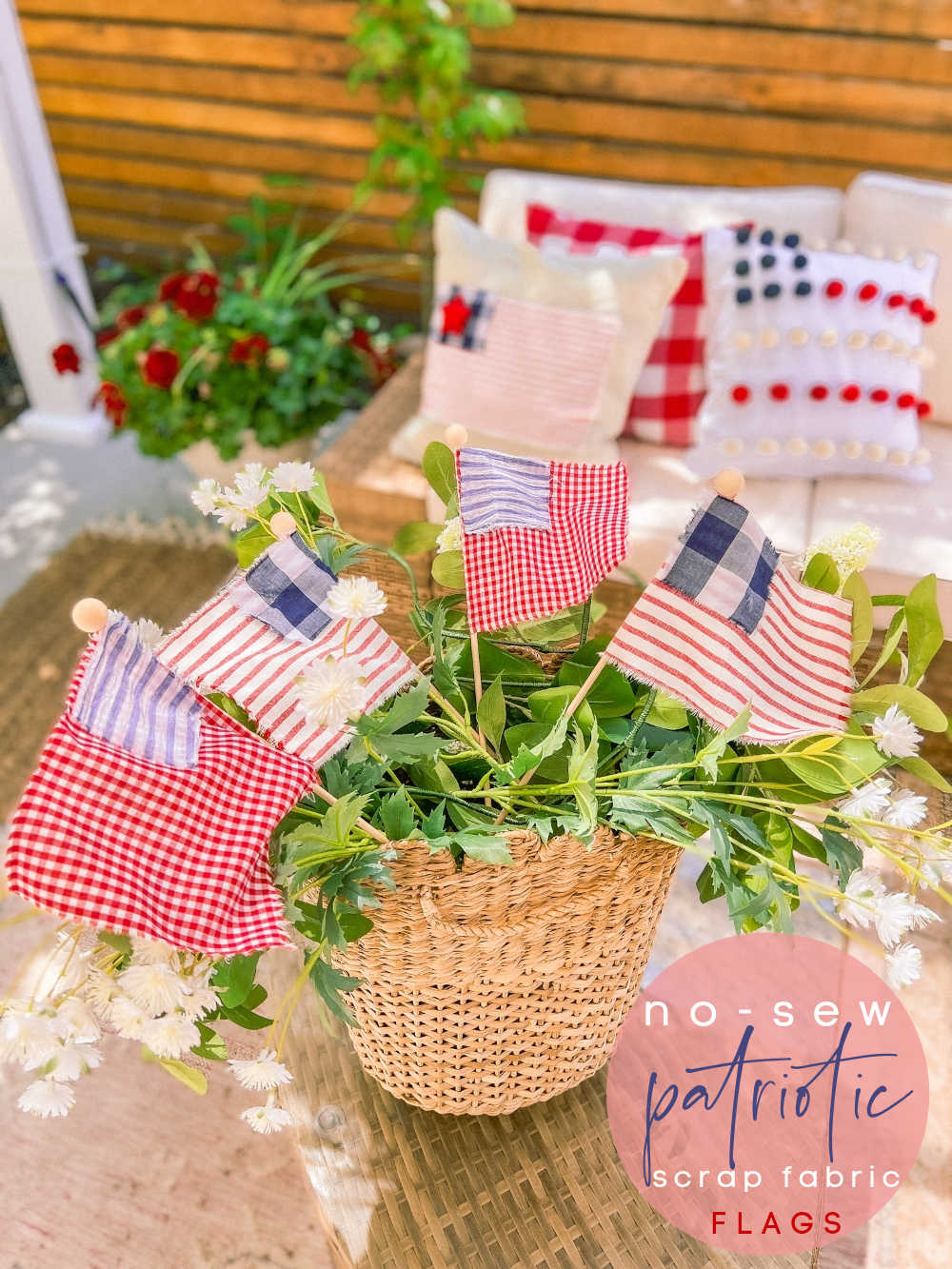 No-Sew Patriotic Scrap Flags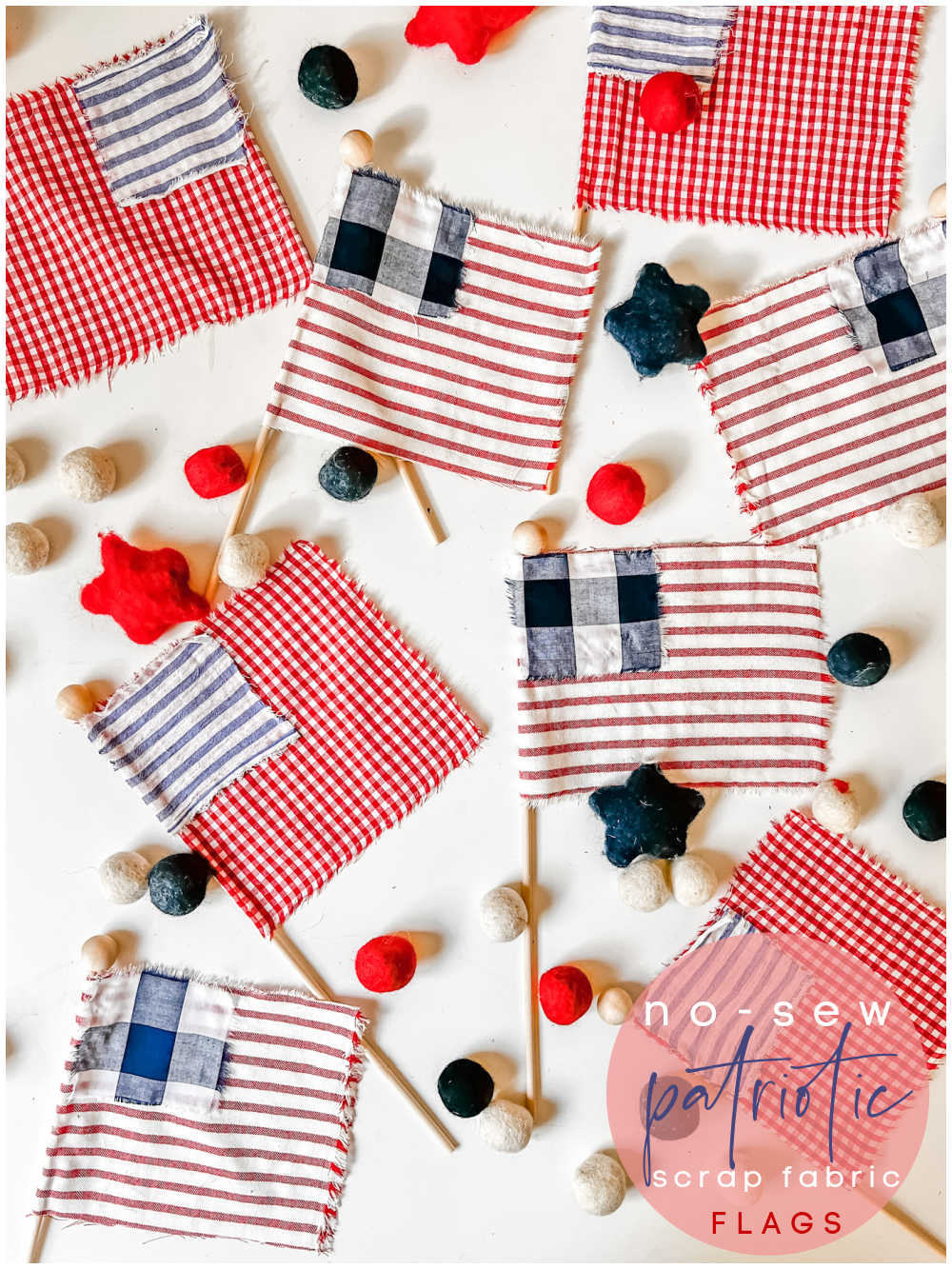 Who's ready to kick off summertime?? I love decorating for Memorial Day with patriotic items that can be left up through Fourth of July. I love crisp combination of red, white and blue. One of my favorite ways to decorate for Memorial Day and Fourth of July are with flags!
Turn Left-Over Fabric into Patriotic Flags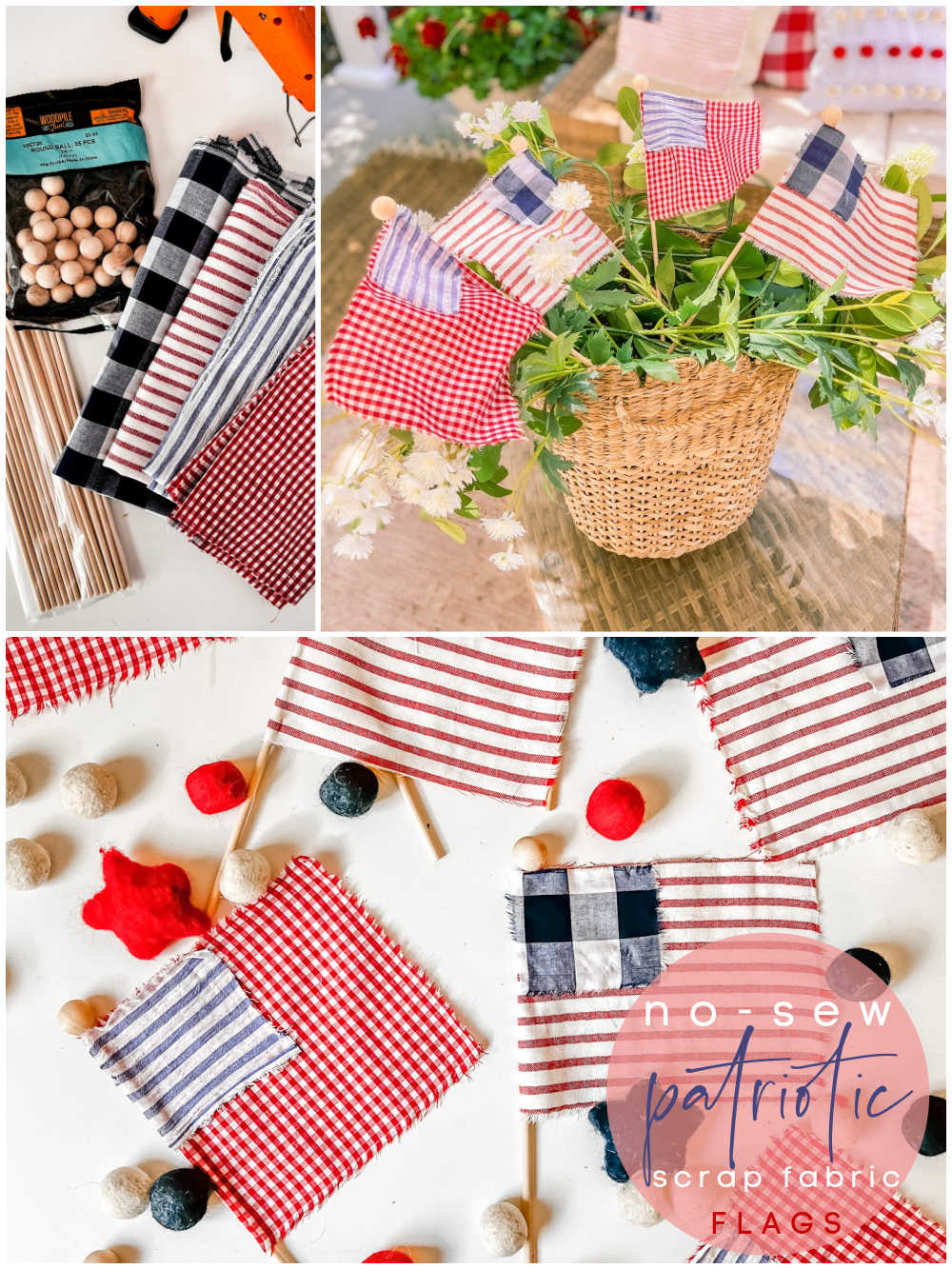 Turn Left-Over Fabric into Handmade Flags This project only uses a small amount of fabric, so it is perfect to use up extra fabric! It's also a great way to mix and match different fabrics and patterns so the flag types are endless. I used two striped fabric and two plaid fabrics, but you can also use prints, polka dots, tie-dye or plain colored fabric too!
Patriotic Decor Ideas
I am joining friends today in a fun blog hop that my friend Pasha from Pasha is Home organized. Be sure to scroll down to see 8 beautiful and easy ways patriotic ideas. Click over to get directions to make these gorgeous patriotic ideas.
How to Make No-Sew Patriotic Scrap Flags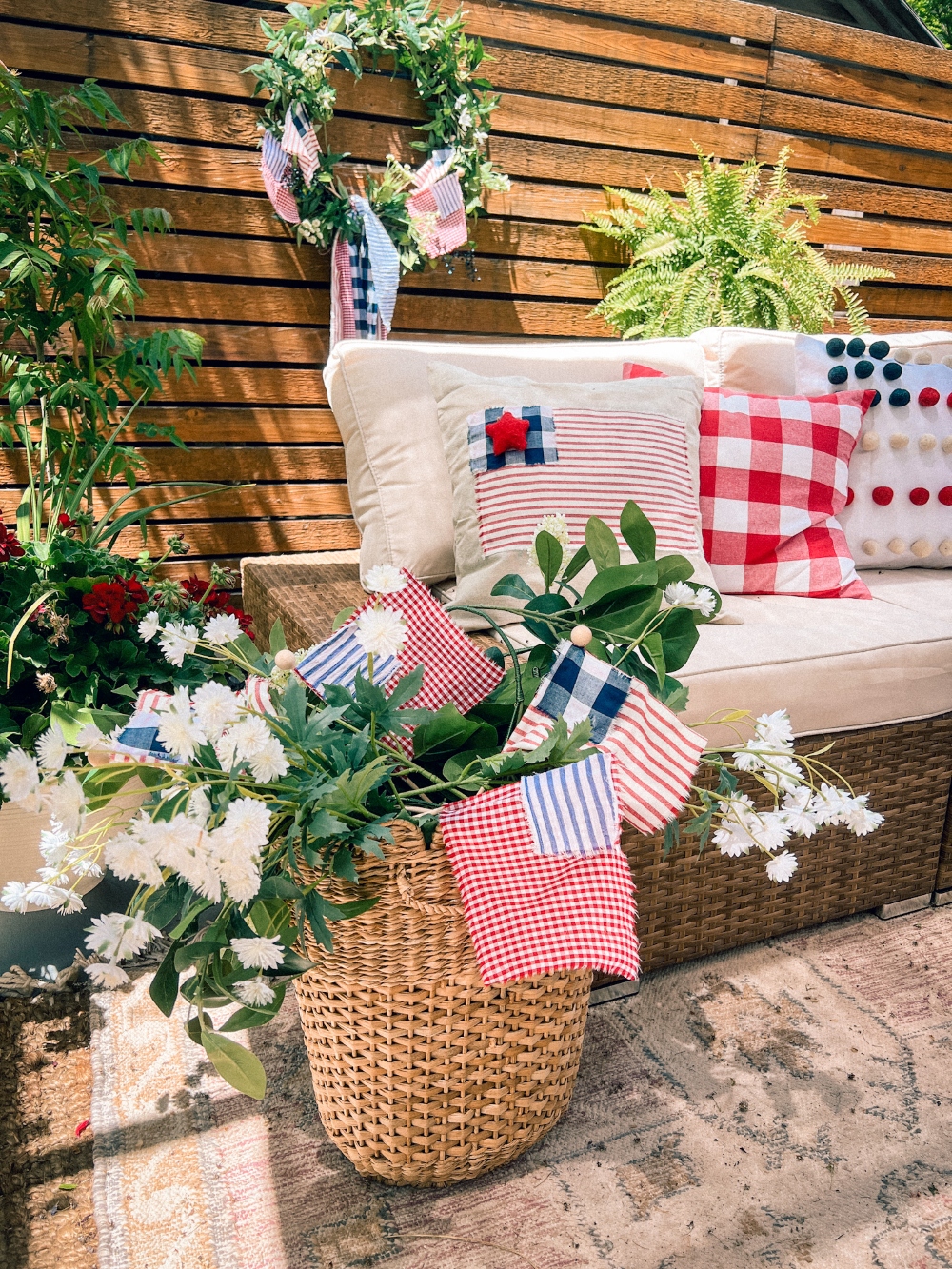 Here's how to make these easy colorful no-sew patriotic scrap flags!
No-Sew Patriotic Scrap Flag Supplies
I fund everything at Hobby Lobby, but I've included amazon links that are easy to use and the supplies will come right to your home!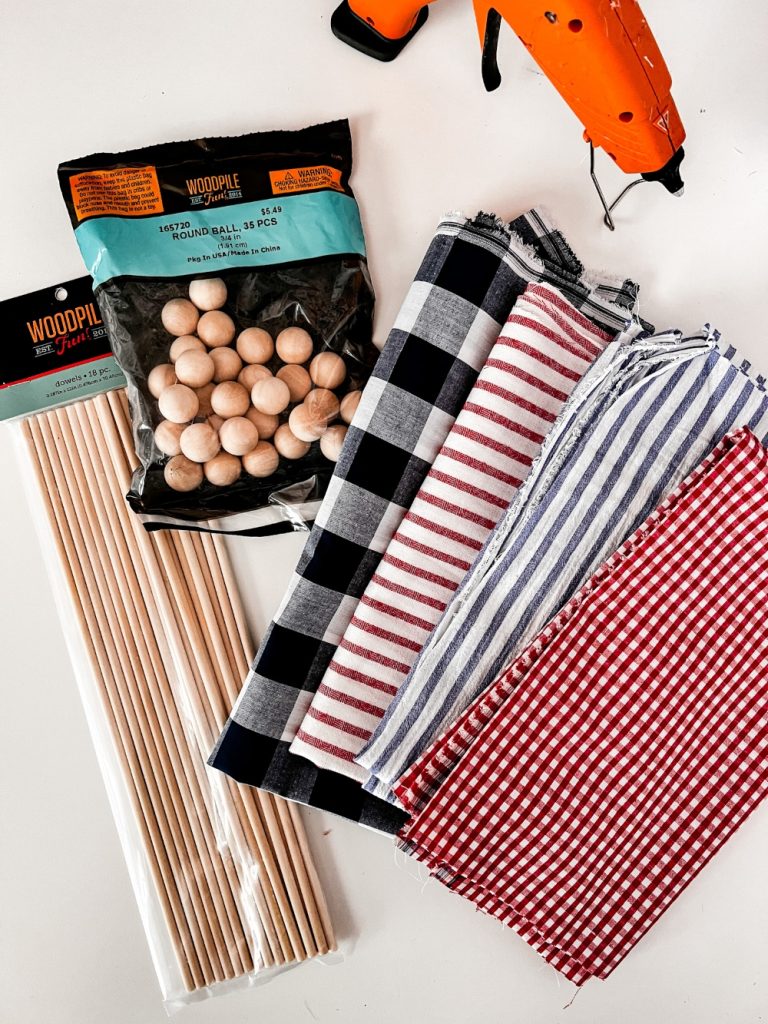 No-Sew Patriotic Scrap Flag Directions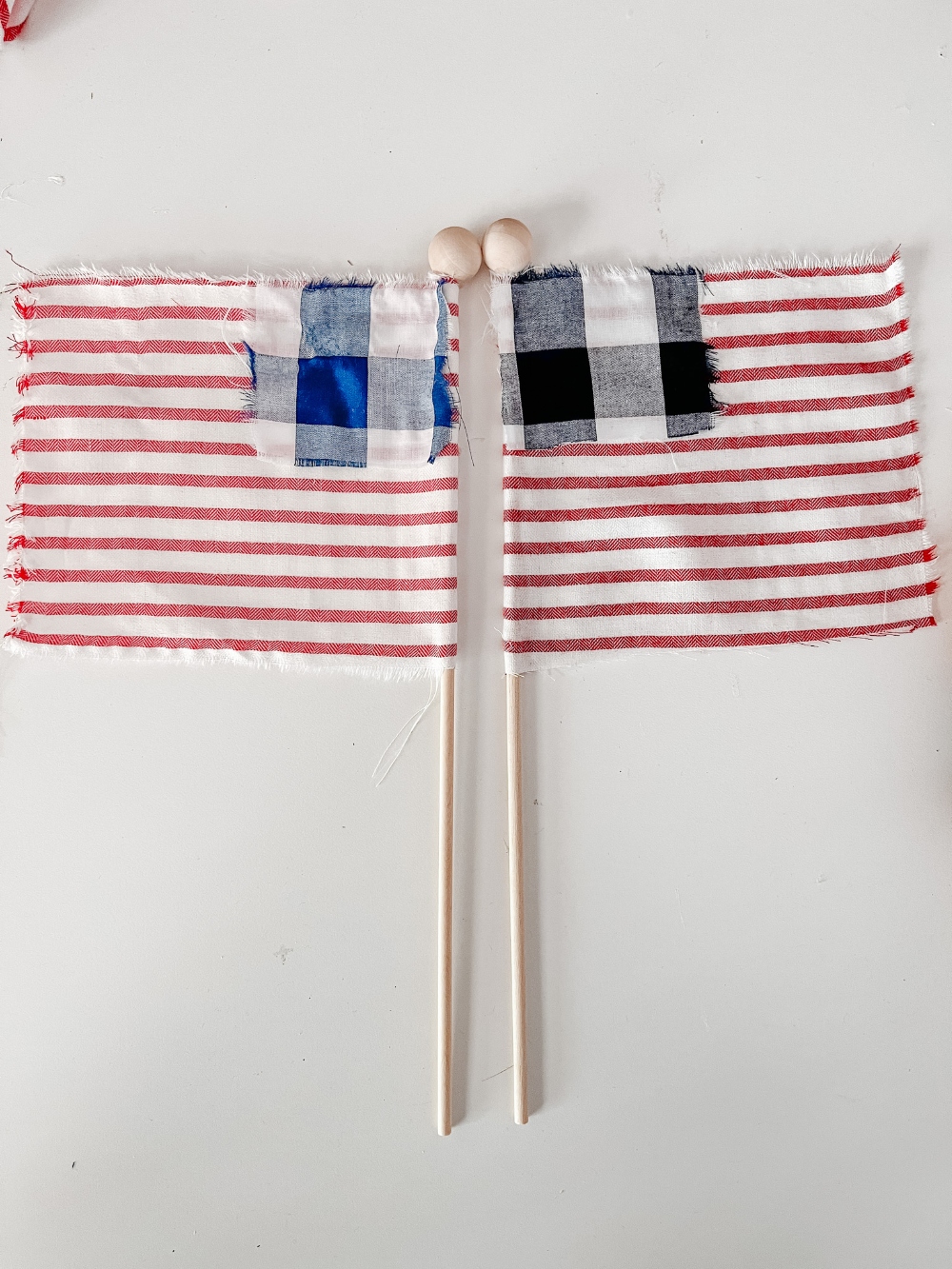 Cut the main red part of the flag into the size you want. I made these flag in 6-inch by 4-inches flags. I wanted a kind of unstructured look so I snipped a small cut the top of the material and then ripped it all the way down the fabric. Then I took the section and snipped it and ripped the other edge.
Cut out the smaller blue material. I also ripped the fabric to match the red fabric with the rough edges.
Lay the larger piece of fabric on your work surface. Run a line of hot glue down the side of the fabric.
Lay the rod along the hot glue line, adhering it to the fabric.
Then run a line of glue on top of the rod and roll it toward the flag fabric.
Turn the flag over and glue the blue smaller fabric at the top left corner of the flag.
Put a small bead of glue at the center of the wood ball and place it on top of the wood rod and hold it there until the hot glue cools.
NOTE — To make flags facing the other direction, attach the wood rod on the opposite side of the flag material. I think it looks nice to have flags that face both directions.
Make a Fabric Flag Pillow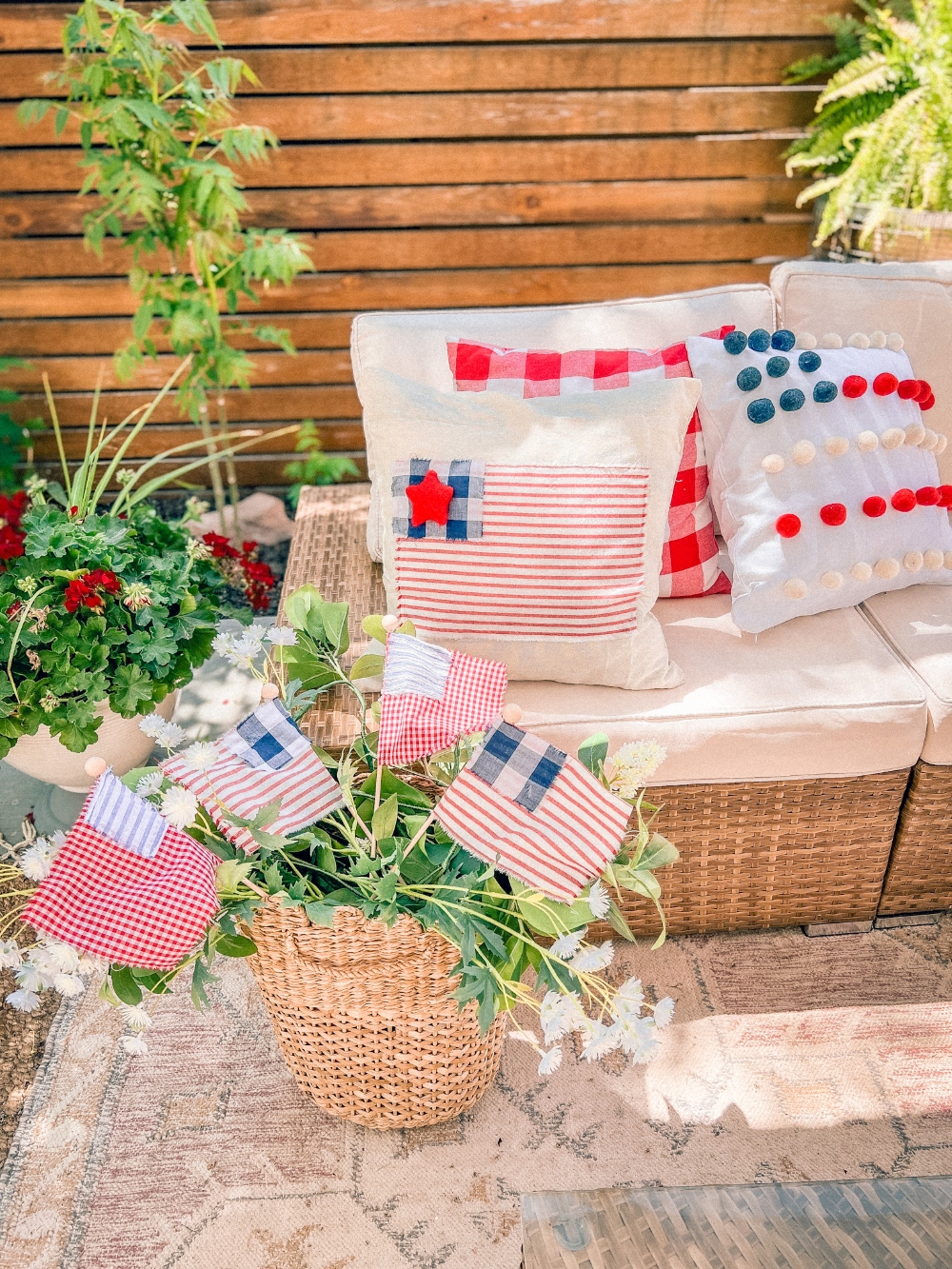 You can also make a larger flag and attach it to a pillow cover. I will write up the easy directions soon if you want to make a matching flag pillow!
More Patriotic Decor Ideas from 8 Talented Bloggers
Simple Vintage Americana Porch Table Ideas // Dabbling & Decorating
How to Make Simple Patriotic Wall Decor // Robyn's French Nest
No Sew Patriotic Scrap Flags // Tater Tots & Jello
Simple Ideas to Decorate with Red, White, and Blue // Simply 2 Moms
How to Make a Festive Patriotic Front Porch // Pasha is Home
Patriotic Picnic Ideas & How To Decorate // The Pond's Farmhouse
How To Create An Easy Patriotic Tablescape // Cottage in the Mitten
Summer Sunroom Dining // White Arrows Home
More Pretty Patriotic Projects
Here are a few easy patriotic ideas to make this year!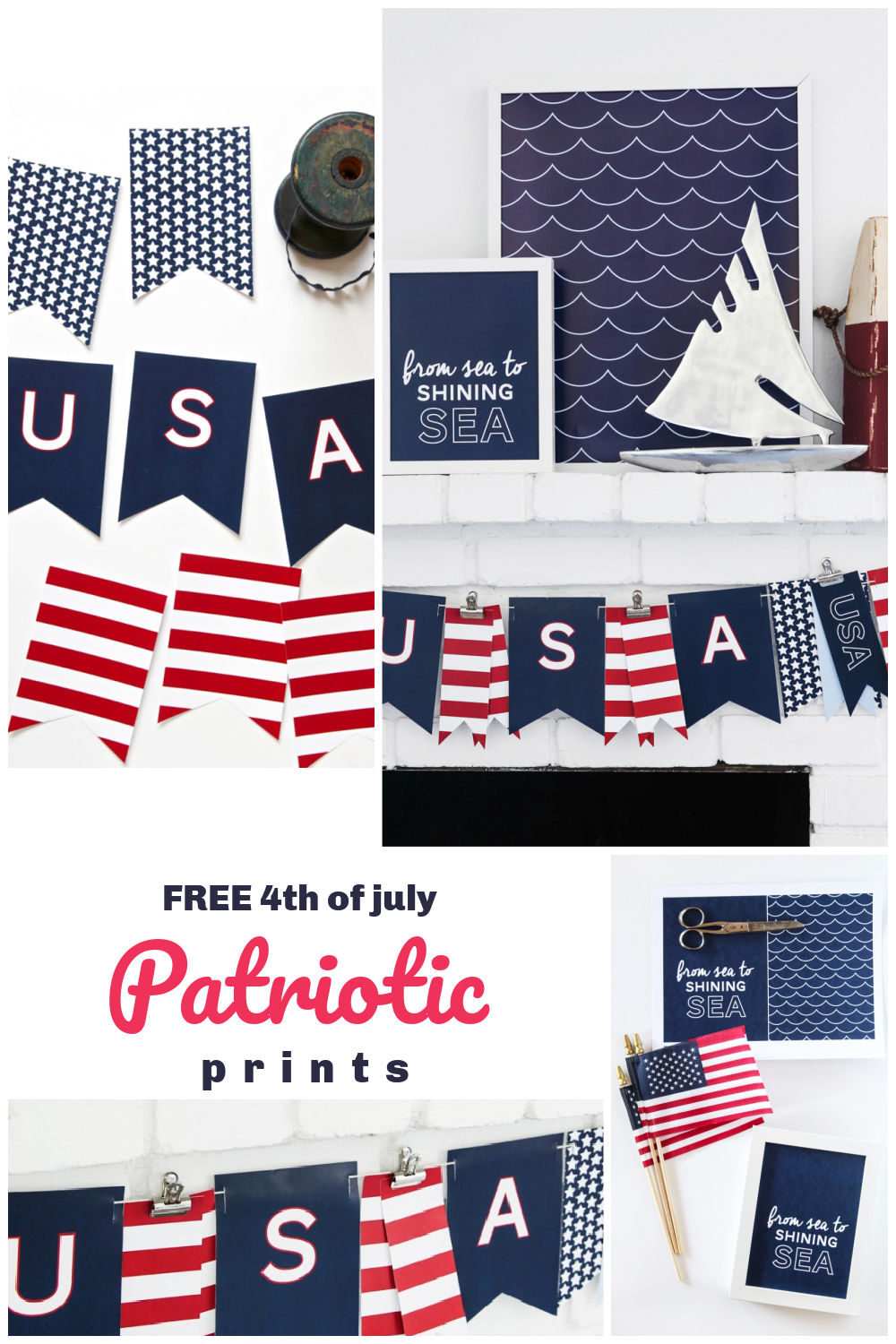 Free Patriotic 4th of July Nautical Prints. Need a last-minute idea? Print out these adorable patriotic banner for instant 4th of July decor!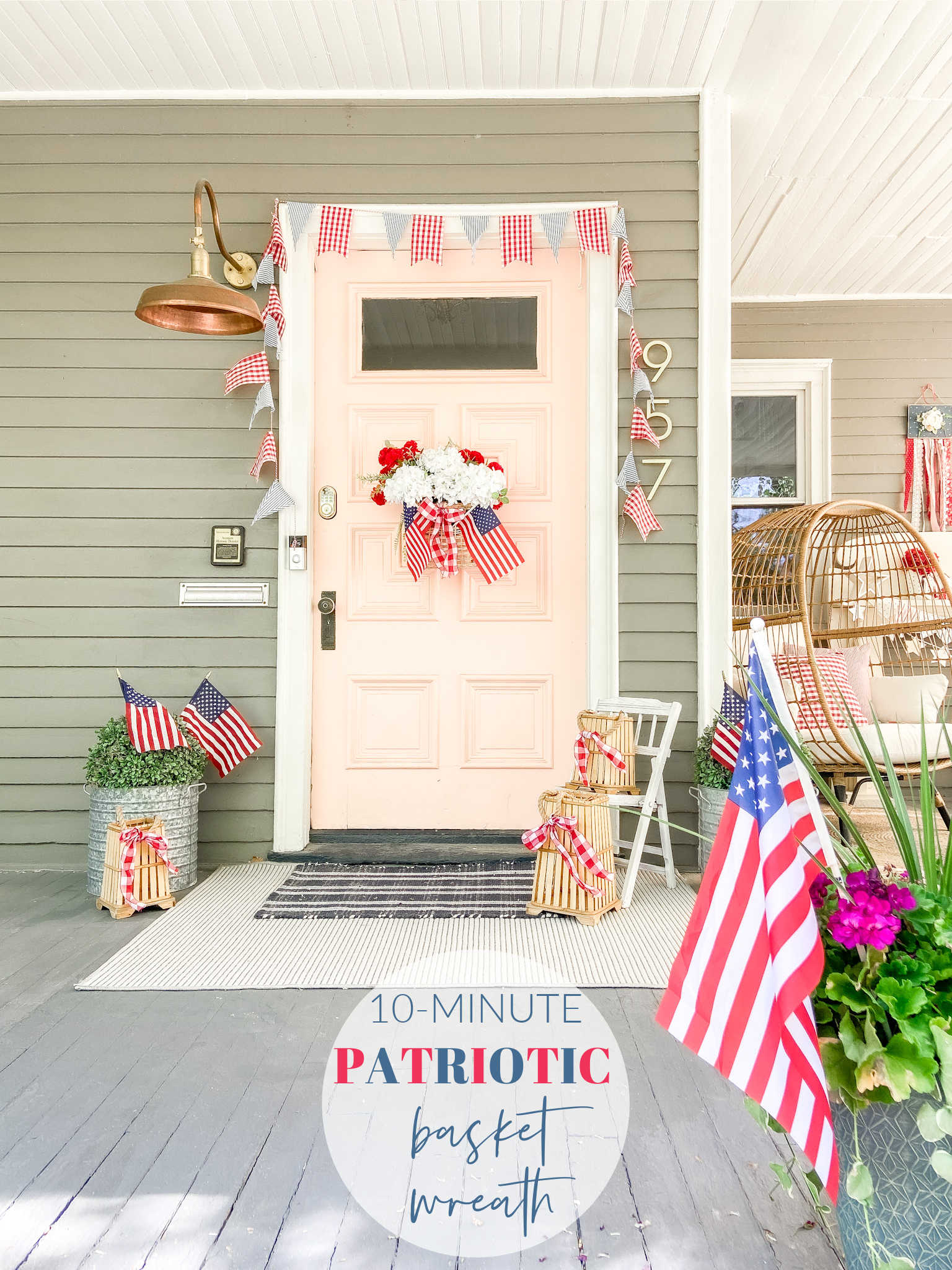 10-Minute Patriotic Basket Wreath. Make an easy and festive fourth of July wreath in just minutes!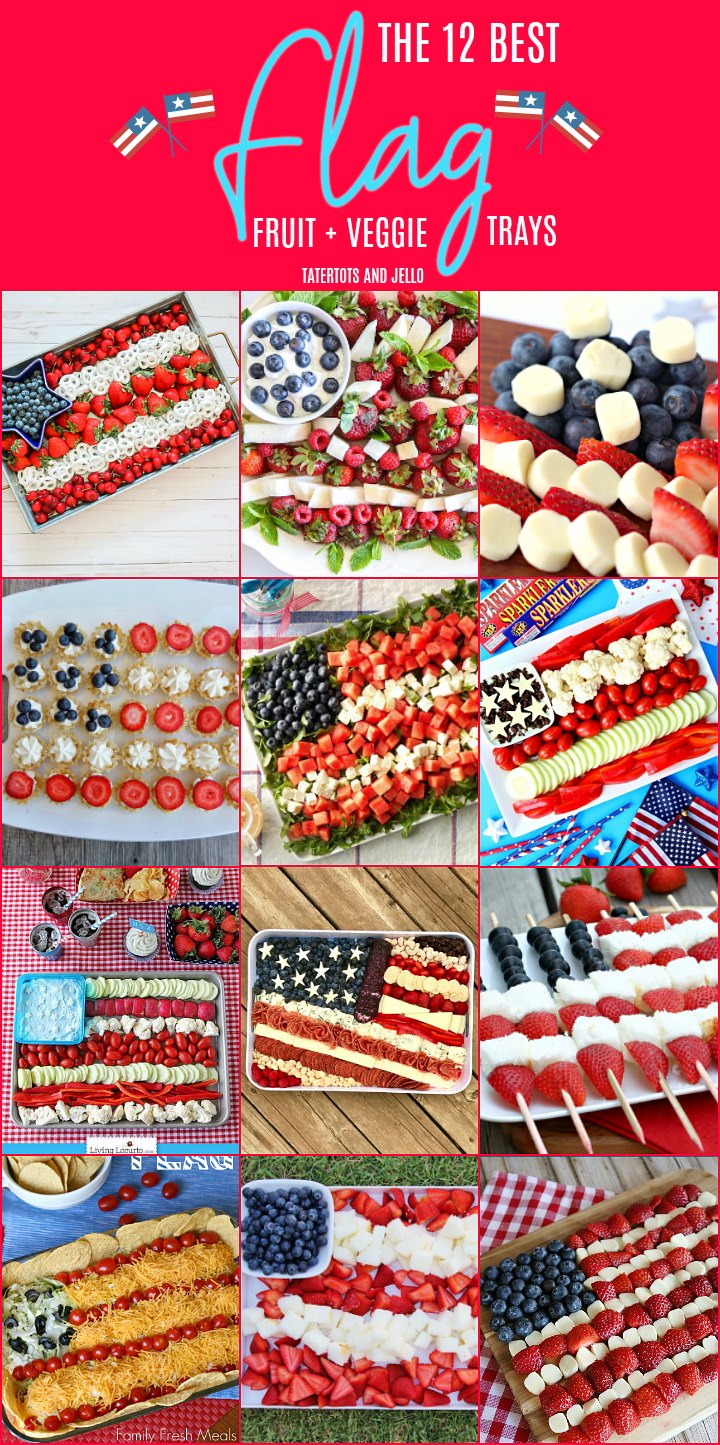 The 12 BEST Patriotic Flag Fruit and Veggie Platters. Create a healthier snack tray for Memorial Day or the Fourth of July with these fruit and veggie tray ideas!
What are you doing to celebrate?
xoxo