Summer Ideas to Try This Week! Bring some summer vibes into your life with these DIY, decorating and recipe ideas.
Summer Ideas to Try This Week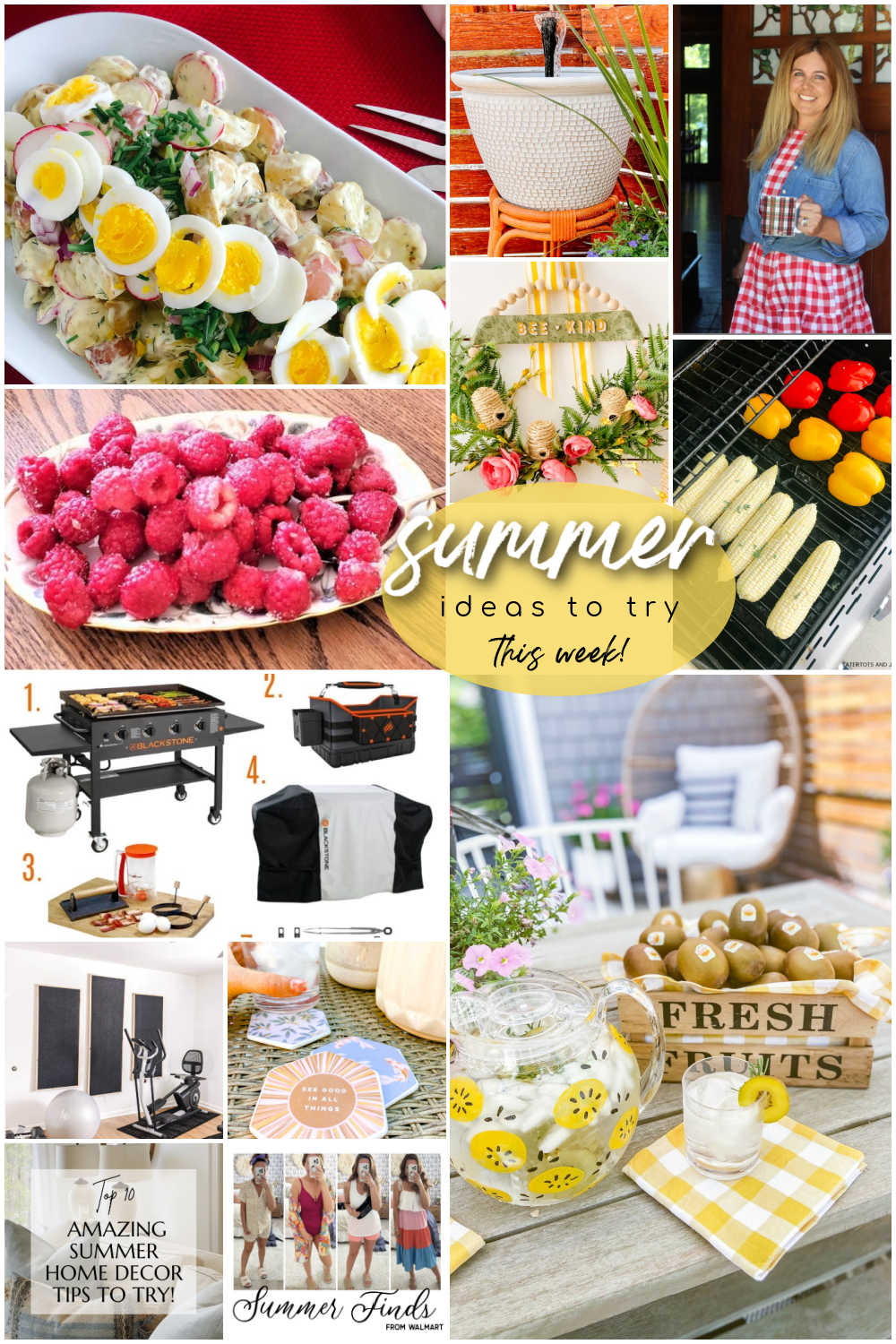 Hi friends! How was your week? It is finally starting to feel like summer at our house. I am excited to share some ways to bring the summer vibe into your home and life this week! I get so much energy during the summer with more daylight hours. It really gets me motivated to work on my home and myself. I hope you love these ideas and try them this week!
New Projects
This week I continued working on our back patio and back pergola areas and I love how they are turning out! I shared a coupe Instagram reels of what I've been doing if you want to check them out at @tatertotsandjello!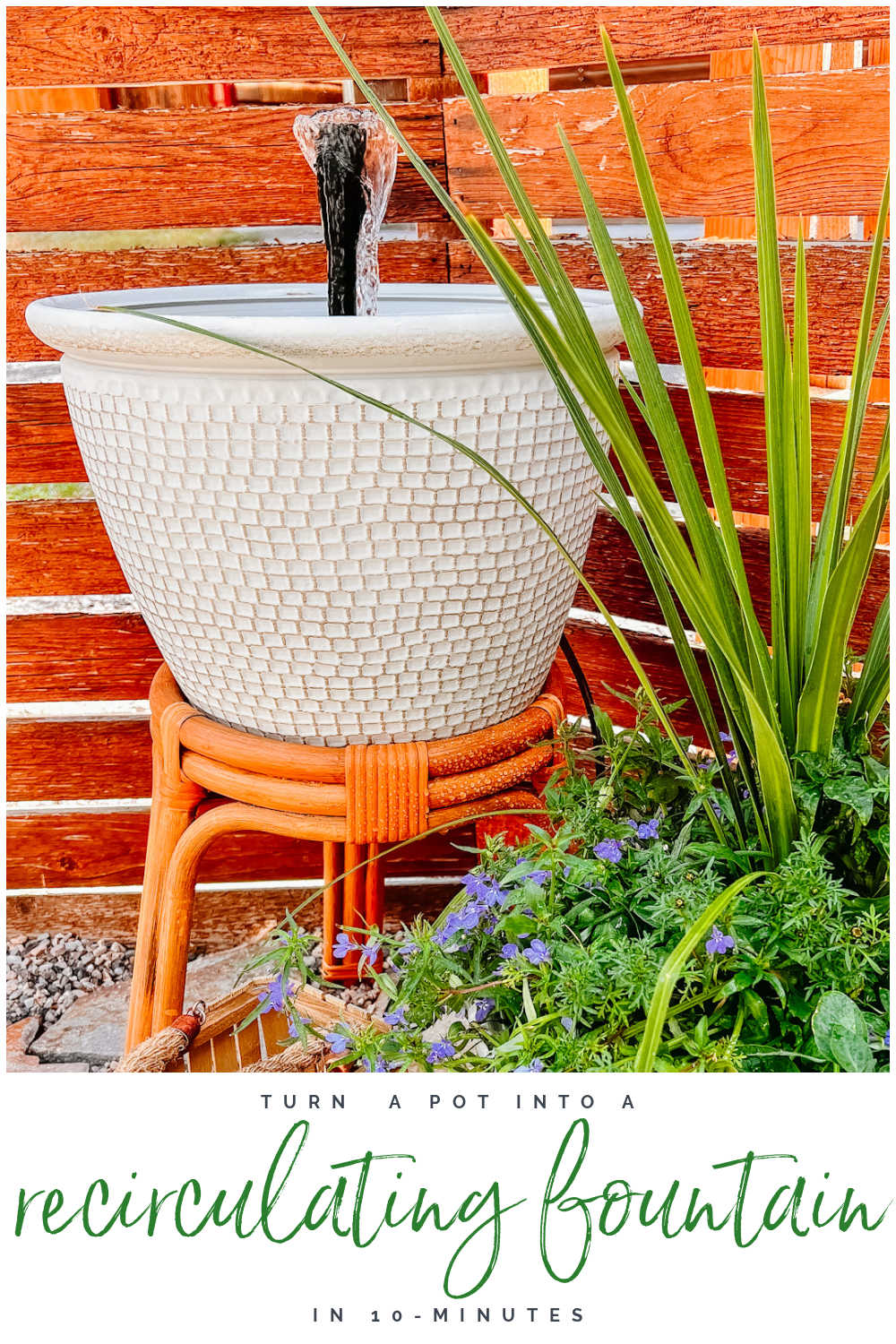 One my all-time most popular posts is one I created about 10 years ago that shares how to Turn a Pot into a Recirculating Fountain. It's amazing how technology has changed and now instead of taking 4-5 hours to create this project, you can make a DIY Recirculating Pot in about 10 minutes! So I wrote a new poston how to do that with links to the pump/fountain head as well as a solar-powered version too! You don't even need electricity to create a beautiful fountain and you will LOVE the soothing sound of running water! If you already have a pot this project will cost LESS than $20!!
Summer Ideas to Try This Week
Here are a few amazing summer ideas to try this week and kick off the season!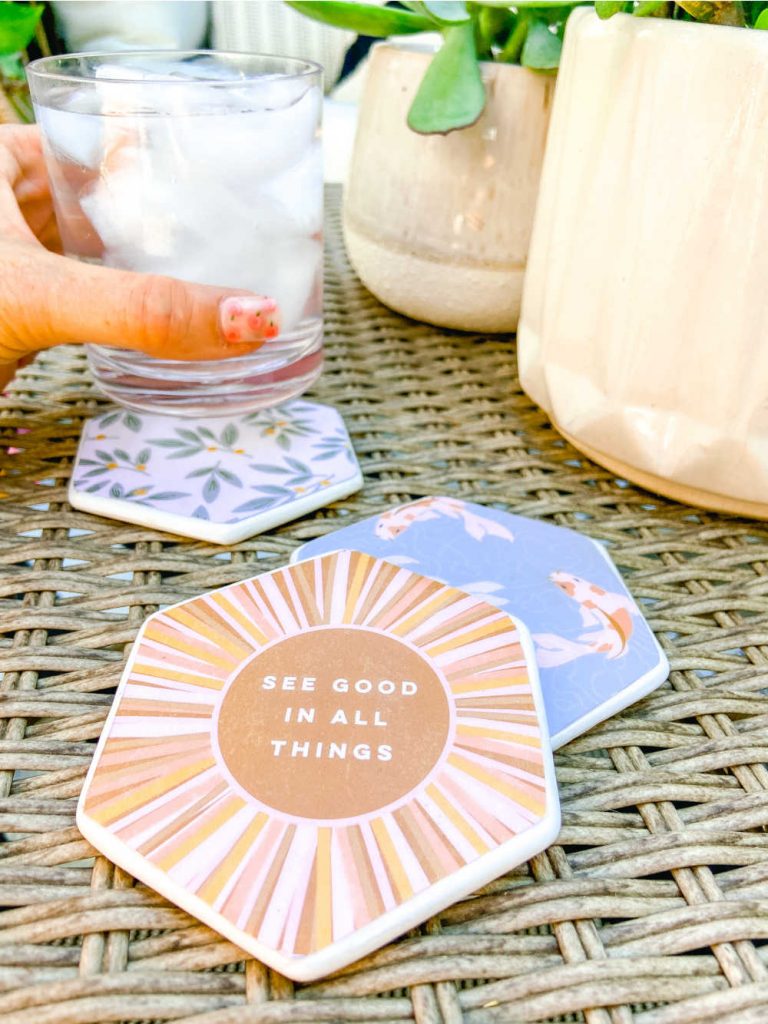 Summer Decoupage Concrete Coasters. Personalize concrete coasters with pretty paper for a DIY that's super easy and so fun to make with kids!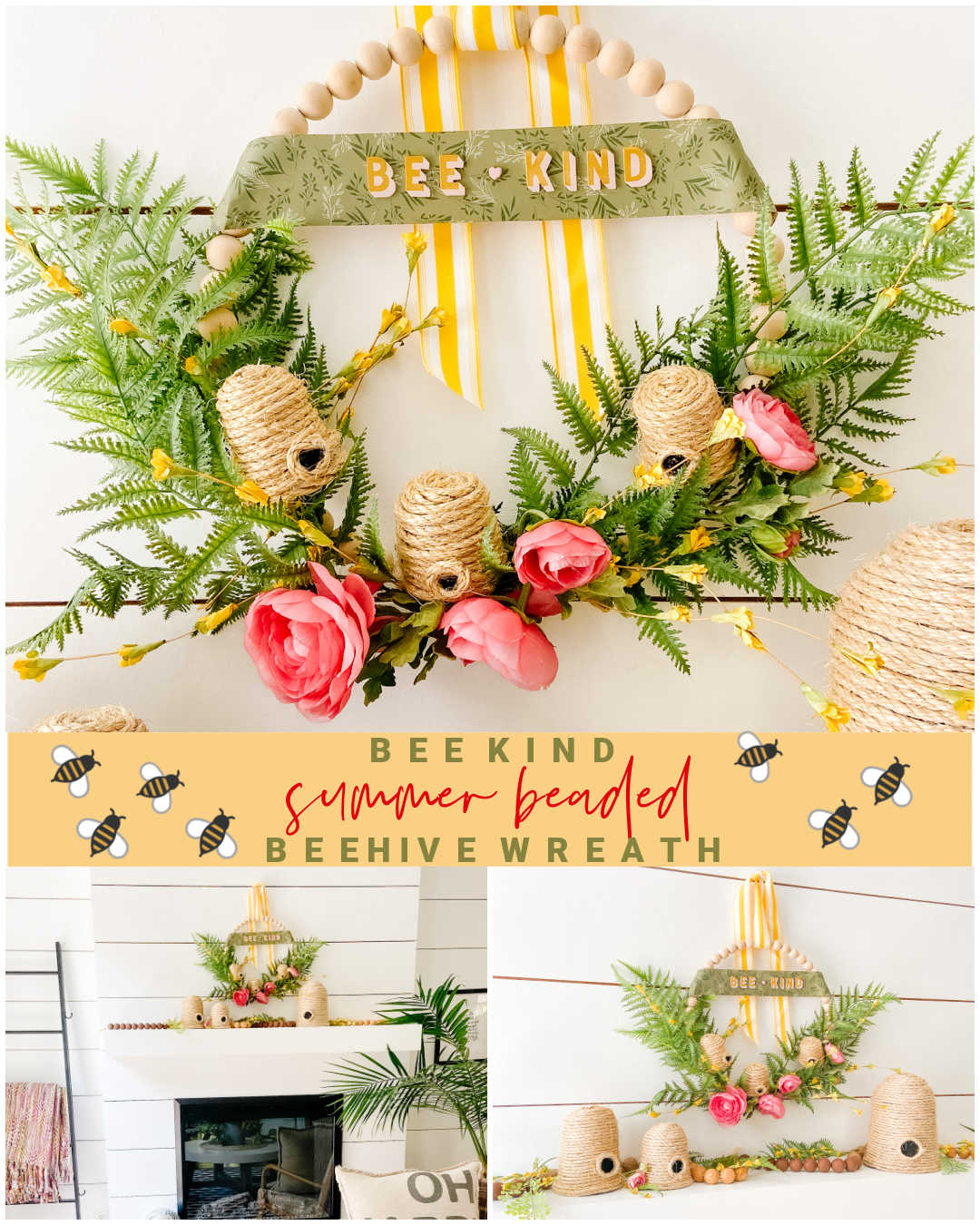 Bee Kind Summer Beaded Beehive Wreath. Celebrate summer by creating a beehive wreath with mini skeps and a Bee Kind Banner!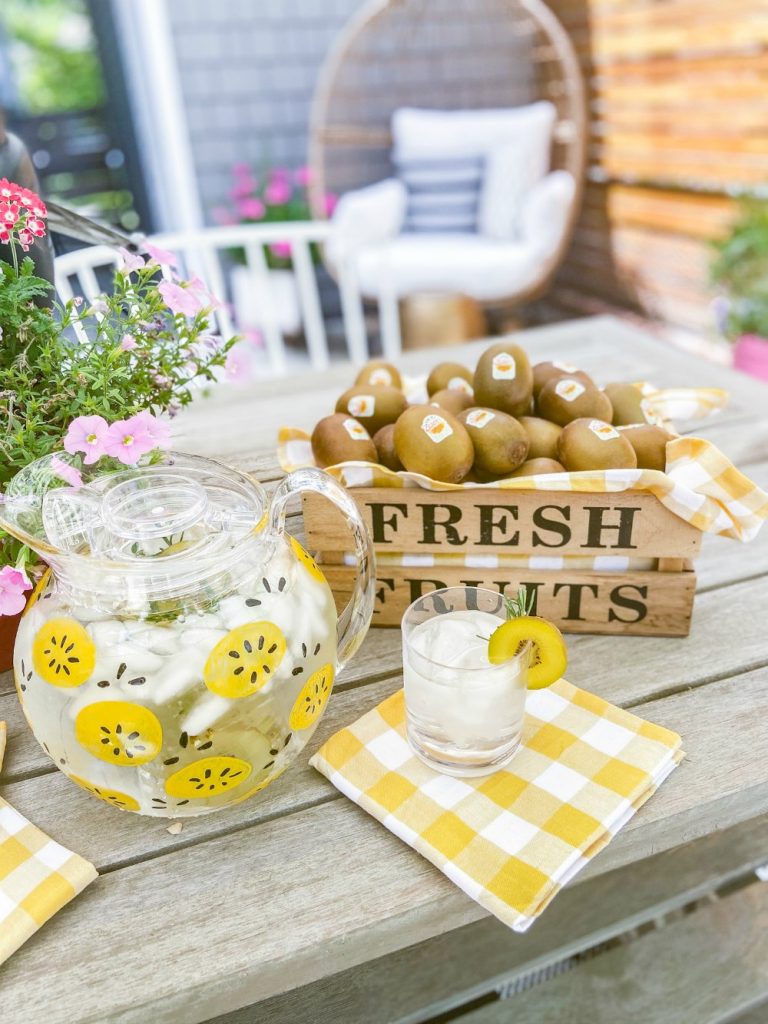 DIY Summertime Painted Kiwi Pitcher. Celebrate Summer by making a painted pitcher featuring the bright golden kiwi.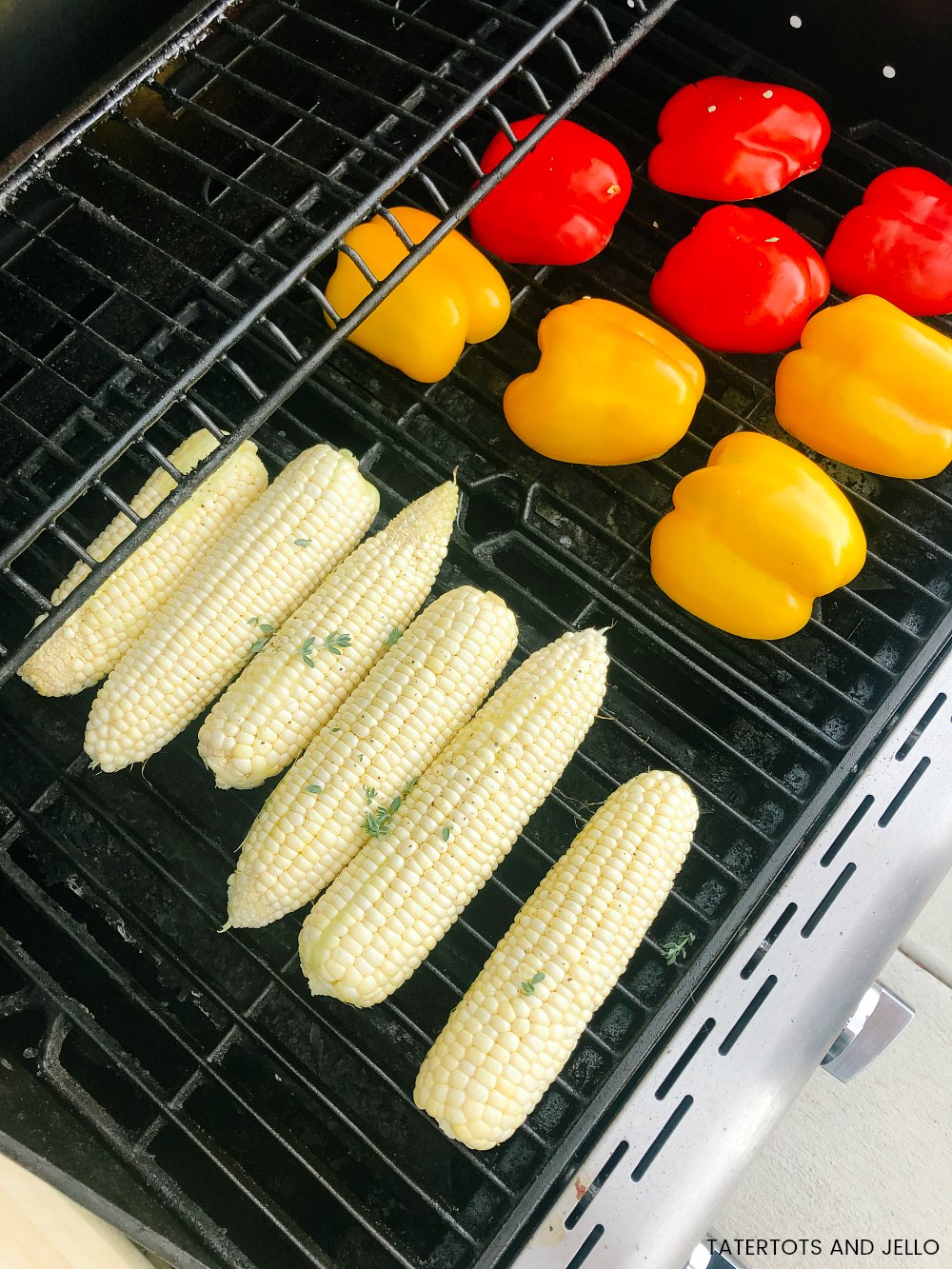 Grilled Corn Salad with Tangy Lime Vinaigrette. Looking for the perfect salad to make this summer? This one takes fresh corn and peppers and grills them to bring out the most flavor, mix more fresh veggies and top it with a refreshing citrus lime vinaigrette dressing.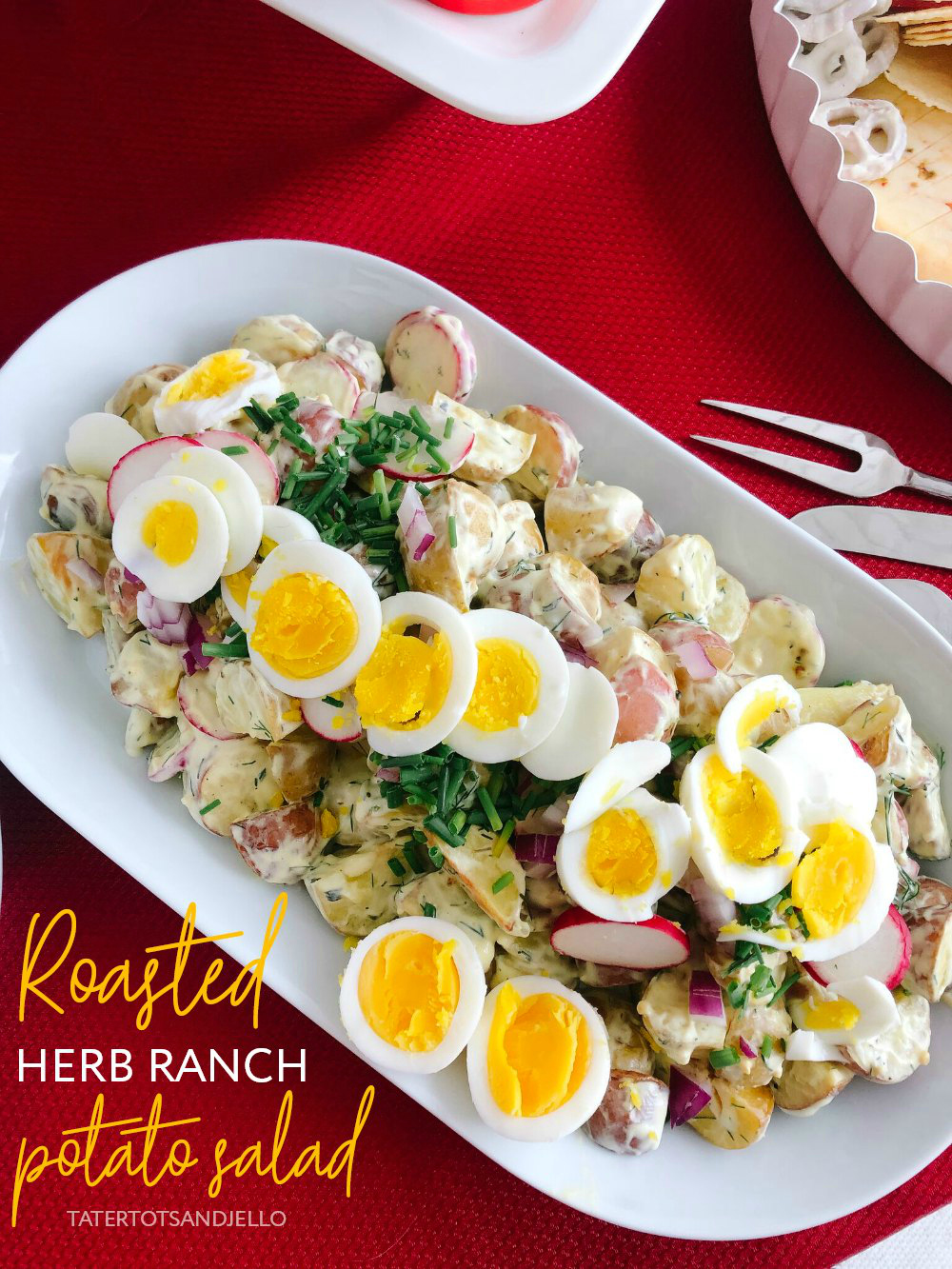 Roasted Herb Ranch Potato Salad. Flavorful herbs and potatoes are roasted, combined with crunchy veggies and a mouth-watering herb ranch sauce for a potato salad that is out of this world! You really need to try this one.
Welcome Cindy from Cloches and Lavender
This week I am thrilled to feature Cindy from Cloches and Lavender! Cindy has a wonderful site with ideas on upcycling, thrifting, delicious recipes and sharing her love of french decorating!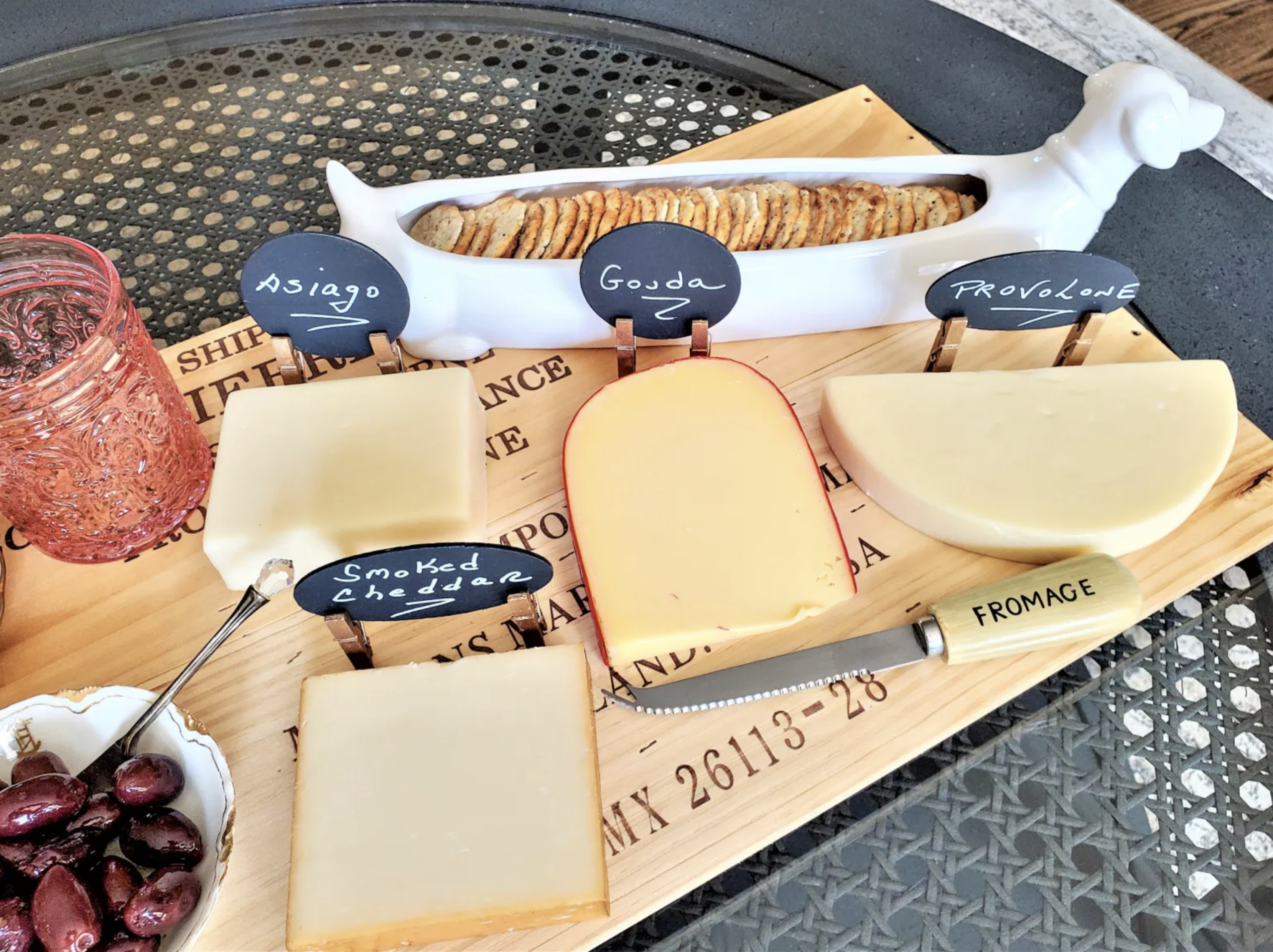 One project I can't wait to make are these DIY Charcuterie Markers. Perfect for summer entertaining!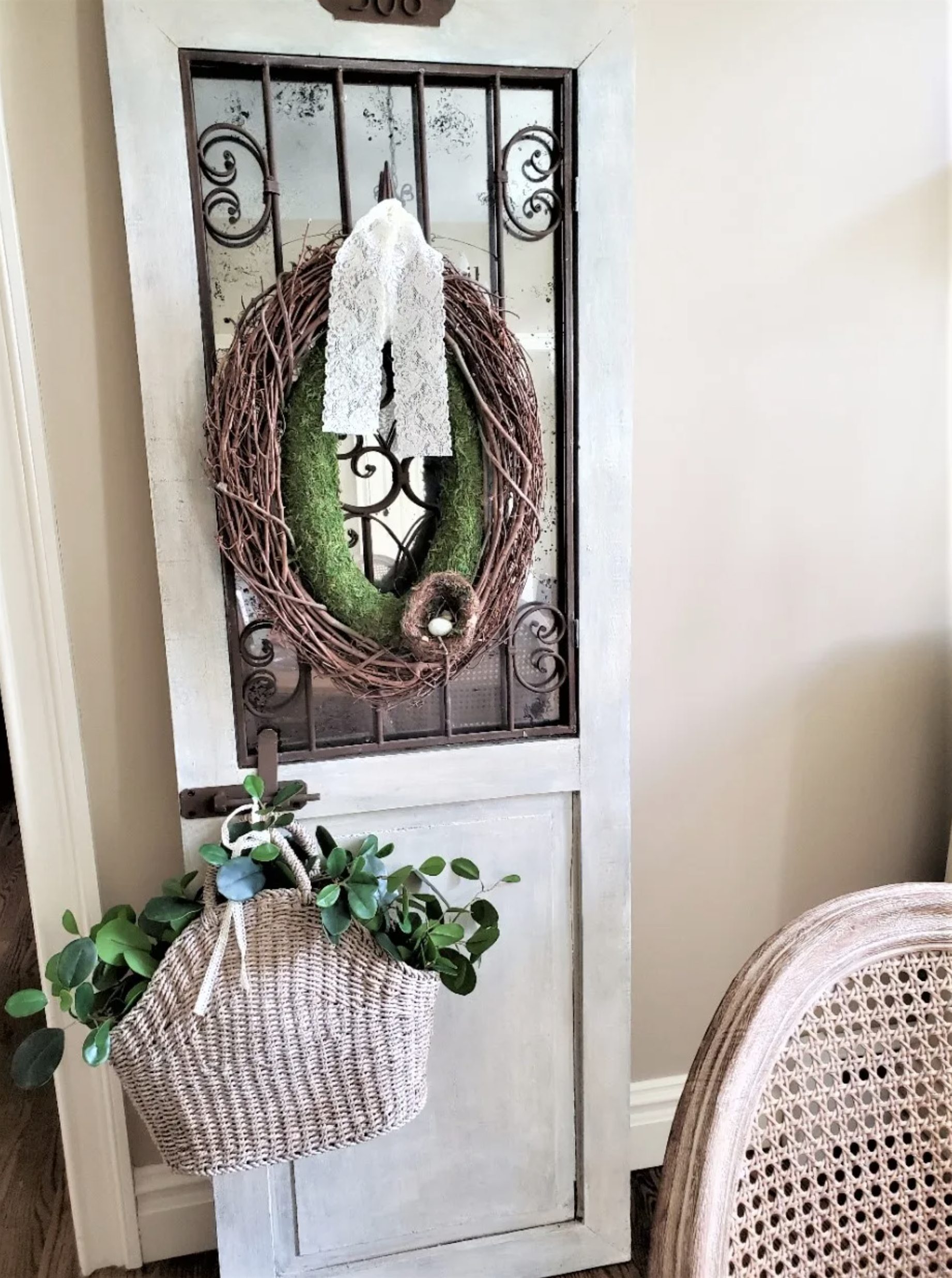 Another idea that I thought was GENIUS is this summer wreath. Can you believe that the inside is made out of a pool noodle?? So smart!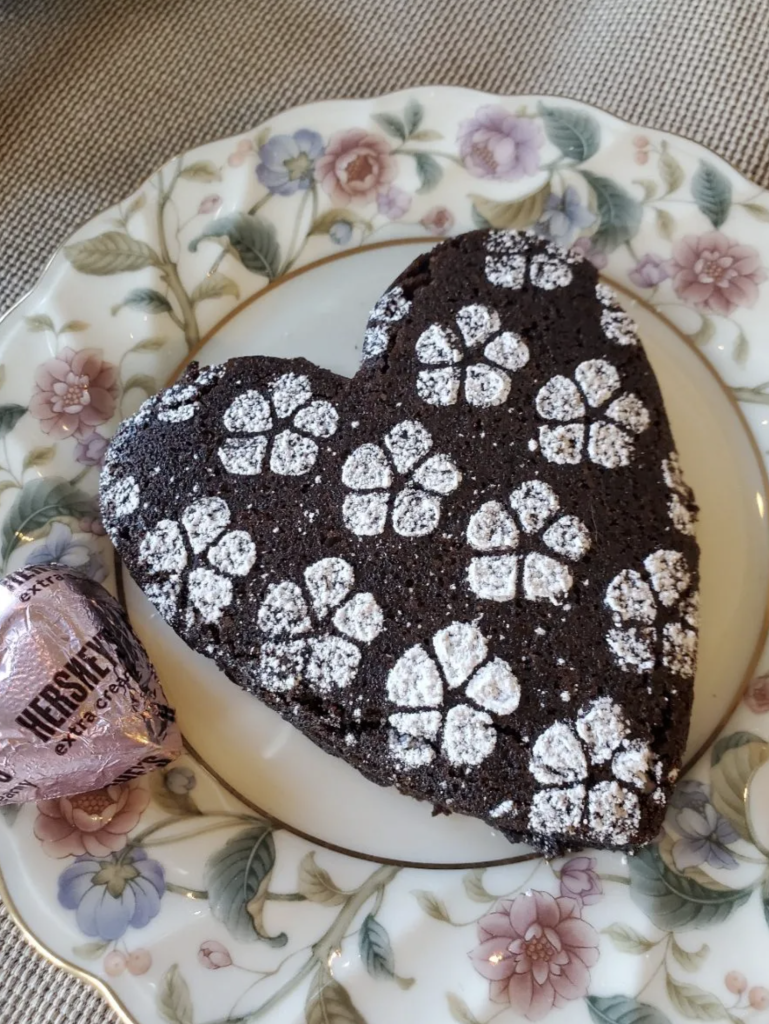 There are so many recipes that Cindy shares that I want to try. I think I may make these Heart-Shaped Brownies for our anniversary this year. They are so cute and look so yummy! You will love following along with Cindy on her site and on Instagram at @clochesandlavender – where Cindy shares her latest ideas!
Welcome Home Saturday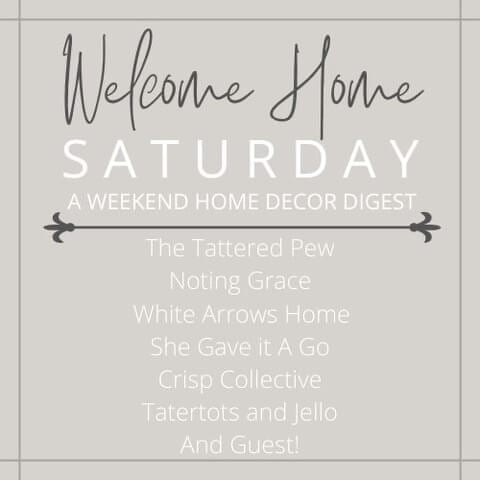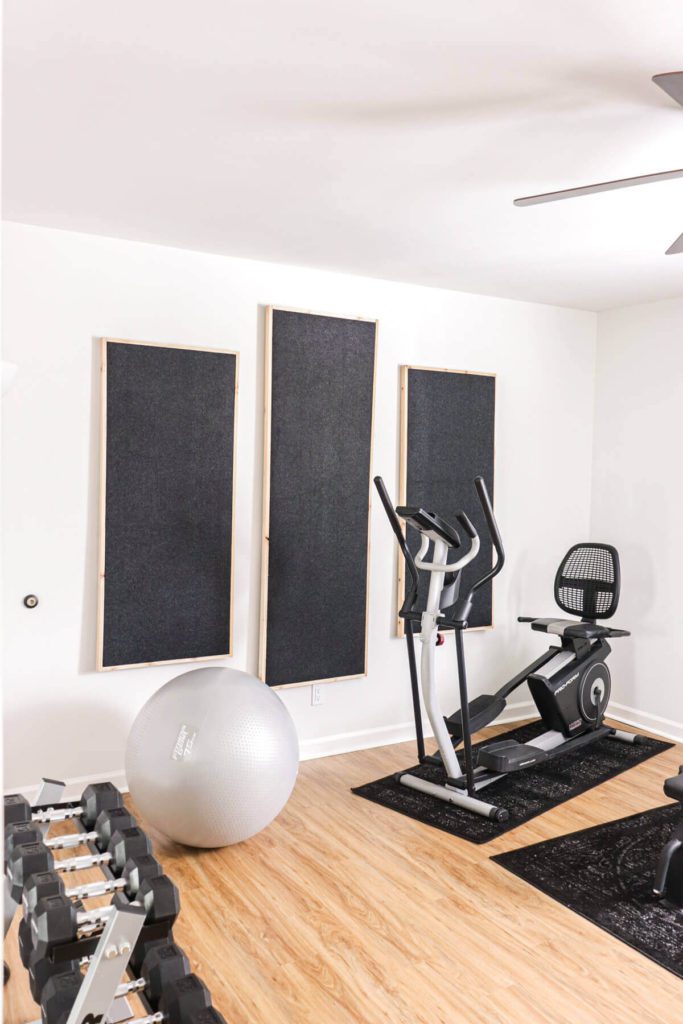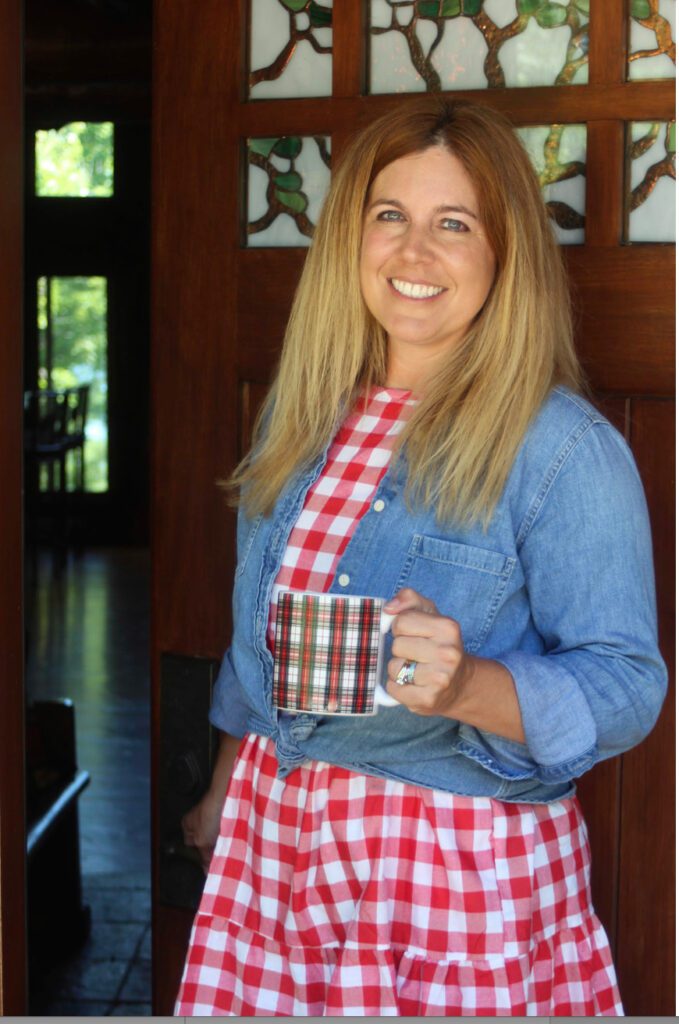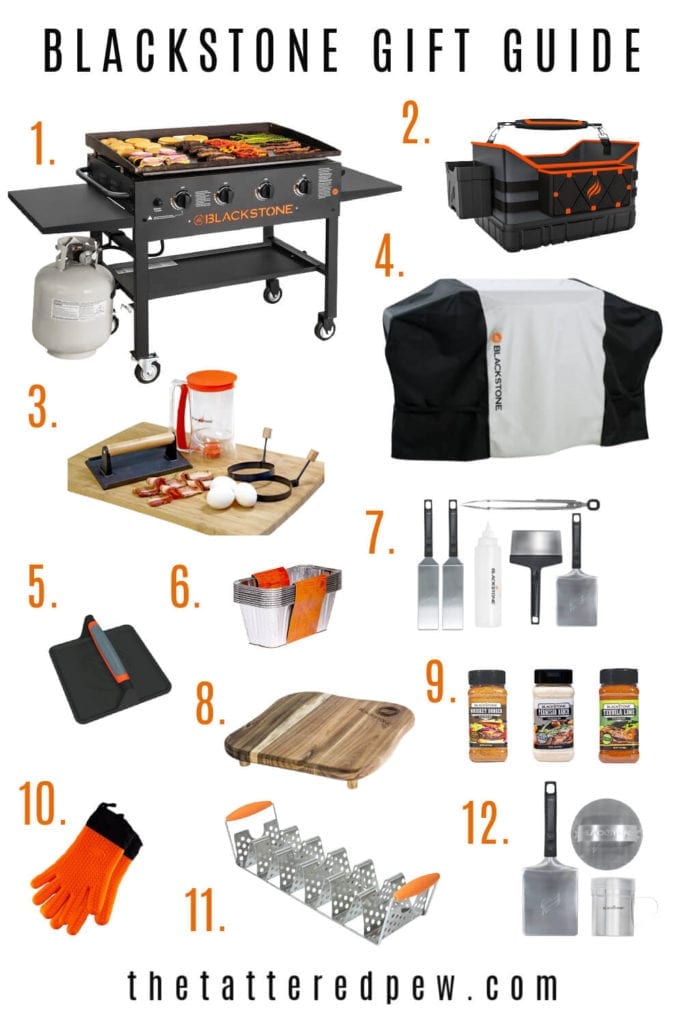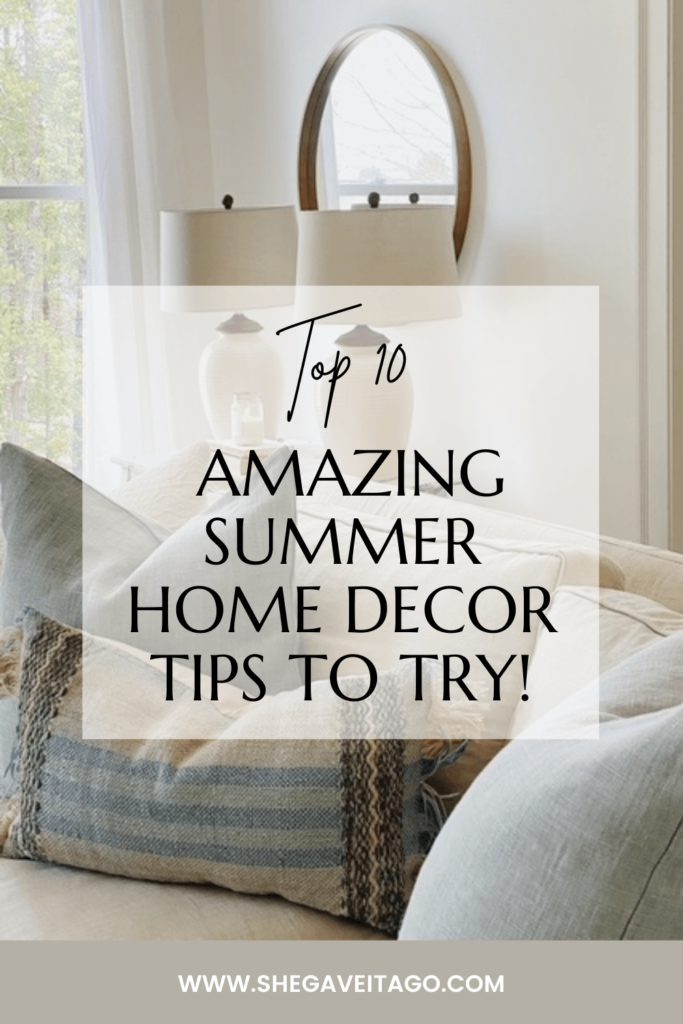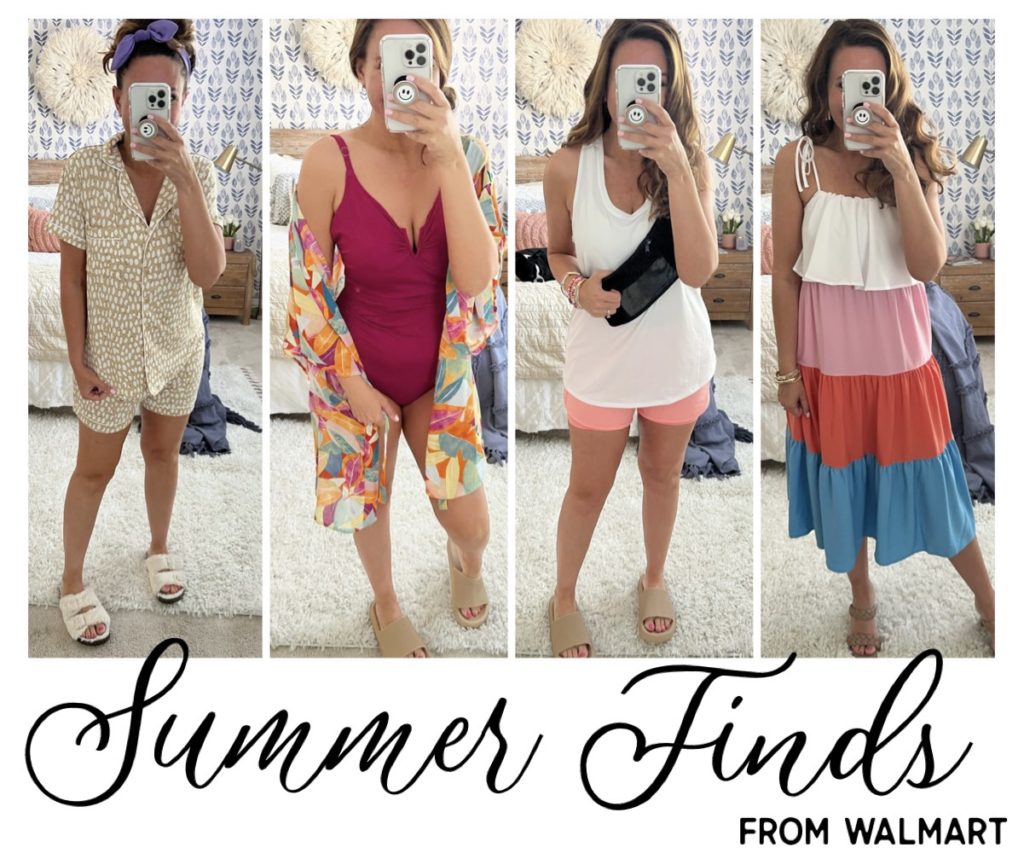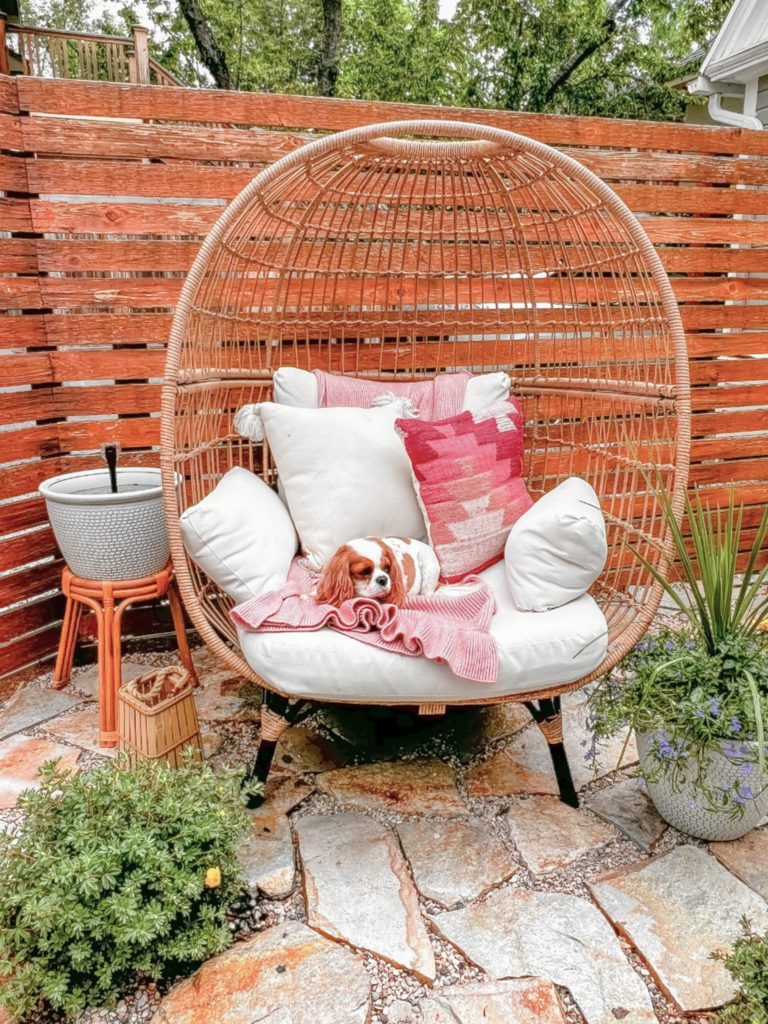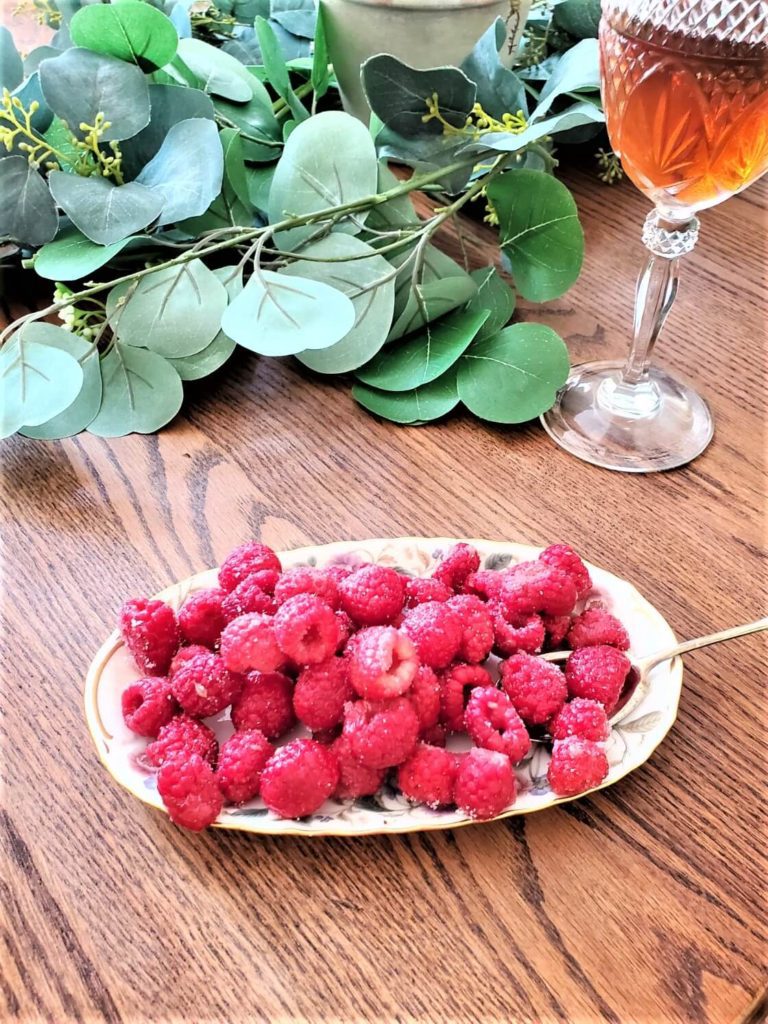 Pin These Ideas to Make Later!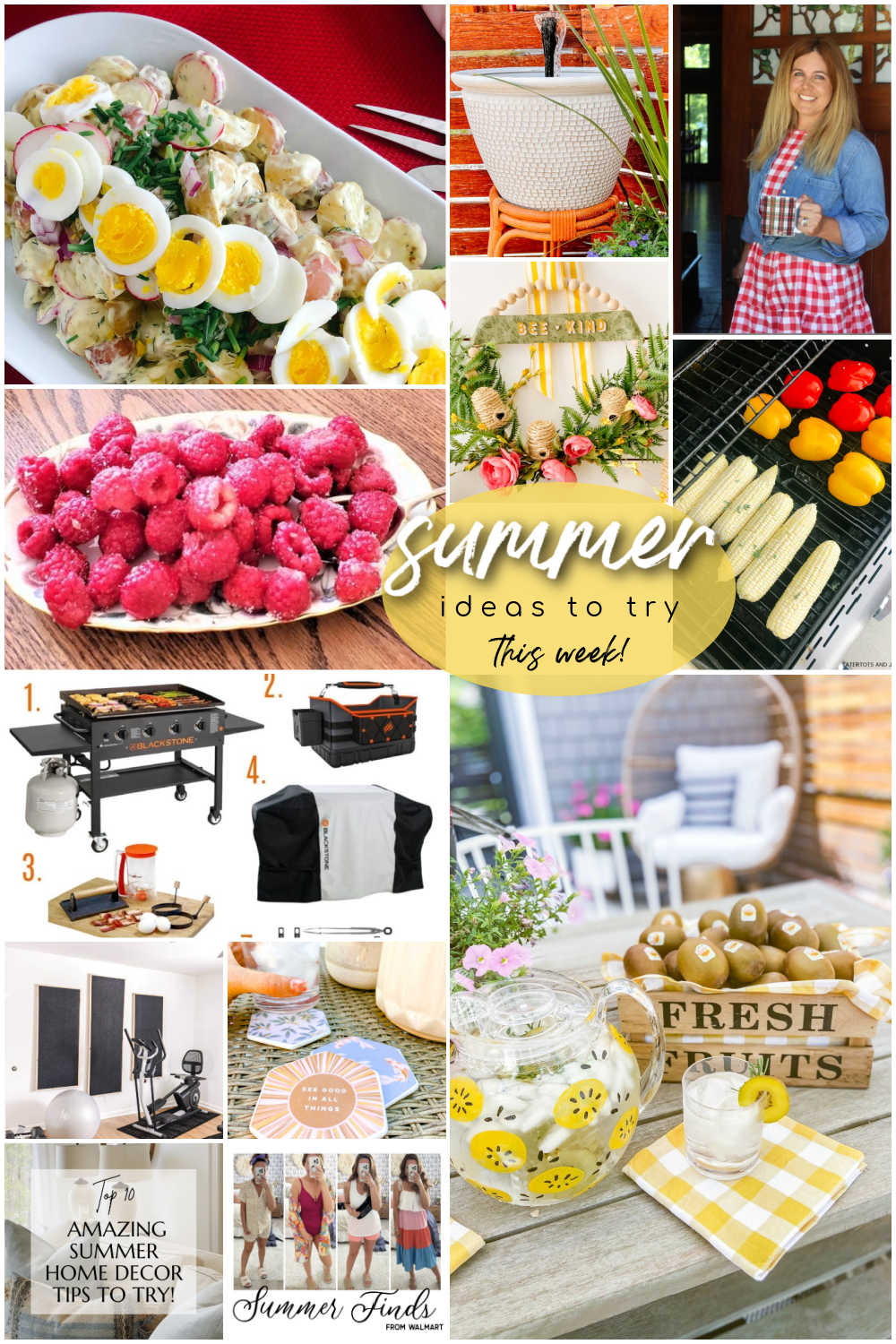 What are YOU loving for Summer??
Share it with us in the comments!
xoxo