Hello and Happy Holidays! My name is Amy and I am the mom of six kids and I blog over at Ameroonie Designs. (pronounced Aim-er-oo-nie) I am always on the lookout for fun and easy ways to refresh my holiday decorations.
With these fabric trees you can customize the look to fit in with whatever decorations you already have. They are quick and simple to make- before you know it you'll have a whole forest of these darling trees.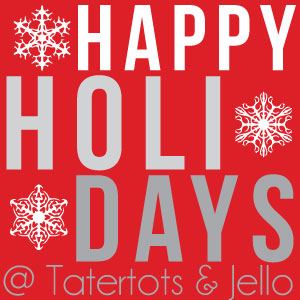 Supplies
Fabric- scraps are great for this, but if you're purchasing- fat quarters or even fat eights will give you plenty of fabric to work with.
Fiber fill
Sewing supplies
wood scraps
skewers
paint (optional)
drill
Instructions:
1. Cut two rectangles of fabric.
2. Mark the center of the top of the rectangle, connect this center mark to the two bottom corners of your rectangles.
3. Cut along the lines to make a set of triangles.
4. Sew around the sides of the triangle, leaving about 1- 1 1/2″ opening on the bottom. Back stitch at the beginning and end of your stitching. Trim the fabric down on the corners, cutting near, but not through the stitch lines.
5. Turn the triangle right side out.
Fill the tree with fiber fill. If you have an old cushion you don't want anymore- you might have all the stuffing you need already. 🙂
Use a needle and thread to stitch the opening shut. Leave about 1/2″ opening on the bottom to insert your skewer.
Take your scraps of wood and drill a hole just large enough for your skewer to fit in. My skewers ended up being 3/8″ in diameter. I painted my skewer and wood together, but if you want to be able to pull it out to store it, paint them separately. Now all you have to do is slide your tree onto the stand. Using a skewer instead of a dowel makes it much easier to slide it on through the stuffing. You can adjust the height of the tree by sliding it higher or lower on the skewer.
Thanks so much for having me here today Jen!
xoxo,
Amy
********
Thanks Amy! What a fun, cute idea for your holiday decor! Amy has such great ideas! Here are a few I know you'll love: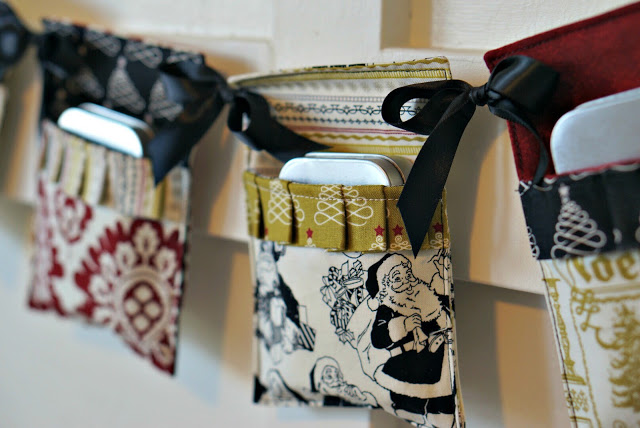 Her Pleated Ruffle Advent Banner is so darling! Perfect for little treasures to open!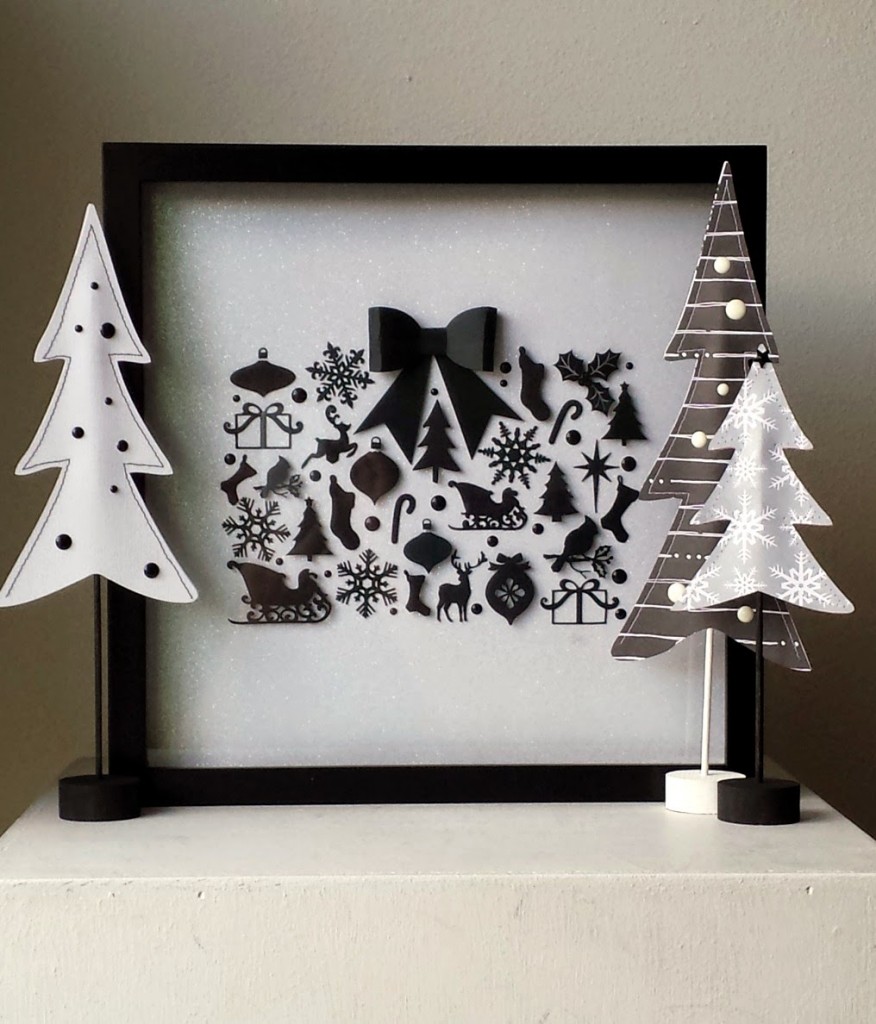 And I love her Black and White Christmas Shadow Box! So pretty!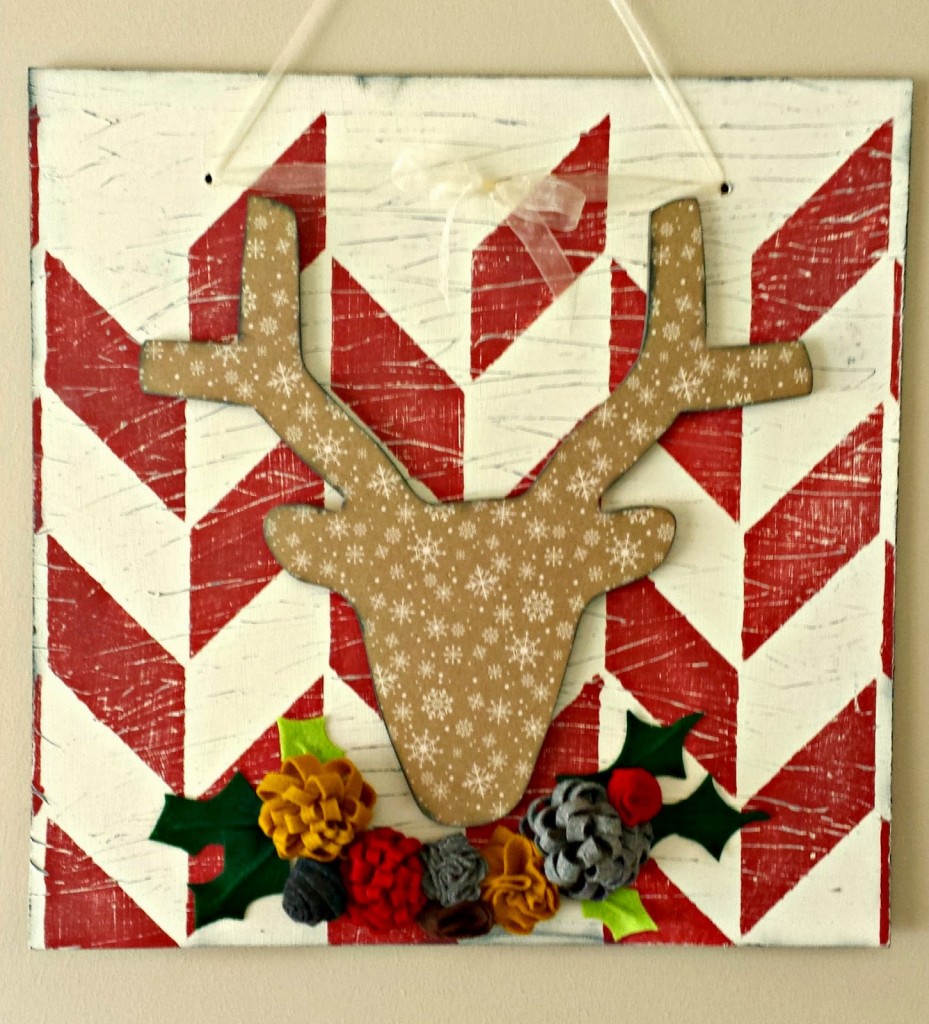 And I love her Holiday Deer Head Art! Such a cute project!
Visit Ameroonie Designs and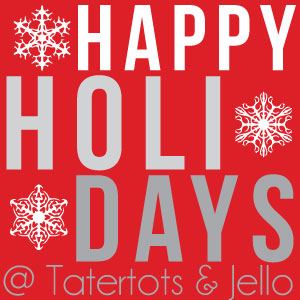 Follow the HAPPY Holidays Event at Tatertots & Jello
all through the holidays with awesome tutorials, recipes, decorating ideas and more from some amazing blogs!
xoxo