I'm Kendra from My Insanity and I am so excited to be back at Tatertots and Jello!
Especially because we're talking about partying this week, and that is what I do best–or at least, most often–over on my blog! Even if you don't have plans for a big New Year's Eve party, there are lots of ways you can make the occasion special for your family.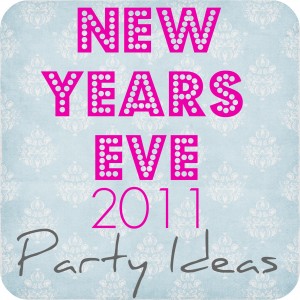 Today, I'm sharing an idea for a cake for your New Year's Celebration that is sure to impress!
A couple of weeks ago, I made this golden roller-skate/disco ball cake for my young neighbor's golden birthday party. The whole time I was working on the disco ball part of the cake, I kept thinking how perfect it would be for a New Years Eve party. While it was time-consuming, it wasn't difficult to make. So if you are feeling the disco fever for your New Year's celebration, I'm going to tell you how I did it:
You'll need to bake your cake in a ball-shaped pan. I've used my Wilton Ball pan for all kinds of cakes over the year (a moon, bomb, golfball, etc.). When baking in a shaped pan, like this, you need to modify your recipe a little. If you are using a cake mix, decrease the oil to about 1 TBS. Or use a recipe that is more of a pound cake consistency. A regular cake mix cake will not be solid enough to hold the shape well. I also strongly recommend using a product like Wilton's Cake Release, to make sure the cake comes out of the pan cleanly. The pan bakes in two halves so you'll need buttercream frosting or some other filling between the two as you put them together. I frosted the entire cake with buttercream frosting in a darker grey color.
In order to make your disco ball shimmery, you'll need a product called, "Luster Dust." It is available at cake decorating stores, and also at craft stores like Michaels. For the cake above I used gold powder (although, I don't think the metallic shimmer is showing up very well in these pictures). In the demo below, I used silver dust.
Now we roll out the fondant. You can buy pre-made fondant. Walmart even carries the Wilton brand, but I often prefer to make my own with marshmallows and powdered sugar. We've done that several times. It's a little messy, but tastes good and is pretty easy to work with.
After your fondant is rolled out thin, use a pizza cutter or a pastry cutter, to cut it into thin strips.
Go back the other direction to cut dozens of squares.
So here's the cool thing about luster dust: If you mix it with an alcohol-based liquid, it turns into shiny metallic paint! It's kind of magical! I've used clear vanilla extract, and orange, lemon, and almond extracts in the past. Use a clean paintbrush to mix up your dust and then paint it on to the squares of fondant.
Here I'm shaping the squares a little more before painting.
You can attach the fondant first and paint after it is on the cake, but that might be too easy, so I did it this way. 🙂
After painting, I simply pressed each square into the frosting on the cake. I started in the middle and made a line of squares all the way around the circumference of the ball. Then it is easy to add rows above and below that and keep them straight. I alternated the squares so that they would have a tiled look.
At the top of the ball you may want to cut some of the pieces into a more tapered shape to minimize the gaps between tiles. You can touch-up with a little more paint when it is all assembled if you need.
But that's pretty much it. No fancy piping skills required. Decorate around the cake with mini disco ball ornaments (probably on clearance now).
You get bonus points if you hang the disco ball cake from the dining room lamp, like Chelsea hung her moon cake. Wouldn't that be the show stopper?
Visit this post for more ball-themed New Years party inspiration. Or check out all of my New Year's posts! I'm sharing a printable that could make a great party favor or gift for those neighbors you might not have gotten around to during Christmas.
Thanks so much, Jen for letting me share a little insanity on your amazing blog! And Happy New Year, everyone! May it be full of joy and prosperity!
******
Kendra works with big dreams and small budgets. She is wife of one boy scout, mom of four extroverts, music teacher, and all-around mess-maker!
Blog: http://www.meandmyinsanity.com
Facebook: http://www.Facebook.com/meandmyinsanity
Twitter: @myinsanity
Thanks Kendra!!
That cake is AMAZING!!!! Kendra is an AMAZING party planner: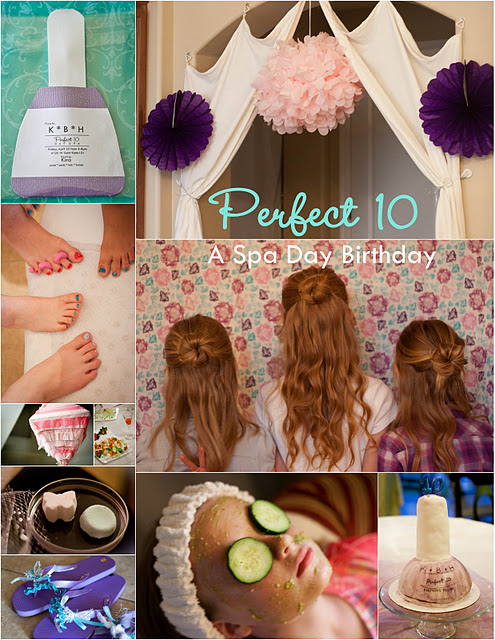 Spa Day Birthday Party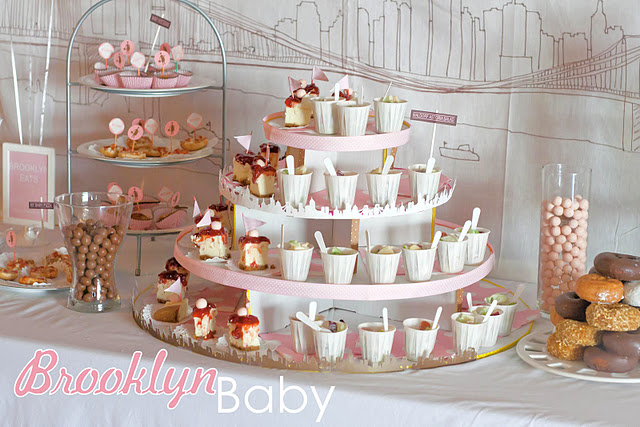 Brooklyn Baby Shower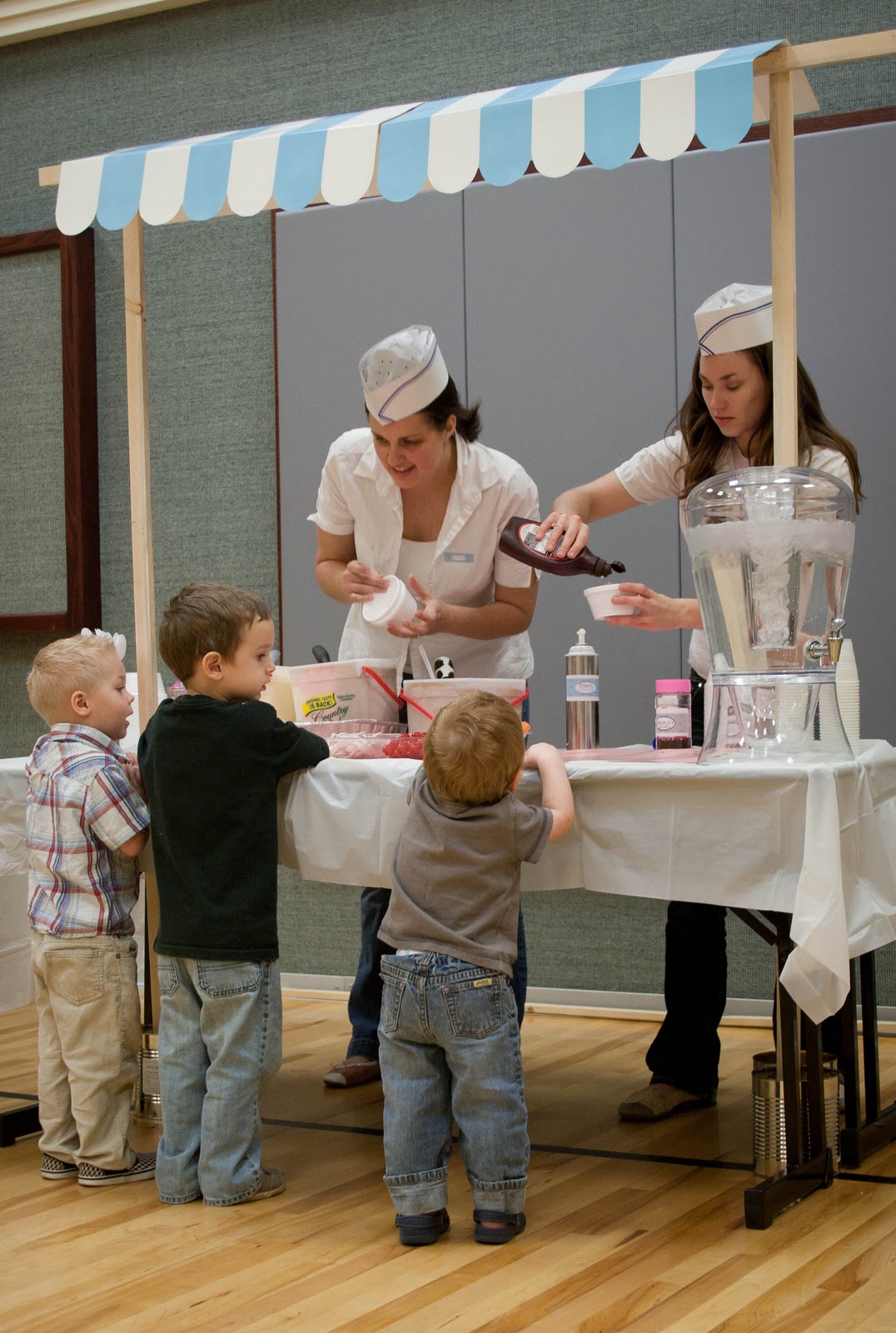 Ice Cream Social Party
Be sure to follow along with Kendra and all of the fun projects at My Insanity!!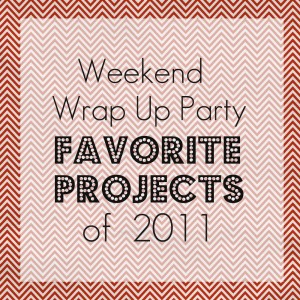 PS — It's Friday and the LAST Weekend Wrap UP Party of the year is coming up TONIGHT!!
And it's a special one — come share your FAVORITE PROJECTS of 2011 with us!!
You can link up as many of your favorite projects from 2011 that you want.
I will be going through them and sharing some of my favorites this weekend.
What a way to end 2011. I can't wait to see the projects!!!
The party starts at 6 pm MST TONIGHT!!
xoxo