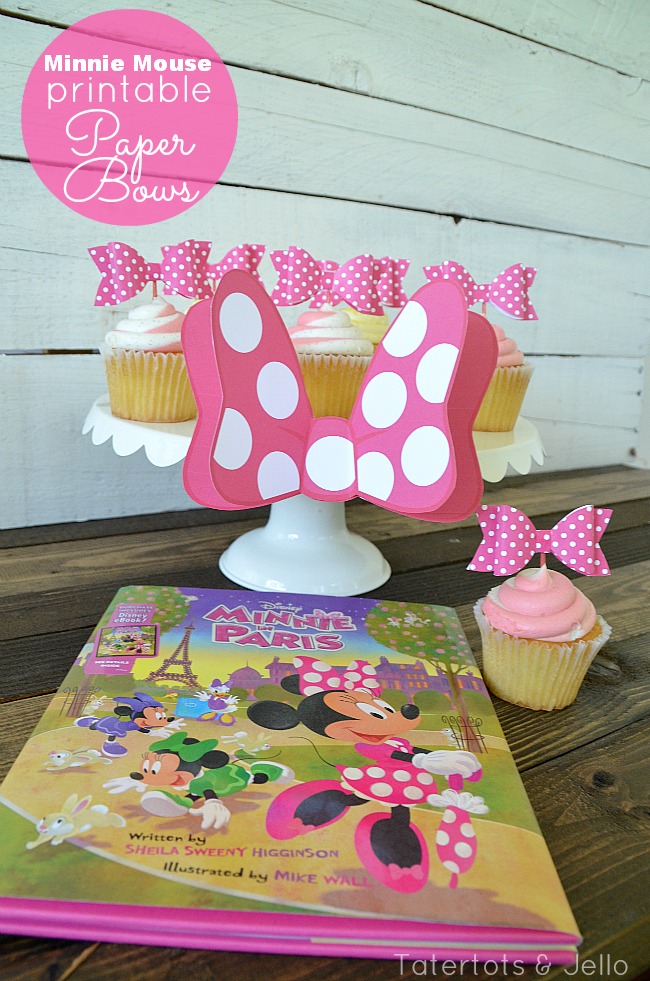 We're so excited for Summer at our house! And each Summer I always encourage my kids to read as much as possible. And since we are also HUGE Disney fans, when I found out about the new Disney Press storybook, Minnie in Paris, I was excited to get a copy. And I thought it would be fun to create some Minnie Bows and Cupcake Toppers for a Minnie in Paris Party!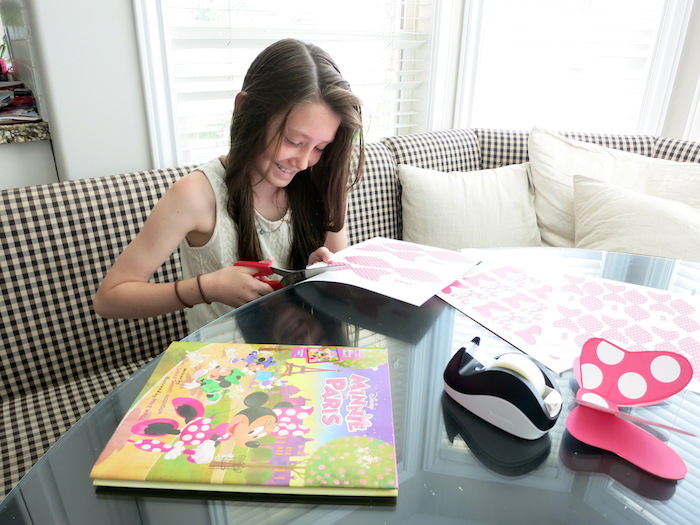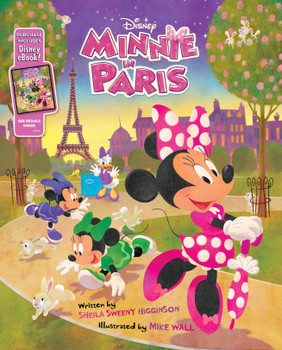 This adorable book by Sheila Sweeny Higginson and illustrated by Mike Wall, shares Minnie's adventures as she's been invited to show her bows on the runways of Paris!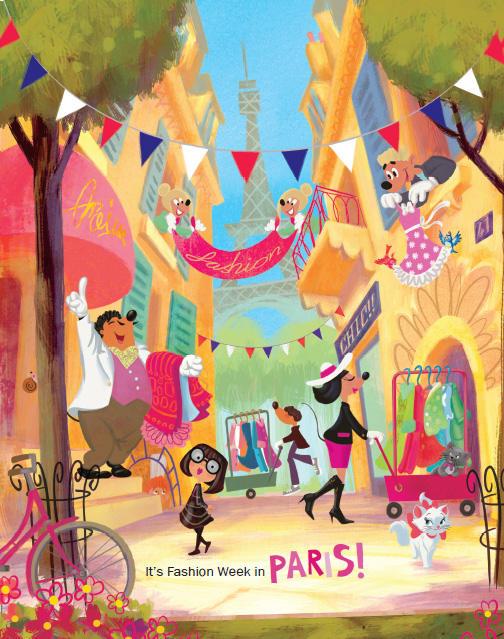 At the airport, Minnie is so busy taking care of her nieces, Millie and Melody, that she accidentally switches suitcases with Penguini the magician–and finds that his suitcase is full of bunnies instead of bows! Minnie must round up the mischievous little bunnies, find Penguini, and make her bows in time for the show. (Check out the cameos in the cute illustration above — can you name the guest stars?)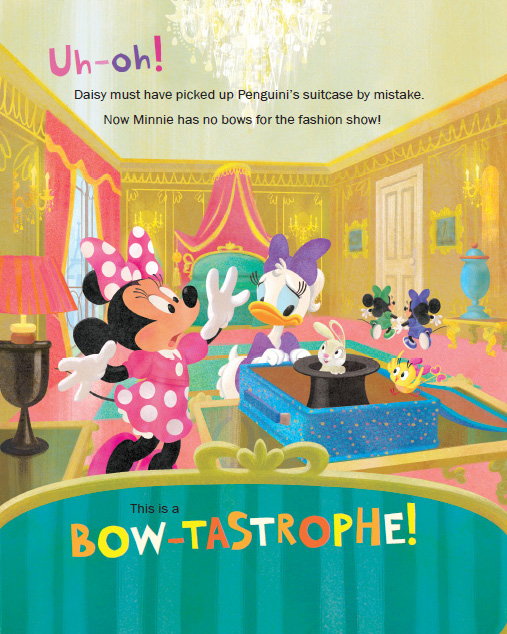 I loved that Minnie also visits some very famous spots – from the Louvre to Tuilleries Gardens to the Eiffel tower, to a classic Parisian bistro—all in search of Penguini's bunnies. Such a cute story!!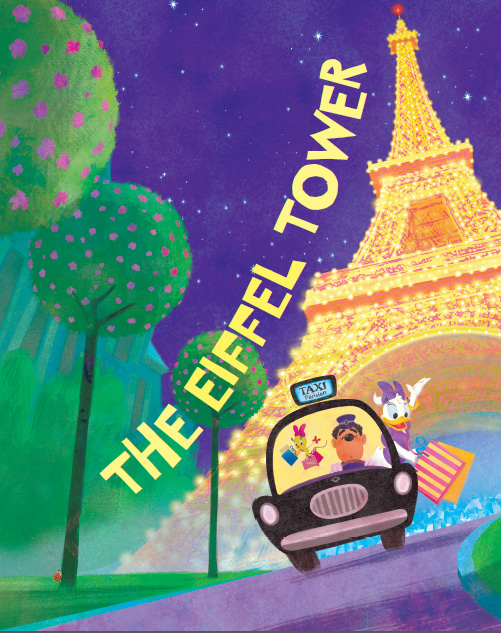 You can use the bows for party decor, or even for party attendees to wear!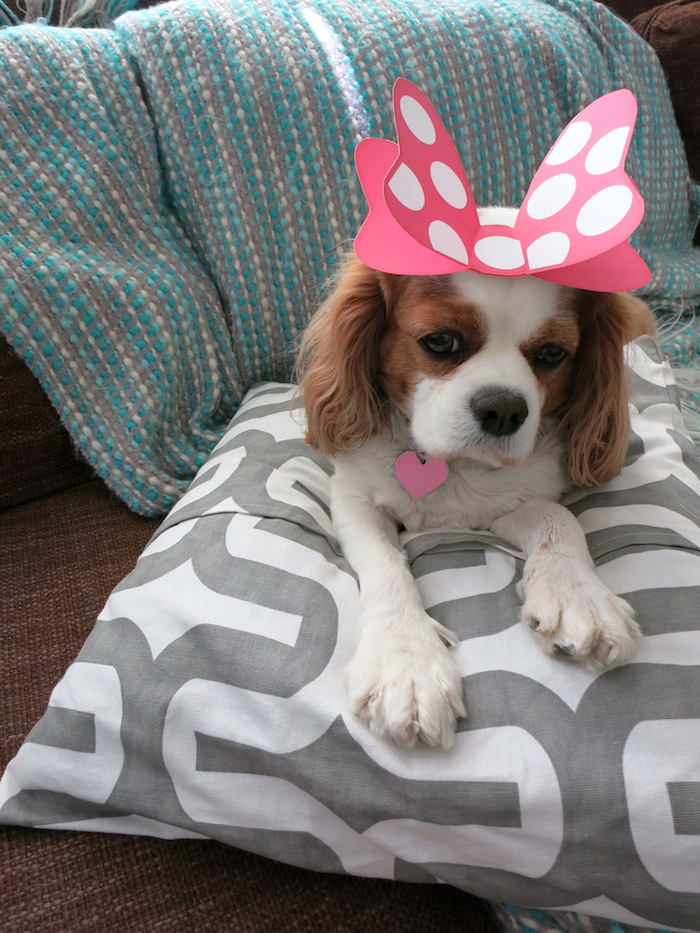 And here are the printables!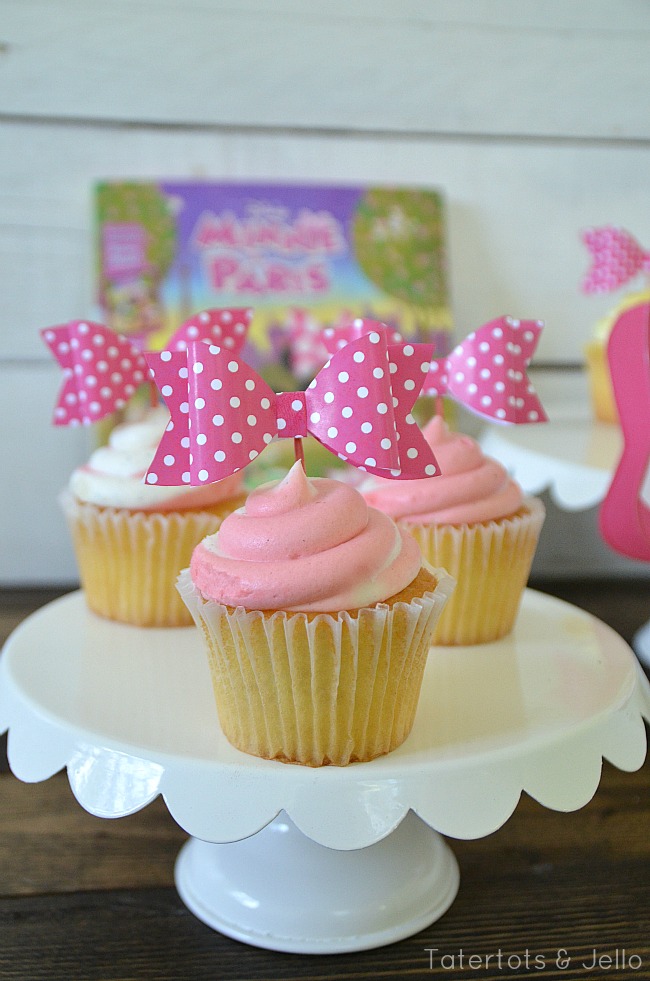 I've made two varieties, both in large and small sizes. The first style is designed to look more like Minnie's bow — just print out both front and back, then crease the front layer slightly and glue to the back in the center of the bow. These work best printed on cardstock.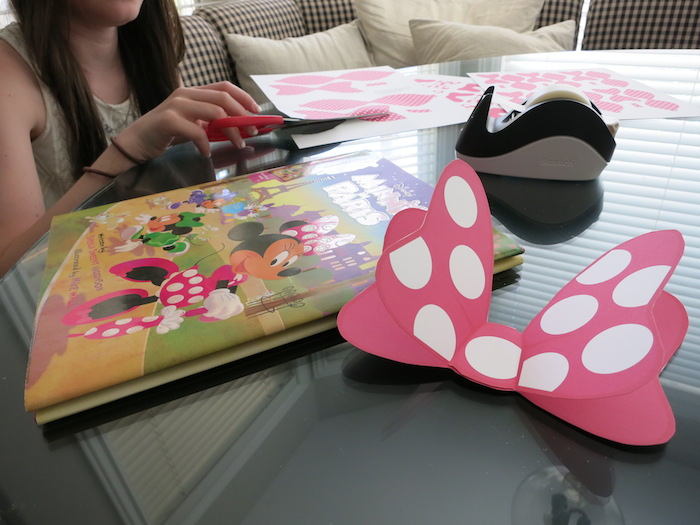 The second variety prints best on a glossy paper and you fold it like a traditional 3-D printable bow (see pictures). To fold each, you'll use the three differently shaped pieces. The pointy-ended one goes in the back. Fold the ends of the bikini-top-shaped piece backwards to make the front loops and then tape them down. Use the small square piece to wrap around the center of the finished bow.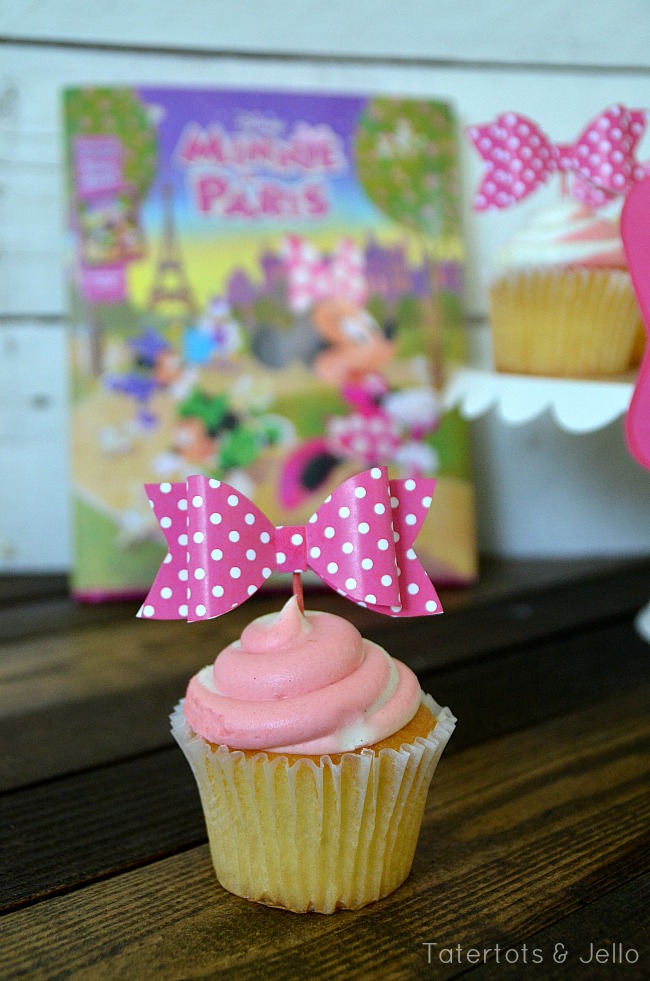 Just right-click this link or the image below and choose "save as" to download the PDF! As always, these are for personal use only.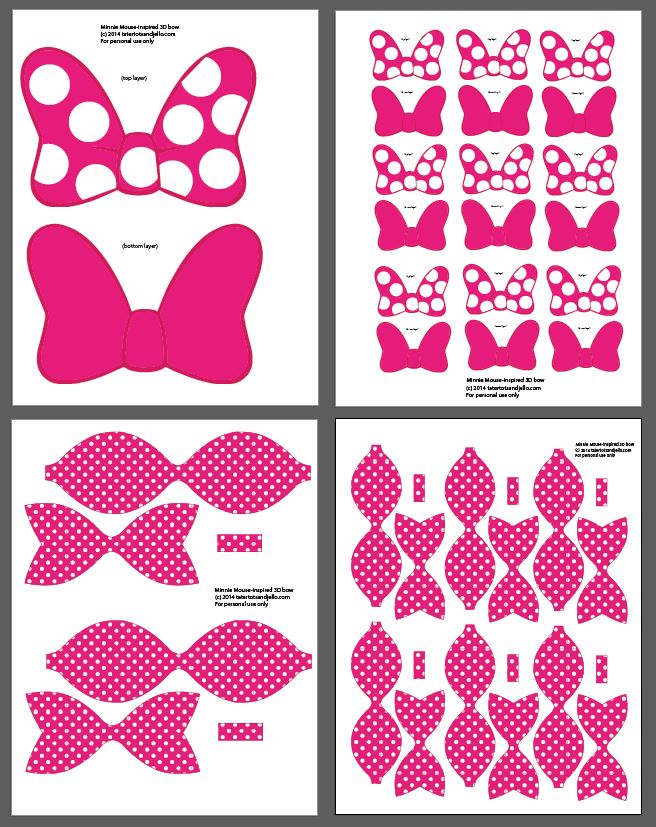 Check out the Minnie in Paris storybook (with free e-book!) for your young Minnie fans!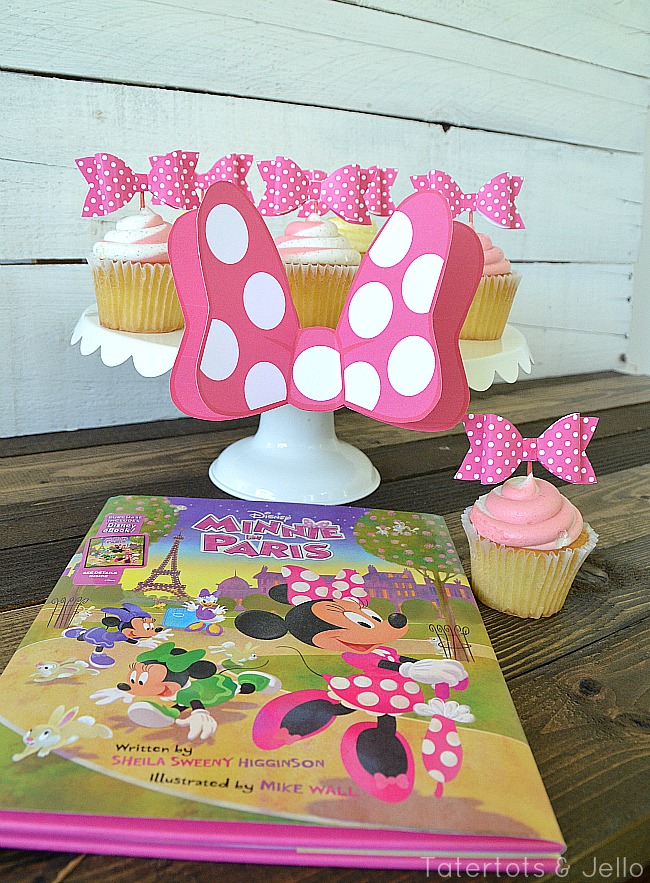 You can follow along with Disney and get more Minnie in Paris Book information:
Disney Publishing on Instagram
Do you have any Minnie Mouse fans at your house?
xoxo

This post sponsored by Disney Publishing. Ideas and printable are all mine. See my disclosures.