With four kids I've had plenty of messes. And every one of us has had plenty of messes made, with or without kids involved! (I'm not even going to tell the pet stories.)
You can win $15,000 for sharing YOUR messy moment.
Awesome!!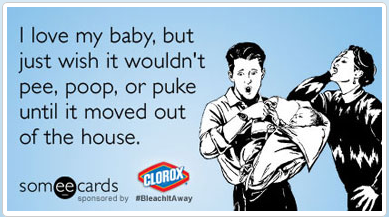 (they even have some hysterical e-cards!)
Clorox has invited everyone to share their "bleachable moment" — and wants to reward you for sharing (and surviving) them.
When you share your bleachable moment, you'll get a 50-cent-off coupon –and be entered to win $15,000 (the grand prize) or a $50 VISA gift card (one every day of the promotion).
I'll tell you a little more after the break, but if you can't wait, just visit www.bleachitaway.com to get started!
I had such a great time working with Clorox last year and hearing YOUR messy moments!
(In fact I'll have a linky party coming up in January where we can share more.)
What's my most recent messy moment?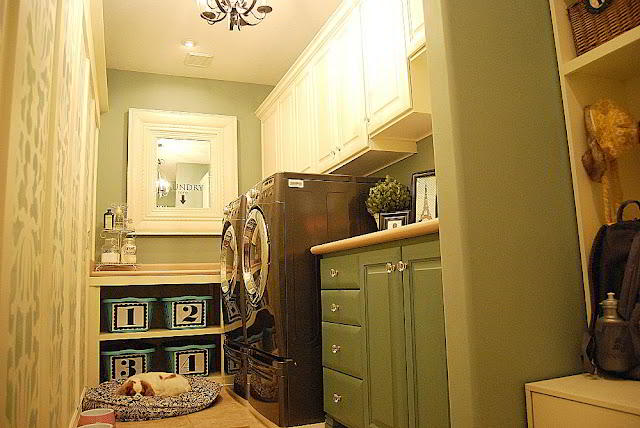 Somehow, a red kitchen towel got thrown in the washer with a load of whites. Yes, a new red kitchen towel.
As you might have imagined, every single white piece of laundry came out
PINK.
(including my new bra.)
My daughter's white shirts were pink, and while she likes pink, she was crushed that her shirts weren't white anymore.
Of course, with a quick bleach rewash I solved most of the problems … but it was a great object lesson for the kids on the virtues of separating your laundry by whites and colors (LOL)!

(You can find answers to questions like mine on www.bleachitaway.com.)
* * * * *
When you visit www.bleachitaway.com, be sure to share your bleachable moment,
but spend a few extra minutes looking around the site — it has hilarious e-cards, other people's messy moments (some are LOL-inducing), and great, "I've been there" videos like this:

What's your bleachable moment? Go share it on www.bleachitaway.com!
xoxo

I'm being compensated by The Clorox Company to talk about life's messy moments as part of the Bleach It Away Program. See my disclosures here.