I'm so excited to be here today, sharing my tutorial for Printed Fabric Gift Tags with Free Christmas Tag Template! I just love beautifully wrapped Christmas presents under the tree, don't you? It's so fun to go shopping each year and pick out the perfect wrapping paper and embellishments. Over the years, I've found that as Christmas gets closer, I have less time to spend wrapping my gifts. That's why I like to start the season out with a nice stash of pretty tags and accessories so I can quickly put beautiful packages under the tree!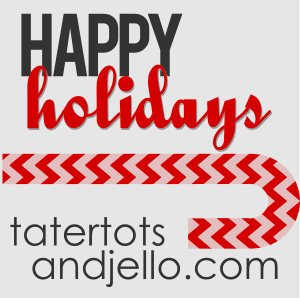 These printed fabric tags are the perfect project for a lazy November afternoon. Make a bunch up now and you'll save time when the season turns hectic. And, bonus, these tags are made of a sturdy canvas fabric, so you'll probably get several years of use out of them!
Printed Fabric Gift Tags
Supplies:
Christmas tag template (included below)
8.5×11″ cardstock sheet
cotton canvas or duck fabric
masking tape
fabric scissors
ink-jet printer
*optional: 3 grommets and grommet kit or 3 eyelets and eyelet setter
I started this project by creating a printable set of tags. Of course, I'd be happy to share that template (included below) with you! Or, you can create your own custom tag. Once you get your canvas set up, you can print anything you'd like on it!
After you've readied your file for printing, grab a sheet of 8.5×11″ cardstock to help guide your fabric. Cut your canvas fabric down to 8.5×1 inches. Use the masking tape to attach the canvas fabric to the cardstock. You'll only need to tape down the two long sides, but be careful not to tape into your printing area.
When your canvas is ready for printing, feed it directly into your printer like you would regular printer paper. Make sure you know which way your printer prints, for instance, my printer requires me to insert the sheet canvas-side up.
When your tags are printed on the canvas sheet, remove the tape and cut around the outside line of the tags. To each of my tags, I added a 3/16 mm eyelet with an eyelet setter from my local craft store (both found in the scrapbooking section). Alternately, you could attach the tags to your packages with decorated clothespins!
I think these printed fabric tags turned out so cute and I can't wait to see them under my Christmas tree! I may even whip up a bunch more to use ON my tree!
Feel free to use my tag template for your own printed fabric tags! Just right click the above image and save it to your computer.
Happy Holiday Crafting!
* * * * *
What a great idea, Emily!
I can't wait to make those tags for the holidays.
52 Mantels is one of my newest favorite blogs.
Here's why: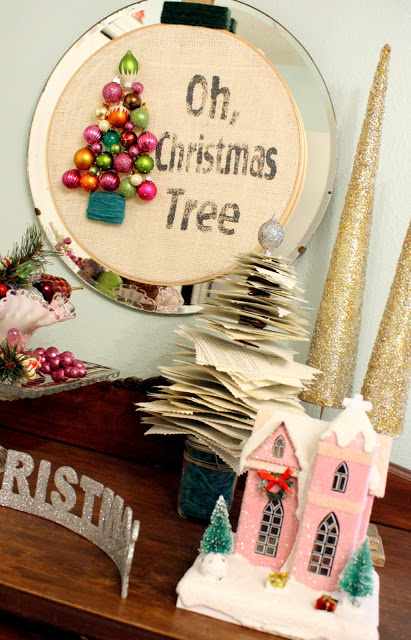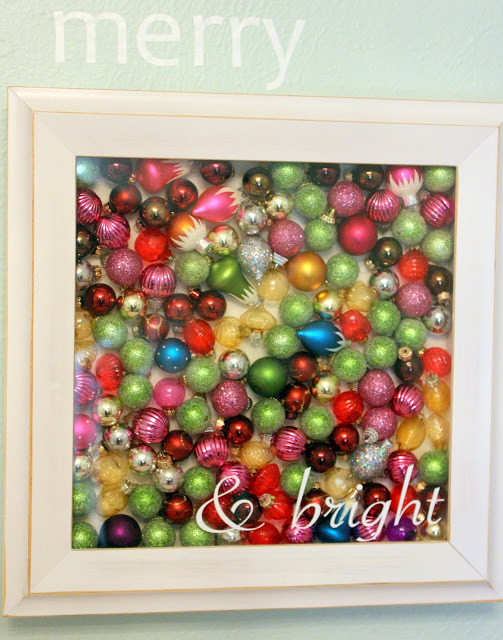 Merry and Bright Shadow Box Ornament Art
Plus TONS of amazing mantel ideas, like: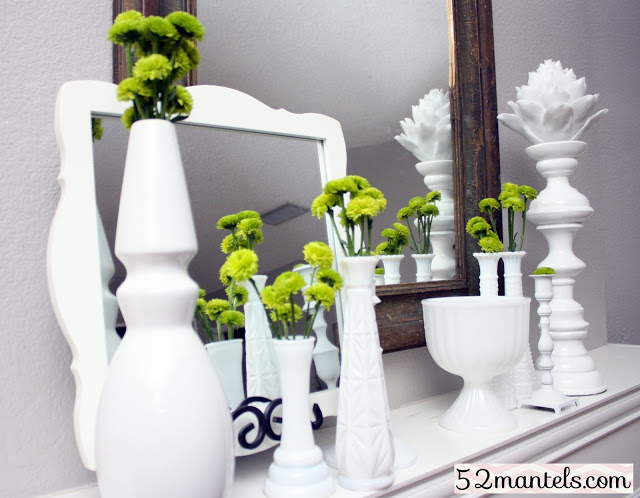 Emily has such beautiful style and AMAZING ideas.
You will love following along with 52 Mantels!
Have a HAPPY day!!
xox

PS — It's Friday!!
My favorite day of the week.
It's time for the Weekend Wrap Up Party tonight.
I love featuring YOU.
I hope you can stop by for the fun.
The party starts at 6 pm MST.