Thanks for all of the nice comments on my Master Bedroom Makeover. We love spending time in our new room!!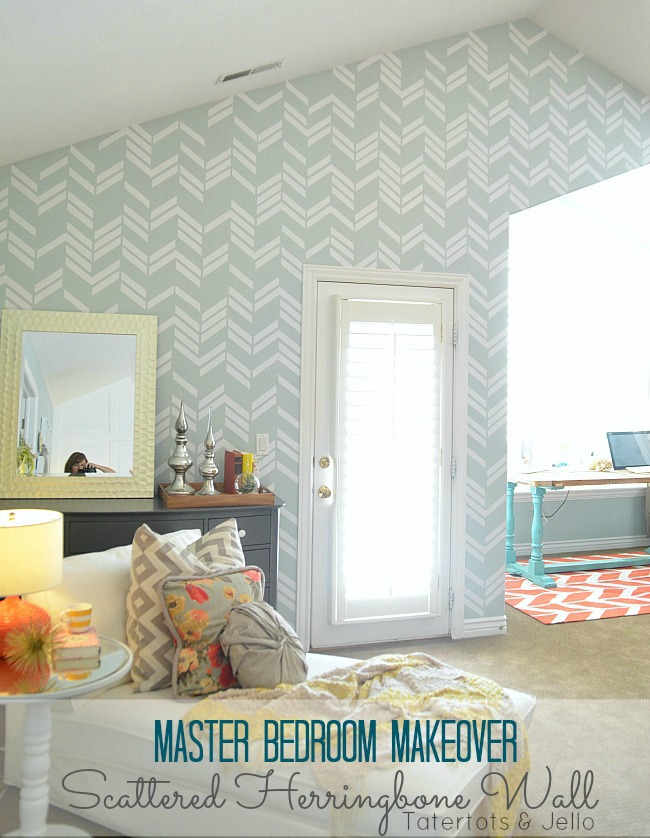 In the Bedroom Reveal post, I had a lot of people ask questions about the Herringbone Focal Wall.
It's one of my favorite parts of the room.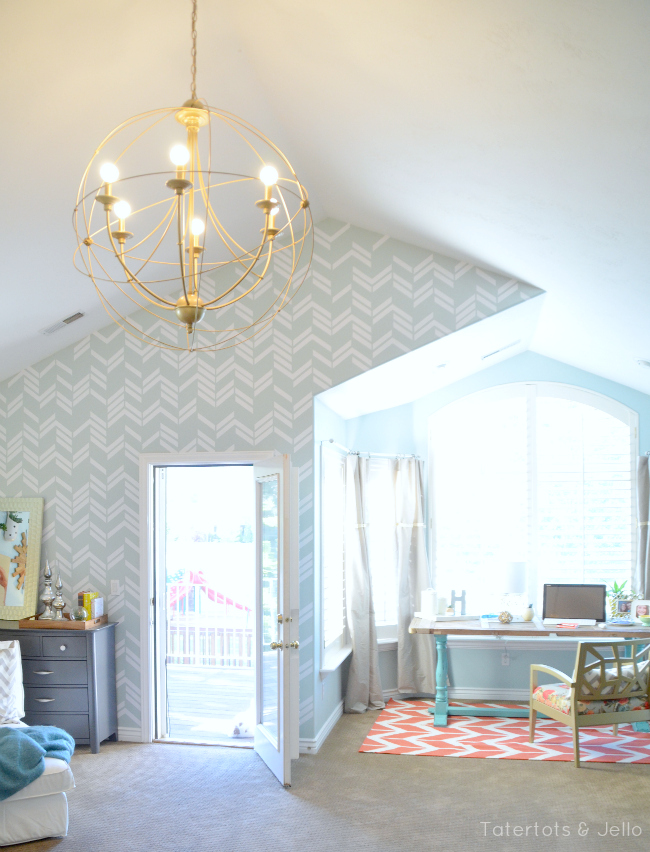 Here's how that wall was created: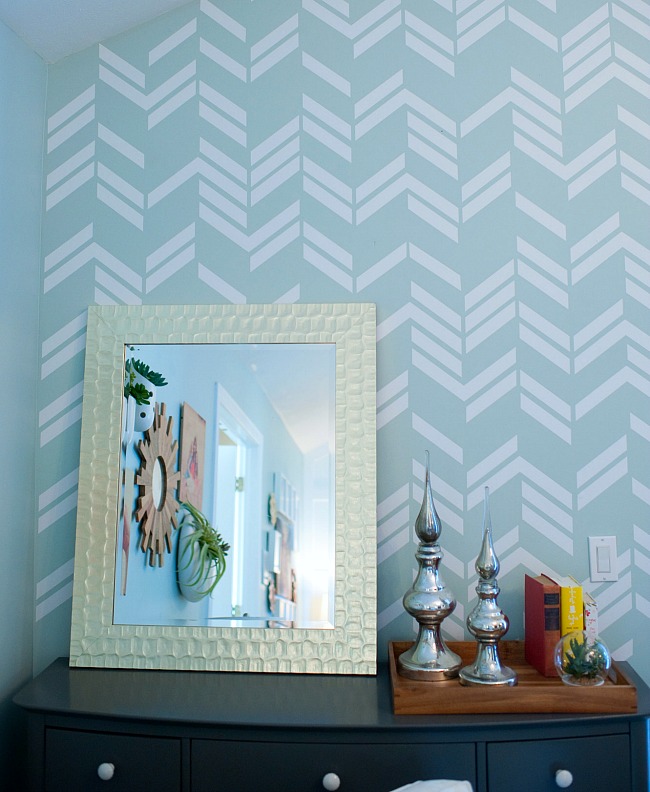 I knew from the beginning that I wanted the wall behind our bed to be a wood focal wall. But I also loved the wall opposite. It's kind of an oddly shaped wall and I wondered what I could do.
My friend Shelley from The House of Smiths was over one day and she suggested a pattern on the wall. Shelley and Cason have a vinyl shop – The House of Smiths Designs where they sell all kinds of awesome vinyl for home decor projects. They have a whole new line of new designs, including a herringbone product in a few different sizes. SO cool!!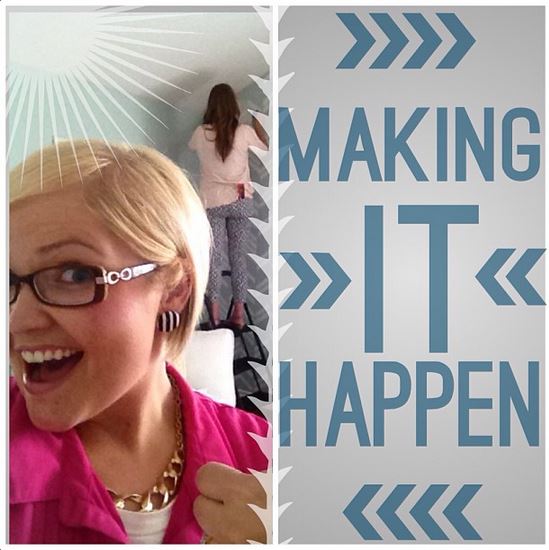 So she and her cute husband came over and we all put it on the wall. What a great friend!!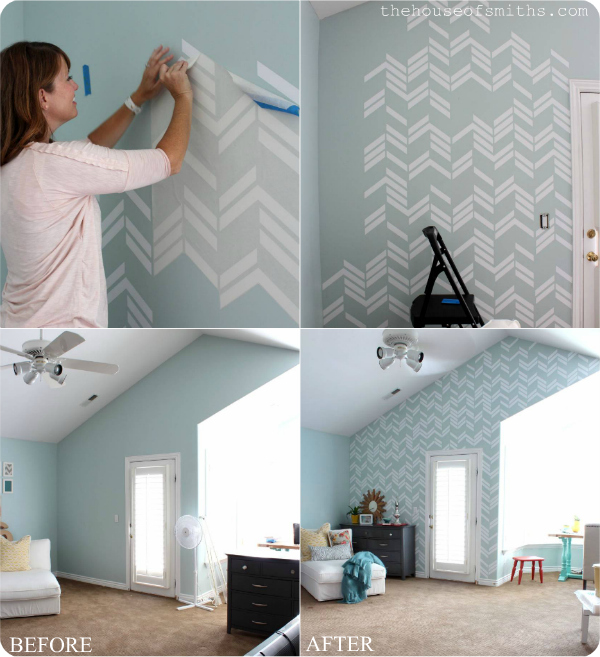 You can head over to House of Smiths for more detailed instructions on how to apply the vinyl and more ways to use the decals!!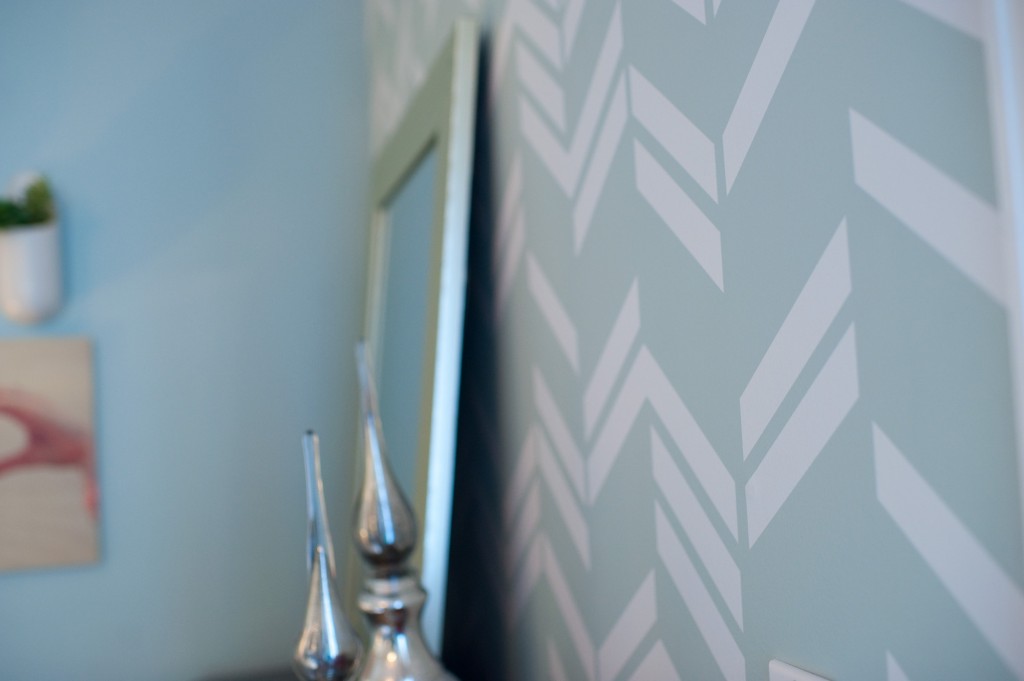 I just love the way it looks. And the nice thing about vinyl is it's perfect. I love to stencil, but it's really hard to get a perfect finish with paint. With vinyl your edges are perfect and if you get tired of it, you just peel if off. No need to repaint. It's also a great idea for people that can't paint their walls – like renters.
And if you want the look of herringbone without a whole wall — you can do something like thsi — DIY Framed Art: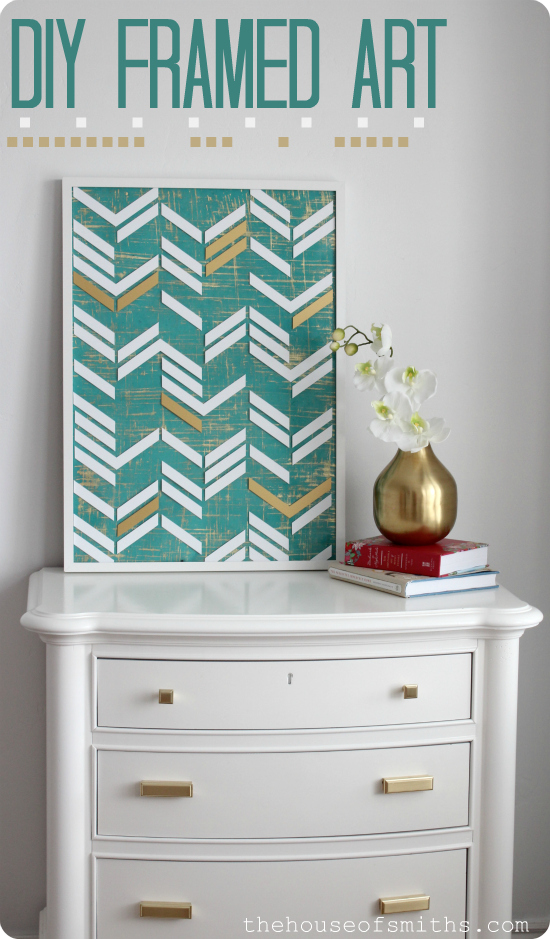 Isn't that cool?? You can put the vinyl on the glass on top of a picture and have fabric or paper in the background for a 3-d look! I think this would look so amazing in a gallery wall, or what about in a big size above a sofa??
Or I think it would look AMAZING on a flat-panel door. You could paint the door a bright color and do the decals over the top. What a focal point!!
I also love that you can order an accent color in the vinyl herringbone — like the gold in this frame.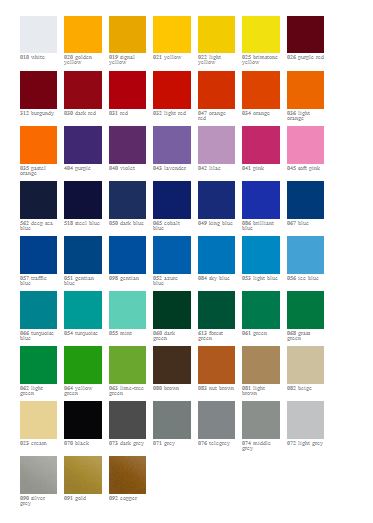 And look at all of the colors available. So cool!!
Another design that I love is this lattice vinyl: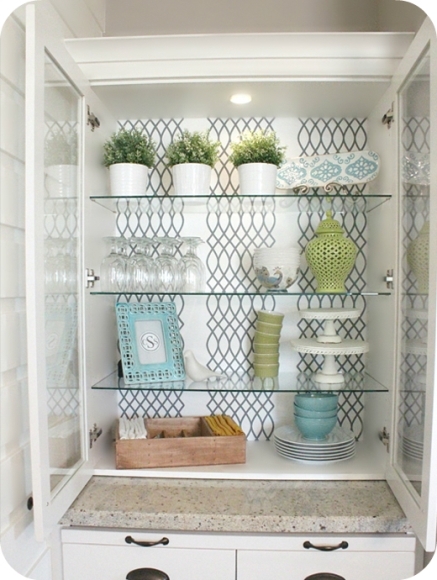 It would dress up any open shelving or shelves so easily!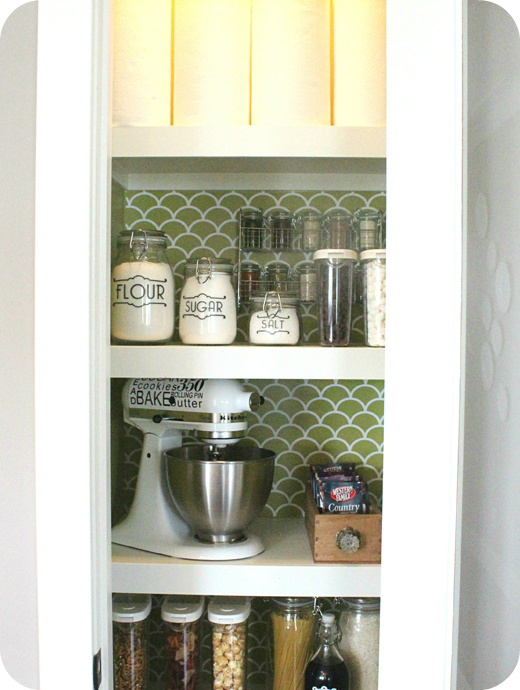 I also love this Scallop Vinyl. I really want to do this in my pantry. You can paint the background any color and then add the vinyl on top.
And with Halloween just around the corner, I love these Halloween Ideas and Halloween vinyl decals: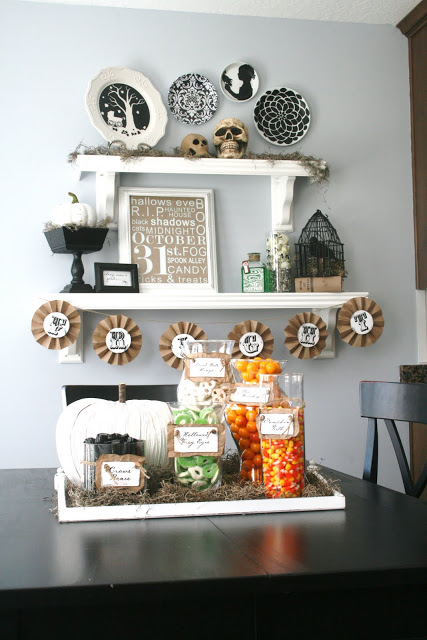 I am excited to start decorating for Fall!!
Thanks again to Shelley and Cason for all of their help with the Herringbone Wall. I just love it and I think it adds so much personality to our new master bedroom!!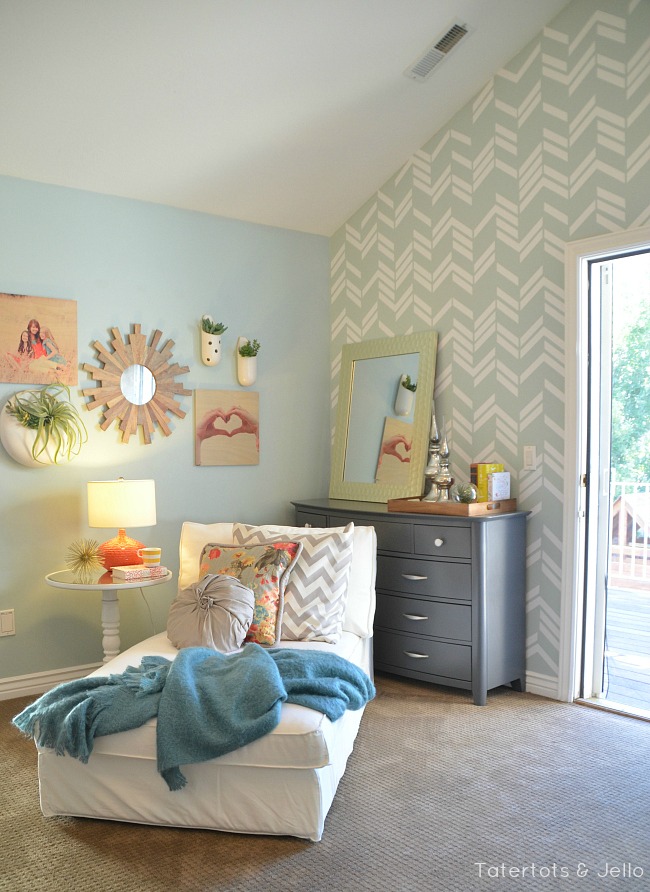 You can check out all of the pictures and details on our new Master Bedroom HERE!
Have a Creative Day!
xoxo