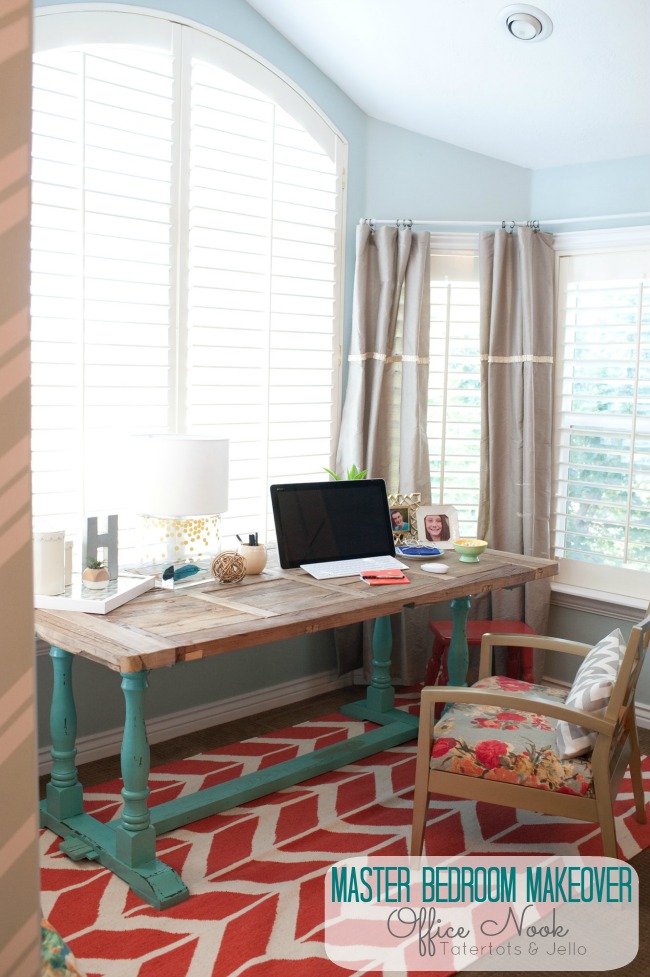 One of my favorite parts of our new Bedroom Makeover is the office nook we carved out in the room. It's my favorite spot to sit in the mornings and check email. This is our peaceful retreat.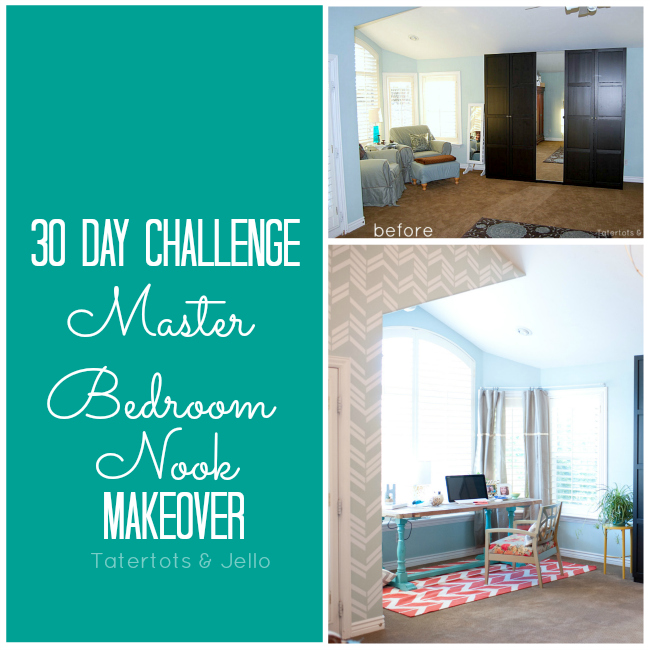 I got a lot of questions on the Bedroom Reveal post about the rug and the desk in that area. Both are from one of my favorite furniture sources – DownEast Home.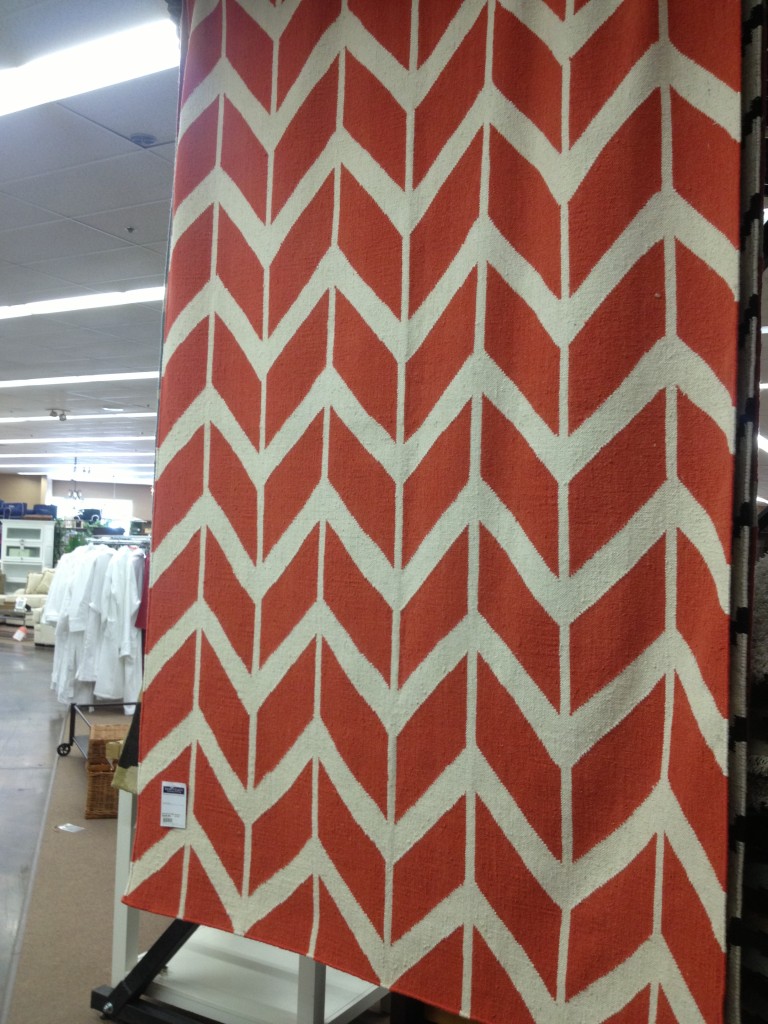 DownEast has amazing clothes, which most people probably know. But some of the stores also carry furniture and home accessories too. And when I went in looking for inspiration for my master bedroom makeover, I also discovered that they have a whole new line of rugs that they carry. I fell in love with the modern Herringbone style of this one and it was also the perfect coral color that I wanted to use as an accent color in my room!
And it went so well with the office chair I reupholstered and painted to go in the nook.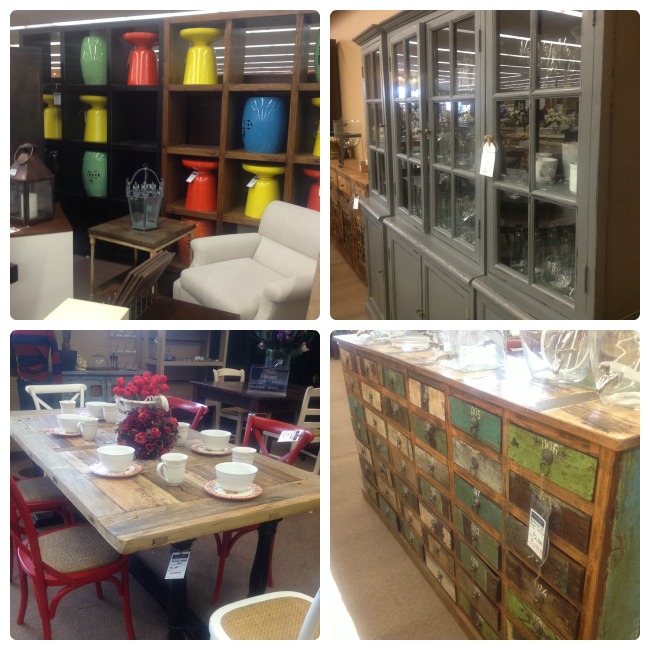 I dropped by my local DownEast Home the other day and took a few shots with my iPhone. They have some amazing furniture pieces — tables, chairs, desks, dressers, kids furniture and more. The inventory really flucuates and I find I have the most success if I go in pretty frequently to see what is new.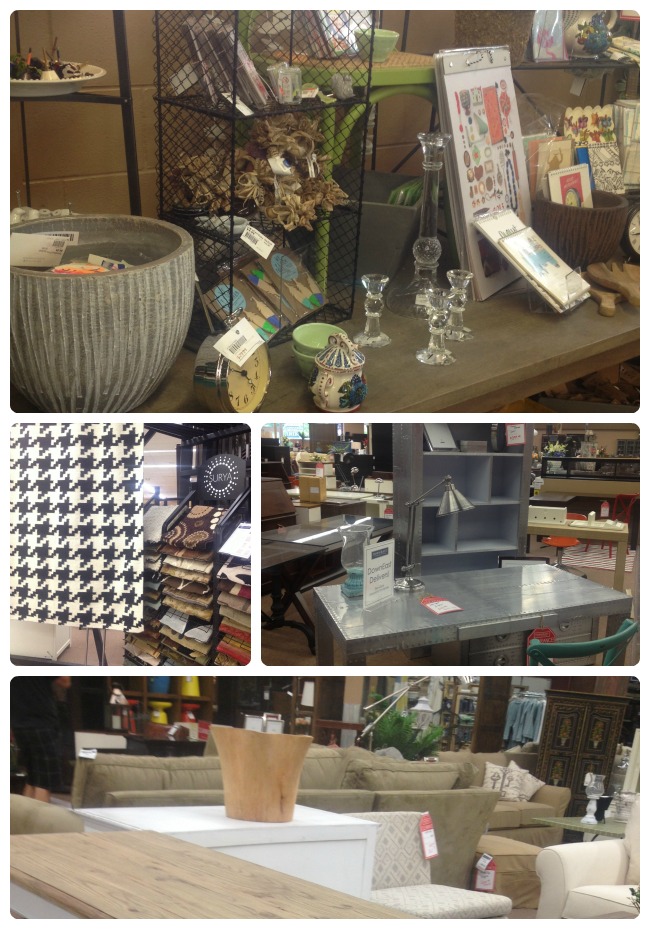 I had a lot of people asking where DowenEast stores are located – Utah, Nevada, Idaho, California, Colorado, Washington and Wyoming. You can find all of the location details HERE.
Do you have a favorite or secret decor spot that YOU love??
Share your favorites with me in the comments.
I would love to know what YOUR favorites are!
xoxo

Rug courtesy Downeast Home. Regardless of sponsorship or product provided, I only post about products or companies I love. For more information, see my disclosures.