My kids love pasta AND pizza. I thought it would be fun to come up with a recipe that was a little combination of both. After experimenting with a few different variations we found one that is a winner. I made it the other night when we were all together and they loved it. And my favorite part is that it's fast and easy to make AND I had all of the ingredients in the fridge and pantry. YAY! Margherita Pasta Bake!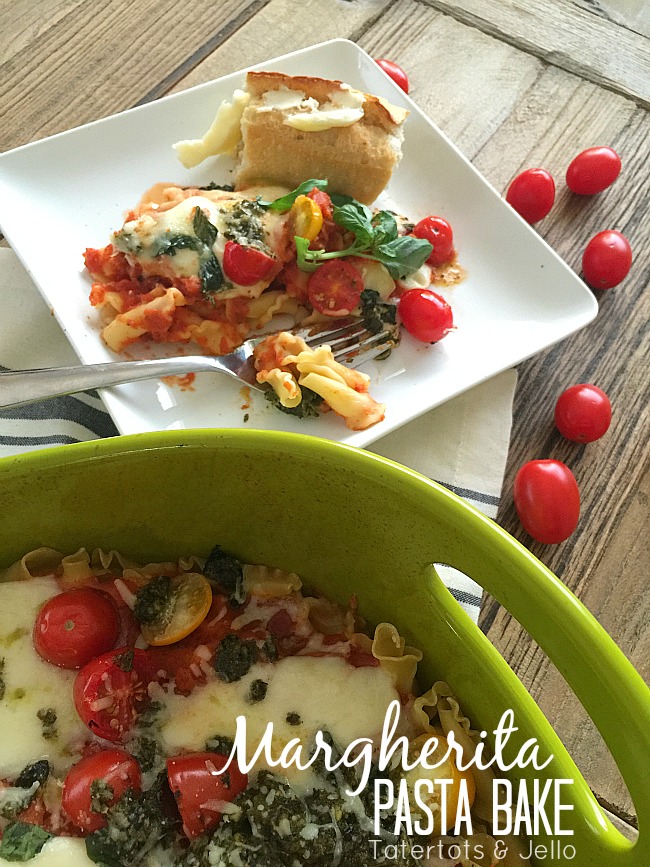 My son is vegetrarian so I am always looking for something that the whole family will love that my son will love too. You can also add meat to this recipe. I think meatballs or ground beef would be yummy. Also you could add grilled chicken strips too.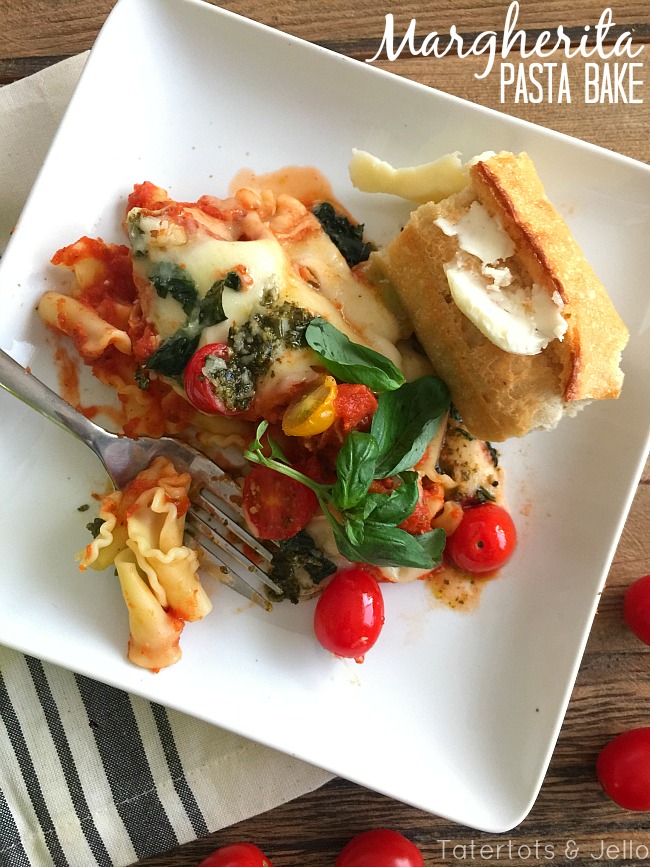 Margherita Pasta Bake Recipe!
Recipe Type: Easy Dinner
Cuisine: Italian
Author:
Prep time:
Cook time:
Total time:
Serves: 8
A fast and easy pasta dish that is a mix between pizza and pasta. Baking the dish makes the flavors intensify.
Ingredients
1 pound uncooked pasta (I used campanelle pasta)
2 teaspoons finely chopped fresh garlic
2 cups grape tomatoes,halved
8 ounces of fresh mozzarella, sliced
1 jar spaghetti sauce
1/4 cup thinly sliced fresh basil leaves
1/2 cup shredded Parmesan cheese
Instructions
Cook pasta. Once al dente – pour pasta into a large casserole dish. Then layer spaghetti sauce, chopped garlic, mozarella slices, tomatoes, basil and then parmesan cheese over the top.
Cook on 375 for 20 minutes, until heated through and cheese is melted. Serve.
Serving size: 8
I'm always looking for fast and easy recipes that I can make that the kids will love. I hope you will enjoy this one!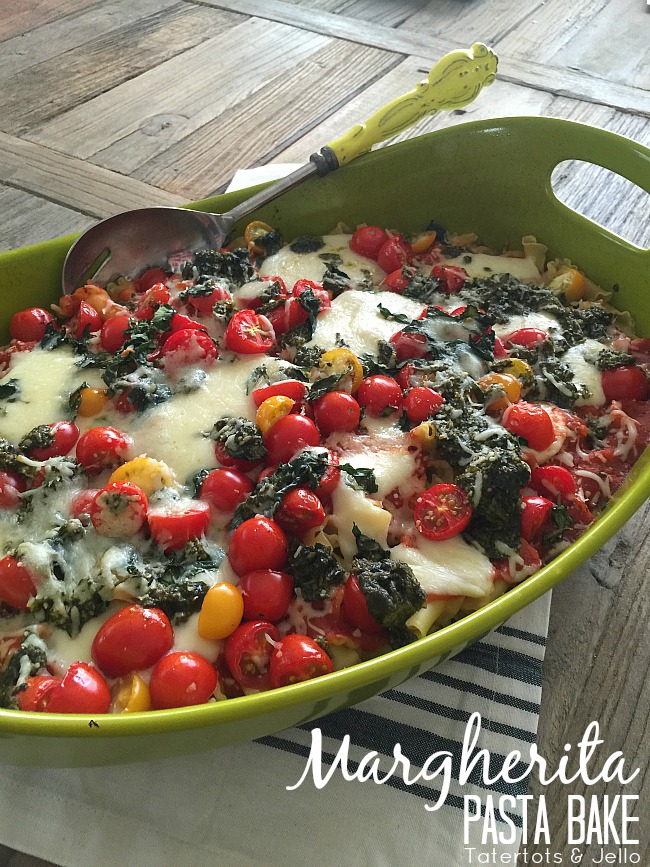 Have a delicious day!!
xoxo