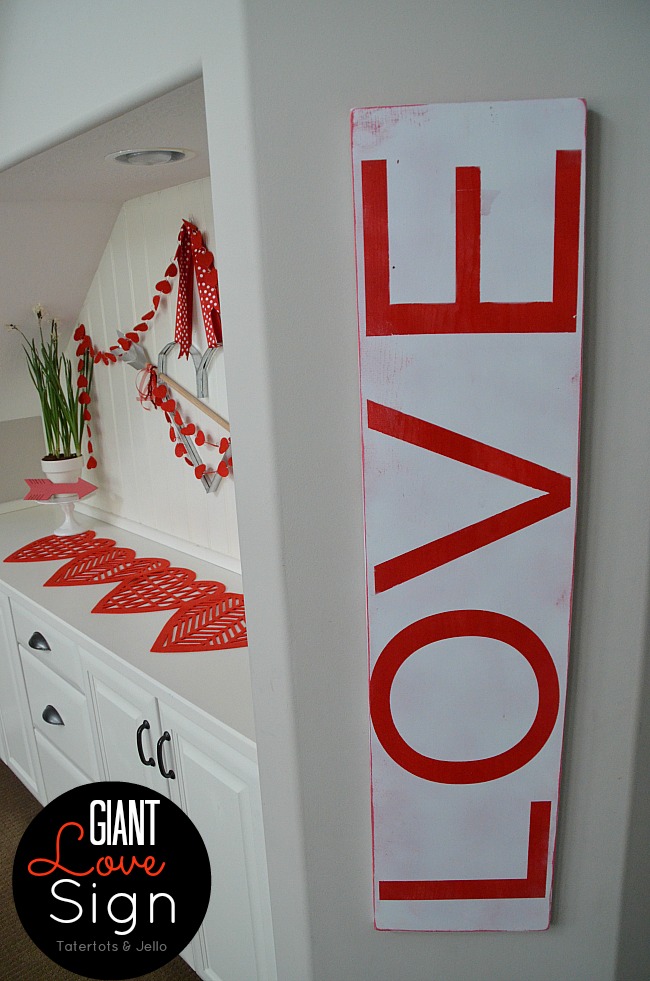 I love making a big, simple sign for different holidays!
I have the perfect, skinny wall on an archway going into my family room. I've made one for a few different seasons and holidays. It's such an easy way to make a statement. For under $10 you can make a sign that is so striking.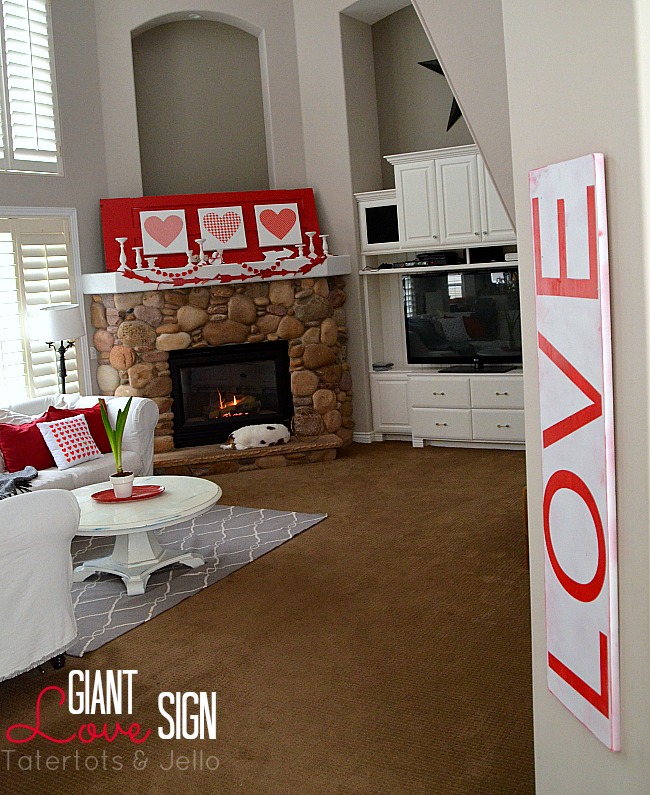 Just head down to your hardware store and pick up a simple board. Mine is 11 inches wide by 48 inches high for about $7.
(here I am with my Giant Valentine Board)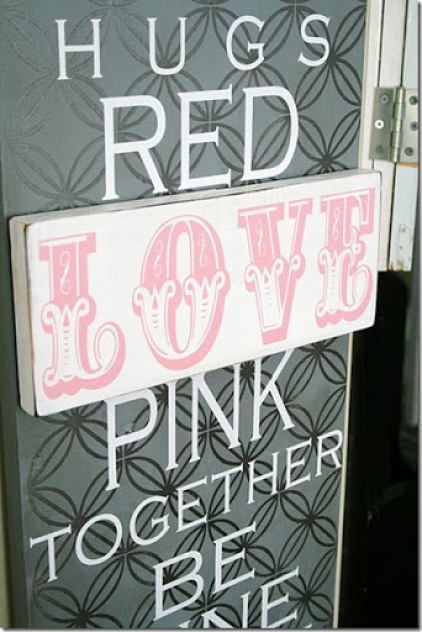 Here's how to make a Giant Valentine Sign: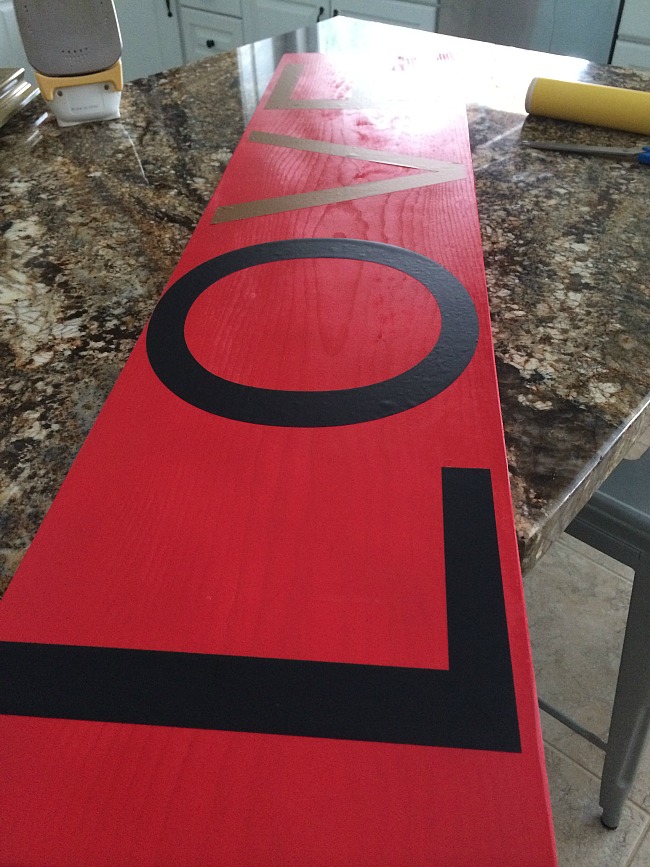 Grab your board.
Then spray paint the sign the color you want your text to be.
After it dries, print off your lettering using your craft cutter. For Valentine's Day I used the word "LOVE" but you can use any word you want!
Put the letters on your board.
Smooth down the edges so there are no air bubbles.
Spray paint the top layer color on top of the vinyl.
Let the paint dry and then peel off the vinyl letters.
Use a mouse sander to distress the sign.
Then put a hanger on the back of the board and hang it up!
So easy! And it makes such a statement.
You can make one for your home or it also would look so great on a porch!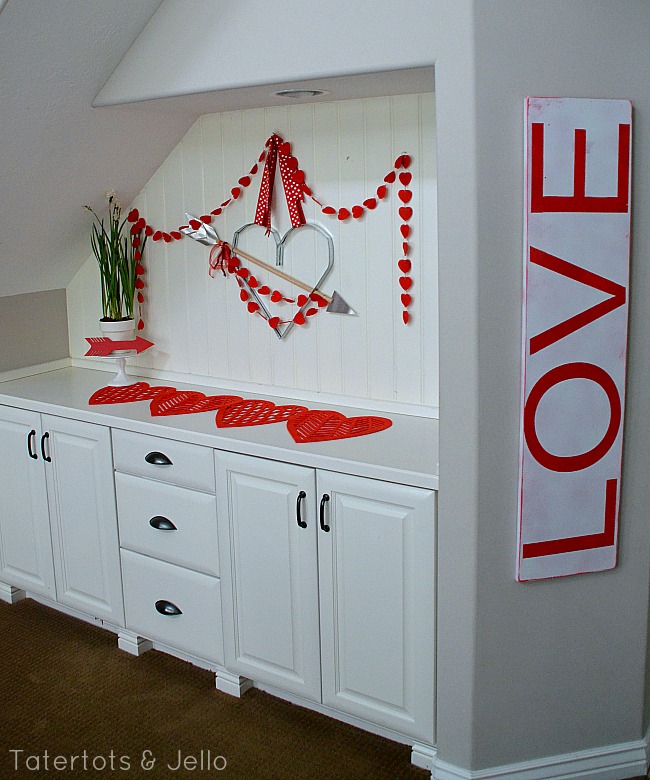 Here are a few other Giant signs I have made in the past: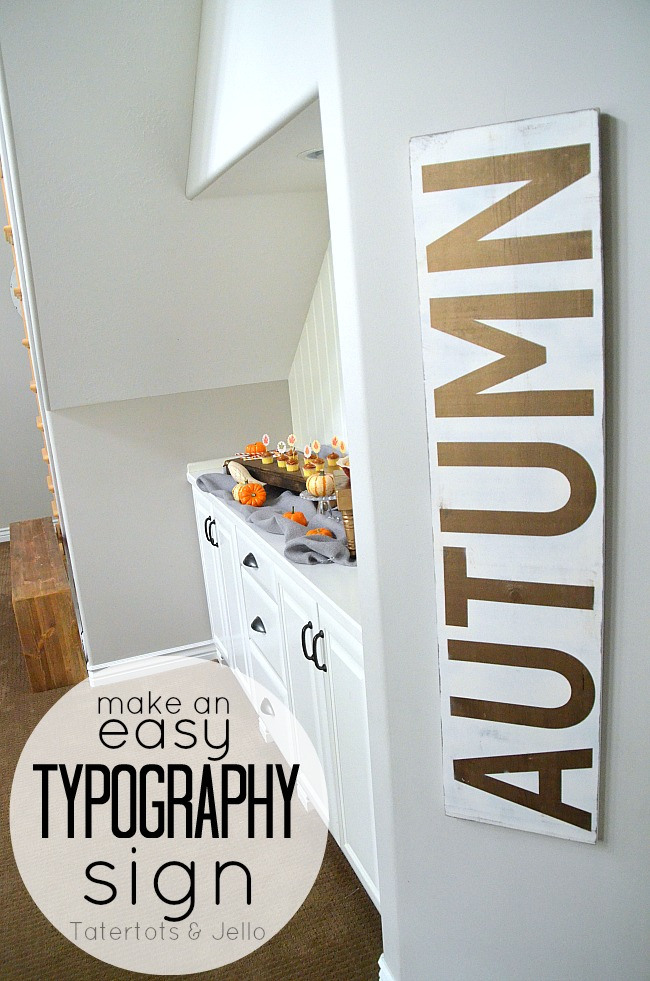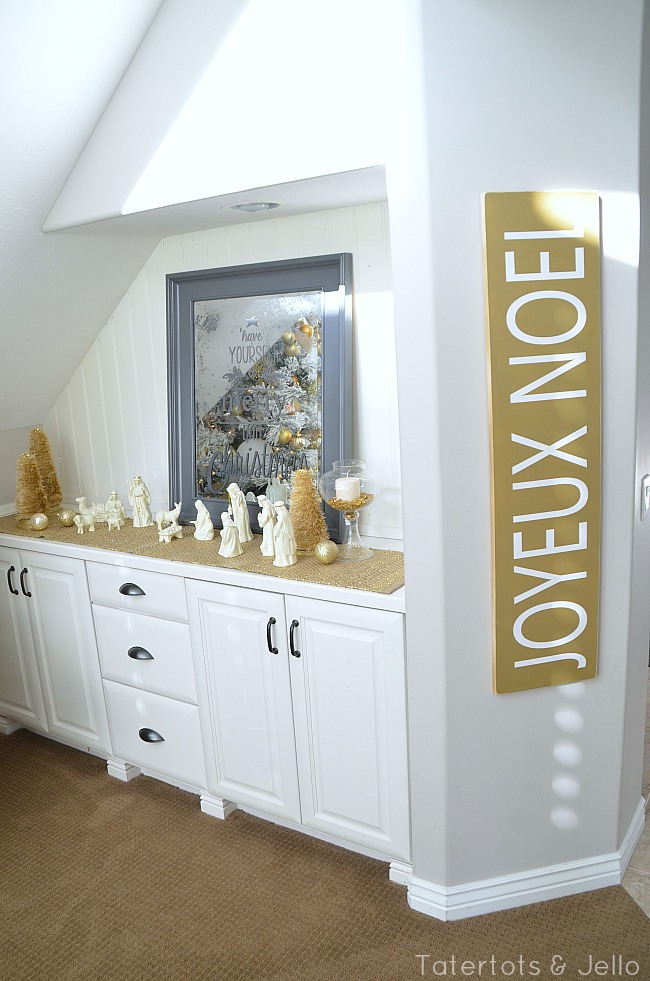 I am excited to make a different sign for each major holiday or occasion!
What have you made for Valentine's Day??
Let me know in the comments – I would love to come over and see YOUR ideas!!
Have a Beautiful Day!
xoxo

PS- I've linked this post up to these fabulous blogs this week!