I am addicted to making giant signs. And they are so inexpensive to make – only about $5 for the wood. Enjoy making these paper flowers!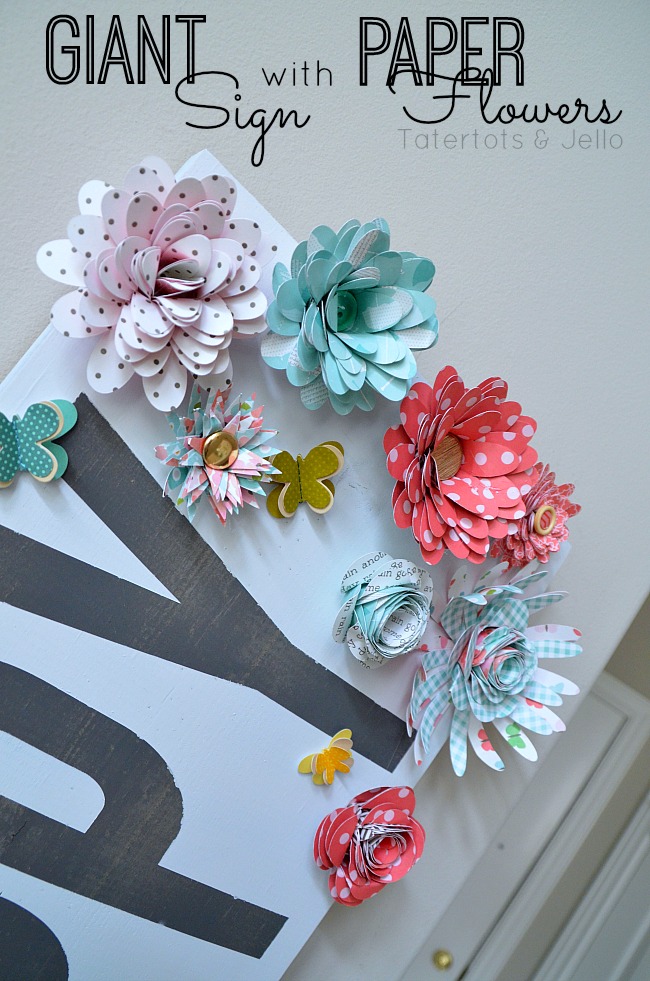 I wanted to put a spin on the project for Spring. I thought adding paper flowers to the sign would be fun. And I was excited to use my new Cricut Explore cutting machine. It was such a fun project to make!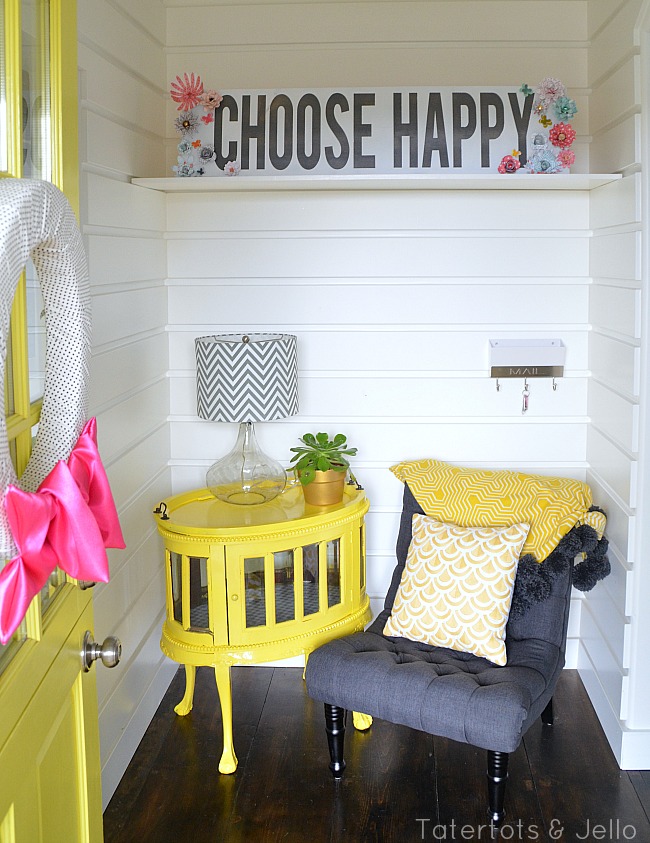 Here's how I made the sign:
I cut a board to 48-inches in length. It's just a plain, cheap wood board from the hardware store.
Then I spray painted the sign grey – which is the color I wanted to letters to be.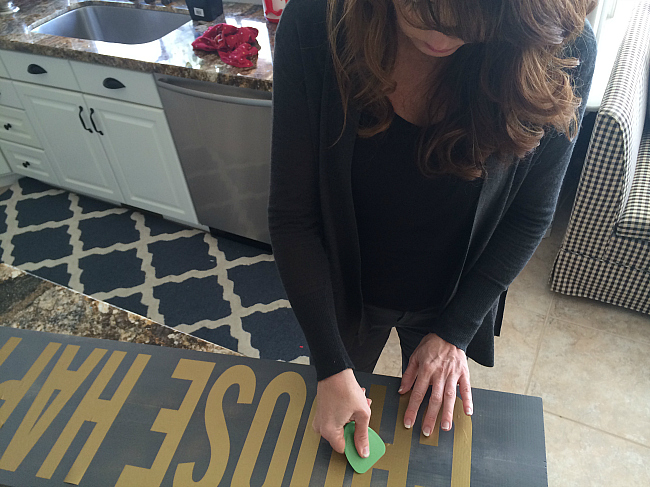 While the sign was drying, I cut out the words "CHOOSE HAPPY" with the Cricut Explore on vinyl and put it on transfer paper.
Then I laid the words out on the painted sign and attached the vinyl to the board.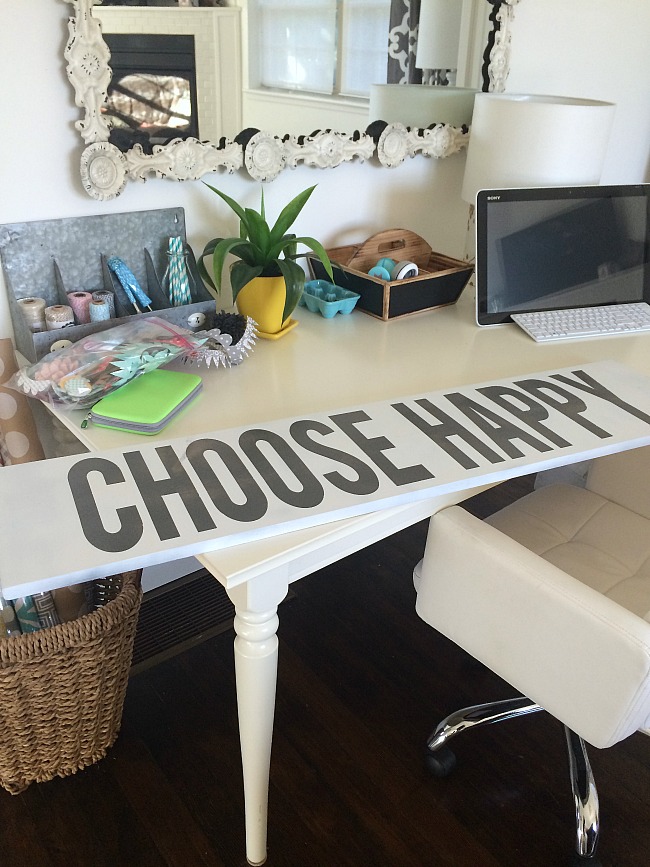 The next thing I did was I spray painted the sign white, making sure there were no gaps in the edges of the vinyl.
Once the paint dried, I peeled off the vinyl, exposing the grey words.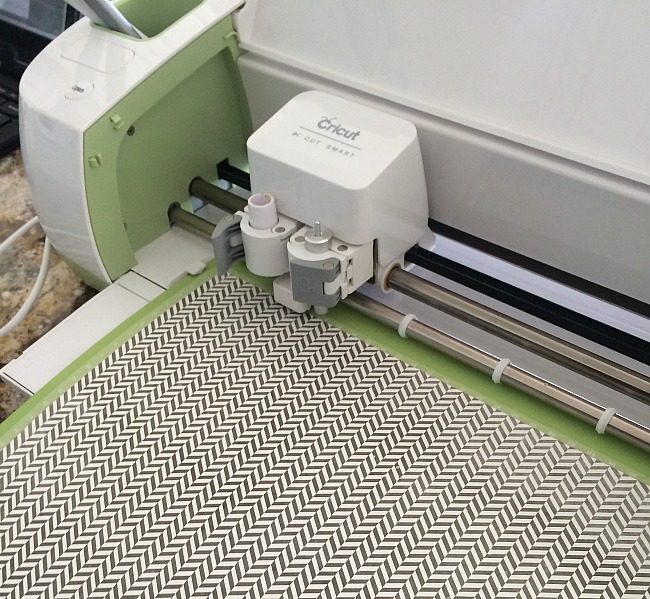 Here's how I made the flowers:
I selected some flower files on the Cricut Website. They are called "Giant Flowers". And Cricut has a handy online guide that shows how to put them all together.
I basically made two types of flowers. One is a circular one that you wrap up. The second is a daisy flower. I cut them out in two different sizes.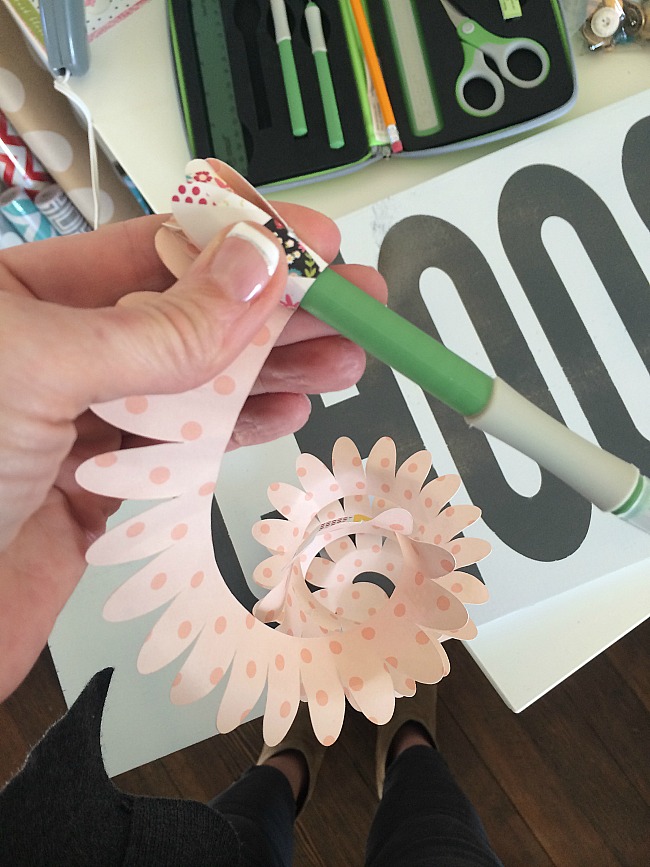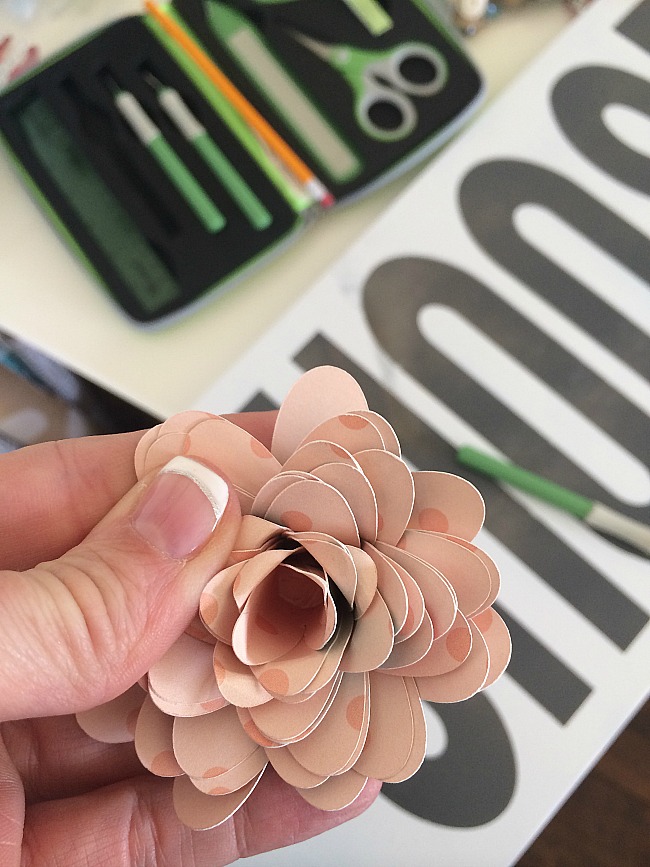 To make the wrap up flowers, all I did was I started at the end without the circle and wrapped it around a pencil. When it came to the end and the circle, I hot glued the rolled up flower onto the circle. Then I just bent the outer leaves out to make it look like it was blooming.
I added some vintage buttons to the center of some of the flowers for a little extra bling.
Then I laid them all out on the board and hot glued them onto the board.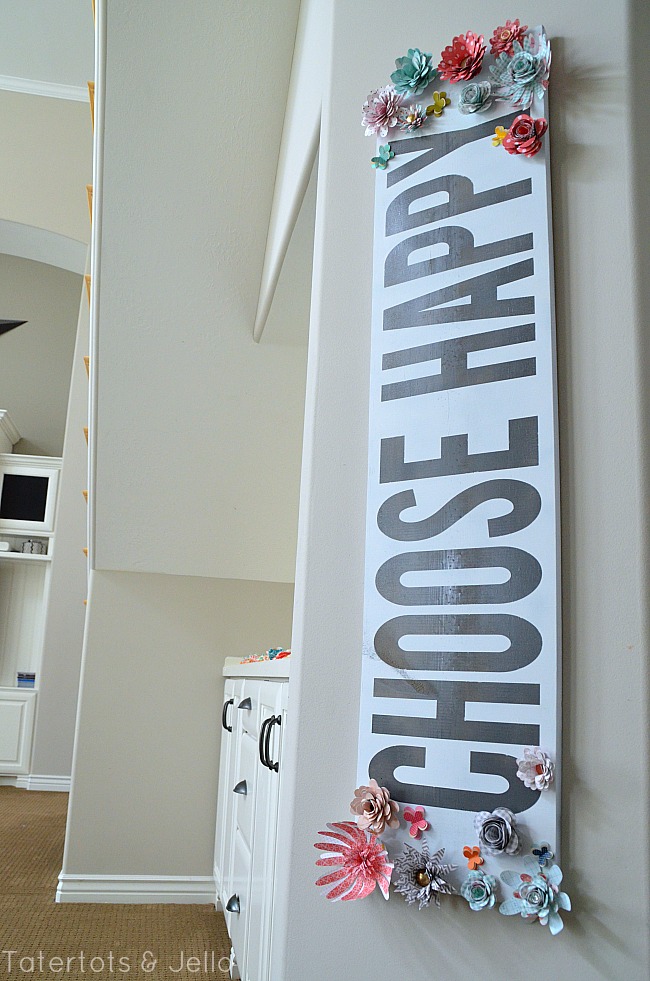 I just love seeing that happy sign!
PS – here are a few of the other giant signs I've made: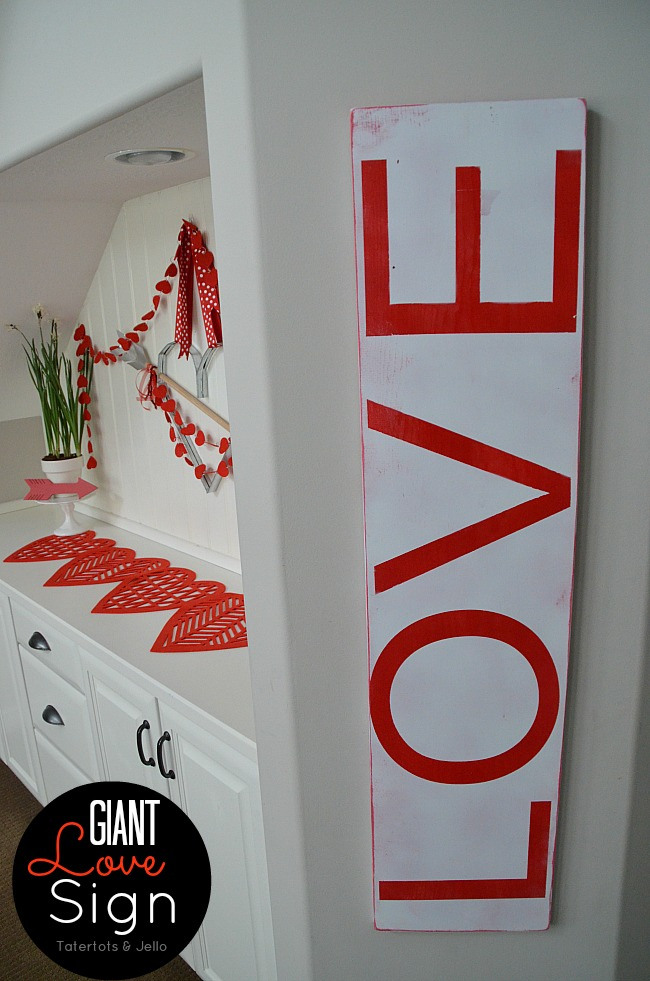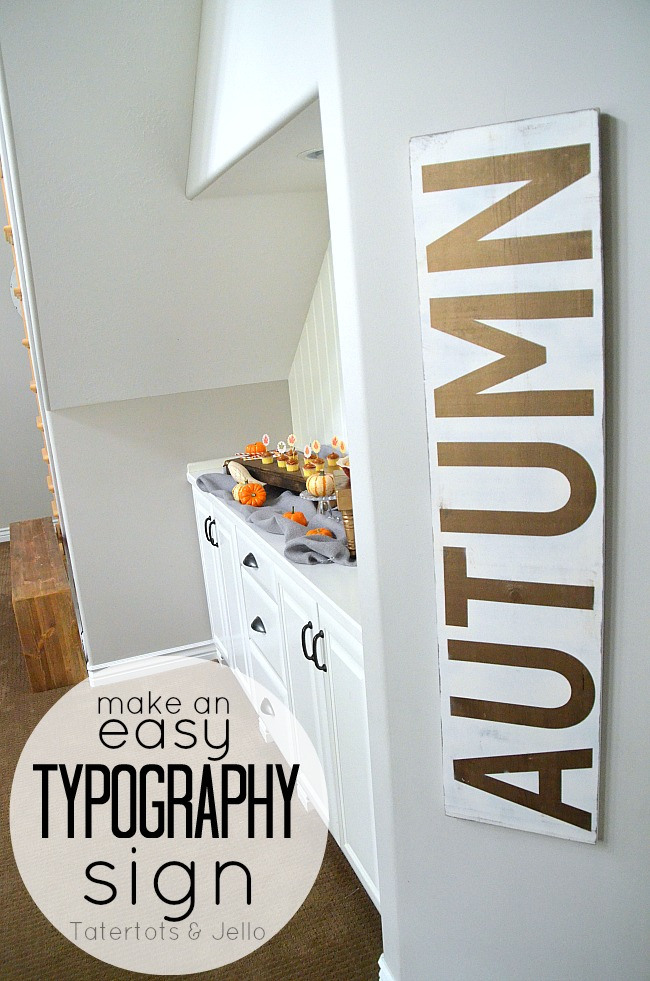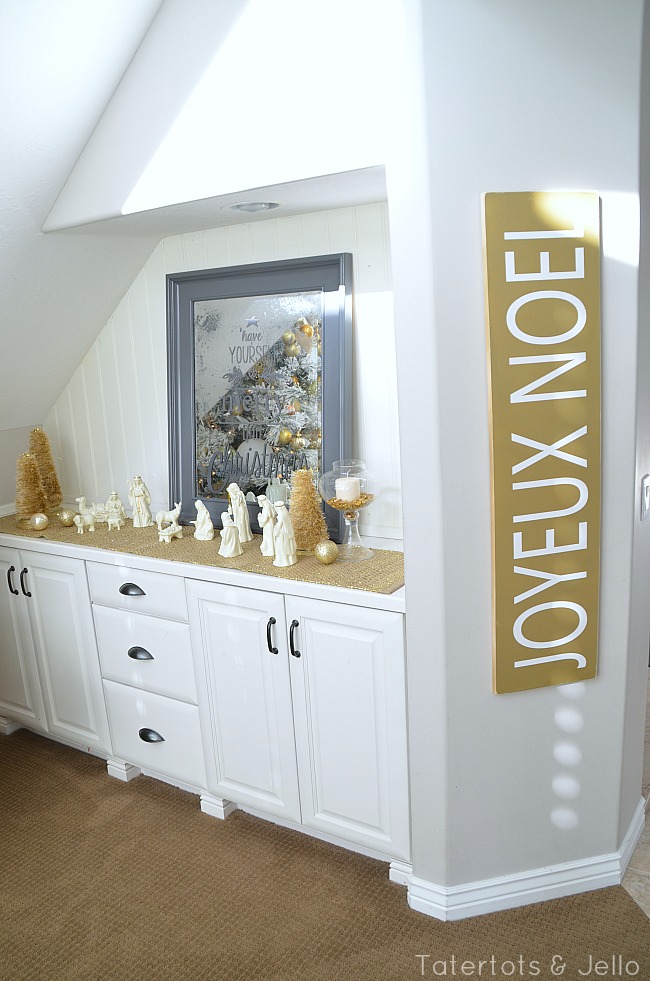 Thanks for stopping by!
Have a HAPPY day!
xoxo