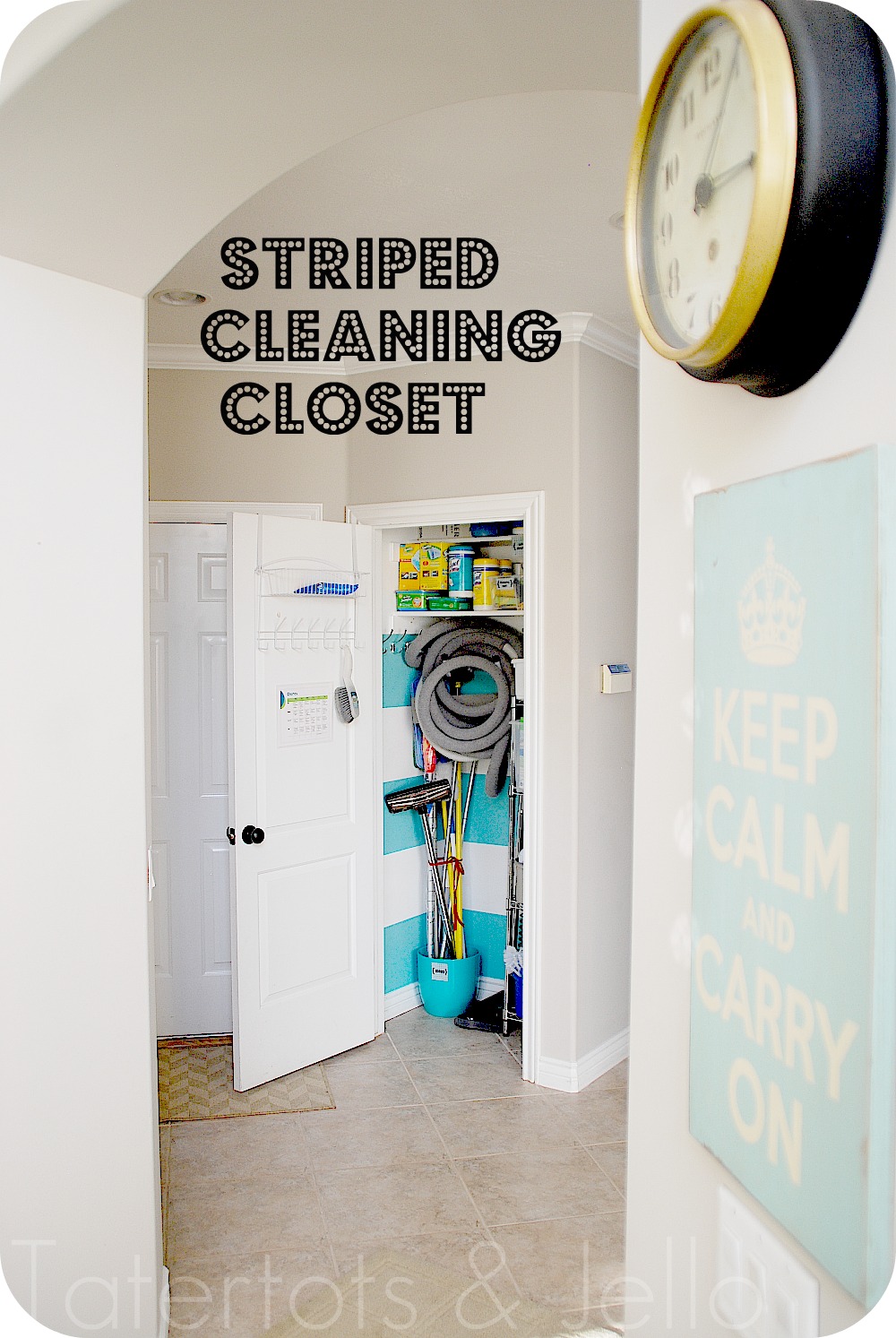 I converted a coat closet into a cleaning closet. And installed some wire shelves to hold cleaning supplies.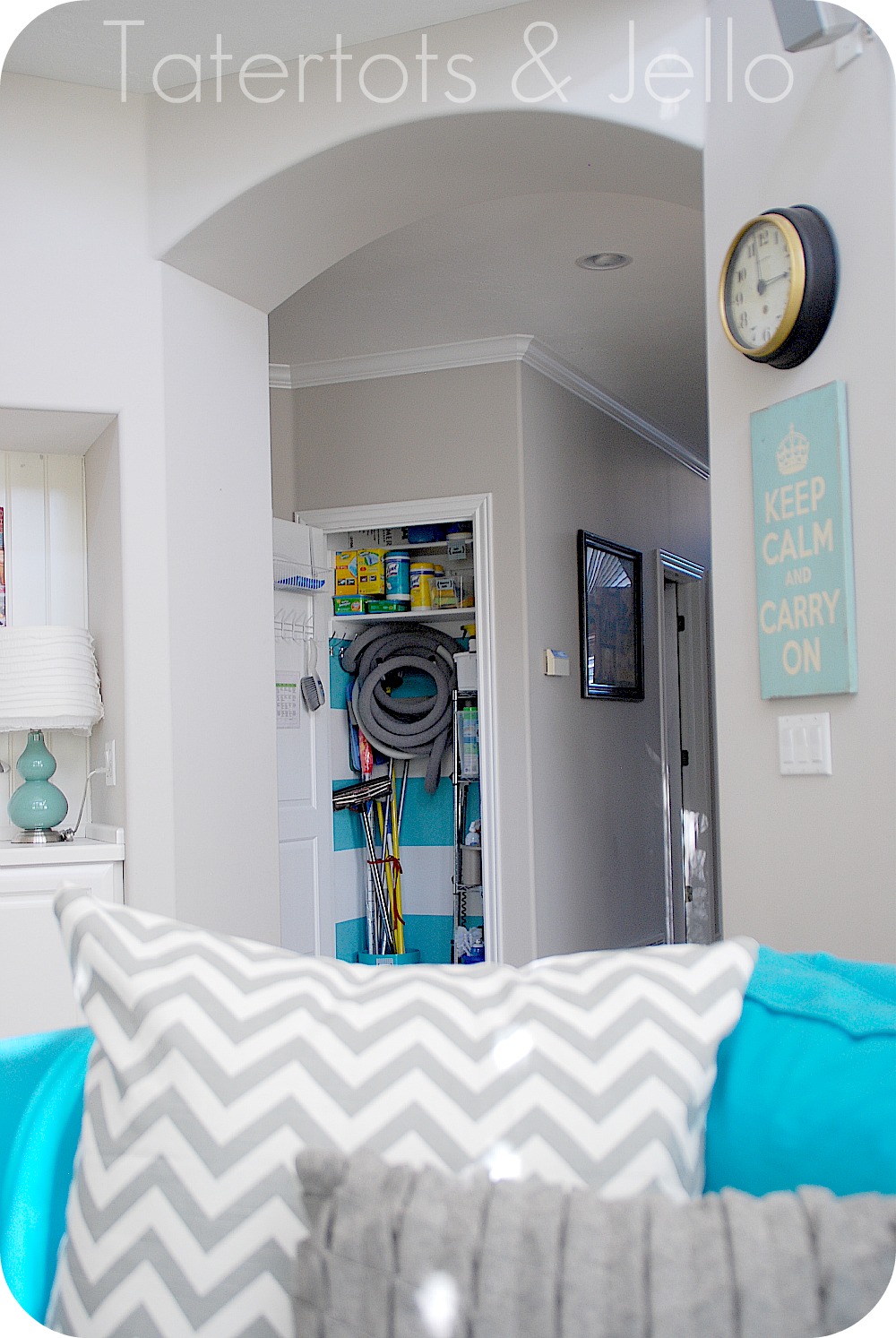 I decided that even though it's a cleaning closet, there is no reason it can't be beautiful! So yesterday I painted some aqua stripes to match my house.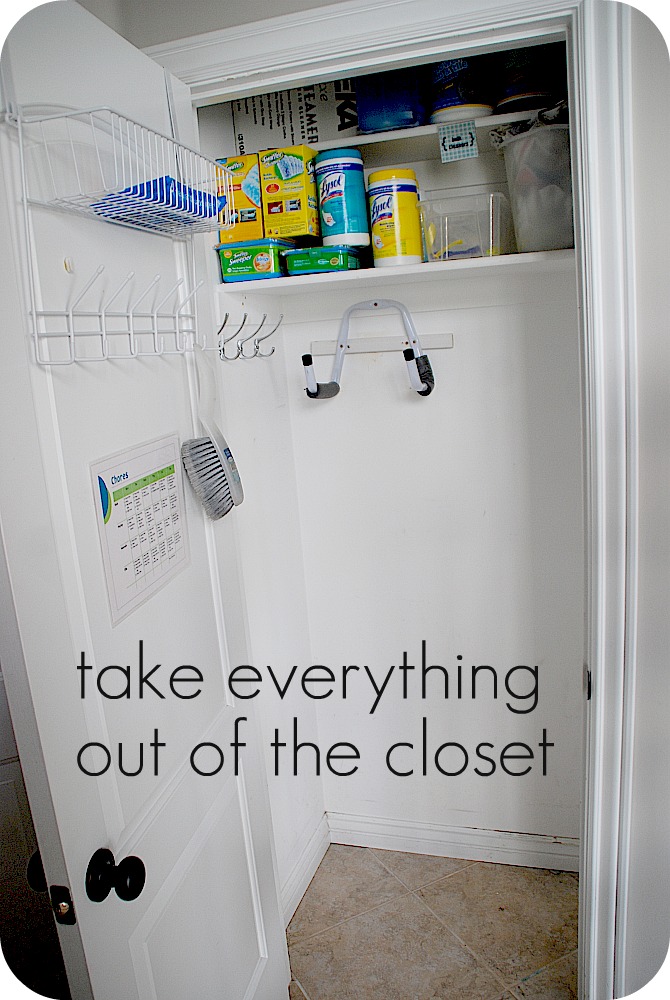 The first thing I did was take everything out of the closet.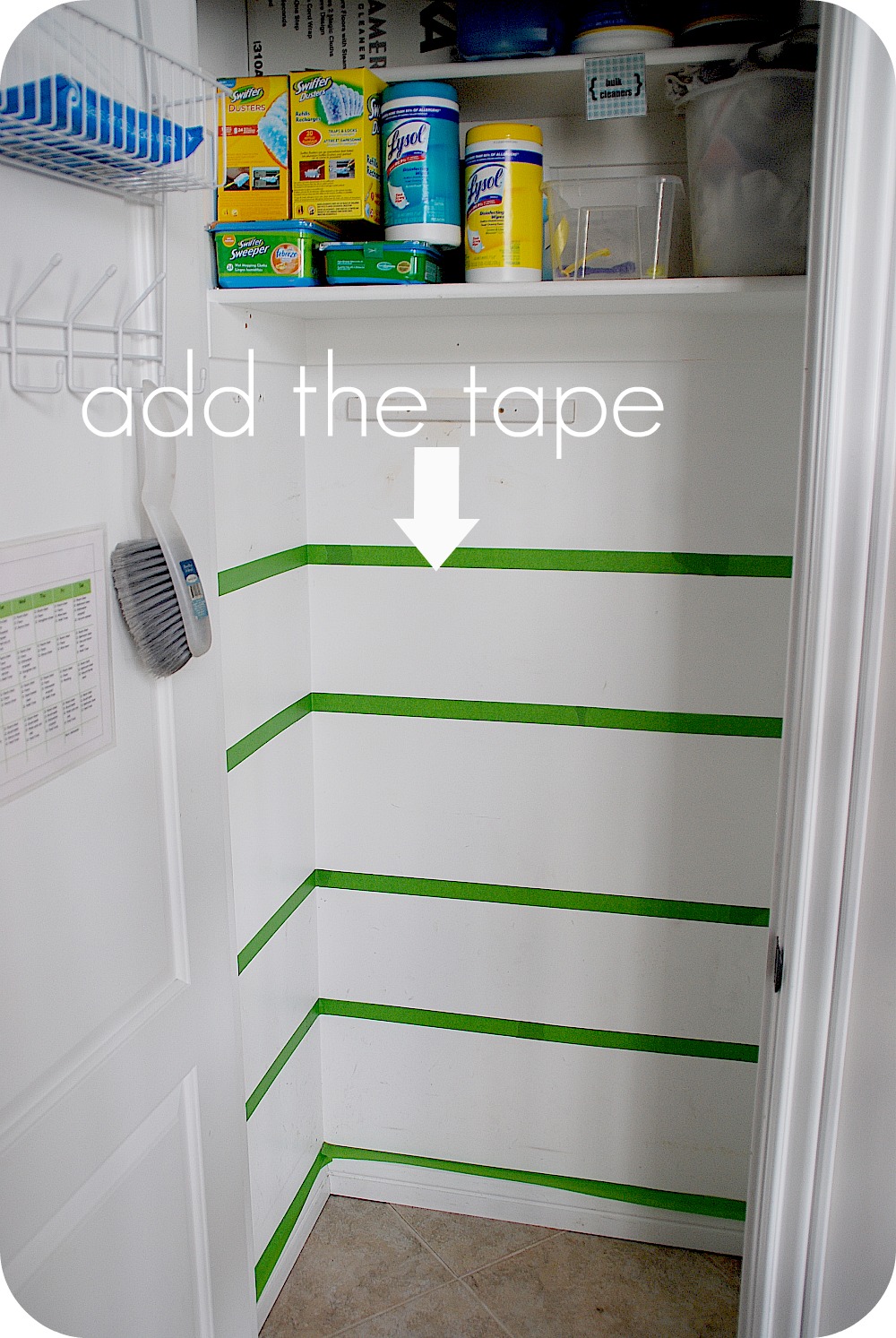 Then I taped the stripes off.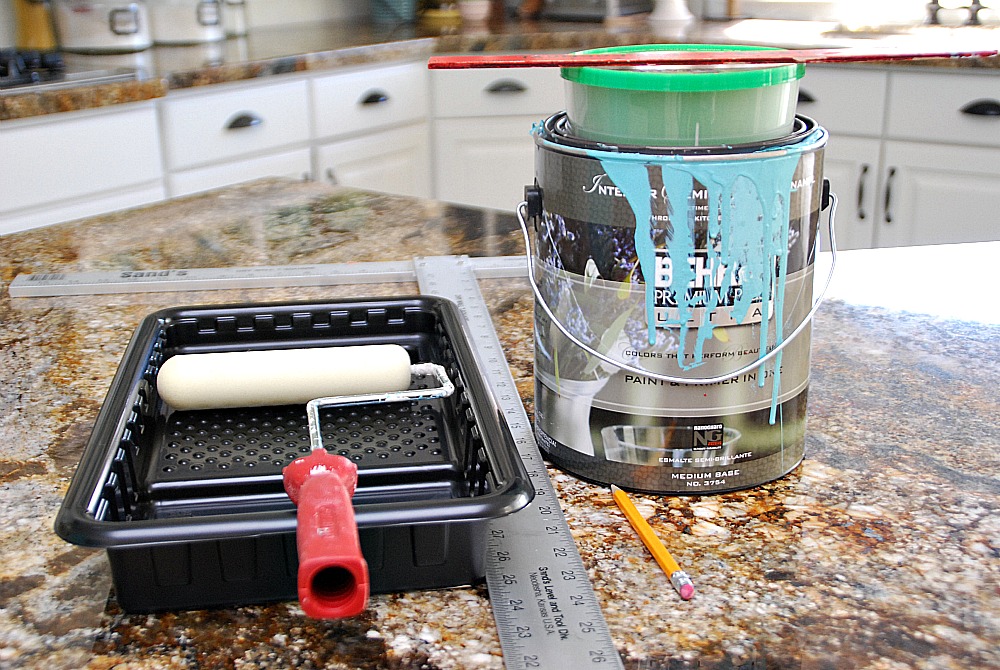 I think the trick with stripes is to use a measuring tape and a t-square if you can. I made my stripes 12 inches wide. And I used a ruler with my t-square to make sure the measurements were level. I marked the wall with a pencil, then applied the tape. I smoothed the tape so there were no air bubbles.
And then I painted. I taped it all off and then used a small foam roller to apply three layers of the paint. The paint I used was Martha Stewart's — Arucana Teal paint from Home Depot.
And then I tackled my front Coat Closet:
Here's the before: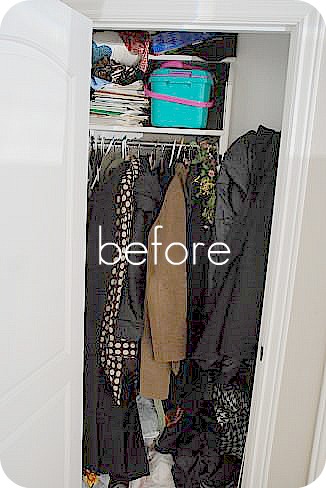 I found a bunch of coats and things to donate – yay!
And I updated the printable labels to include the cleaning and coat closet labels if you want to use them.
Here's the updated printable with all the labels so far!
It feels so good to clean things out and get organized!!
Have a wonderful day!!
xoxo

And for more Closet Organization ideas — here's my lastest gallery: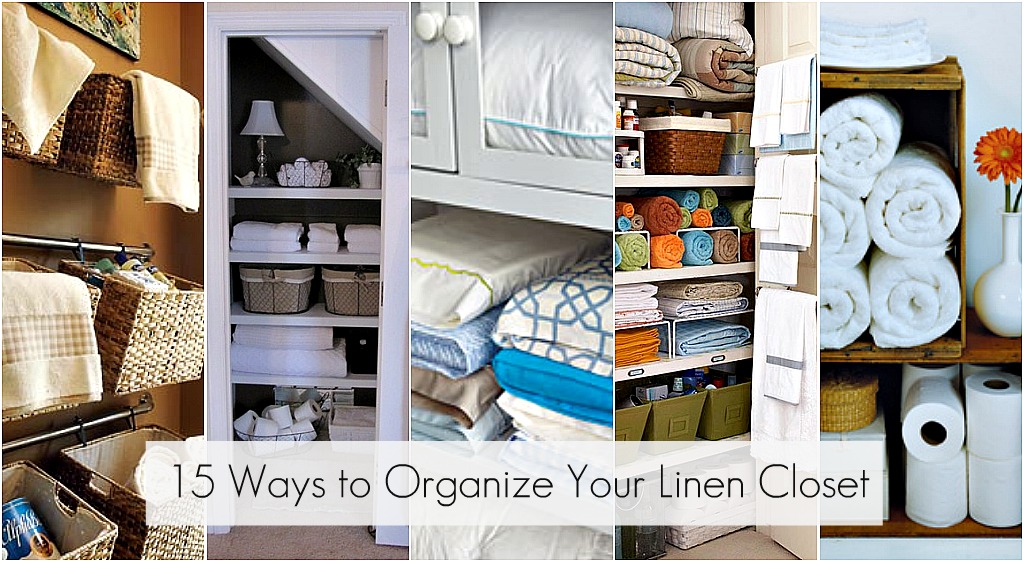 15 Ways to Organize Your Linen Closet