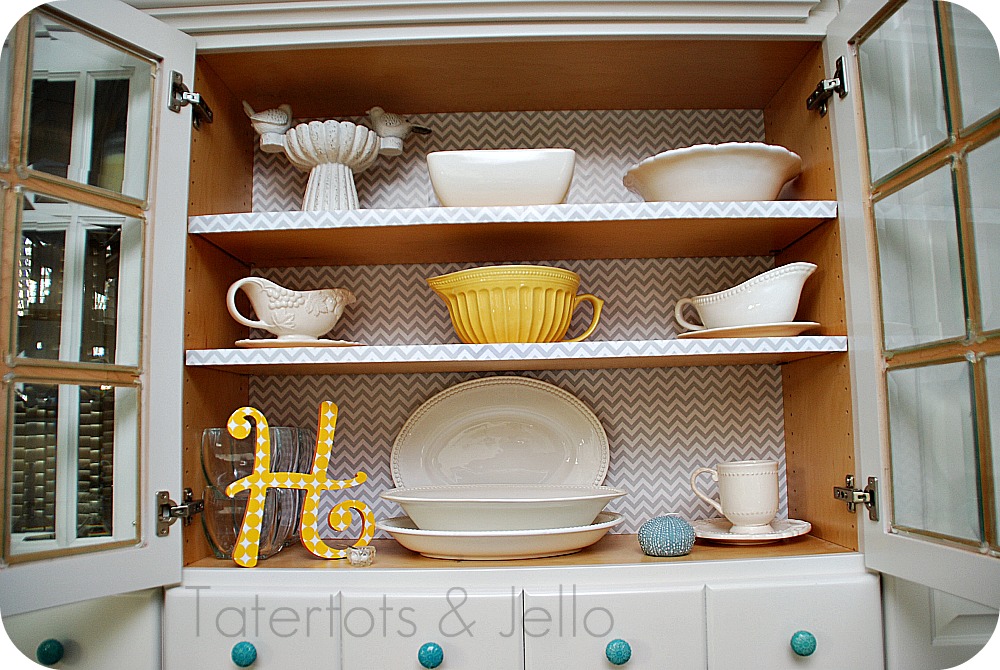 I am almost done with my Kitchen Remodel. One of the last things I wanted to do was change out my kitchen display cabinet. I had changed it out about three years ago – using wrapping paper instead of wallpaper.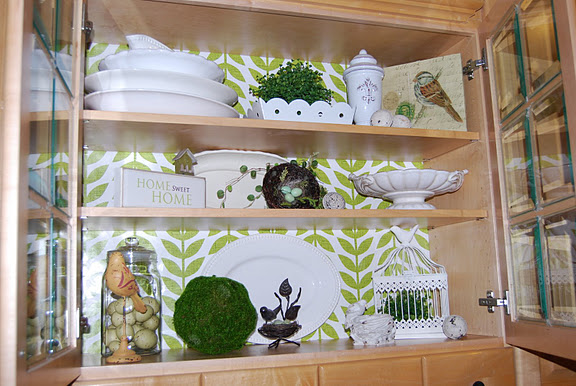 I love using heavy-duty wrapping paper instead of wallpaper because:
It's cheap — under $10 for the project.
It's temporary. And I know that I like to change things up frequently.
The green leafy theme worked with my kitchen before with the maple cabinets. But I wanted something to go with my grey and aqua theme of the new kitchen redo. I have been trying to find some wrapping paper for so long!!
And then I saw this paper from Fifth and Hazel. And it's Chevron and grey. I know, I just had to order some!! And it's so thick and delicious. Perfect for wrapping a beautiful gift. But also perfect for home decor projects. And perfect for my little cabinet.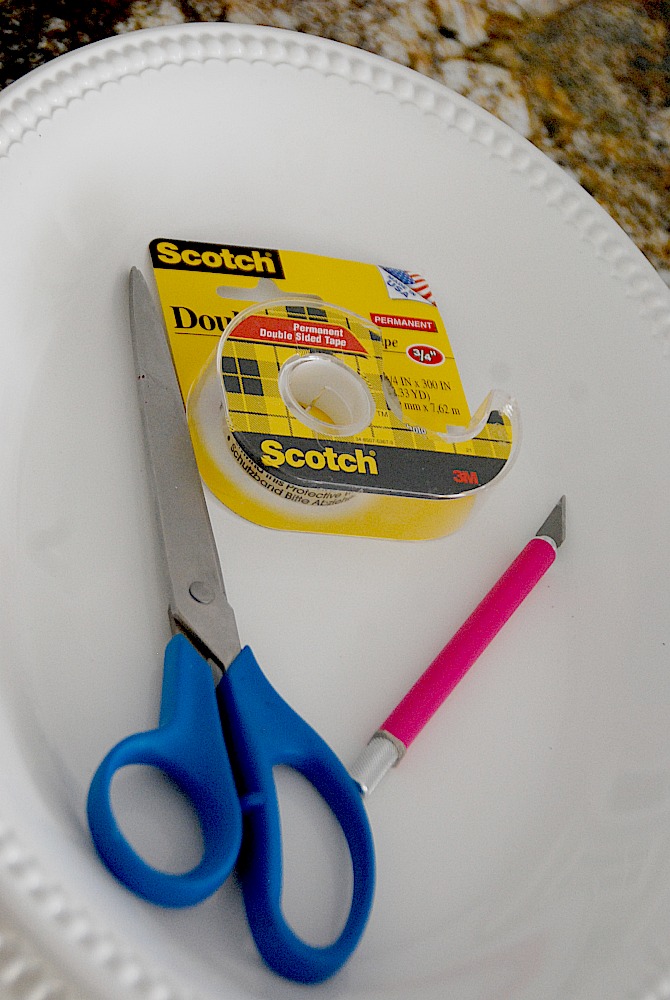 Here's what I did:
I took the old paper and tape down.
The secret weapon to this project? Double-sided tape!! I love that stuff.
I held the new paper up to the top of one side of the cabinet. Then I smoothed it down to the bottom of the cabinet.
I made a crease with my nail. Then I took the paper down and cut the paper about 2 inches below the crease.
Then I rehung the paper and put a couple pieces of the double-sided tape to hold it at the top.
I took my X-acto knife and cut the paper at the bottom.
Then I took the second piece and matched it up at the top so it was seamless. I did the same thing and had it overlap the first piece.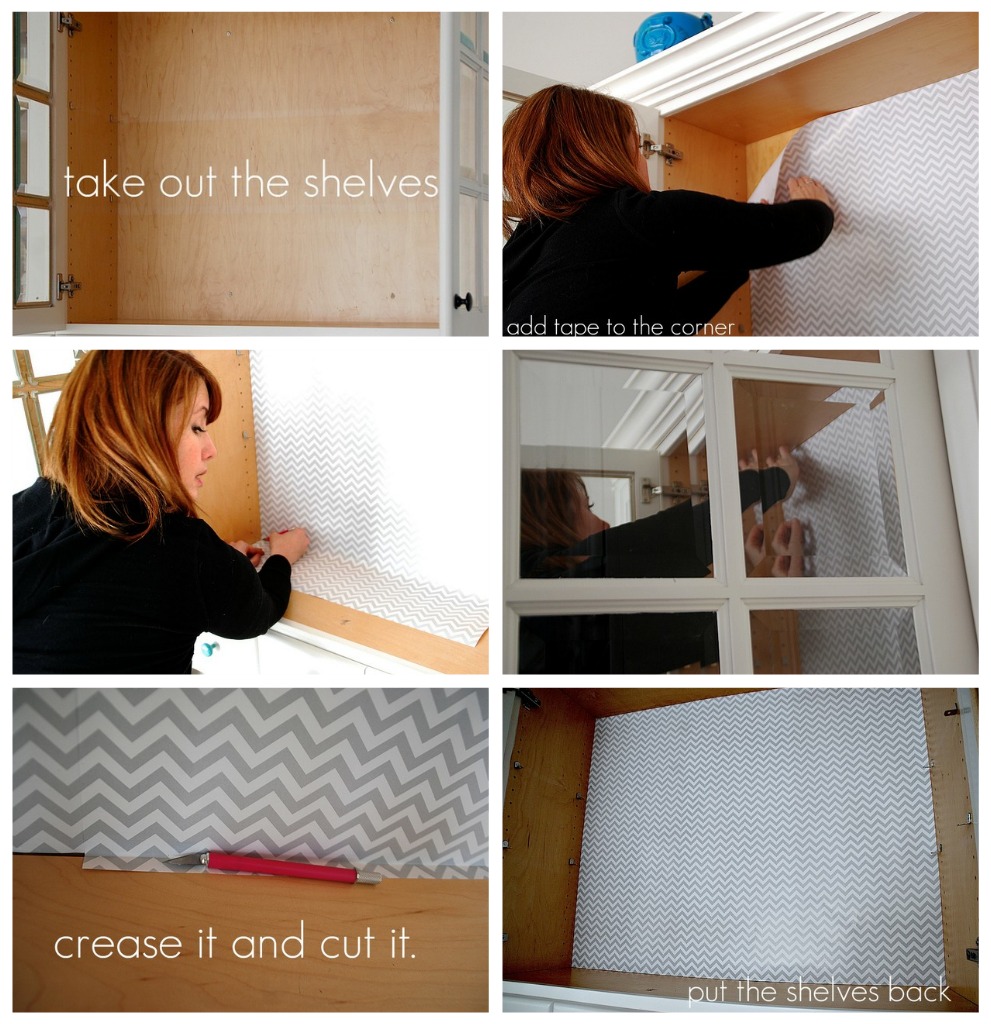 I also added some smaller widths of paper to cover the front of the shelves. I love the way it looks through the glass.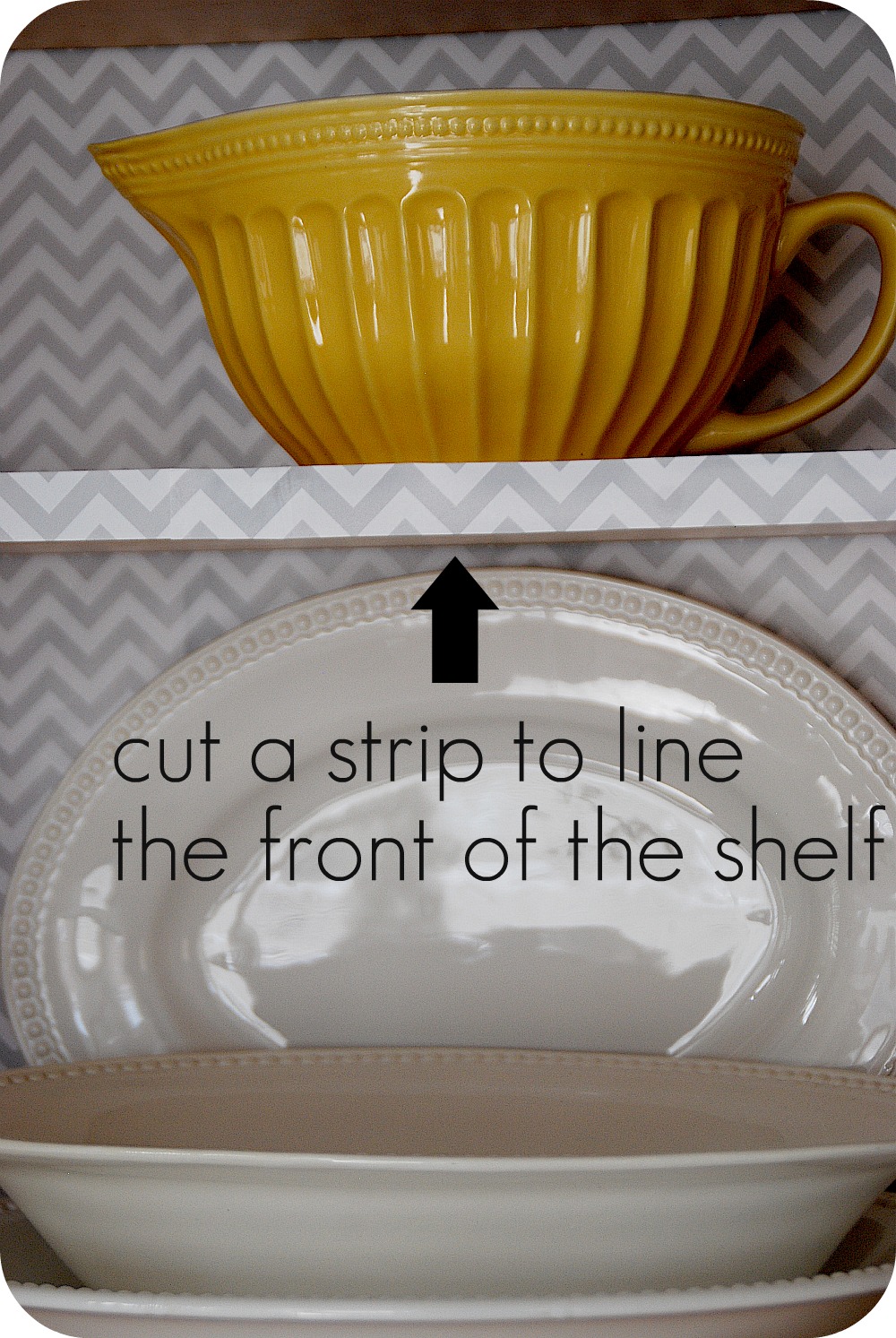 I also traced a wooden letter H that I had and put some of the pretty yellow wrapping paper: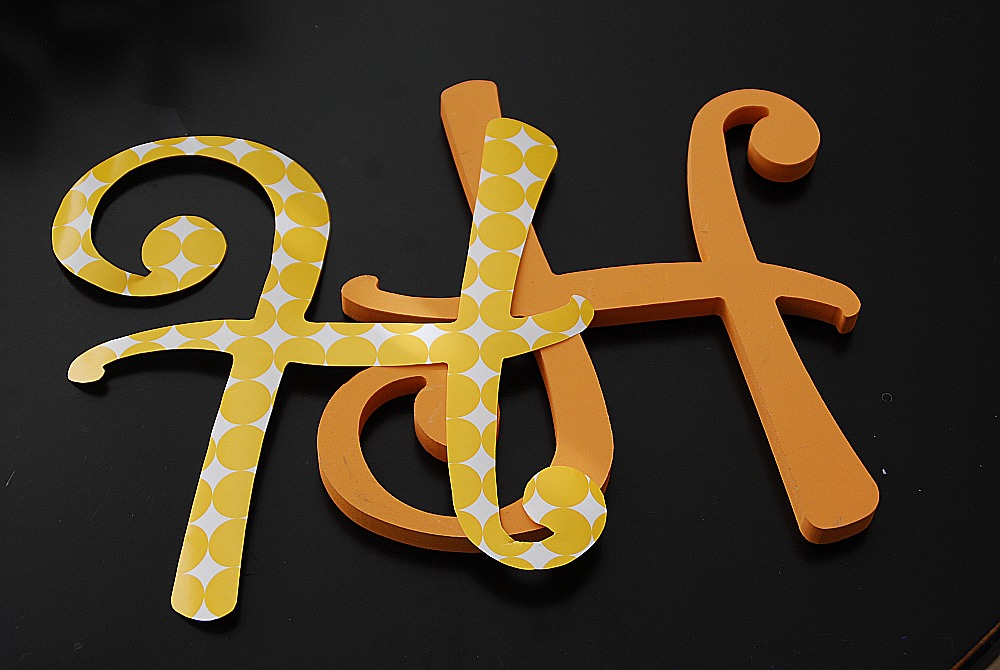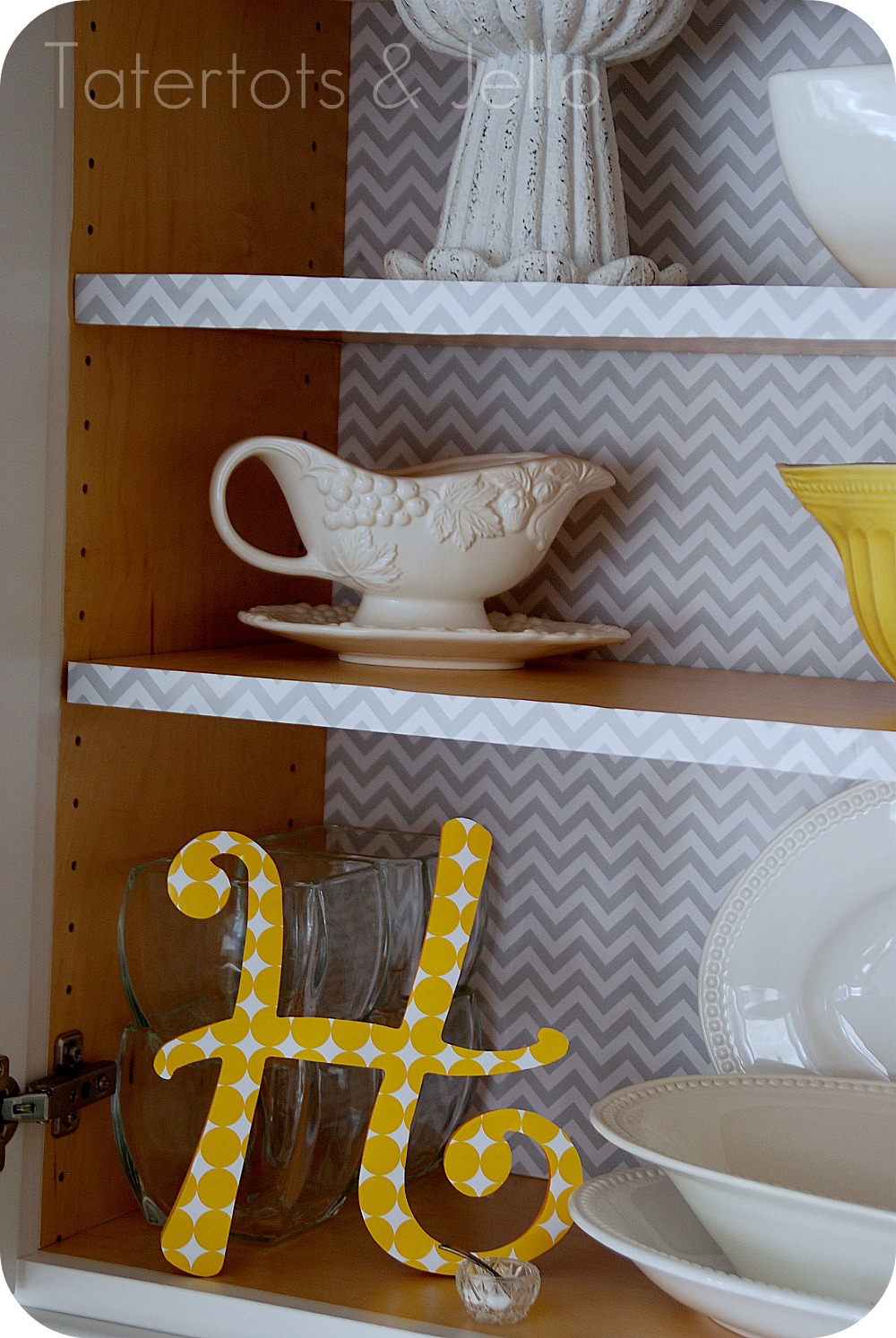 This is a project that costs under $10. And it can totally change up the way your cabinet looks.
If you don't have glass-fronted cabinets, you can remove your cupboard doors and do this to the backs of your cabinets and add some pizzazz to your room for under $10!!
Have a Creative Day!!
xoxo
PS — The Kitchen Reveal is coming up next week!