I am getting so excited to get my Holiday Decorations out.
It snowed a few days ago and I just couldn't resist making something festive and Christmas-y!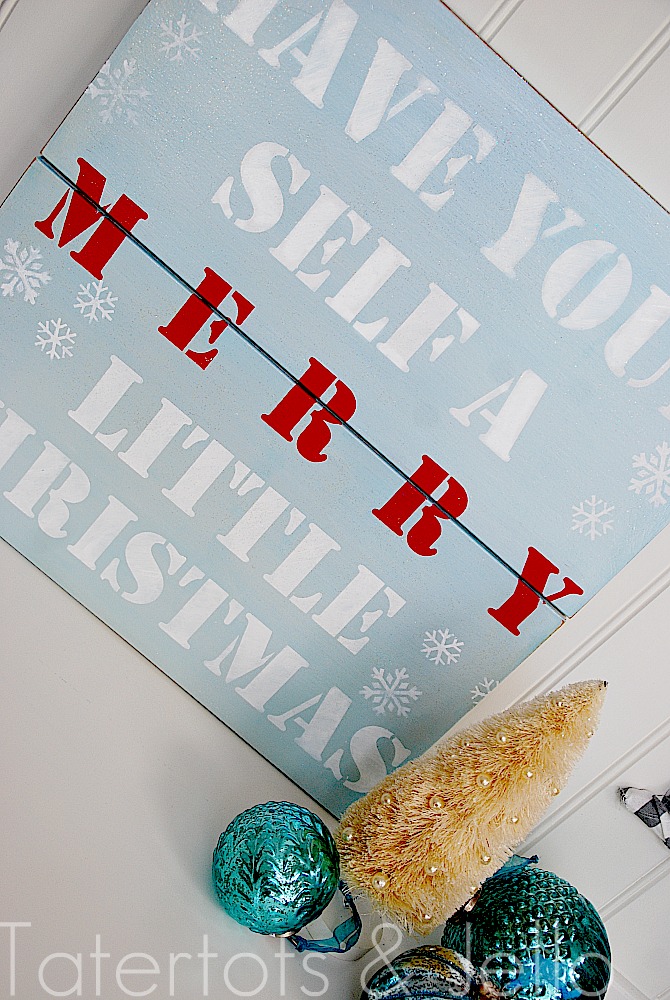 I decided to make a Holiday project using some of the new MS paint and mediums. I had a broken, old shelf sitting out in my garage waiting for the trash. I cut off the broken part, then cut the good part half and reattached the pieces together for a little recycled wall art.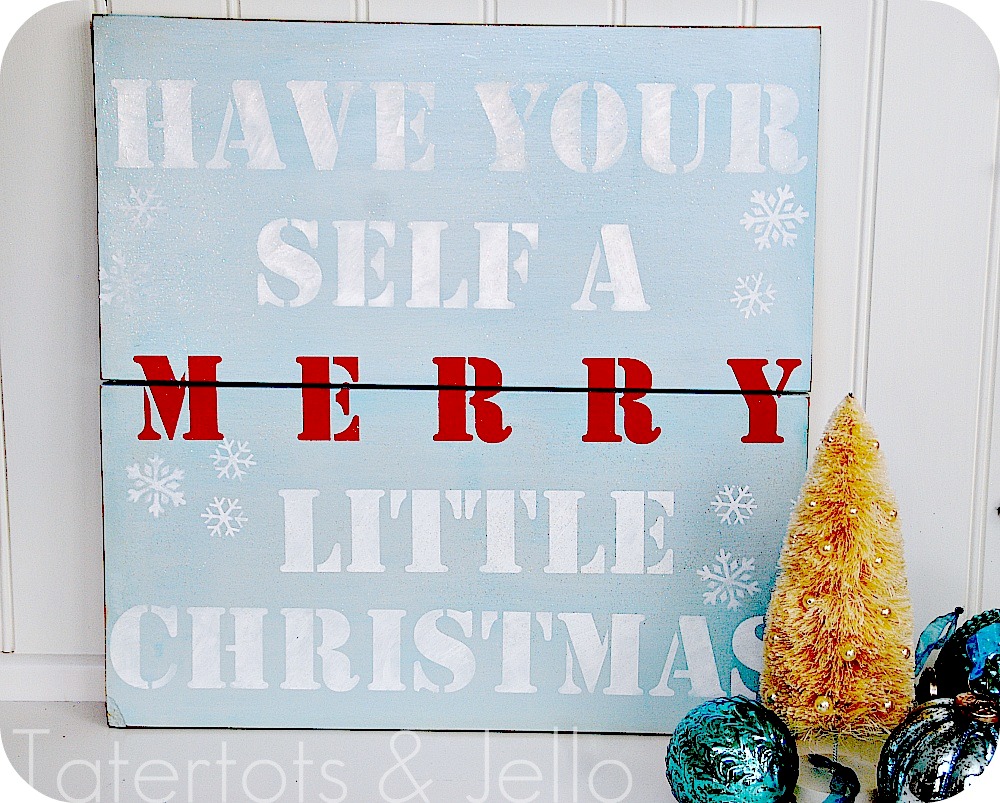 I was so excited to use some of the Martha Stewart Paints and Stencils by Plaid. It was fun experimenting with different finishes — like the Antiquing Medium, Pearl Paint, Sparkle Medium and their Finishing Spray. I love the MS Habanero Red and Aquarium together. So yummy!!
Here's what I did: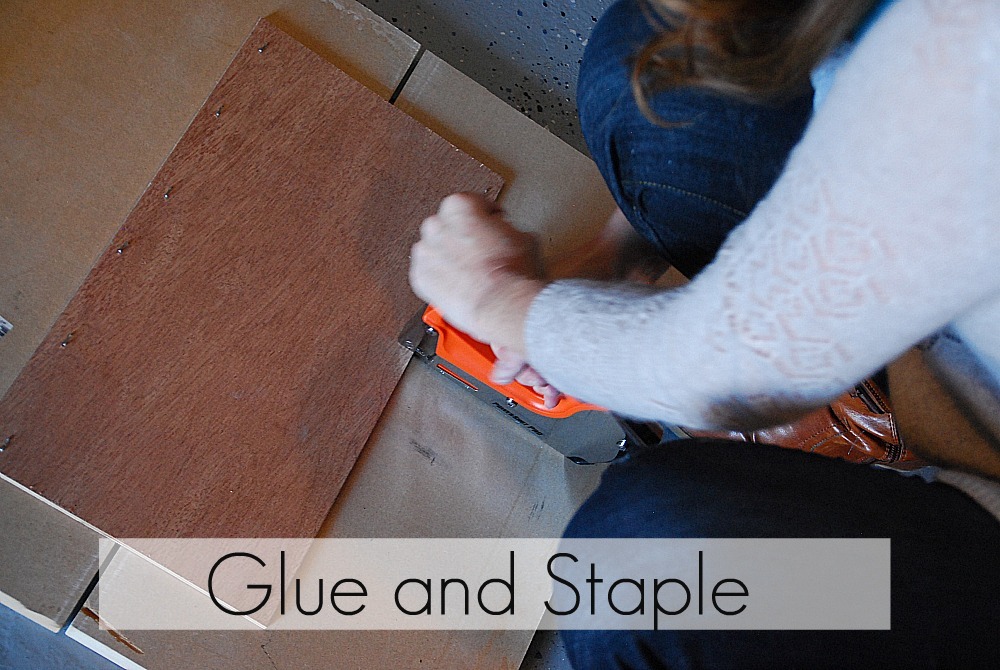 I attached a thin board to the back of the two shelf pieces. This stabilized it and then instead of trying to hang two separate pieces later, it keeps them together. I first added a layer of Liquid Nails under the board and then I used a staple gun to staple the board to the back of the shelf pieces.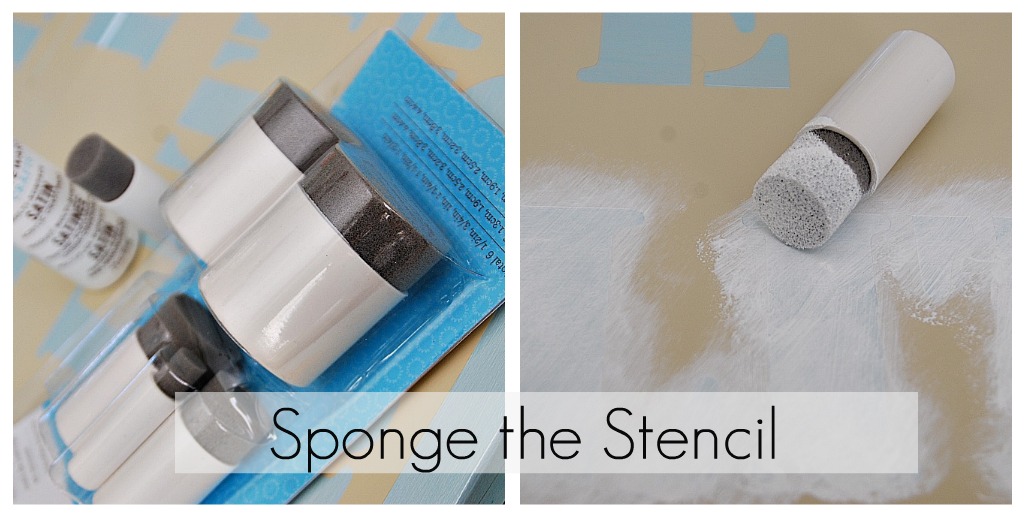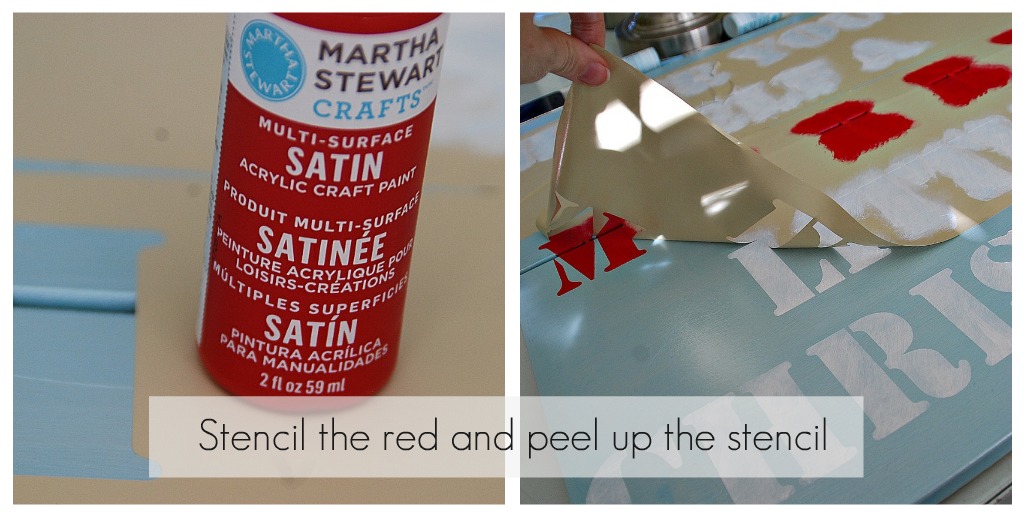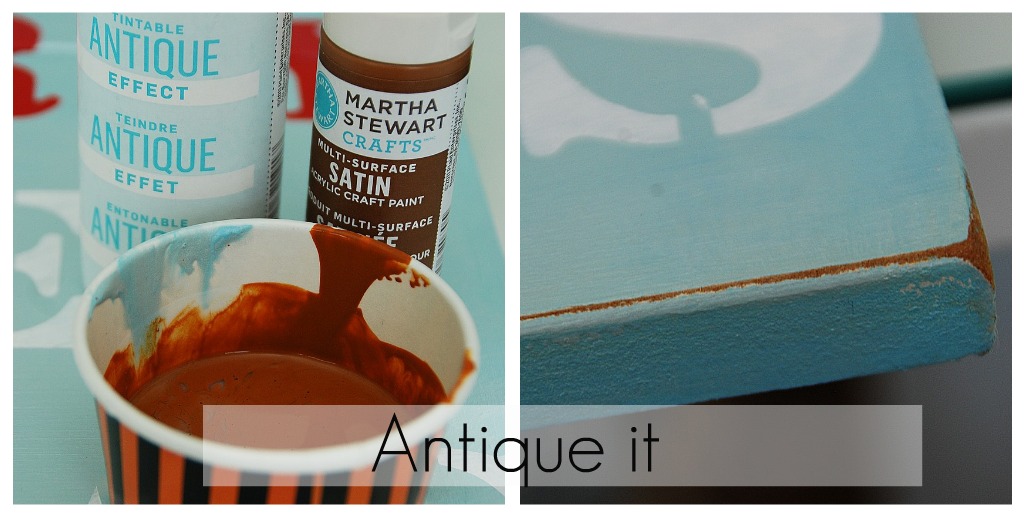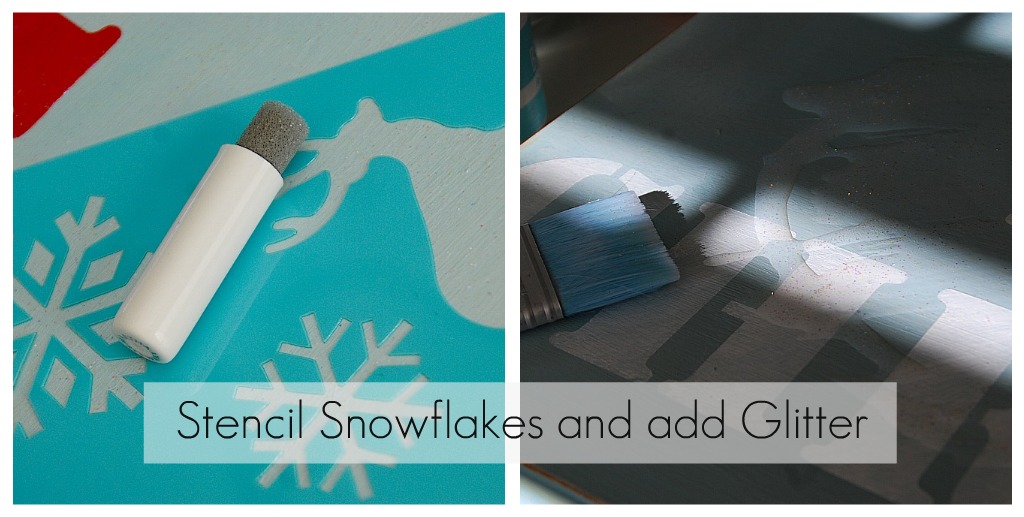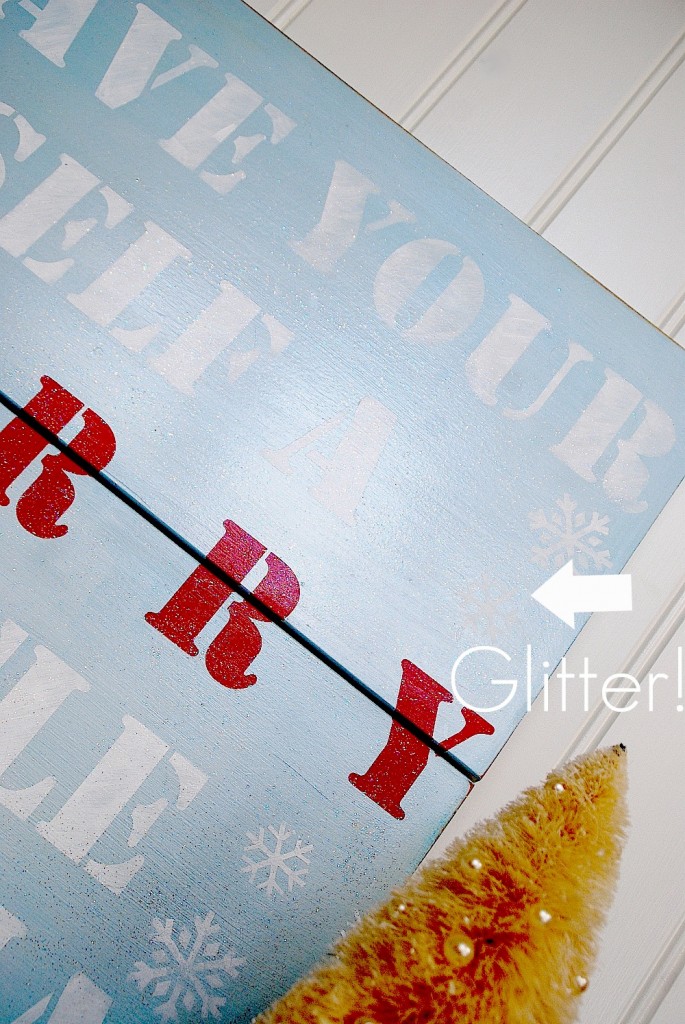 I made a stencil with my Silhouette machine, but you could use basic stencils to create the same project. I also sanded the board after painting the board, and before antiquing it. When antiquing, I just wanted a little bit on the edges so I put a small amount on a wet paper towel and rubbed it where I had sanded the paint off. After I brushed the glitter medium on and let it dry, I sprayed a final coat of Gloss Enamel over the top and it was done! You can't really see the glitter in the pictures, but it is very festive.
I love seeing it sitting on my shelf.
It makes me want to put on some Christmas music and sip hot cocoa by the fire!!
xxoxo
Are you getting excited?
Tell Me — when do you put up YOUR Christmas tree??

PS — Don't miss out on these 12 Awesome Giveaways going on right now –
{great Holiday Gift Ideas}
2.$100 Blog Redesign from Key Lime Digital
3. Two Can Organizers from CanOrganizer.com
4. $50 from Bridget @ Willow House
5. 16″ x 20″ "Be Kind" Print from Pop Rocks Design in YOUR choice of color
6. TWO $40 Gift Certificates to Trendy Treehouse – Custom Typography Prints
7. Personalized Family Necklace from Kristen's Custom Creations
8. Win a Copy of Make and Takes for Kids — 50 Kids Activities
9. $50 Gift Certificate to tom Design – bold, bright and beautiful jewelry
10. $50 to Worthy of the Prize
11. Win an iPad Organizer and Purse Organizer from Gin & Jacqie
12. TWO $50 gift certificates to Candace Kane – personalized, hand-stamped jewelery