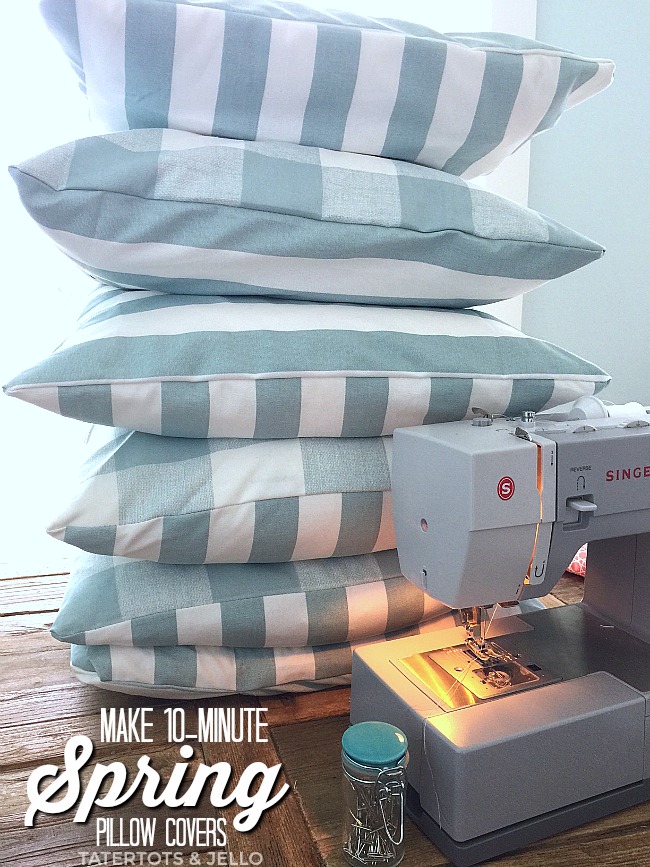 Make 10-Minute Spring Pillow Covers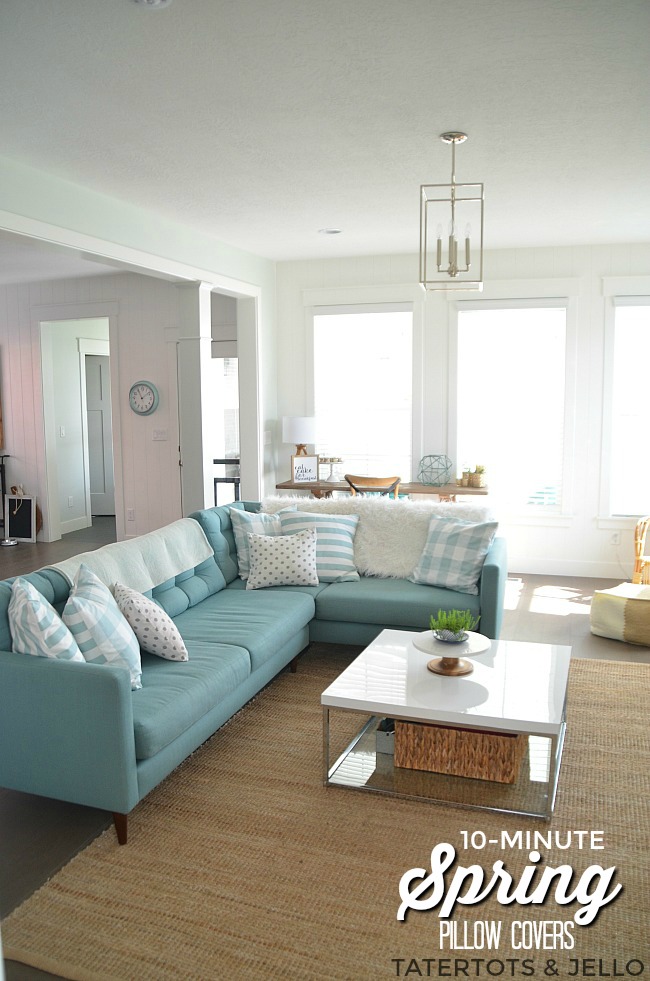 I love making pillow covers. I know I've talked about it before, but making your own pillow covers is so much better than buying pre-made pillows. You can use the same insert over and over which is economical. PLUS you have so much freedom in terms of the patterns and colors of covers you can make. I've teamed up with fabric.com to show you how easy it is to change your look up with pillow covers! Here was the same room in the fall: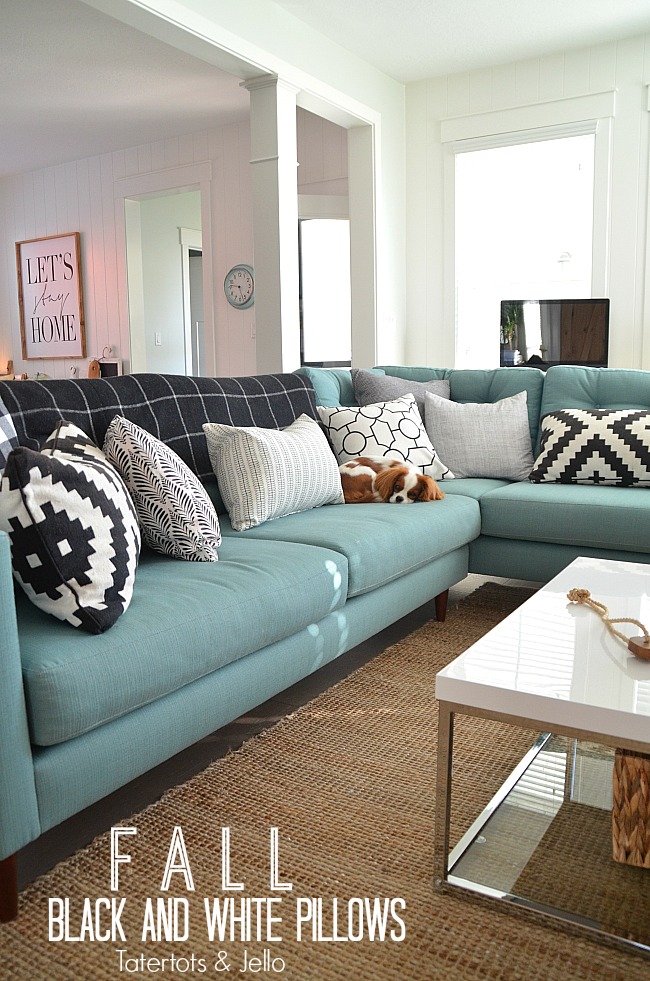 Make 10-minute Spring pillow covers
This project requires MINIMAL sewing skills. All you need is a basic sewing machine and the ability to sew a fairly straight line.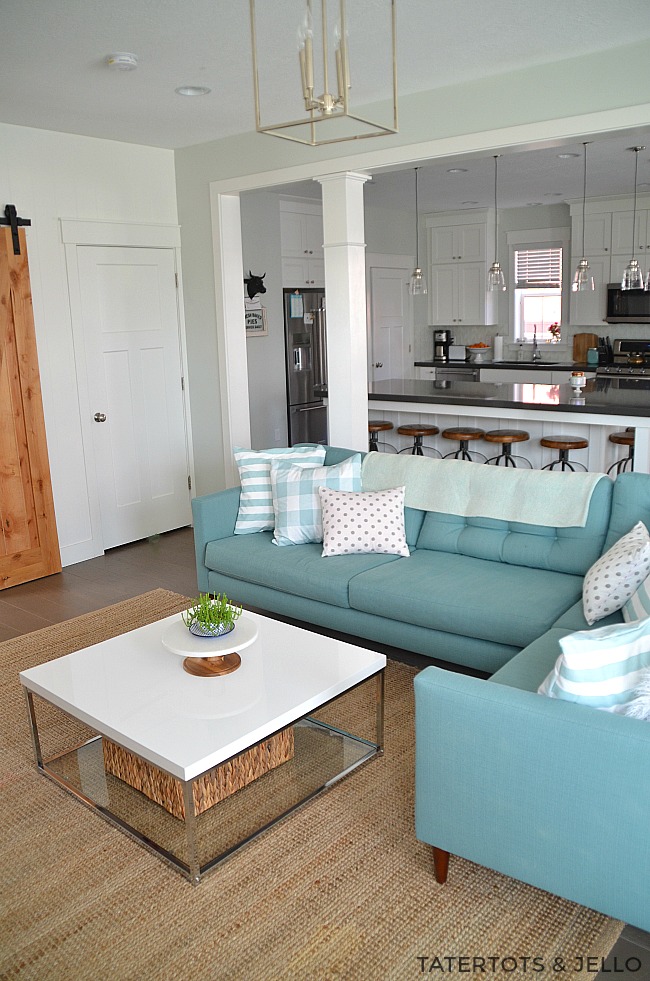 I had some fabric left over from my closet makeovers I did this month: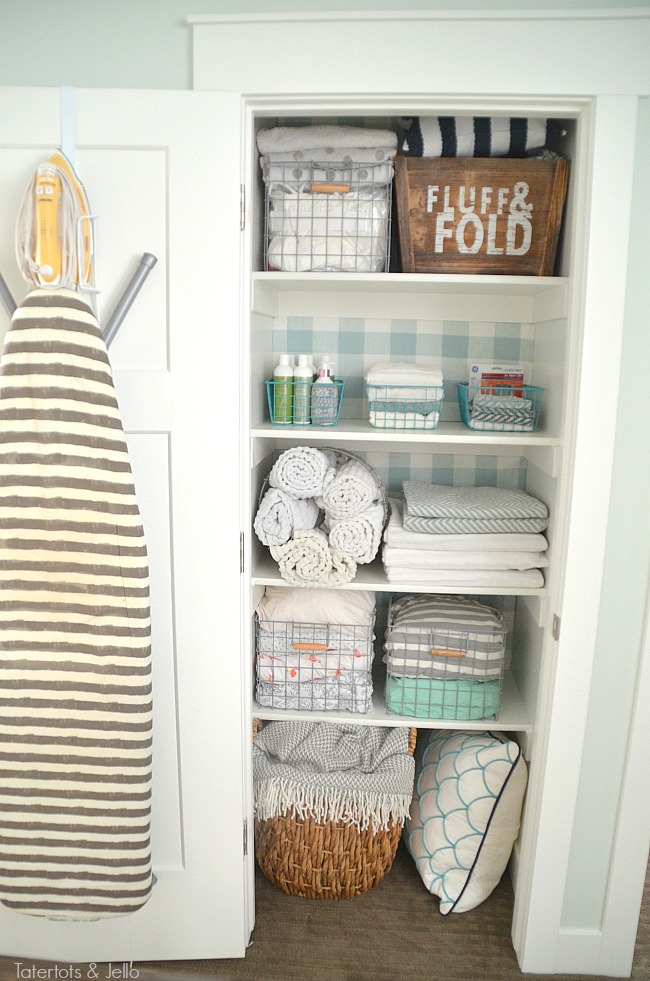 Make Over Your Closets With Fabric Wallpaper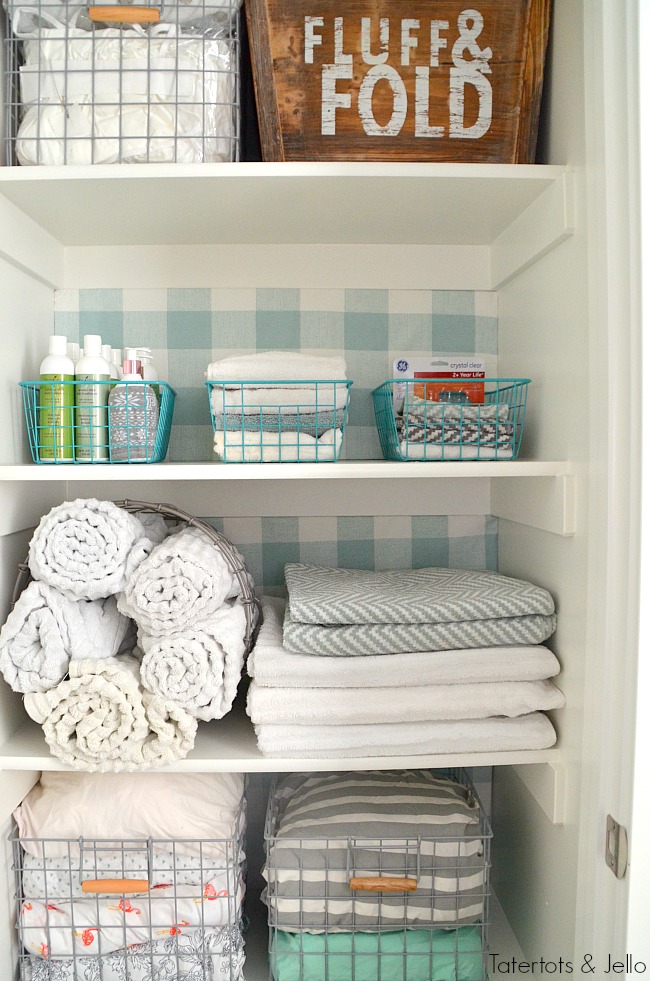 Make Over Your Closet With Fabric
So I thought – the color of the fabric I used for my closets is exactly the right shade as my family room couch. Why not make some easy 10-minute pillow covers?? It really was a no-brainer.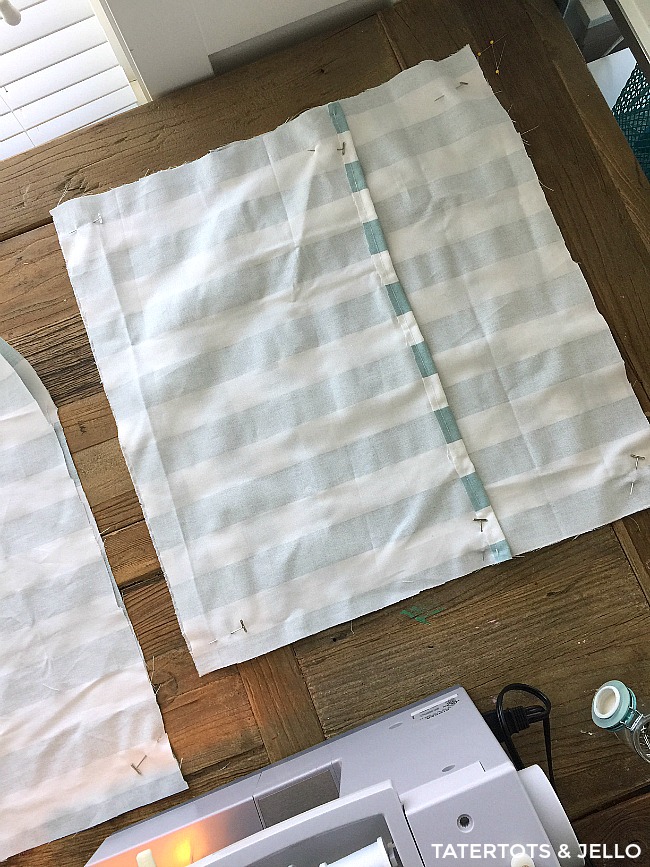 Make 10-minute Spring pillow covers
You can get more information on how to make a pocket pillow cover at this post. But basically all you do is measure out the size of the insert; my inserts were 20-inches square. Then I added an inch all the way around for seam allowance. For the envelop backs you just measure the same as the front and add 6 inches on to the width so there is an overlap in the back which holds the pillow inside the pillow cover. Then sew a seam along the length of the two envelope pieces. You face the fabric inside, so the right side of the fabric faces each other. Pin it in place and sew along the outside of the pillow cover. Then pop the pillow cover inside out, which is really the right side. And put your insert inside.
The fabric I used is Anderson Check Snowy Fabric.
The other fabric is Anderson Canopy Snowy Fabric
I used the two coordinating prints – one with buffalo checks and the other striped.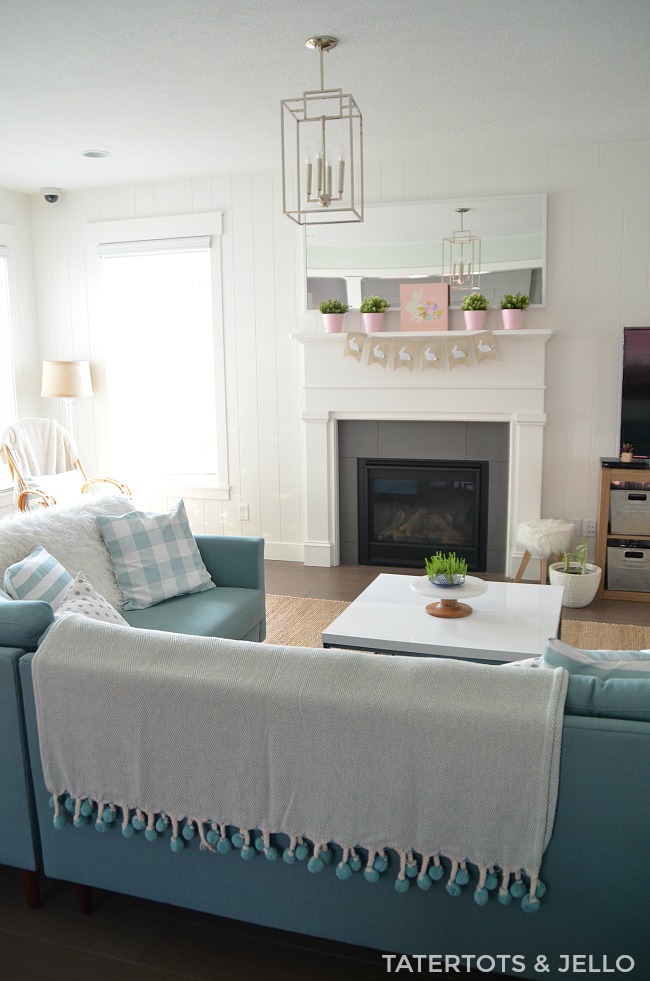 Make 10-minute Spring pillow covers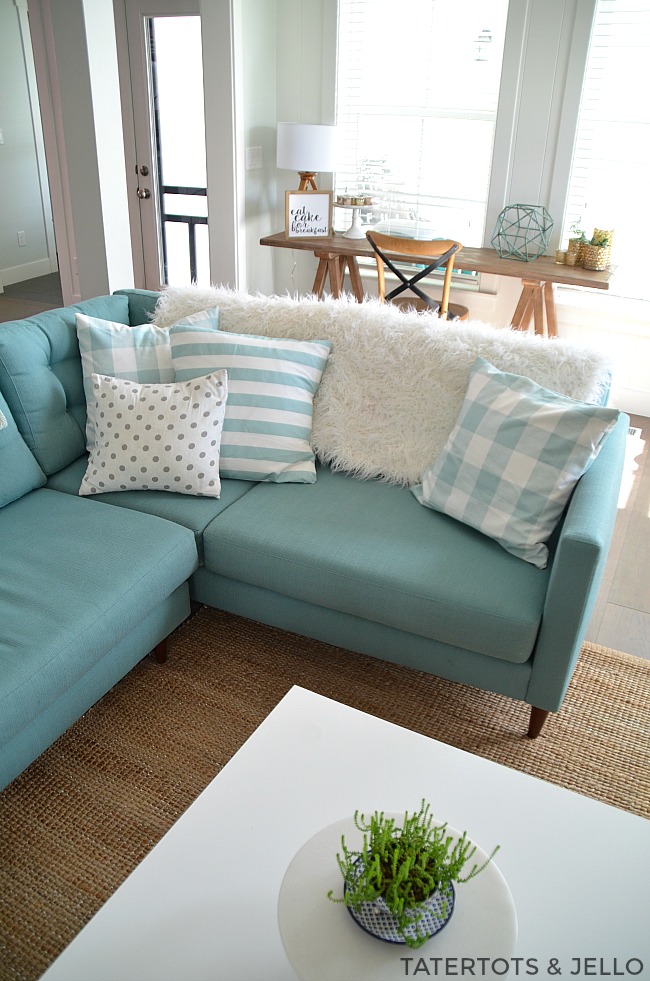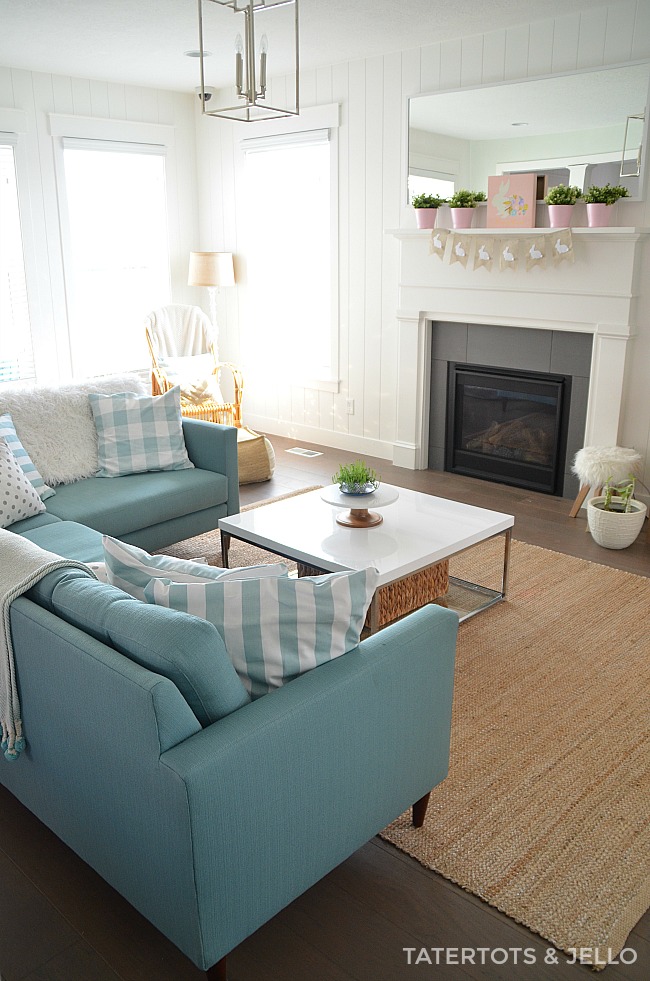 I love the clean and simple look it gives my family room for SPRING!!
Be sure to check out fabric.com – it is such a great resource for quality, on-trend fabric at amazing prices. PLUS it comes right to your door.
Be sure to check out fabric.com for thousands of beautiful fabrics.
What could be better than that??
What projects are YOU working on for Spring??
Let us know in the comments!!
Have a Beautiful Day!
xoxo

This project was sponsored by fabric.com. I only partner with brands I love. All opinions are mine