Hello, TT&J readers! It's Amy from Positively Splendid, my cozy little corner of the blogging realm where I share all about my passion for creativity in just about every form imaginable: sewing, crafting, home decorating, cooking and more.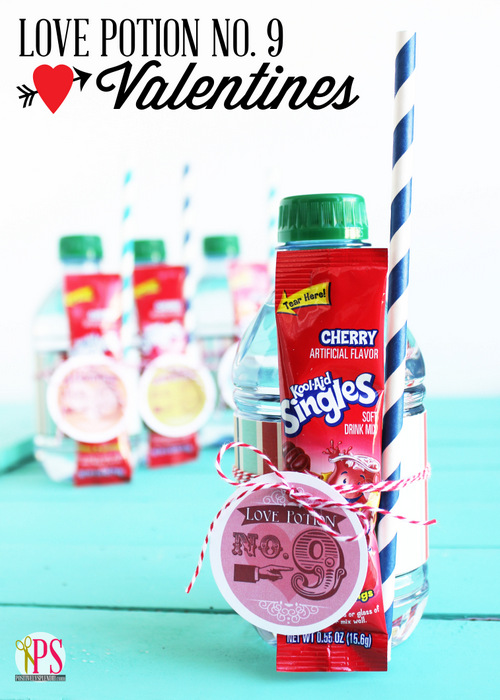 I couldn't be more delighted to be here today at Jen's place to share a fun Valentine's Day idea that is perfect not only for entertaining, but also for kiddos to hand out to their friends at school. My Love Potion Valentines include everything needed to make a yummy serving of ruby-red love potion: bottled water, a single serving of cherry Kool-Aid, and a fun paper straw to drink it all down!
These treats are a breeze to put together, and especially when you commission the help of little hands. I'm even providing the free printable tags to make the whole process even more of a snap! Let me show you how it's done.
For this project, you will need…
White cardstock
2-inch round punch
Hole punch
Patterned scrapbooking paper
Paper trimmer
Twine or ribbon
Glue dots
Bottled water
Single-serving red drink mix packets (I used Cherry Kool-Aid Singles)
Paper straws
To begin, download and print the labels onto the white cardstock. Punch each label out with your 2-inch round punch, and then punch a small hole in the top of each tag. Set the tags aside for now.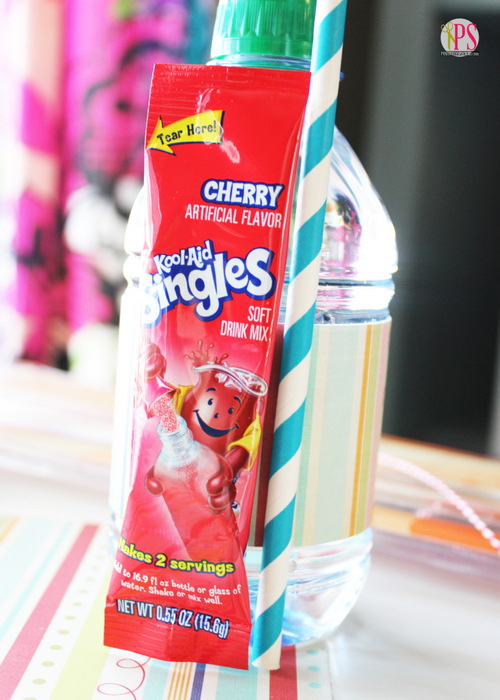 Trim a piece of scrapbooking paper for each bottle that is wide enough to cover the entire label on the water bottle. (For my 12-ounce bottles of Dasani, 9×2″ strips were just the right size.) Adhere the strips to the bottles using glue dots.
Affix a drink mix packet and a paper straw to each bottle using glue dots…
…before wrapping a piece of twine or ribbon a few times around the centers of the bottles. Slip one of the prepared tags onto the twine on each bottle before tying the twine in a bow.
You are finished!
In no time at all you can have a classroom's worth of these made. Children (and adults, too!) are sure to love mixing up their very own love potion!
These tags would also be perfect for attaching to your favorite package of soda – one on each bottle of a 6-pack!
If you're on the lookout for even more fun Valentine's Day ideas, I invite you to venture over to check out my Valentine's Day gallery, which is brimming with plenty of ideas to kick-start your creativity!
While you're there, be sure to check out my Pencil Arrow Valentines…
And my Printable Valentine Bookmarks!
Thanks so much to Jen for having me over today! I'll see y'all again here at TT&J soon, but in the meantime, I hope you'll stop by Positively Splendid to say hello!
I am super excited to have Amy fromPositively Splendid as one of my monthly contributors.
She is one of my blog crushes. And Amy is one of the nicest people ever.
You will love ALL of her ideas.
Here are a couple more: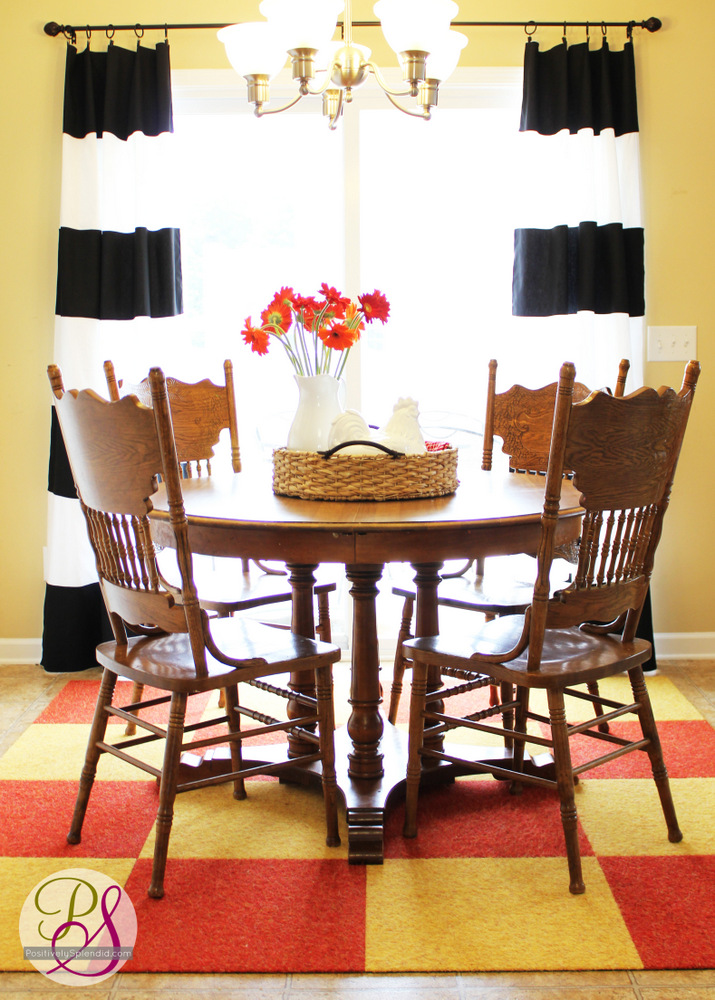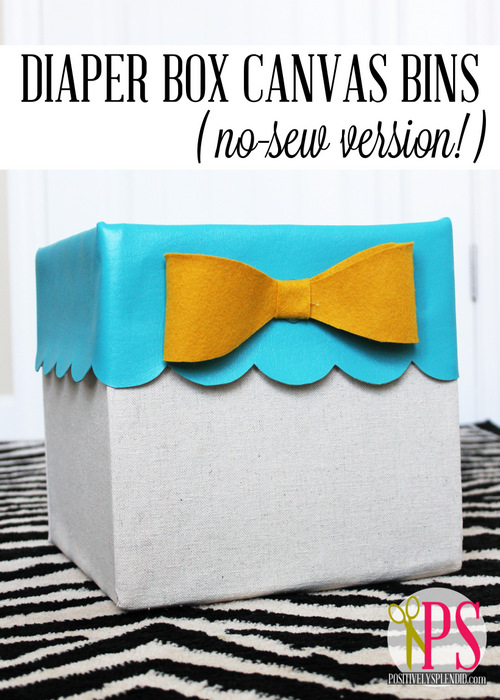 Be sure to head over to Positively Splendid and follow along with Amy –
you will be SO glad you did!!
Have a Creative Day!!
xox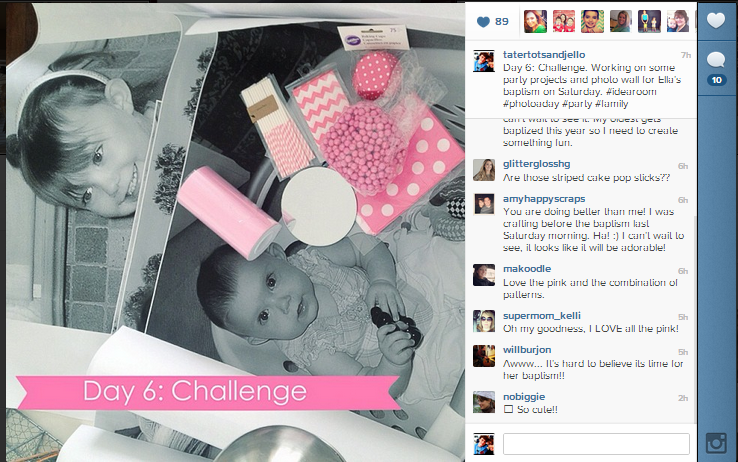 PS — What are YOU up to today??
I am working on a Ella's Baptism party with a GIANT photo wall and some FUN party ideas.
I can't wait to show you more!!
And — tomorrow I am sharing 5 more Valentine printables. SO fun!!