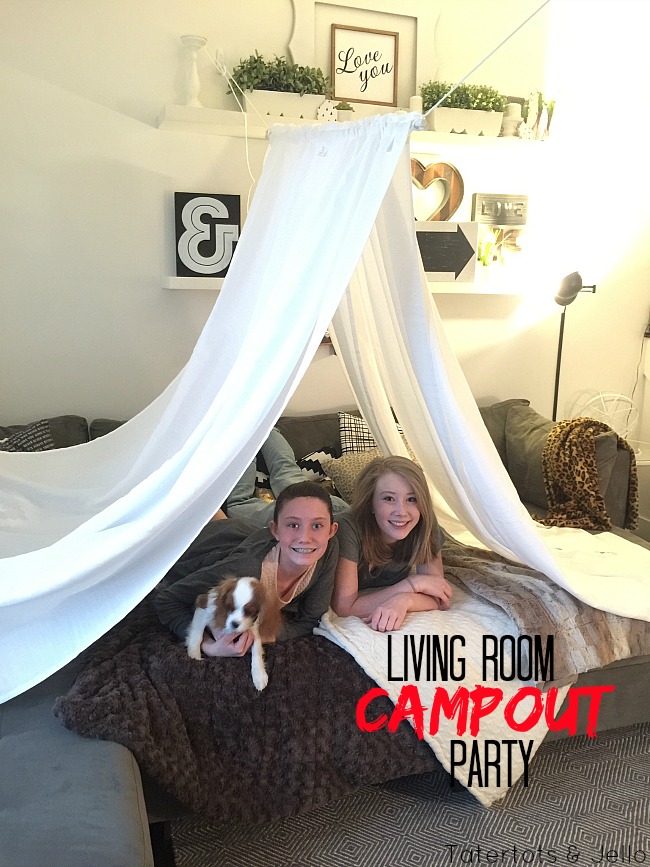 One of our favorite things to do at the 1905 Cottage is movie night. So when Sony Pictures Home Entertainment sent us an advance copy of the Open Season: Scared Silly video, we thought it would be fun to take our movie night up a notch and make it into a Living Room Campout Party! The kids loved the thought of creating a tent over the couch and creating campout-themed food! Living Room Campout Party.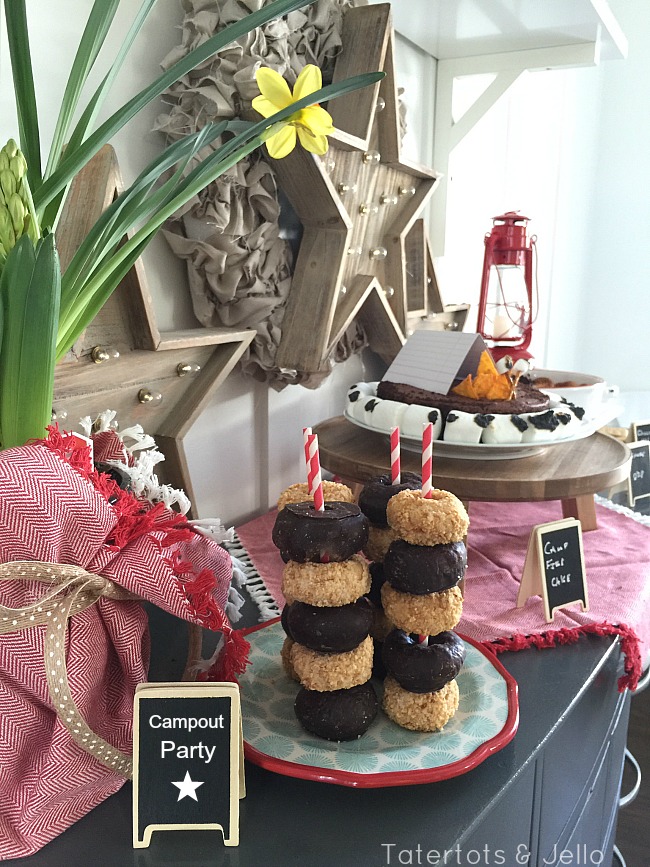 We came up with some delicious food that went along with our campout movie party, including a campfire cake with a little tent on top, donut skewers, pigs-in-a-blanket, hot s'more dip and caramel apples. Yum!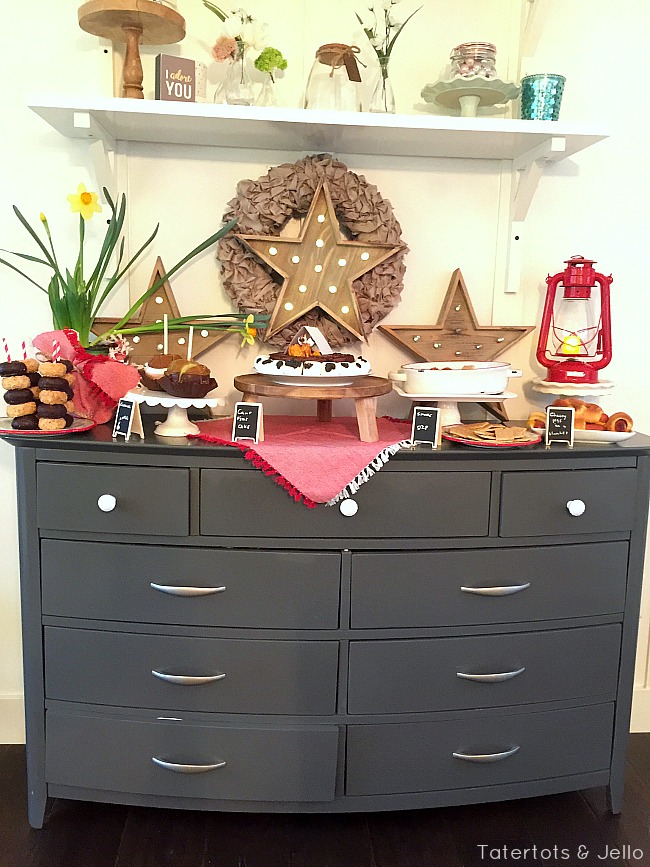 Then we sat in our comfy "tent" and watched the Open Season: Scared Silly movie.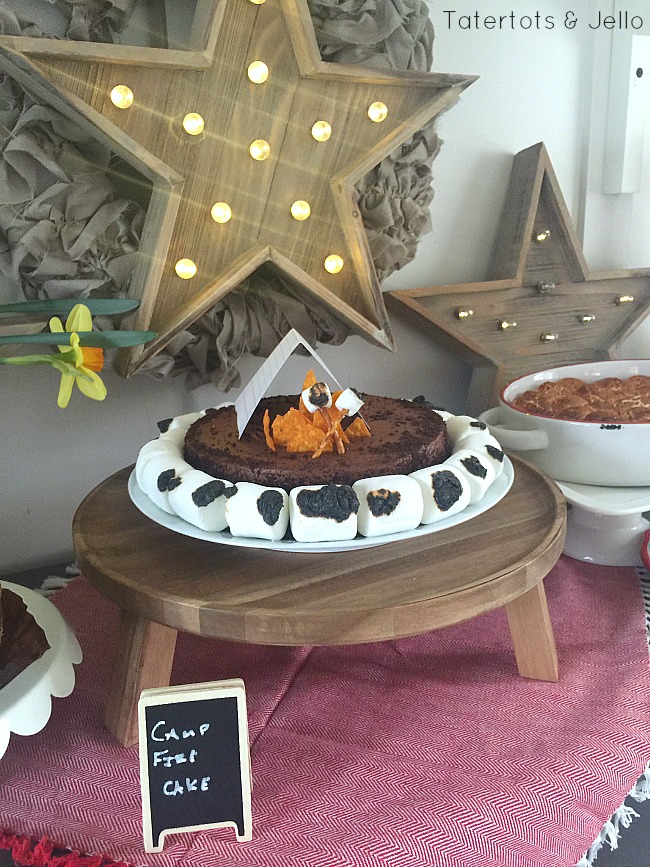 In celebration of Open Season's 10th Anniversary, Sony Pictures Animation presents the all-new animated movie, OPEN SEASON: SCARED SILLY, now available on Blu-ray™ Combo Pack and DVD.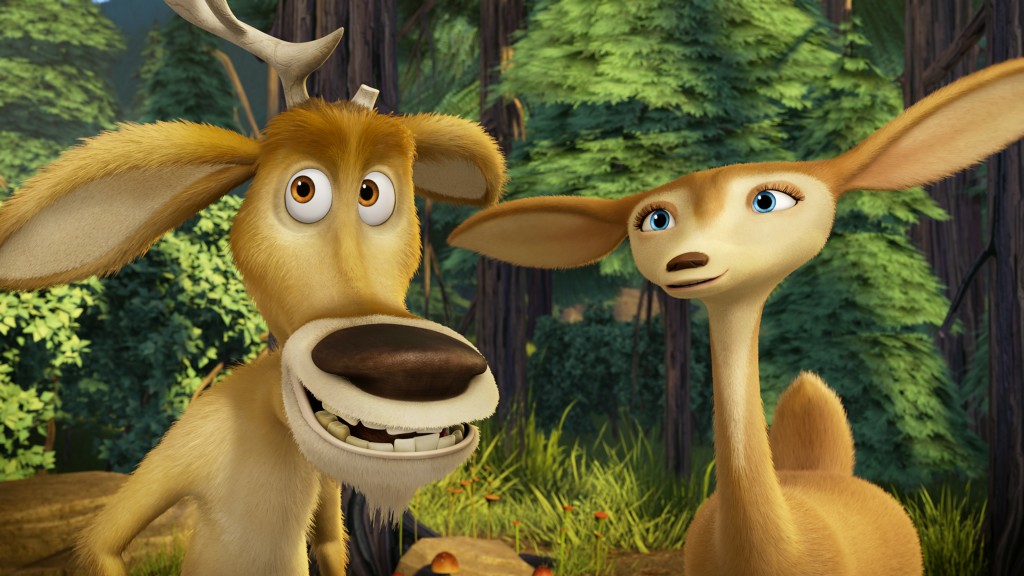 Elliot, Boog and all your favorite woodland creatures are back in a brand new, comedy adventure, OPEN SEASON: SCARED SILLY. When a case of mistaken identity leads both humans and animals to believe there is a monstrous werewolf on the prowl in Timberline National Forest, former hunter Shaw seizes on the opportunity to re-open open season. With Shaw on the loose and all the animals at risk, it's now up to Boog, Elliot, and Mr. Weenie to face their fears, track down the elusive werewolf, and get open season closed permanently.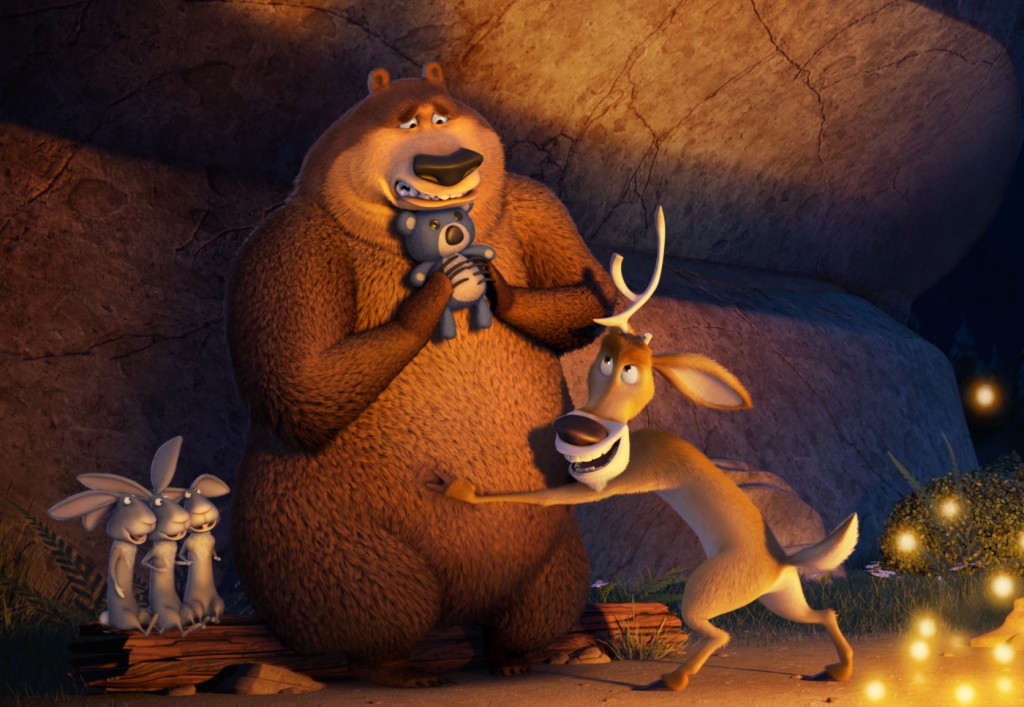 The Blu-ray™ and DVD releases will be packed with bonus materials including all-new featurettes, bloopers, a director's commentary track, and an Inside Sony Pictures Animation profile of director David Feiss.
The kids loved watching it! Ella loved Mr. Weenie the most because he always wants food. She liked the friendship between the animals and I loved that message.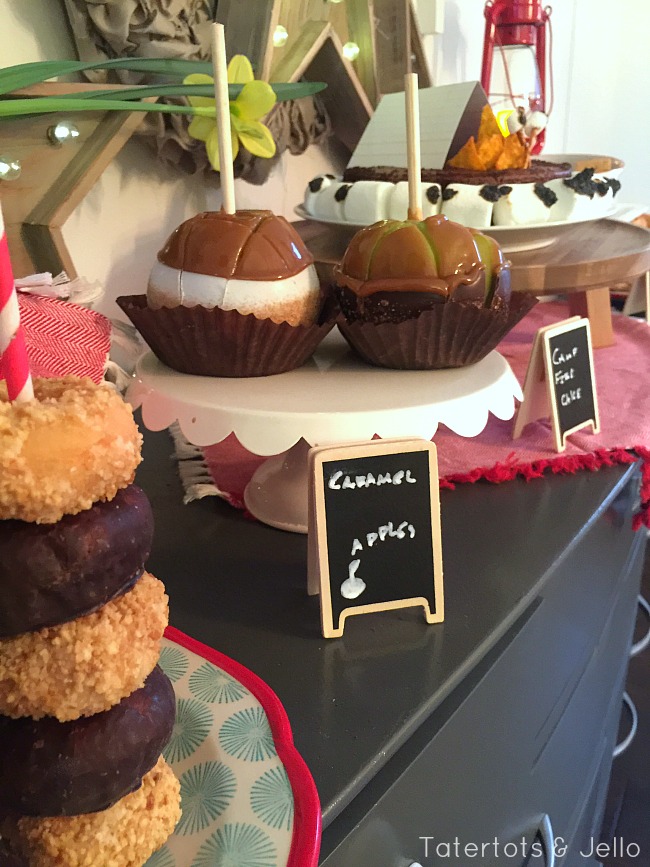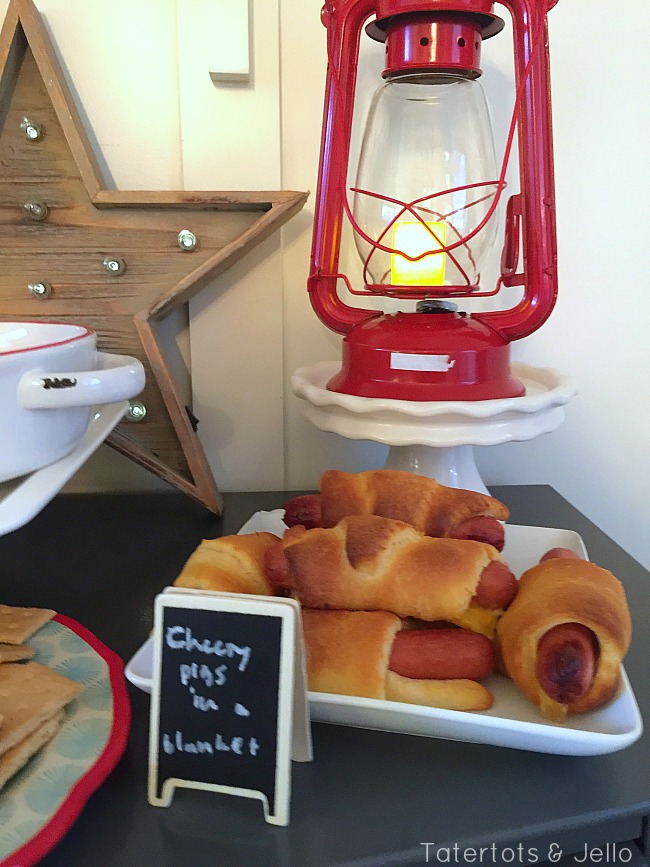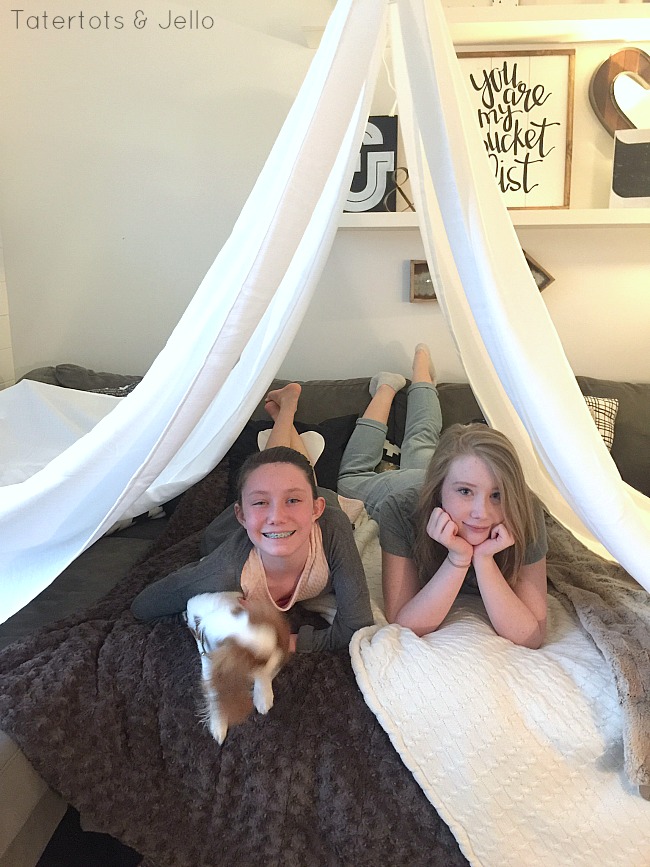 We loved "camping out" in our living room, watching the movie and eating the yummy campout treats!
You can purchase OPEN SEASON: SCARED SILLY on Amazon and Walmart.com
Does YOUR family enjoy movie time?
What do you do to enjoy it?
Have a HAPPY day!
xoxo

This post is sponsored by Open Season:Scared Silly. However all ideas are mine.