This post is sponsored by Nickelodeon
How to make felt flower hair clips. Kids will love making these felt flowers. They are a great kids craft or party craft idea!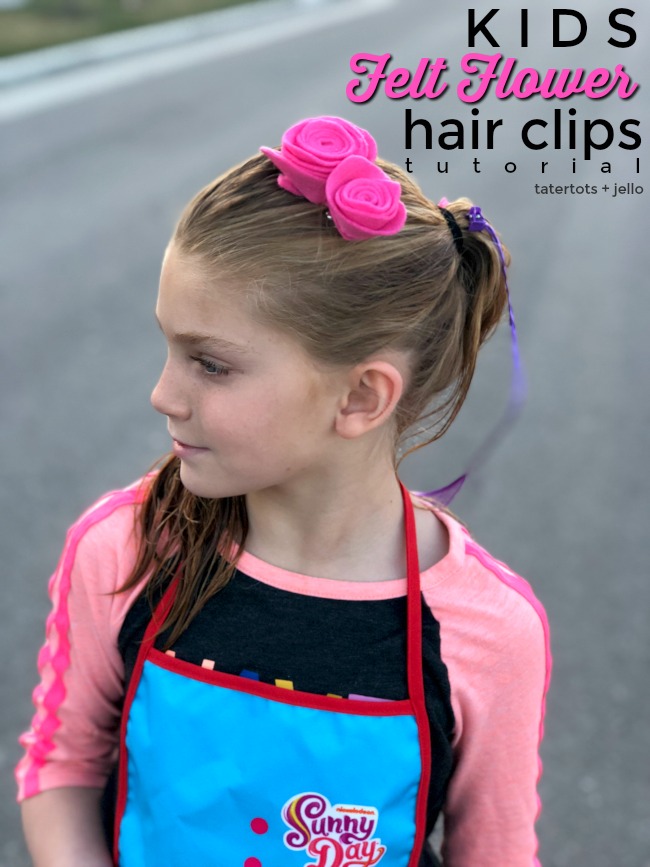 Kids Felt Flowers Hair Clips
One of favorite shows right now is Sunny Day. Have you seen it? It's a super cute and upbeat animated series on Nickelodeon. The main character Sunny is 10-years old, which is the same age as my step-daughter. Sunny is a master hairstylist and salon owner. With her friends Rox and Blair Sunny saves the day, all the while being fabulous — one hair style at a time LOL! I love that her character is so strong and positive. She is a strong girl character who owns her own business and solves problems while supporting her friends. One of the main phrases from the show is "Keep Smiling, Keep Styling" and "Have a Sunny Day!". SO cute! Watch Sunny Day Weekdays on Nickelodeon!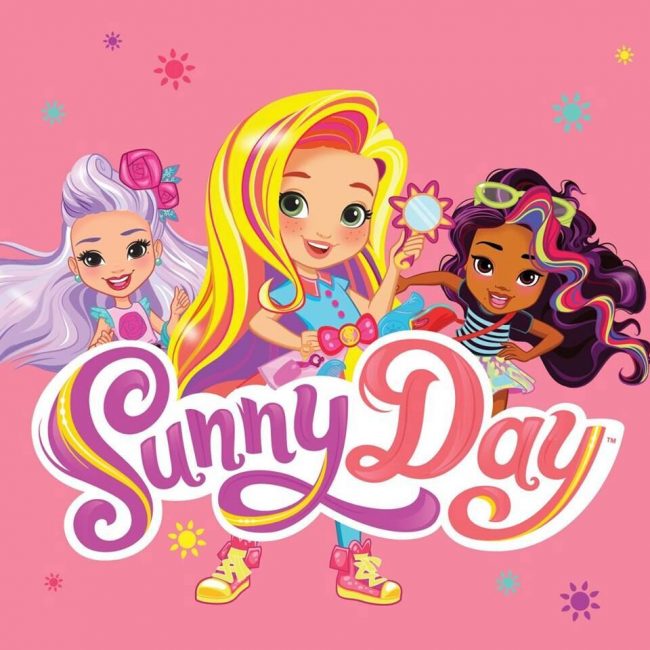 So when Nickelodeon reached out to see if I liked the show and would come up with a fun kids craft based on the show, we were excited to brainstorm. We love Sunny's BFF Blair – she is such a sweet character. Her lavender hair is so pretty and she always sports rose hair clips. We thought it might be fun to try to make Blair's Rose Hair Clips. Kids Felt Flowers Hair Clips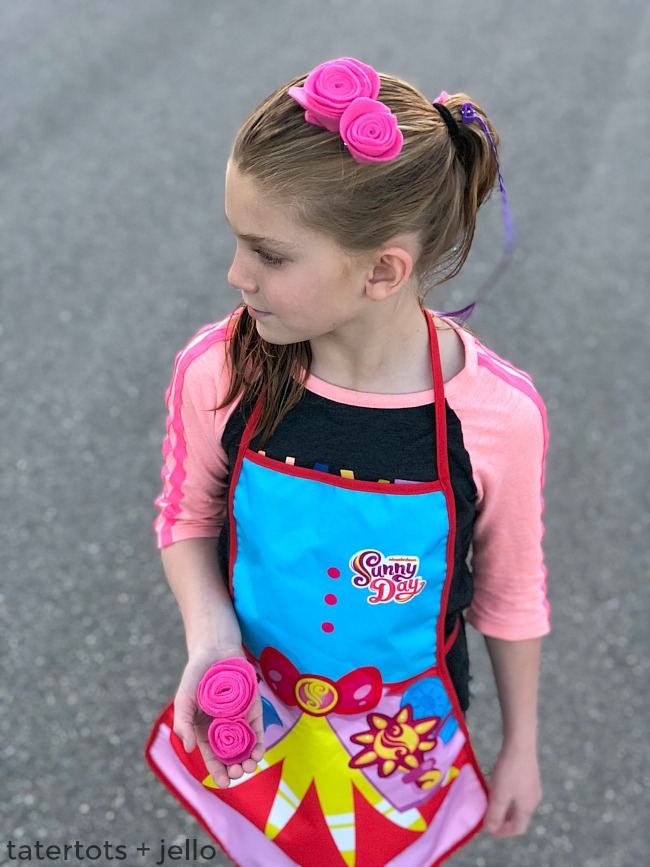 Kids Felt Flower Hair Clips Tutorial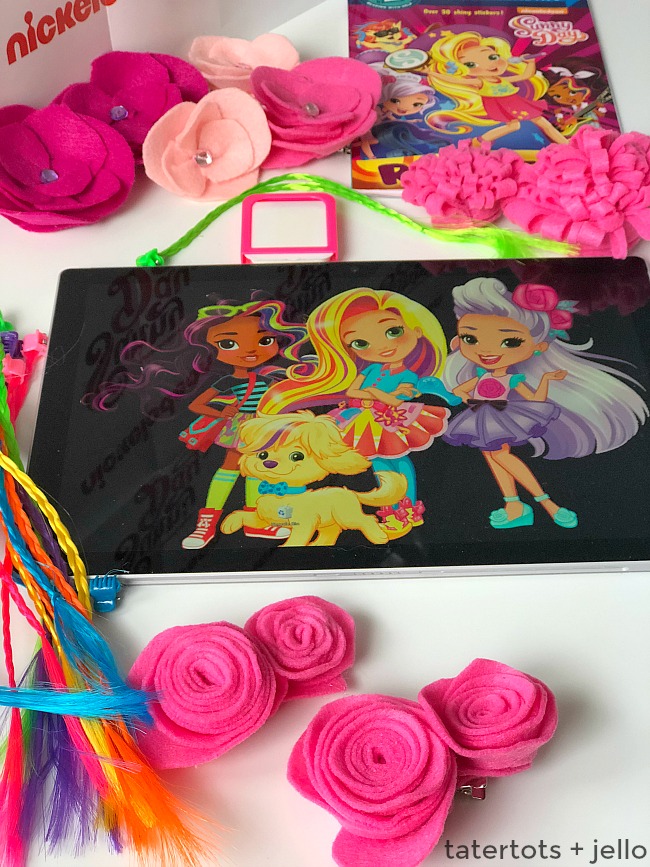 Kids Felt Flowers Hair Clips
Supplies:
Felt sheets (you can find them at your craft store)
Hot glue and glue gun
Hair Clips (also found at the craft store)

Directions:
Kids Felt Flowers Hair Clips
1.Cut felt sheet in half.
You can use half of the sheet to make one rose and half of the other to make the smaller rose.
2. Cut both squares into a circle.
You will be left with a quarter of the felt sheet which you can use to make another rose or cut up for the backing of the hair clips.
3. Cut the circle in a spiral until you get to the center and then make a circle at the bottom.
4. Roll the felt up from the outside in.
When you get to the circle in the center, lay the rolled up felt on top of the circle and hot glue it so that the circle felt is at the bottom holding the flower in place.
5. Once you have done this for the big and small flower, hot glue both onto a rectangular strip of felt.
6. Then hot glue a clip onto the bottom of the flowers.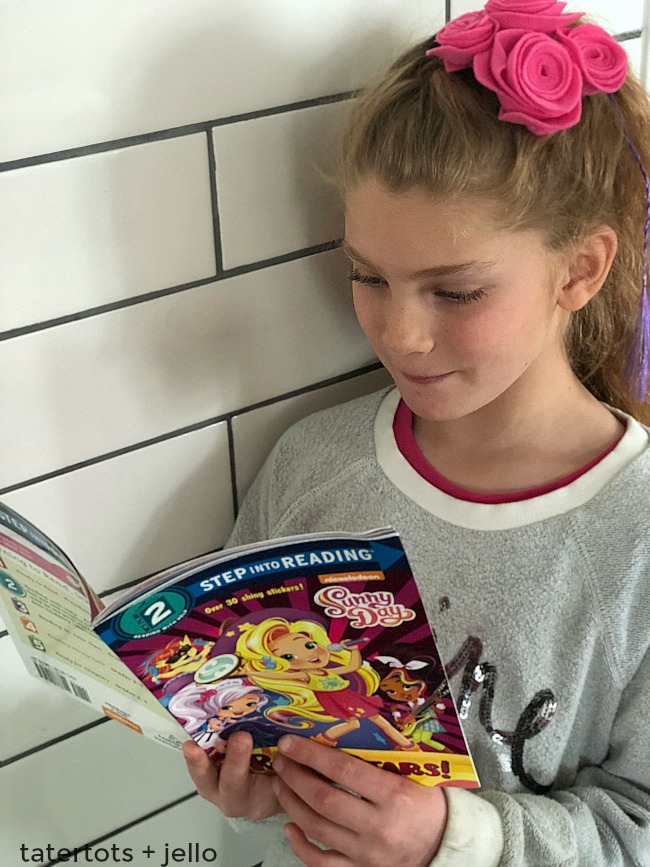 Then just enjoy your clips! This is a fun kids craft to do with friends. Or a great party craft too! Throw a Sunny Day party — have a nail polish station, make felt flower clips and have a hair station then watch some of the show. Your kids will love it!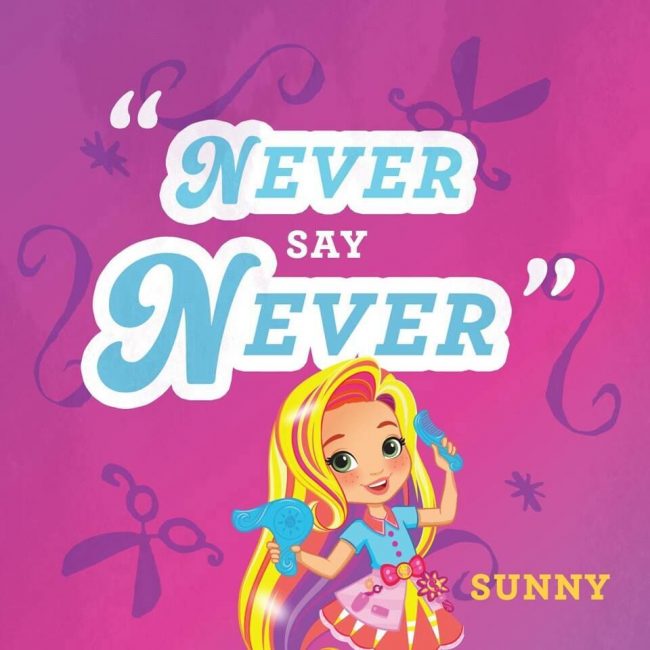 And there are some AWESOME hair inspiration on the NickJr. Sunny Day site! You can find the them on the Style Files on Nickjr.com/sunny-day! And be sure to check out Sunny Day content and episodes at nickjr.com/sunny-day! Kids Felt Flowers Hair Clips

Thanks to Nickjr for inspiring us to spend an afternoon crafting and watching Sunny Day!
You can catch up with NickJr:
Keep Smiling. Keep Styling!
xoxo