Win a CUSTOM set of 4 peg people painted by Goose Grease Shop with every detail to look just like YOUR family! It is will be a family heirloom that you will always treasure!
Giveaway – Win Your Own CUSTOM Peg Family from Goose Grease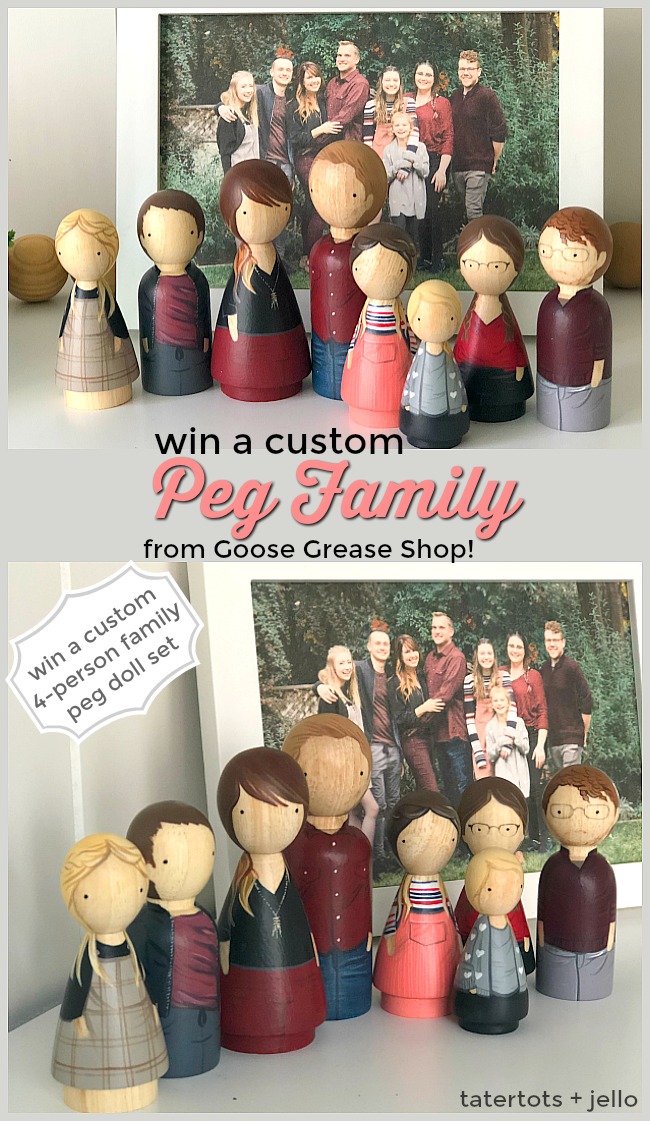 I featured some mom-based businesses and shops a few weeks ago with Brickyard Buffalo. It was so fun to share such talented people!! One of my favorite items I shared was my adorable peg family that Goose Grease sent me. I am in love with them haha! They took our family photo and recreated it with peg people. I think it is just adorable.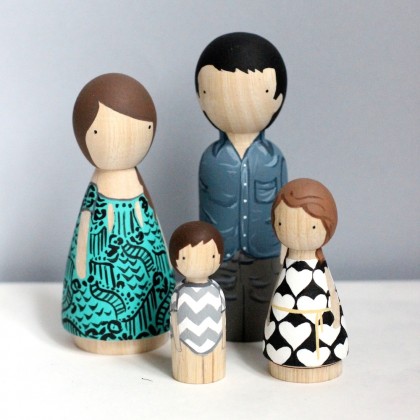 The thing that really blew me away was the level of DETAIL that Goose Grease puts into their peg people. They even painted my girls' french braids and the freckles we have.
Goose Grease is a family-run business in Brooklyn.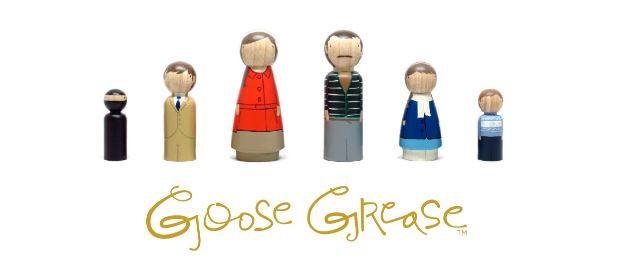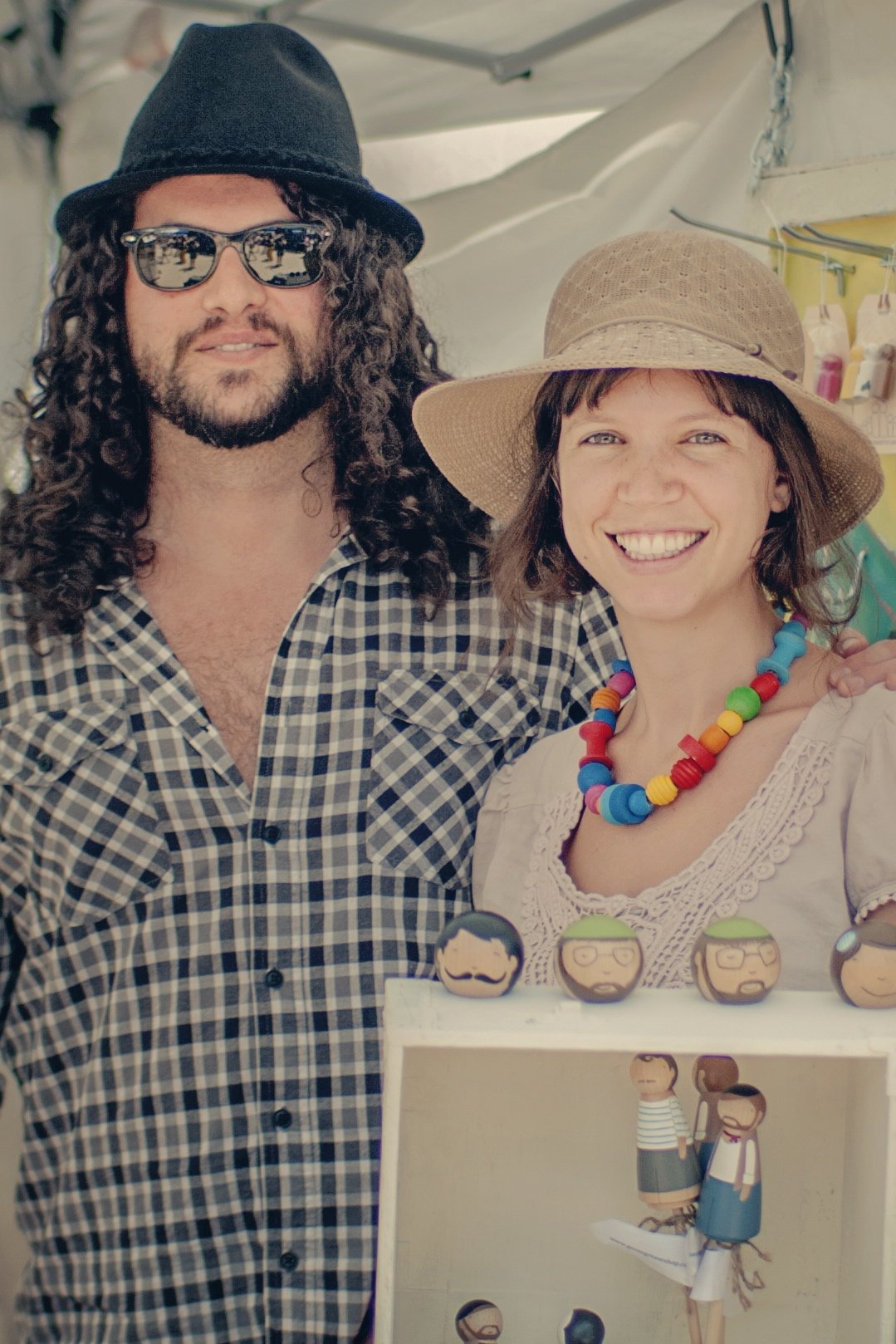 As a fair trade company, Goose Grease was born in 2011 and ever since has been expanding in unexpected directions. Soon after painting wooden dolls for children, Goose Grease branched out to produce THE ORIGINAL custom wedding cake toppers and custom painted families. Selling unpainted supplies just seemed to be the next logical step, putting together DIY supplies of all kinds. Goose Grease's Artistic Director is Anna Leigh Donado who, along with her husband Juan Carlos Donado, is committed to growing this purpose driven company. Goose Grease's vision has always been to provide the highest quality, most personalized service. We are happy to have established a fair trade relationship with a small carpenter in Bogotá, Colombia that makes our doll bodies. We use the help of local artisans, who we train and employ, to paint our standard designs. We hope to continue this tradition of seeking out wood-worked items from fair trade, artisanal, and sustainable sources.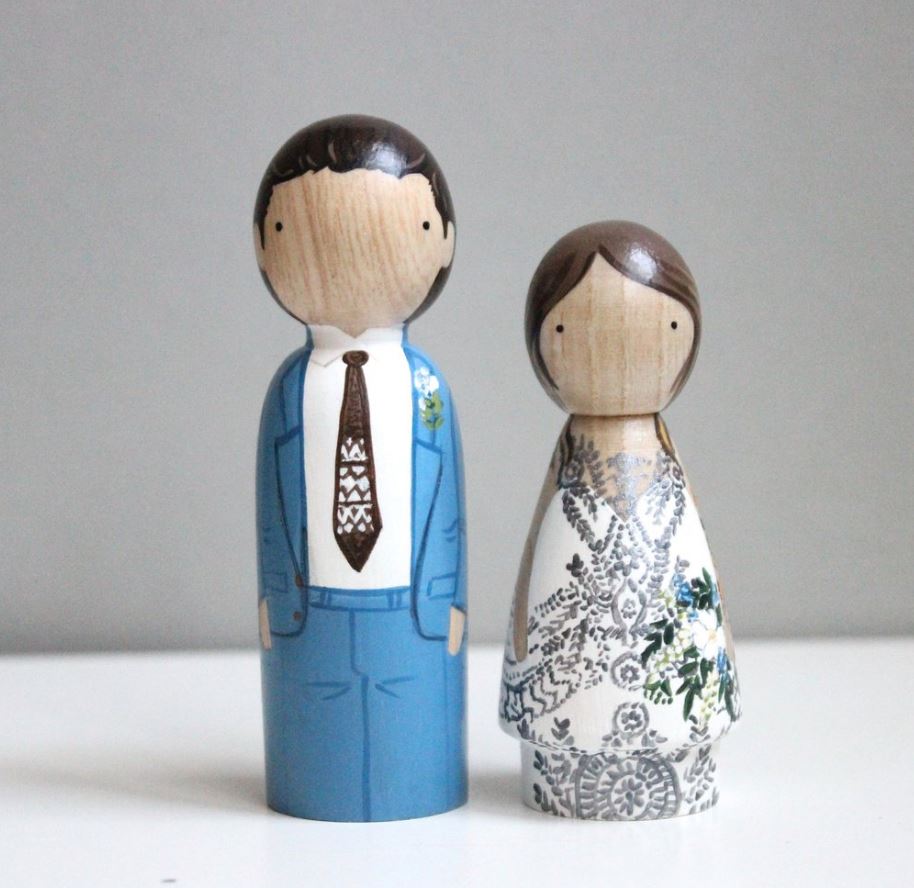 And wouldn't these be wonderful for gifts? What about as an anniversary gift for your parents?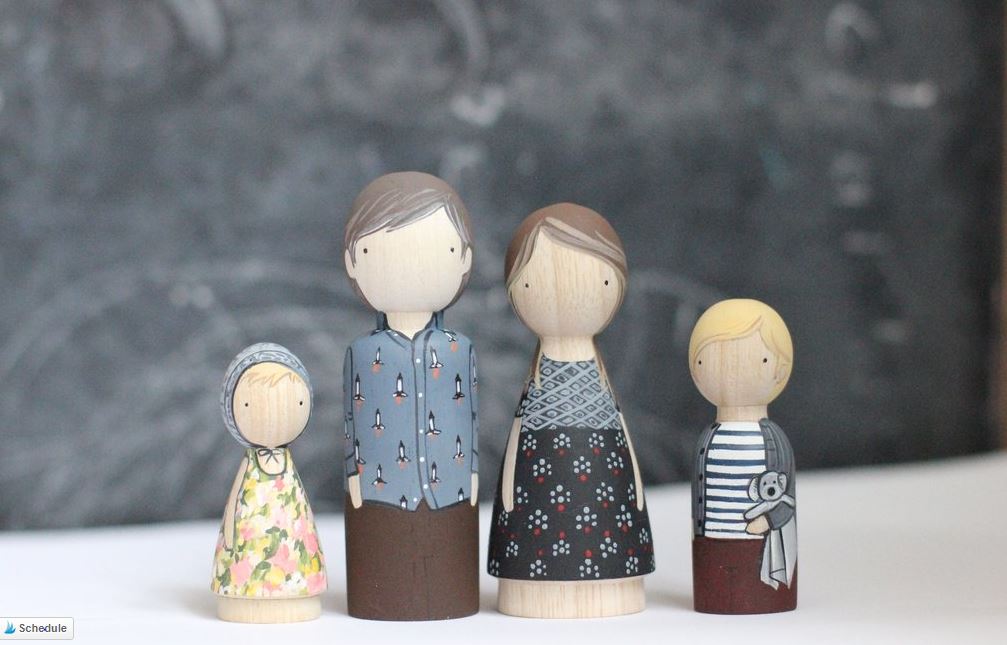 A gift for a favorite teacher?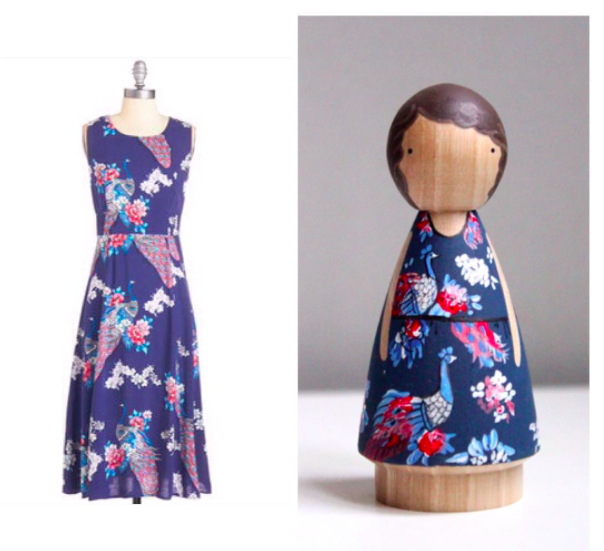 They make wedding cake toppers too. I love that!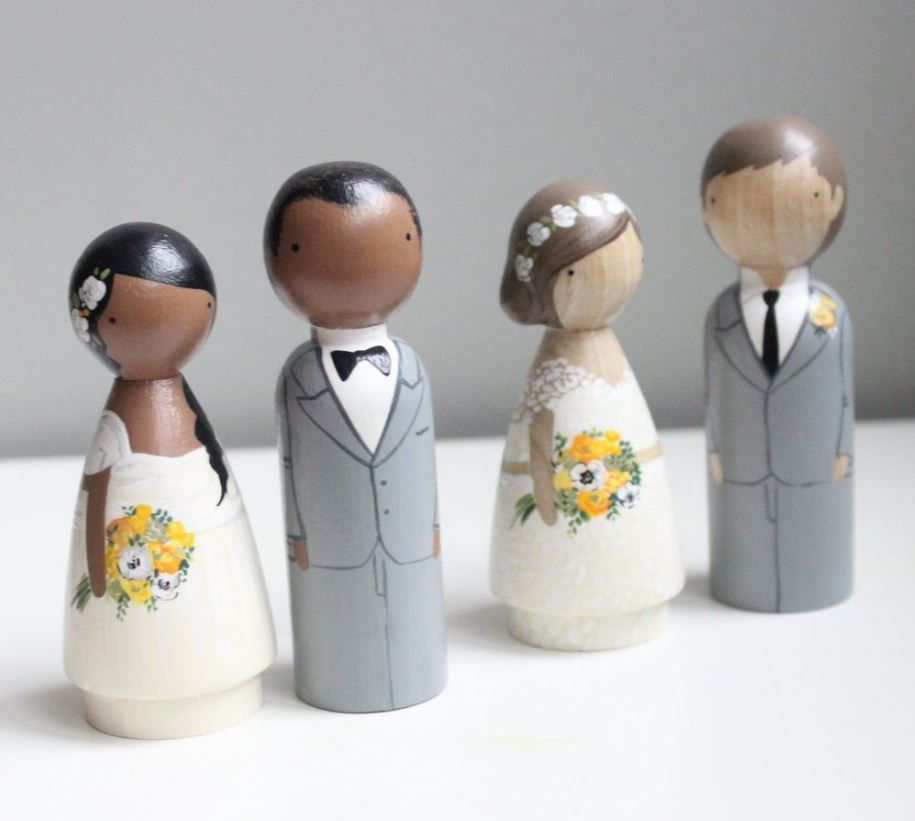 Giveaway — Win YOUR own CUSTOM peg family from Goose Grease!
They can even paint your FURRY friends!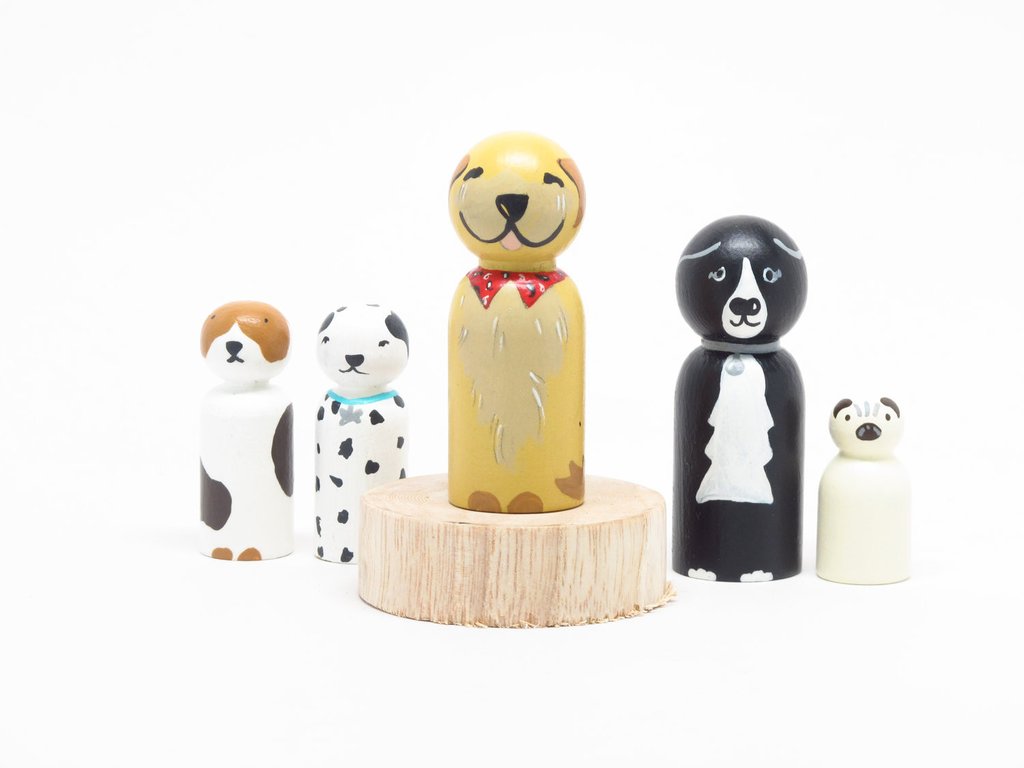 Here's how to enter to win a CUSTOM 4-peg person family for YOUR family!
Tag a friend who might want to win their own custom peg family on Instagram on this IG Giveaway Post. You can tag as many friends as you want – each tag is worth ONE entry.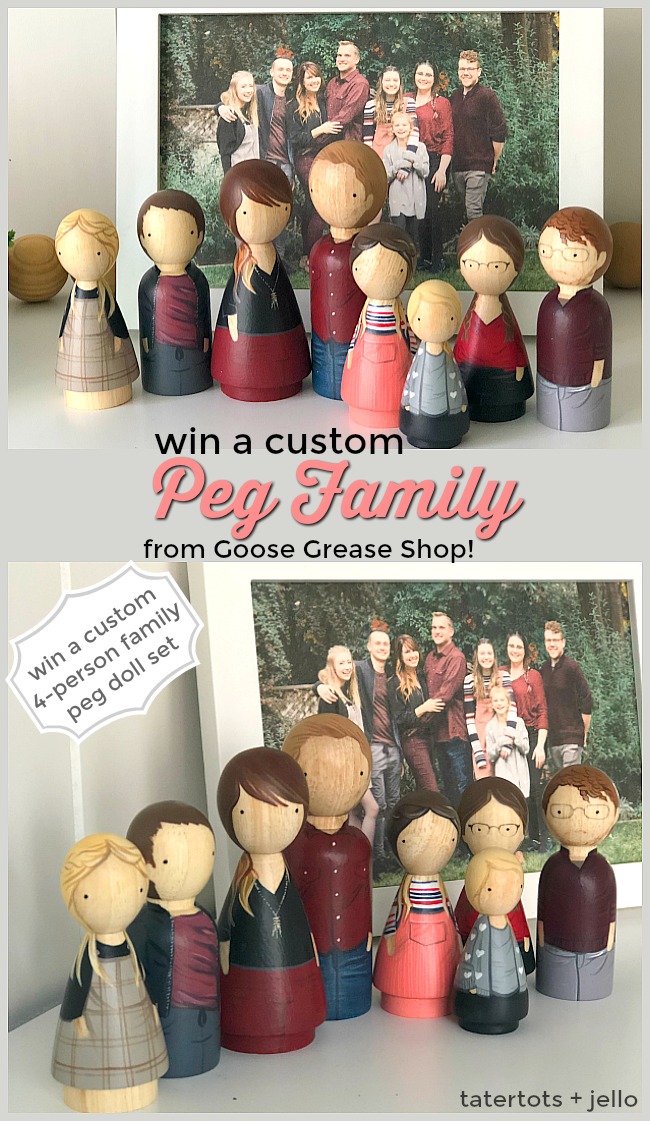 This giveaway is open to US residents. The giveaway will end at 12 am 4/20/2018. A winner will be emailed and announced on this post.
Have a beautiful Friday!
xoxo