Instagram-Ready #Hashtag Back to School Photo Prop Printables. Capture those first day of school memories with these fun hashtag free printable signs!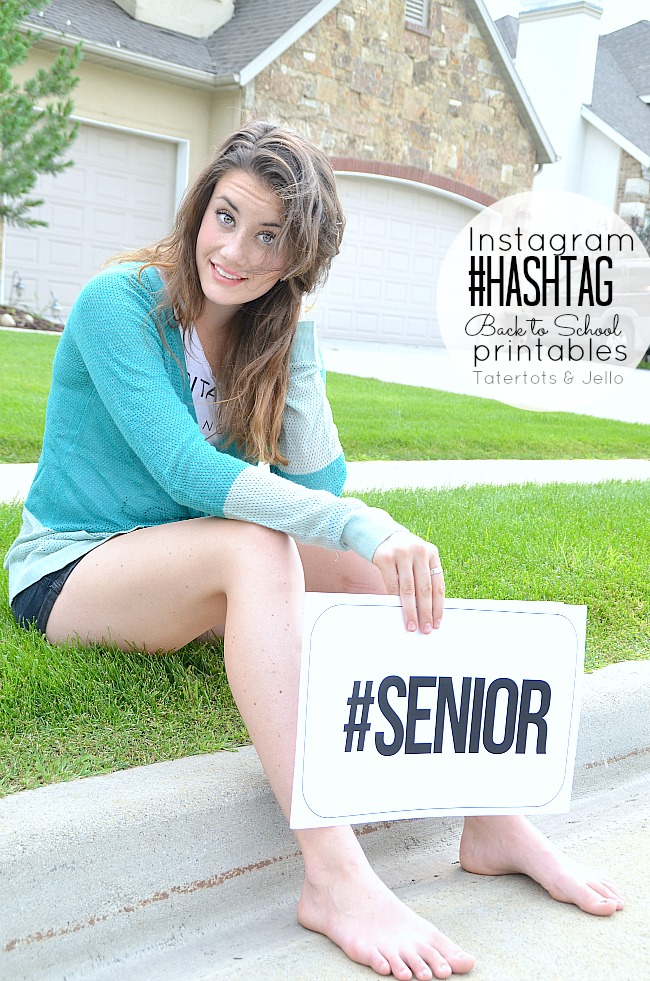 When do your kids go back to school??
My daughter goes back next week. She hasn't been at school for and a half. Probably like your kids too! So I really want to document this! This is a post I created a few years ago and I still print out the signs every year! It's such a fun and easy way to document the first day of school each year!
Back-to-School Signs for EVERY Grade!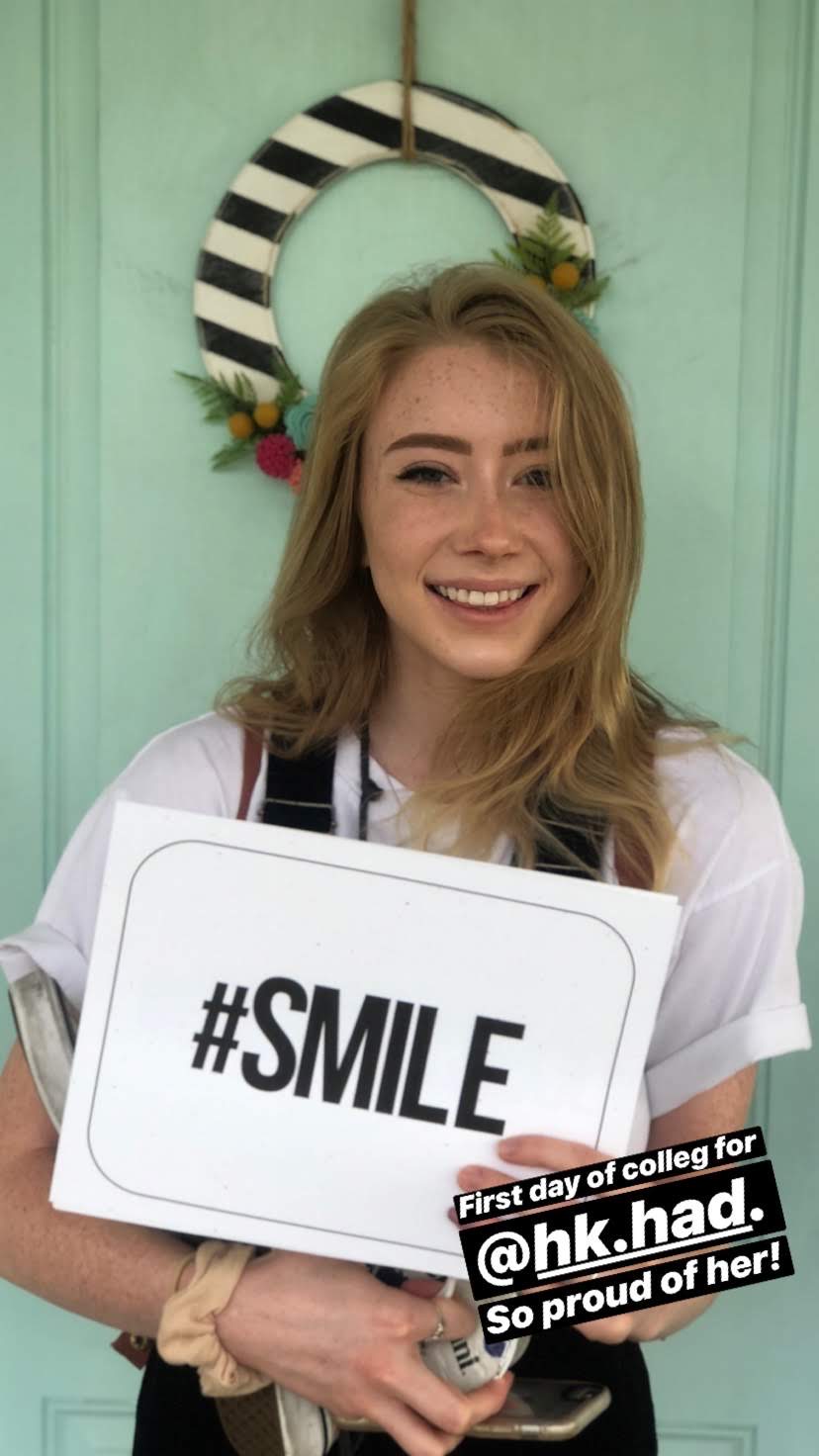 And I made some fun "Hashtag" Instagram Printables that I am excited to use to document their first day of school!! I made a bunch of them — from Preschool — all the way through Senior Year!
Back-to-School Signs for Littles Too!
And if you don't have kids in school yet we are some hastags you can use for little ones — like "SMILE" and "FALL".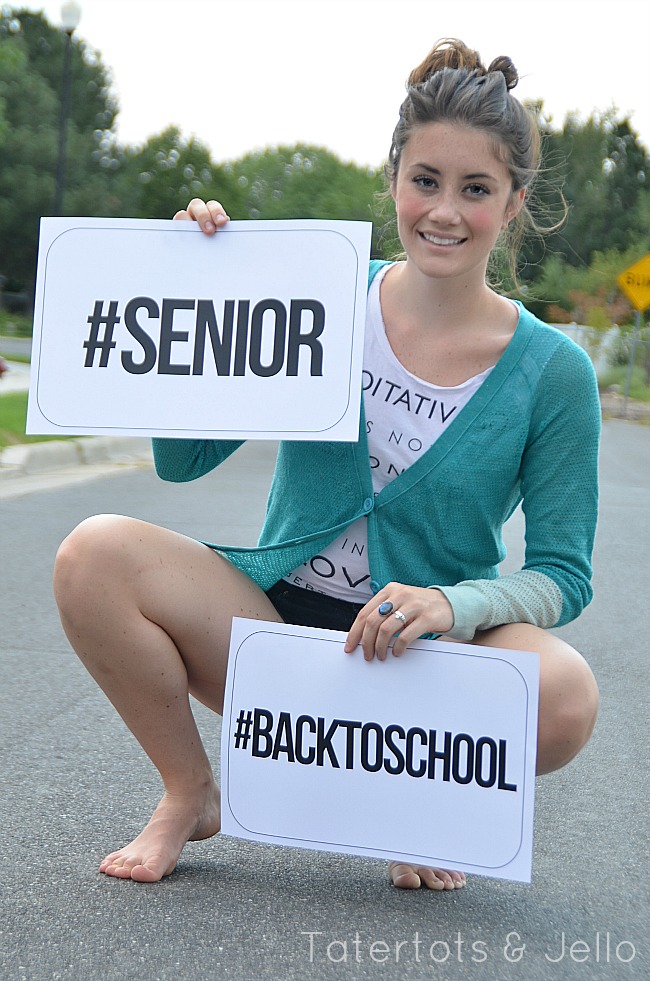 Share Back-to-School Signs on Instagram
So print these up and take some FUN Fall photos of your kids. Share the pictures of your kids on Instagram with the hashtags from the signs!
Are You on Instagram?
I wrote this post when Instagram was new but I think almost everyone is on there now! Leave your Instagram name in the comments and I would love to come over and see your ideas and photos!! My IG name is TatertotsandJello – let's connect!! Instagram is where I share the latest projects and behind-the-scenes and messy real moments!
Hashtags Work on TikTok Too!
Are you on TikTok? I jut started sharing content there too! You can also add hashtags to your videos too! Make some back-to-school videos and share them on that platform. Let's connect — I'm @tatertotandjello on TikTok! I would love to see your videos there!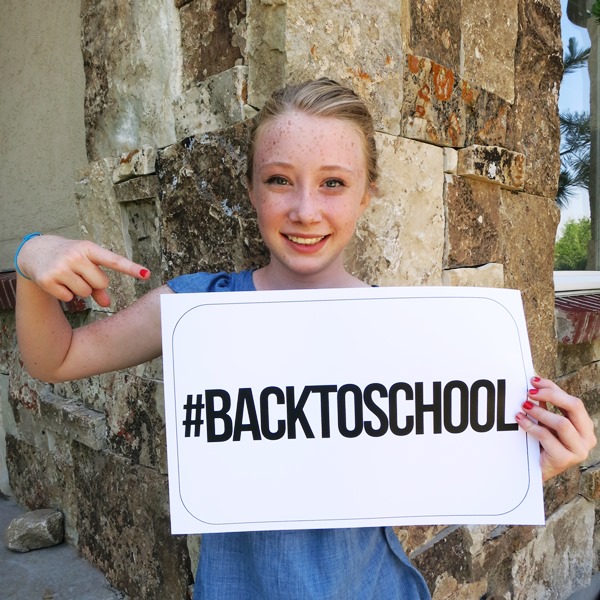 Two Sizes of Each Printable – Landscape and Portrait!
And here are the printables! I've made them in two sizes, both in "landscape" orientation: 11 x 8.5 and 17 x 11 inches. Just download and print the pages you want to use!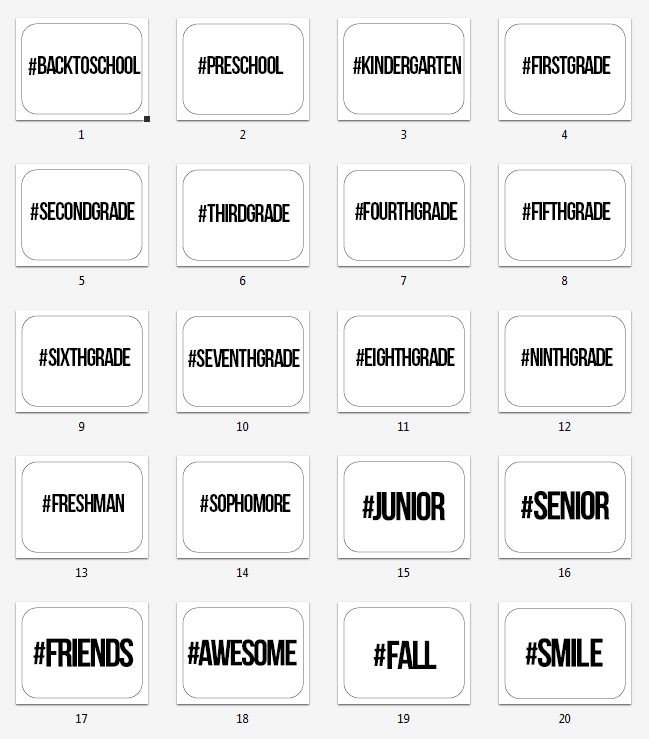 Print Hashtag Signs in Large Scale!
You can print these signs on your printer but you can also print them in large scale! I sent mine to FedEx Office (Kinko's) and had them printed on 17 x 11 cardstock.
Download Instagram-Ready #Hashtag Back-to-School Photo Prop Printables

Click here to download the 11 x 8.5 – inch versions (Right-click and choose "Save As")
Click here to download the 17 x 11 – inch versions (Right-click and choose "Save As")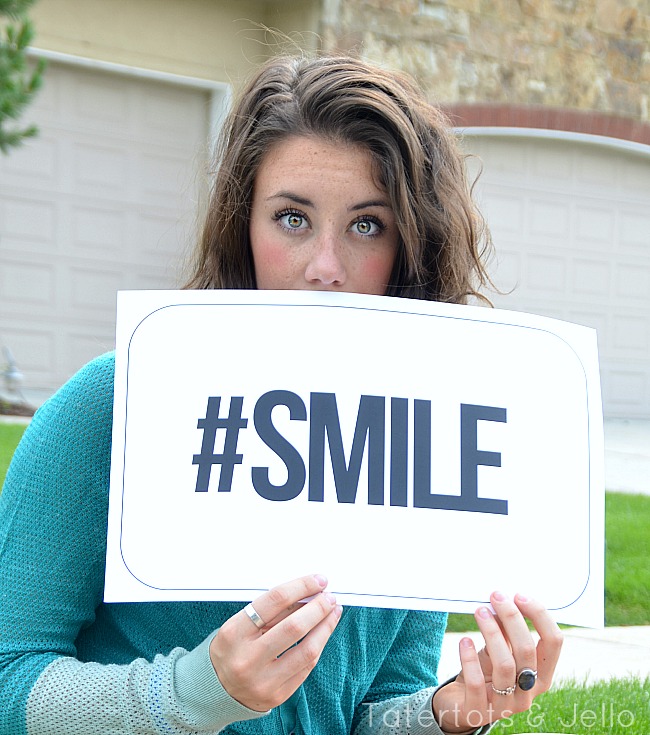 Share YOUR Back-to-School Pictures
Tag me on Instagram @tatertotsandjello and show me your back-to-school pictures with the #hashtag signs! I would love to share them!
More Back-to-School Ideas
Here are a few more ideas to make back-to-school memorable, especially this year!!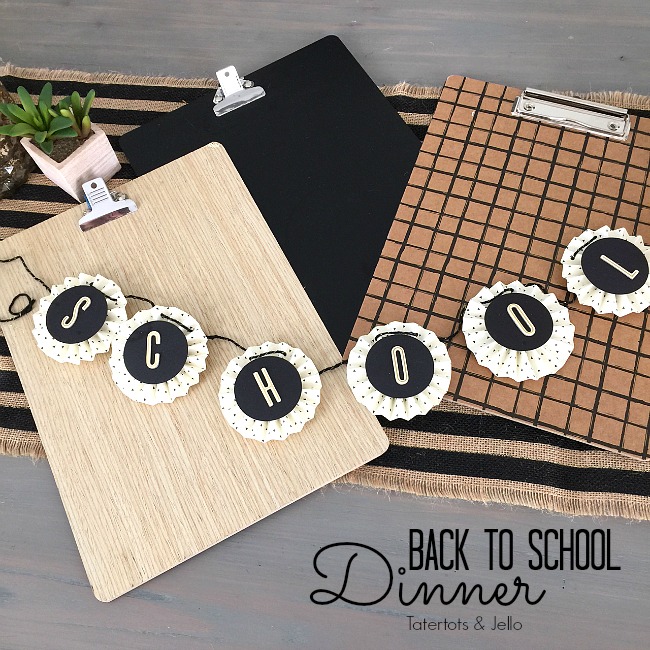 I always throw a back-to-school dinner the night before my kids go back. It doesn't have to be fancy or hard. Here are some simple ideas!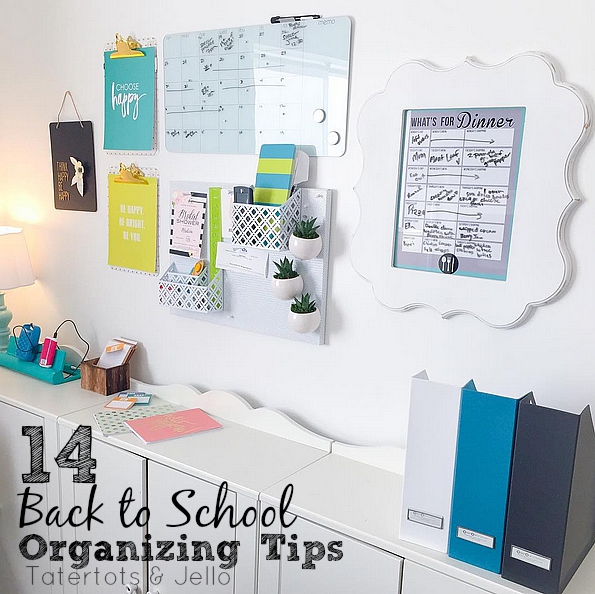 I've found that being organized and staying on top of everyone's schedules makes the whole school year go smoother. I compiled some easy ways to keep organized for the school year.
Have a great day! And let's make this school year amazing!