Easy 3-Ingredient Body Polish Scrub. Moisturize and exfoliate dry dull skin with this handmade body polish and free printable labels!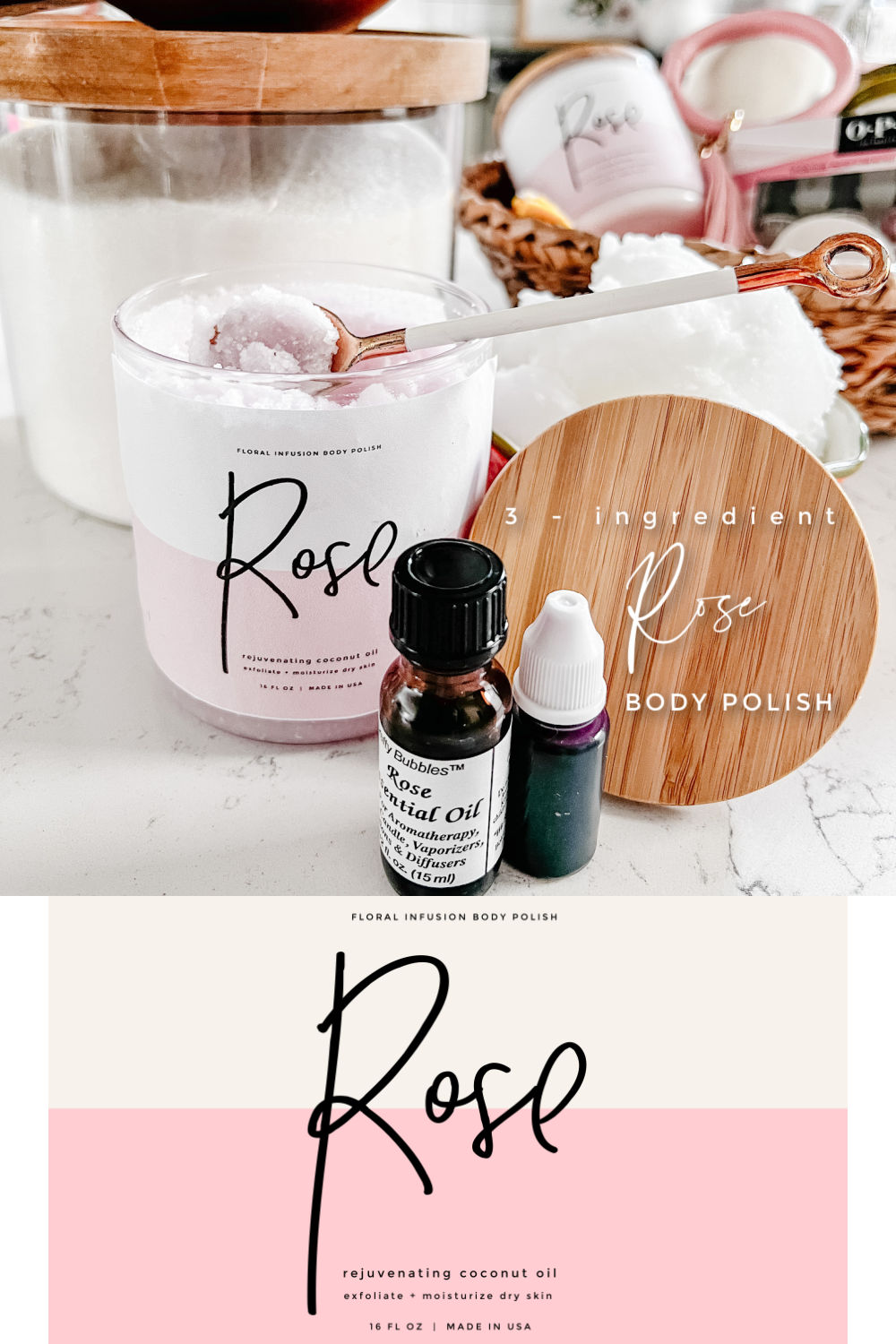 Easy 3-Ingredient Body Polish Scrub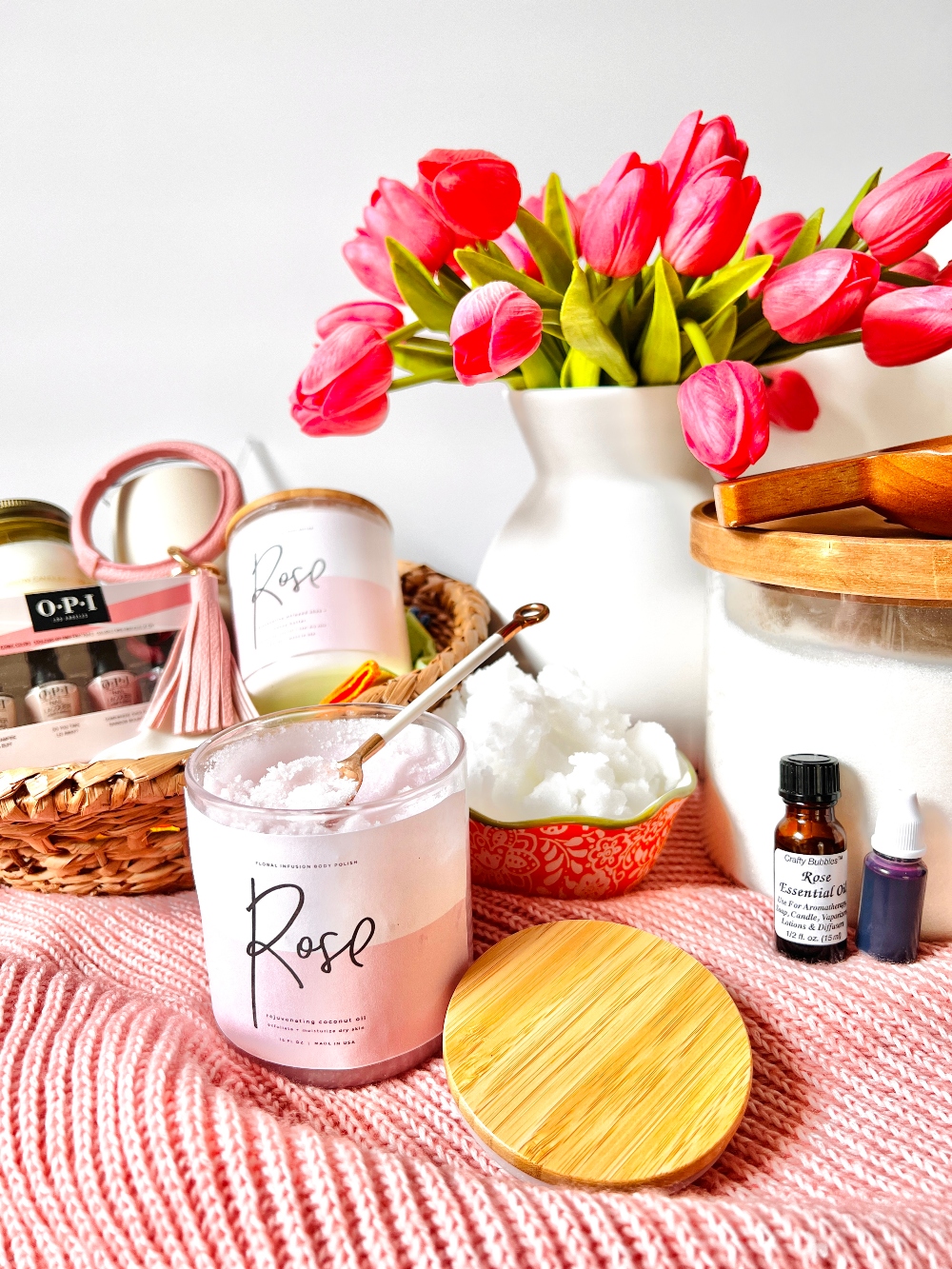 I love a handmade gift and one that is practical and pretty is even better! My most popular post on tatertots and jello right now is my 3-Ingredient Sugar Scrub. My daughters love to make it and it's even more fun because you can customize it by adding whatever scent you want! I experimented with the recipe and developed a slightly more elevated body polish recipe that is just as easy to make!
3-Ingredient is All You Need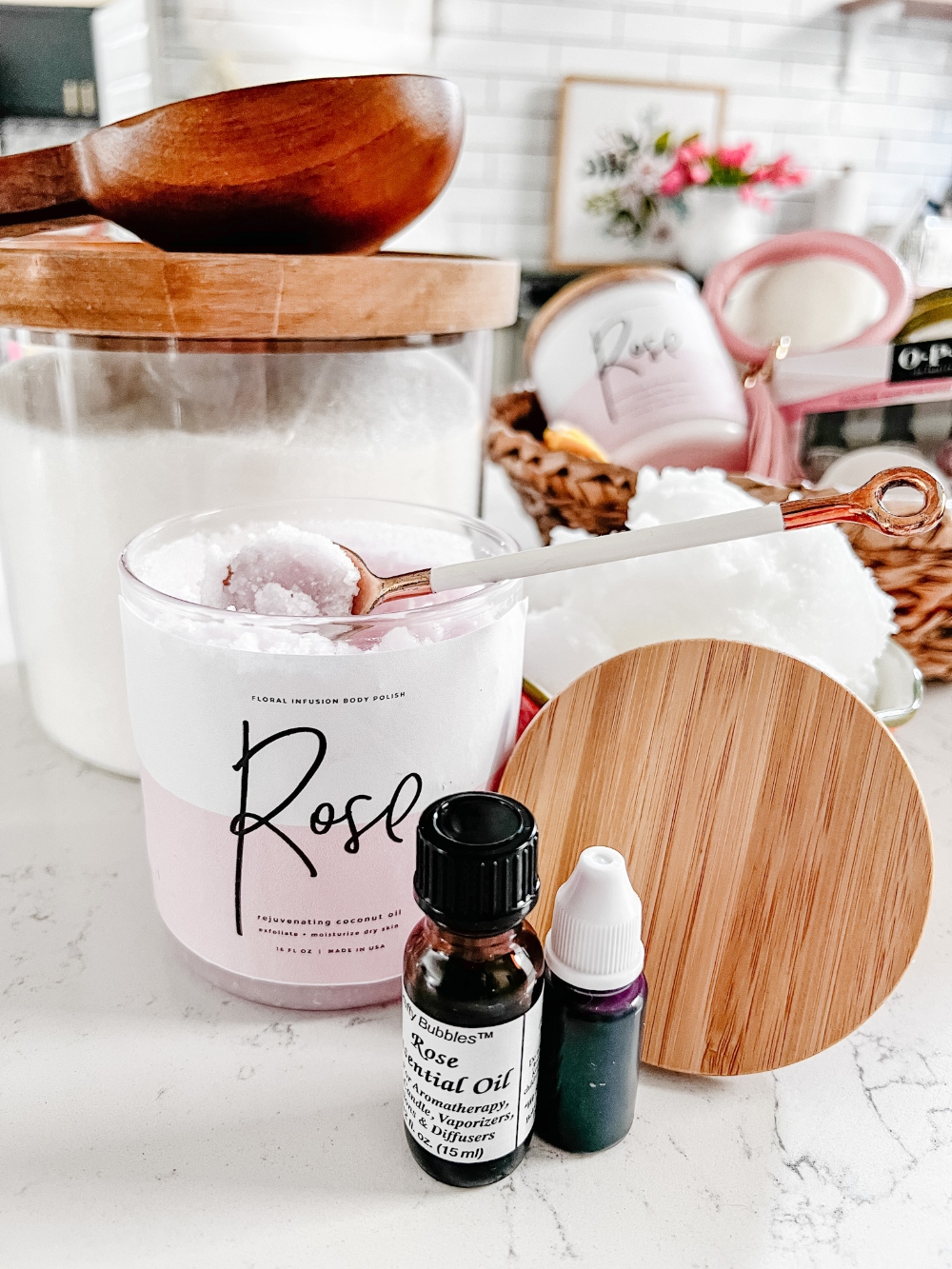 There are only THREE ingredients needed to make this body polish. It's true!! Sugar, coconut oil and rose essential oil are all you need. Then pour this mixture into a pretty container and add the free printable label and you have a wonderful gift idea that looks very expensive. You'll be a star when your friends or family finds out you MADE it!!
What's The Difference Between Body Scrub and Body Polish?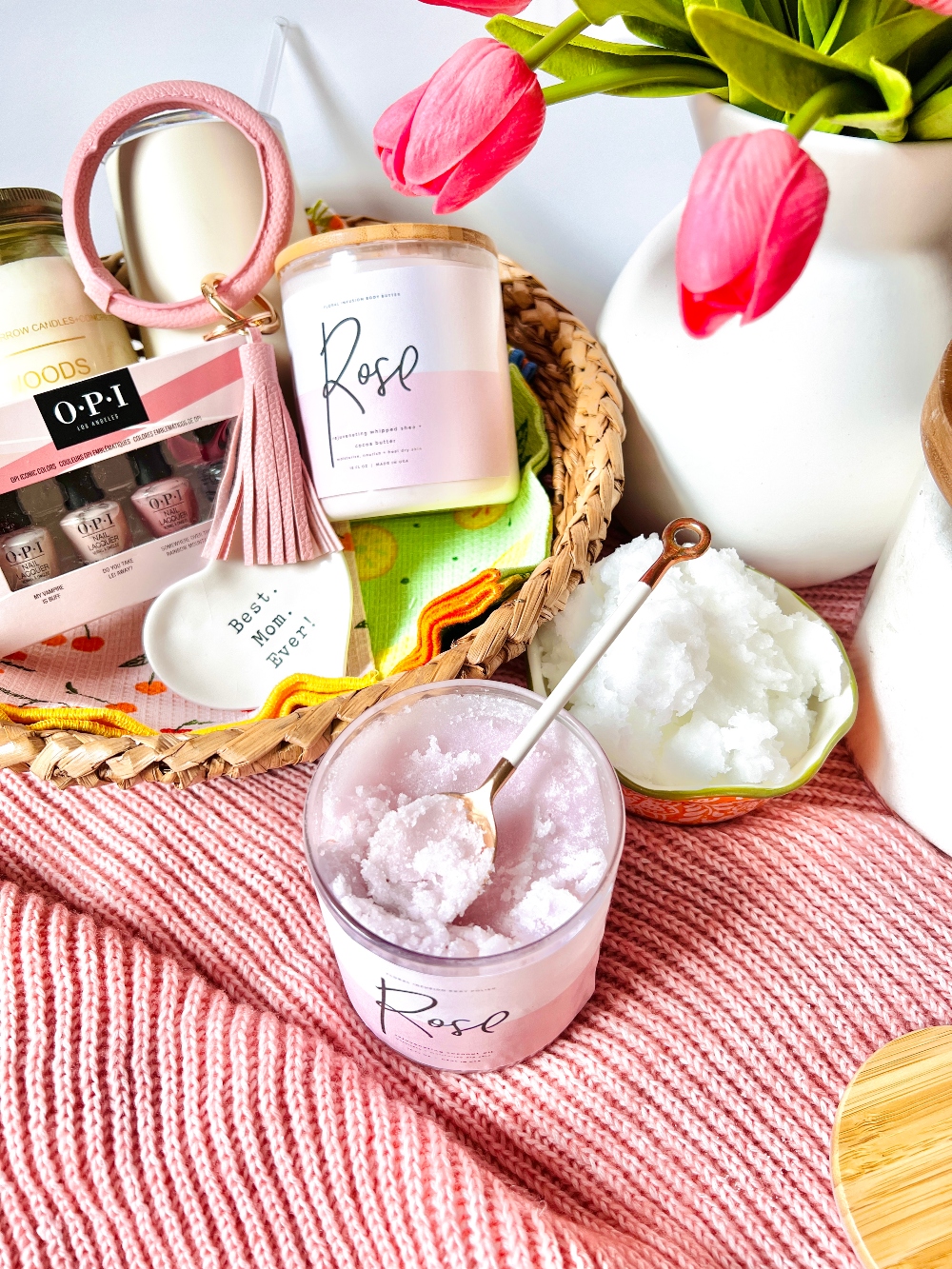 I'll let you in a little secret. The ingredients in body scrub and body polish are EXACTLY the same. The difference is in how you create body polish. In my 3-Ingredient Sugar Scrub, you scoop out coconut oil in it's dry form which is how you buy it. This makes a really clumpy mixture and it goes onto the skin much thicker. In the Body Polish form, you take the coconut oil and melt it so it is completely liquid. Then add the sugar and scent. The mixture is very wet and smooth. Once it dries it does become a dry form but it dries in small granules. So when you scoop it out it comes out in a more sugary consistency and goes into your skin in a not as thick layer. The sugar still exfoliates but the coconut oil is not as thick so it has a less sticky feeling when you are done.
How Do You Use Body Polish?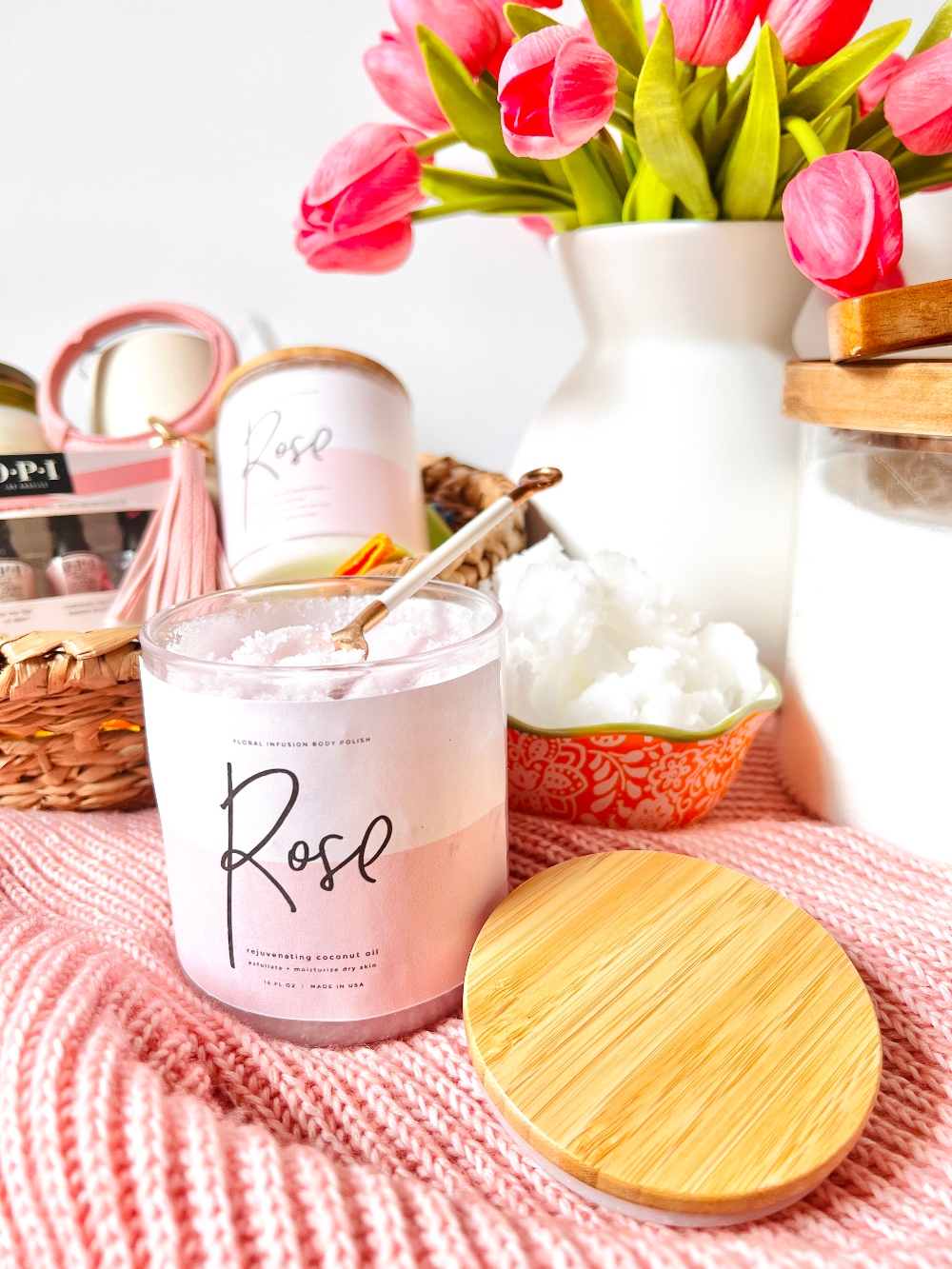 You use body polish in the same way as you use body scrub. I keep mine in my shower. Then I scoop about a teaspoon size amount of body polish out of the container, add a little water from the shower and rub it onto my body. The sugar exfoliates your skin and the coconut oil moisturizes. Rubbing the mixture into your skin helps with skin circulation and you will see a nice glow when you are done. I love it!
Body Polish is Perfect for Summer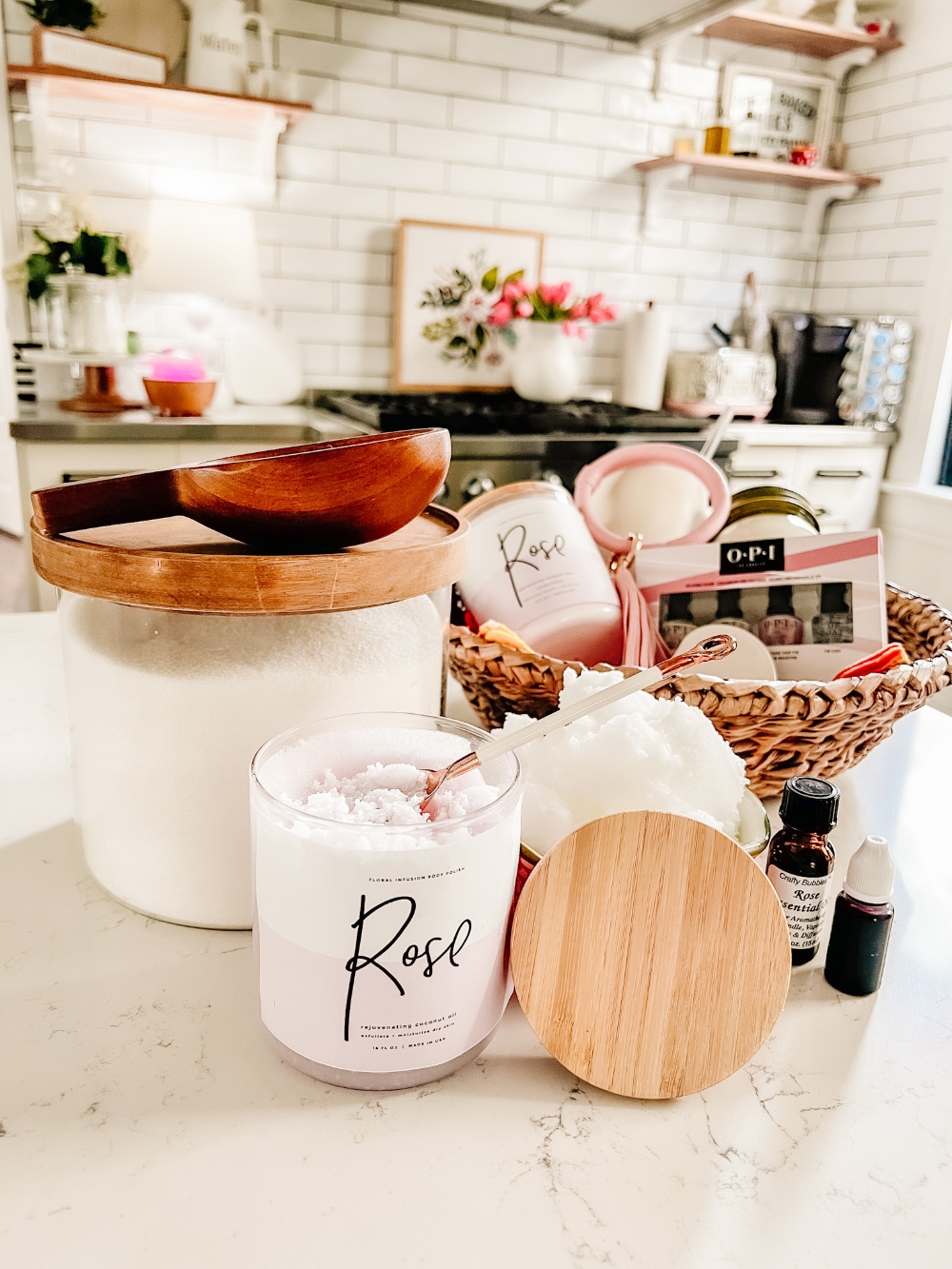 I use sugar scrub and body polish all year round. They are especially great to use in the summer. In Utah it's especially dry so using these really keeps my skin soft and hydrated.
Pair Body Polish with Handmade Body Butter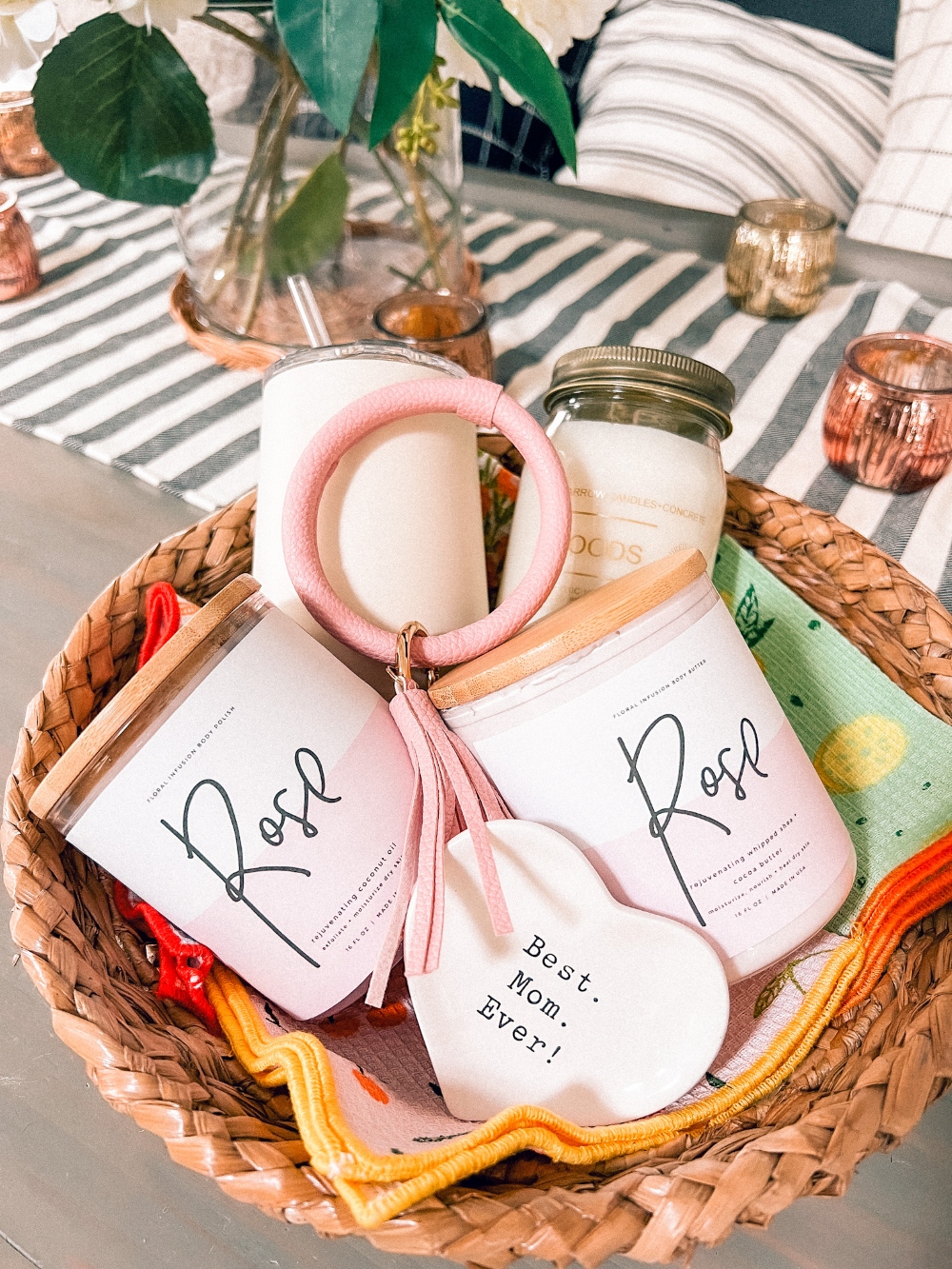 I shared a handmade body butter recipe yesterday. These two gift ideas are perfectly paired. I used the body polish in the shower to exfoliate and then add a dime-sized amount of body butter when I get out. The body butter is so smooth and it gives my legs a nice sheen that looks so pretty when I am wearing a dress. I also smooth body butter onto my hands and feet and it helps them not crack in the dry summer heat.
Handmade Gift Ideas for Mother's Day or Birthdays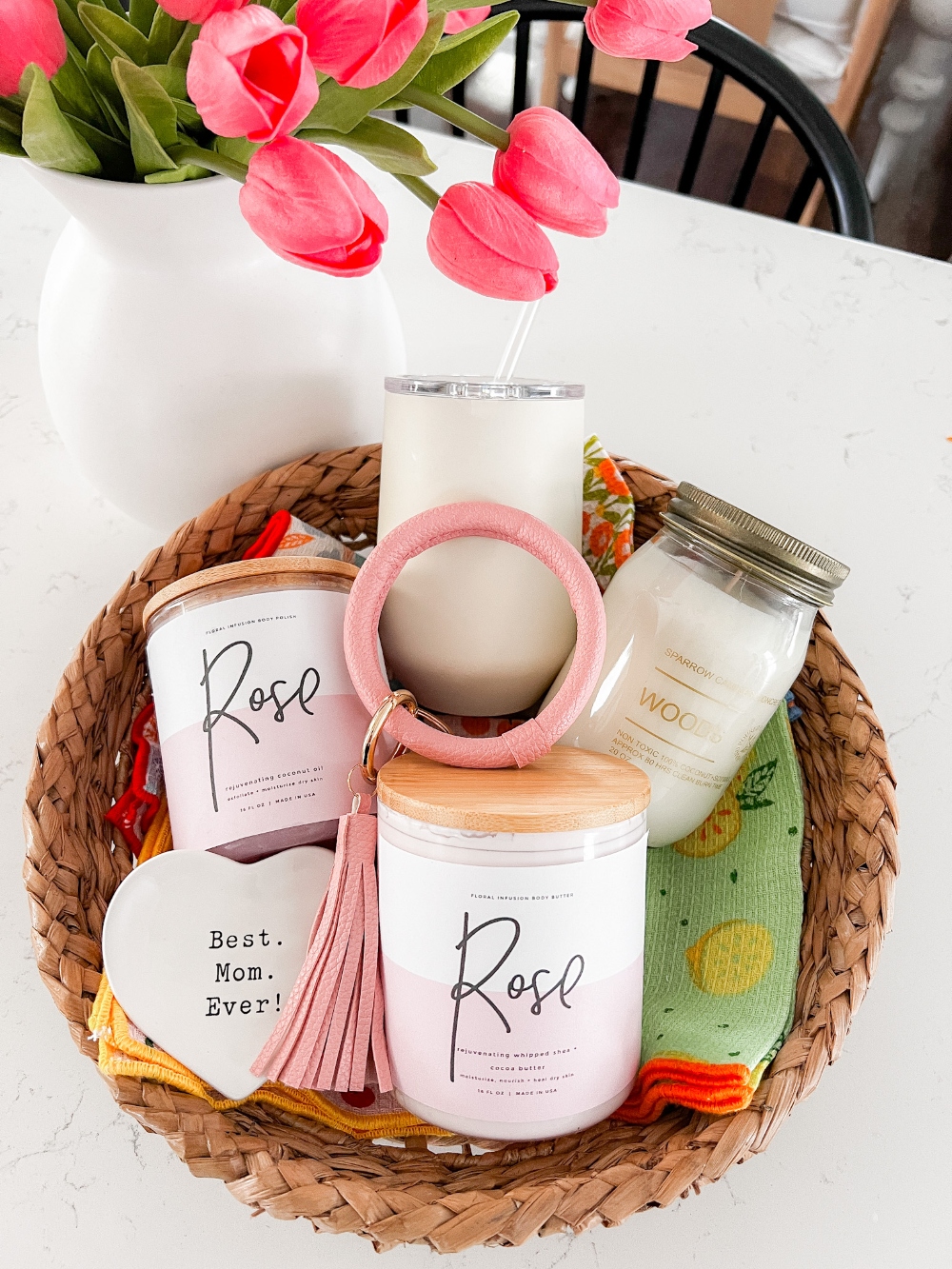 These two handmade ideas are perfect to give as gifts any time of the year. Make some for the moms in your life and as gifts for teachers, neighbors and friends. You can also make up a big batch to give out during the year for birthdays!
Printable Body Polish Recipe
Print this off with all the recipe and all of the tips. Make a big batch with the kids!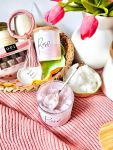 Homemade Body Polish Scrub + Free Labels
Easy 3-Ingredient Body Polish Scrub. Moisturize and exfoliate dry dull skin with this handmade body polish and free printable labels!
Ingredients
2 cups Coconut Oil
3 cups Sugar
25-30 drops Rose Essential Oil
5 drops Coloring (optional) soap or lotion grade (see post for links)
Instructions
Put coconut oil in a microwave-safe bowl.

Microwave coconut oil 1-2 minutes, until completely liquid and no clumps.

Add 3 cups of sugar to liquid coconut oil. Stir.

Add essential oil and coloring is optional.

Stir until everything is completely incorporated. It should be a very wet mixture.

Put mixture in one large bottle or several smaller bottles. This should make approximately 16 ounces of body polish.

Add label (link to label is in the post)

Gift or use it yourself. Pair with Homemade Body Butter. The recipe for that is in the post.
More Homemade Sugar Scrubs
Here are some other homemade sugar scrubs that make great gift ideas!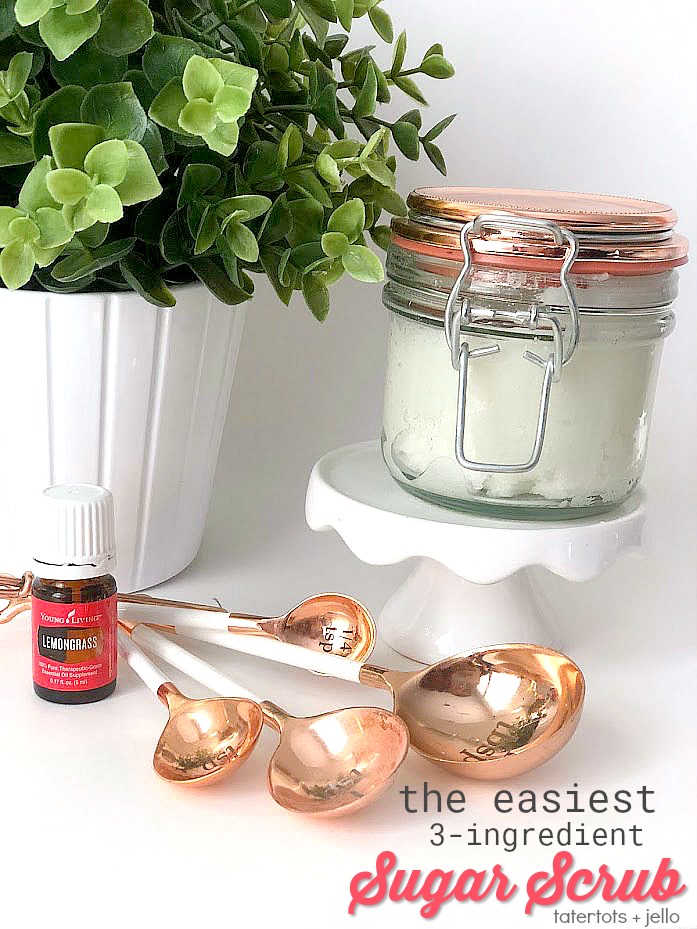 This is SO easy to make and customize with your favorite scent!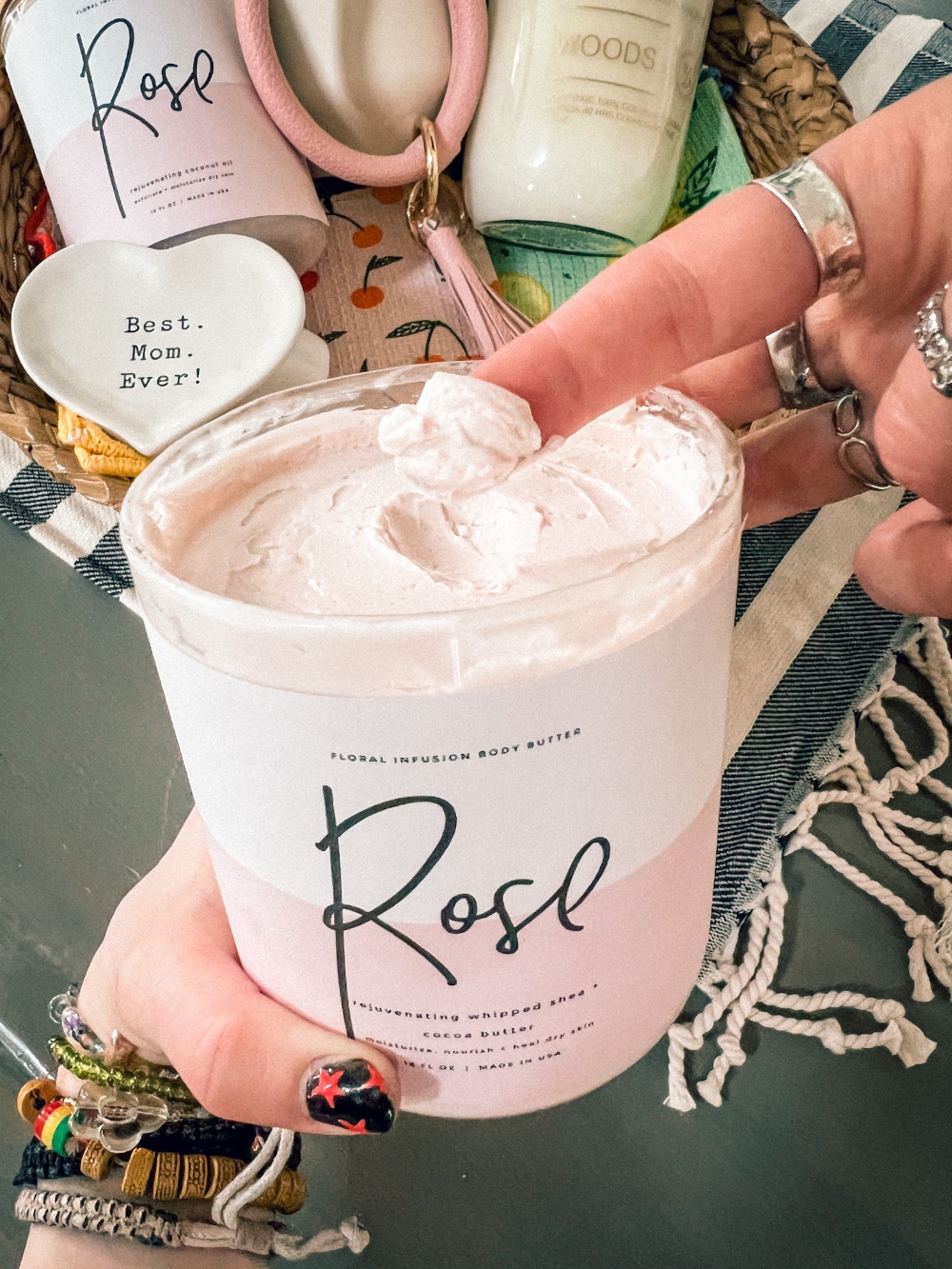 This is the body butter that coordinates with this Rose Body Polish recipe. I created labels that match so you can make them both and give them as gifts together!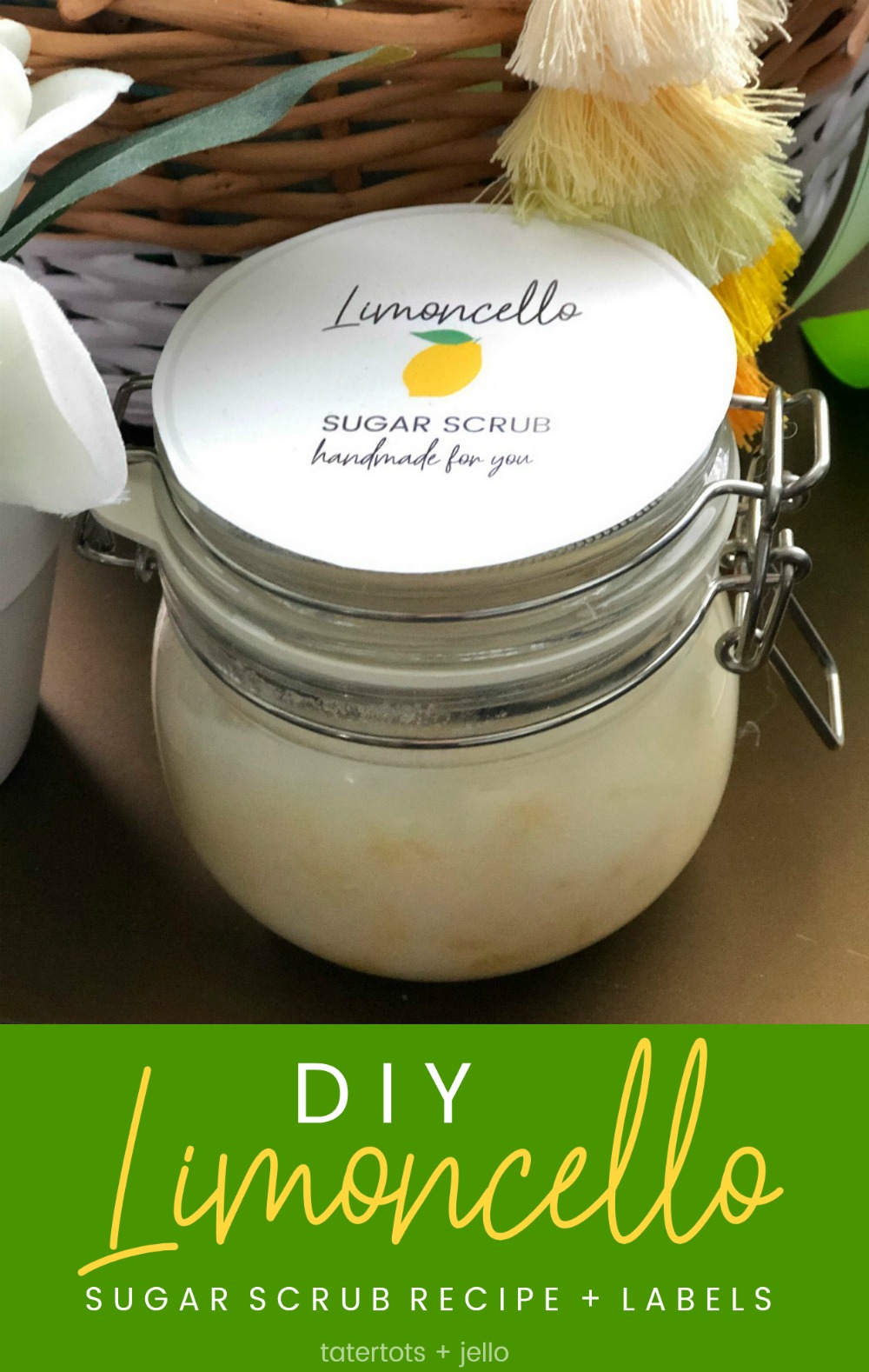 This is another of my favorites! I love the lemon scent all year!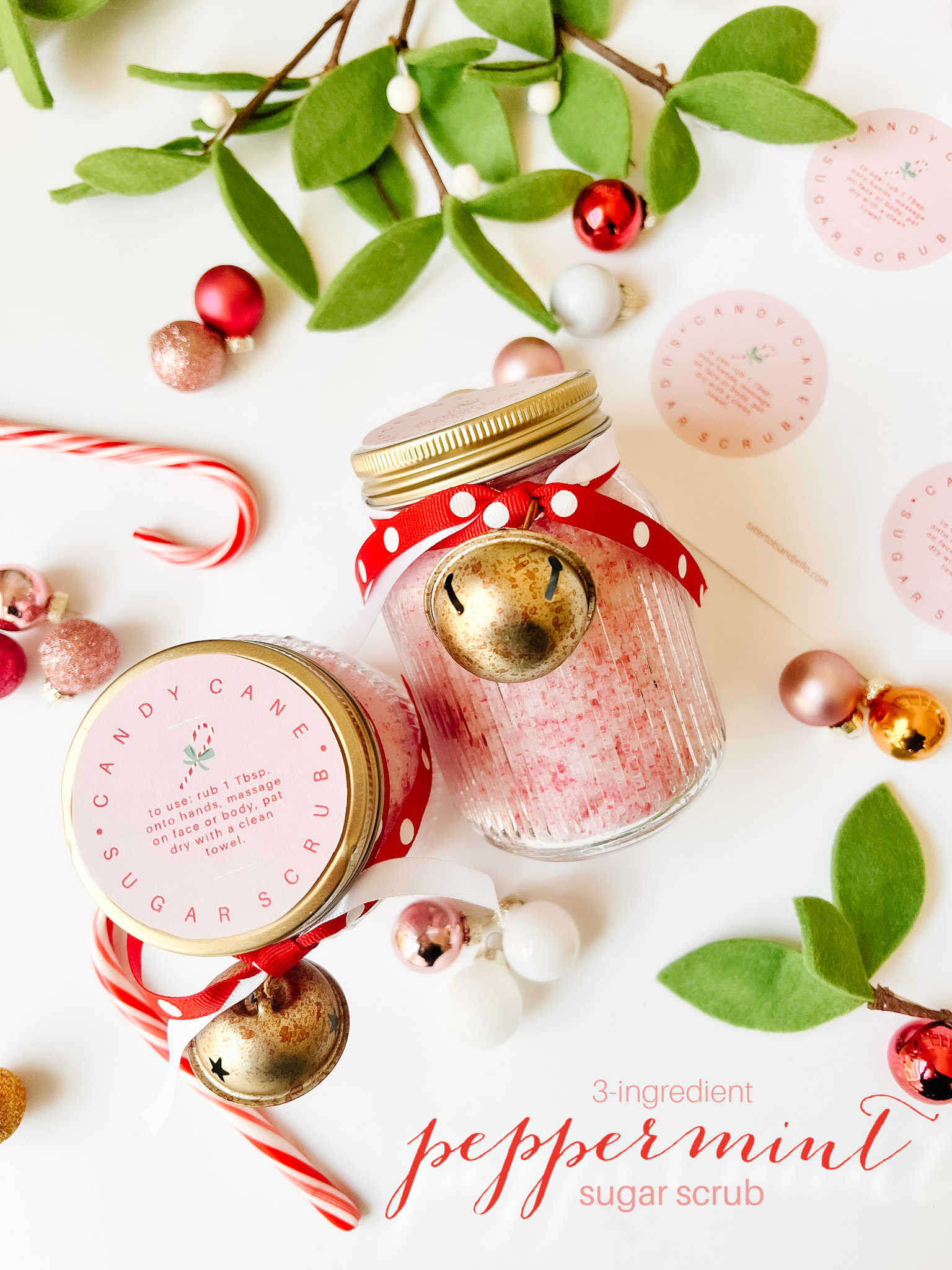 This peppermint sugar scrub smells so good and the mint essential oil stimulates the skin for great circulation!
Have You Ever Made Sugar Scrub?
Which one do you want to try first?
xoxo