This post brought to you by FloraCraft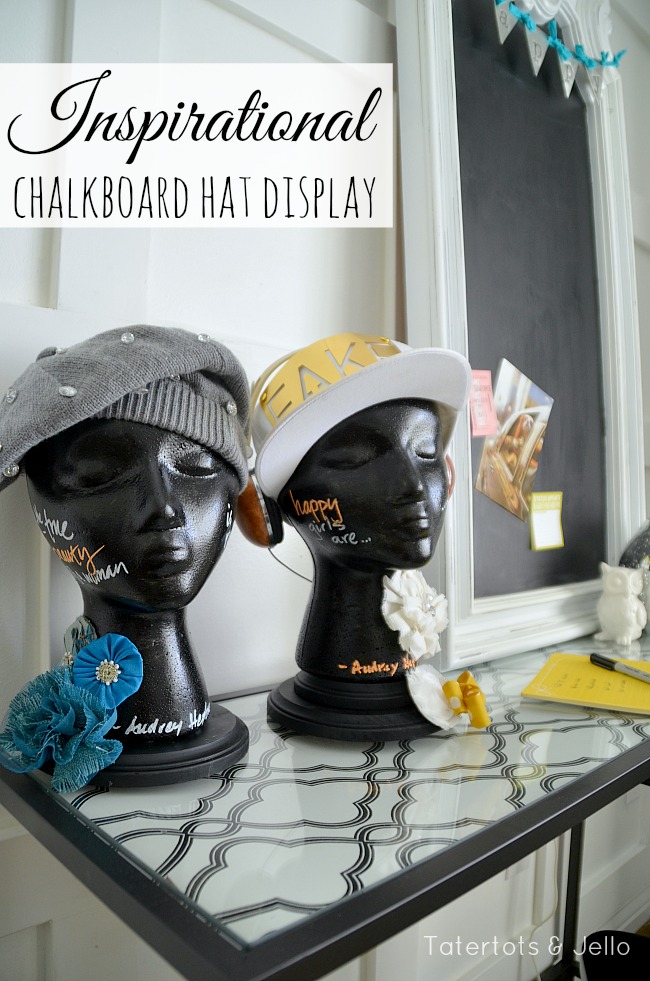 I'm so excited to be part of the 2014 Make it Fun Team with FloraCraft!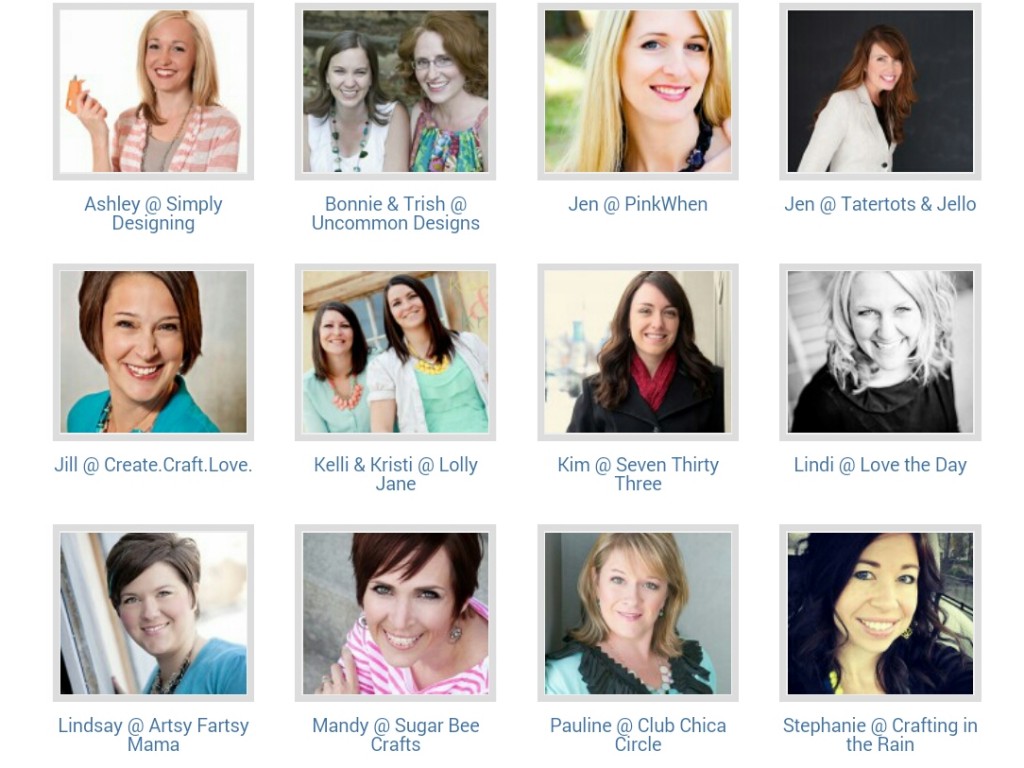 FloraCraft has all kinds of fun foam wreath forms, balls, cones and more! This month they challenged the team to craft something using these foam heads. LOL!!!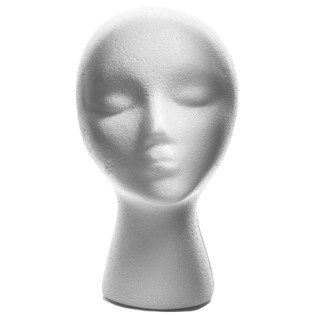 I was going to make something Halloween themed, but then I thought they might be fun to use as hat stands in Ella's room. She has a couple hats she loves.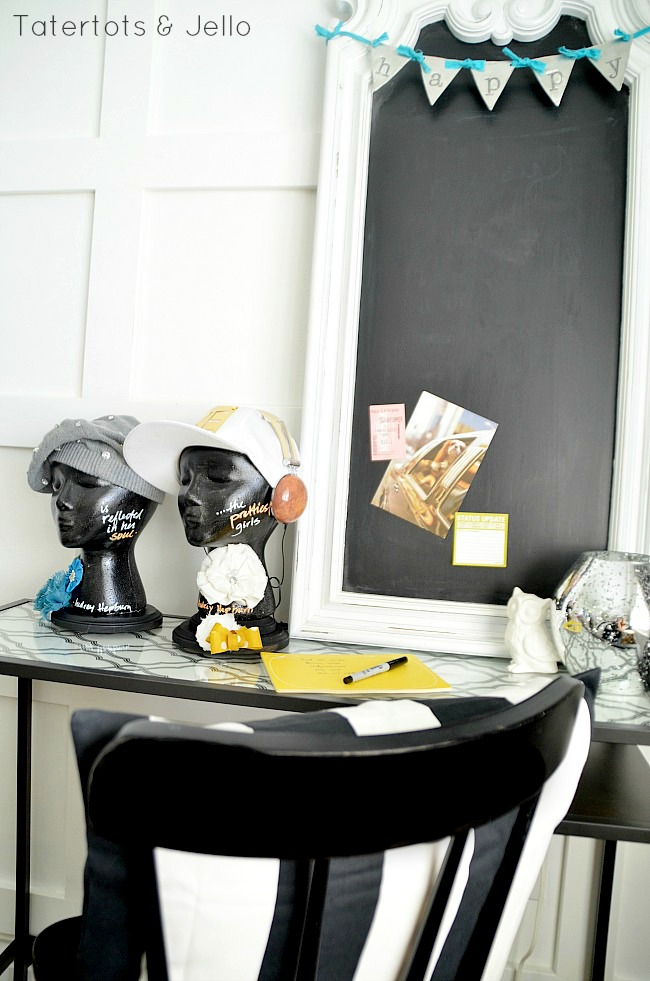 Here's how to make these Inspirational Chalkboard Hat Displays:
1. Paint the heads with chalkboard paint.
2. Mount them on wood plaques. I made one a little taller than the other by stacking two of the wood plaques and then placing the head on top.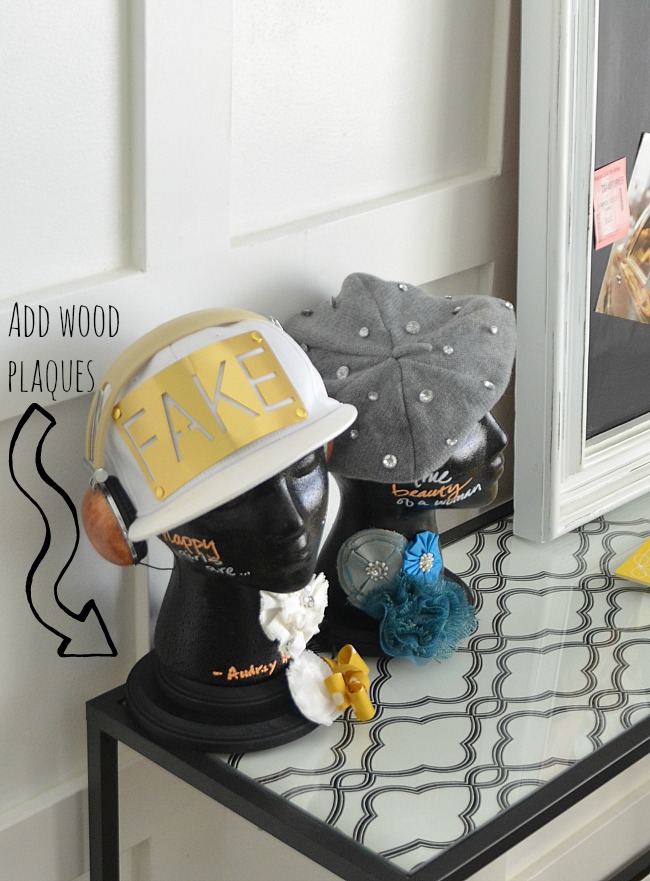 3. Use chalkboard pens to write quotes on the heads. I chose two Audrey Hepburn quotes:
Happy girls are the prettiest girls
The beauty of a woman is reflected in her soul
4. Add some flowers for color and interest.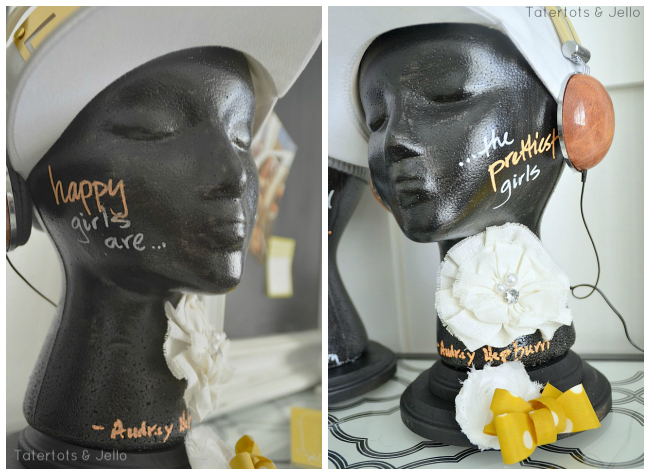 Each month we will doing a project. I'm excited to see what we'll be making next month!
You can get all kinds of great foam craft ideas by visiting the Make It: Fun site and by following along with FloraCraft on their Pinterest boards and Facebook page, and be sure to check out the other projects the team made with these foam heads. Amazing!
Have a Creative Day!
xoxo

This post sponsored by FloraCraft. See my disclosures.